National Gallery Singapore
Singapore Landmark and Attraction in the Civic District
National Gallery Singapore houses the world's largest public collection of Singaporean and Southeast Asian art, with nearly 10,000 pieces in total. You can find the building in the Civic District of Downtown Singapore, which is the real historic heart of the country.
The glorious building was once home to City Hall and the National Supreme Court. Dubbed as Singapore's latest 'visual arts institution' (a fancy name for an art gallery), it aims to 'strengthen Singapore's role as a regional and international hub for visual arts'. The gallery is also the largest of its kind in the country with over 64,000 sq m of floor space, overtaking the ever popular Singapore Art Museum at Clarke Quay.
National Gallery Singapore - one of the highlights of 13 Best Museums and Galleries in Singapore (Read all about Singapore here)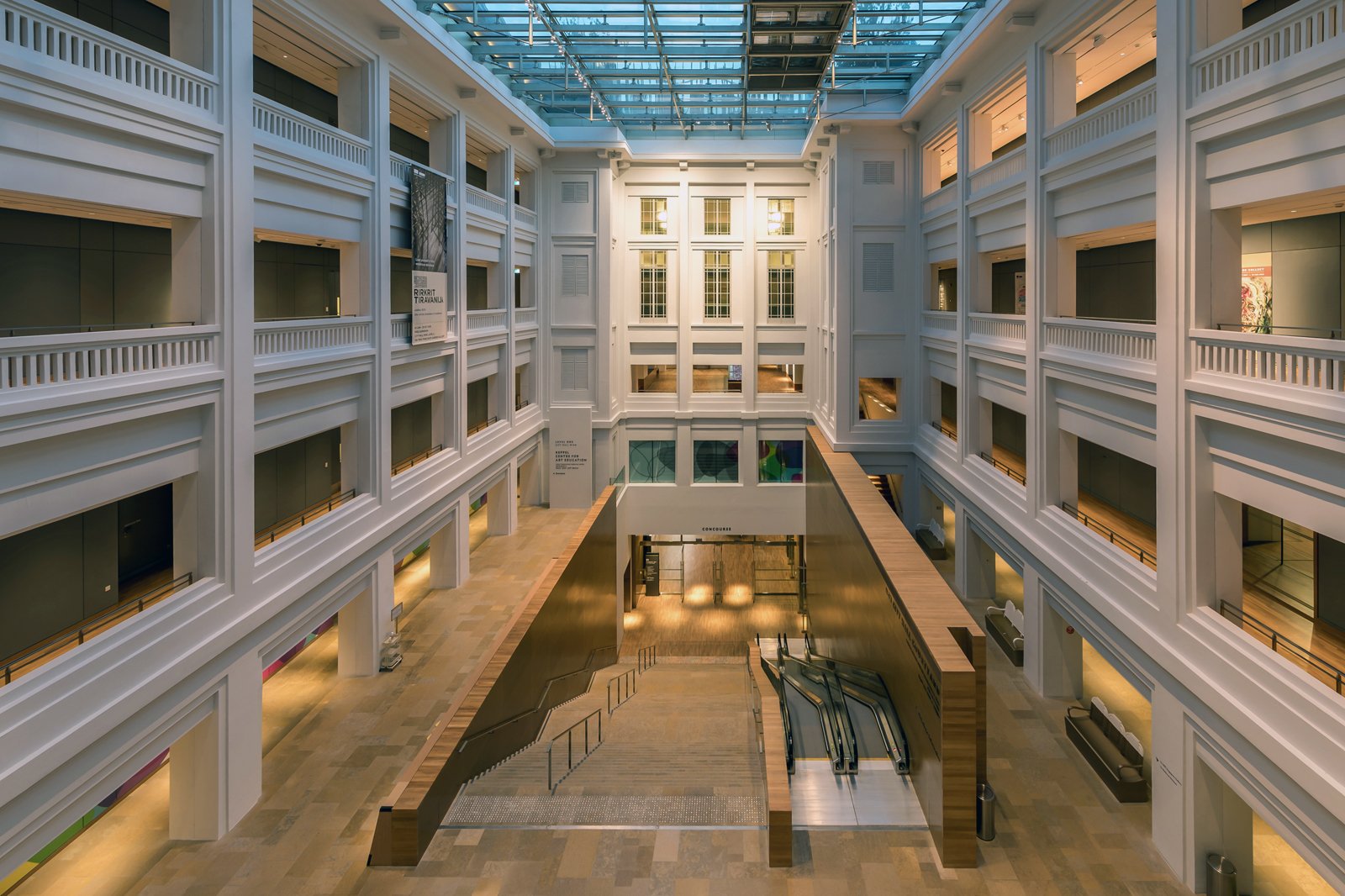 Singapore is not an old country, so inevitably most of the work here falls into the 'modern' category of art dating back to the 19th and 20th centuries. Alongside an extensive permanent collection, The National Gallery Singapore also holds regular exhibitions in collaboration with some of the world's leading art institutions.
The art on display takes on more than just paint form, with exhibitions spanning sculpture, photography, videography, printmaking, and illustration. Many of the works here are presented from leading Singapore artists from the renowned Nanyang School which ran from the 1950s-1970s such as Kim Lim's Echoes and Liu Kang's Artist and Model. Other originals on display include Cazalet's Malay Huts, MacPherson Bridge from 1850s Singapore, as well as Chua Mia Tee's Epic Poem of Malaya.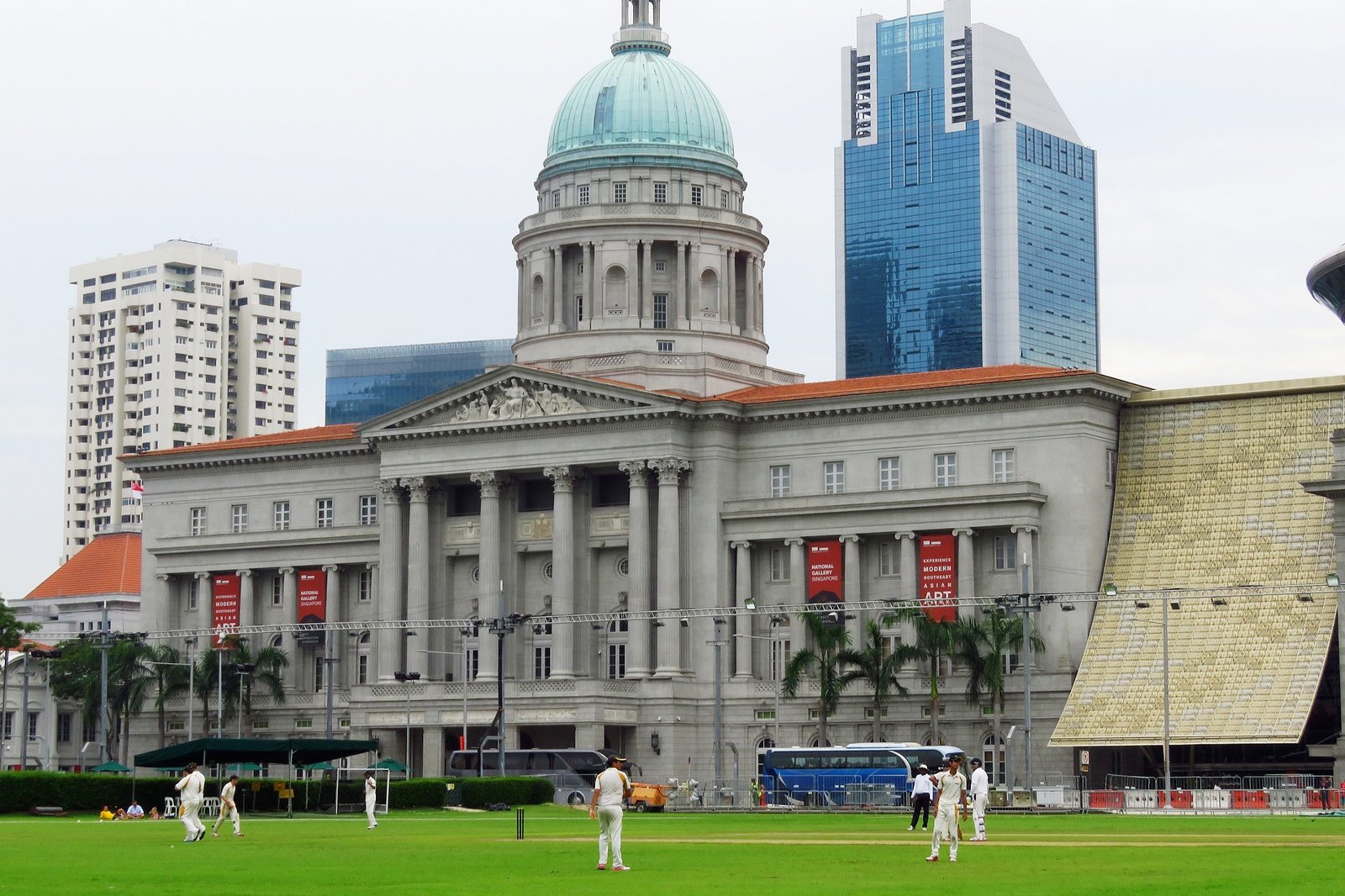 National Gallery Singapore is also home to a short but surprisingly impressive range of dining options. For lunch, look out for Odette for modern French food or Alti's Gastrobar for some more laidback settings. The building complex is also home to a couple of great cocktail bars that enjoy some spectacular views of the bay, such as Aura Sky Lounge and Smoke & Mirrors.
The National Gallery is easy to find in the Downtown core of Singapore, not far from Marina Bay and within walking distance from Raffles Hotel. If you're coming by MRT, City Hall is the closest station while Esplanade is also very near.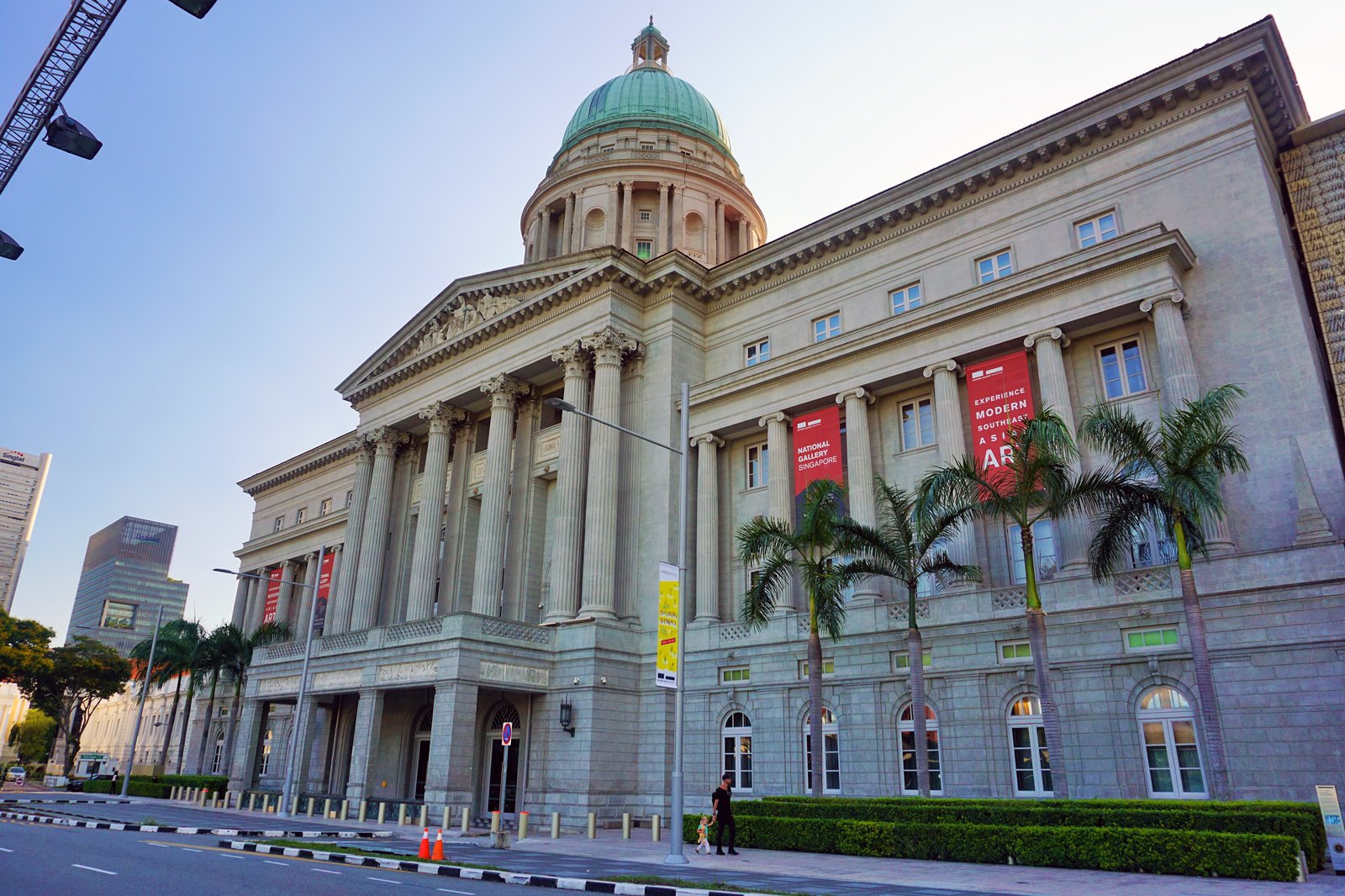 National Gallery Singapore
Location: 1 St. Andrew's Road #01–01 Singapore 178957, Singapore
Open: Daily from 10am to 8pm
Phone: +65 6271 7000
Back to top