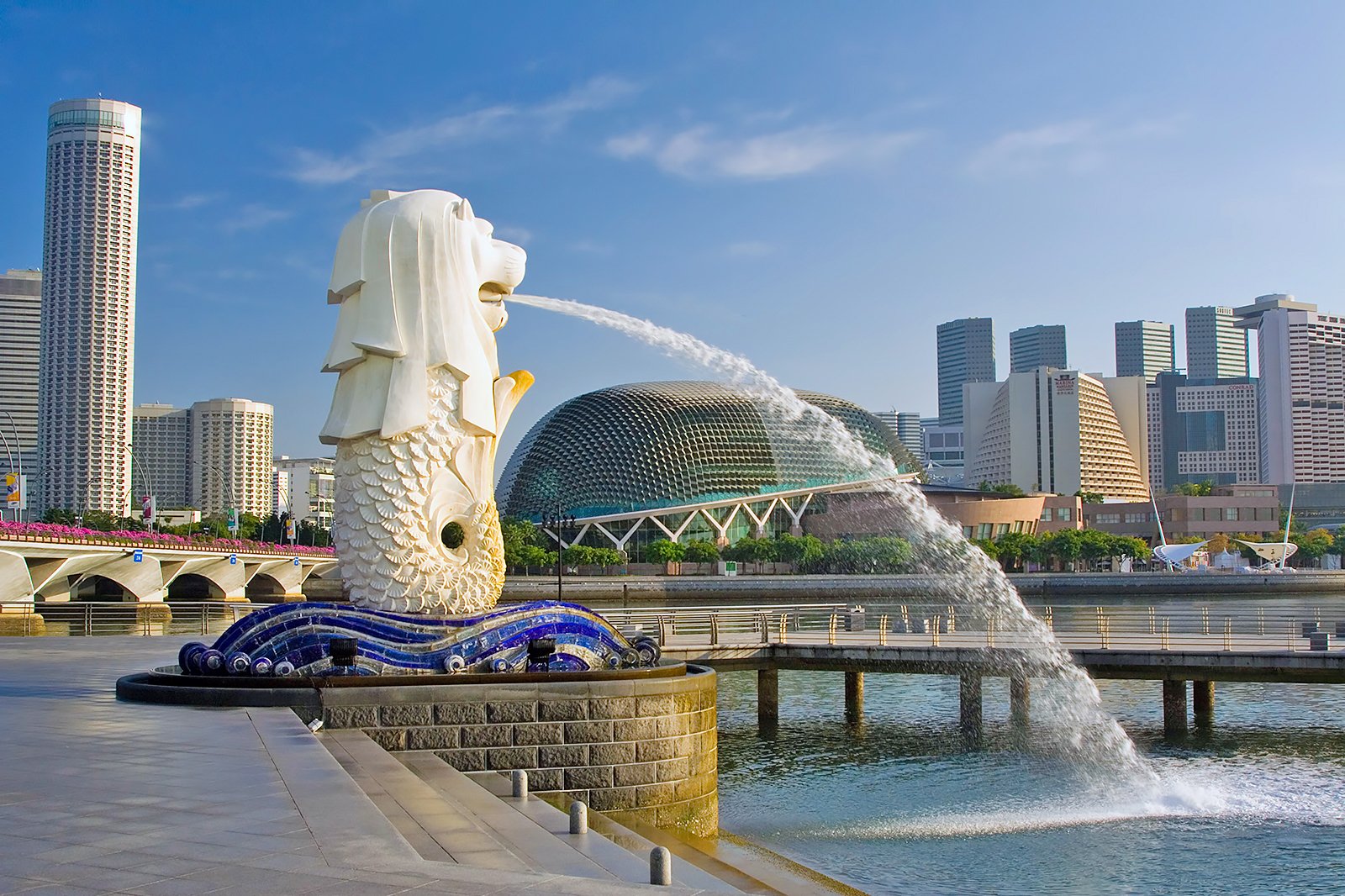 The Merlion is the mythic symbol of Singapore and easily the most popular attraction on the whole island. Come to visit this half-fish, half-lion statue during the day to witness crowds of tourists all bustling for position for Singapore's most sought-after photo-op in front of the 70-tonne concrete figure. The statue stands 8.7 meters tall and has a fountain of water spurting out into the picturesque Marina Bay.
You can find the statue at Merlion Park, situated at 1 Fullerton near the waterfront at Marina Bay. This must-see Singapore attraction is just a short walk from Raffles Place MRT Station, and can also be visited via day tours which stop off at all of the other most popular attractions in Singapore.
The Merlion Singapore - one of the highlights of 16 Best Things to Do in Marina Bay and 9 Tips For Saving Money in Singapore (Read all about Singapore here)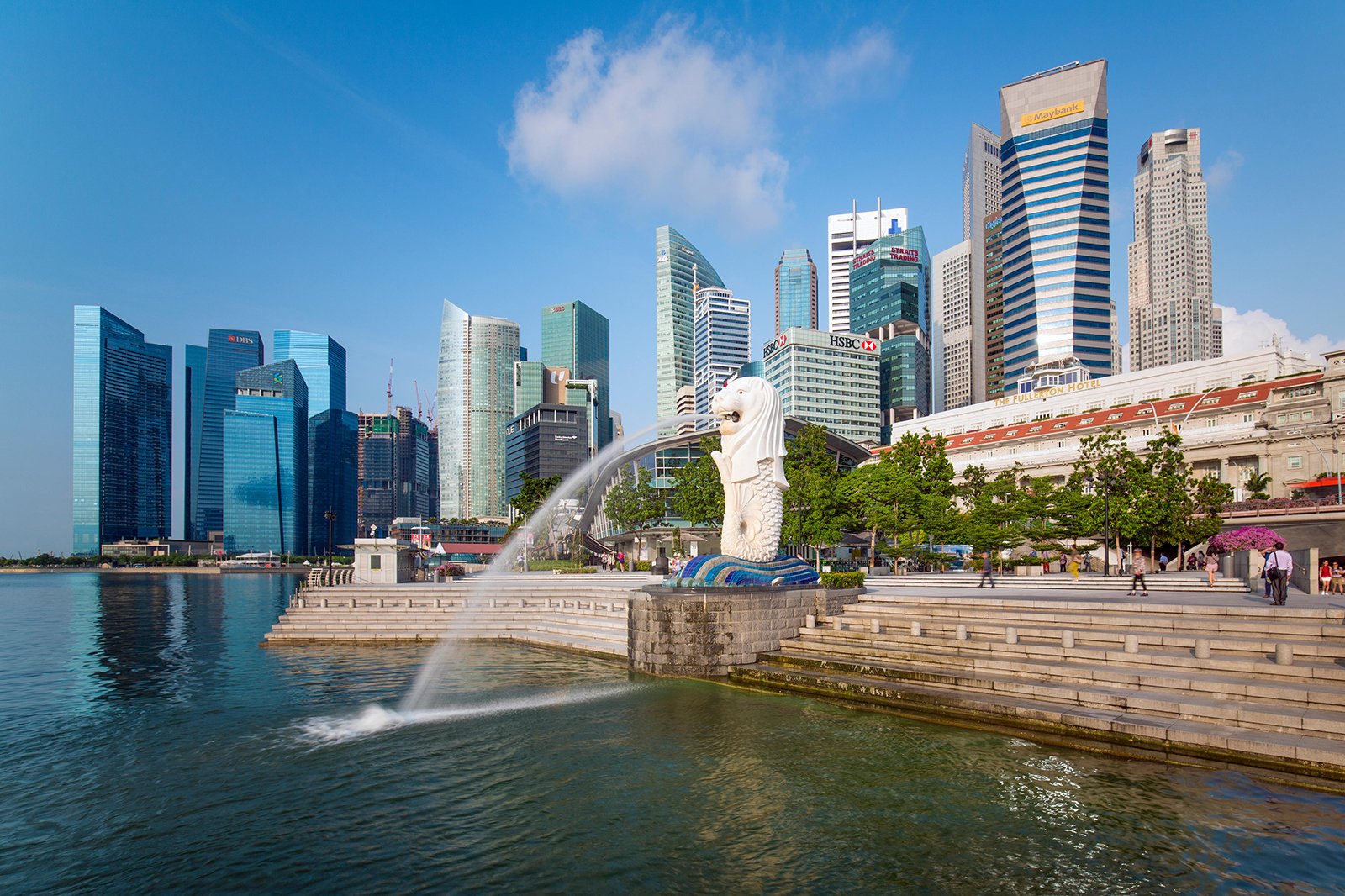 Merlion Park, which is completely free to visit, includes several cafés, restaurants, souvenir shops, and onsite restrooms. You can get up close to the statue or walk along the purpose-built jetty that sticks out into the bay, which presents the best position for that all-important vacation snap. Bonus points if you can position yourself so it looks like the fountain of water from the Merlion is falling into your own mouth!
It's said that the fish's body of the Merlion represents Singapore's humble beginnings as a small fishing village at the southern tip of the Malaysian Peninsula. The Lion's head is derived from the country's original name, Singapura, which means Lion City in Malay.
Whilst nowadays most locals regard the Merlion to be more of a shrewd marketing tool rather than holding any deep mythic or historical significance, the statue remains an iconic symbol of the country and certainly is a must-see Singapore attraction. Come early enough in the morning or late at night to avoid the crowds, and enjoy the particularly pleasant view across the bay.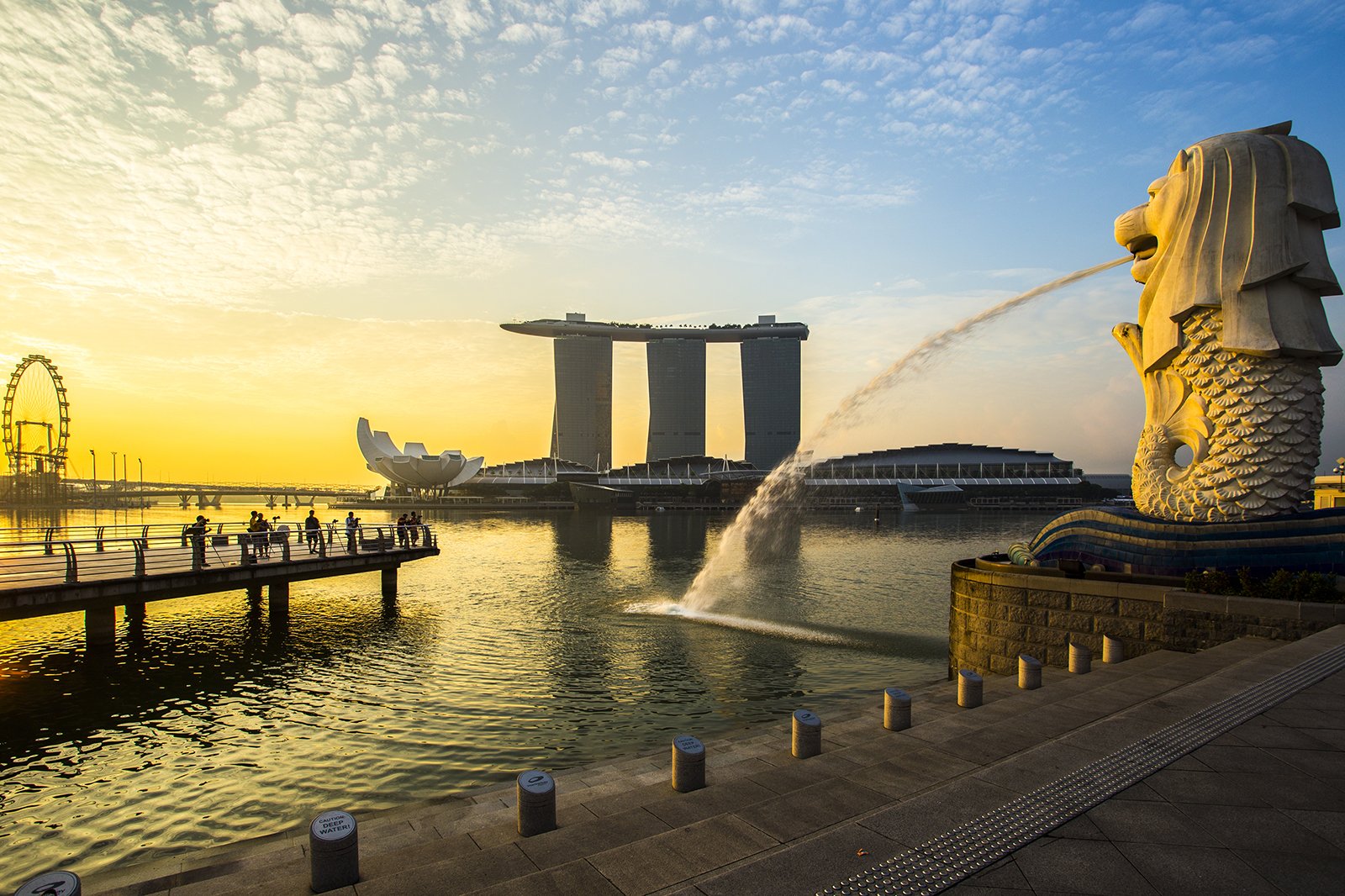 The Merlion Singapore
Location: Merlion Park, 1 Fullerton Rd, Singapore 049213, Singapore
Back to top