Marina Bay Sands is part of the megaresort project, Marina Bay Sands Hotel in Singapore. It's much more than just a hotel and casino – it has everything to be one of Southeast Asia's top entertainment destinations. Only less than a month after its opening in 2010, a few Lotus Evora cars from the casino's 'Mystery Car Jackpot' found new owners. Not bad at all for those who played on the 5¢, 10¢, 20¢ or multi-denomination machines and won.
Place your bets and hope you're lucky. Lost the lucky streak? Head up to the Sands Skypark for jaw-dropping city panoramas and a fun-filled night at the many rooftop clubs (the uber-chic CE LA VI is one worth checking out). Even if you're out of luck, you'll never run out of entertainment.
Marina Bay Sands Casino in Singapore - one of the highlights of 16 Best Things to Do in Marina Bay and 10 Best Nightlife at Marina Bay Singapore (Read all about Singapore here)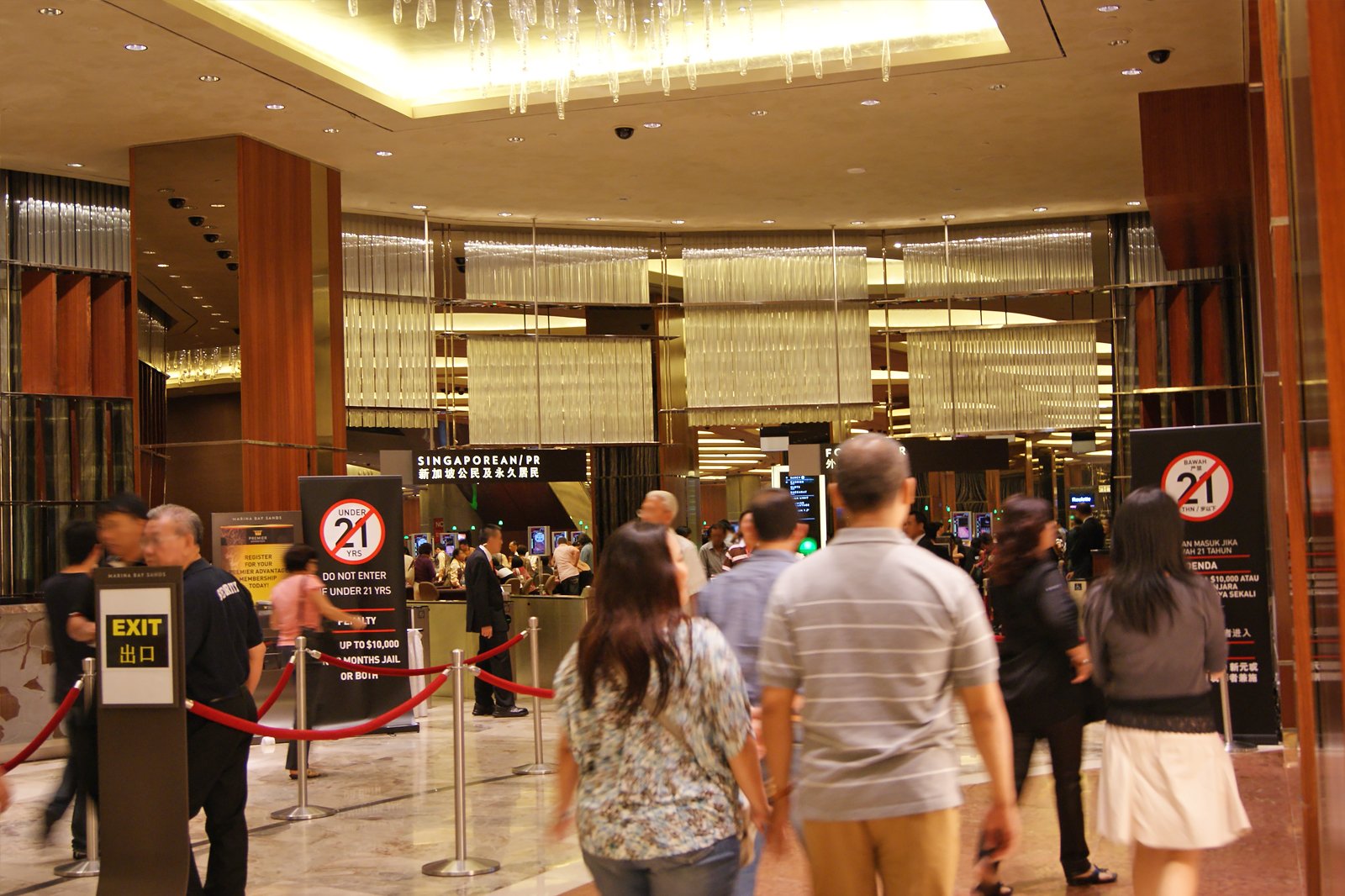 Casino facilities
The lavish 15,000-square-meter casino features about 500 gaming tables, 1,600 slot machines (locals call them 'jackpot machines') as well as more than 30 private gaming rooms. In the casino's own words, "Marina Bay Sands offers a vast selection of the newest and most popular electronic gaming machines worldwide. Their collection of machines features more than 250 themes and game titles to choose from."
When entering the main gaming floor, guests will immediately notice the amazing chandelier – it's the world's largest, made up of more than 130,000 Swarovski crystals and weighs just a bit over 7 tons! The casino also caters to non-smoking gamers as well.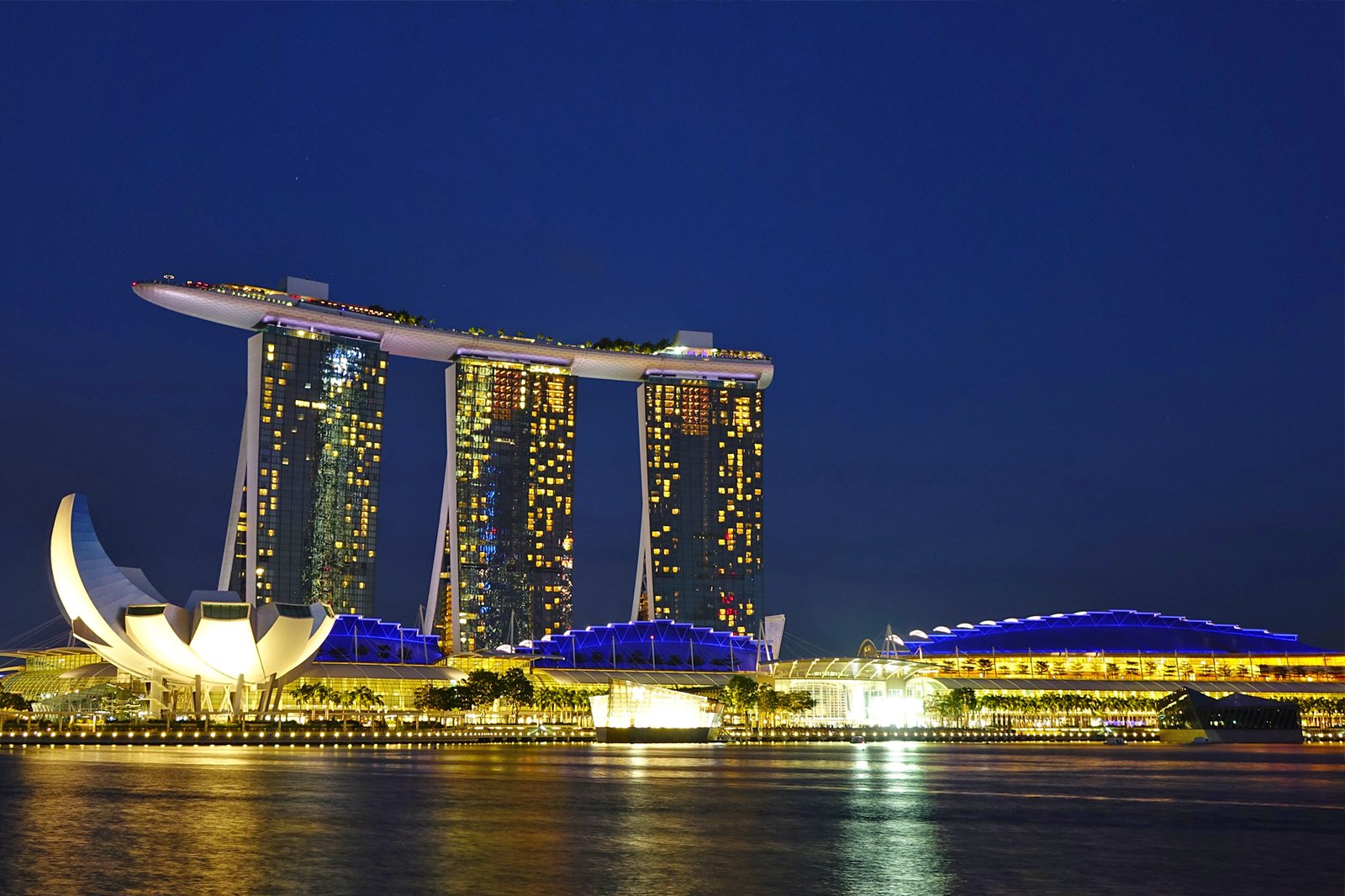 Resort facilities
The remarkable resort complex comprises 3 55-storey towers, all connected to the 200-meter-high Sands SkyPark which offers 360-degree views of Singapore. The resort also features tropical gardens, restaurants, nightclubs and a 150-meter outdoor infinity pool.
The Marina Bay Sands Hotel has a total of 2,560 rooms and huge shopping facilities with countless luxury stores bearing such names as Chanel, Gucci, Cartier, Prada, and Patek Philippe. The resort also features a huge convention hall which hosts seminars, events, and all kinds of functions including wedding parties.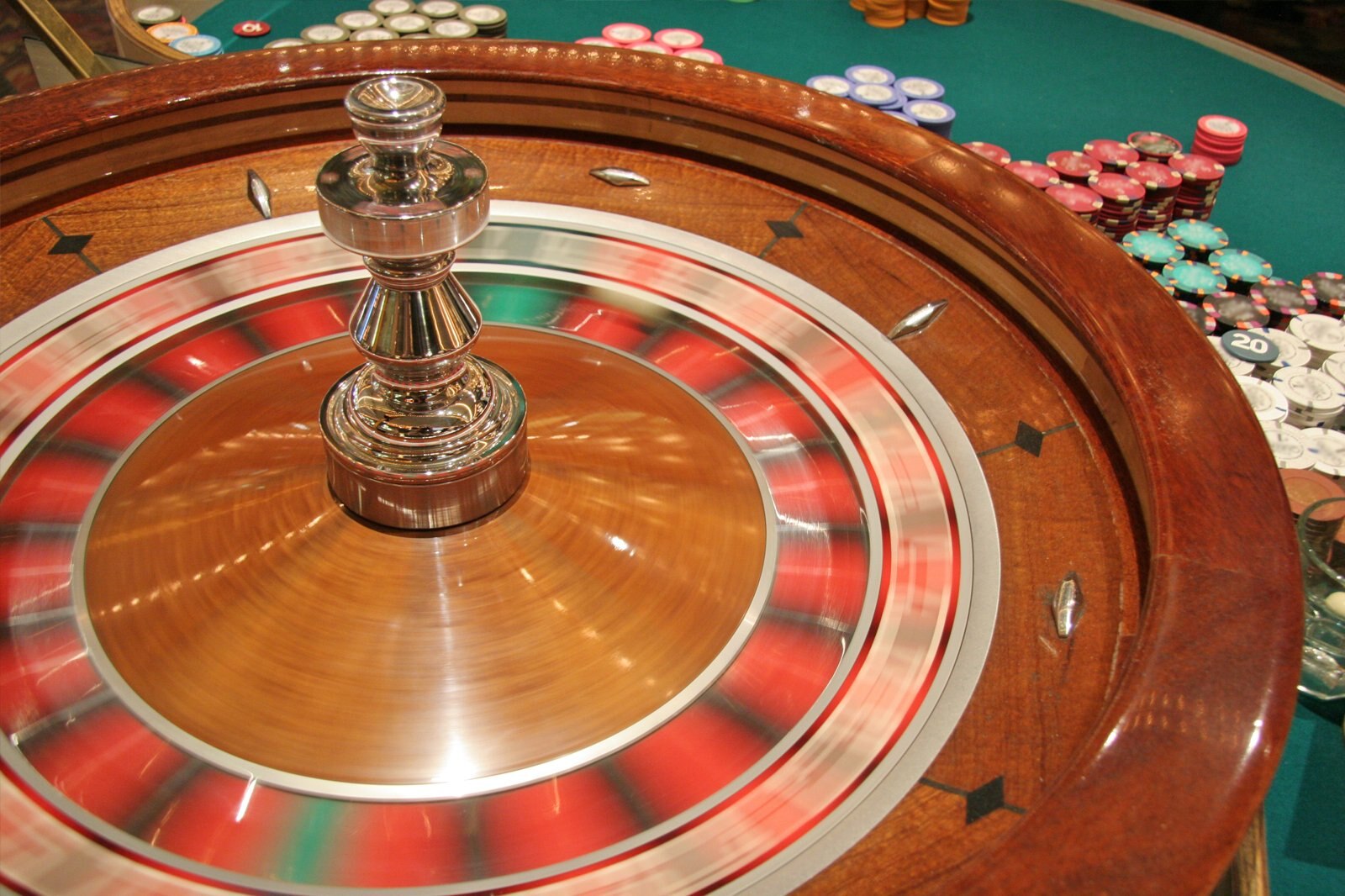 Good to know
The casino section is only 15,000 square meters and occupies less than 3% of the resort grounds.
The casino is open 24 hours.
Smart casual wear is required in the casino (casual short pants, sleeveless shirts, slippers, and flip-flops are not allowed).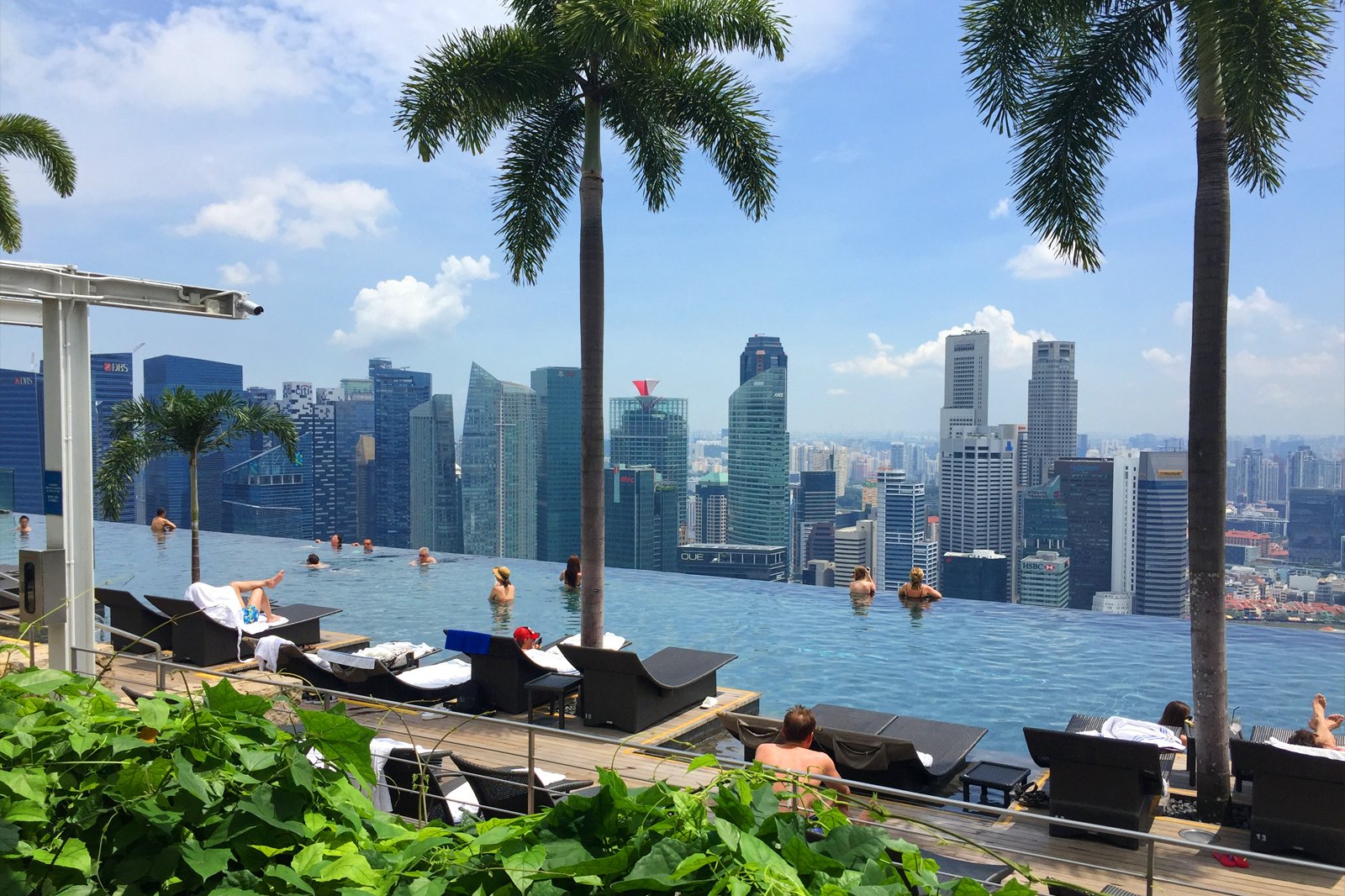 Marina Bay Sands Casino in Singapore
Location: 4 Bayfront Ave, Singapore 018973, Singapore
Phone: +65 6688 8868
Back to top