Getting Around Singapore
Singapore Transportation
Public transportation in Singapore is efficient and clean, which makes getting around the city-state a breeze. Singapore's transportation network offers access to every corner of the island, either by bus, MRT underground or taxi.
A useful tip for travelers is to avoid rush hour traffic between 8-9am and 5-7pm. Any time outside these hours still remains a pleasure to roam about in Singapore. Transitlink Guides are available at MRT stations, bus interchanges, and major bookstores. These handy guides outline every MRT and bus route in detail, so you won't get lost with one of these in hand at only SG$ 1.40.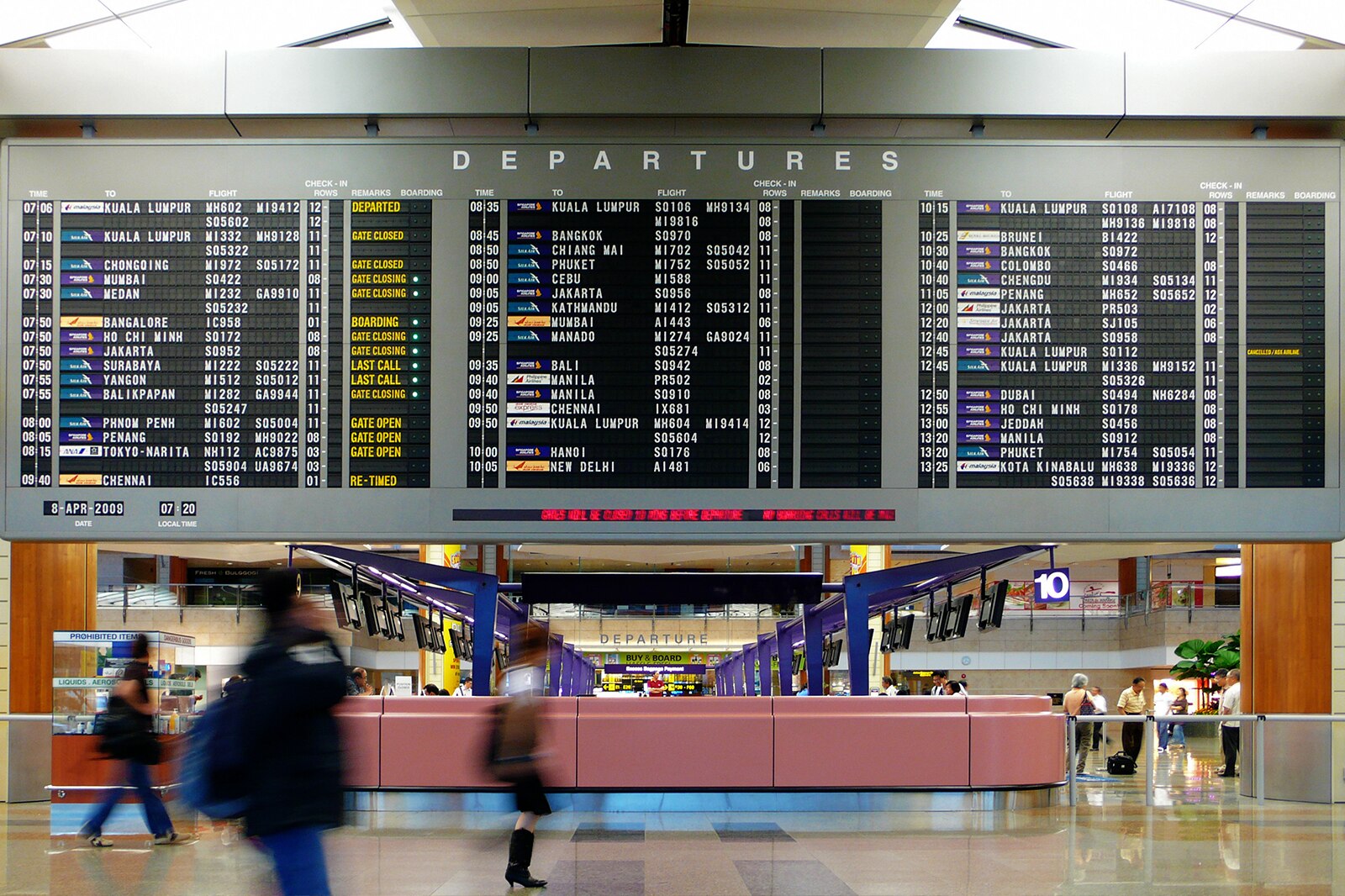 Changi Airport is Singapore's major airport and is located towards the eastern tip of the island. Travel from the airport to the city center by bus, taxi or MRT. Changi has its own station connected to the airport.
Most people take the MRT from Changi into the city. It takes around 30 minutes to get to City Hall station in central Singapore and costs around S$1.50. You do have to change trains at Tanah Merah station to get to downtown but it is very clearly explained to all passengers.
The City Shuttle runs every 20 minutes between 6am and midnight. The 3 main routes service all the main hotels in the Central Business District, the colonial district and Orchard Road. The cost starts from SG$9 a trip for adults. You can also take the public bus no. 16 or 16E, that runs every 10 minutes or so and takes about half an hour to get to the city center. The cost starts from SG$1.50 per ride.
Taxis from the airport are the quickest and most expensive way of getting to the city. Just follow the arrows from the Departure Hall, get into the queue, and you'll be hopping into a cab in no time. Taking a taxi from the airport incurs a S$3 surcharge, but there is no surcharge when you travel from the city to the airport. A trip from Changi to the city center (not including the surcharge) costs around S$20-30.
Read more
2
Mass Rapid Transit (MRT)
The MRT is a cheap, fast and convenient way for you to get around Singapore. The trains are frequent, arriving about every 5 minutes, as well as extremely clean and safe. The MRT – which stands for Mass Rapid Transit system – runs daily from around 6am to midnight and offers reasonable fares for hopping around the island. It's such a reliable and comfortable transportation option, it makes little sense of renting a car to move around Singapore.
The cost for your MRT trip will range from 60 cents to SG$1.50, depending on how far you want to travel. You can buy tickets for each individual journey; or, if you intend to travel a lot by MRT, get a stored value card. This card, available at values between SG$10 and SG$50, allows you to make multiple trips via MRT and public bus, until the value runs out.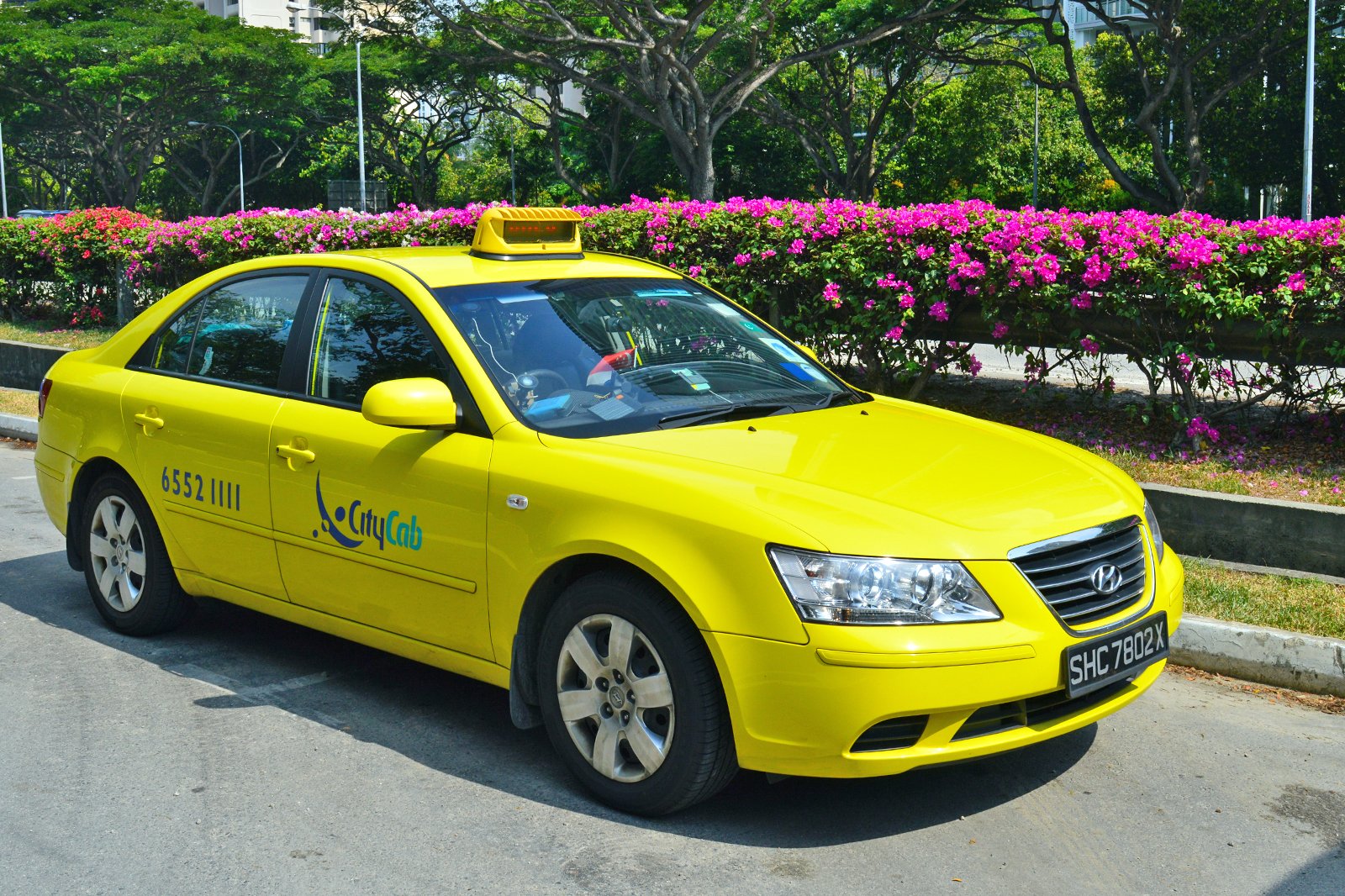 Singapore has more than 15,000 air-conditioned taxis, available even on the road throughout the day and night, at surprisingly affordable prices. All taxis run on the meter, but there are surcharges applicable when using the expressways and also if traveling within the Central Business District from 7.30am-9.30am and 5.30pm-7pm on weekdays.
Taxi fares are SG$ 2.40 for the first 1.5km, and then 10 cents for each additional 240m. However, there are quite often extra charges - such as for entering the CBD area at peak hours, traveling from the airport, or traveling after midnight - so your final charge can come to more than what's indicated on the meter.
Taxis are also available from the airport, with a levy surcharge of SG$3. Take note that if a taxi displays a red sign on its dashboard, the driver is changing shift and will only pick up customers going in his direction.
photo by Sieddiqe (CC BY-SA 4.0) modified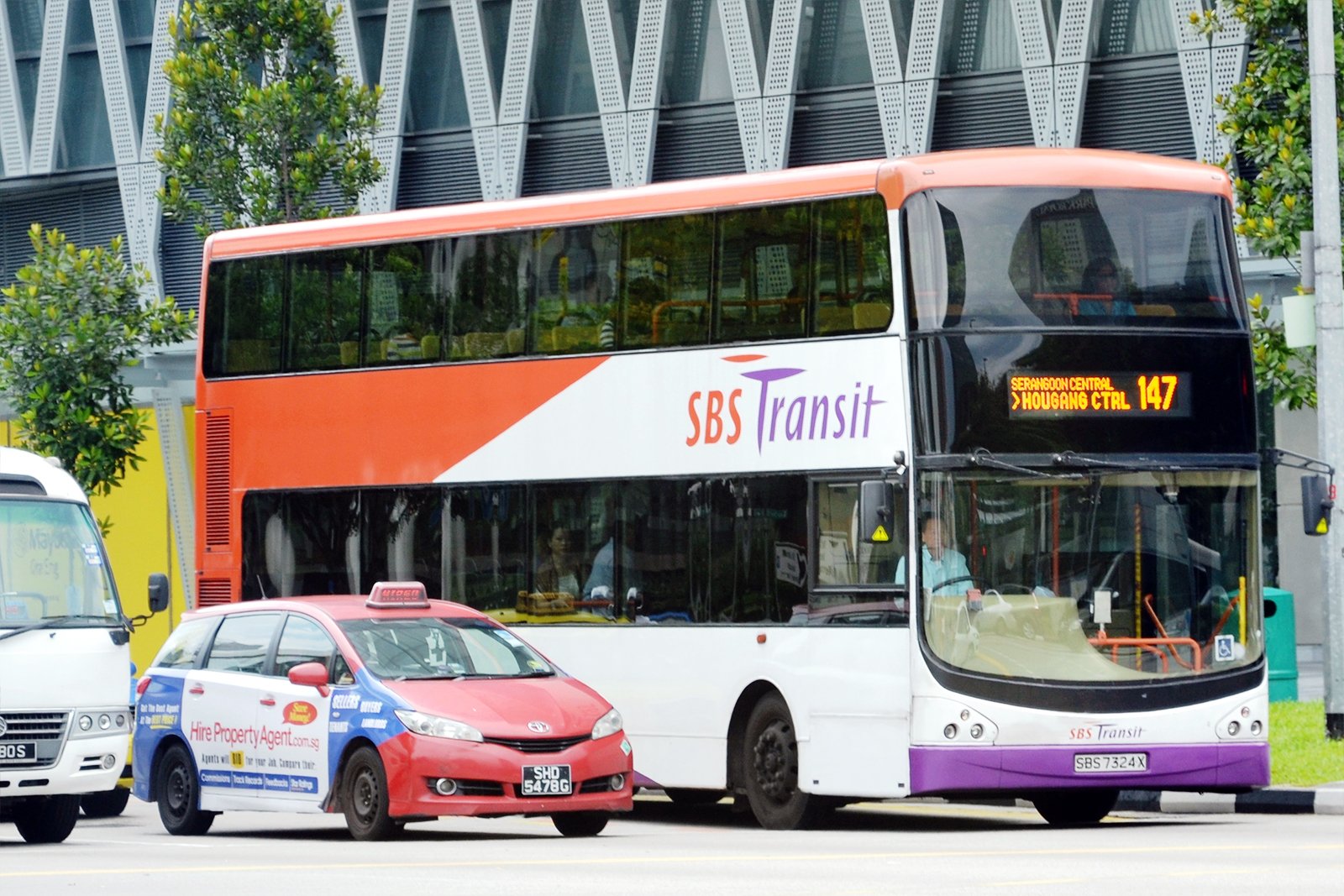 Public buses are cheap, easy to take and cover virtually every corner of Singapore. They operate from 6am to midnight every day and fares are often the cheapest mode of transportation. There are also several bus routes especially useful to sightseers. Singapore has 2 main bus companies plying its roads – the Trans-Island Bus Services and the Singapore Bus Service.
Most fares depend on distance traveled and range from SG$.80 for a non-air-conditioned bus, and SG$ 1.50 for air-conditioned routes. There are also buses charging a flat rate to the destinations displayed on the front of the bus. For a comprehensive guide on bus time-tables, routes and fares it's a good idea to buy a copy of the TransitLink Guide, which is sold for SG$ 1.50 at most bookstores. Like travel on the MRT, you can buy tickets for each individual journey or get a stored value card, allowing you to make multiple trips.
photo by Simon_sees (CC BY 2.0) modified
5
Other ways to travel around Singapore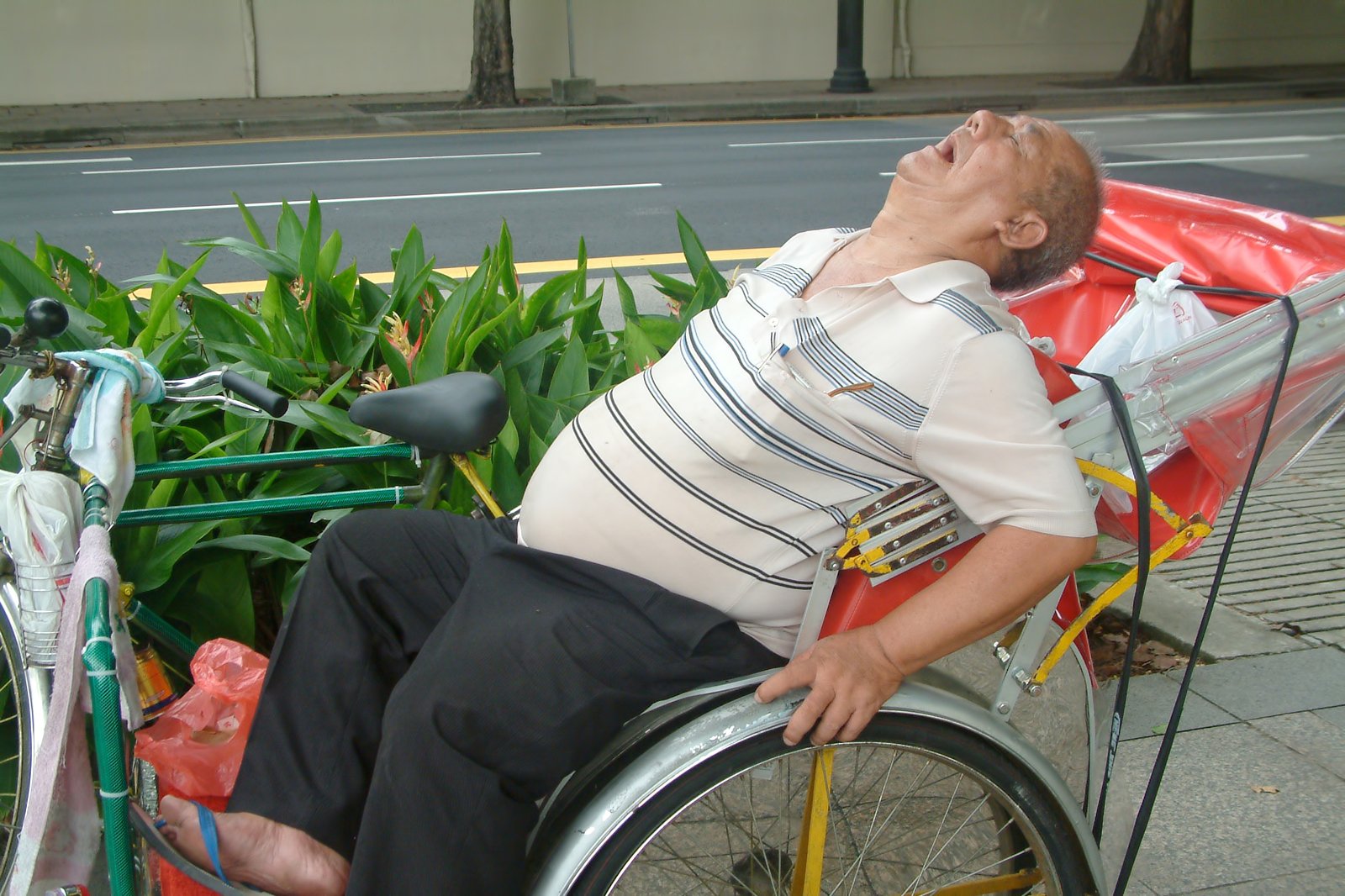 Trishaws, or three-wheeled bicycles with a carriage, used to be Singapore's practical transportation in olden times, but are now quite a rare treat. You can try these out if when exploring Chinatown and Little India. Most trishaws can really be found waiting for visitors along Waterloo Street. A routine 45-minute sightseeing ride would normally cost about SG$50.
Other great ways of getting around Singapore include organized tours and cruises. Just ask at your hotel or the tourist information offices, and you'll find out that Singapore offers river, island and also harbor cruises on fleets of cruise boats plying Singapore's southern waters every day and night.
photo by Stephen Michael Barnett (CC BY 2.0) modified
Back to top