Glasgow Travel Essentials
Useful Information to Help You Start Your Trip to Glasgow
Our Glasgow Travel Essentials lays out the essential information you need to help planning your trip to one of the most popular destinations in the UK. No matter how frequently you travel, some questions will always need answers: What's the weather like? How can I get from the airport to my hotel? What currency and type of plug do I need? We have all these answers plus other basic info about the best time to go, getting there, getting around, and a few useful travel tips.
It's all compiled in this Glasgow Travel Essentials. After reading this short and easy-to-read guide, you will be a little more prepared to start your trip in Glasgow.
1
Best time to travel to Glasgow (weather-wise)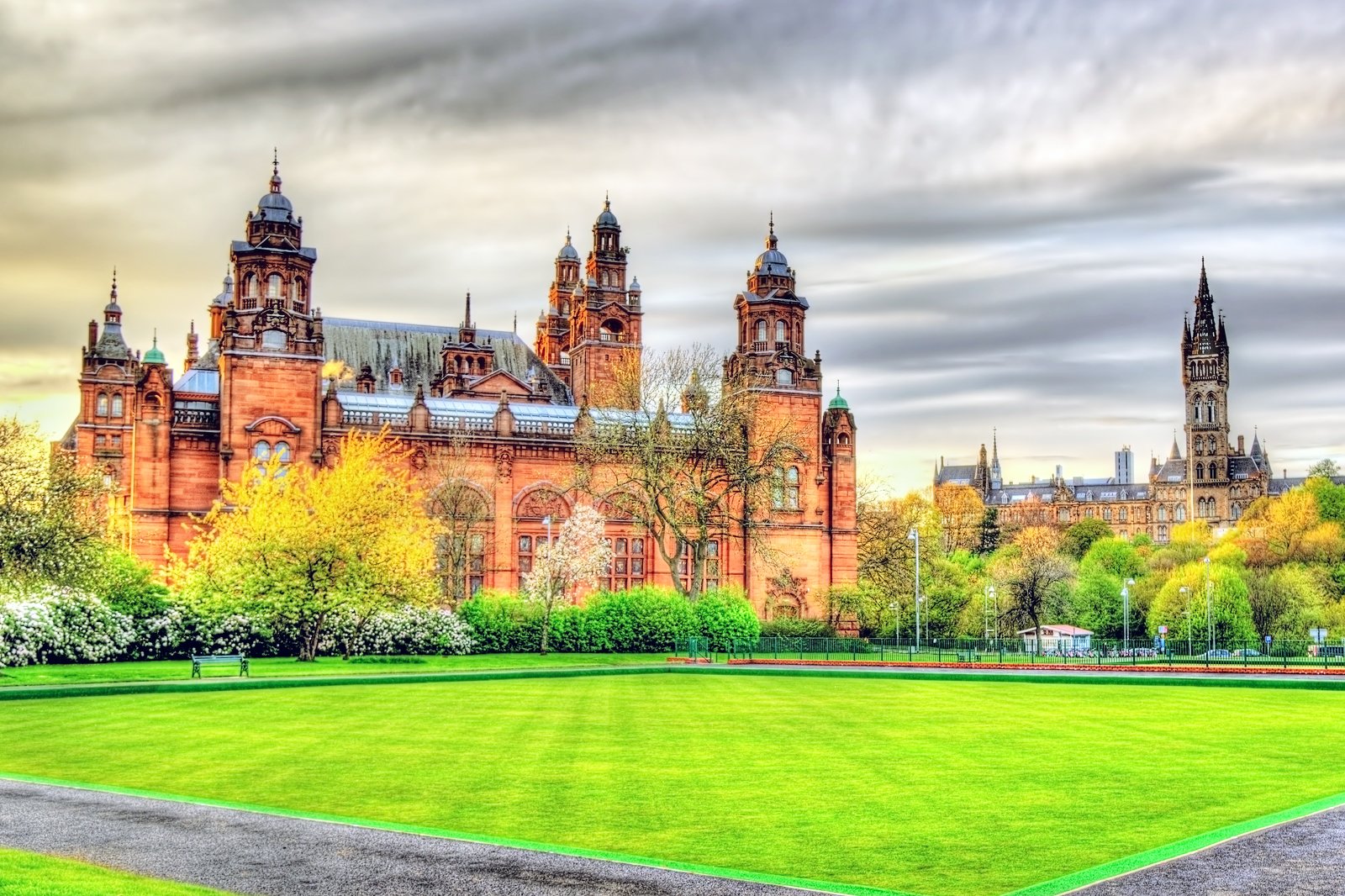 Glasgow has an oceanic climate, with cool, cloudy winters and mild, humid summers.
Average temperatures range from 1ºC in winter to 19ºC in summer.
Most rainfall occurs from October to January, yet you can usually expect a dozen rainy days per month even in summer.
The warmest time of the year is from May to September. As for weather, it's the best time to visit Glasgow.
Hotel and flight prices remain roughly the same all-year-round.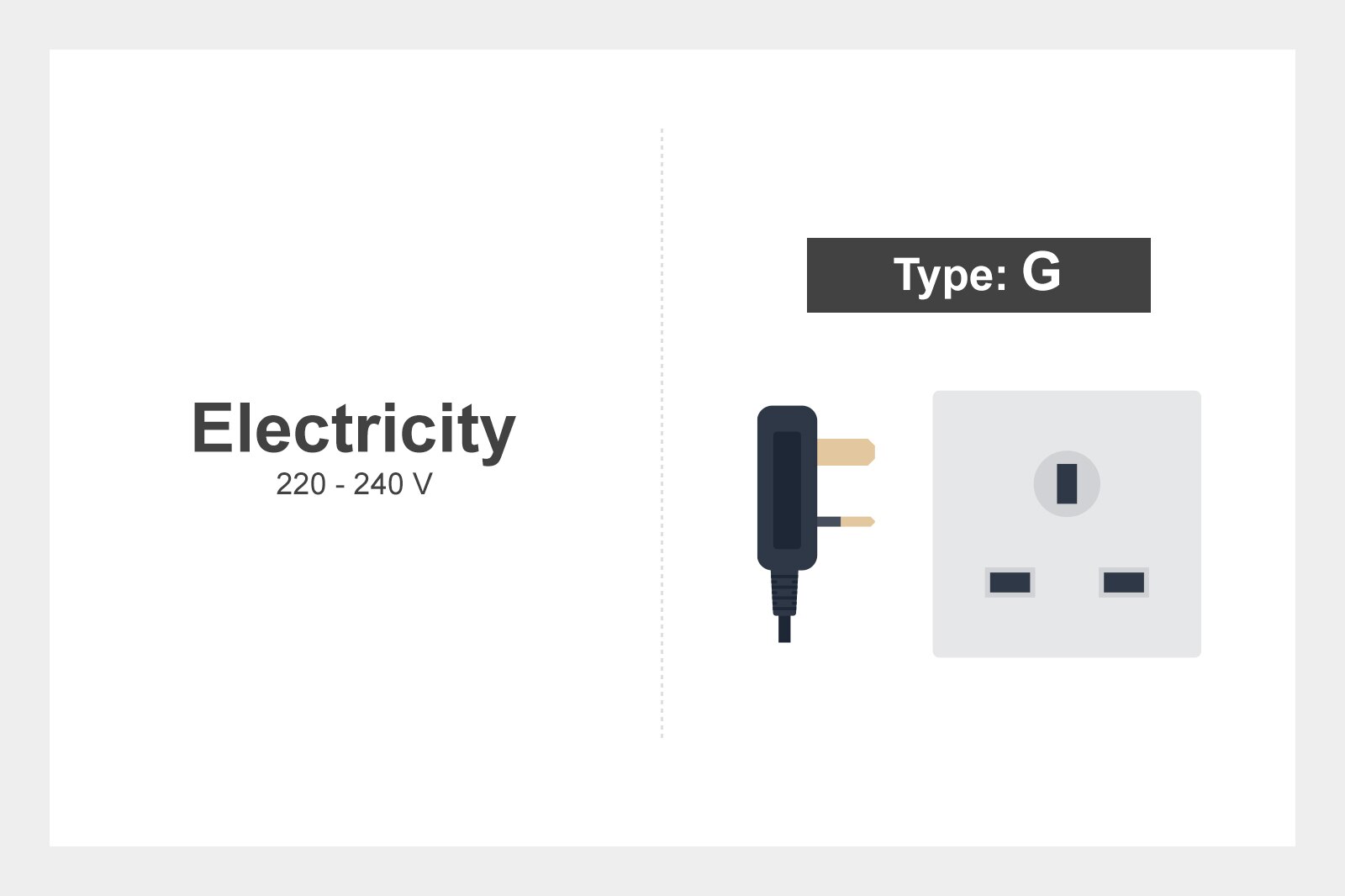 Primary language: English
Plug Type: G
Electricity: 220-240 V
Currency: Pound sterling (£)
International Dialing code: +44 141
Emergency telephone number: 999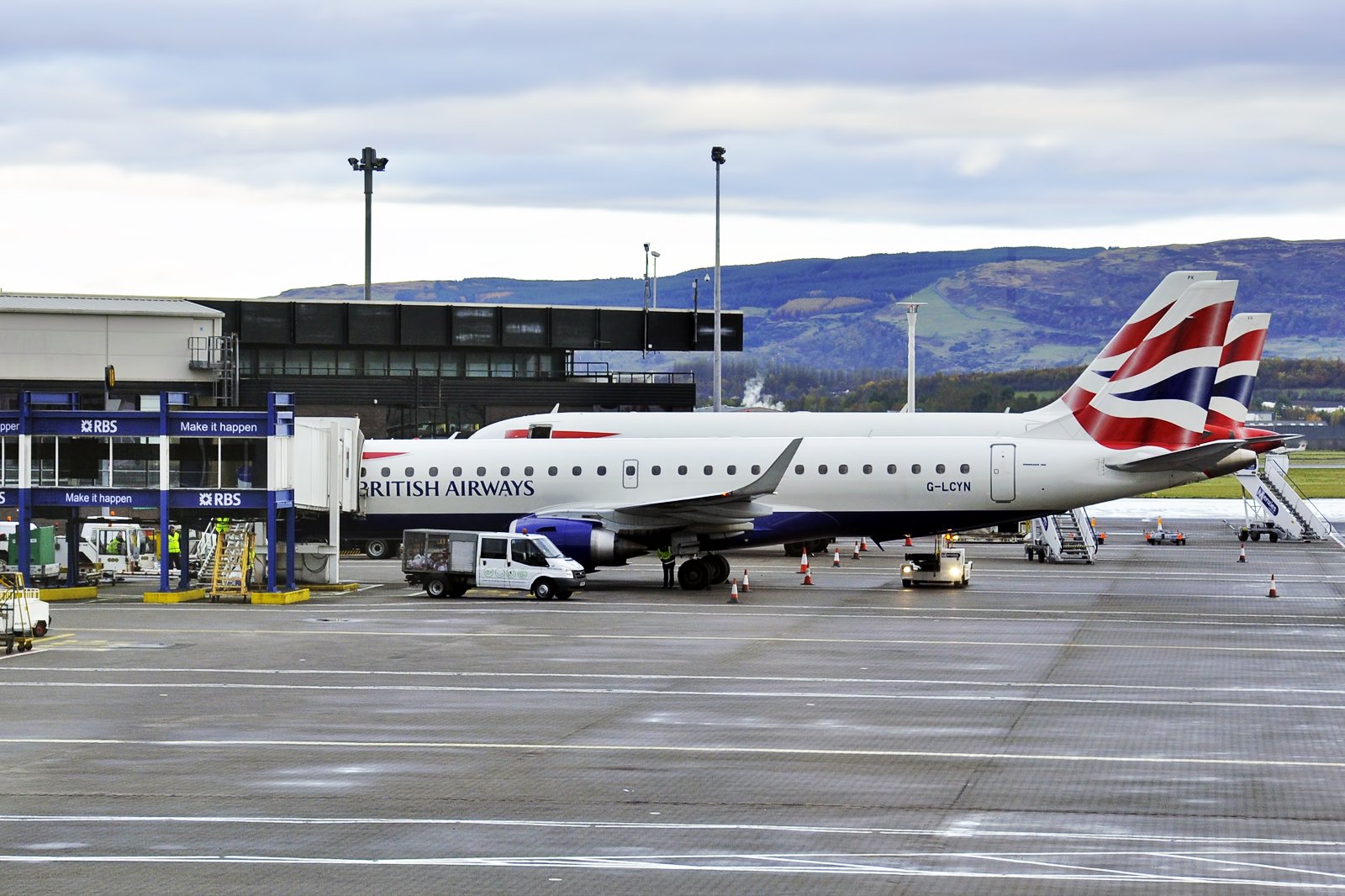 Glasgow Airport
Glasgow Airport sits around 8 miles west of the city center. One of the busiest airports in Scotland, it features a single terminal divided into 3 parts, each of them dedicated to a specific type of flight: international, domestic and low cost. The airport hosts a good choice of dining and shopping options as well as facilities including banking and currency exchange services. There are several transfer options to reach central Glasgow:
A taxi to the city center takes around 15-20 minutes and costs roughly £20-30. The taxi rank can be found in front of the terminal building.
The Airport Express bus takes around 15-20 minutes and costs roughly £8-9. The bus stop is right in front of the terminal.
The local bus takes around 1 hour and costs roughly £5-6. The bus stop is outside the terminal building. It's the cheapest way to reach downtown Glasgow. The journey is longer, but you may find your hotel near one of the many stops along the way.
Car rental agencies can be found in the arrivals hall of the terminal.
Glasgow Central Station
Glasgow Central is the main railway station in Glasgow. The busiest railway station in Scotland, it's rated by customers as one of the best stations in the UK. The train station hosts a good choice of facilities including coffee shops, ATM machines and free Wi-Fi. From here, you can get to your hotel by bus, subway, taxi or hired car.
4
Getting around Glasgow
Travel tips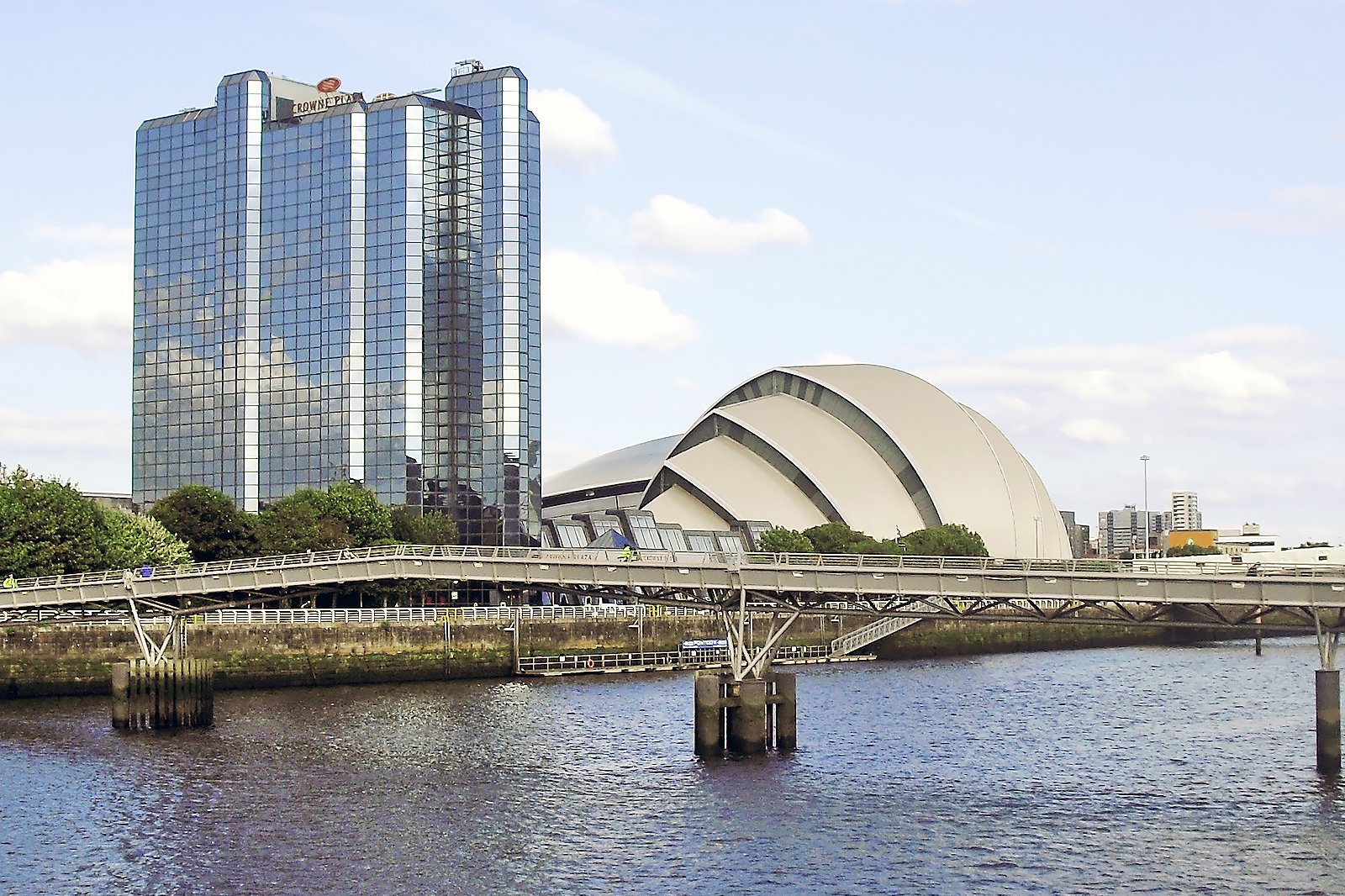 The most pleasant way to explore Glasgow is on foot. The city is rather compact and features historical landmarks and attractions such as the Provand's Lordship of Glasgow, the Lighthouse (Scotland's Center for Design and Architecture) and the People's Palace and Winter Gardens within walking distance of the city center. Downtown Glasgow is also home to a good choice of dining and shopping options.
For longer journeys, the public transportation services are as efficient as they're affordable. The subway network is the most convenient way to go around Glasgow. Buses and ferries are also at hand.
Glasgow public transportation is run by the SPT - the Strathclyde Partnership for Transportation.
A single journey on the subway costs £1.70.
A 1-day ticket on the subway costs £4.10.
If you travel with your family, the Daytripper ticket is a good option. For £21.80, 2 adults and up to 4 children can travel on the subway, most buses and some ferries for 1 day.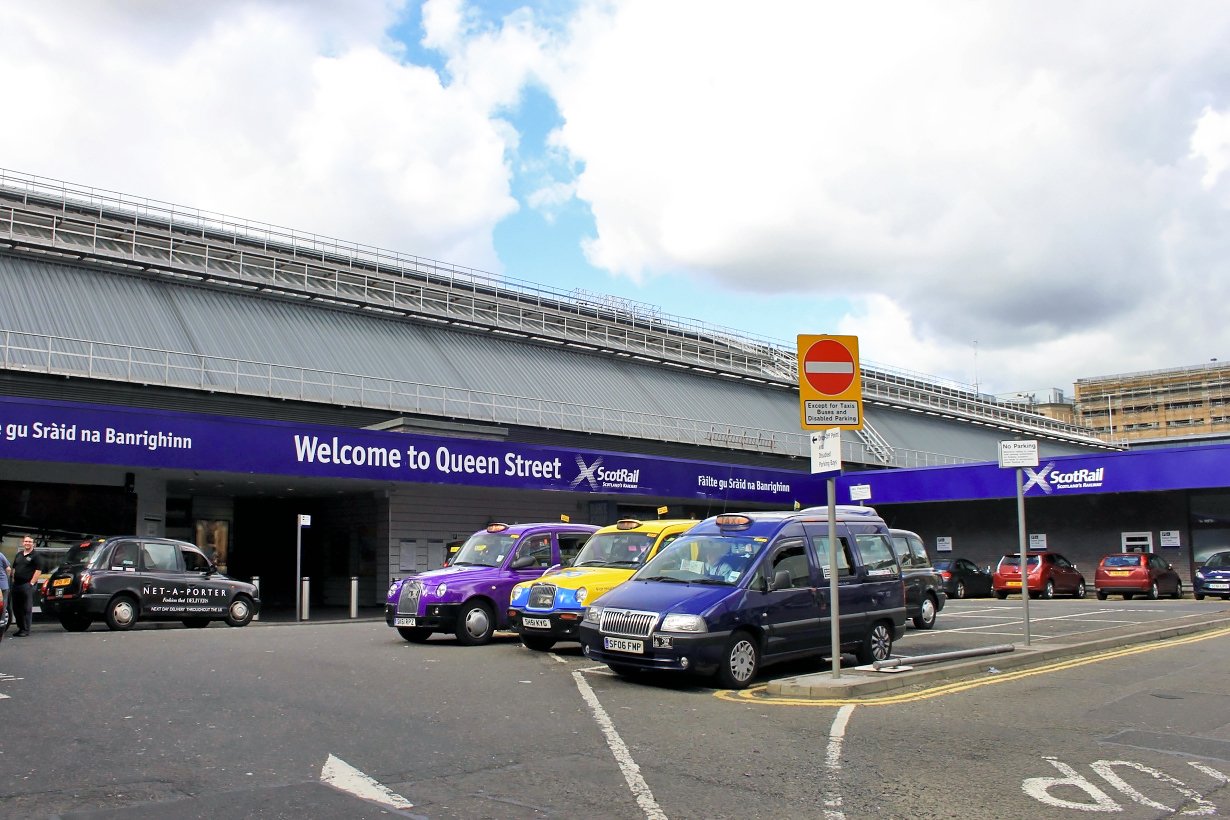 Many taxi and black cab companies operate in Glasgow. The most popular of them include Glasgow Taxis (+44 141 429 7070), Hampden Cabs (+44 141 332 5050), and Southside Radio Cars (+44 141 883 3333).
Half a dozen taxi ranks can be found across the city, near the train station and city attractions.
Taxis can be hailed on the street unless a taxi rank is nearby.
Standard taxi fares start from £3 for the first 940 yards then £0.20 per subsequent 184 yards.
Payment of the fare by credit card is usually possible but it's better to ask the driver before starting your journey.
Popular mobile phone apps such as Uber, MyTaxi and Gett can be used to hail a taxi in Glasgow.
photo by Geof Sheppard (CC BY-SA 4.0) modified
Glasgow features a bike sharing scheme run by Nextbike. It offers a cool way to explore the city on clear days. All you need to do is to download the app for free. The price to use a bike is £1 per 30 minutes to a maximum of £10 per 24 hours. Over 50 docking stations can be found throughout the city.
photo by Ronnie Macdonald (CC BY 2.0) modified
7
Annual events in Glasgow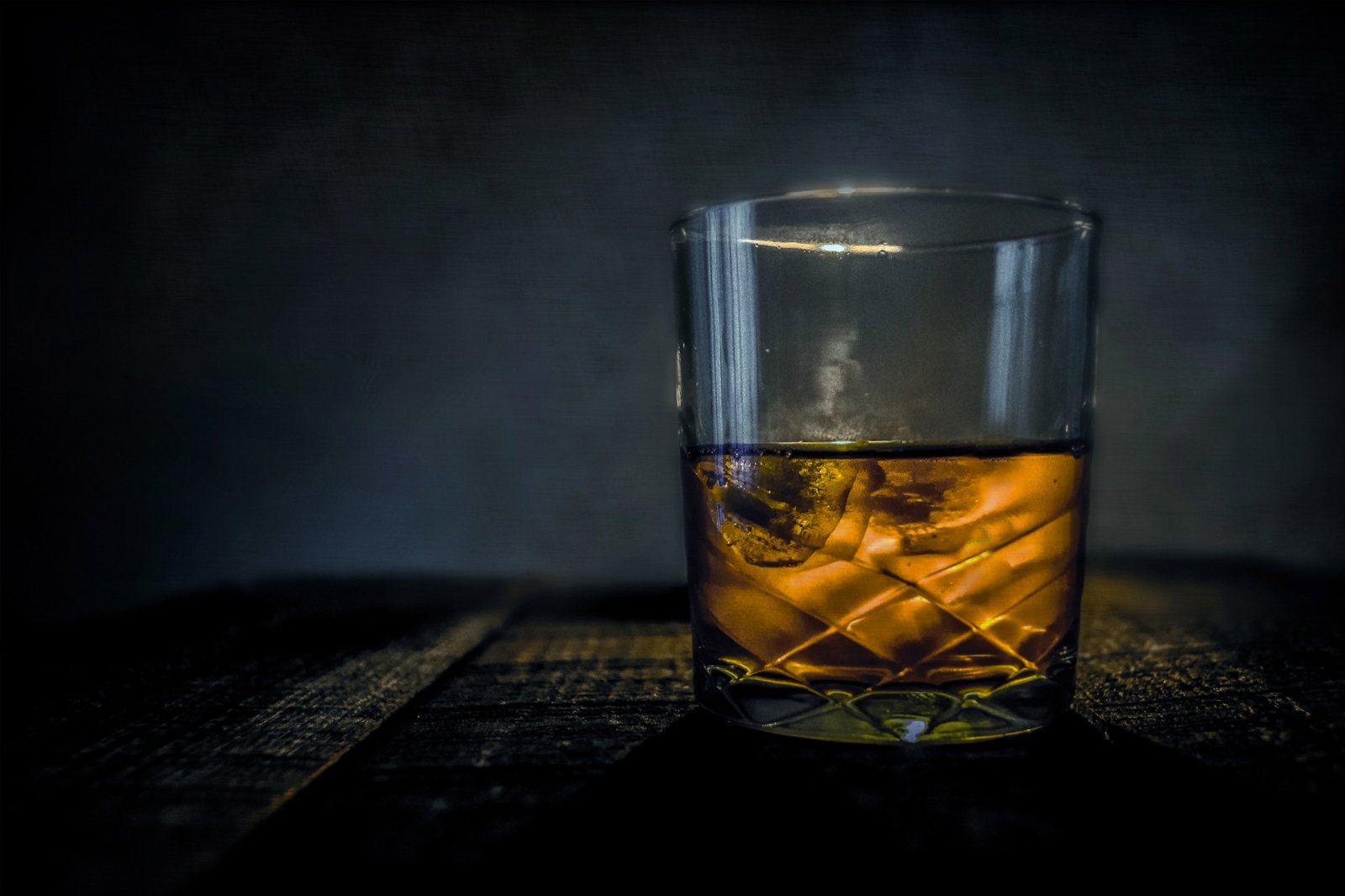 Burns Night
What: Scotland's national poet, Robert Burns, is celebrated every year with recitals of his famous verses along with a traditional Scottish feast of haggis, neeps and tatties.
When: 25th January
Where: Participating bars and restaurants throughout Glasgow
Glasgow's Whiskey Festival
What: A gathering of Scotland's finest distilleries, combining tastings, masterclasses, and a celebration of all things related to whiskey.
When: November
Where: Hampden Park stadium
Back to top