10 Best Things to Do in Puerto Rico
What is Puerto Rico Most Famous For?
A trip to Puerto Rico opens the doors to a world of colorful colonial charisma, where fearless fortresses and castles jumble into jungle vines and rugged mountain landscapes. It's a place where American and Spanish influences come together to offer a cultural Caribbean paradise. One minute you're sinking your toes into pure white sands, the next you're strolling through sweet pineapple plantations.
As you hotfoot it from town to beach and breeze through forests and festivals, your cultural senses will awaken bit by bit. Bask in the nighttime salsa grooves and taste native Taino food and drink in the steaming blend of rich Puerto Rican coffee. As you weave in and out of museums offering up intriguing insight into the Puerto Rico's past, breathe in the salty sea breeze that covers the island. Dive into our guide to help you explore this diverse destination.
What are the best things to do in Puerto Rico?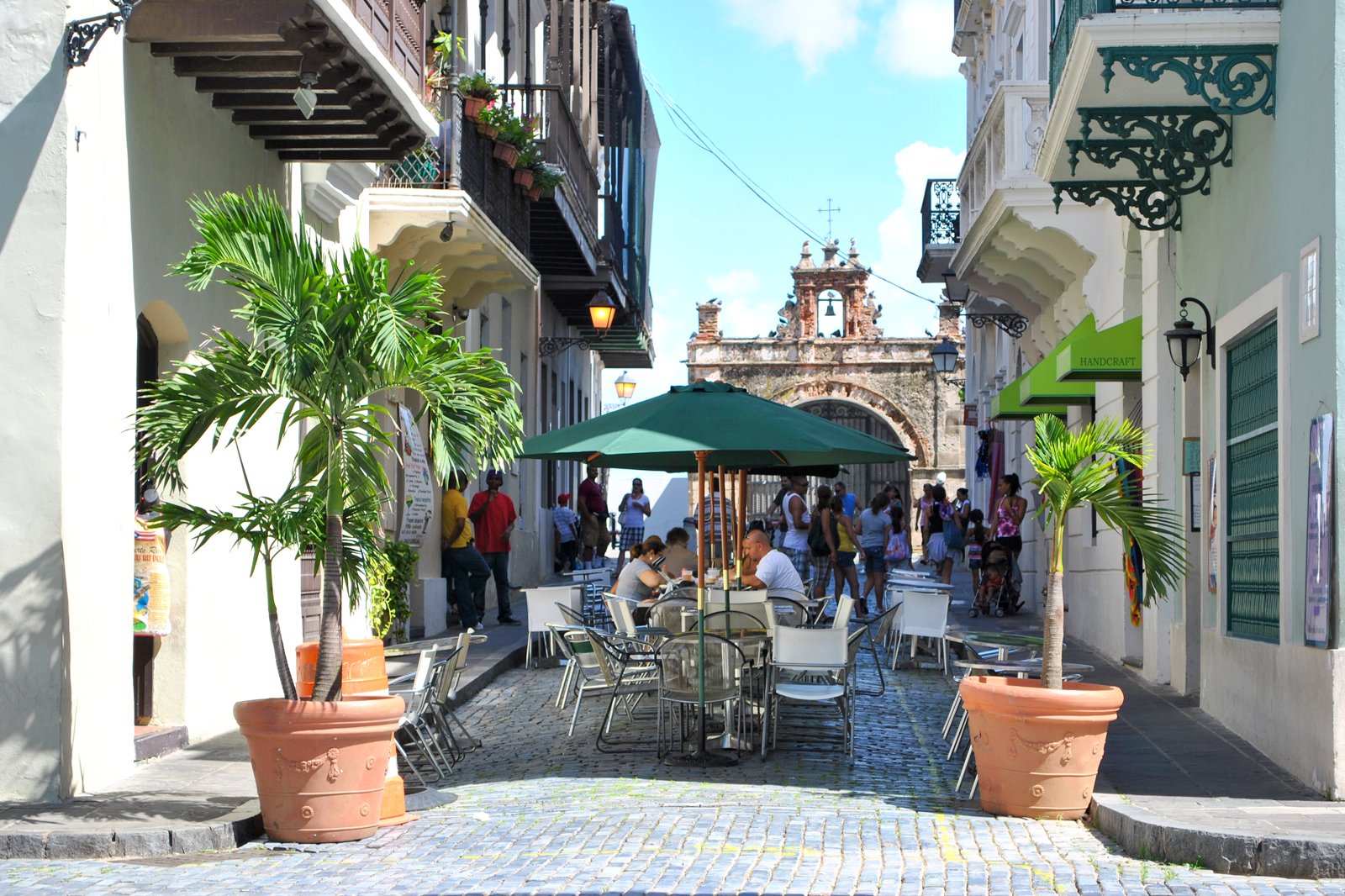 As you head to the timeless walls of Old San Juan, soak up pastel architecture as you absorb 500 years of untold history and glorious sunsets with a stroll along the Paseo la Princesa. Spend evenings moving to native Merengue music and learning salsa at hotspots like the Nuyorican Café. Well, if it's good enough for Mick Jagger…
Forts and castles abound in this historical haven that makes up the most visited place in all of Puerto Rico. Take a peek inside the crumbling walls of Castillo de San Cristobal and lift the lid on the enigmatic El Morro. If you're planning a day trip from the buzz of the city to Old San Juan's cultural core, head for the Pan American Pier, where you can also capture panoramic harbor views.
Location: San Juan, 00919, Puerto Rico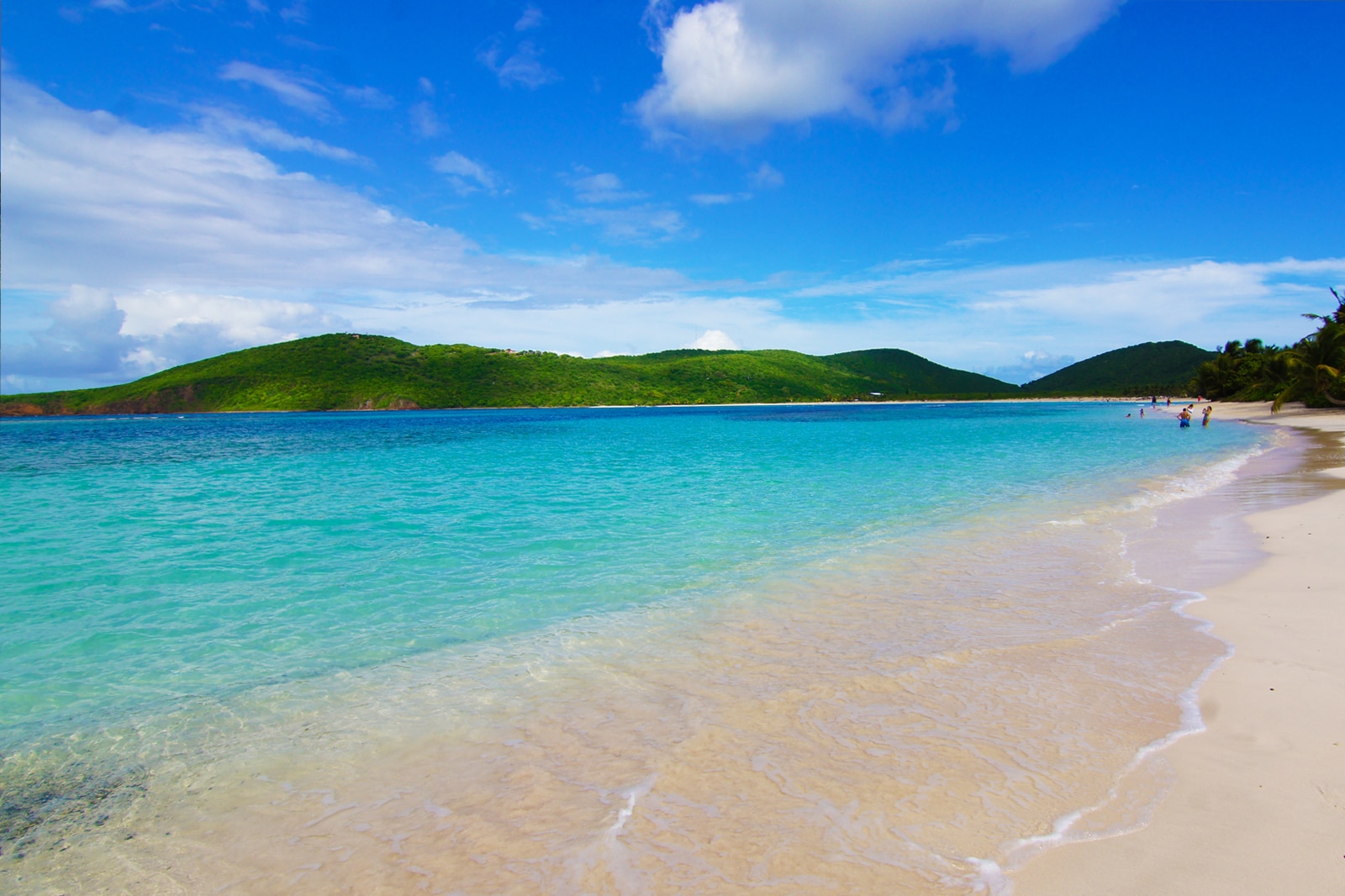 Puerto Rico's Caribbean coastline produces some of the best beaches in the world and there's no place quite like the serenity of Flamenco Beach. Stretching itself around a sheltered bay on Culebra island, these pure white sands are perfect for a private dip as you beach bum it for the day.
Families seeking adventure can jump on board a high-speed catamaran from Fajardo or San Juan to explore Aguadilla's Crash Boat Beach, where snorkeling, scuba diving and paddle boarding sit on this popular shore's agenda. Fancy hanging ten? Domes Beach in Rincon is a surfers' paradise. There might not be any swimming, but it's the place to be for big wave surfing during the winter. Far out.
3
Puerto Rico's coral reefs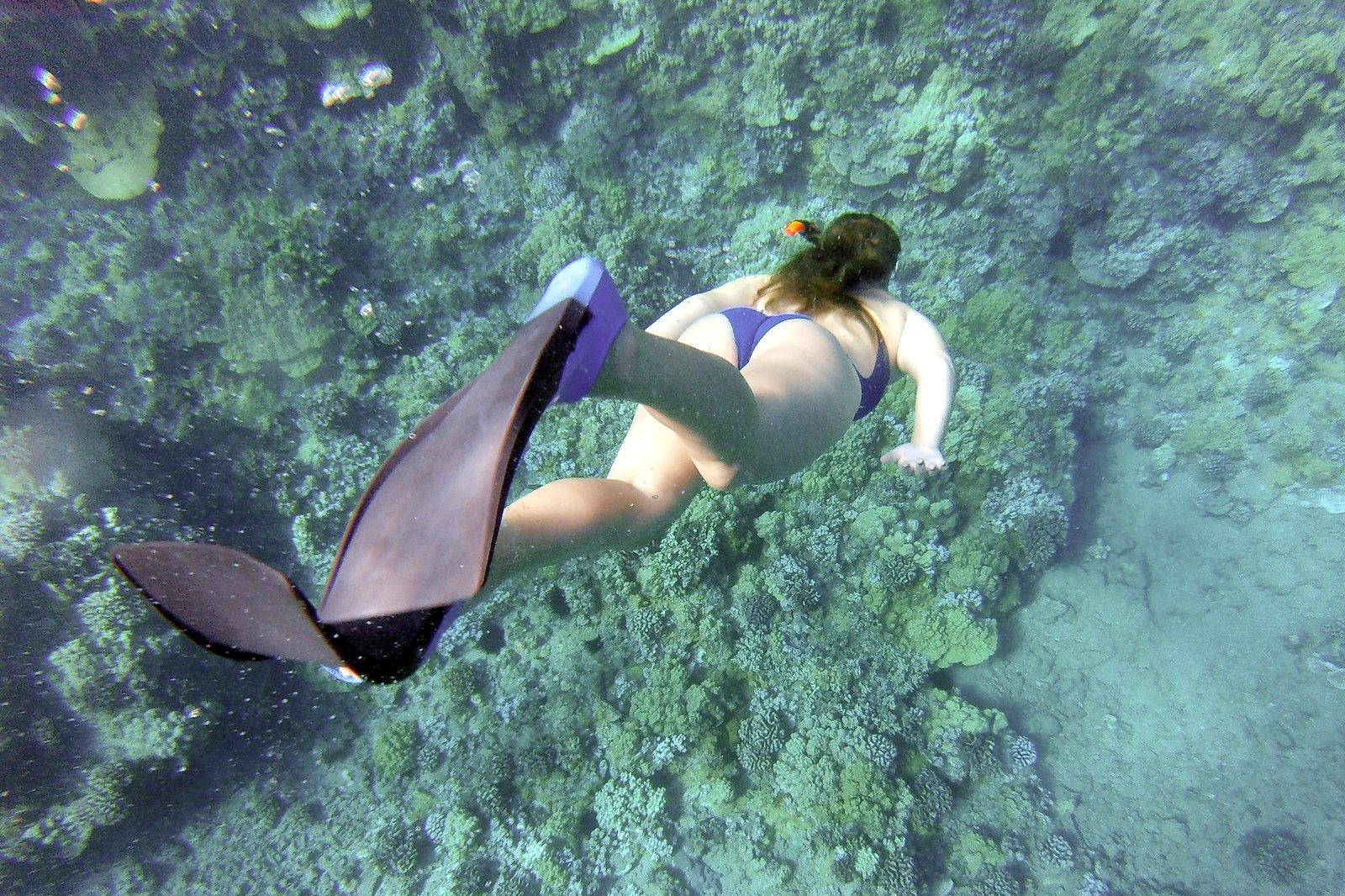 Marine diversity is showcased along Puerto Rico's abundant coastline with offshore islands swimming in unique ecosystems. Dive into the magnificent mangrove forest of Pinones, explore the shallow seagrass beds of La Parguera and swim with the rays, turtles and reef sharks as you discover the dramatic coral reef of Gilligan's Island.
Snorkeling beginners can shake off any exploratory nerves, as the island's 620 km coastline is hugged by over 5,000 km2 of shallow coral reef ecosystems. Whichever reef you choose to uncover, head to the ferry port in the early hours and make underwater exploration the highlight of your trip.
4
Flamenco Beach Abandoned Tanks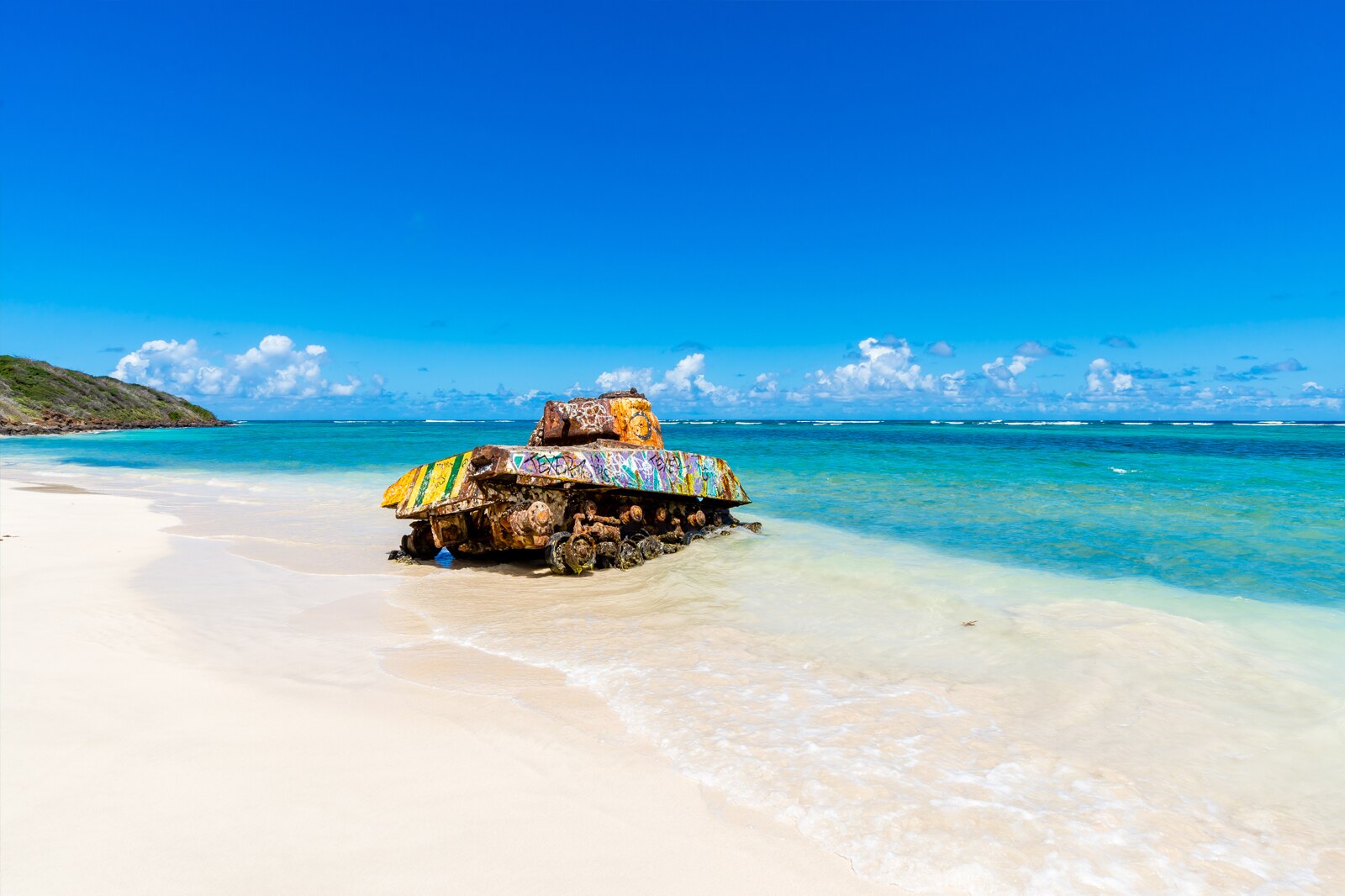 History
Photo
Budget
Unusual
On the pristine shores of Flamenco beach lie an array of abandoned tanks. Eerie? Yes. Intriguing? Absolutely. Why are these hunks of machine sat deserted on this particular stretch of shoreline? Just before World War II, the US Navy took to the island to test out equipment. When they upped sticks, the tanks remained.
Thanks to decades of salty sea air and local graffiti artwork, these colorful crumbling metal statues make for a unique sight on this secluded slice of paradise. Flamenco beach lies about 17 miles east of mainland Puerto Rico with 90-minute ferry rides from Fajardo to Culebra on offer throughout the day. Head for the shoreline on the far west side to get to these artistic tanks.
Location: Flamenco, Culebra 00775, Puerto Rico
Open: Daily from 7.30am to 6pm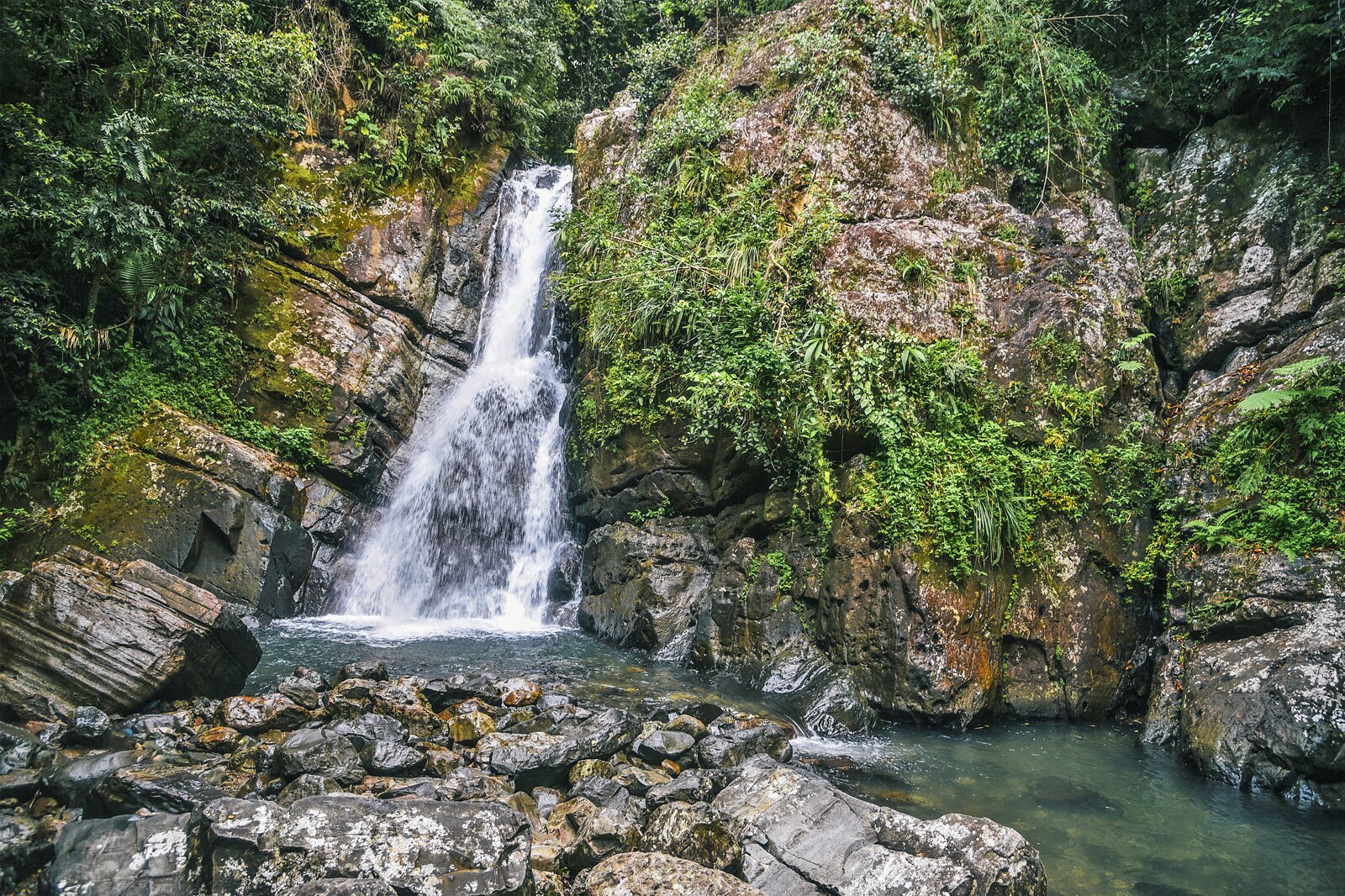 As waterfalls gush and rivers trickle, you'll feel the moisture of El Yunque National Forest as you stroll through its inviting greenery. A place where 240 species of plants and trees stand tall, colorful birds sing hedonistic songs, and the Puerto Rican screech owl makes itself known, this tropical wonderland takes you away from the buzz of the city, transporting you into a world of blissful nature and hazy hikes.
Located on the sliding slopes of the Sierra de Luquillo mountains, there are plenty of picturesque photo opportunities up for grabs as you board a bus from San Juan to its enticing trails. Make sure to take a map, walking boots and plenty of water for the journey.
Read more
Location: HC-01, Box 13490, Rio Grande, PR, 00745-9625
Open: Daily from 8am to 6pm
Phone: +1 787 888-1880
6
Castillo de San Cristóbal
Learn about San Juan's history at the largest fort in the New World
Castillo de San Cristóbal is an important Spanish fortification in Old San Juan. Part of the UNESCO-listed San Juan National Historic Site (Sitio Histórico Nacional de San Juan), your entry ticket to the area includes both this landmark and Castillo San Felipe del Morro.
Castillo de San Cristóbal dates back to 1783 and is the largest Spanish fort in the New World. It has several guerites (sentry boxes) used by watchmen guarding the city of San Juan. It's believed that many soldiers disappeared when stationed at La Garita del Diablo, one of the oldest parts of the fort.
Location: 501 Bulevar del Valle, San Juan, 00901, Puerto Rico
Open: Daily from 9 am to 4.30 pm
Phone: +1 787-449-4049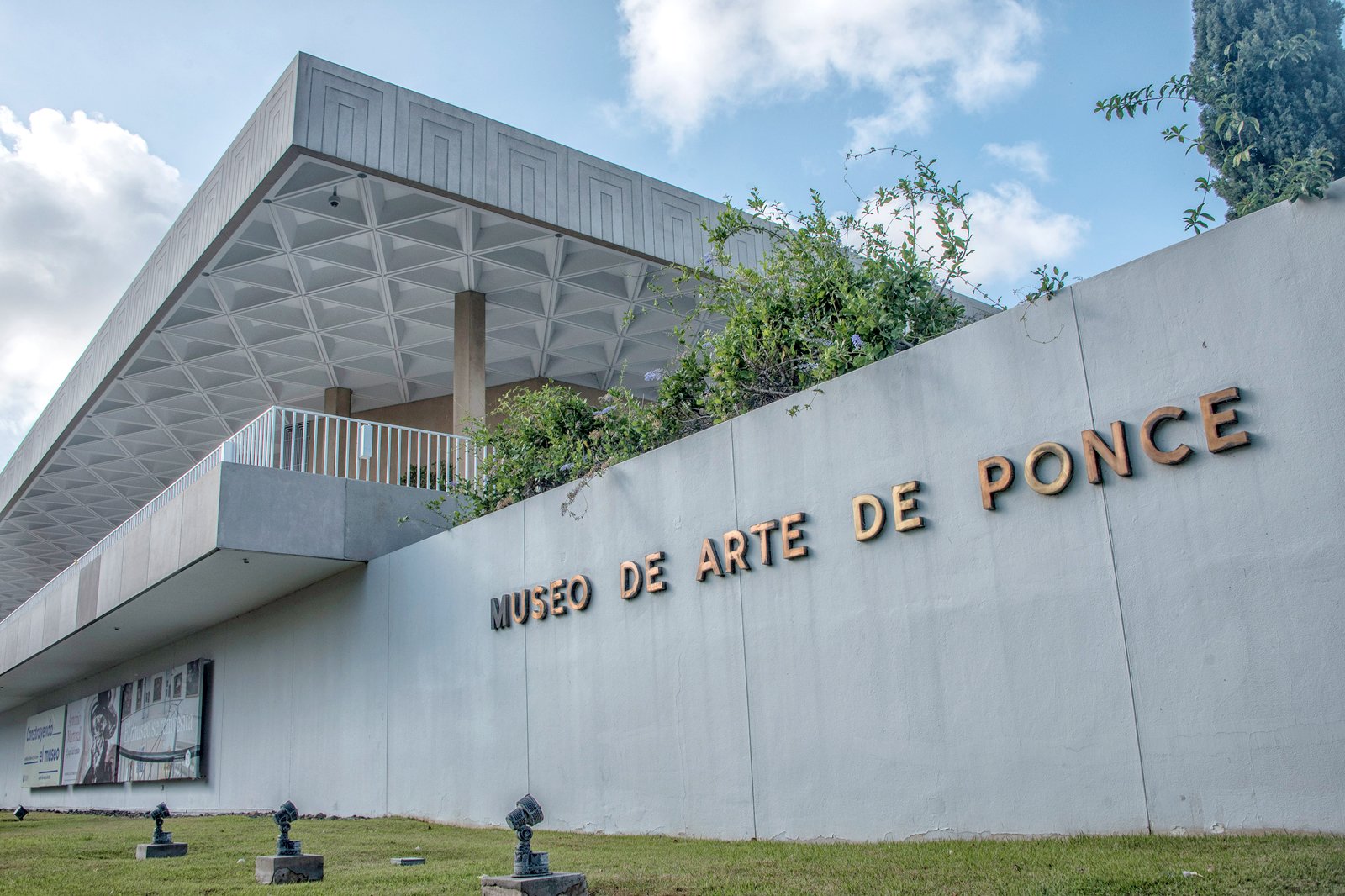 The artistic area of Ponce will see you abandon all other whims, losing yourself in the many museums that make up Puerto Rico's most populated and well-preserved old town. As the seat of the municipal government, Ponce awakens the impressive past of Puerto Rico with history taking a dazzling center-stage.
Head south and set foot inside the cathedral facing Museo Casa Armstrong-Poventud for a glimpse into the house that highlights a period of peace, political stability, and industrial progress. Peek into the past of a wealthy Puerto Rican empire at the El Museo Castillo Serralles and explore the creative sculptures and paintings at the Museo de Arte de Ponce.
Location: Ponce, 00734-4125
photo by Gillfoto (CC BY-SA 4.0) modified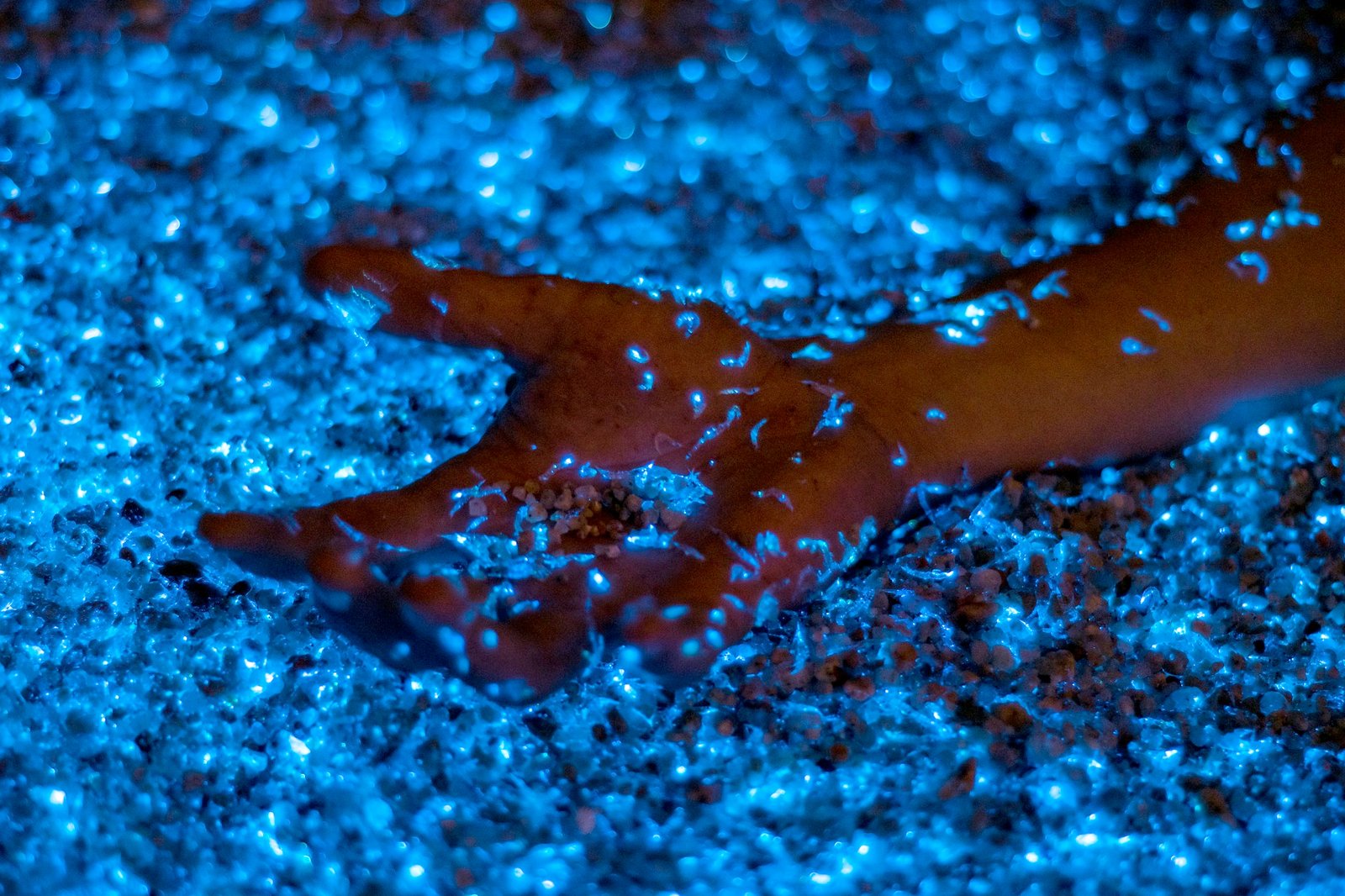 Couples
Photo
Adventure
Unusual
The enchanting natural wonder of Bahia Bioluminiscente, also known as Mosquito Bay, lights up the way for local explorers. Why? It's all down to tongue-twisting critters known as dinoflagellates – "dinos" for short. When these bioluminescent creatures get shaken up, they emit bursts of bright blue light. Fancy joining them? Pick up a snorkel and dive into the sparkling, starlit water. It's a real bucket list experience.
Out of the 3 bioluminescent bays in Puerto Rico, this one shines the brightest in the eastern coast of Vieques. Fly in from San Juan International Airport or Culebra Island, or take to the sea with a short boat ride from Fajardo or Ceiba.
Location: Puerto Mosquito, Puerto Rico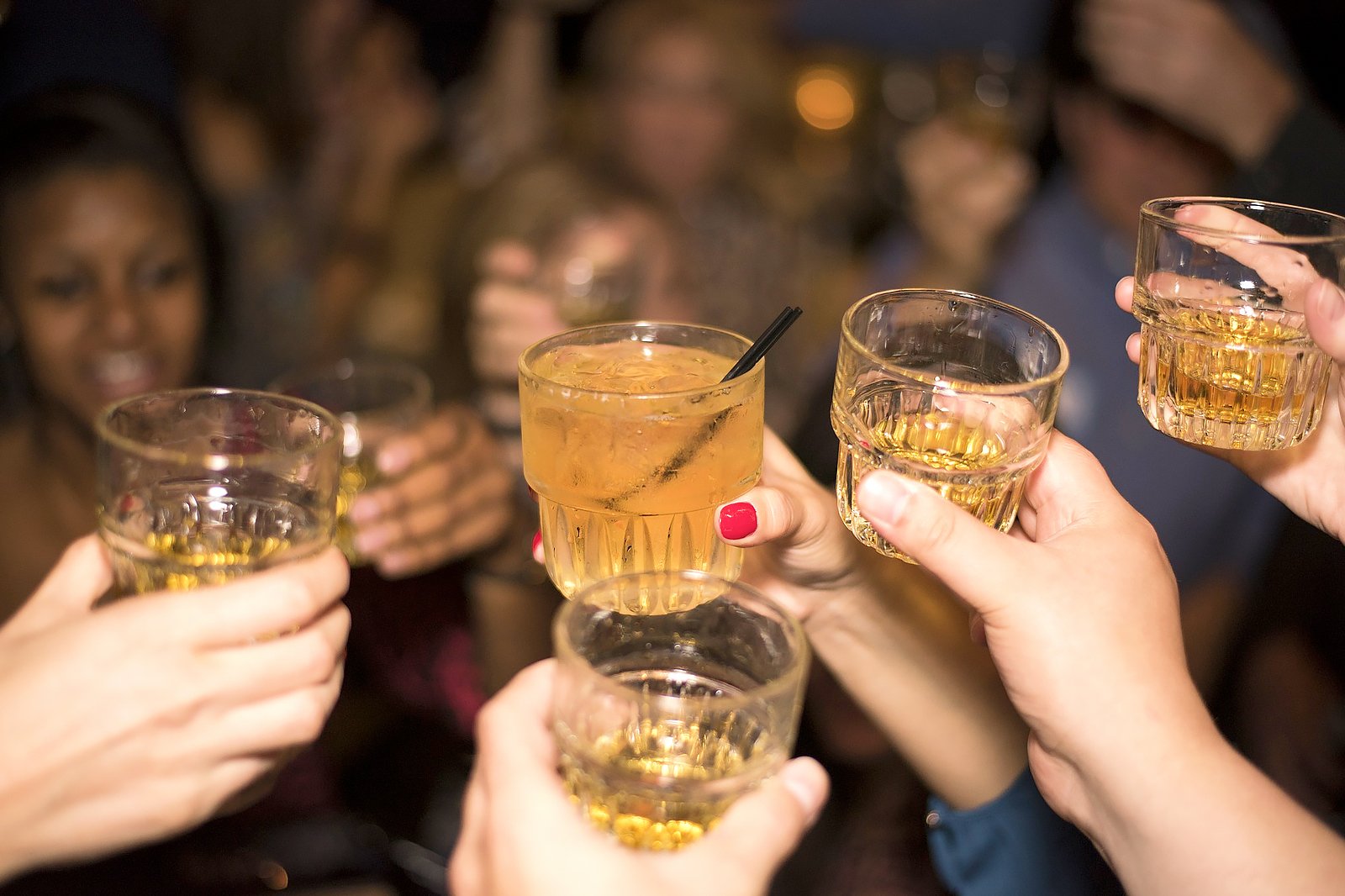 Take to the happening hub of San Juan's La Placita, Santurce's famous market, where wanderers are invited to meet up, eat up and dance the night away to smooth salsa sounds. With laughs and live music at every turn, there's no place quite like this high-spirited square. Tuck into a spicy evening empanada on the steps of the plaza, where you'll soon feel the rhythm of the Puerto Rican people.
Listen out for an authentic Puerto Rican beat, following the colorful Capitol sights located across the Baldorioty de Castro Highway. Sitting on the other side of Condado, at Dos Hermanos, you'll be excitedly fighting your way through the bustling crowds to drink in the beats and the Bloody Mary's.
Location: 179 Calle dos Hermanos, San Juan, 00907, Puerto Rico
Open: 24 hours
Phone: +1 937-557-3917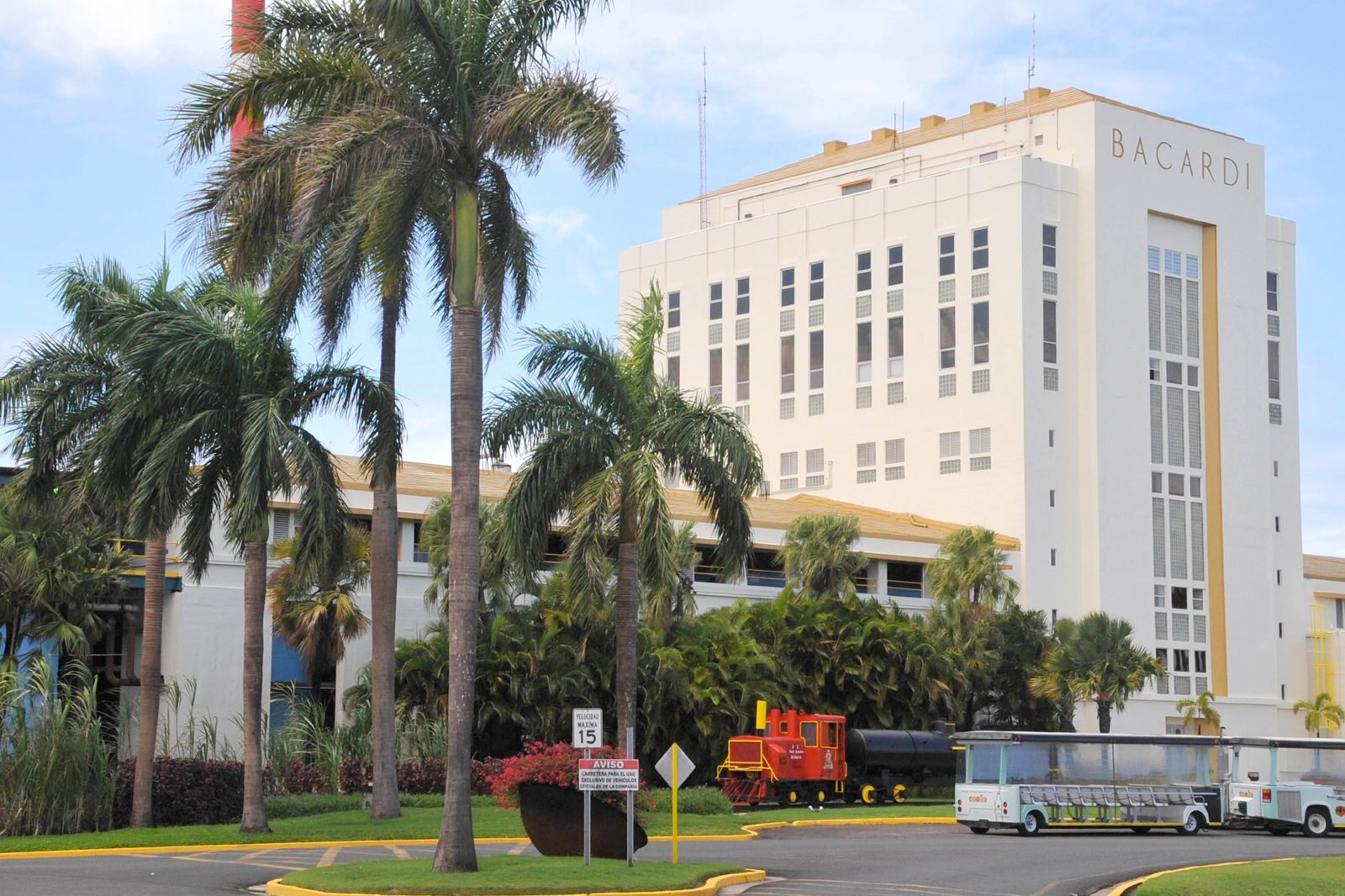 Indulge in a rum tasting tour as you wander through the twists and turns of Puerto Rico's famous Bacardi Distillery. Home to the awarded Casa Bacardi rum, you'll learn all about the history of the Bacardi Family, sweet facts about sugar cane, and just what makes the spotted fruit bat so special. You can even create your own special blend courtesy of a blended mixology tour.
And what would a wander be without a little taster or 2? For a welcome with a view, hop off your ferry from San Juan and sip on cocktails at the waterfront Bat Bar Pavilion before joining Emilio Bacardí Moreau in his 2 great loves: rum and Puerto Rico itself.
Location: Carretera 165 KM 6.2, Cataño, Puerto Rico
Open: Daily from 8am to 6pm
Phone: +1 787 888-1880
photo by JERRYE & ROY KLOTZ MD (CC BY-SA 3.0) modified
Back to top