Krakow Travel Essentials
Useful Information to Help You Start Your Trip to Krakow
Our Krakow Travel Essentials lays out the essential information you need to help planning your trip to one of the most popular destinations in Poland. No matter how frequently you travel, some questions will always need answers: What's the weather like? How can I get from the airport to my hotel? What currency and type of plug do I need? We have all these answers plus other basic info about the best time to go, getting there, getting around, and a few useful travel tips.
It's all compiled in this Krakow Travel Essentials. After reading this short and easy-to-read guide, you will be a little more prepared to start your trip in Krakow.
1
Best time to travel to Krakow (weather-wise)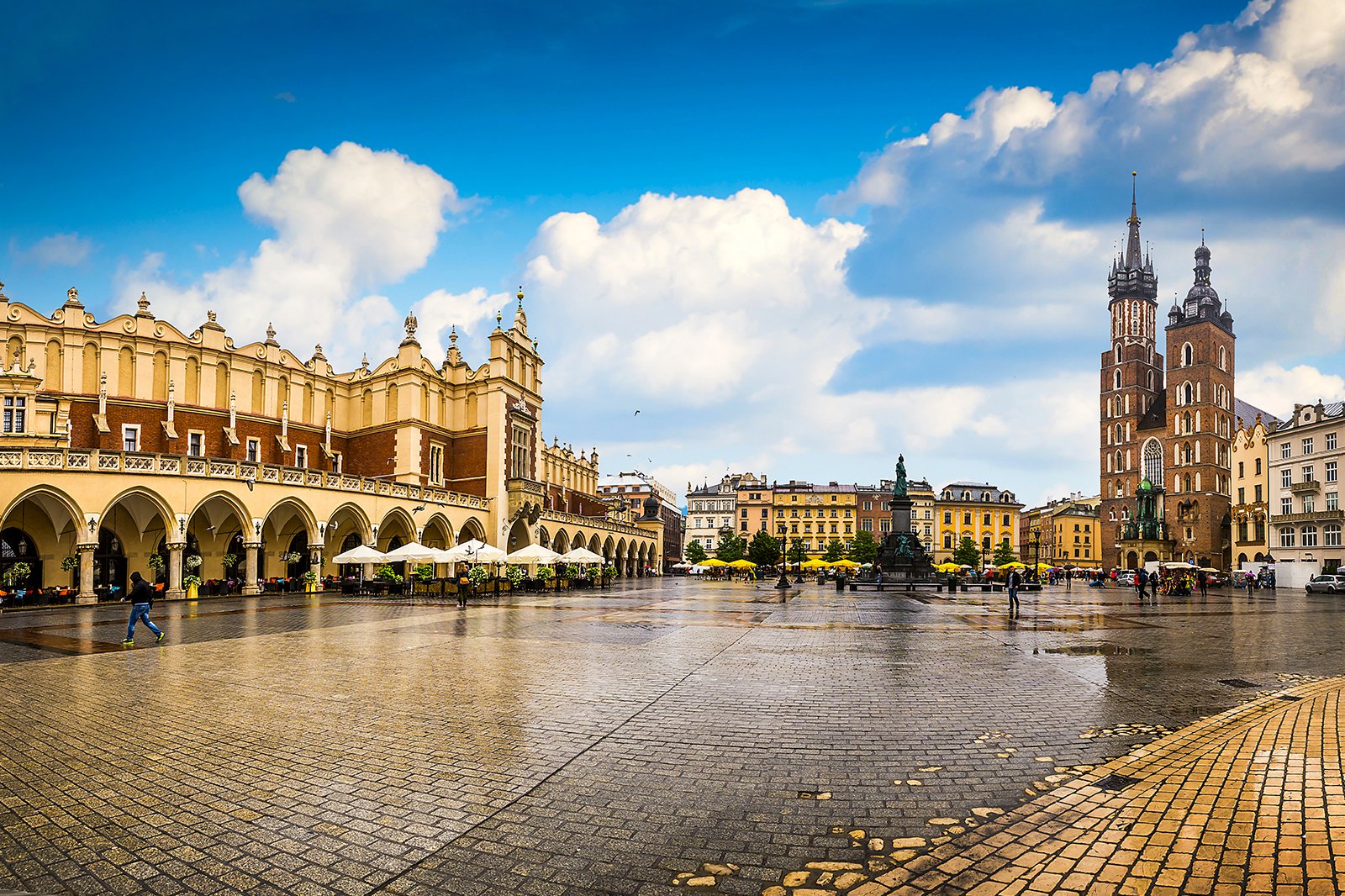 Krakow has a humid continental climate, with average temperatures ranging from -2°C in winter to 20°C in summer.
Rain is evenly distributed throughout the year, with an average of 12 rainy days per month.
Snowfall can be expected between November and April.
The warmest time of the year is between June and August. It's also the most popular time to visit Krakow. Being peak season, hotel and flight prices rise accordingly.
April–May and September–October are the best times to visit Krakow. While it's best to keep an umbrella at hand, weather and temperatures are pleasant, you'll avoid the summer crowds, and hotel and flight prices are lower.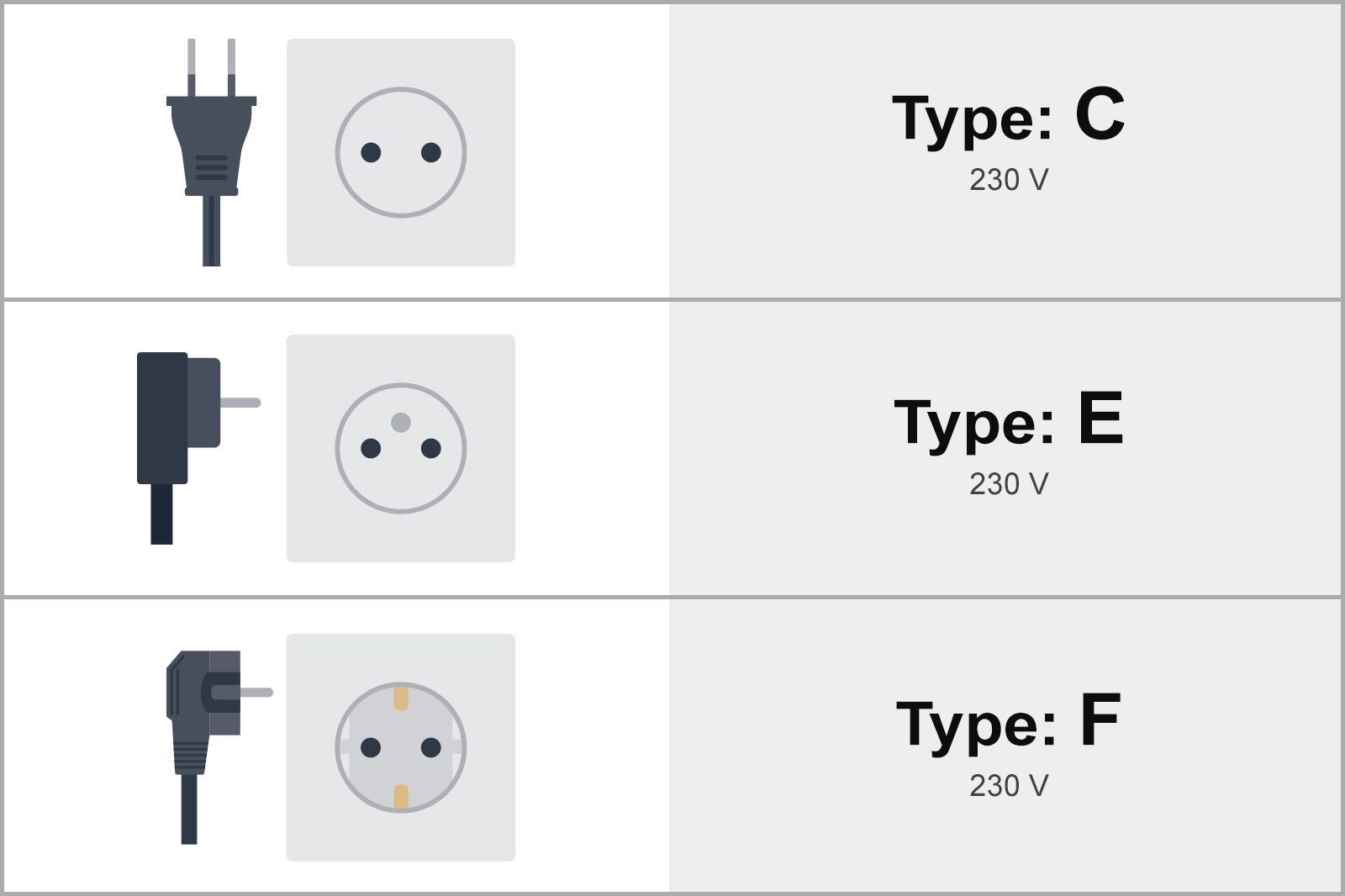 Languages: Primary: Polish. English is widely spoken by young people in Krakow
Plug types: C, E and F
Electricity: 230 V
Currency: Polish zloty (zł)
International dialing codes: +48 12
Emergency telephone number: 112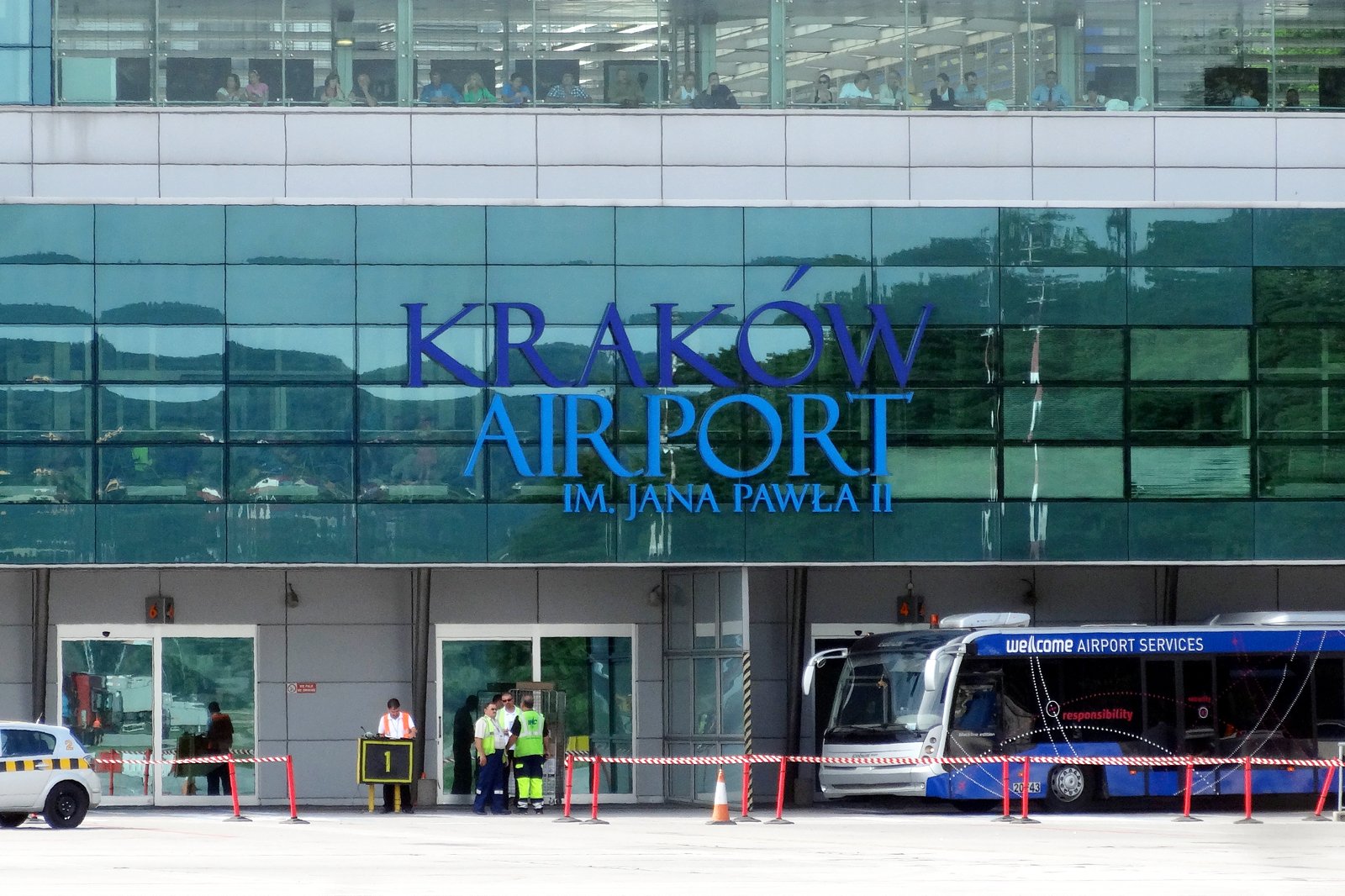 Krakow John Paul II International Airport
Krakow John Paul II International Airport is one of the busiest and largest airports in Poland. It sits 11 km west of the city center and has 1 passenger terminal, served by 1 runway. The terminal is home to a good choice of dining and shopping options as well as facilities including free Wi-Fi, banking and currency exchange services. There are several transfer options to get you to Downtown Krakow:
A Krakow Airport Taxi takes around 20–30 minutes and costs roughly 80–90 zł. The taxi rank is right outside the Arrivals hall.
You can also use Uber from Krakow Airport. The fare is slightly cheaper than a standard taxi's.
A train ride takes around 25–35 minutes and costs 9 zł. The train station is near the terminal, at the back of the multi-storey parking lot.
A public bus takes 30–40 minutes and costs roughly 5 zł. There are 2 lines you can use during the day – 208 and 252 – and 1 line at night – 902. Ticket vending machines are found in the Arrivals hall.
Car rental agencies can be found on level 1 of the terminal.

If you come to Krakow by train
Krakow Glowny central railway station sits 900 meters northeast of the heart of Krakow, the Old Town. Dating back to 1847, it's an iconic landmark of the city. It is home to a great range of dining and shopping options. It's mostly served by national lines and by a few international lines from Vienna, Prague and Ostrava. From here, you can get to your hotel by tram, bus, or taxi – including ridesharing.
photo by Mikhail Deynekin (CC BY-SA 3.0) modified
4
Getting around Krakow
Travel tips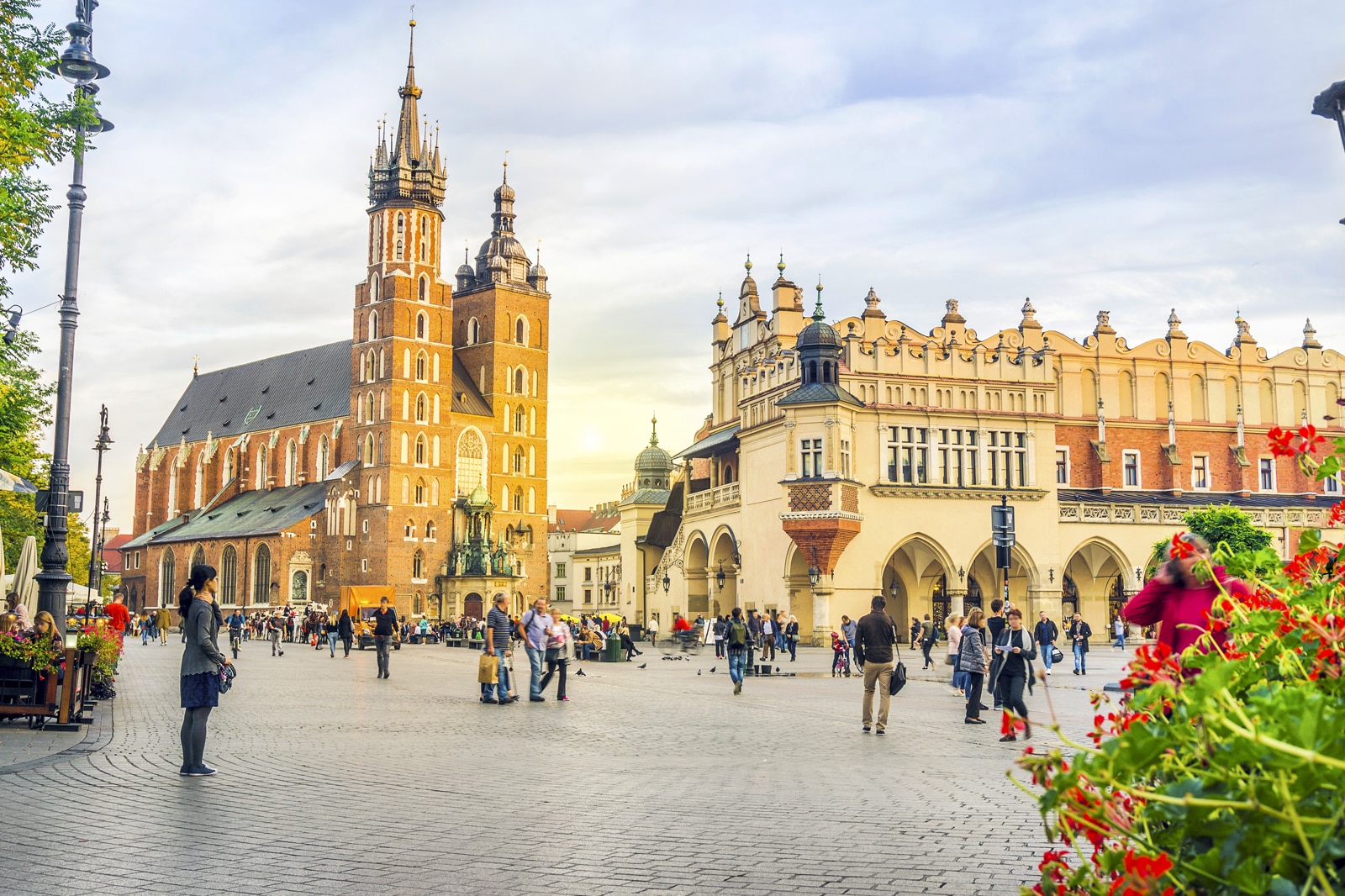 Covering less than 3 sq km, the historical district of Krakow – the city center – is compact enough to be explored on foot. You'll find many landmarks and attractions within walking distance of each other, such as Rynek Glowny (the main market square), St. Mary's Basilica, and The Historical Museum of the City of Kraków, just to name a few. The city center also hosts a great range of dining, shopping and nightlife entertainment options. For longer journeys, Krakow has a good choice of public and private transportation services.
5
MPK – public transportation networks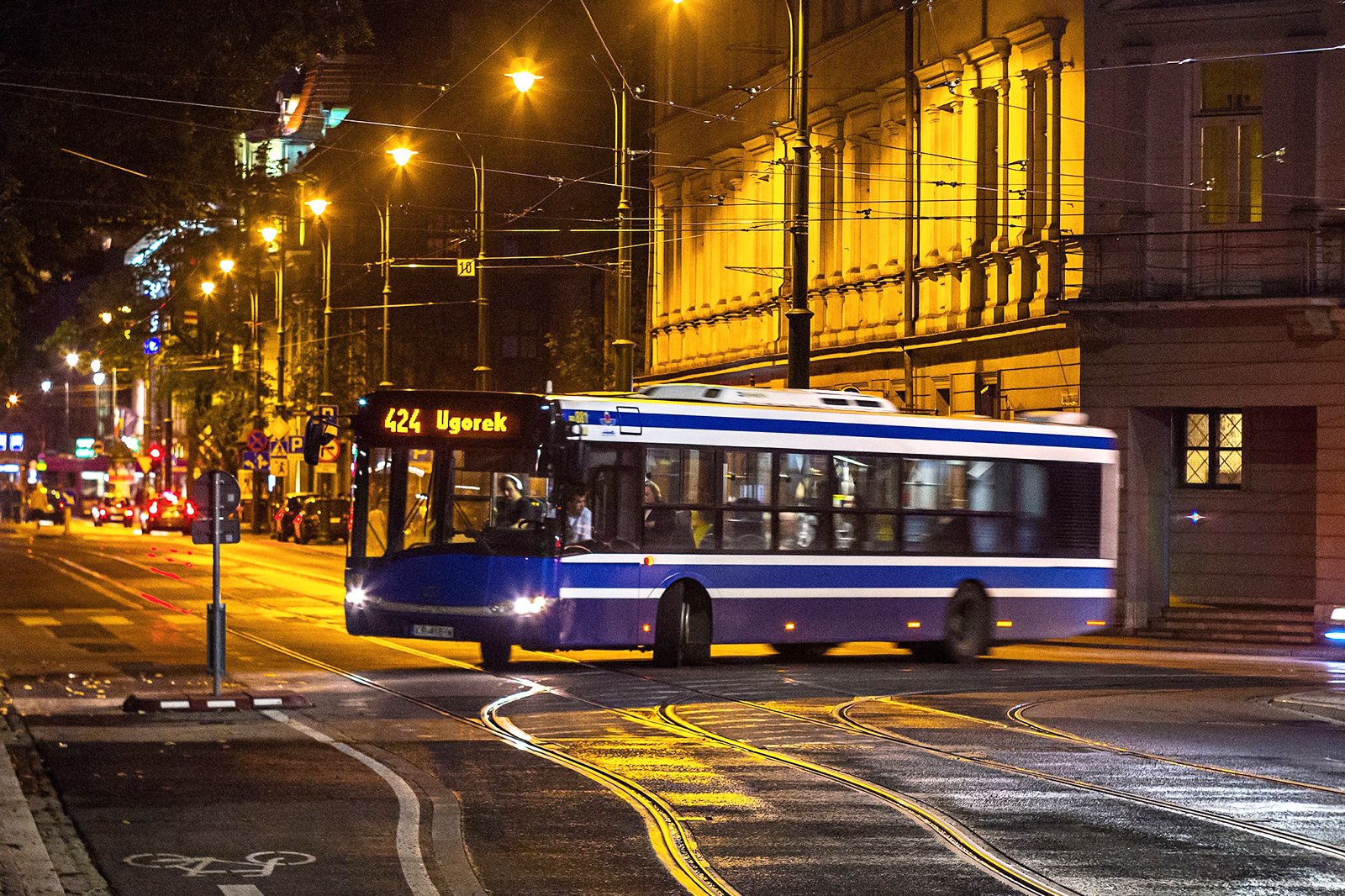 The MPK – Miejskie Przedsiębiorstwo Komunikacyjne or Urban Transportation Company – is in charge of public transportation in Krakow. It operates bus and tram networks that efficiently cover the entire city. All of them use an integrated ticketing system.
The price of a short-term ticket, valid for 40 minutes within the city limits, is 3.80 zł.
A 24-hour ticket costs 15 zł.
Children up to the age of 4 and adults over the age of 70 travel for free.
Tickets can be purchased at newsstands, from ticket vending machines at downtown stops and in some buses and tram cars.
Do not forget to stamp your ticket when you board.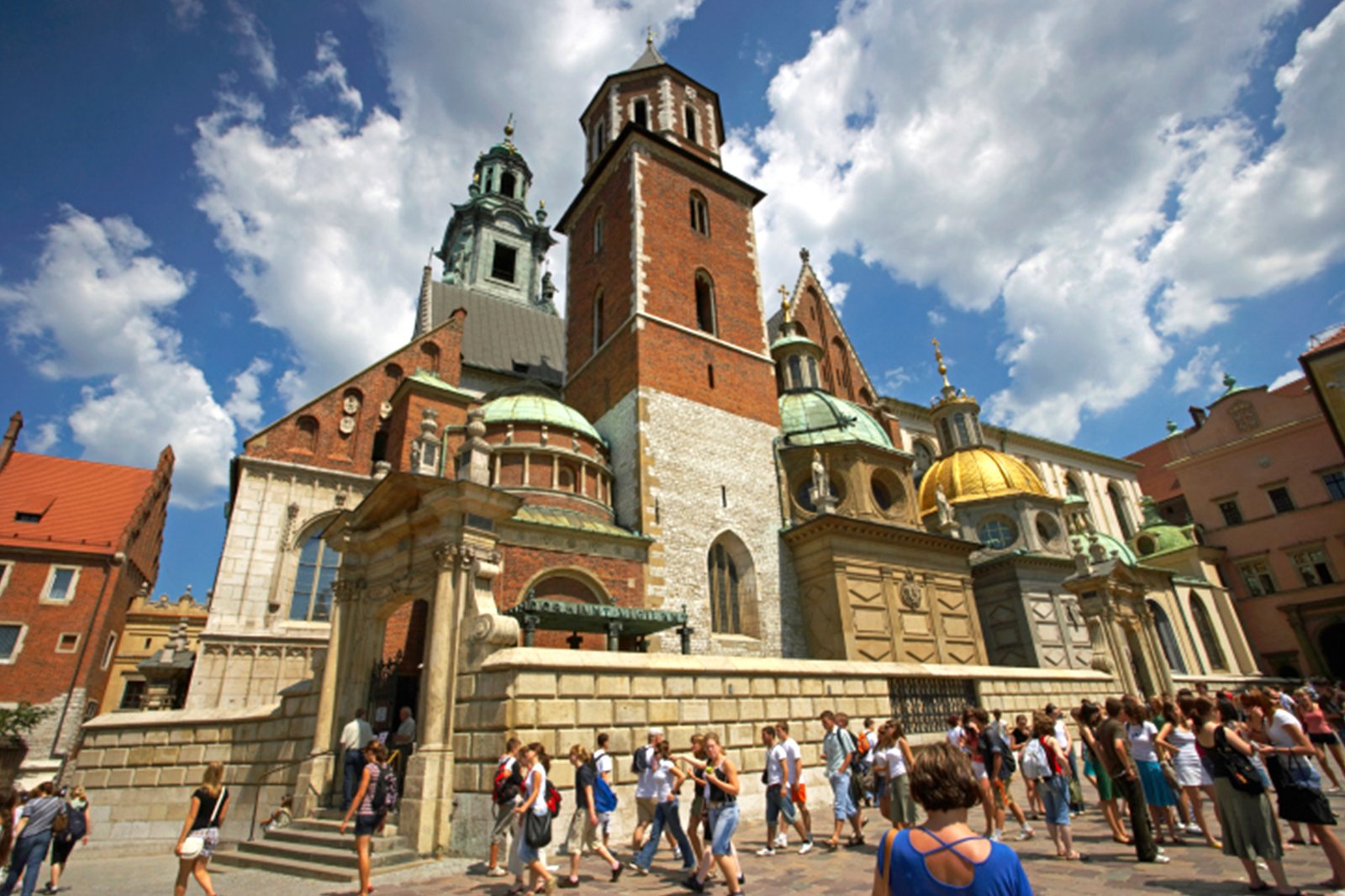 Purchasing a KrakowCard is a good move if you plan to visit the city's main places of interest during a short stay in this beautiful city of southern Poland. Valid for 2 or 3 days, it gives you unlimited use of public transportation, free entry for over 40 museums and attractions, and transportation to and from the airport and the Wieliczka Salt Mine. Prices start from 100 zł for a 1-day card. It can be purchased online.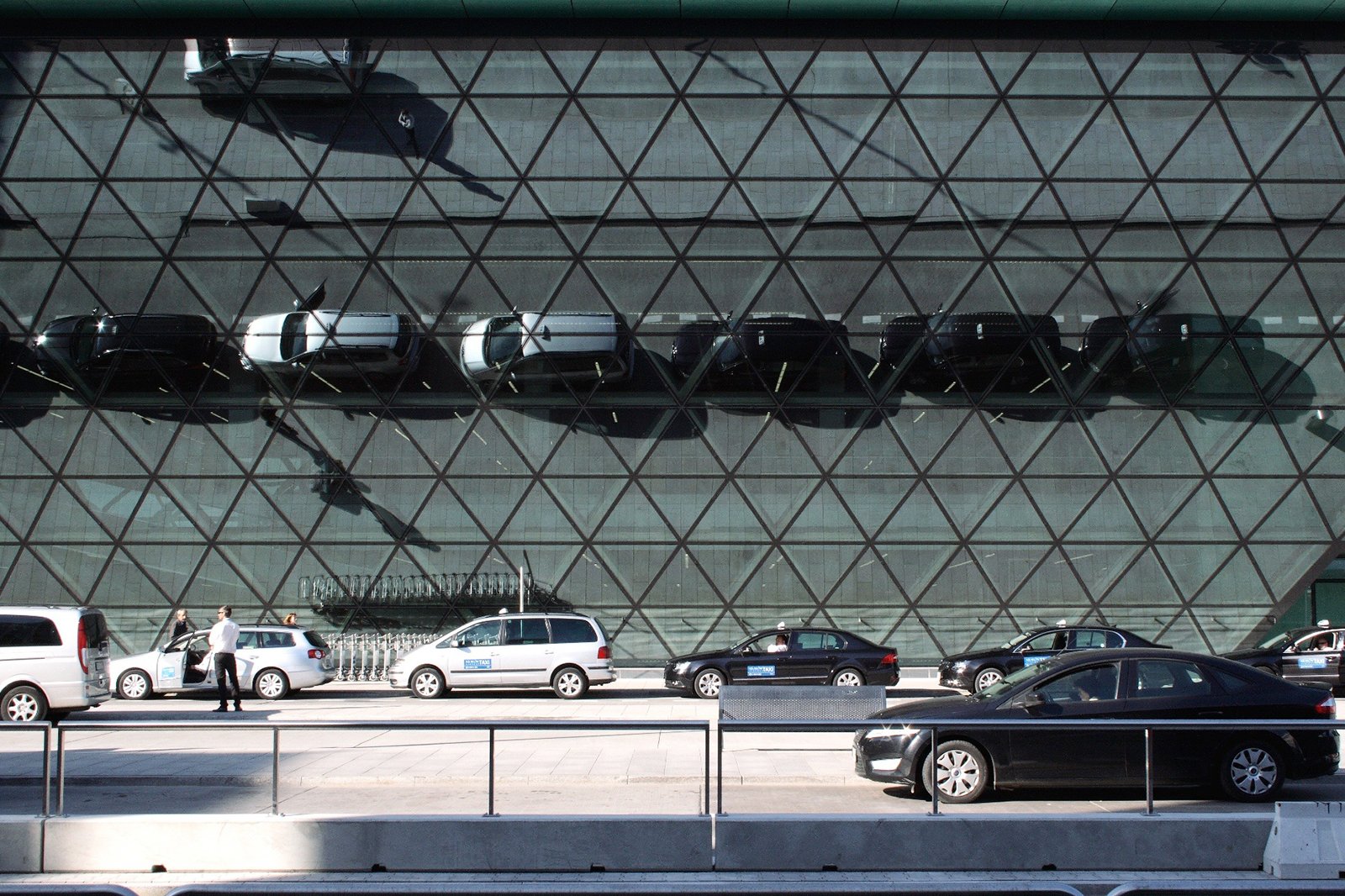 Taxis can be hailed on the street in Krakow. Licenced taxis are marked with a company name, a phone number and a price list stuck to one of their windows. You'll also find cab stands around the city center, generally outside hotels and near the main attractions.
You can directly call popular companies such as Radio Taxi Mega (12 400 00 00), Radio Taxi 919 (12 19 191) or iTaxi Krakow (737 737 737), just to name a few.
Licenced taxi fares are regulated. The flag-drop charge is 7 zł, then it's 2.8 zł per kilometer. Prices are 50% higher at night and on weekends.
Taxis usually accept payment of the fare by credit card, but it's best to check with the driver before you get in.
If you can't speak Polish, have your address written down ready to show the driver.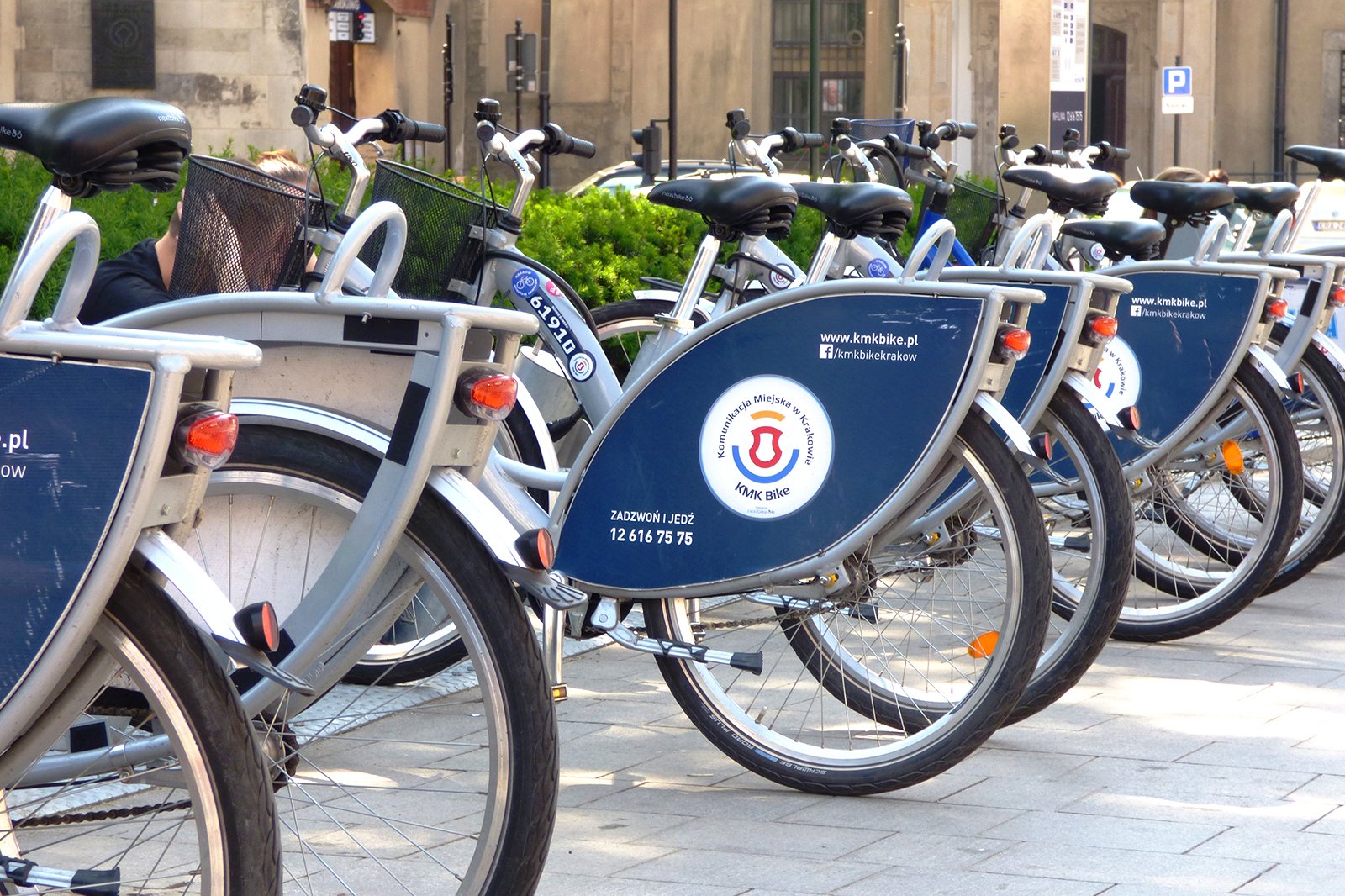 Wavelo and KMK Bike are 2 bike sharing apps which allow you to explore Krakow at a pleasant slow pace. Over 100 bike racks can be found all around the city.
You just need to register and choose a plan through their websites or mobile apps.
Prices start from 0.16 zł per minute.
9
Annual events in Krakow to look out for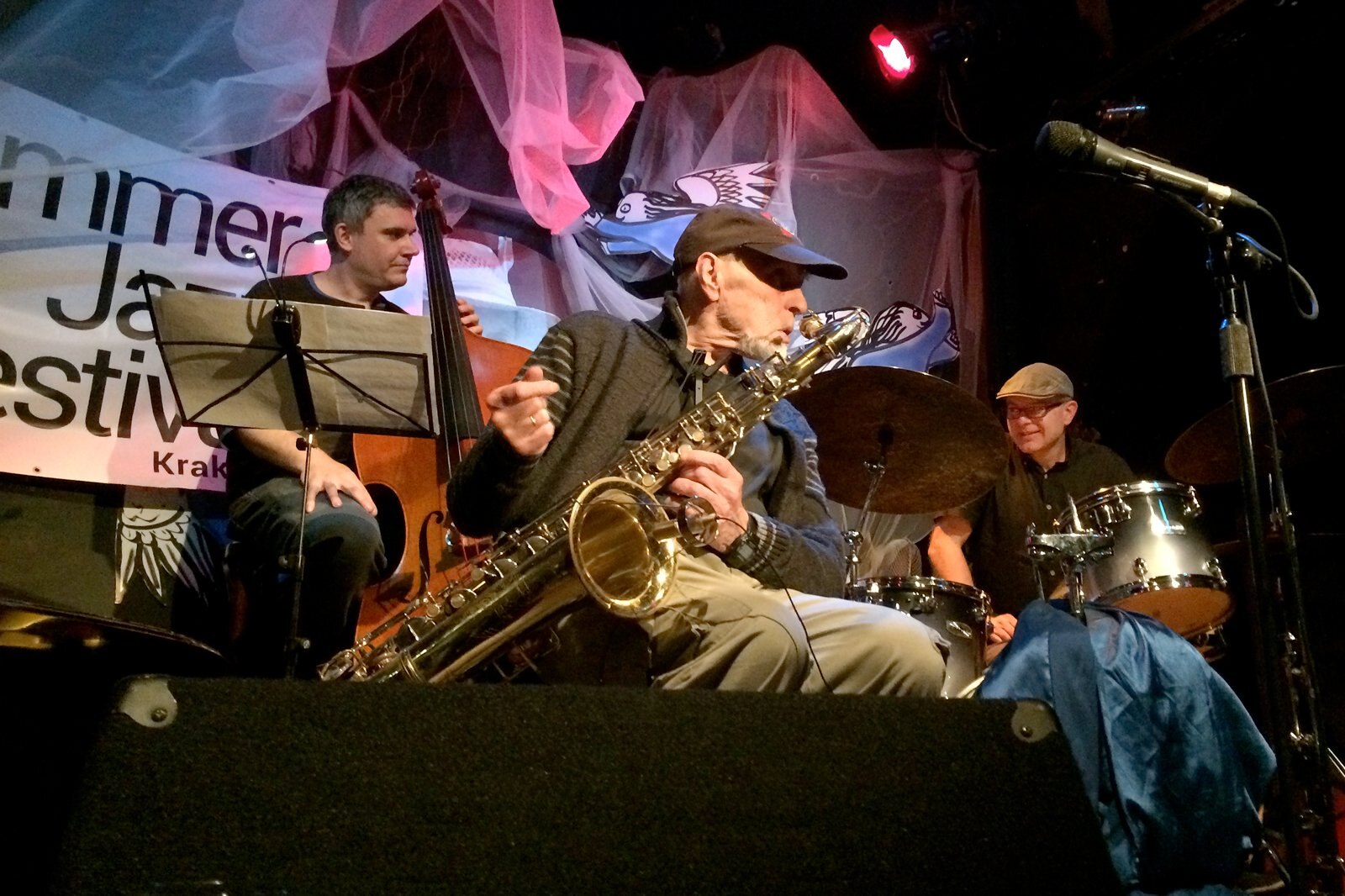 Summer Jazz Festival
What: The Summer Jazz Festival is one of the biggest music events held annually in Krakow. Expect over 200 concerts – many of them free – held outdoors and in various venues across the city.
When: August
Where: Piwnica Pod Baranami club and other venues

Krakow Days
What: Krakow turns into a vast stage for a 1-month celebration through fun cultural and artistic events. From the Great Dragon Parade to the Theatre Night to the Jewish Culture Festival, you can expect 1 event per day in June in Krakow.
When: June
Where: Throughout the city

Dachshund Parade
What: Pet lovers will be pleased to attend the annual Dachshund Parade in Krakow. Wiener dogs – 'Sausage dogs' – wearing colorful costumes parade with their owners in the streets of Krakow Old Town. The most beautiful dogs and costumes are rewarded at the end of the walk.
When: September
Where: Krakow Old Town
photo by Franciszek Vetulani (CC BY-SA 4.0) modified
Back to top