Binondo is the Chinatown area of Manila. The name comes from the Tagalog word binondoc, which means 'mountainous' due to its hilly landscape. Founded by Spanish Governor Luis Perez Dasmarinas in 1594, it was originally meant for Chinese immigrants who converted to Catholicism, making it the world's oldest Chinatown district.
At that time, Binondo is popular among newcomers to Manila, which is why the district is now home to a multicultural community that consists of Sangleys (people with pure Chinese ancestry), Spaniards, Americans and Japanese. The historic churches and temples are Binondo's star attractions, along with its extensive shopping opportunities and Chinese restaurants.
Binondo - one of the highlights of 16 Best Things to Do in Manila (Read all about Manila here)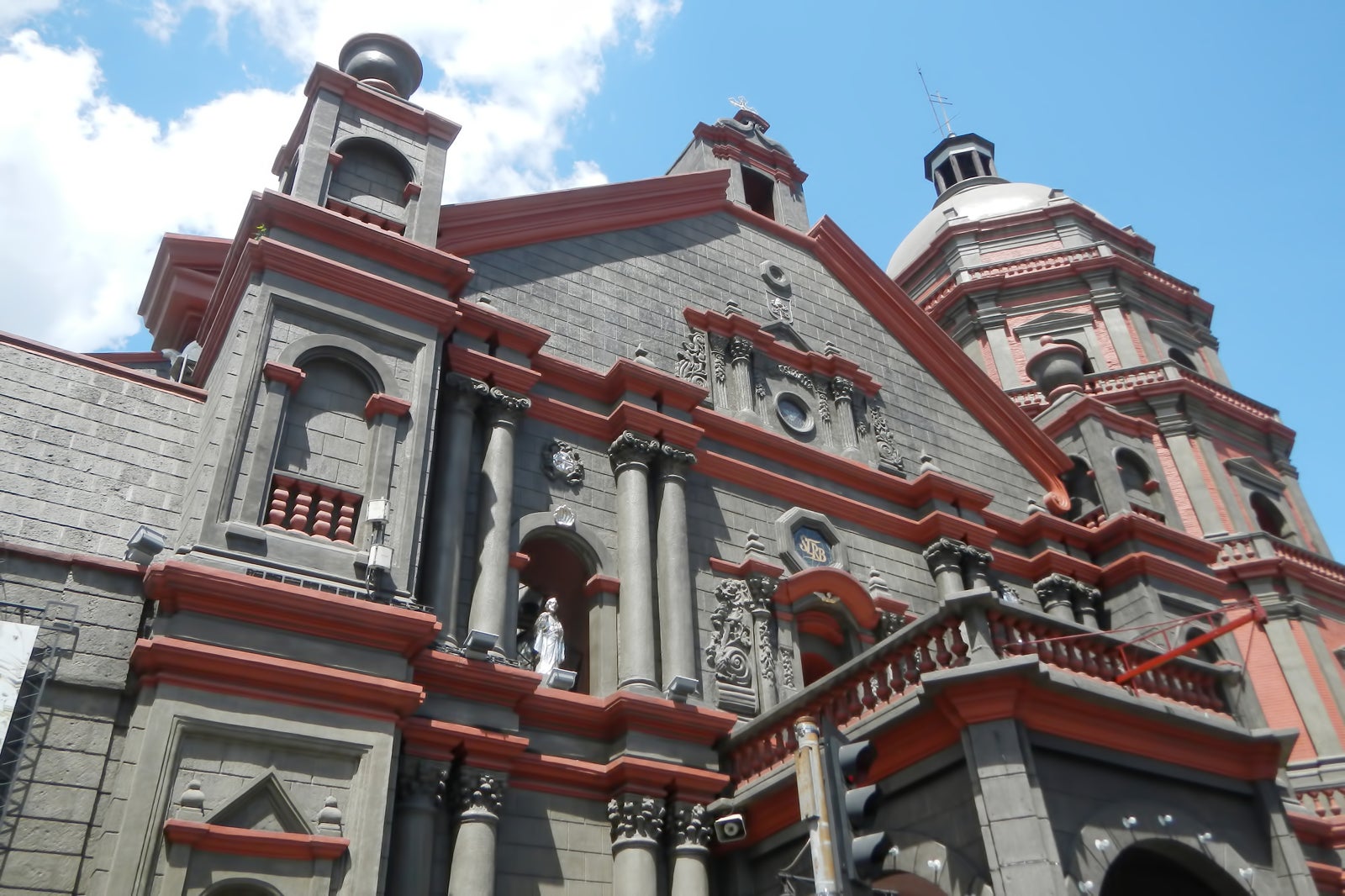 A must-visit in Chinatown is Binondo Church, an ancient Catholic place of worship. This church is also known as Quiapo Church or the Minor Basilica of St. Lorenzo Ruiz, dedicated to the first Filipino saint.
However, Christianity is not the only religion represented here. There are 2 famous Buddhist temples, namely the Seng Guan Temple and the Kuang Kong Temple. Seng Guan Temple is usually packed with people burning incense and offering fruits and food, but Kuang Kong Temple is the most popular as people go there to have a little glimpse of their fortune or to obtain simple answers to their questions.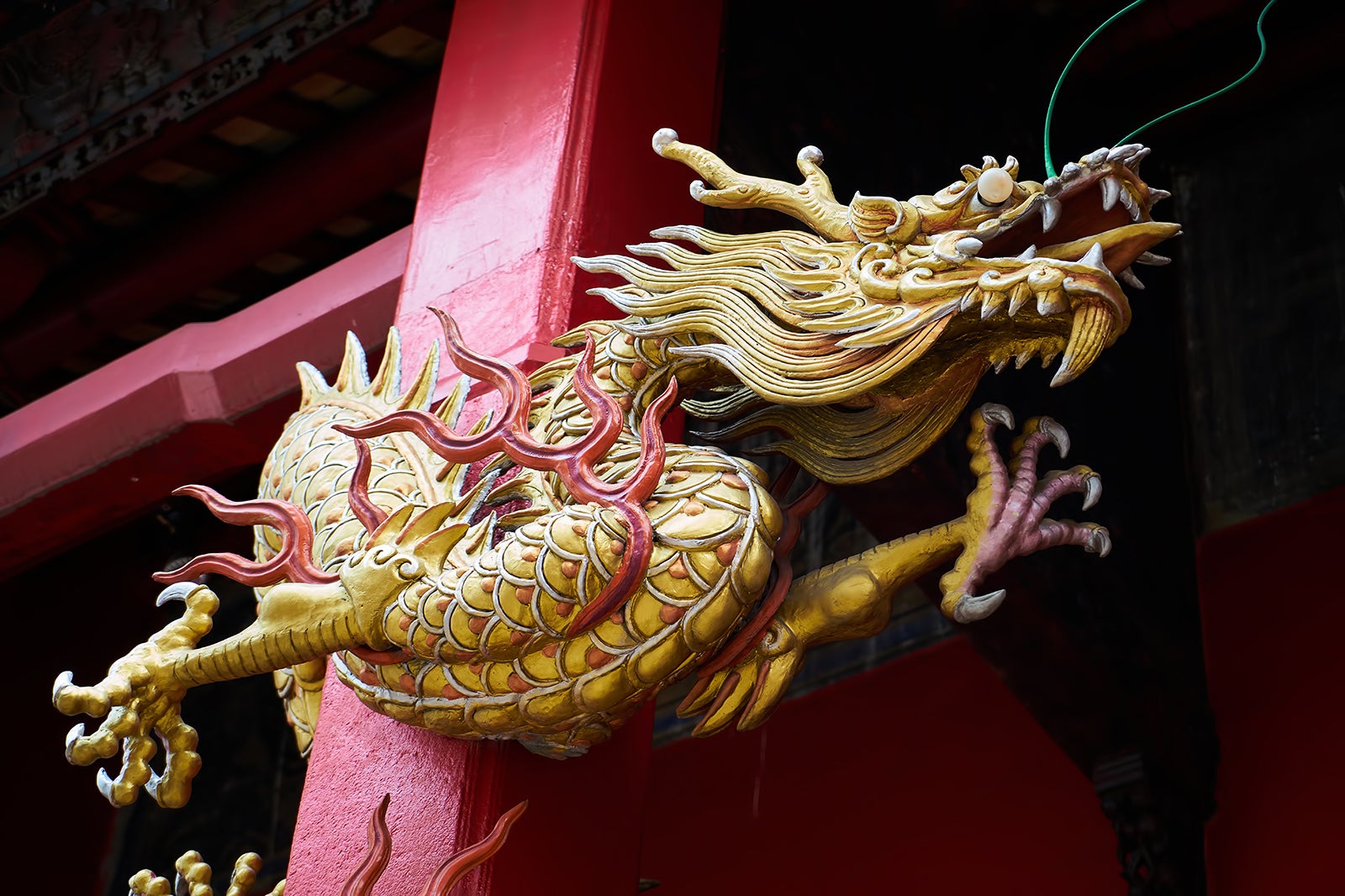 The ritual is easy: quietly formulate questions that can only be answered 'yes' or 'no', take 2 moon-shaped wooden discs, and drop them on the floor. If the 2 halves face each other, wishes and requests can be granted. If they face away from each other, it's a 'no', but you can pray again and repeat the ritual.
Hiring a calesa (horse-drawn carriage) is one of the best ways to explore the beauty and charm of Binondo. Be sure to get the driver to pass under the Filipino-Chinese Friendship Arch by the William A. Jones Memorial Bridge. This complex and colorful structure solidifies a special relationship and serves a bold reminder of the history between the 2 communities.
Binondo is a center of commerce, finance and trade for all types of businesses in Manila. The Manila Chinatown experience is not complete without visiting Escolta Street. The street is the shopping hotspot of Manila, where many luxurious brands were once showcased in the old art-style buildings. It remains famous for gold and jewelry stores, as does Ongpin Street.
The Divisoria shopping mall on Commercio Street is a landmark in the area and is a hub where suppliers, consumers and bargain hunters get to exchange goods.
Escolta and Ongpin streets are also stars of the local dining scene, both of which are especially popular for Chinese cuisine. Visit these spots if you want an adventure into exotic and hard-to-find dishes like freshwater turtles, Peking duck, and century eggs.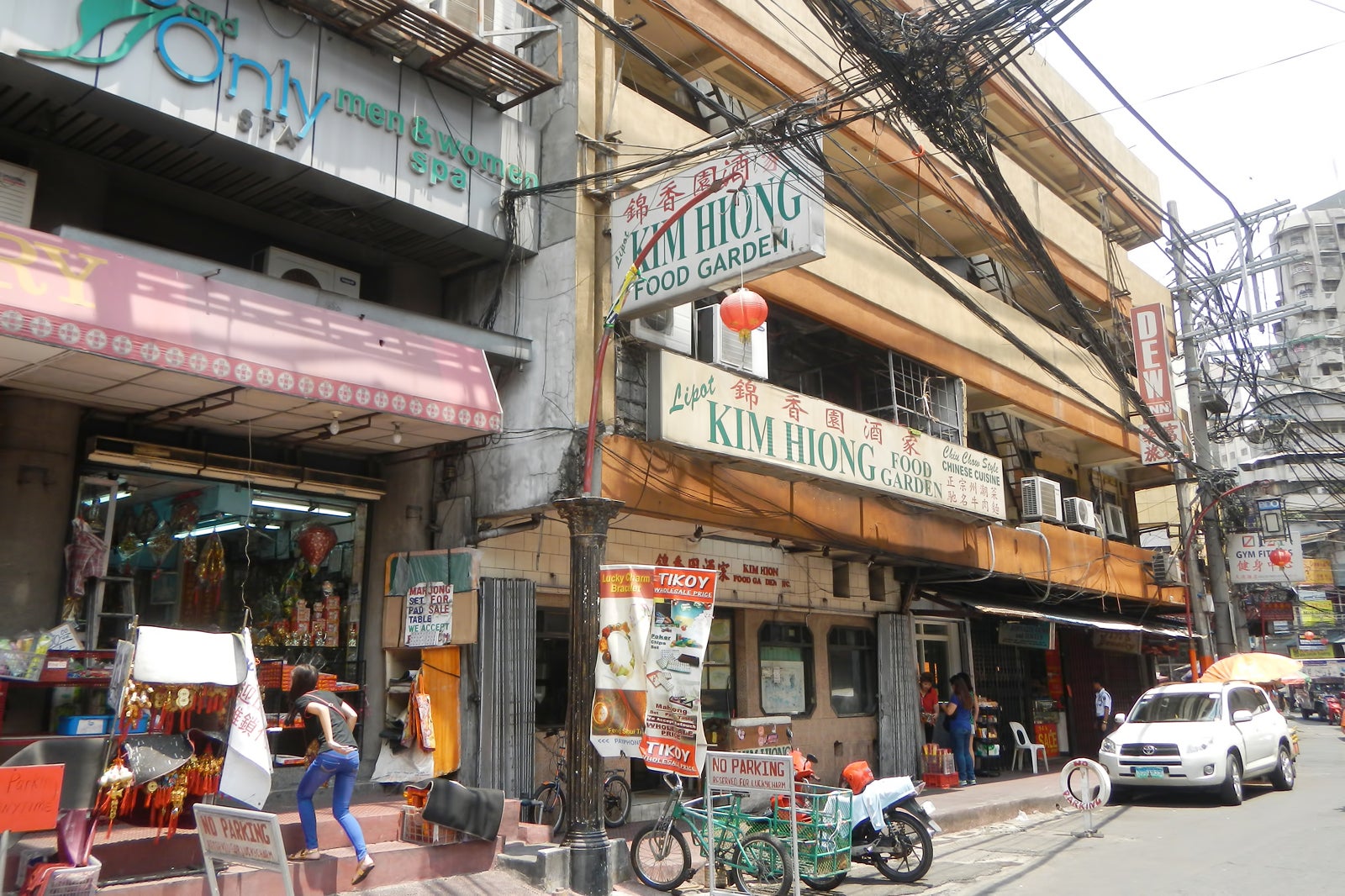 Binondo
Location: Binondo, Manila, 1006 Metro Manila, Philippines
Back to top