14 Best Things to Do in Palawan
What is Palawan Most Famous For?
Our list of the best things to do in Palawan comprises just a few of the must-visit places at hand in the largest province of the Philippines. Covering an area of 14,650 sq km and over 1,700 islands, Palawan Province marks the western border of the country. This huge territory features so many stunning areas that it's a tough task to pick out a manageable amount from the huge choice of stunning attractions on offer.
Palawan has only recently become a popular spot for international tourists, thanks mainly to the scuba divers who were the first visitors from abroad to explore this area. Nowadays, names such as El Nido, Coron, and Puerto Princesa have started to be well-known among travelers, and many of the popular attractions in Palawan belong to these 3 prime destinations in the province.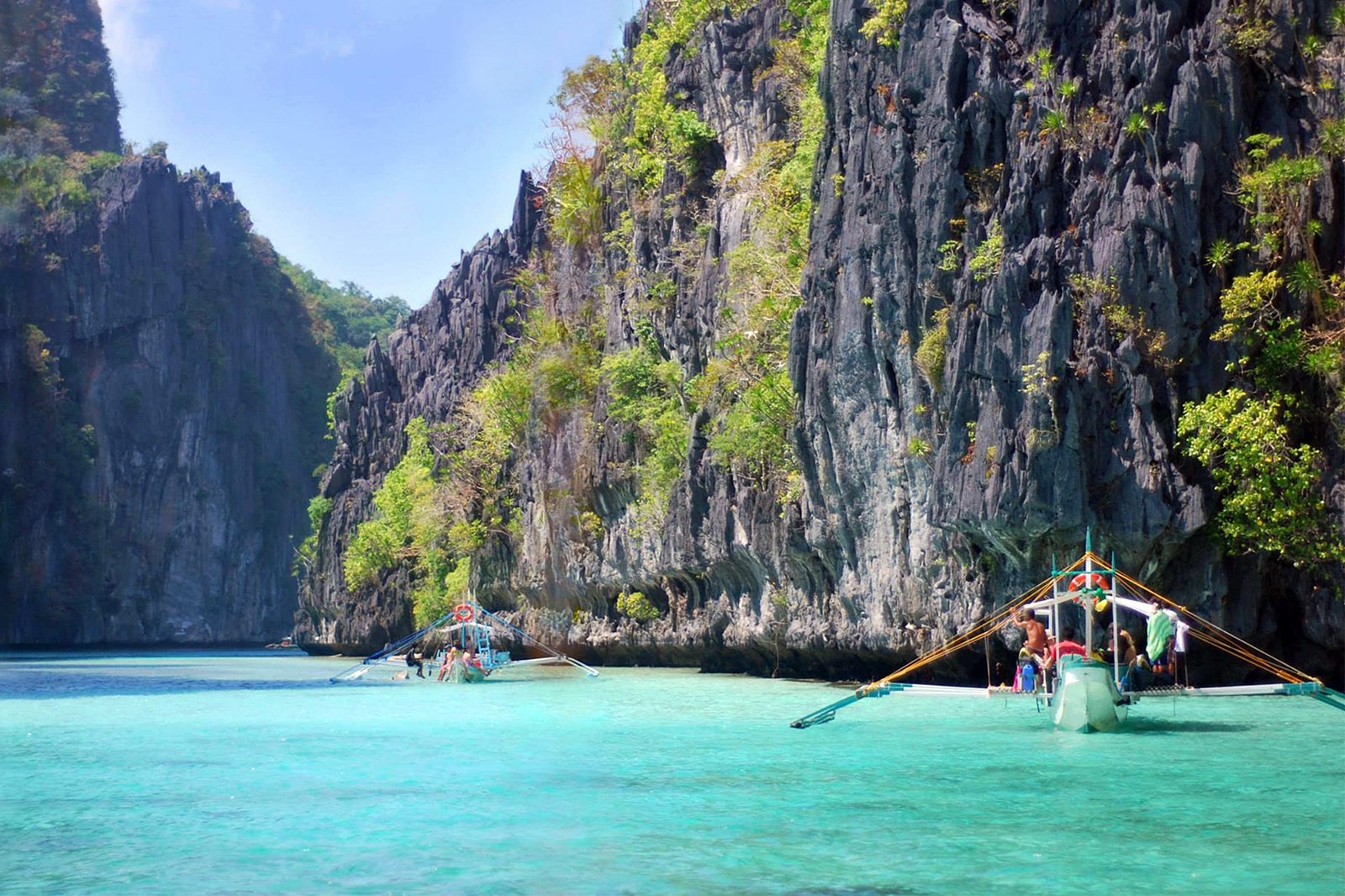 El Nido Marine Reserve Park
El Nido Marine Reserve Park is popular for its limestone cliffs, 50 beaches, 3 major marine habitats, 5 types of forest, and an abundant fauna and flora including over 20 endemic species.
A municipality located toward the north-eastern tip of Palawan Island, this iconic reserve is some 240 km from Puerto Princesa, the capital city of the province. El Nido Marine Reserve Park is named after the fact sea turtles regularly come to nest on the protected beaches of this area – el nido being Spanish for 'the nest'.
Location: El Nido Marine Reserve Park, Philippines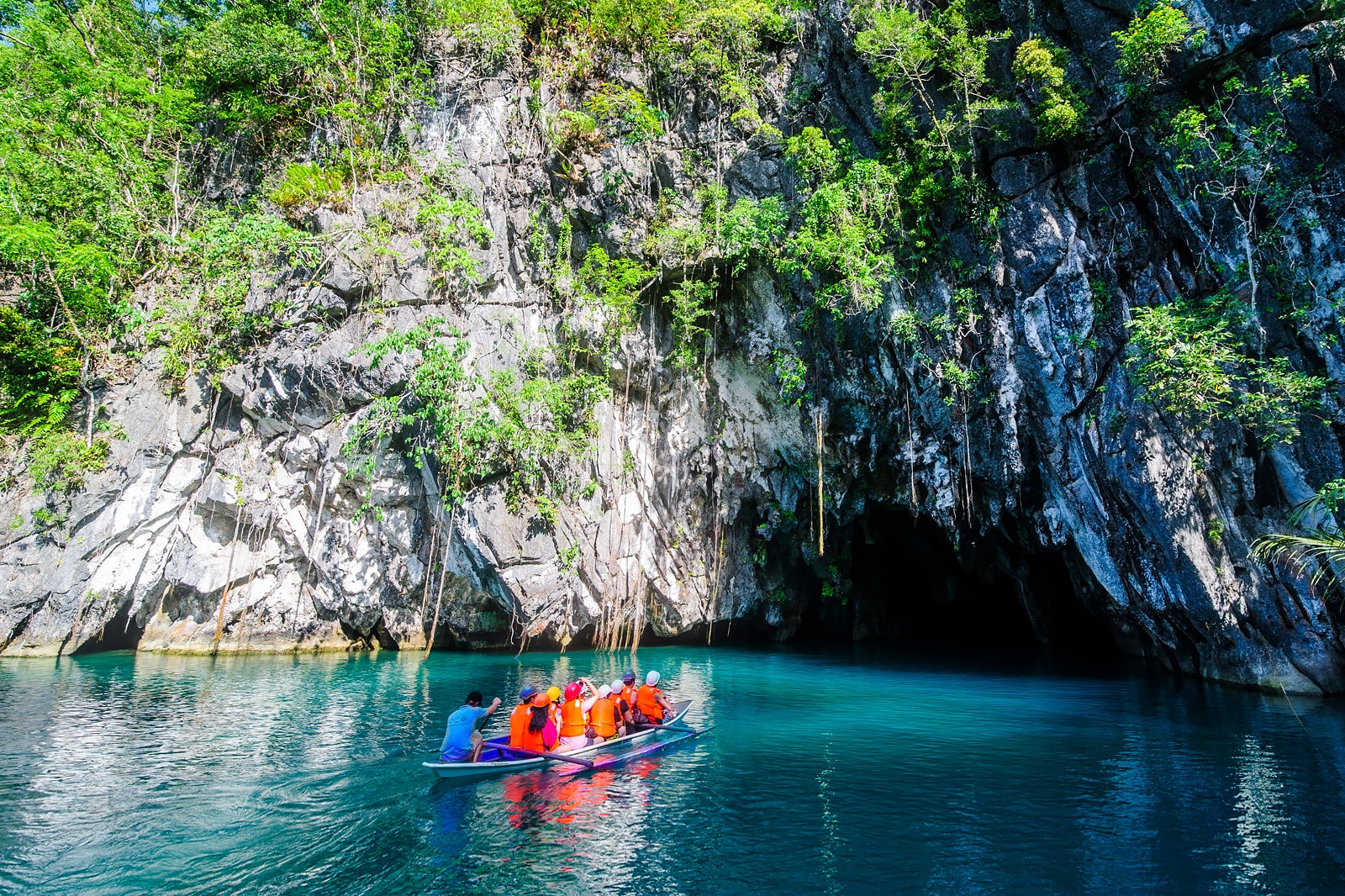 Puerto Princesa Subterranean River
Puerto Princesa Subterranean River National Park is a protected area located 80 km north of Palawan's capital city. It's one of the world's most complex cave systems, covering 220 sq km and featuring 8 km of underground rivers. The site has a full mountain-to-sea ecosystem which contains bountiful fauna and flora.
A UNESCO World Heritage Site since 1999, the Puerto Princesa Subterranean River National Park has a limestone karst landscape and features some of the largest cave rooms in the world. Tours to this unique site are readily available from Puerto Princesa.
Location: Puerto Princesa, Palawan, Philippines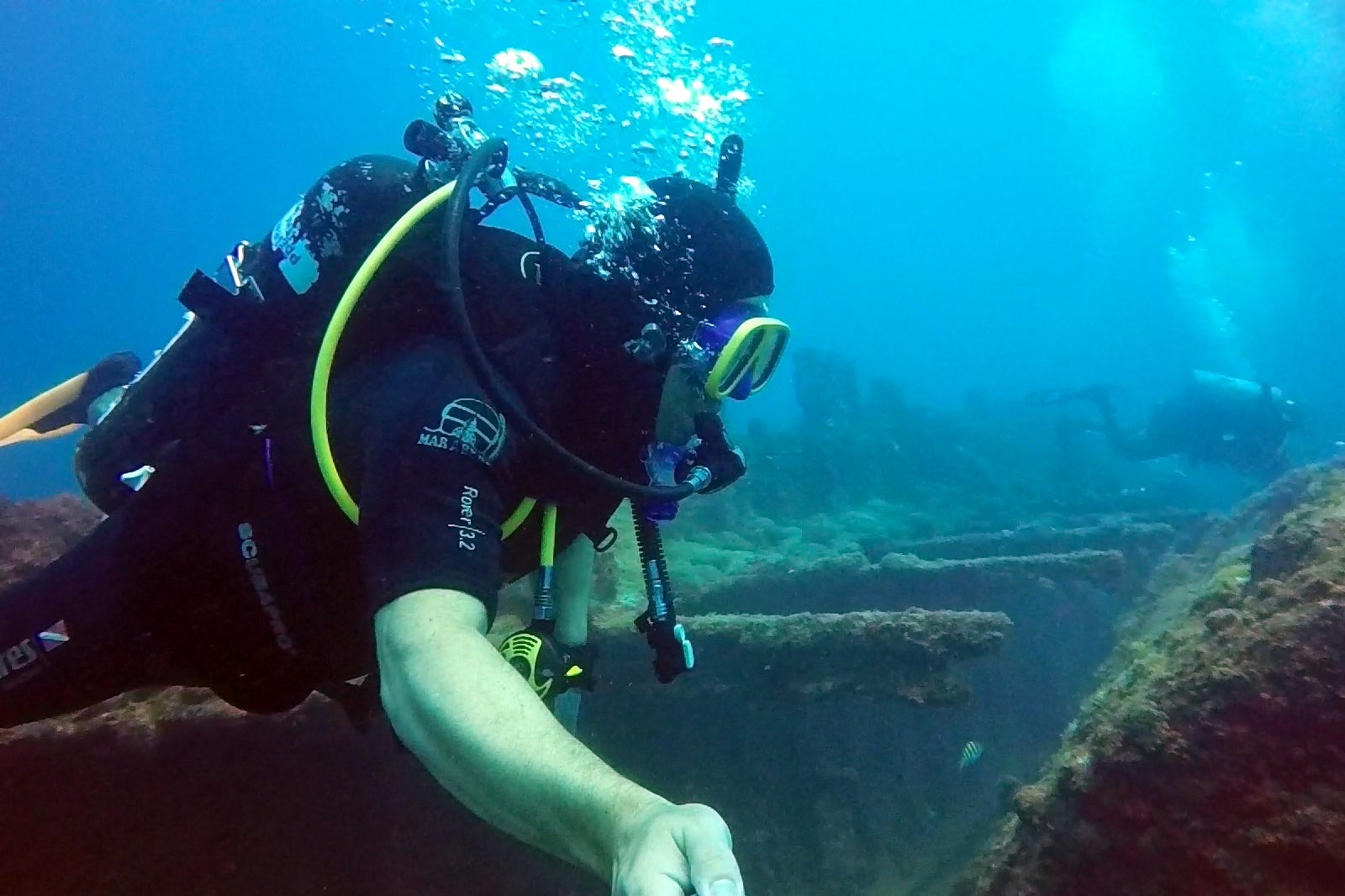 The Shipwrecks of Coron Bay
The shipwrecks of Coron Bay are among the most visited dive sites in the Philippines. There are 12 war wrecks at the bottom of the ocean – the result of an attack on the Imperial Japanese Navy by US Navy aircraft during the Second World War.
Encrusted with coral and home to abundant marine life, diving these wrecks is a thrilling activity that requires special certifications. The many dive centres at hand in Coron Town, and on the islands situated in the bay, offer a great range of day trips and courses for you to discover these fabulous remains.
Location: Coron, Palawan, Philippines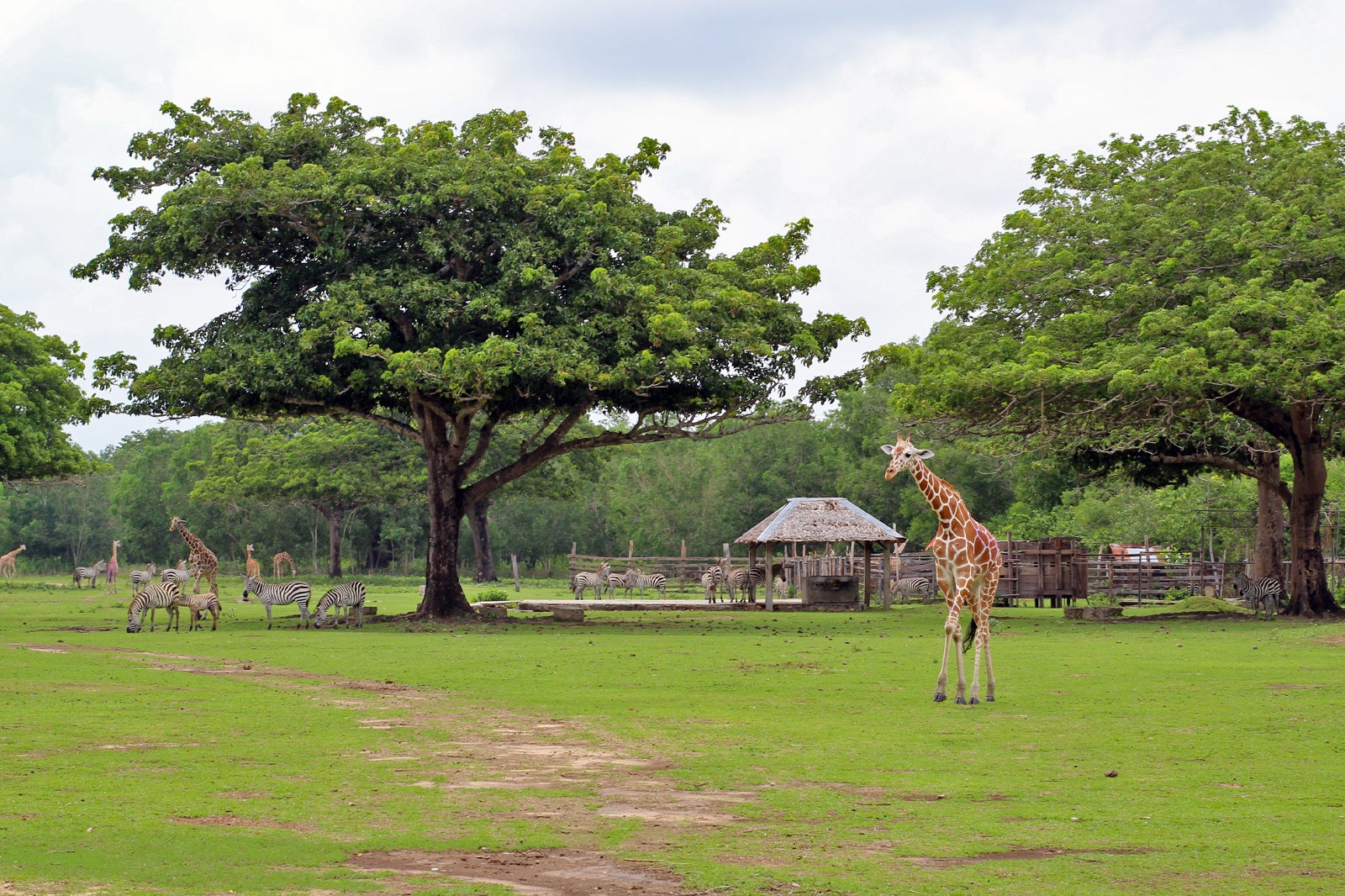 Calauit Safari Park is a wildlife sanctuary that covers 37 sq km of Calauit Island, just north of Busuanga Island and Coron. Visiting the island, you have the chance of seeing the park's waterbucks, deer, crocodiles, monkeys, zebras and other wildlife.
Despite being on the opposite side of the Indian Ocean from their country of origin, these animals can live in some comfort, thanks to the region's climate being similar to Kenya's. Day and overnight trips at Calauit Safari Park are available from Coron Town.
Location: Busuanga, Palawan, Philippines
photo by Jordan Balintac (CC BY-SA 4.0) modified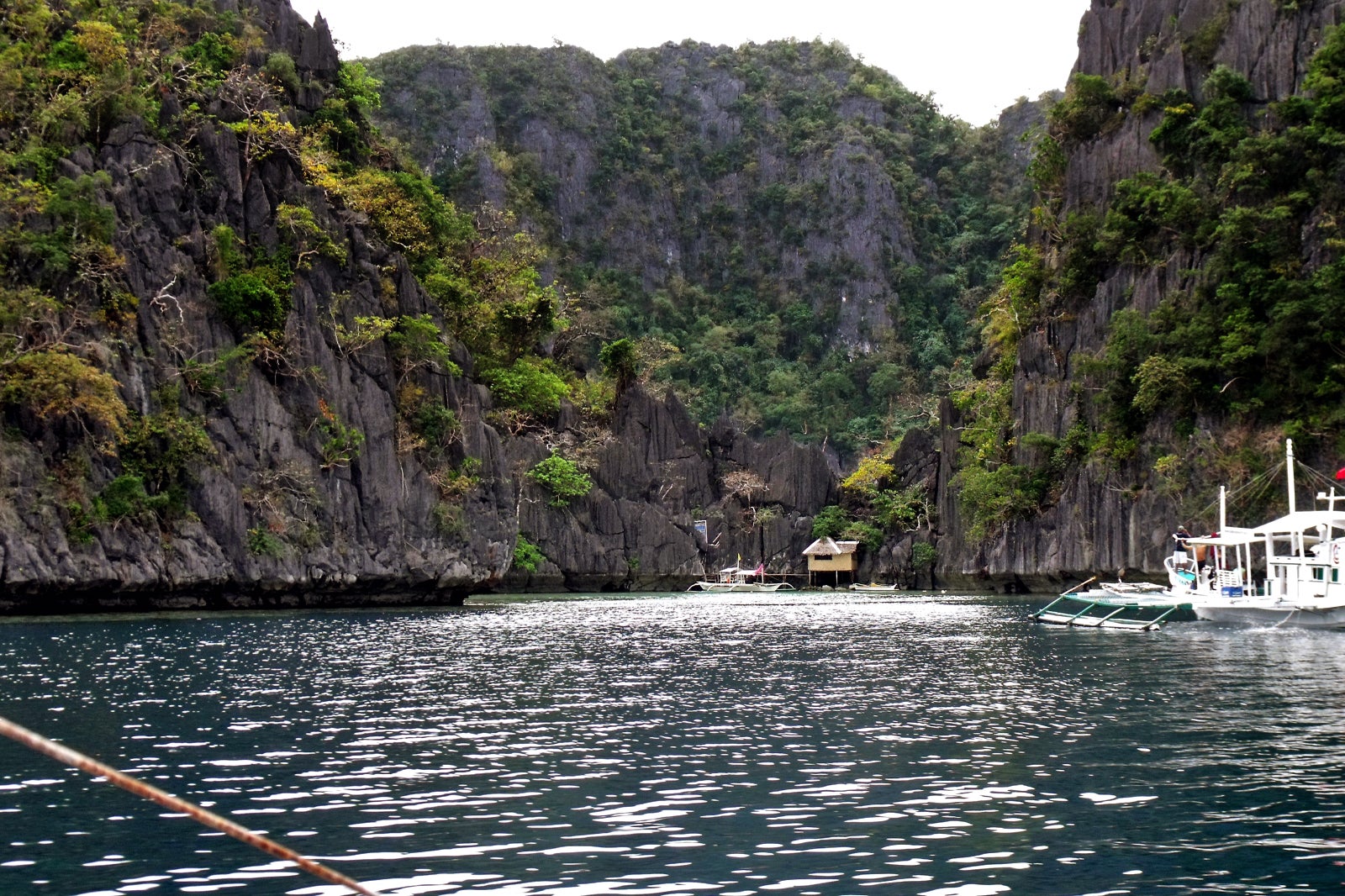 Barracuda Lake is a spectacular site with emerald-green brackish waters surrounded by an impressive limestone karst formation. Located on the northwest coast of Coron Island, it offers not only a splendid place to visit, but also one of the most original dive sites in the region.
Like many exceptional places, getting there requires some efforts: a 30-minute steep walk is necessary to reach the lake. If you take the strenuous effort needed to carry your diving equipment (including a tank) to get there, you'll surely enjoy it.
Location: Barracuda Lake, Coron, Palawan, Philippines
photo by André Héroux (CC BY 3.0) modified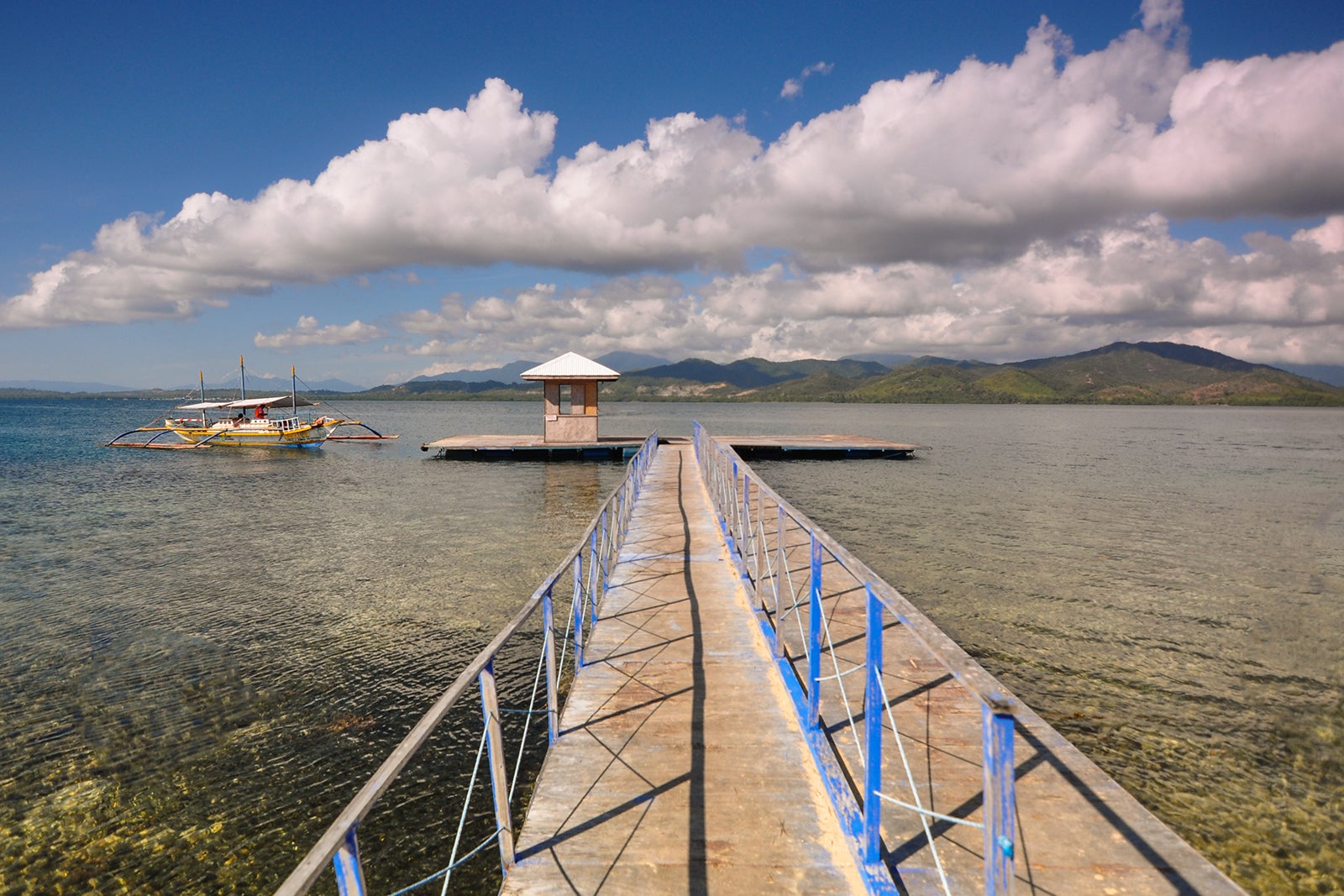 Honda Bay (Deep Bay, in Spanish) is a superb body of water dotted with small islands, located just northeast of Puerto Princesa on the eastern shore of Palawan Island. The bay is an important fishing area, yet has seen its recreational aspect developed according to the ever-growing number of visitors who come to Palawan.
Boats can be rented for the day or you can join a scheduled tour to hop from one island to the other, and enjoy excellent snorkeling.
Location: Honda Bay, Puerto Princesa, Philippines
photo by mendhak (CC BY-SA 2.0) modified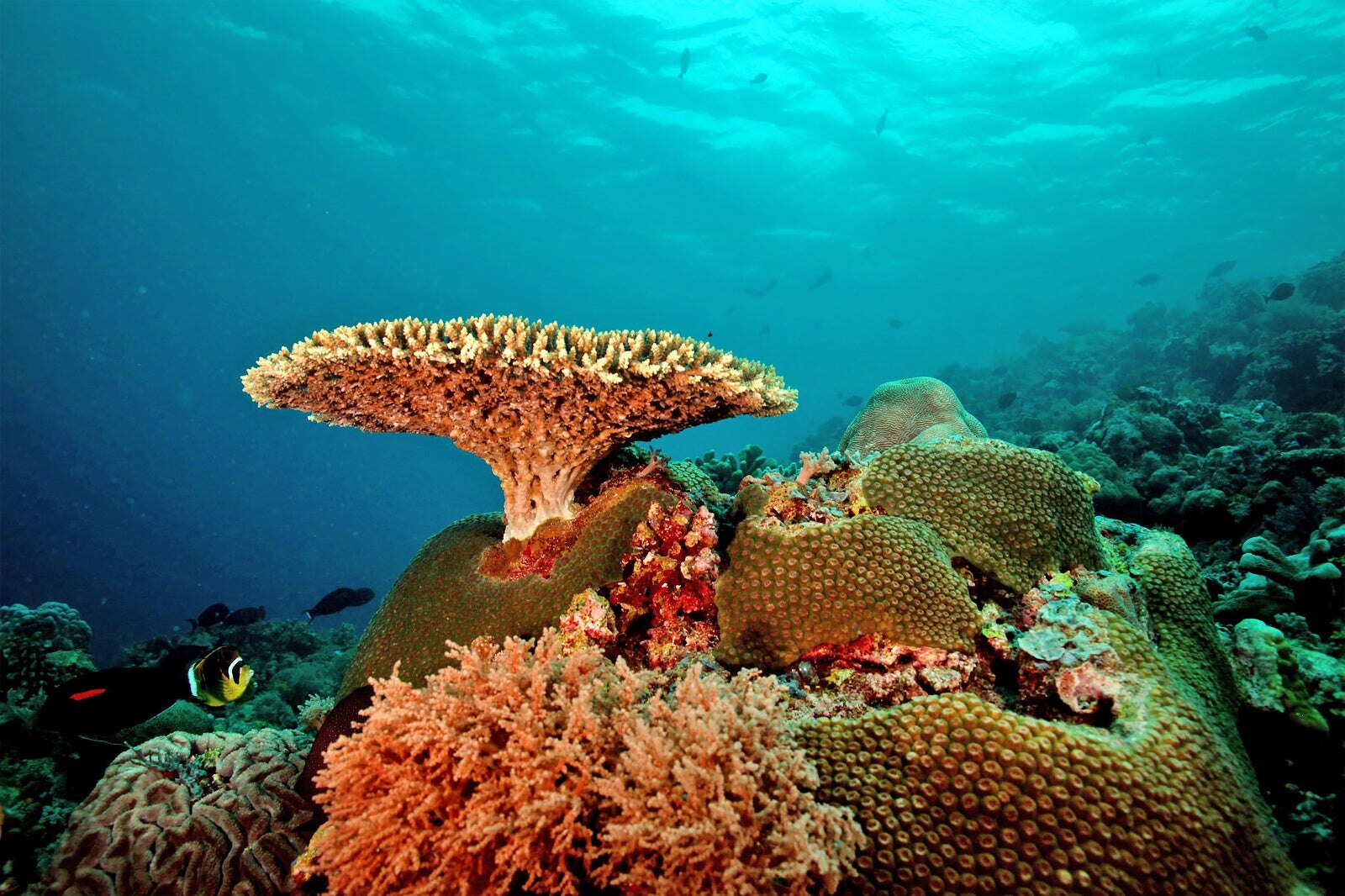 Tubbataha Reef National Park
Tubbataha Reef National Park is a marine and bird sanctuary that covers a 97-sq-km area that includes 2 large atolls and the Jessie Beazley Reef. Located in the middle of the Sulu Sea, some 150 km southeast of Puerto Princesa, Tubbataha Reef is considered one of the best dive sites in the world.
You'll find here no less than 360 coral species, hundreds of fish, sharks, dolphins and whale species, as well as many sea turtles that use this area as a nesting ground. Due to its isolated location, Tubbataha Reef National Park can only be visited on live-aboard boats.
Location: Tabbataha Reefs, Cagayancillo, Philippines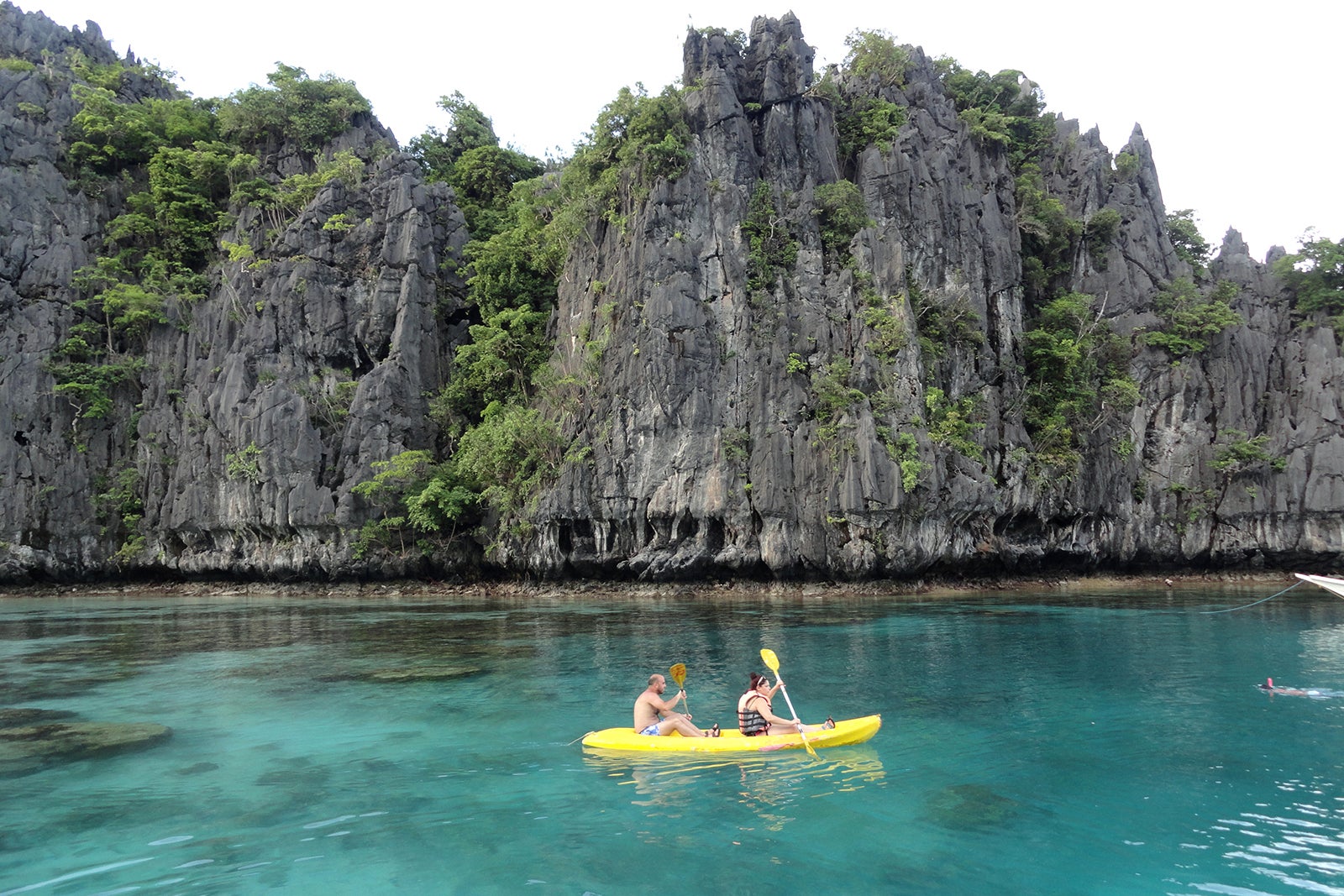 El Nido's Small and Big Lagoons
El Nido's Small and Big Lagoons are both located next to each other on the northern coast of Miniloc Island. El Nido is famous for its limestone karst formations jutting from vivid turquoise waters, and these lagoons offer some of the best viewpoints in the Philippines.
Sea kayaking and snorkeling are the main activities at hand here. These 2 lagoons are part of the most popular island-hopping day trips, and it roughly takes 20 minutes to get there from El Nido main town.
Location: El Nido, Palawan, Philippines
photo by Fabio Achilli (CC BY 2.0) modified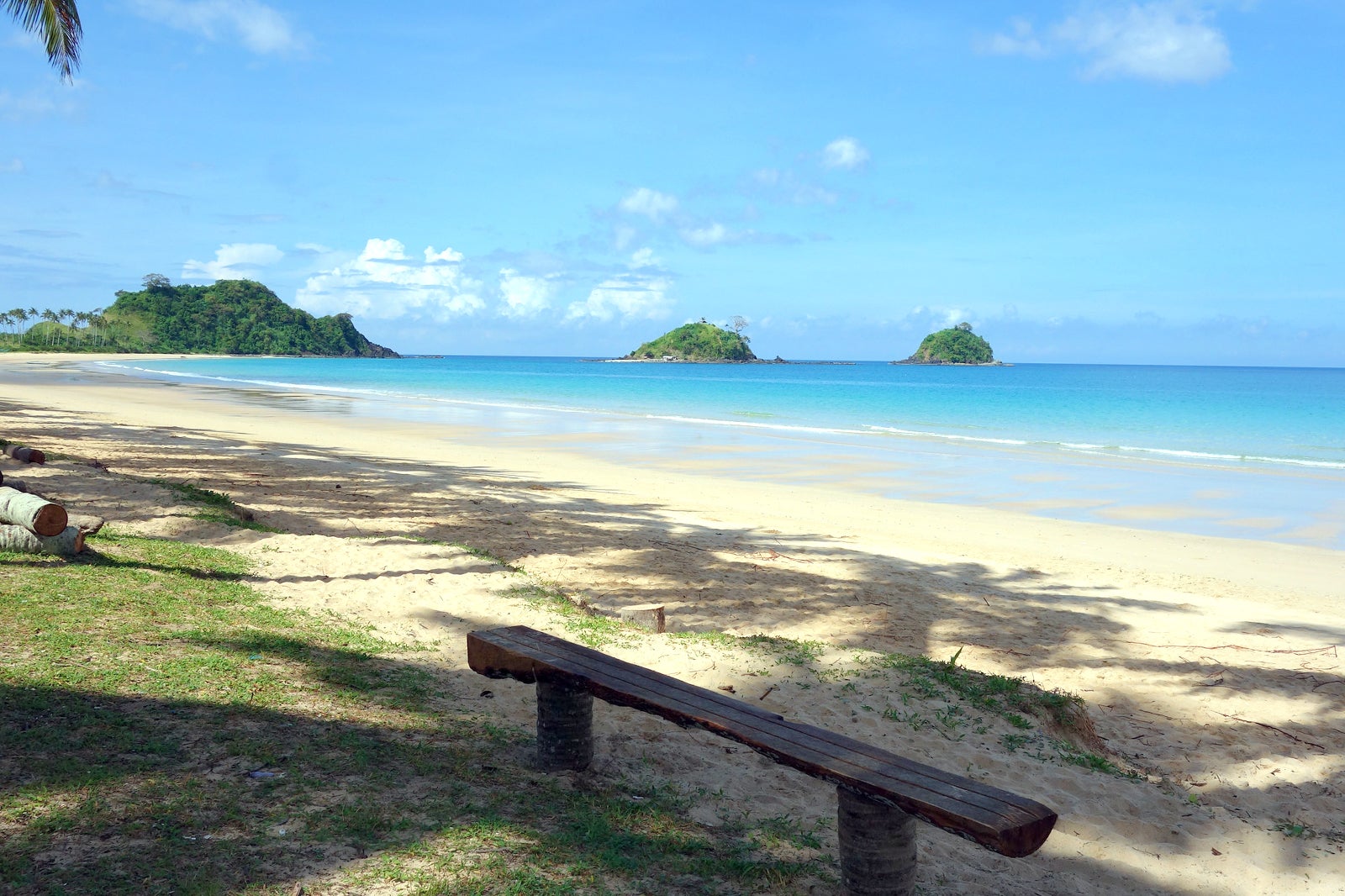 Nacpan and Calitang (Twin Beaches) are located toward the northern end of El Nido Bay, some 15 km north by sea from El Nido's main town. Often included as part of day trips, you can also get there by tricycle or by renting a scooter. Note that there's only a dirt road and can be pretty muddy after rainy days, so drive with extreme care.
Nacpan is about 3 km long while Calitang spans around 500 meters. The Twin Beaches join each other on a tiny cape forming a viewpoint, from which you can see both beaches and the Bolog Islands, 2 tiny rocks jutting out from the sea a short distance from the cape.
Location: El Nido, Palawan, Philippines
photo by Allan Ascaño (CC BY 2.0) modified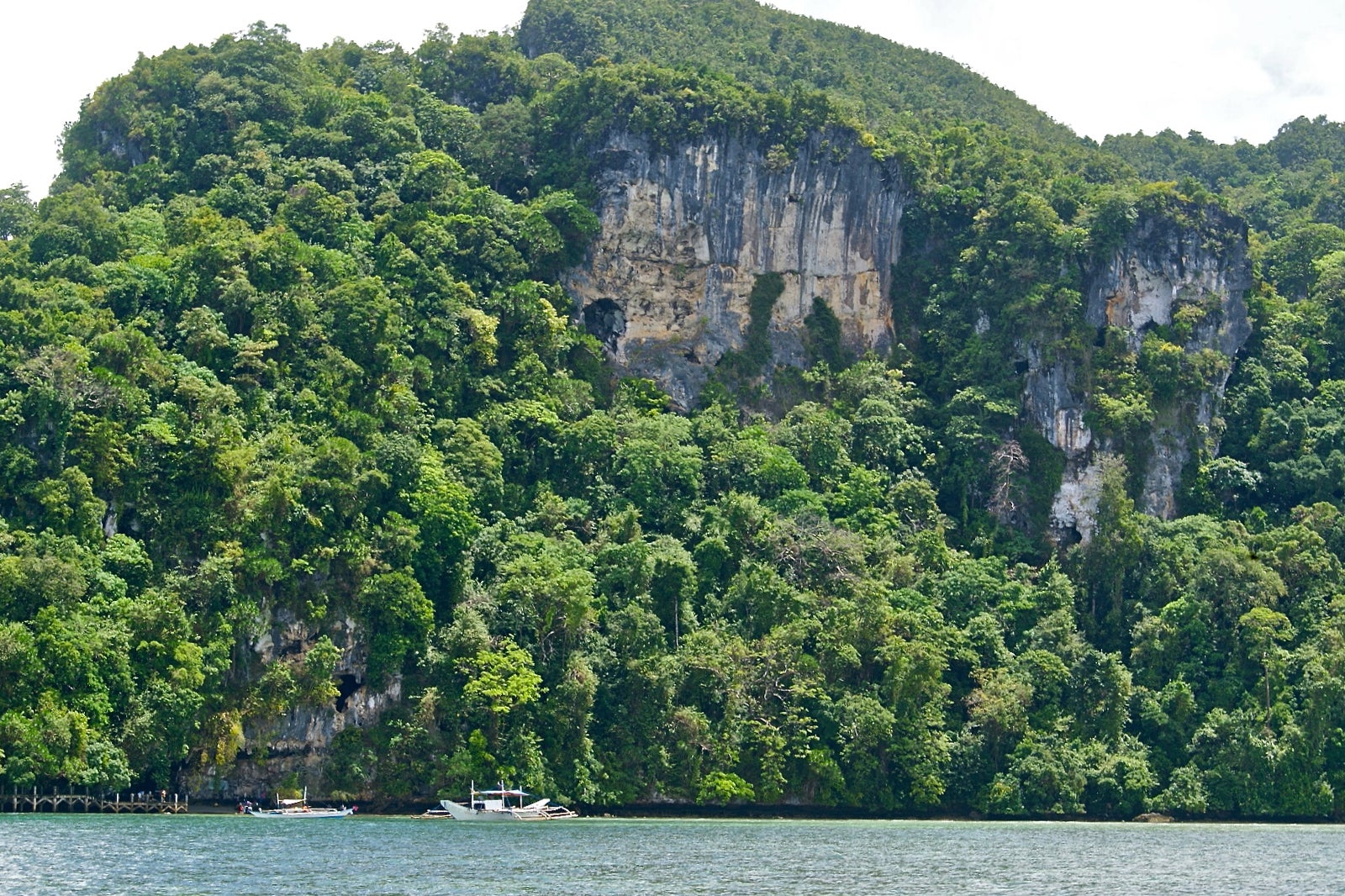 Tabon Caves are a group of over 200 caves. Only 29 of these caves have been explored, and several of them are open to the public. Called "Philippines' Cradle of Civilization", the sites are the place where the oldest human bones – dating back 22,000 years - were found in the country.
Declared a National Cultural Treasure in 2011, the caves can be visited on scenic tours from Quezon, the closest municipality. The caves are located at the tip of a cape named Lipuun Point, between Nakoda and Malanut Bays in the southern part of Palawan Island,
Location: Quezon, Palawan, Philippines
photo by Alexcooper1 (CC BY-SA 3.0) modified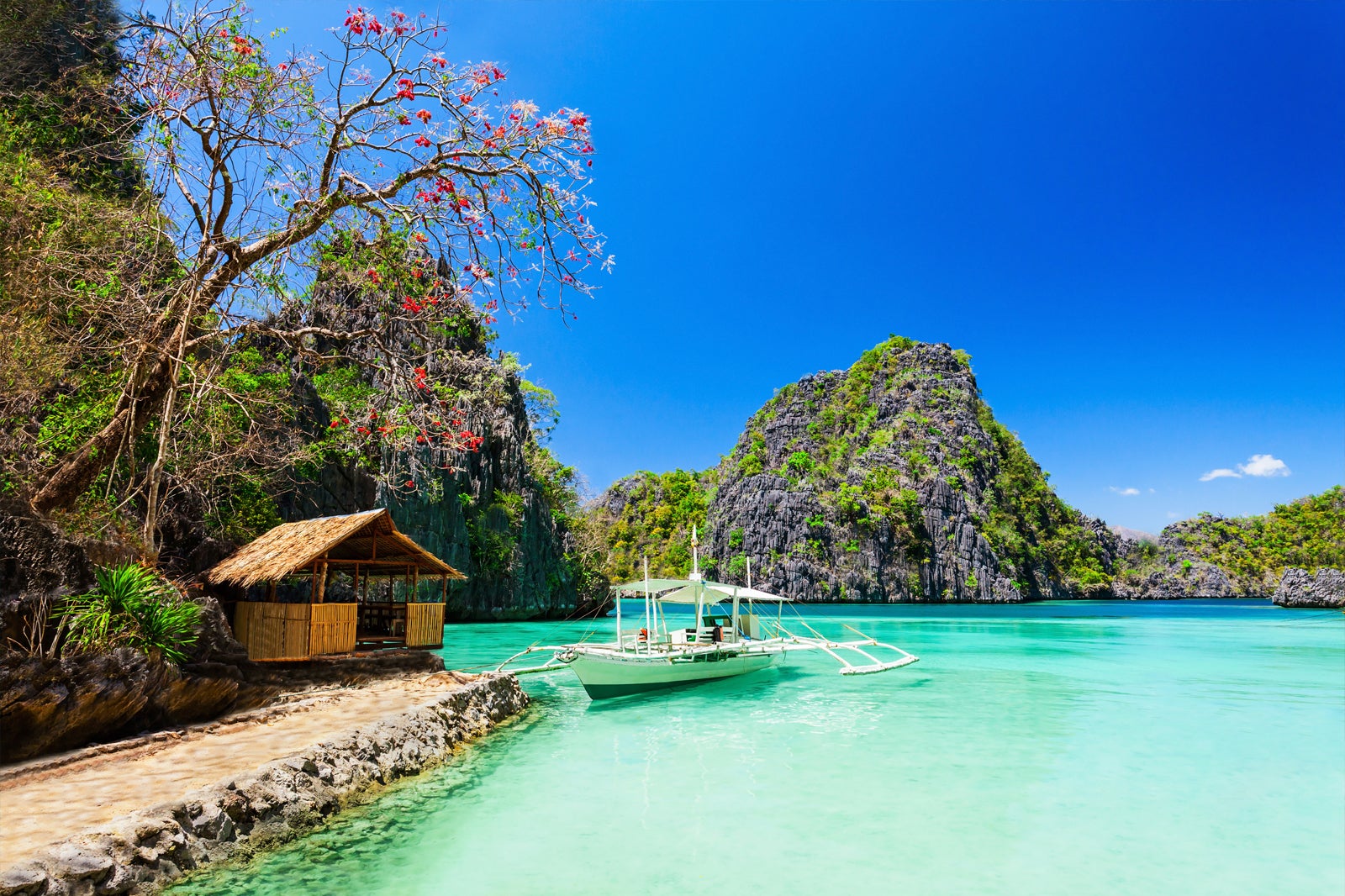 Coron boasts superb beaches, preserved nature, and stunning underwater scenery. Interesting historical artifacts – the sunken World War II vessels of a Japanese supply convoy – have propelled Coron to rank among the most sought-after diving destinations in the world. The area comprises the eastern half of Busuanga Island, Coron Island, and about 50 other smaller islands, all of them part of the Calamian Archipelago.
Location: Coron, Philippines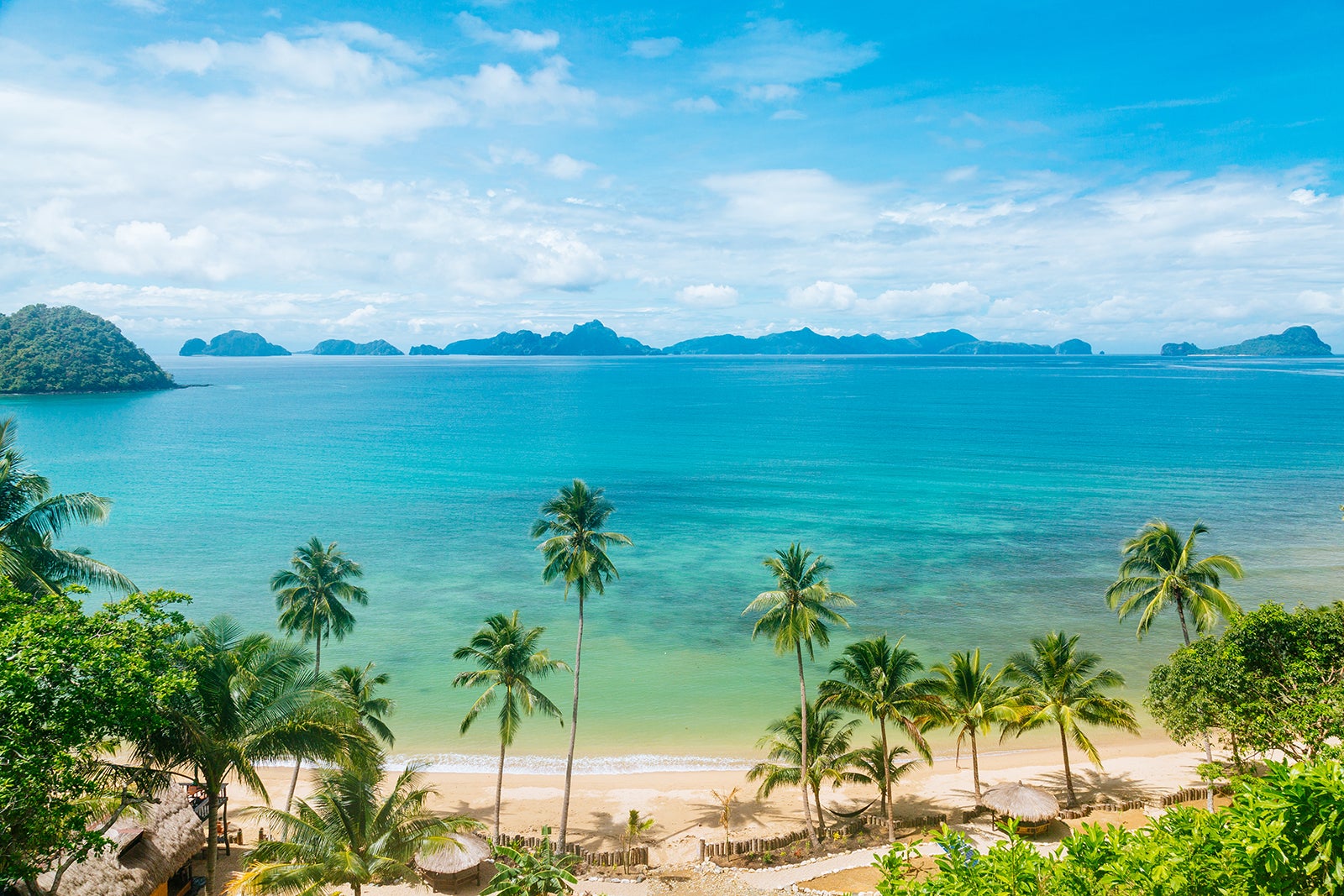 El Nido is a first-class municipality that also comprises 45 islands and islets, all of them part of the Bacuit Archipelago. Occupying a land area of about 400 sq km at the northern tip of Palawan Island, it's famous for its white sand beaches, turquoise waters, coral reefs, and splendid limestone rock formations. Understandably, El Nido is one of most popular resort destinations in the Philippines.
Location: El Nido, Palawan, Philippines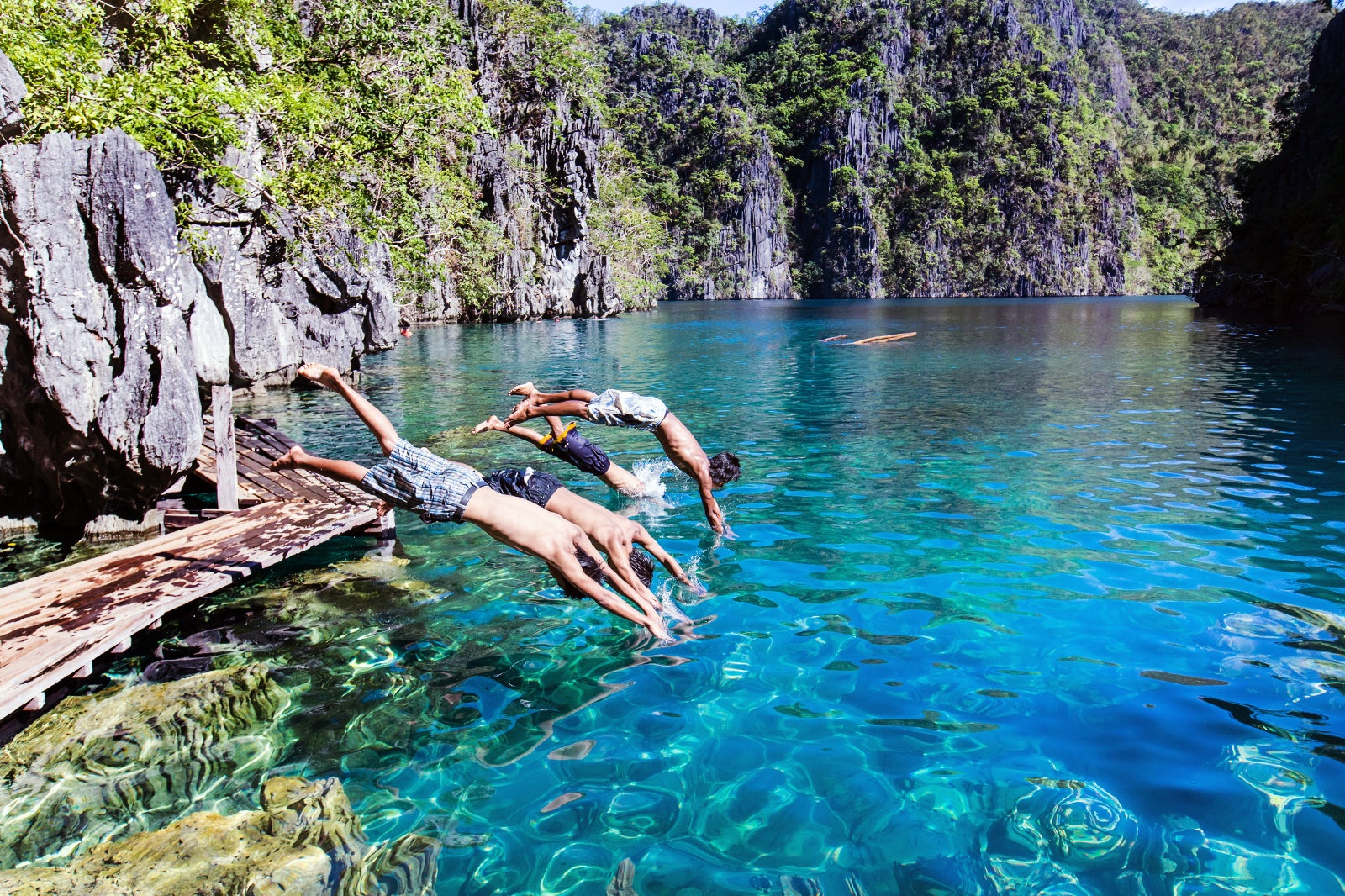 Kayangan Lake is a crystal-clear freshwater lake in Coron featuring underwater rock formations, caves and islets. Said to be the cleanest lake in all of the Philippines, the lake is a popular spot for photographers. It's so clean that it often has up to 10 meters of visibility, enabling non-swimmers to see the untouched rock formations from viewpoints around the lake. Keen hikers with a tour guide can also visit a cave at the top of the mountain, but may not be able to enter.
Location: Kayangan Lake, Coron, Palawan, Philippines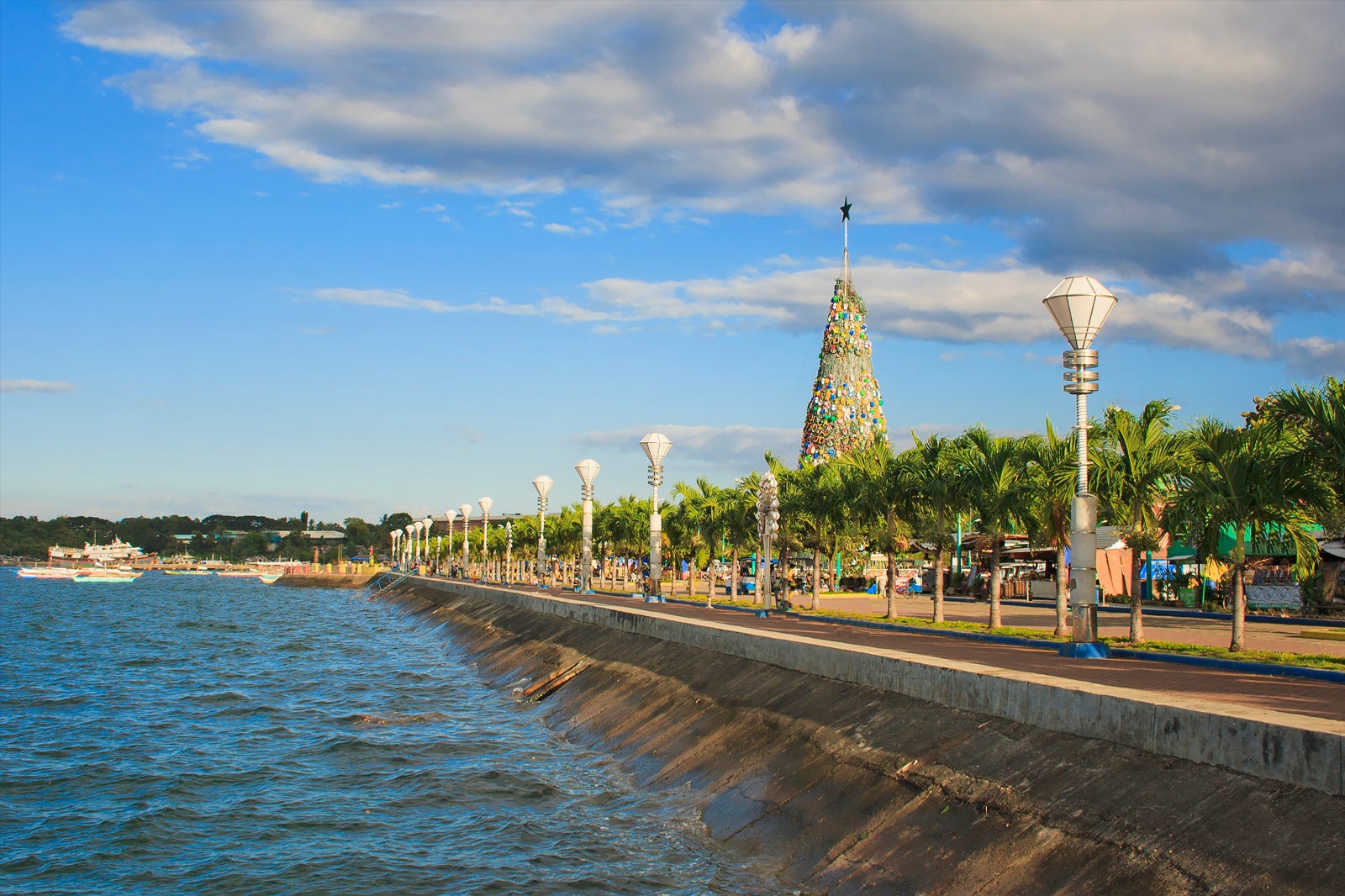 Puerto Princesa is the capital city of Palawan. Recognized as one of the cleanest and greenest cities in the Philippines, it offers a pleasant urban environment nestled in splendid natural surroundings that include great beaches and pristine forested hills.The Subterranean River National Park, a UNESCO World Heritage Site, attracts many visitors to Puerto Princesa City, though it is located a good 2 hour's drive northeast of the city.
Location: Puerto Princesa, Palawan, Philippines