5 Best Islands near Boracay
Most Popular Island-Hopping Destinations from Boracay
The best islands near Boracay offer the opportunity to enjoy exciting island-hopping day trips in the West Visayas region, in the central area of the Philippines. The fact is that this country is a gigantic archipelago with no less than 7,641 islands! You generally do not have to cover a long distance at sea to find new exciting land to explore.
The most popular island-hopping destinations from Boracay strike just the right balance between natural getaways and man-made attractions. Whatever their size, all of them offer great activities including snorkeling, scuba diving, cliff diving or simply trekking and cave exploration. You'll certainly find an island you'd like to visit for the day while on vacation in Boracay Island.
Crystal Cove Island, also known as Laurel Island or Tiguatian Island, is a private island lying 1 km off the southeast coast of Boracay. It takes roughly 10 minutes to get to this small paradise by motorboat from Tambisaan Pier.
Crystal Cove Island covers an area of 2.5 hectares dedicated to leisure activities that include trekking and cave exploration, sunbathing and snorkeling, pigeon feeding and sea kayaking and more. The complex features all the infrastructure necessary for an exhilarating day, including a cool bar and restaurant serving local and international favorites.
Location: Tabon Point, Malay, 5618 Aklan, Philippines
Phone: +63 (0)917 841 6057
Couples
Families
Photo
Adventure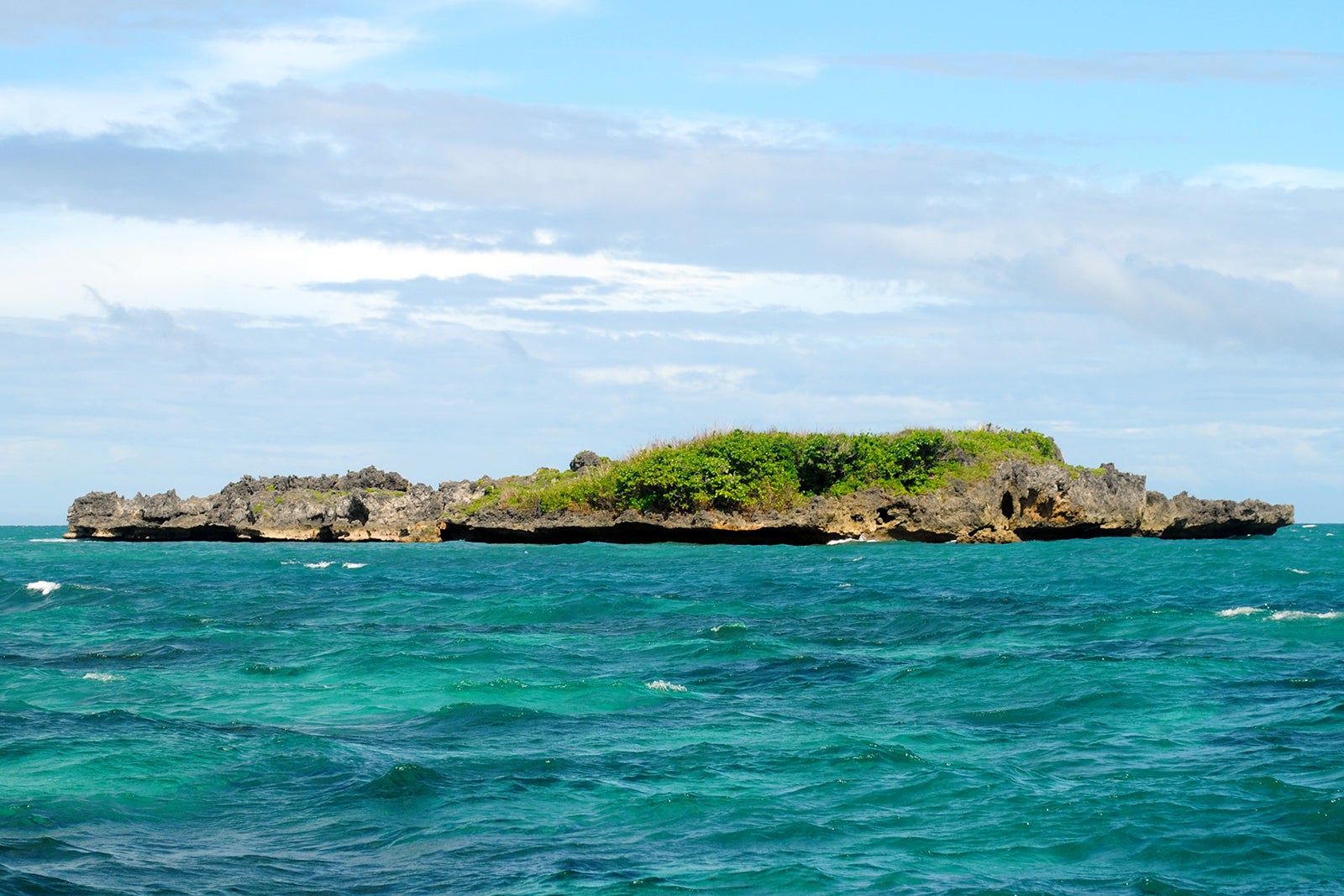 Crocodile Island is a mere 500 meters away from Tambisaan Bay, on the southeast coast of Boracay Island. This tiny island owes its name to its shape, which makes it resemble a large saurian reptile floating on the crystal-clear waters of the bay.
One of the most beautiful snorkeling and scuba diving spots in the Philippines, Crocodile Island features an impressive array of marine life. From outstanding collections of coral to schools of fish to nudibranchs, the shallow waters around the island offer a fairytale-like underwater show.
Location: Crocodile Island, Boracay, Philippines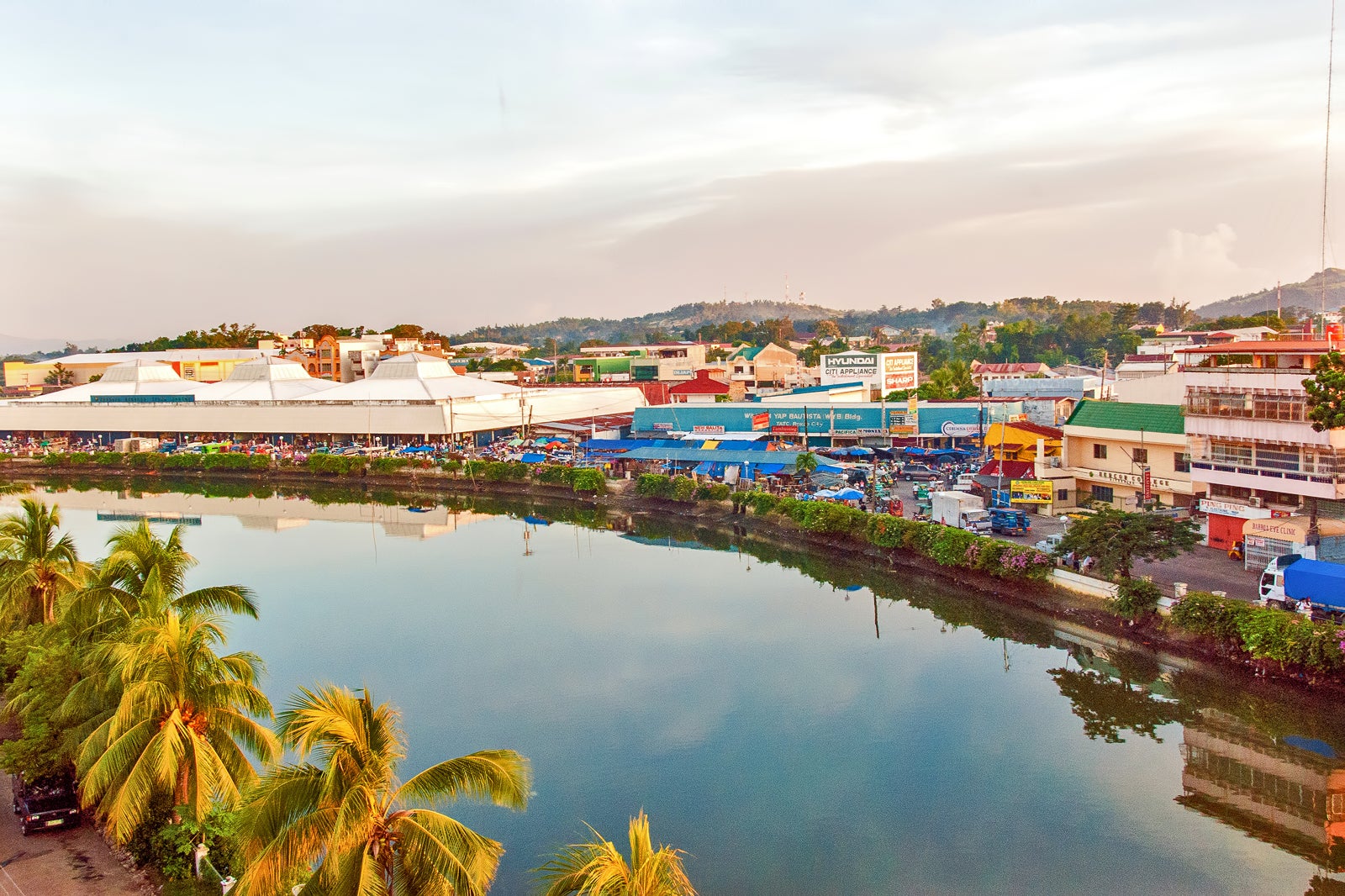 Panay is practically continent-sized compared to Boracay Island. Covering a total land area of 12,011 sq km (Boracay is a mere 11 sq km), the island is divided into 4 provinces and serves as the landing point for travelers to Boracay thanks to its 2 airports – Kalibo and Caticlan.
Panay Island is a popular day-trip destination from Boracay, particularly Ariel's Point. This eco-friendly seaside resort, located on the northwest coast, offers exciting activities from cliff diving to sea kayaking and more.
Location: Panay, Western Visayas, Philippines
photo by Francisco M. Pajares, Jr. (CC BY-SA 4.0) modified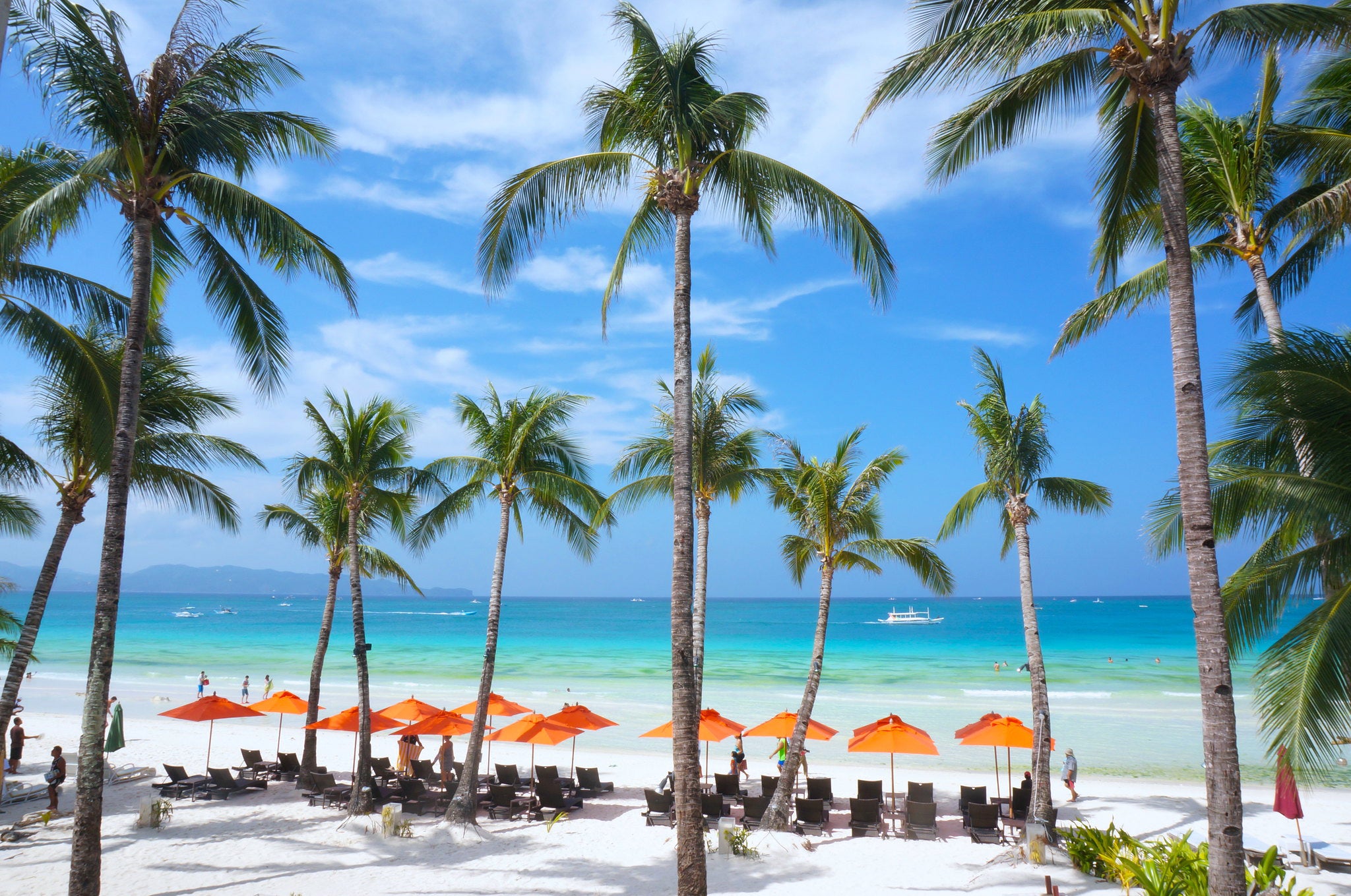 Carabao Island lies about 8 km north of Boracay, featuring 2 main beaches – Lanas to the west and San Jose to the east. The island offers a pleasant getaway if you're looking to escape the packed beaches of Boracay during the high season. Boracay's diving centres and tour companies often organize day trips to Carabao Island by speedboat.
Location: Carabao Island, Romblon, Philippines
photo by Lim Ashley (CC BY 2.0) modified
Magic Island is a great place if you want to thrill yourself by trying cliff diving. You'll find 5 platforms installed at 3, 5, 8, 9 and 10 meters above the turquoise waters of the Visayan Sea.
A local team ensures that everything runs smoothly around the platforms, and makes sure that jumpers get back safely to the shore. Located south of Crystal Cove Island, you can get there by joining a day trip or simply hiring a boat on any beach in Boracay.
Location: Magic Island, Malay, Aklan, Philippines