10 Best Shopping Experiences in Cebu
Where to Shop in Cebu
The best shopping experiences in Cebu can be found spread across the Cebu Metropolitan area. This includes Cebu City itself, but also Mandaue City and Lapu-Lapu City on Mactan Island, plus other smaller cities around the province. As one of the largest and most populated urban area in the Philippines, after Manila, Metro Cebu naturally has a lot of shopping options.
Large shopping malls are the prime destinations for shopping, as well as for dining. Modern and air-conditioned, they're a very attractive option on a hot day. For a more traditional and down-to-earth experience, markets are also extremely popular in Cebu, whether they sell fresh produce or T-shirts and accessories.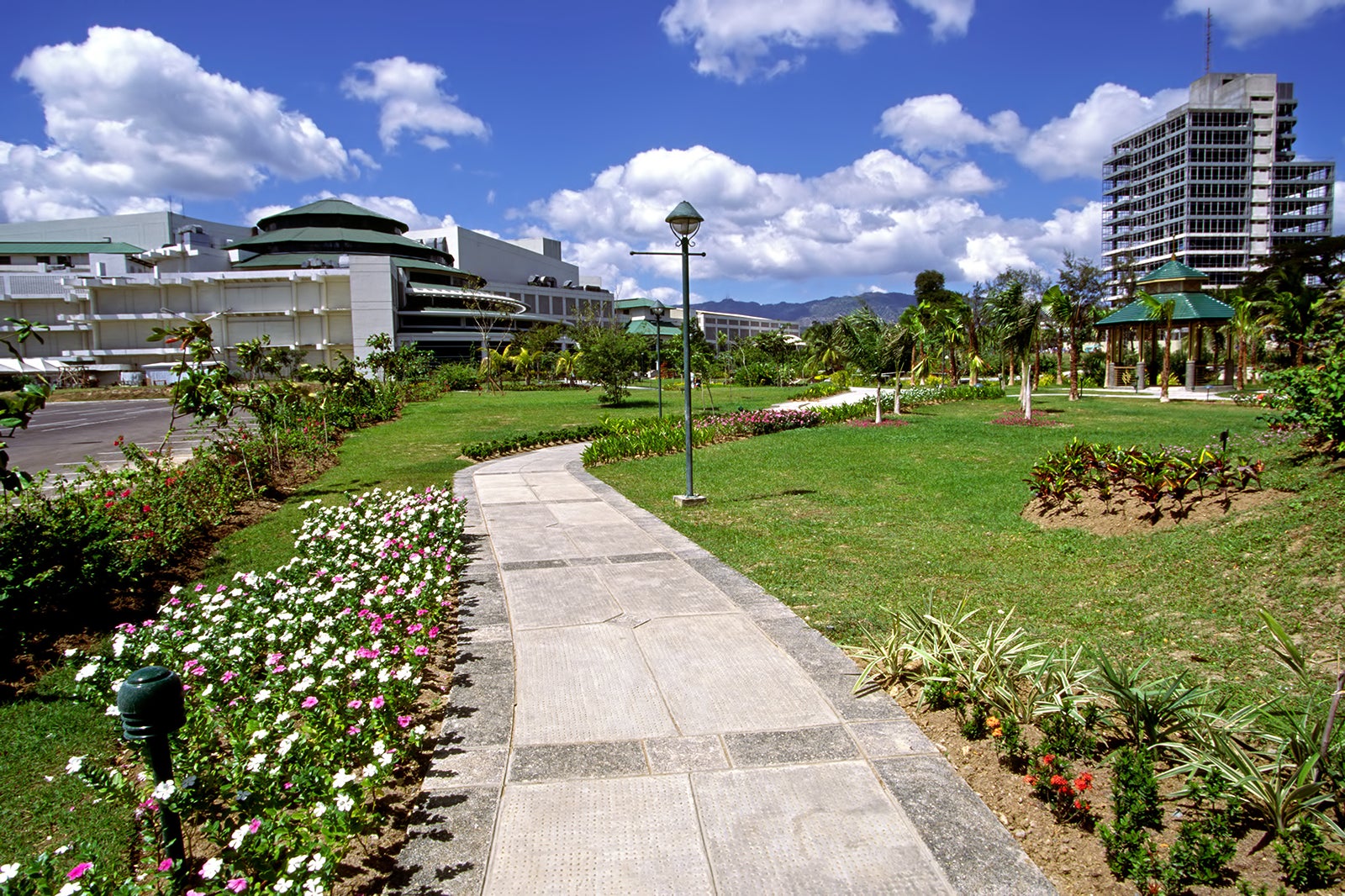 Ayala is a 6-storey, 9-hectare mall in the Cebu Business Park and is slightly more up-market than SM City, though there are budget-friendly parts to it. You can expect to find international street-fashion brands like Armani Exchange, Guess, Lacoste and Esprit here, as well as some popular local labels.
Other than the big brands, the mall has 2 supermarkets, a modern department store, movie theaters, health spas and restaurants. The Terraces is a large area dedicated to food and beverages and features over 100 restaurants, coffee shops, pastry shops and more. Fully air-conditioned, Ayala Center Cebu offers a very pleasant space to spend a hot day.
Location: Cebu Business Park, Cardinal Rosales Ave, Cebu City 6000, Cebu, Philippines
Open: Sunday–Thursday from 10am to 9pm, Friday–Saturday from 10am to 10pm
Phone: +63 (0)32 888 3777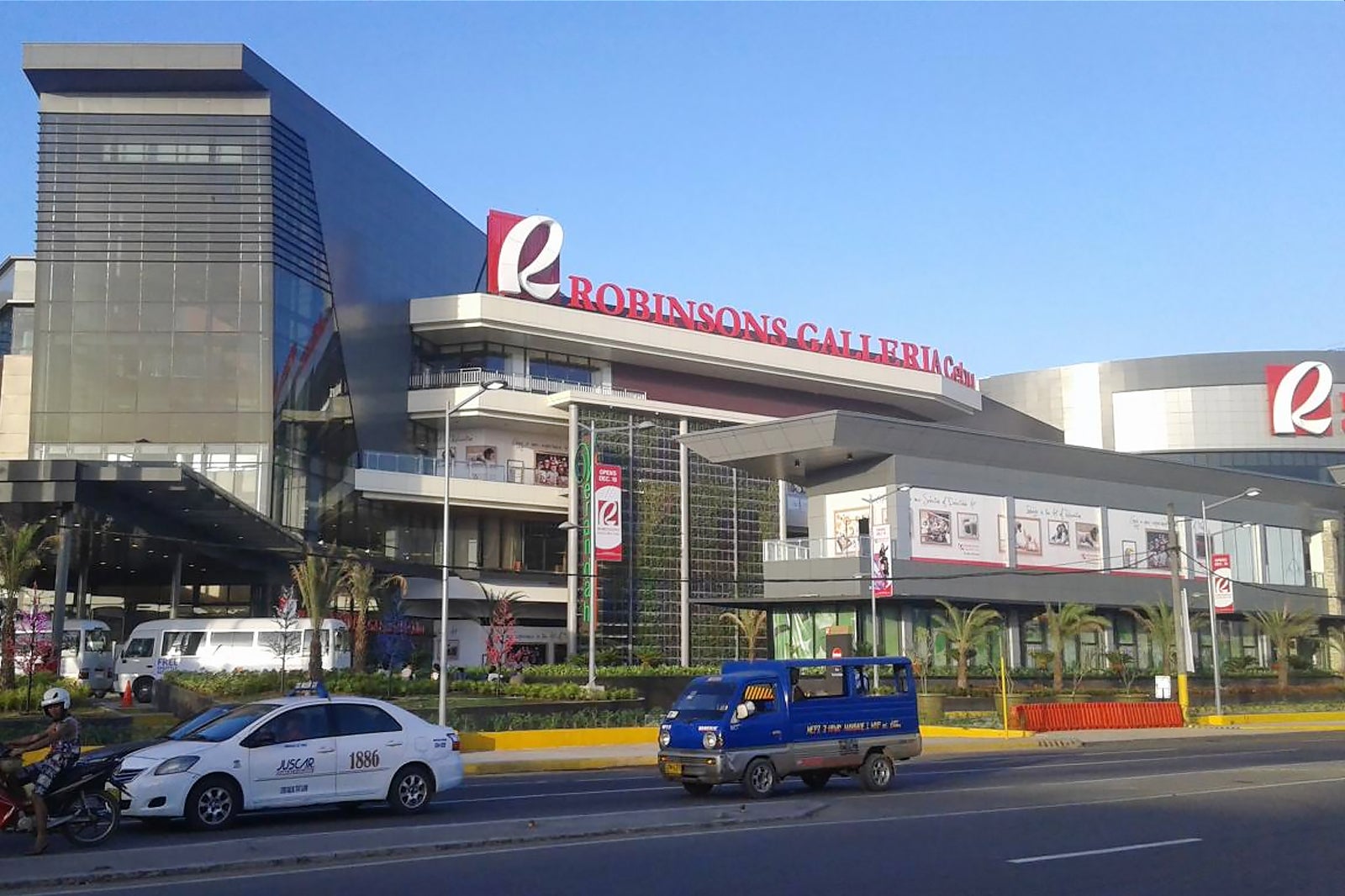 One of the largest Robinsons shopping malls outside of Manila, Robinsons Galleria Cebu contains over 300 stores across 6 floors. While exploring the mammoth shopping complex, you'll find boutiques, stores, restaurants and bars, including international brand-name stores such as True Value.
Naturally, there's also the Robinsons Department Store and Robinsons Appliances. The entertainment section of the complex is no less impressive, containing a 6-screen movie theater. All of this is conveniently found just a stroll away from the Port of Cebu.
Location: General Maxilom Ave, Cebu City, Cebu, Philippines
Open: Daily from 10am to 9pm
Phone: +63 (0)32 231 5030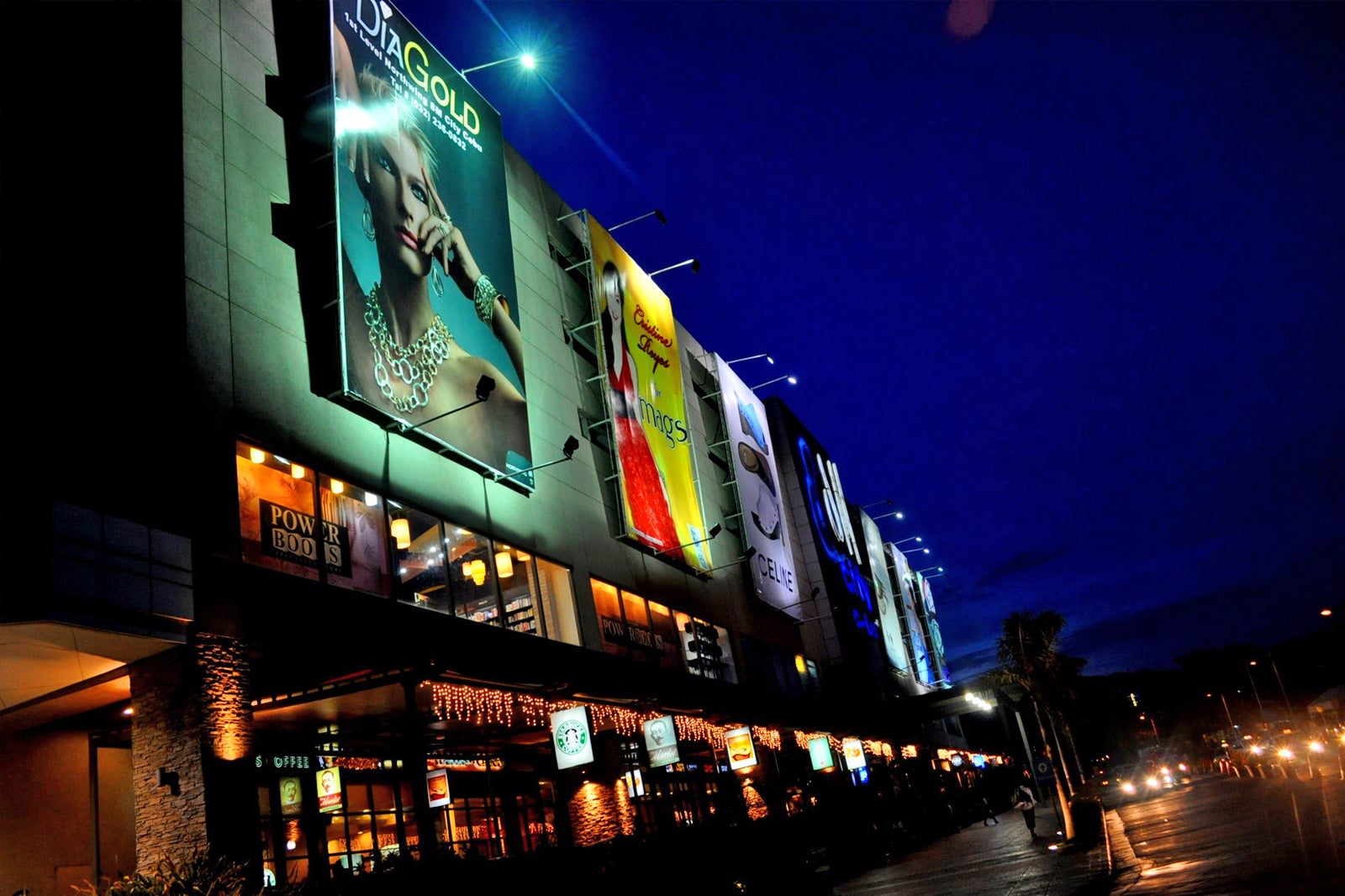 SM City Cebu is a huge shopping mall – easily among the biggest in the city. The 4-storey complex comprises a large department store, a supermarket, over 500 shops and restaurants, movie theaters (including an IMAX theatre) and a fully computerized bowling center.
Many people come here to buy electronic items such as digital cameras, smartphones because of the unusually low prices. Even so, you'll also find plenty of fashion, fragrances, healthcare items and food, among other items. The stores and brands tend to be around the mid-range, with a few big-name standouts also available.
Location: Juan Luna Avenue, North Reclamation Area, Cebu City, Cebu, Philippines
Open: Daily from 10am to 9pm
Phone: +63 (0)32 231 0557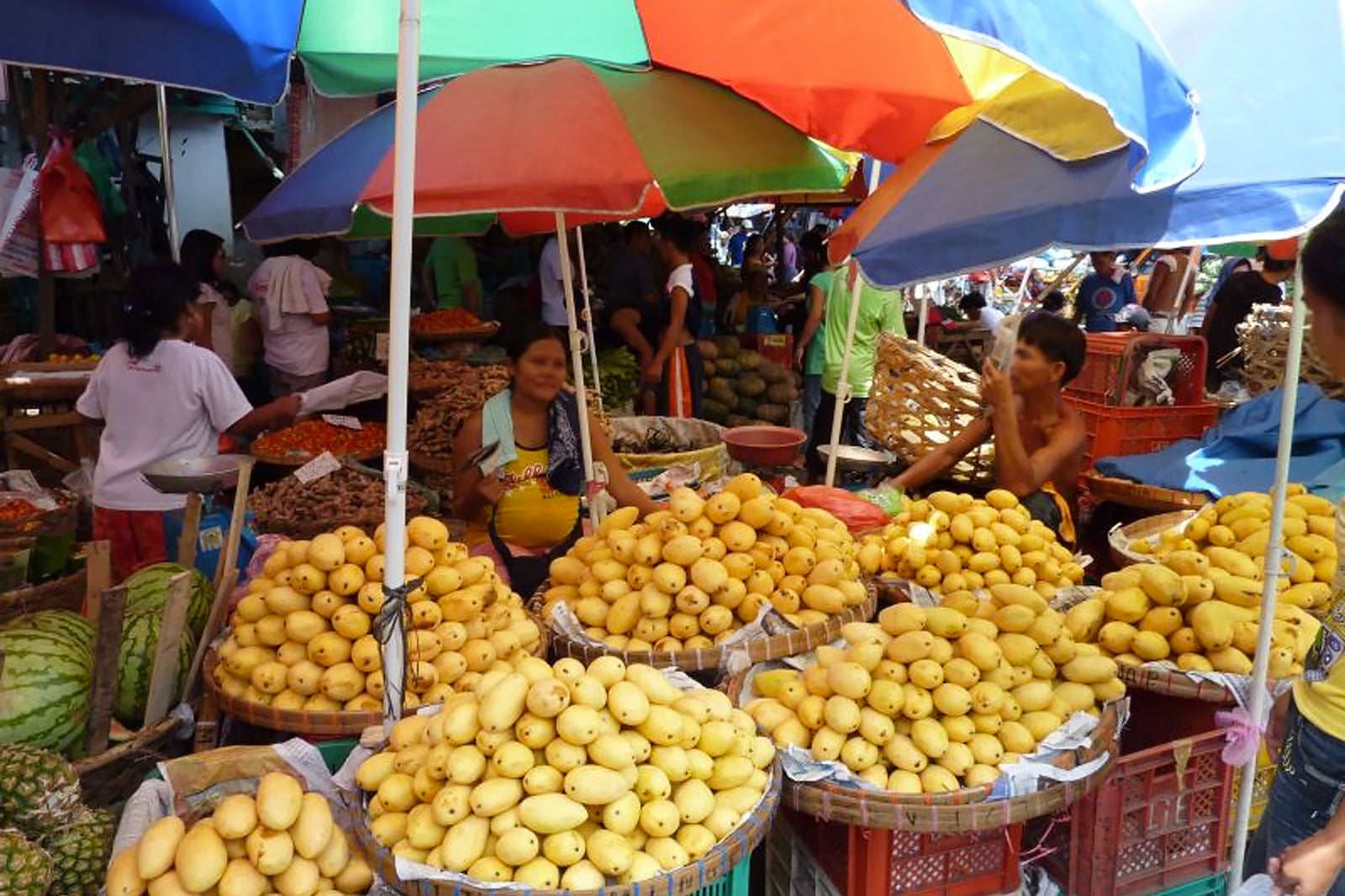 The Carbon Market has been operating for over 100 years and still offers great prices on a staggering range of goods. The wares available at this local market range from fresh meat and vegetables to clothing, home décor and religious items.
The market is relatively big, though you can rental a horse carriage to take you around. Also, there are food stalls and restaurants serving inexpensive local dishes until late afternoon. Large parts of the market are under metal roofing and, with little air circulation, it can get very stuffy and sweaty, especially in the midday heat – make sure you keep well hydrated!
Location: 59 M. C. Briones St, Cebu City, 6000 Cebu, Philippines
photo by Naplee12 (CC BY-SA 3.0) modified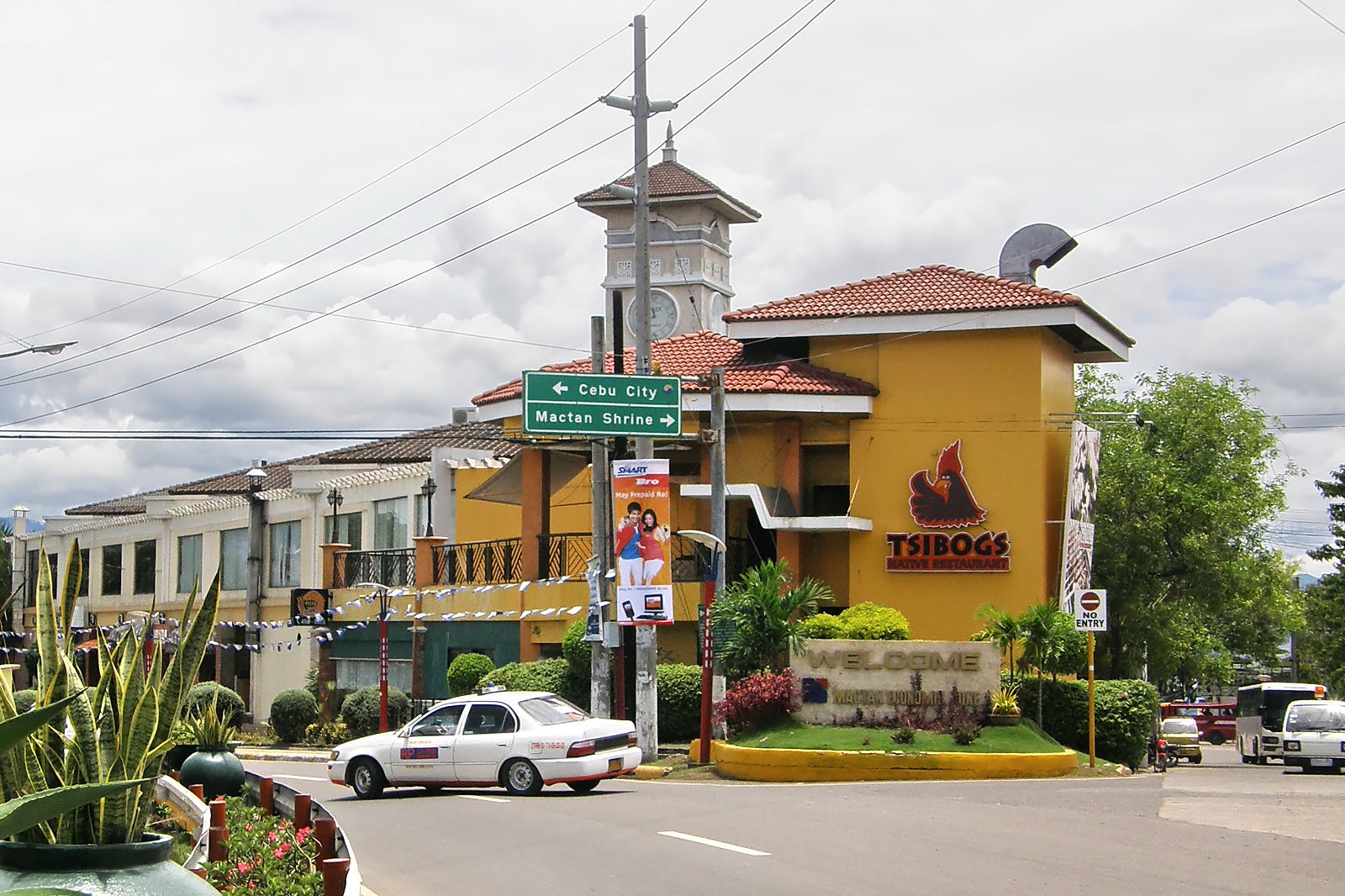 Mactan Marina Mall is a strip mall by the airport with over 100 specialty shops selling discounted goods and products from Mactan Economic Zone. Stores include big names like Timex and Adidas. It also has a SaveMore Supermarket. The selections of food inside Marina Mall include seafood, Chinese, Korean, European and a patisserie.
As in most shopping malls, a cool choice of boutiques and services are available at Marina Mall: fashion, health and beauty, banking, photo printing and more.
Location: MEPZ 1, M.L. Quezon National Highway, Lapu-Lapu City, Cebu, Philippines
Open: Daily from 7am to 9pm
Phone: +63 (0)32 340 3215
photo by Marcelino Rapayla Jr. (CC BY 2.0) modified
Filipinos have an excellent reputation all around the world for their musical skills, so it makes sense that quality handcrafted musical instruments are easily found in the Philippines. Located just south of Cebu-Mactan Airport, Alegre Guitar Factory is a recognized company at which you can buy excellent acoustic guitars and ukuleles. The good point is that this guitar factory is open to the public, so you can visit it and see the instruments being crafted.
Location: Pajac-Maribago Rd, Lapu-Lapu City, Cebu, Philippines
Open: Daily from 7.30am to 5.30pm
Phone: +63 (0)32 340 4492
photo by John Carkeet (CC BY 2.0) modified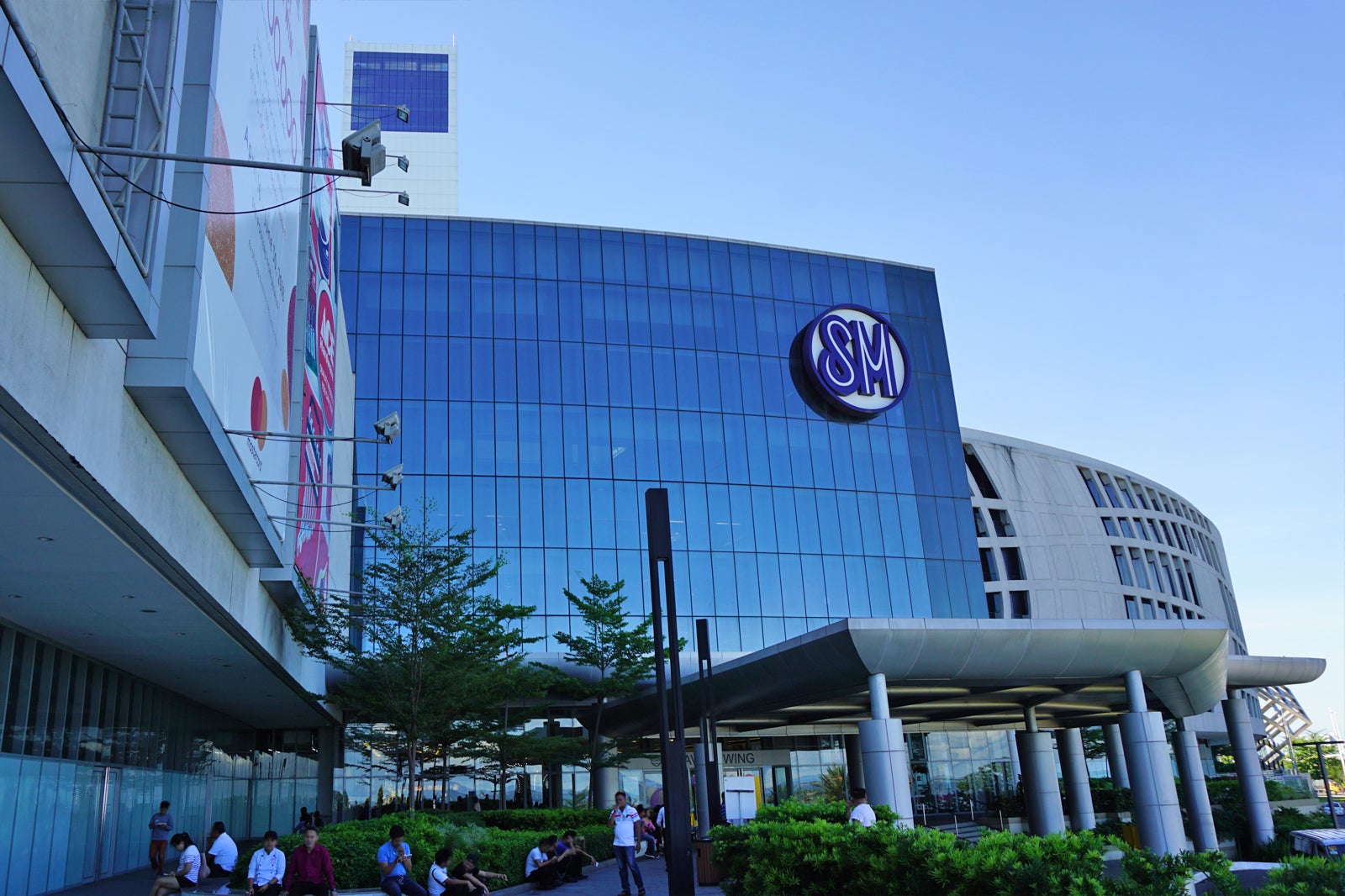 SM Seaside City Cebu – locally called 'Seaside' – is among the largest shopping malls in the country, covering over 470,000 sq m with more than 700 stores. The circular-shaped shopping, dining and leisure entertainment complex can keep you busy all day long.
You'll find almost everything here, from clothing to toys to electronic goods, as well as 6 movie theaters, an 18-lane bowling alley and an ice-skating rink. Look out for big-name brands in fashion, gadgetry, beauty, lifestyle and, of course, dining.
Location: SRP-Mambaling Rd, Cebu City, 6000 Cebu, Philippines
Open: Sunday–Thursday from 10am to 9pm, Friday–Saturday from 10am to 10pm
Phone: +63 (0)32 340 8756
photo by Lucky Ambago Purok Otso (CC BY-SA 4.0) modified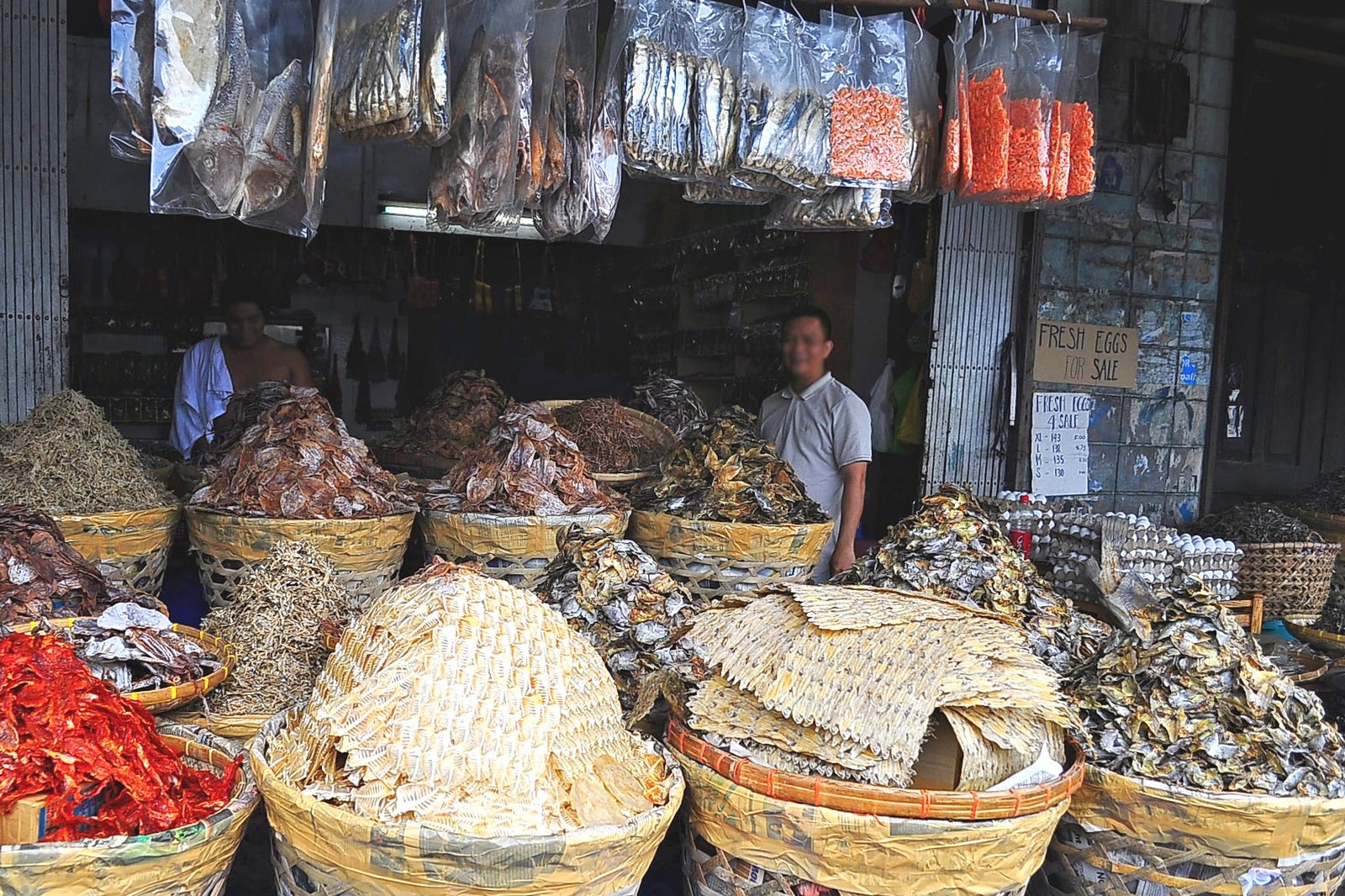 Taboan is a large, covered public market specializing in dried goods. Extremely popular, it has Cebu's largest choice of dry fish and seafood, known as bulad in the Philippines. The favorite product found here is danggit (salted sun-dried rabbitfish), the Cebu version of which is reputedly the best in the whole Philippines.
Other products that can be found at Taboan Public Market include dried mango, longganisa (Filipino pork sausage), tamarind balls and more. The smell of all this dried seafood is rather pungent, so it's best to wear a mask if you are sensitive to smell. Also, plan to get back to your room and change your clothes after a visit to Taboan Public Market as the smell sticks to them.
Location: B. Aranas Street, Pahina Central, Cebu City 6000, Philippines
Open: Daily from 4am to 8pm
Sugbo Market is mainly about food and is ranked among the favorite places to find a budget bite. It started as a weekend market but has slowly spread into some weekday evenings as its popularity has grown. It gives you the opportunity to sample a large choice of local flavors while listening to live music from talented local bands.
The market does also feature a selection of stands with clothing and accessories. It offers a very pleasant, family-friendly place to hang out on weekends, making it a favorite of both locals and tourists alike.
Location: Garden Bloc, Inez Villa St, Apas, Cebu City, 6000 Cebu, Philippines
Open: Wednesday–Sunday from 5pm to 1am
Phone: +63 (0)917 311 5777
Gaisano Grand Mall Mactan
Gaisano Grand Mall Mactan belongs to a national chain that hosts department stores all around the Philippines. Featuring a good choice of boutiques, restaurants and convenience stores, Gaisano has a great location right in the center of Mactan Island, allowing residents and visitors alike to avoid a long trip to the larger shopping malls in Cebu City when they need something. It also offers a cool place to wander around on a rainy day.
Location: Corner Basak, Ibabao - Gisi - Agus Rd, Lapu-Lapu City, 6015 Cebu, Philippines
Open: Daily from 9am to 9.30pm
Phone: +63 (0)32 505 4365