10 Money Saving Tips in Belfast
How to Enjoy Belfast on a Small Budget
Belfast is a bustling city that has lots to offer visitors, especially those on a budget. Despite its previous incarnation as a dangerous sectarian hotspot, in recent decades it has reinvented itself and gained a deserved reputation as a safe and fun tourist destination.
From free walking tours and public parks to discounted travel options and an 'honesty box' café, Belfast will keep you well-fed and well-entertained without costing you the earth. Check out our list of money saving tips in Belfast to get your trip off to a thrifty and enjoyable start.
1
Free walking tours
Gain a glimpse into Belfast's rich, storied past on this free tour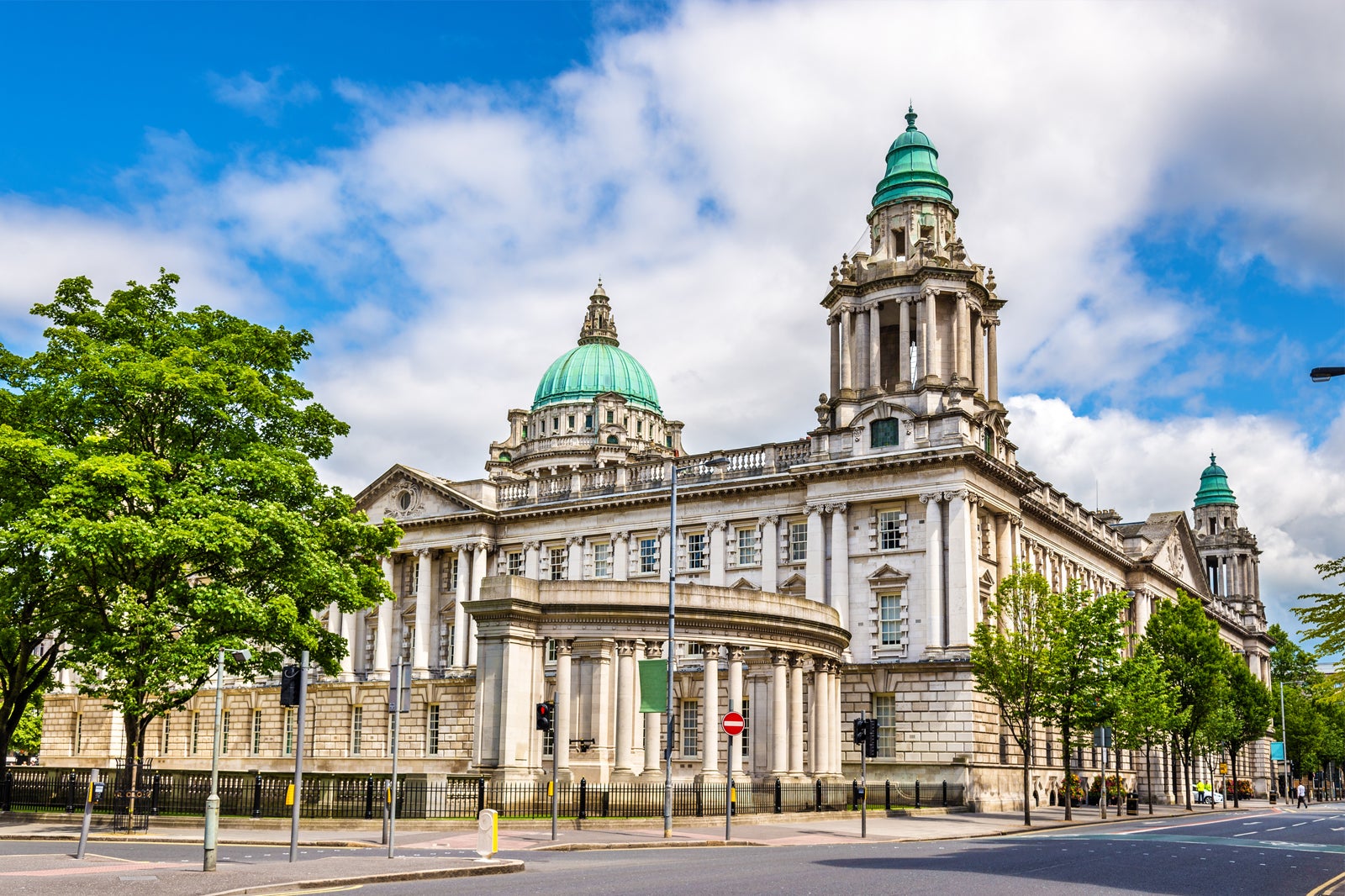 Families
Budget
Couples
History
Belfast Free Walking Tour is an independent tour company that offers free tours on foot through the city. Your well-informed guide will take you on a trip through the city's main sights, providing insight into its history and culture as you go. You'll gain an understanding of local history from the days of the Norman Conquest through the recent 'Troubles' up to the present day. The tour will touch on many aspects of the city's cultures, languages, and traditions that have played a central role in life in the city to this day.
Belfast Free Walking Tour operates daily, with tours leaving at 11 am and 2.30 pm, with reduced frequency during winter. Tours leave from City Hall, opposite the Visit Belfast Tourist Office. The tours operate on a 'tip only' basis, so what you pay is up to you. Though you don't need to book ahead, reservations are still recommended especially if you're in a larger group.
Location: 5 Donegall Square N, Belfast BT1 5GB, UK
Open: Summer: Monday–Friday at 11 am and 2.30 pm. Winter: Monday–Friday at 11 am, Saturday–Sunday at 11 am and 2.30 pm
Phone: +44 (0)7393 585531
2
Black cab tours
Glimpse the city's troubled past from one of Belfast's iconic taxicabs
Belfast's black cab tours are provided by several Belfast companies and offer an alternate way of gaining insight into the history of the city, particularly during the most recent period of The Troubles. The cab drivers double as tour guides. Many of them have had the firsthand experience of the conflict and have interesting stories to tell as a result. Some of the cab drivers are even former paramilitaries themselves. Visits to the political murals of the Falls and the Shankill Road are the centerpiece of many of these tours.
With quite a few companies offering similar tours, quality can vary, so be sure to do a little research before booking. Two of the more reputable companies are Paddy Campbell's Black Cab Tours and NI Black Taxi cab Tours. Tours of this type usually last around an hour and a half and can be a very cost-effective way of seeing the city, especially in a group of 3 or more.
3
The Ridge Trail
Savor the spectacular views from a perch high above the city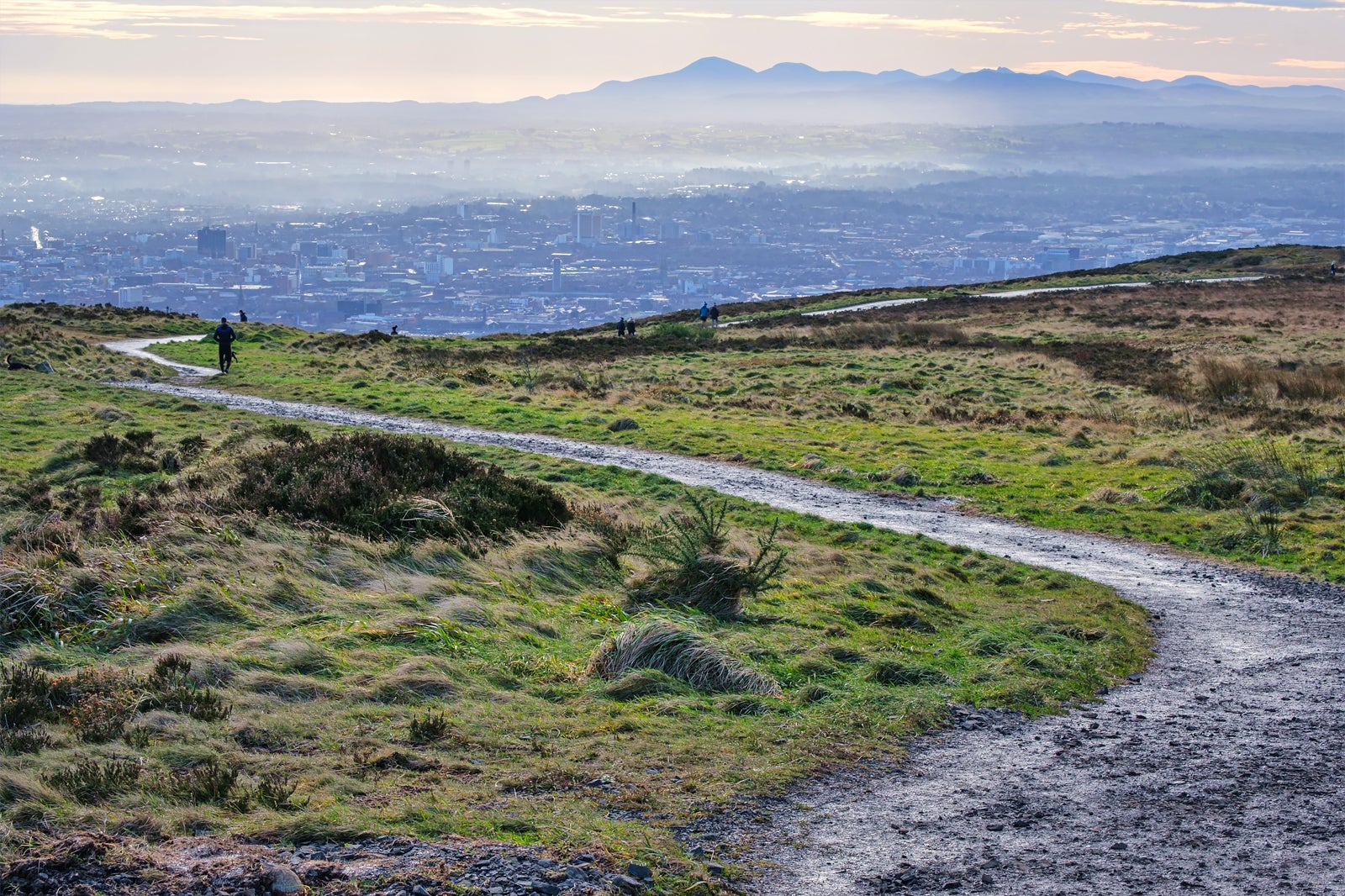 Budget
Couples
Photo
Adventure
The Ridge Trail takes you over Divis and Black Mountain, which looms large just to the west of Belfast. The trail offers 180˚ views over the city itself, but they extend much further over the Antrim plateau, the Mourne Mountains to the south and, on a good day, even as far as Scotland to the east.
The 4.2-mile and approximately 3-hour walk takes you over grasslands and heath bog mostly via gravel and stone pitched trails. Maintained by the National Trust, the trail begins and ends at the Divis Coffee Barn café. Dogs on leashes are welcome and there are parking and toilet facilities available too.
Location: Divis Rd, Hannahstown, Belfast BT17 0NG, UK
Open: Daily from 10 am to 4 pm (Divis Coffee Barn)
Phone: +44 (0)289082 5434
4
Travel by train on Sundays
Explore further afield for a fraction of the usual cost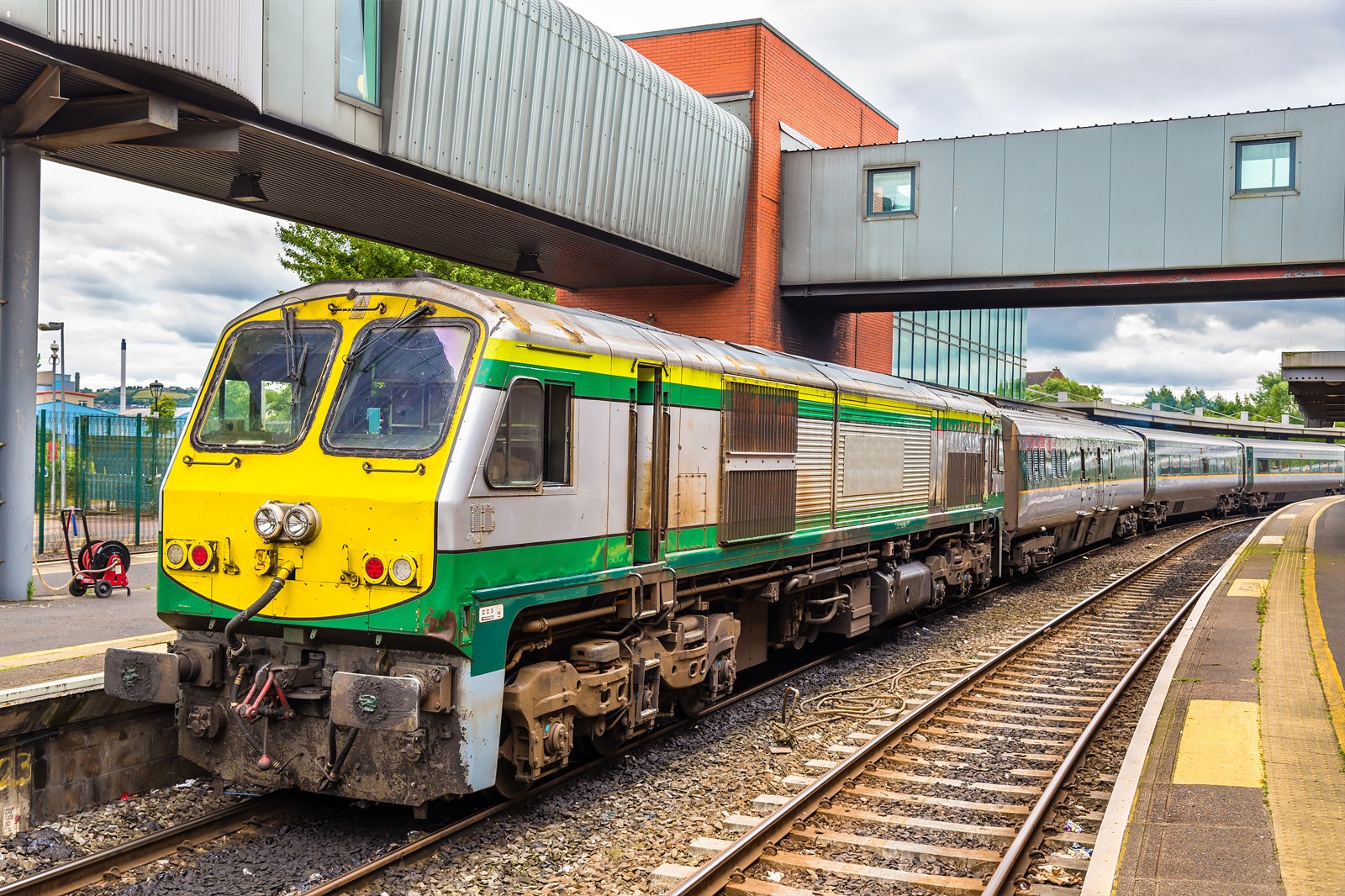 Northern Ireland Railroads offers the Sunday Day Tracker ticket which allows for unlimited train travel anywhere in Northern Ireland, all day Sunday. Tickets cost from £8 per adult and £4 per children. This is a great way to get out of the city to see a bit more of the place at a very reasonable cost. NI is a compact place so, in a matter of an hour or 2, you could find yourself exploring the nearby Giant's Causeway, clambering over Carrick-a-Rede rope bridge, or dipping your feet in the Irish Sea in the resort town of Bangor.
The Sunday Day Tracker is available every Sunday and there are no time restrictions throughout the day. It's valid for all scheduled services in the North, but It's not valid for trips into the Republic of Ireland.
Open: Sunday: all schedules
Phone: +44 (0)2890 66 66 30
5
Specialty Foods at St. George's Market
Sample a vast array of snack foods at this Belfast institution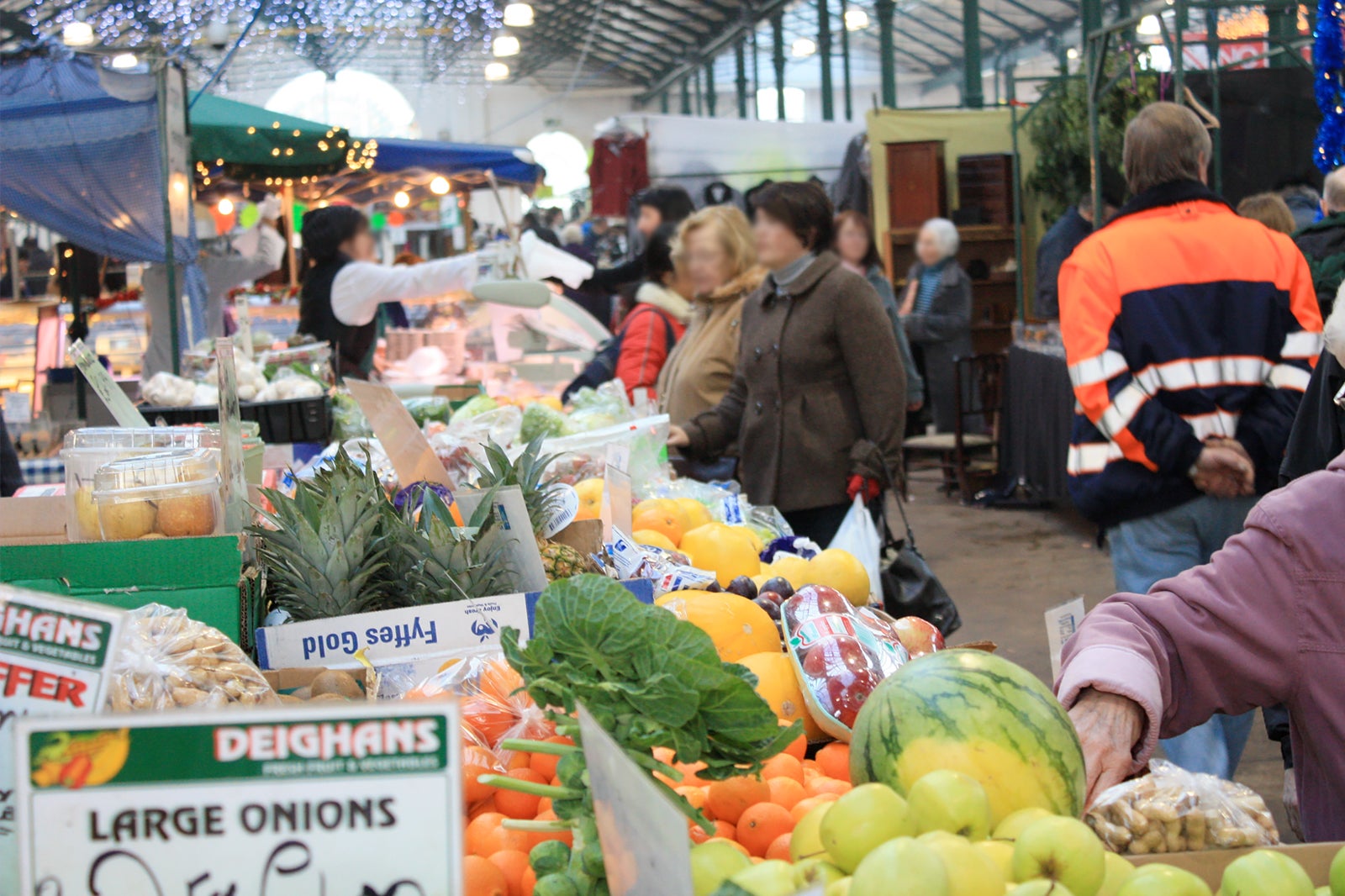 Belfast's famous St. George's Market is open from Friday through to Sunday. But, if sampling diverse and delicious street grub is on your to-do list, then Saturdays are City Food and Craft Market day. This is the best time to sample a wide range of tempting specialty foods, including coffees, chutneys, cheeses, and tapas – some to eat on the hop, others to take home to enjoy at your leisure. There are also crafts galore to sample on Saturdays, including pottery, glassware, and photography. Local bands add to the atmosphere with their live music.
St. George's Market is located opposite the Waterfront Hall in the city. Between 9 am and 10 am on Fridays and Saturdays and 10 am and 11 am on Sundays, the market has instituted a 'Quiet Hour' when the music is turned off and the place offers a calmer, more composed shopping experience, specifically for people suffering from anxiety or autism.
Location: St George's Market, East Bridge St, Belfast BT1 3NQ, UK
Open: Friday from 6 am to 3 pm, Saturday from 9 am to 3 pm, Sunday from 10 am to 4 pm
Phone: +44 (0)289043 5704
photo by Ardfern (CC BY-SA 3.0) modified
6
Ulster Museum
Get a grasp on the history of this part of Ireland and beyond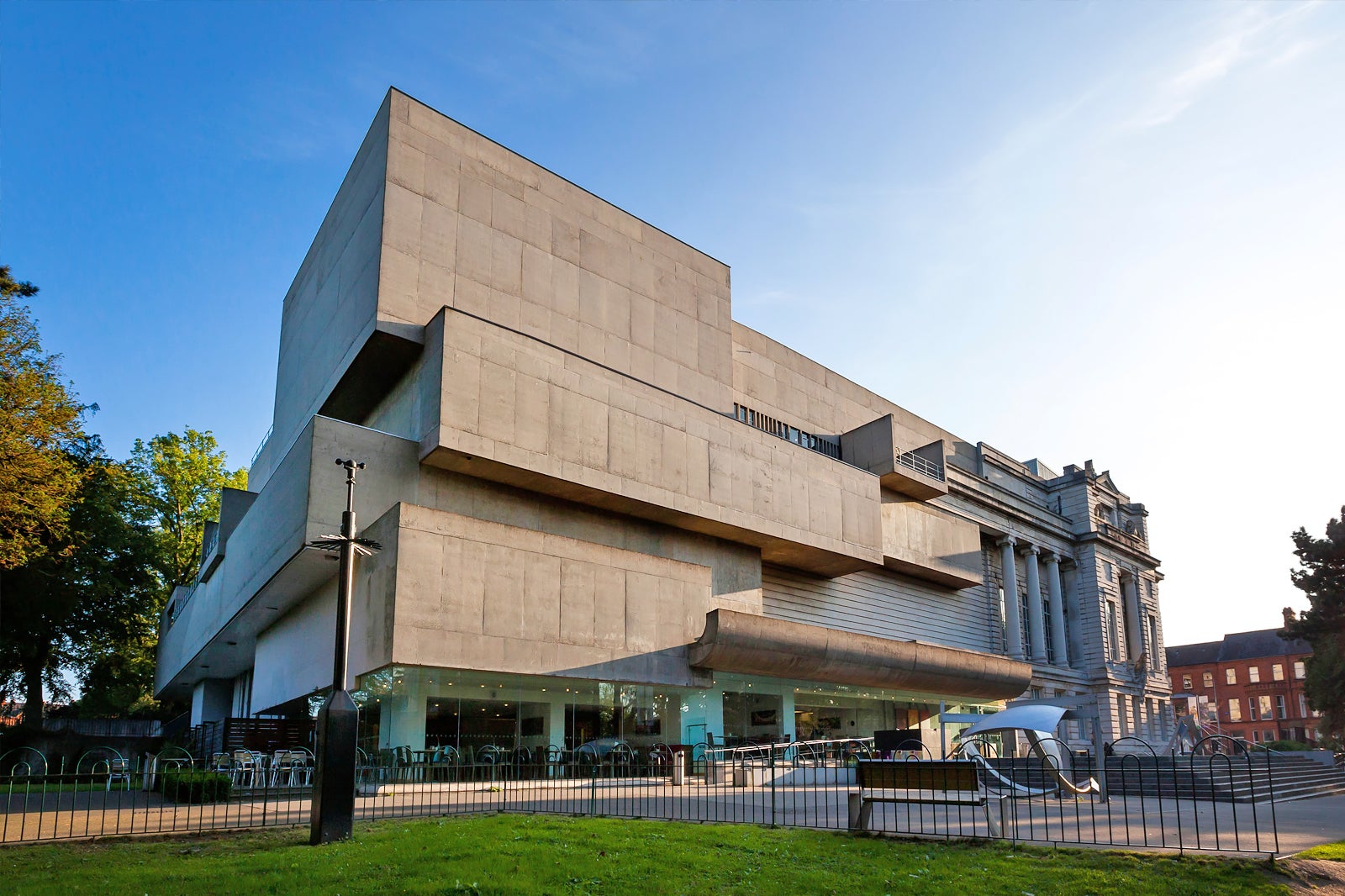 The Ulster Museum exhibits covers a lot of historical and artistic ground. Detailing the history of people in this part of Ireland from the earliest days through to the modern era, the museum brings together historical, scientific, and artistic exhibits in interactive displays. There's an Egyptian mommy in the form of Takabuti that dates back to the 7th century BC. There's also the treasure retrieved from the Spanish Armada galleon, Girona. For those interested in more recent and more local history, there's a very informative exhibit in the Troubles Gallery.
Entry to the museum is free, and with such a wealth of exhibits, you could easily budget for a few hours of your time here. Located in the city's Botanic Gardens, there is very limited parking nearby. However, there are Park and Ride facilities at Bridge End (east side), York Street (north side), Blacks Road and Sprucefield.
Location: Botanic Gardens, Belfast BT9 5AB, UK
Open: Tuesday–Sunday from 10 am to 5 pm, closed on Mondays (except on Bank Vacations)
Phone: +44 (0)28 9044 0000
7
HMS Caroline
Go aboard the last seafaring survivor of the Battle of Jutland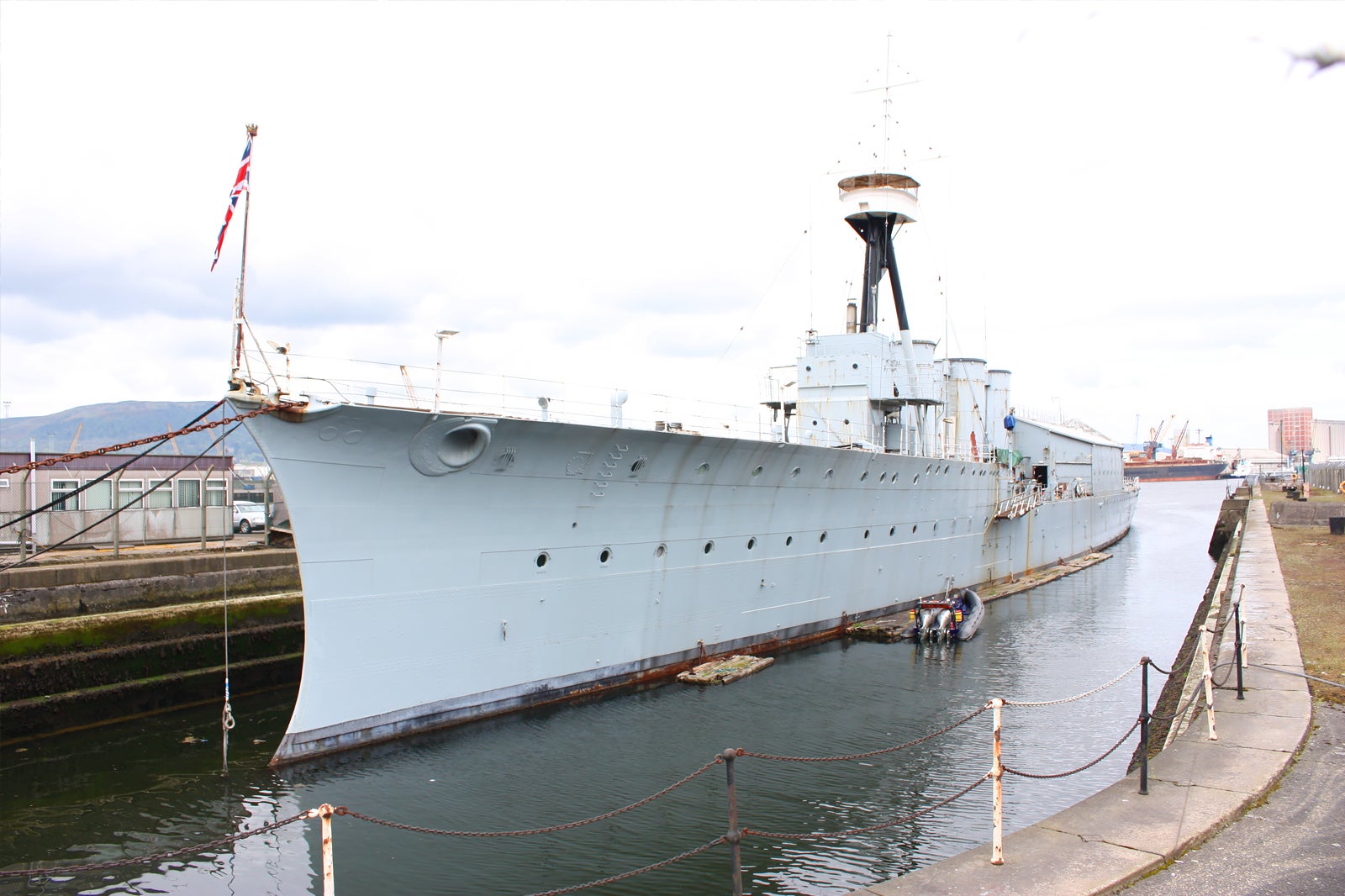 HMS Caroline is a decommissioned WWI Royal Navy battlecruiser turned floating museum. This ship is the only seafaring survivor of the Battle of Jutland naval engagement and its exhibits tell the story of what life was like onboard. There are lots of interactive exhibits to try your hand at everything from code cracking to attack evasion. There's even the Mess Deck Café which serves refreshments while managing to maintain some of the authentic feels of an original 'Mess'.
Children under 5 are admitted free and there are significant discounts available for families, large groups, and seniors. There's also a 20% discount available if you book online via their website. HMS Caroline is located in the city's historic Titanic Quarter and there is ample parking located nearby.
Location: Alexandra Dock, Queens Rd, Belfast BT3 9DT, UK
Open: Monday–Sunday from 10 am to 5 pm
Phone: +44 289045 4484
8
Stormont
Take a tour of the halls of power, before enjoying the great outdoors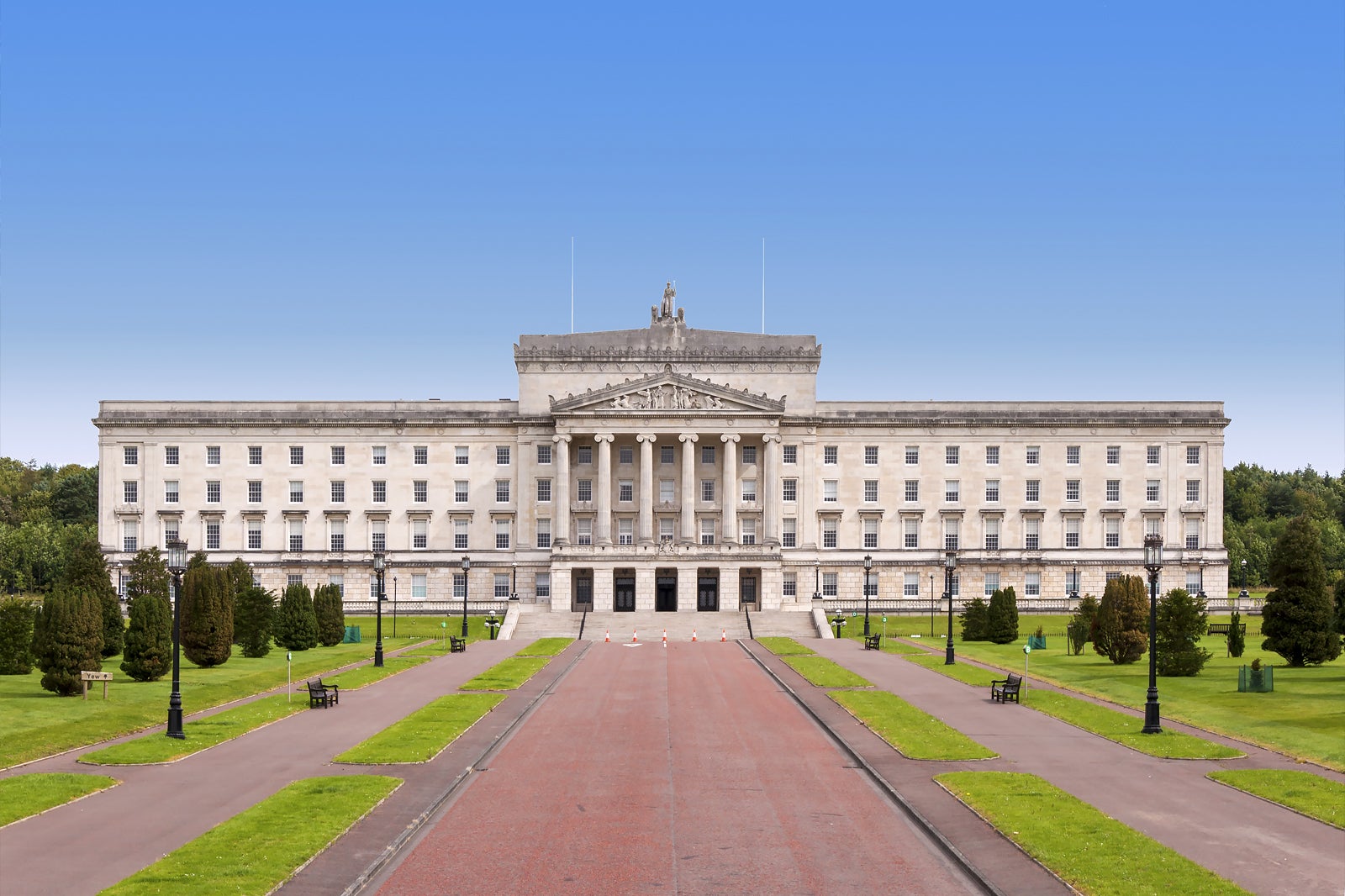 Stormont is best known as being home to the Northern Ireland Assembly, the devolved legislature for Northern Ireland. You can attend debates, watch committee hearings, or simply tour around Parliament Buildings. But there's more to the Stormont Estate than the machinery of local government. The estate is also a public park featuring a children's playground, an outdoor gym, and adventure trails. There's a dog park in the grounds to keep furry friends entertained too.
Stormont Estate is located about 5 miles from Belfast city centre, on the Upper Newtownards Road (A20). There's parking available by the main gates and entry is free.
Location: Upper Newtownards Road, Belfast BT4 3SH, UK
Open: Monday–Friday from 7.30 am to 8 pm, Saturday and Sunday from 9 am to 8 pm
Phone: +44 (0)2890 378103
9
The Dock Café
Enjoy a spot of lunch at an 'honesty box' café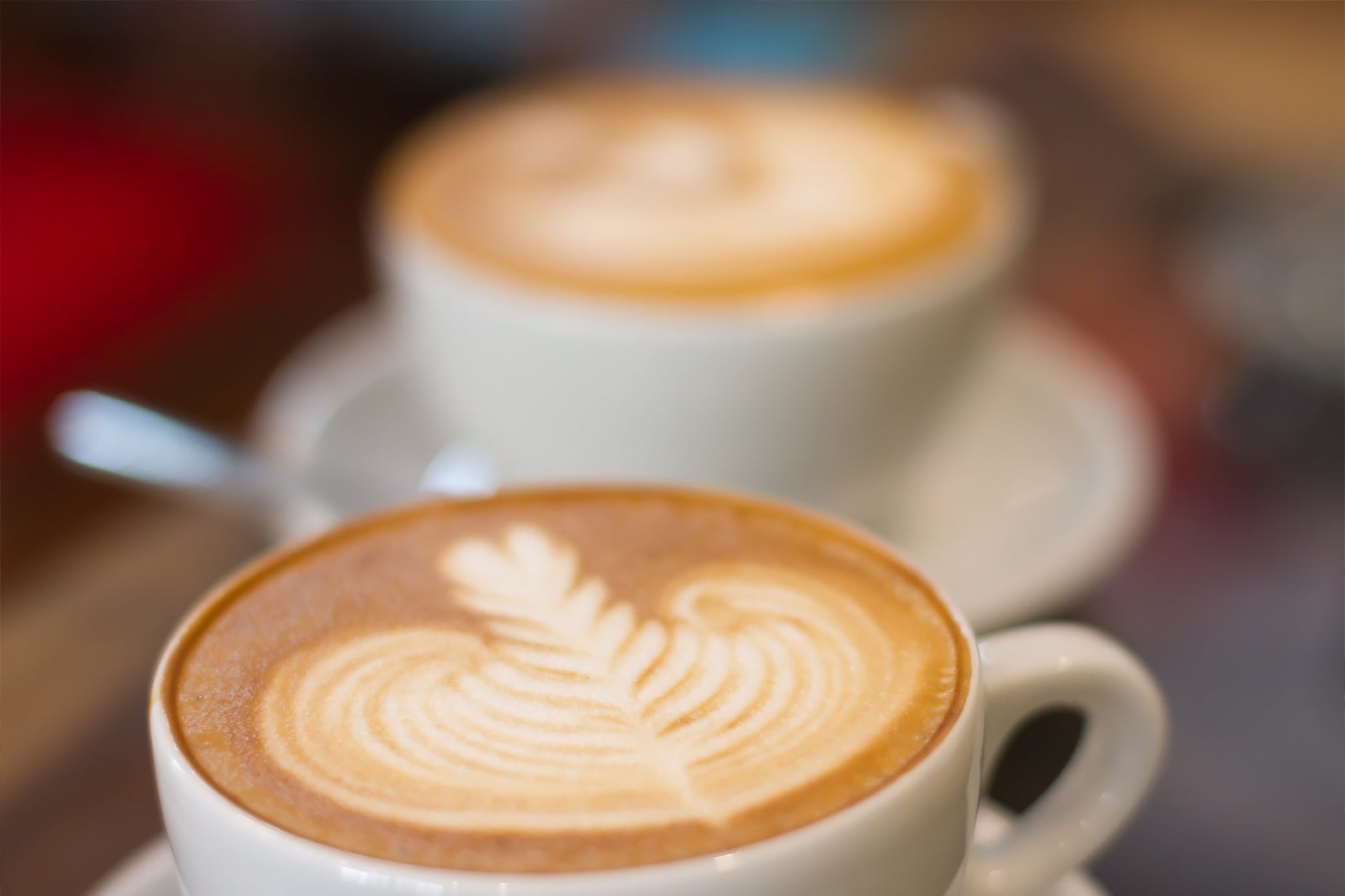 The Dock Café is a café with a difference. Staffed entirely by volunteers, this café runs on faith – in more ways than one. Founded by the chaplain of Belfast's Titanic Quarter to bring some 'heart and soul' to an industrial area, patrons pay into an honesty box an amount they believe to be fair for what they consume. There's also a prayer garden for quiet reflection, an art gallery selling the work of local artists, as well as a small museum with a growing collection of quirky items memorializing the Belfast docklands.
The Dock Café accepts cash only, so be sure to have some on hand to make your donation at the end of your visit. There's wheelchair access and free Wi-Fi available. There are also gluten-free and vegan options on the menu.
Location: 2K Queens Rd, Belfast BT3 9DH, UK
Open: Monday–Saturday from 11 am to 5 pm (closed on Sundays)
10
The Belfast Visitor Pass
Access unlimited travel and special discounts
The Belfast Visitor Pass is a great way to get about with minimal fuss while exploring the Belfast city. Available for 1, 2, or 3 days, this pass offers unlimited travel on Metro, Ulsterbus, and NI Railroads within the pass zone. The pass also gives visitors access to special offers and discounts on a wide variety of attractions, tours, cafés, shopping, and restaurants.
The Belfast Visitor Pass can be bought from the Visit Belfast Welcome Center in Donegall Square North, either of the 2 airport information desks, any Belfast Translink station, or online.
photo by William Murphy (CC BY-SA 2.0) modified
Back to top