10 Best Things to Do in Puerto Vallarta
What is Puerto Vallarta Most Famous For?
Puerto Vallarta is internationally recognized for its charm and friendliness, with life revolving around the ocean. The coastal city has some of Mexico's most pristine beaches, most of which are great for water sports and whale-watching tours. There is plenty to see on land as well, whether you want to embrace some local culture or explore the area's biodiversity.
Exploring Old Vallarta and its traditional architecture gives you a real feel for the Spanish colonial atmosphere. But the city also embraces modern culture – some of the finest galleries in all of Mexico are clustered together along a few small streets in the Centro area and public sculptures dot the city. Read on for our guide of the best things to do in Puerto Vallarta in a day.
What are the best things to do in Puerto Vallarta?
1
Playa Los Muertos
Enjoy windsurfing at Puerto Vallarta's main beach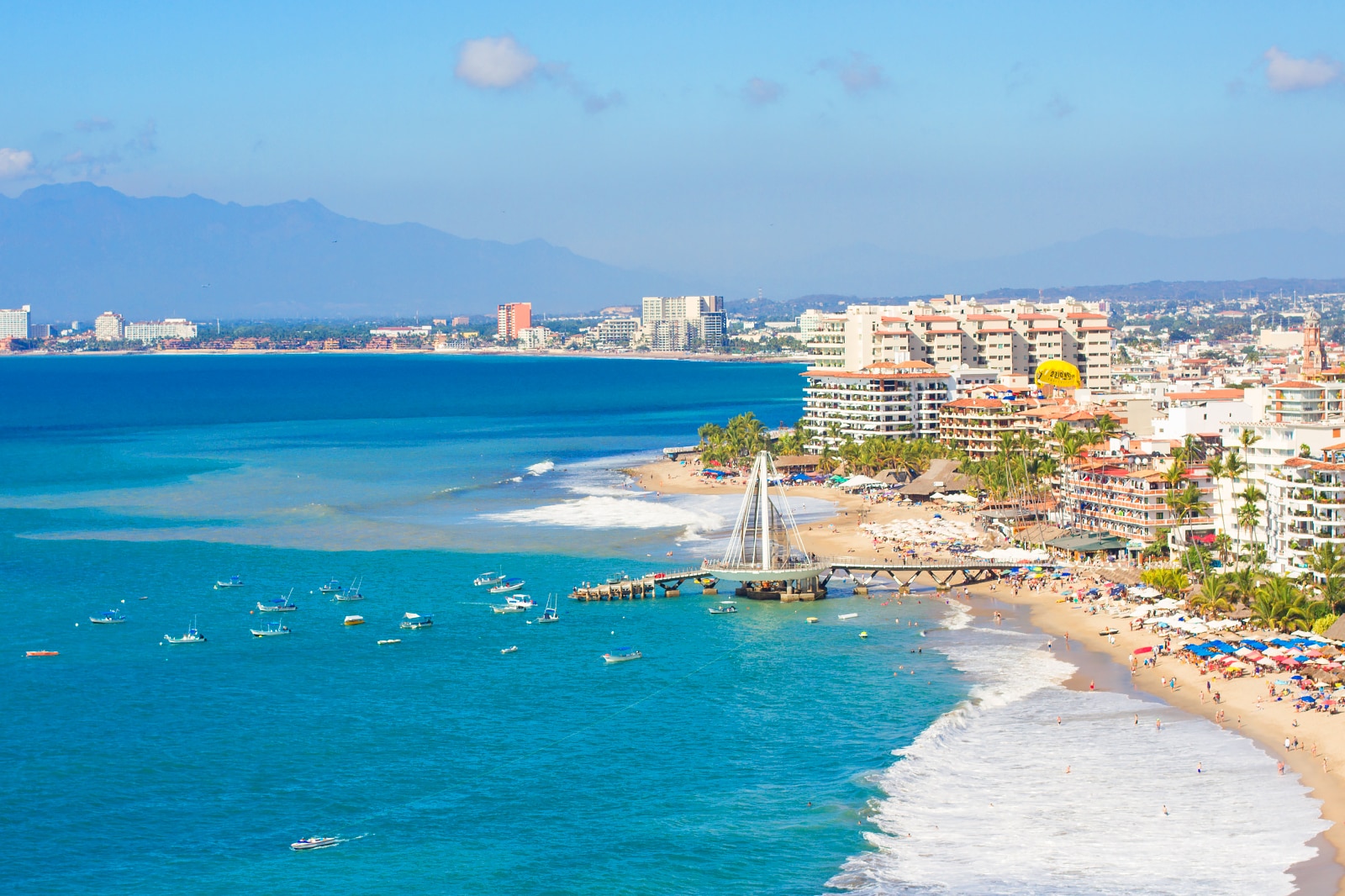 Puerto Vallarta's main beach, Playa Los Muertos (Beach of the Dead) is hugely popular, with lots of places to eat and drink and a variety of water sports on offer. The 1-km-long shoreline has a modern pier that's shaped like a sail, where you get to enjoy views of boats dotted across Banderas Bay. The waters are calm throughout the year, and attract those who enjoy jet-skiing and windsurfing.
Location: Playa Los Muertos, Jalisco, Mexico
2
Cathedral of Our Lady of Guadalupe
Enjoy street processions in early December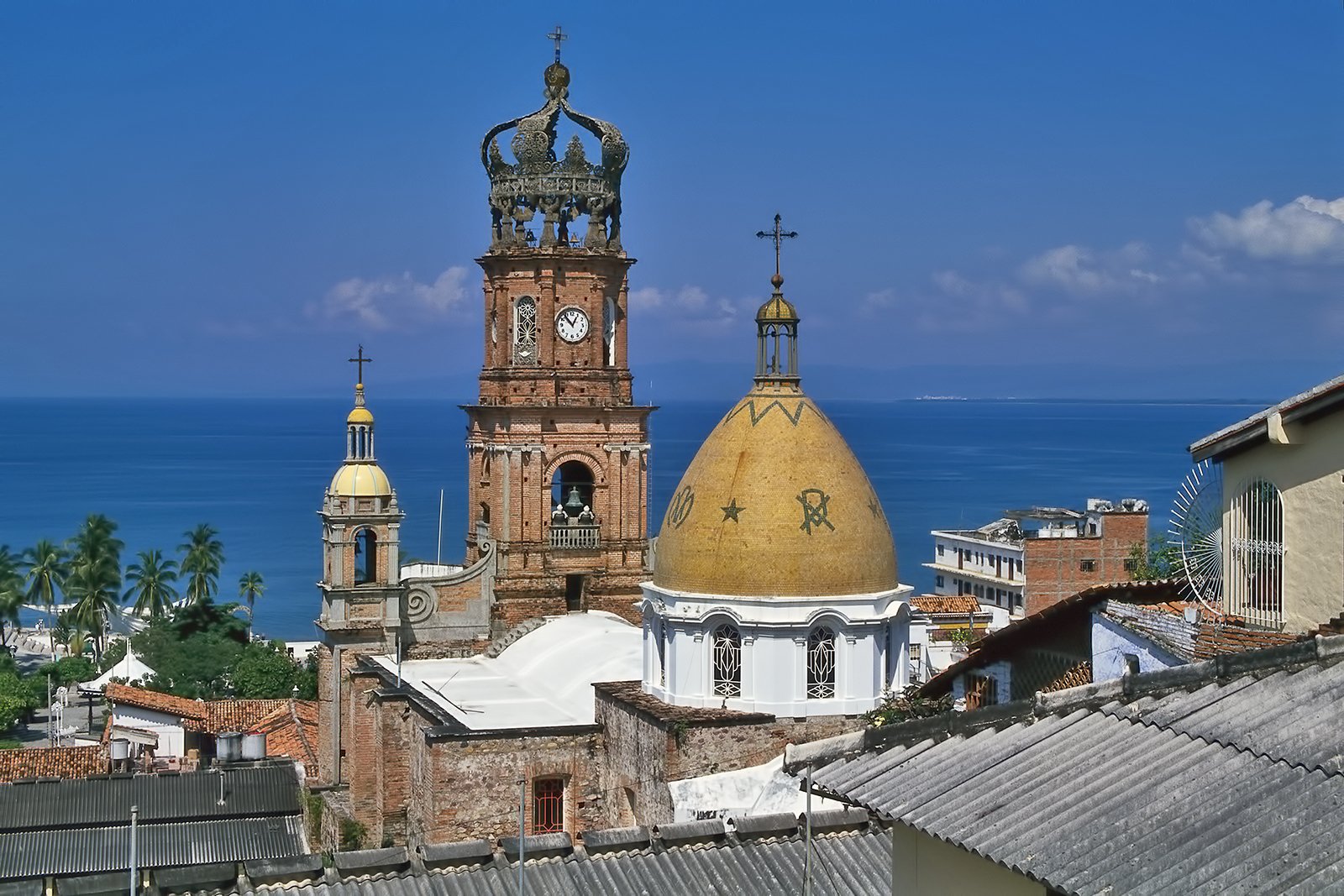 Budget
Couples
History
Photo
The Cathedral of Our Lady of Guadalupe is dedicated to the patron saint of Mexico and of Puerto Vallarta. The center of the cathedral's marble altarpiece holds the image of the lady. The brick bell tower is adorned with a crown that pays homage to the one worn by Carlota, who was briefly empress of Mexico in the 1860s.
From December 1st until 12th, people come together to celebrate the Feast of Our Lady of Guadalupe. This is a good time to visit the cathedral thanks to street processions, festive food and mariachi music.
Location: Hidalgo 370, Centro, 48300 Puerto Vallarta, Jalisco, Mexico
Open: Monday–Friday from 10 am to 6 pm, Saturday from 10 am to 2 pm
Phone: +52 322 222 1326
3
Los Arcos Marine Park
Swim among tropical fish in Banderas Bay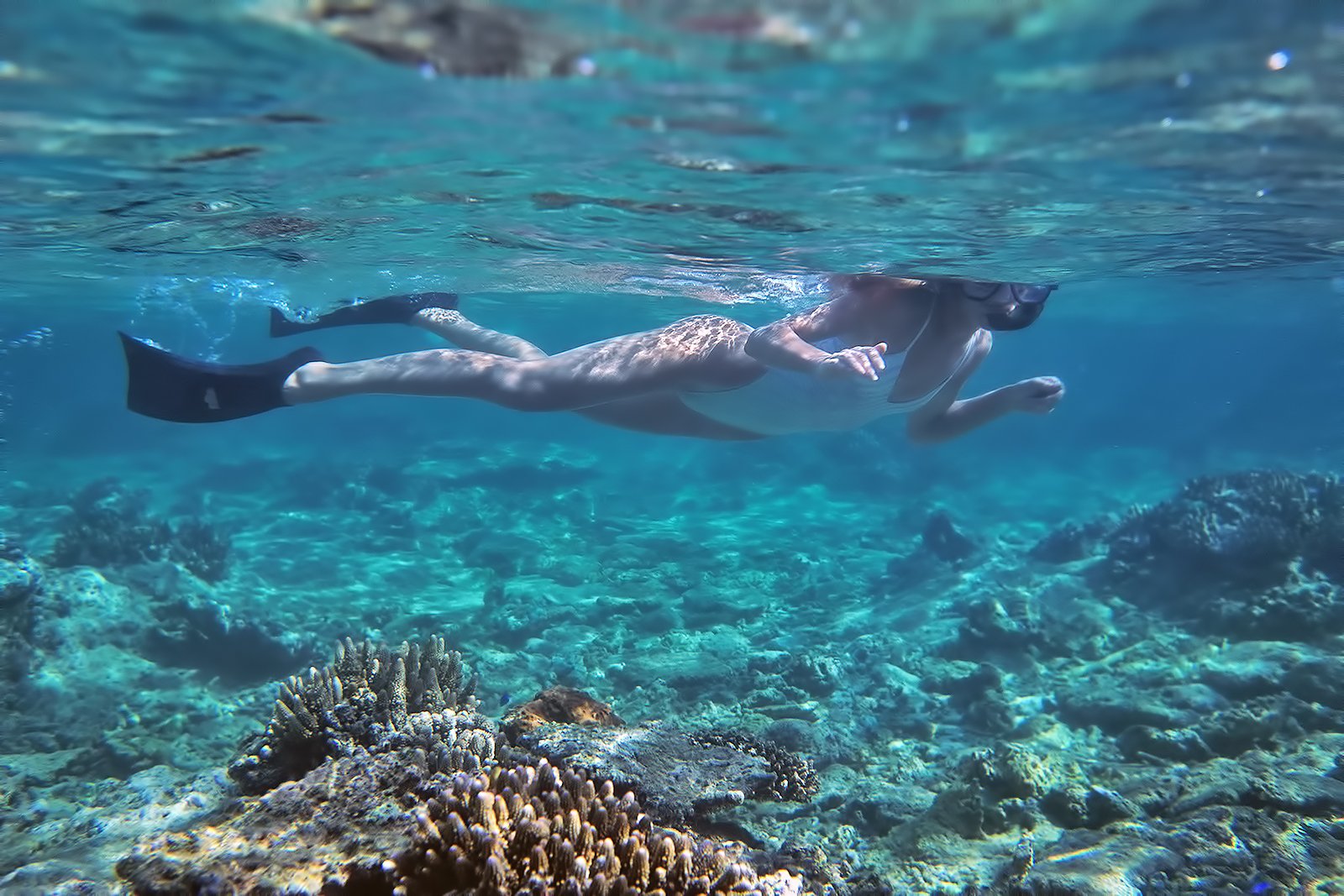 The Los Arcos Marine Park is a protected area in Banderas Bay, on the west coast of Mexico. Boat trips take you to the park's granite islands, many of which look like arches protruding from the ocean surface. Snorkelers and divers often make their way to the Los Arcos Marine Park as they get to see colorful reefs and marine animals, such as octopus, clown fish, rays, octopus, and lobsters.
Location: Frente a Mismaloya, 48354 Puerto Vallarta, Jalisco, Mexico
4
Playa Olas Altas
Watch surfers tackling the waves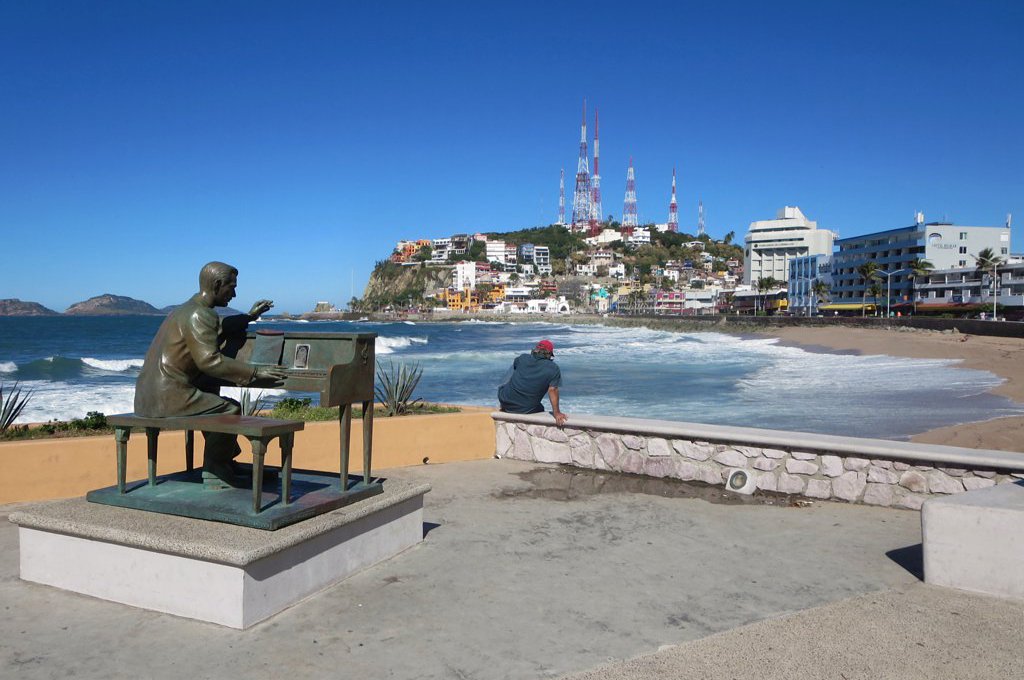 Playa Olas Altas (High Waves Beach) is a quiet stretch of beach about 1 km north of Playa Los Muertos Pier. The waves are strong enough to surf, sometimes reaching heights of 2 meters and above. The best time to enjoy surfing in Playa Olas Altas is from April to October. You can also enjoy relaxing activities such as sunbathing, but head up north to the Carpa Olivera pool if you want to swim.
Location: Playa Olas Altas, Jalisco, Mexico
photo by David Stanley (CC BY 2.0) modified
5
Cuale Archeological Museum
See motifs by one of Mexico's few remaining indigenous tribes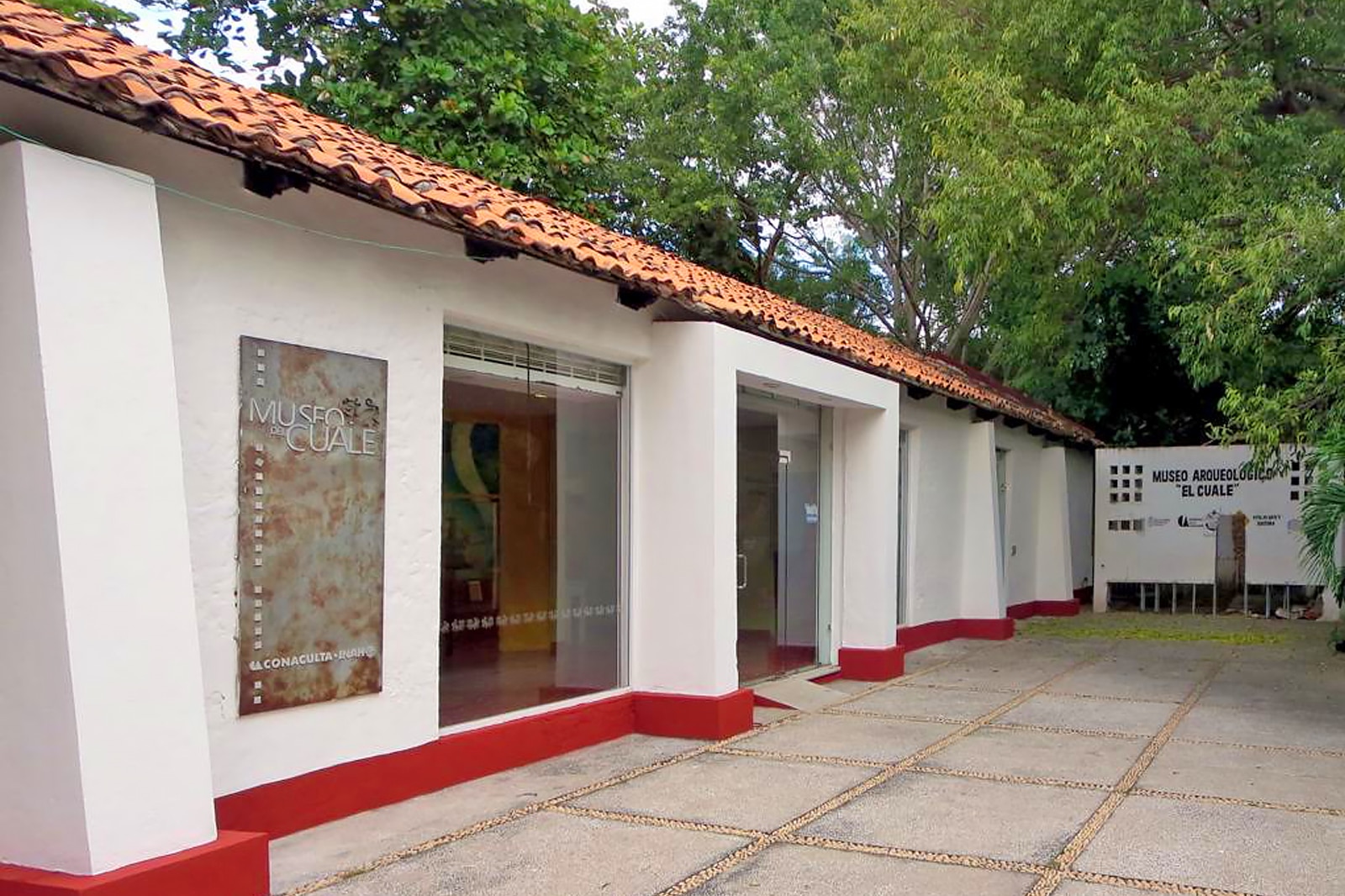 Museo del Cuale (Cuale Archeological Museum) is small but packed with interesting finds. Pre-Columbian figures, Indian artifacts, shaft tombs, together with exhibits of Aztatlán and Purépecha cultures and the Spanish conquest are some of the treasures in store.
Fascinating creations of the Huichol tribe, one of the few remaining indigenous groups that still maintain ancient customs and beliefs, can also be found here. They are known locally for creating traditional motifs, such as symbolic animals and birds, in intricately detailed beadwork and yarn-paintings.
Location: Isla de los Niños del Río Coale s/n Centro, Centro, 48300 Puerto Vallarta, Jal., Mexico
Open: Tuesday–Saturday from 10 am to 7 pm (closed on Sundays and Mondays)
photo by David Stanley (CC BY 2.0) modified
6
Cuale Island Flea Market
Find Mexican crafts at this indoor market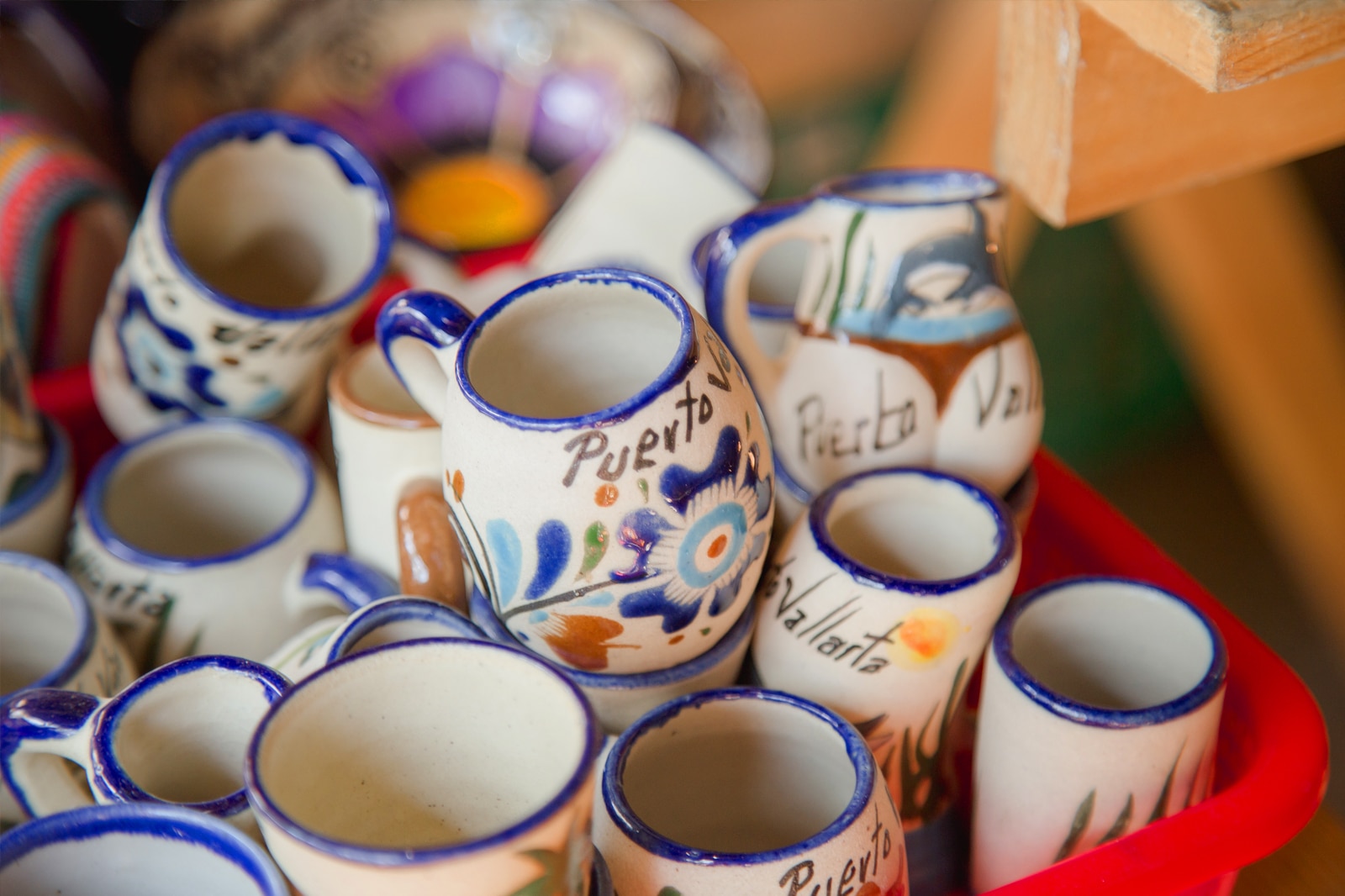 Cuale Island Flea Market is a 2-storey building with dozens of stalls, where you can shop for everything Mexican. From sarapes (shawls), sandals, souvenirs and tee-shirts to jewelry, leather goods and handicraft items, there are plenty of things to include in your shopping bag when you're in the area.
Keep your energy up for all that shopping at one of the food stalls selling Jalisco food. These include tacos, tamales, and pico de gallo (diced tomatoes, onion, cilantro, serrano chili, and lime juice).
Location: Zona Romántica, Emiliano Zapata, 48380 Puerto Vallarta, Jalisco, Mexico
Open: Daily from 9 am to 9 pm
7
Vallarta Botanical Gardens
Check out Mexico's largest orchid collection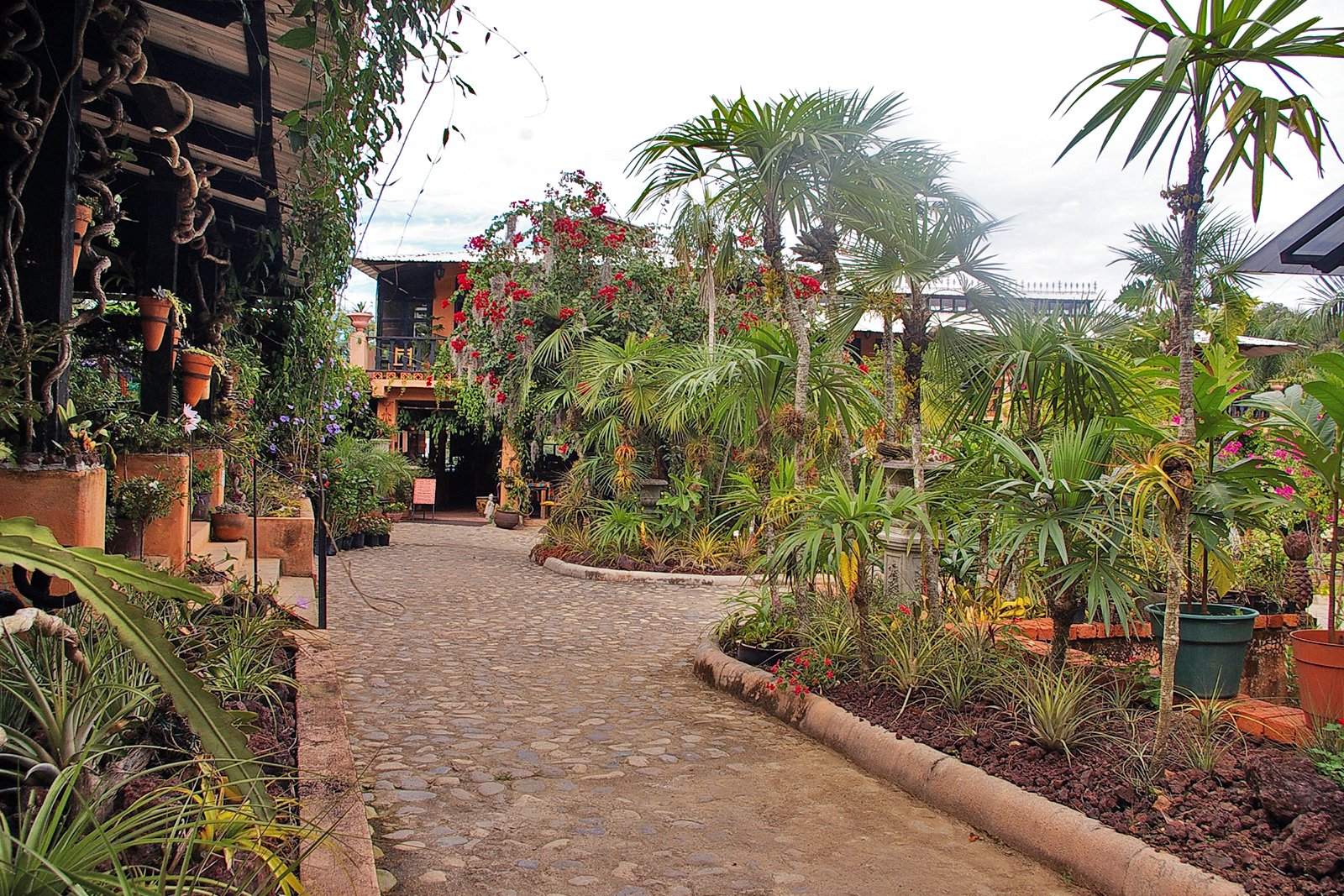 Vallarta Botanical Gardens attracts nature lovers and those who want to relax with views of exotic flowers, plants and trees. There are numerous hiking trails for visitors to explore the carefully presented collections. The orchid collection in particular is one to look out for – they aim to keep the title of 'Mexico's biggest orchid collection'. Besides walking through the gardens, you can take a dip in the neighboring Rio Horcones emerald pools.
Location: Carret. Barra De Navidad Km. 24, Las Juntas y los Veranos, 48447 Jal., Mexico
Open: April–November: Tuesday–Sunday from 9 am to 6 pm. December–March: daily from 9 am to 6 pm
Phone: +52 322 223 6182
photo by Thomassin Mickaël (CC BY 2.0) modified
8
Malecón
Climb the lighthouse for panoramic ocean views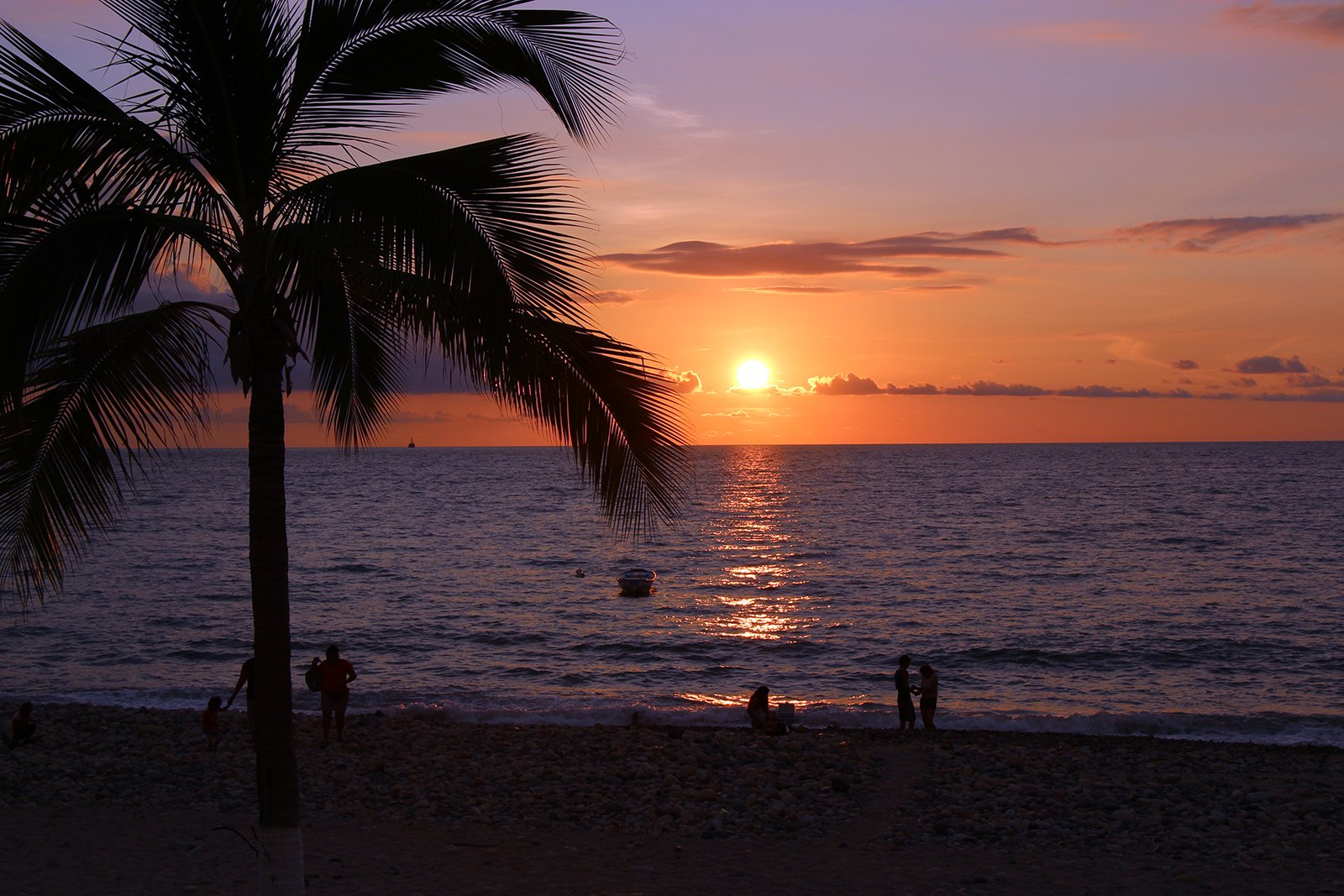 Families
Couples
Single
Group
Malecón, a promenade that stretches almost 1 km, connecting the city's historical center to the waterfront. Grab some refreshment at one of the many cafes before crossing the swinging bridges to Cuale Island, where you can browse the numerous market stalls. For a great view of the bay, make sure you climb the Matamoros lighthouse. Those in search of marine life should prepare their cameras for humpback whale sightings.
Location: Paseo Díaz Ordaz S/N, Centro, 48300 Puerto Vallarta, Jal., Mexico
photo by Christian Frausto Bernal (CC BY-SA 2.0) modified
9
Drink tequila
Go for a tequila-tasting tour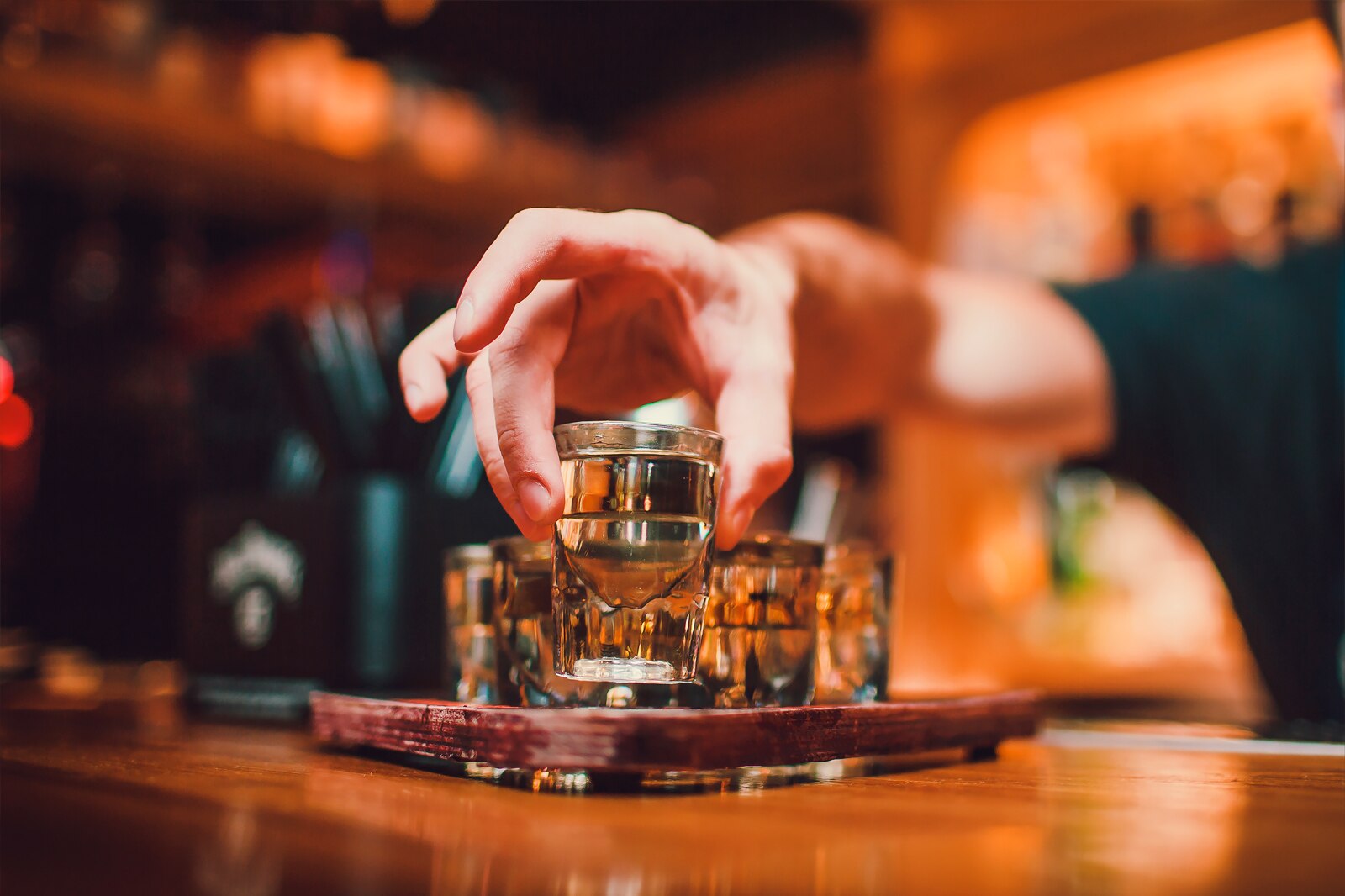 Tequila is a distilled liquor made from blue agave plants. The alcoholic drink can only be produced in Mexico, and locals typically drink it straight as a shot. If you want to learn more about how tequila is produced, opt for a tequila tasting tour when you're in Puerto Vallarta. Most tours include at least 3 types of tequilas for you to sample, as well as informative guides on quality and food pairing.
10
Los Arcos Amphitheater
Watch free concerts at this open-air theatre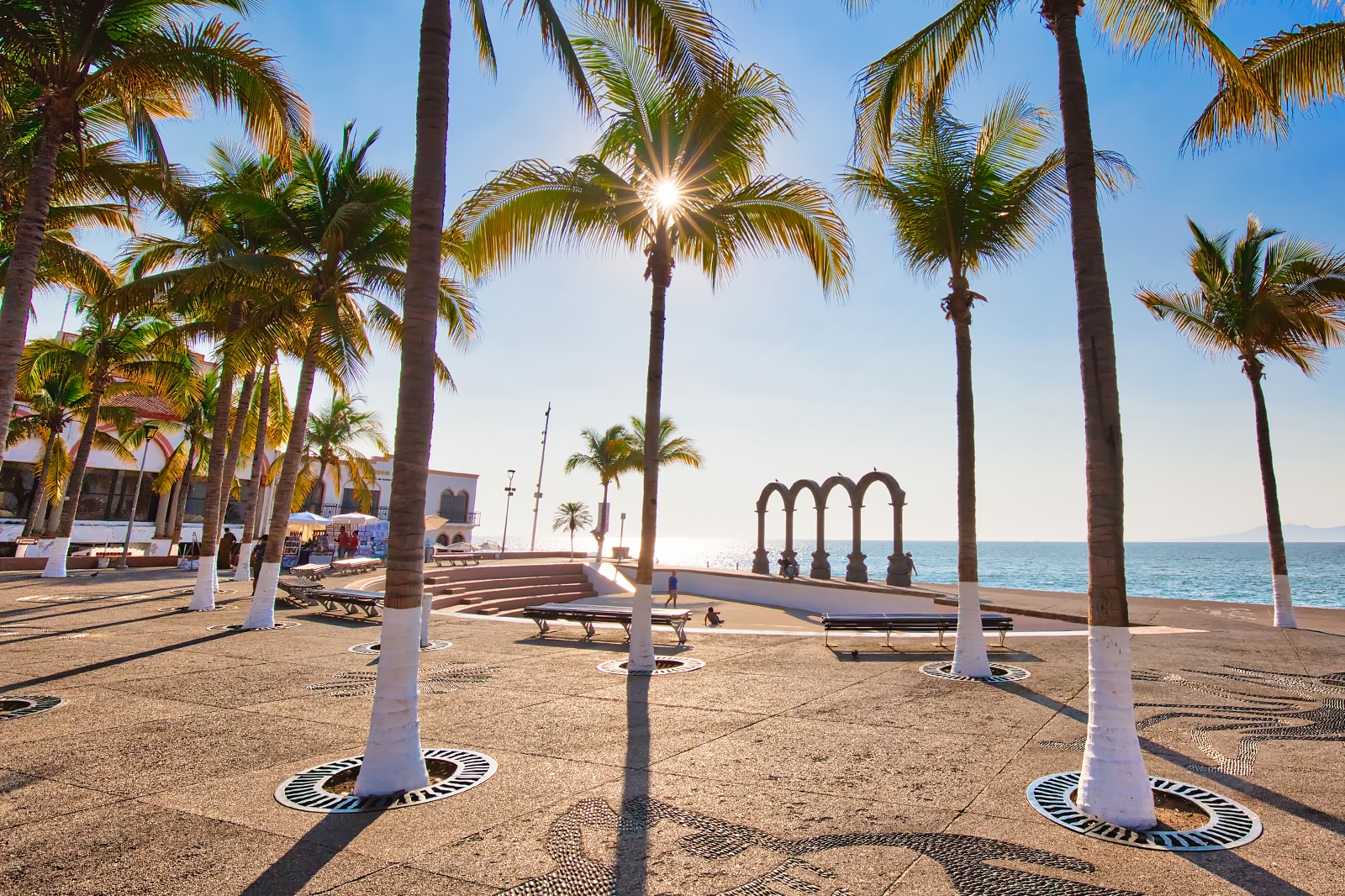 The Los Arcos Amphitheater, which also goes by the name Aquiles Serdán Theatre, is a Vallarta landmark. The 4 distinctive stone arches that back the theatre have become symbol of the city. It's used regularly as an open-air theatre for cultural performances and festivals on weekends and during holidays. Choirs, bands and dancers put on performances most nights and they are usually free to watch. The sunsets are also pretty special from here – the arches and Banderas Bay making the perfect backdrop.
Location: Malecón s/n, Centro, 48300 Puerto Vallarta, Jal., Mexico
Back to top