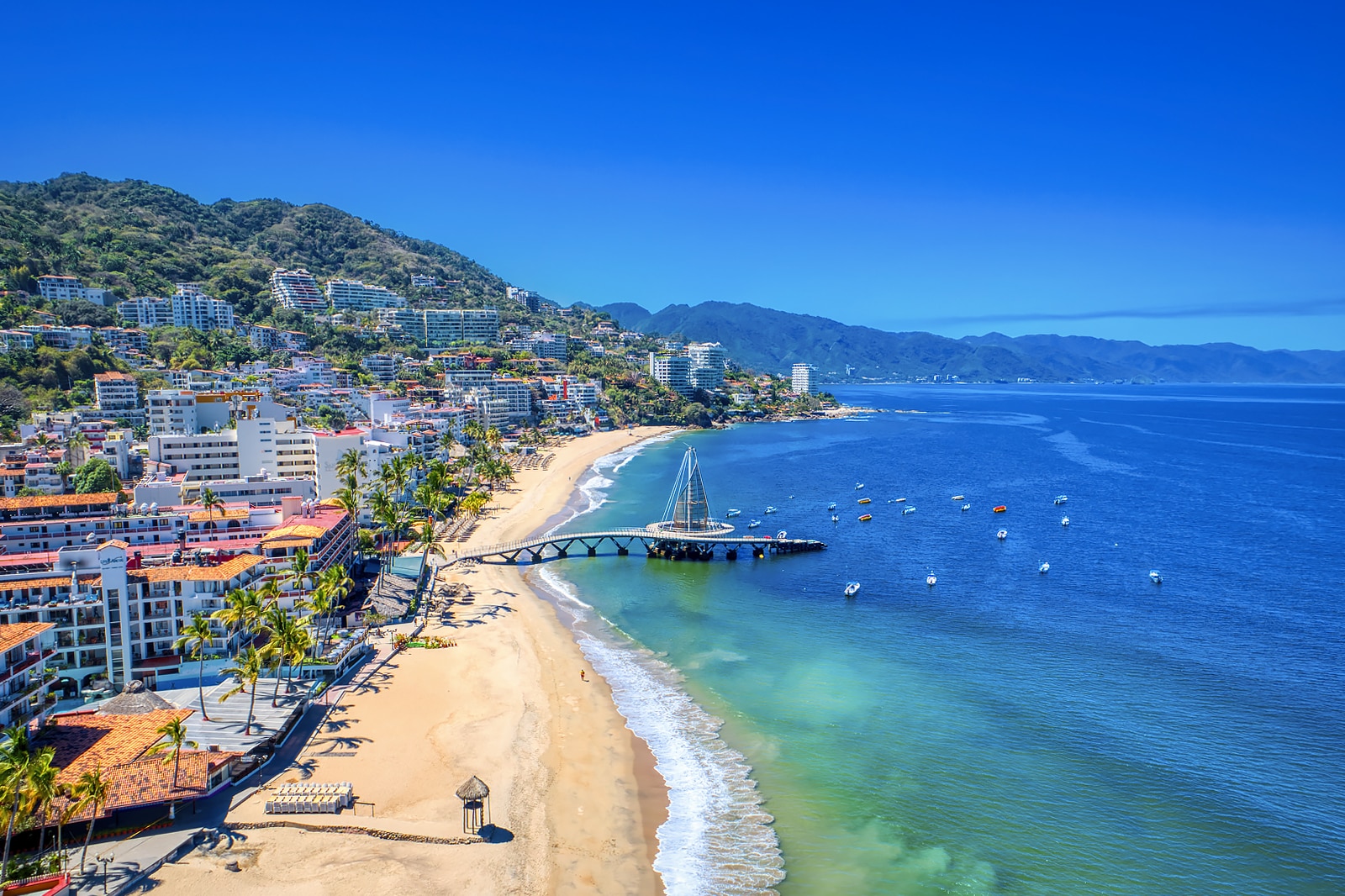 Puerto Vallarta
What you need to know before you go
Puerto Vallarta, a low-key fishing village turned resort town, attracts thousands of people per year with tropical temperatures, warm water, and white sand along the Pacific coast. Given the number of resorts in South Hotel Zone alone, it's no surprise that half of the city's economy comes from tourism and half of those employed in Puerto Vallarta work in the industry.
Enjoy fantastic customer service whether you're dining at a restaurant or buying an engagement ring in the Romantic Zone. Watch the sunset from a beachside restaurant as you tuck into some grilled red snapper, Puerto Vallarta's specialty.
What to see & do in Puerto Vallarta
Featured stories & fun stuff
Things to do in Puerto Vallarta offer an extensive array of activities and experiences, from exploring the ocean to soaring on a parachute to world-class shopping, dining, history, and culture. You can visit one of the only urban estuaries in Latin America to learn about the American alligator, take a boat tour to see humpback whales, witness sea turtles laying eggs, and go swimming with dolphins. Puerto Vallarta also... Read more
Where to go & what to do at night in Puerto Vallarta
10 Best Things to Do After Dinner in Puerto Vallarta

Looking for the best things to do after dinner in Puerto Vallarta? We've gotten you covered with this guide. The stunning seaside resort is the jewel of Mexico's West Coast, famed for its sun-drenched beaches and gorgeous colonial-era architecture. And there are plenty of ways to stay entertained once the sun sinks into the Pacific (a highlight in...
Puerto Vallarta Travel Essentials

Our Puerto Vallarta Travel Essentials lays out the essential information you need to help planning your trip to one of the most popular destinations in Mexico. No matter how frequently you travel, some questions will always need answers: What's the weather like? How can I get from the airport to my hotel? What currency and type of plug do I...
Back to top