The Gran Cenote in Tulum is one of the most popular tourist attractions for travelers heading to Mexico's Riviera Maya. Cenotes – natural sinkholes filled with water and surrounded by soaring limestone rock walls – are synonymous with this region of Mexico. The water is a beautifully vibrant blue and it's easy enough to reach with the help of a taxi cab or rental automobile. Cenotes rank highly on lists of top things to do when traveling to Tulum, especially the Gran Cenote – possibly the most well-known of them all.
Travelers can visit just for the outdoor adventure aspect (after all, how many of your friends can say they climbed into an underground cavern for a bit of freshwater bathing?) or for the nature aspect. The cenote is filled with bats, birds and geological features. Whatever your reason for visiting Tulum's Gran Cenote, you're sure to come back with tales of stunning scenery.
Gran Cenote in Tulum - one of the highlights of 10 Best Things to Do in Tulum and 10 Best Swimming Holes and Cenotes Near Tulum (Read all about Tulum here)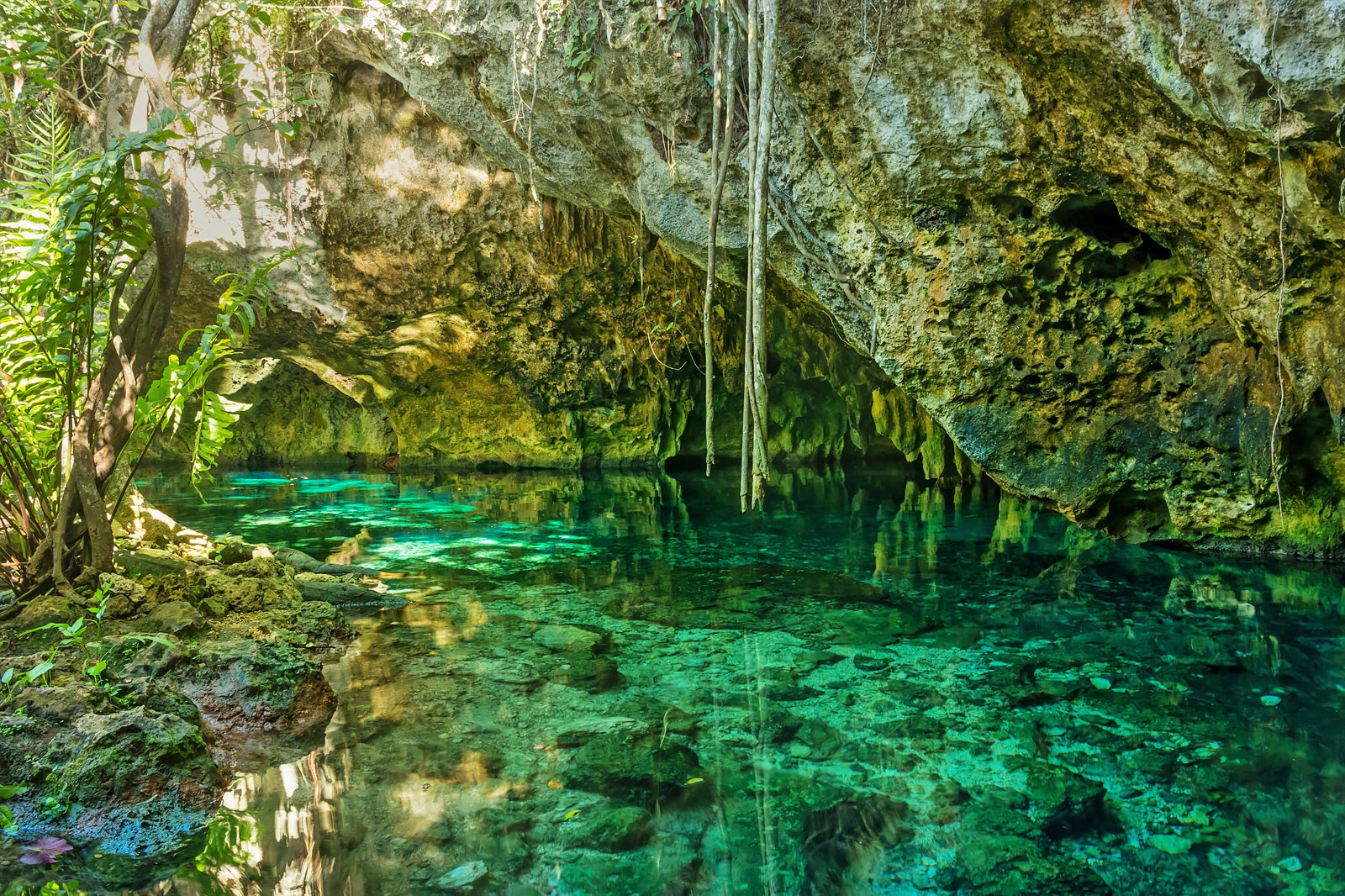 Highlights and features of the Gran Cenote
Situated only a few miles outside of Tulum, getting to Gran Cenote for a tour or other activities is easy enough. Once arrived, you can see and experience Gran Cenote exactly the way you prefer, however your travel style dictates.
For some, the highlight is simply standing on the edge of the cenote and getting social media-ready photos from a bird's-eye vantage point. For others, the experience isn't complete without a little scuba diving or snorkeling. Even if you don't put on a snorkel mask, you'll still be able to spot the underwater fish with just a simple swim, the water is so clear. Some prefer to take tours, to learn more about the cenote's history, cultural implications, wildlife and geological formations.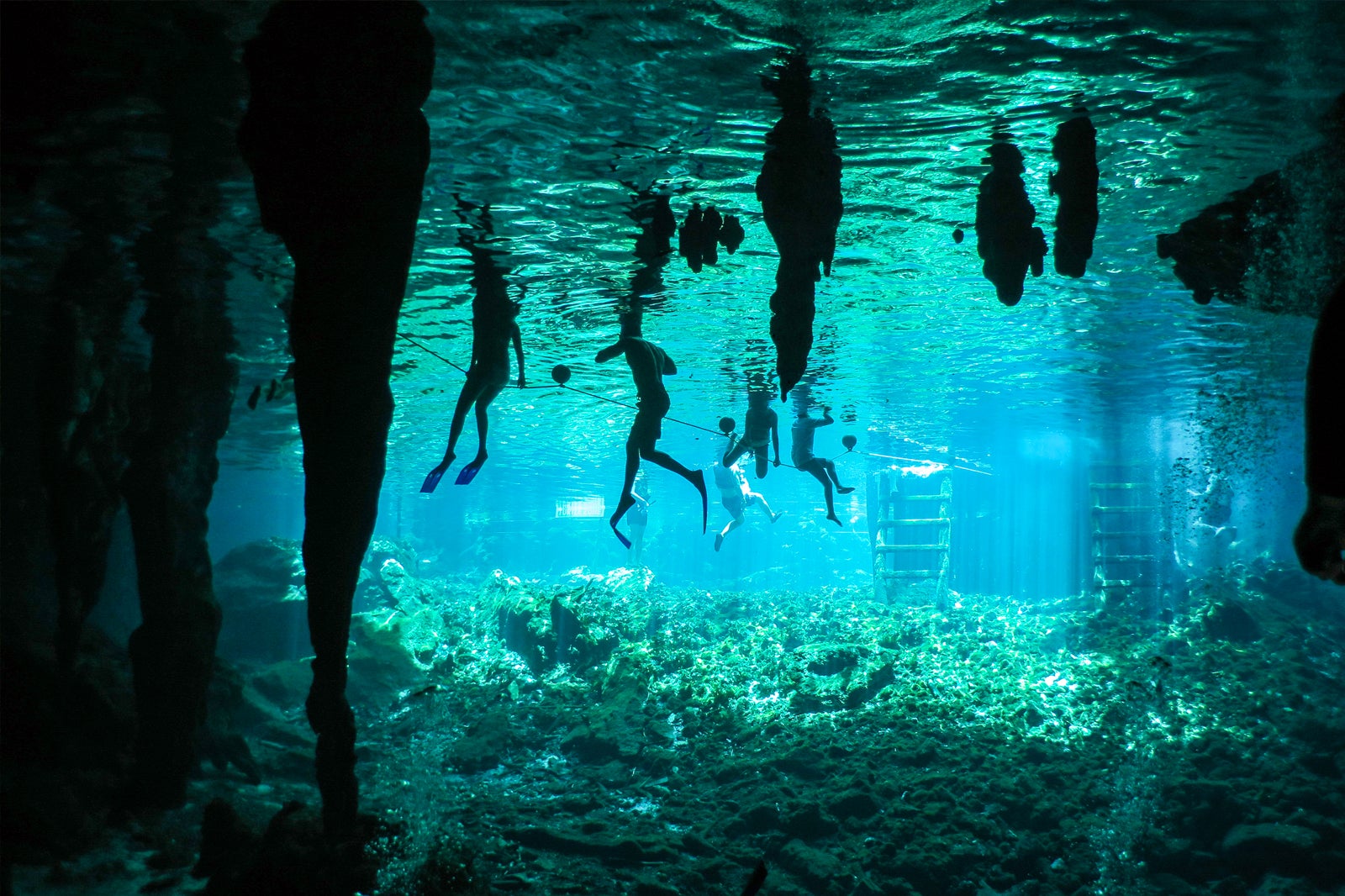 History of the Gran Cenote
Gran Cenote may look like just a water-filled hole in the ground, albeit a beautiful one, but its importance is far greater and reaches far further back than some travelers might expect. Part of the longest underground water system on the planet, and the second-longest cave system in the world, Gran Cenote and similar limestone-surrounded ground waterways were part of the reason this region of Mexico was settled more than 12,000 years ago.
The fresh water helped to fuel life and some peoples, such as the Mayans, viewed the waters as sacred and used them for sacrificial offerings. Looking even further back, some estimate that these Yucatan Peninsula cenotes were linked to the extinction of regional dinosaurs, with some cenotes formed by potentially devastating meteor impacts. Today, the subject of cenotes isn't quite so serious but, for many first-time visitors, their beauty is still capable of striking a certain amount of awe in onlookers.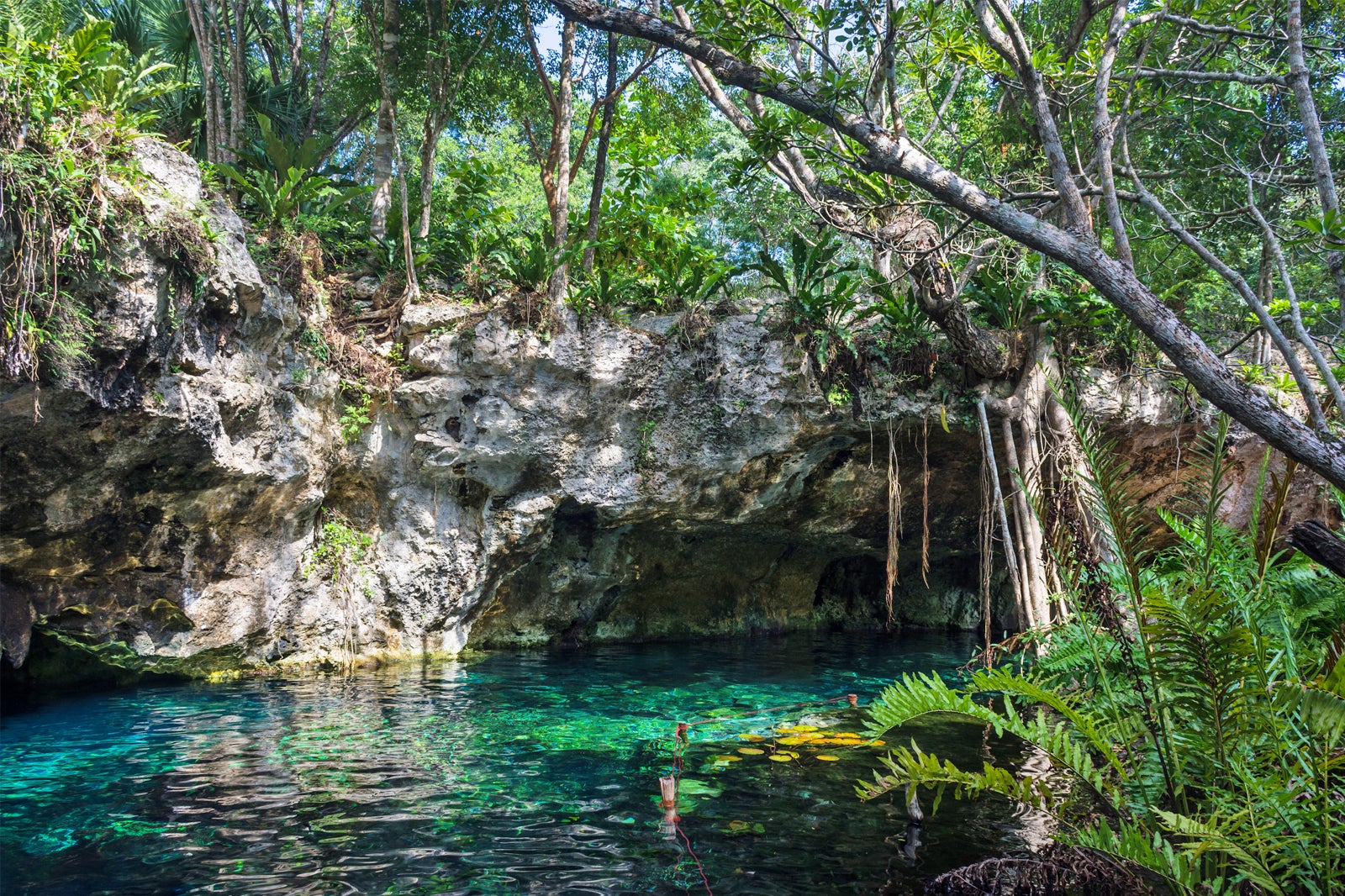 Good to know about the Gran Cenote
As the most popular Tulum cenote, Gran Cenote can get crowded, so you may want to visit early. Any reputable taxi cab provider will definitely be able to find the cenote with no problem. While some visitors may find the crowds annoying, the cenote's popularity has resulted in development that makes visiting easier and more convenient. Amenities include restrooms, lockers, tours and gear rental. If you rent a locker, you'll be required to leave a form of identification with a cenote employee as a deposit.
You are allowed to bring your own snorkel equipment if desired. While there's limited onsite dining, with just snacks and beverages available, mobile food vendors can often be found catering to the crowds arriving at and leaving the cenote, near the entrance and exits.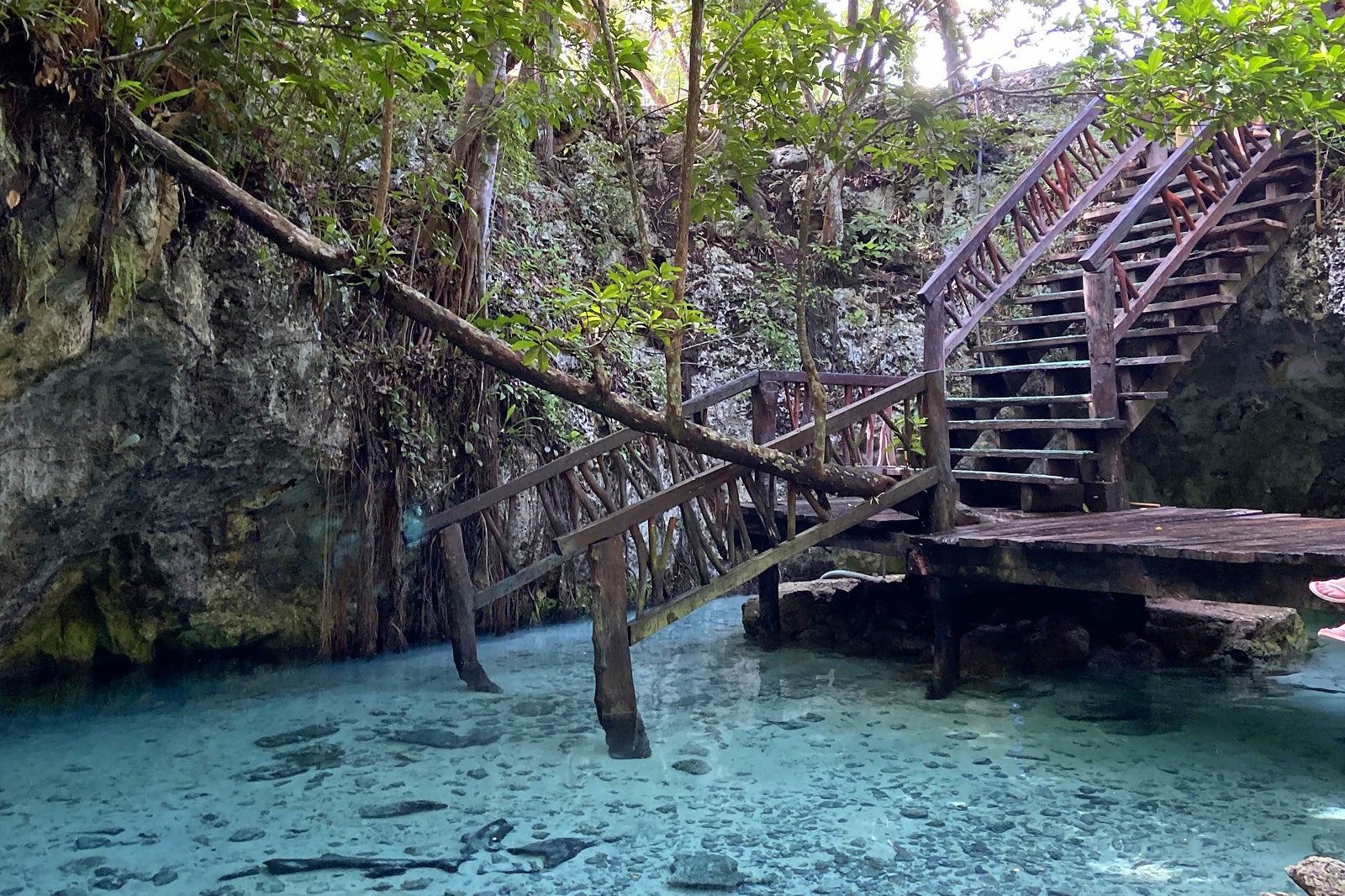 Gran Cenote in Tulum
Location: Quintana Roo 109, Tulum 77796, Mexico
Open: Daily from 8 am to 4.45 pm
Back to top