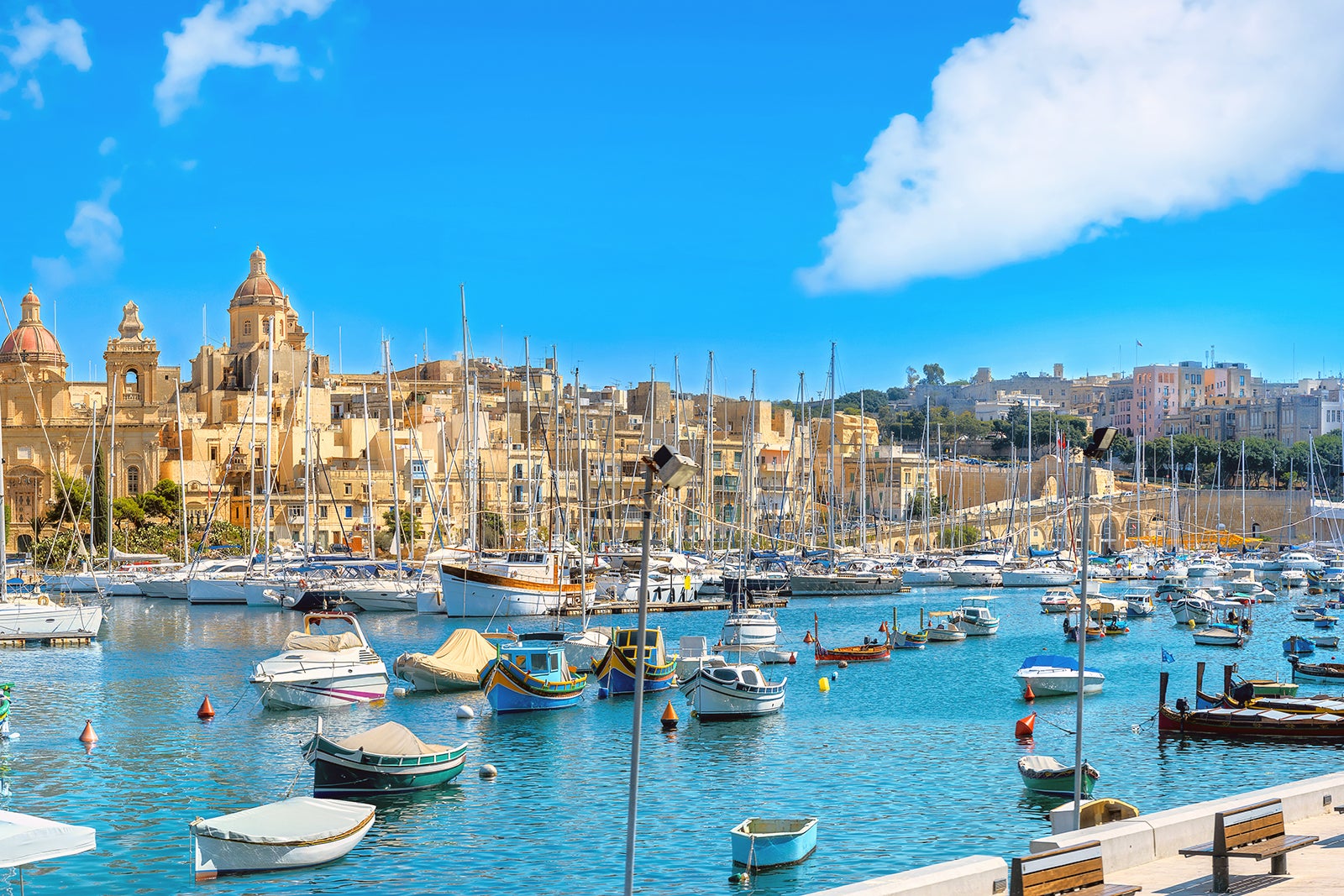 10 Best Things to Do in Malta
What is Malta Most Famous For?
The small archipelago of Malta is packed with things to do thanks to its rich history, art and culture. Exploring its medieval streets and age-old caves will give you a taste of bygone eras and a glimpse into the island state's glorious past. Malta is full of charm and character, and you can't help but feel that when you walk around its towns and villages.
Offering a variety of activities to do and sights to see, Malta is attracting all kinds of tourists from all over the world. Those with a love of historical sights are certainly well catered for, but there are also great beaches and amazing scuba diving sites around the coast. Further inland, you have rugged hills and great hiking routes, among plenty of other attractions.
What are the best things to do in Malta?
1
Marsaxlokk
Experience the Maltese way of life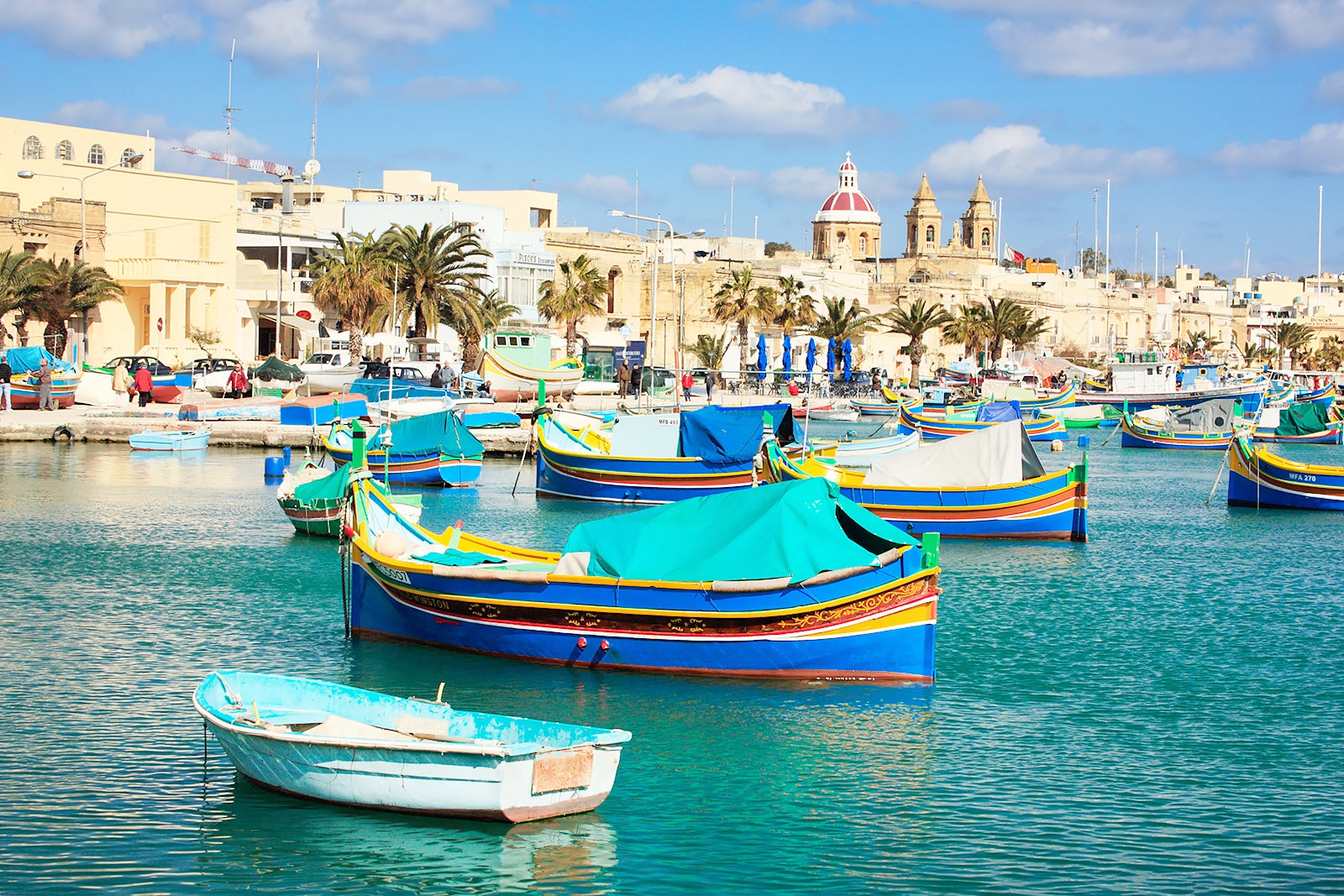 An old fishing village in Malta's South Eastern region, Marsaxlokk can offer you interesting opportunities to experience Maltese life and meet the locals. While there, don't pass up a chance to feast on fresh seafood. Many restaurants line the village's harbor, where you can get a table overlooking the sea as you dine on the catch of the day.
The market is open every day, with stalls set up along the harbor offering a myriad of goods, from souvenirs and clothes to paintings. Sundays are extra special as the market extends further into the quay, where fishermen set up shop, selling their latest catch.
Location: Xatt is-Sajjieda, Marsaxlokk, Malta
2
Mdina
Take a step back in time in Malta's silent city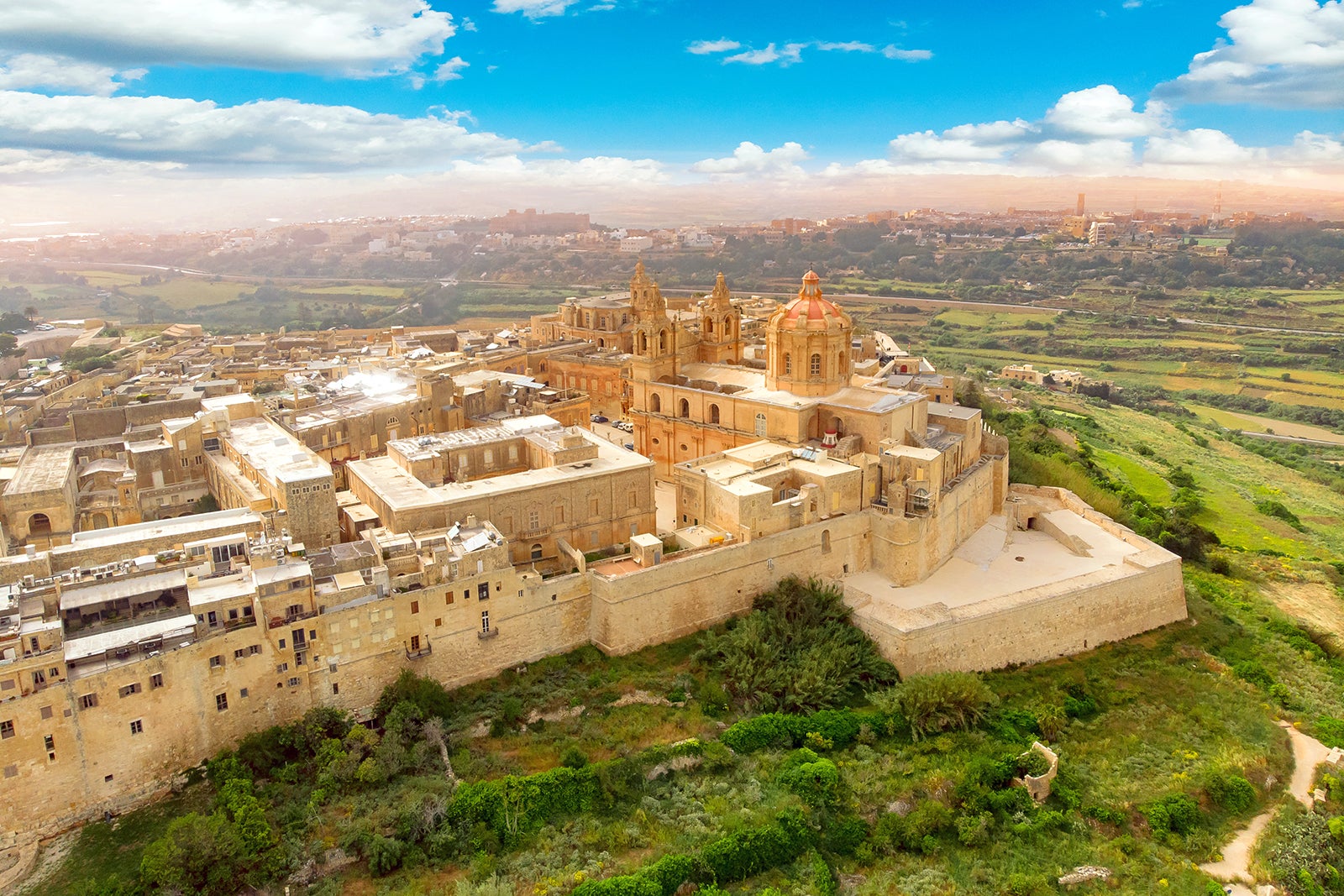 Also called the Silent City, Mdina is a fortified town situated in the heart of Malta. The old capital sits on top of a hill, overlooking its neighbours. Filling its narrow streets are Norman and Baroque architecture, once inhabited by the island's most noble families. With only a few cars allowed to enter the historic city, it pretty much looks like it's stuck in time.
Aside from the architecture, there are plenty of sights to see in Mdina, most of which are within walking distance of each other. You can explore churches and museums. Look out for the Fontanella Tearooms for tasty refreshments and be sure to try their famed homemade cakes.
Location: Is-Saqqajja, Ir-Rabat, Malta
3
St. John's Co-Cathedral
Marvel at great baroque art and architecture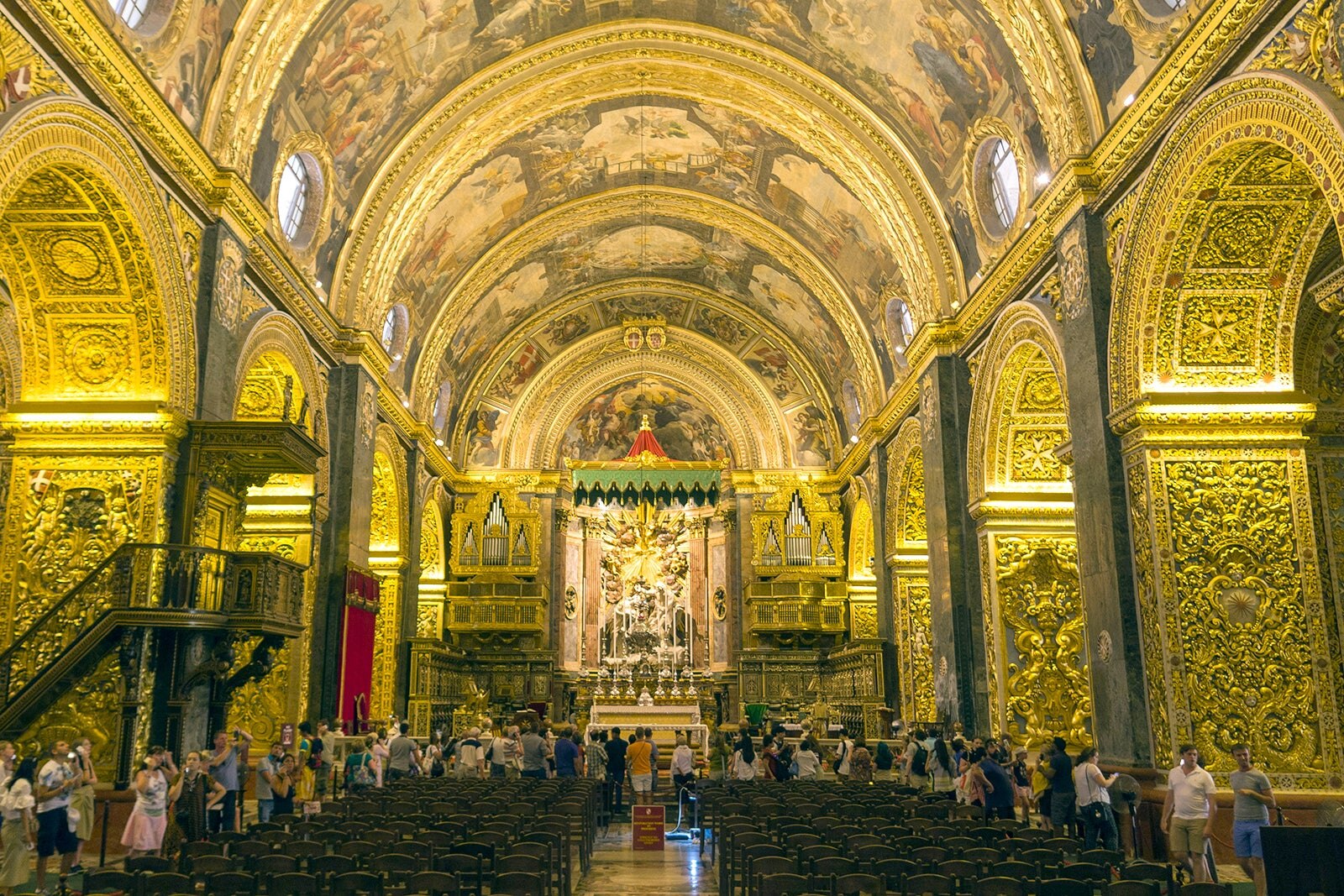 Built in the 16th century, St. John's Co-Cathedral is an architectural gem in the historic city of Valletta. Beyond the plain Baroque façade of the cathedral lies an extravagant interior, decorated with gold, silver and marble. Paintings by leading artists of the period also adorn the halls of the cathedral, including Caravaggio's masterpiece The Beheading of St. John the Baptist.
You can get a glimpse of the city's rich history from the cathedral as part of it serves as a museum, housing old manuscripts from the Knights of St. John, who once occupied the small Mediterranean island.
Location: Triq San Gwann, Il-Belt Valletta, Malta
Open: Weekdays from 9.30 am to 4 pm; Saturdays from 9.30 am to 12 pm
Phone: +356 2122 0536
4
Cottonera's 3 cities
Venture into the medieval fortified cities of Malta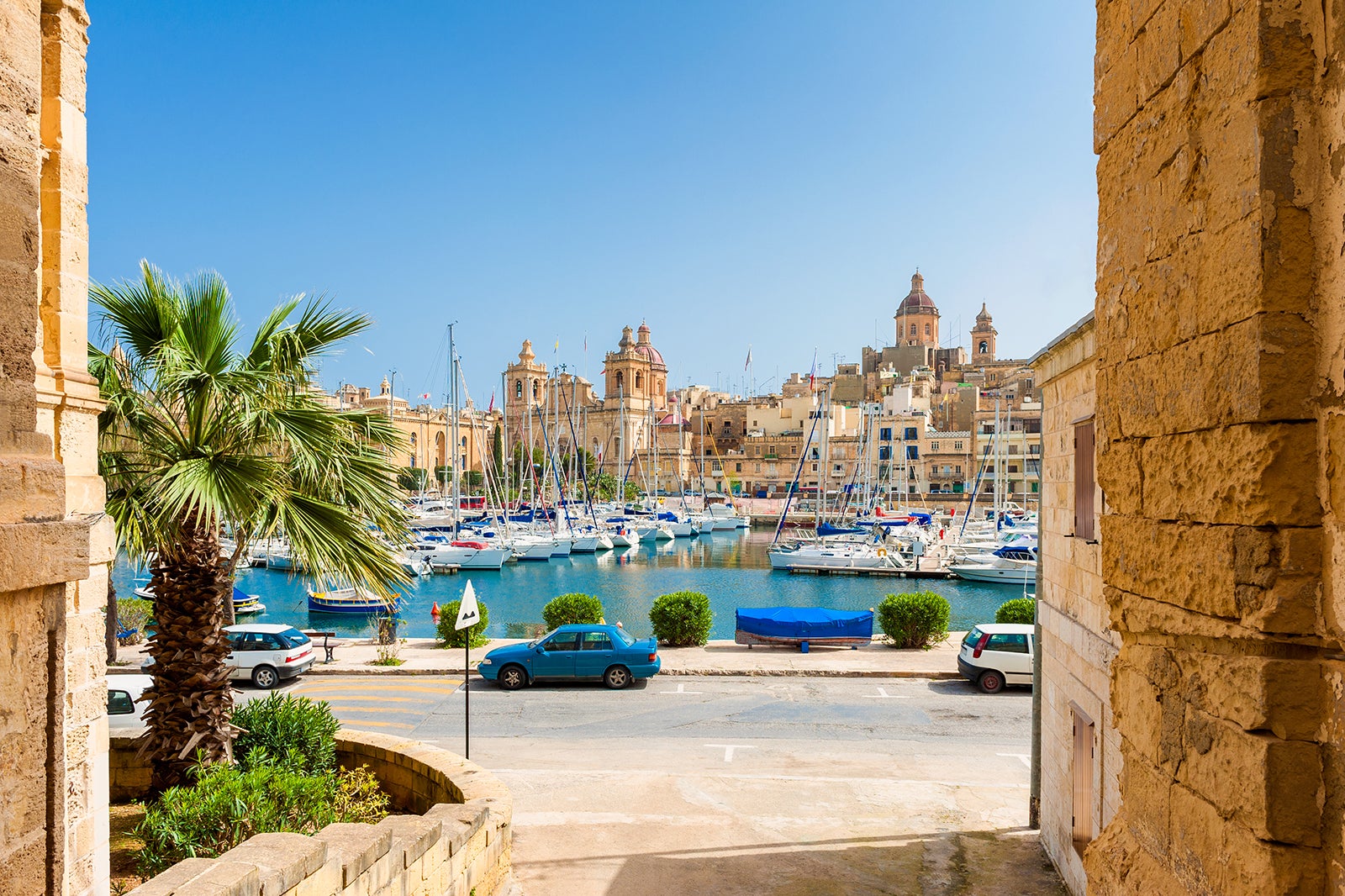 Malta's 3 fortified cities are Birgu, Senglea and Cospicua. Together, they are known as Cottonera, named after Grand Maître Nicolas Cotoner, the man who built the medieval fortifications in the 17th century. During the Second World War, the cities were heavily bombed, which destroyed age-old buildings and forced residents to flee. After decades of abandonment, Cottonera is thriving again.
You can stroll the narrow streets and admire the historic structures that were built by the Knights of St. John. You can explore museums and learn about Malta's rich maritime history. Then, after a tiring day of exploring, you can head off to the waterfront and wait for the sun to set over Valletta's medieval fortifications.
5
HMS Maori
Take a plunge into World War II history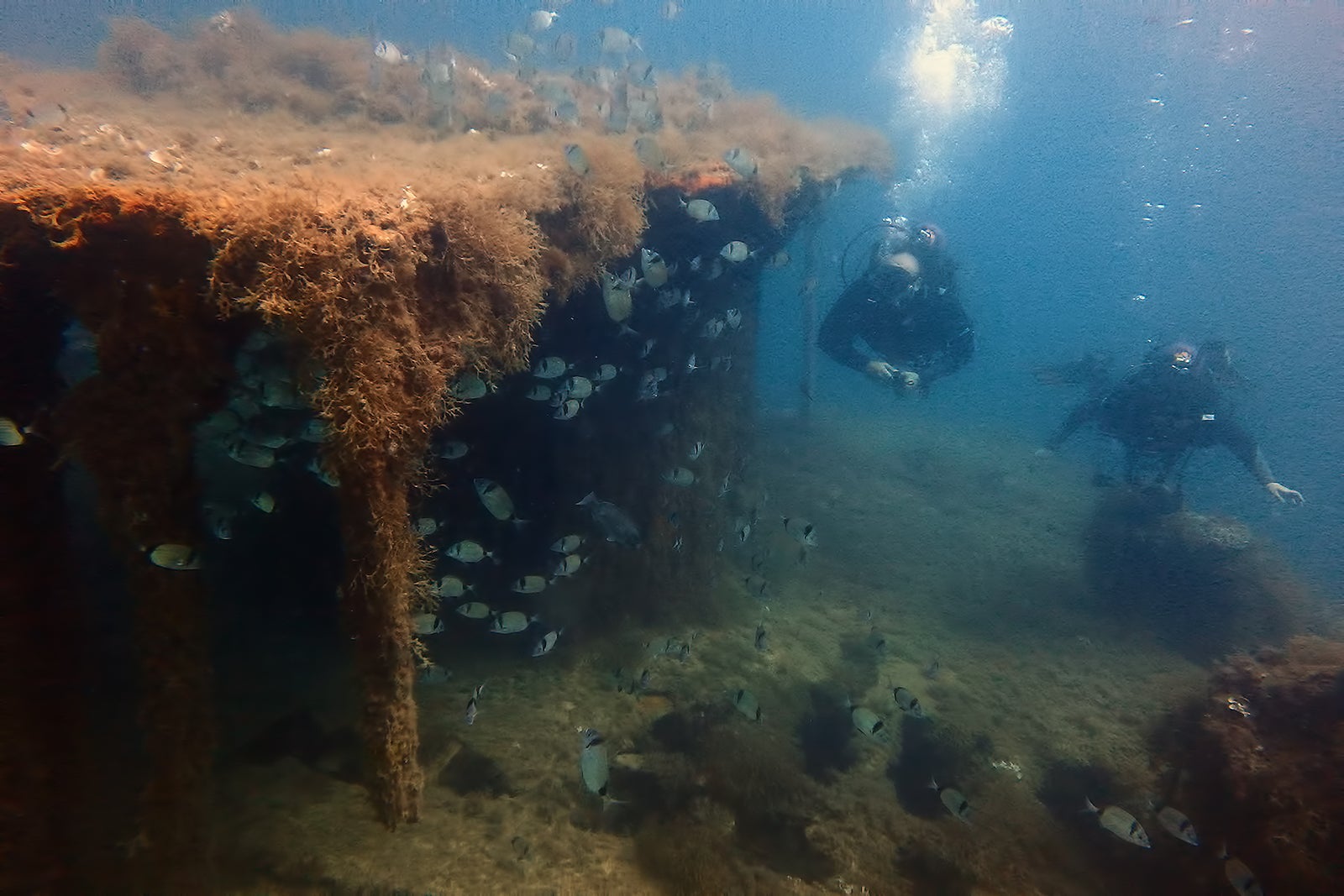 Take sightseeing to a whole new level by exploring the wreck of HMS Maori. It's arguably the most popular Second World War wreck in Malta as it's found in shallow waters. With a depth of 16 meters, even novice divers can explore the sunken destroyer.
Half of the ship is buried in the sand. Nevertheless, divers still have a lot of nooks and crannies to explore. Visibility in the area is generally not as good as other dive sites due to the current. But on good days, underwater photographers can capture interesting shots of the wreck and the sea life around as light can come through the ship's portholes and side panels.
Location: St Elmo Bay, Valletta, Malta
6
Popeye Village
Spend a day in the original film set of Popeye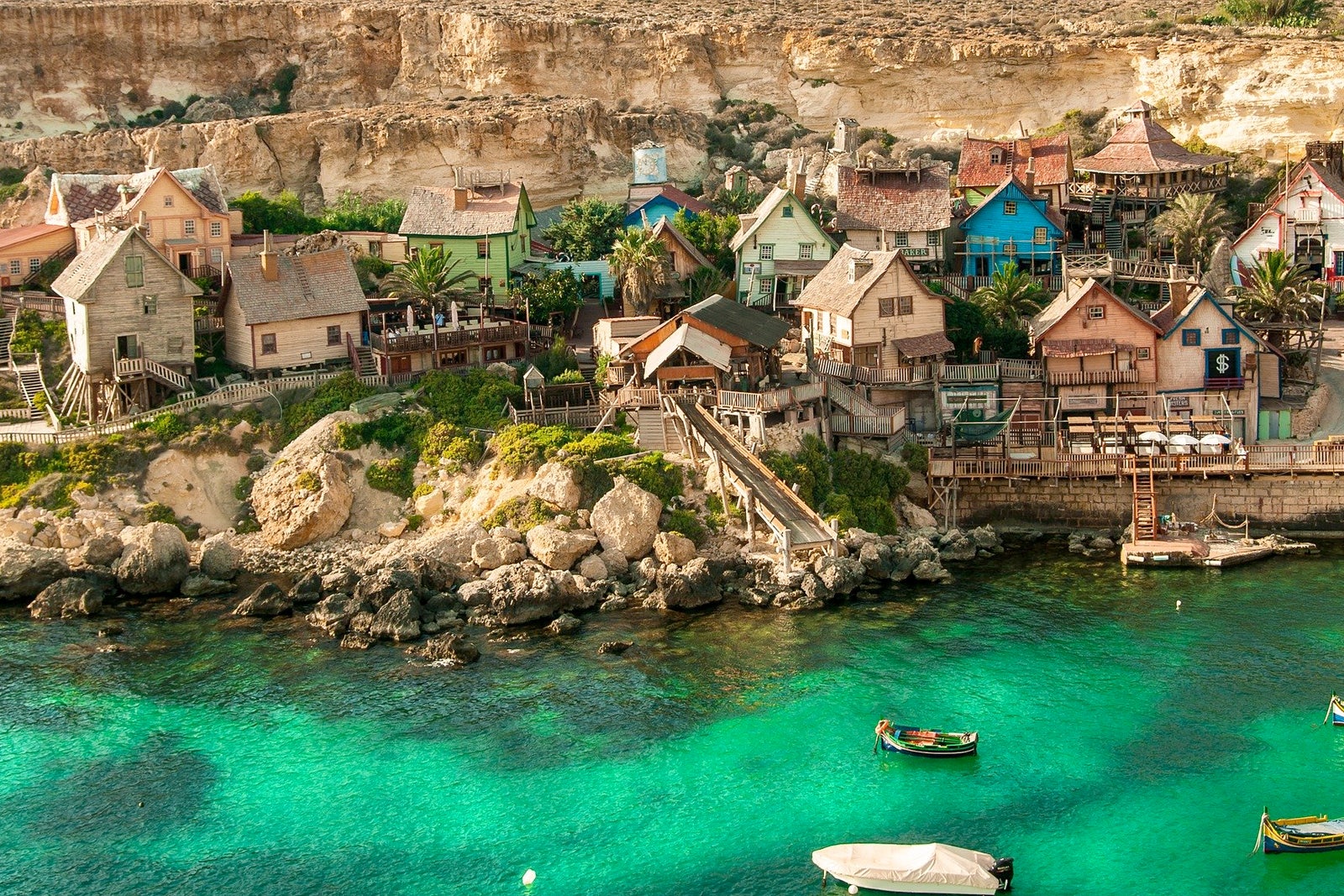 The Popeye Village was built for the 1980 musical production of Popeye. It has been converted into a small theme park where you can go on a 15-minute boat ride and explore its rustic wooden buildings. Some of the buildings in the village still have the props that were used in the film's production.
At the center of the village, you'll find a movie theater where you can learn more about the film and how the elaborate set was constructed. All year round, there's also a variety of activities that you can participate in. Some of the regular entertainment for families includes puppet shows, Popeye and his friends, and Doctor Graves.
Location: Triq Tal-Prajjet, Il-Mellieħa, Malta
Open: November–March: daily from 9.30 am to 4.30 pm. April–June and September–October: daily from 9.30 am to 5.30 pm. July–August: daily from 9.30 am to 7.30 pm
Phone: +356 2152 4782
7
Hal Saflieni Hypogeum
Explore Malta's 6,000-year-old burial chamber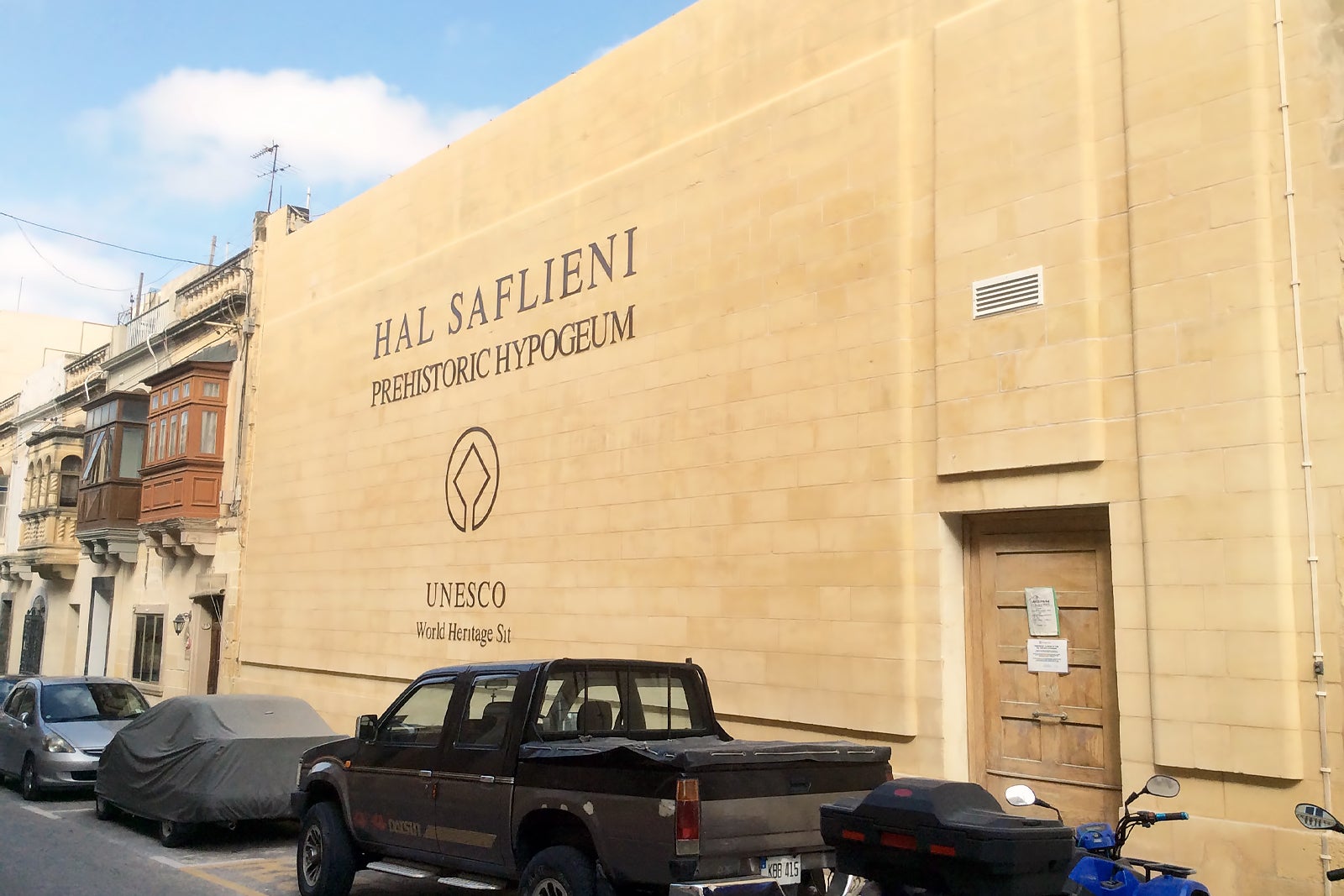 The Hypogeum Malta is one of the country's oldest burial grounds, dating back to 4000 BC. It's a vast labyrinth of rock-cut chambers, some of which are home to the only prehistoric paintings in Malta.
Only 8 groups of 10 can enter Hypogeum Malta per day. Hence, you might want to make reservations months ahead of your vacation. There's another option if you can't gain access to the site – a 20-minute audio-visual show, which costs a few euros.
Location: Triq Ic Cimiterju Raħal Ġdid PLA, 1116, Malta
Open: Daily from 9 am to 4 pm
Phone: +356 2180 5019
photo by Continentaleurope (CC BY-SA 4.0) modified
8
Golden Bay
Enjoy fun water activities with the entire family
Known for its white-sand beaches, crystal-clear waters and rocky cliffs, Golden Bay is one of the most popular beaches in Malta. Despite the large crowds, there's plenty of sand and sea for everyone. You can snorkel and do various other water sports. But if the red flags are raised, you ought to swim in shallower waters or work on your tan from the shore as underwater currents make deeper waters dangerous.
Golden Bay Beach is only 5 minutes away from the bus stop just outside the town of Manikata on the eastern coast of Malta. The parking lot is also a short walking distance away.
Location: Ir-Ramla tal-Mixquqa, Mellieha, Malta
9
Ghar Dalam Cave and Museum
Meet Malta's prehistoric animals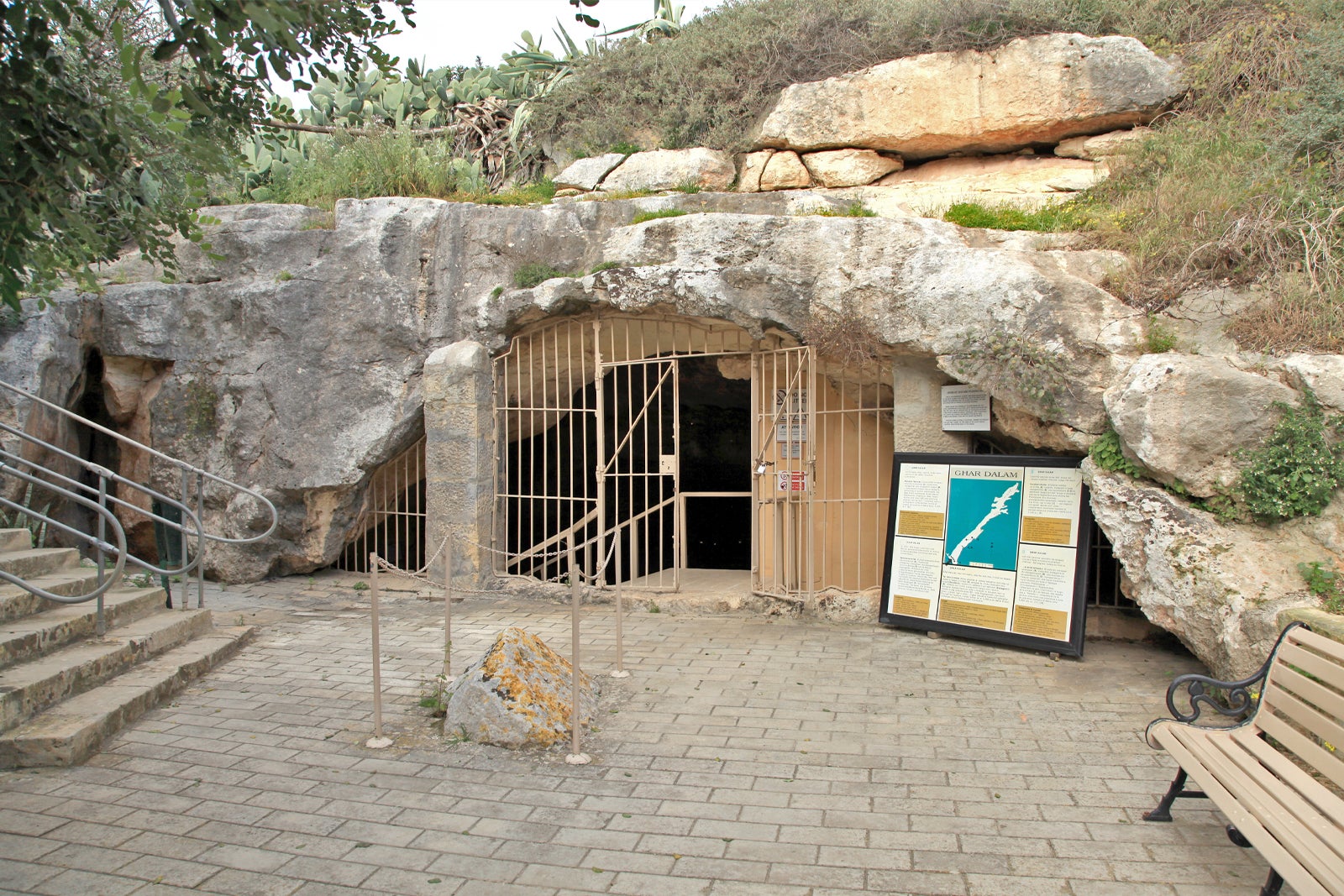 Ghar Dalam takes you thousands of years back in time, showing you animals that once roamed the Maltese islands. From dwarf elephants to hippos, you'll see a variety of creatures that became extinct in Malta after the last ice age. There's a cook 4D movie to watch that helps bring the artifacts to life.
The cave itself is 144 meters long, but you can only explore the first 50 meters. It contains bones of animals that went extinct as much as 10,000 years ago. Evidence of the earliest human settlements on Malta, dating back about 7,400 years, was also found in the cave.
Location: Triq Ghar Dalam, Birżebbuġa, Malta
Open: Daily from 9 am to 5 pm
Phone: +356 2165 7419
Price: Ghar Dalam Cave and Museum
photo by GFDL (CC BY-SA 3.0) modified
10
Paceville
Indulge in good food, cheap beer and great music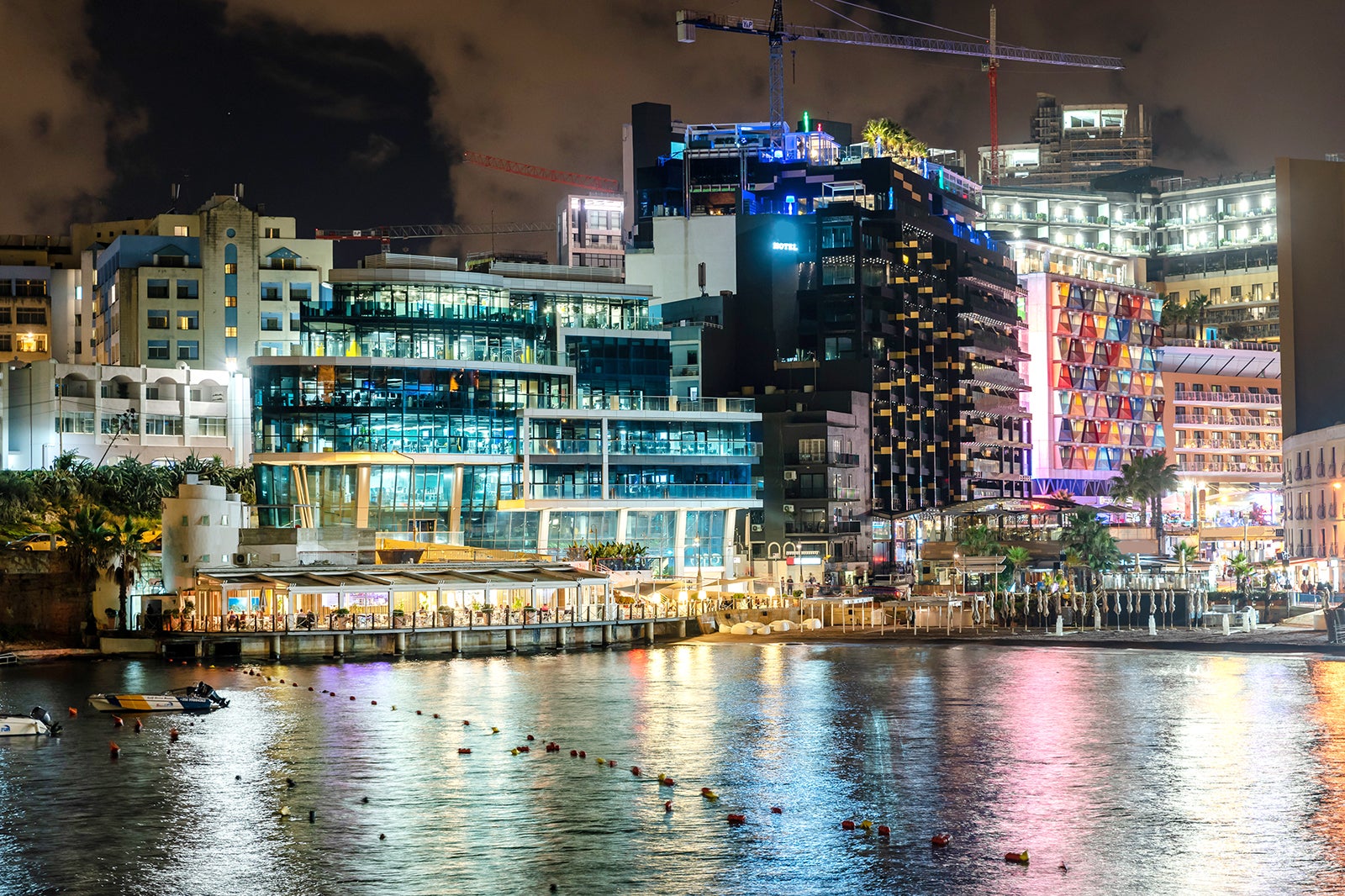 To explore Malta at night, one of the go-to places is Paceville. It's a district in St. Julian's where you'll find a variety of nightclubs, wine bars, pubs and restaurants that cater to different tastes and budgets. It's only 30 minutes away from the airport. Some of the best hotels in Malta are also situated in the district.
Most of the clubs don't have an entrance fee and are open until 4am. You can get a cold glass of beer for just a couple of euros and cocktails only a few euros more.
Location: Paceville, St. Julian's, Malta
Back to top