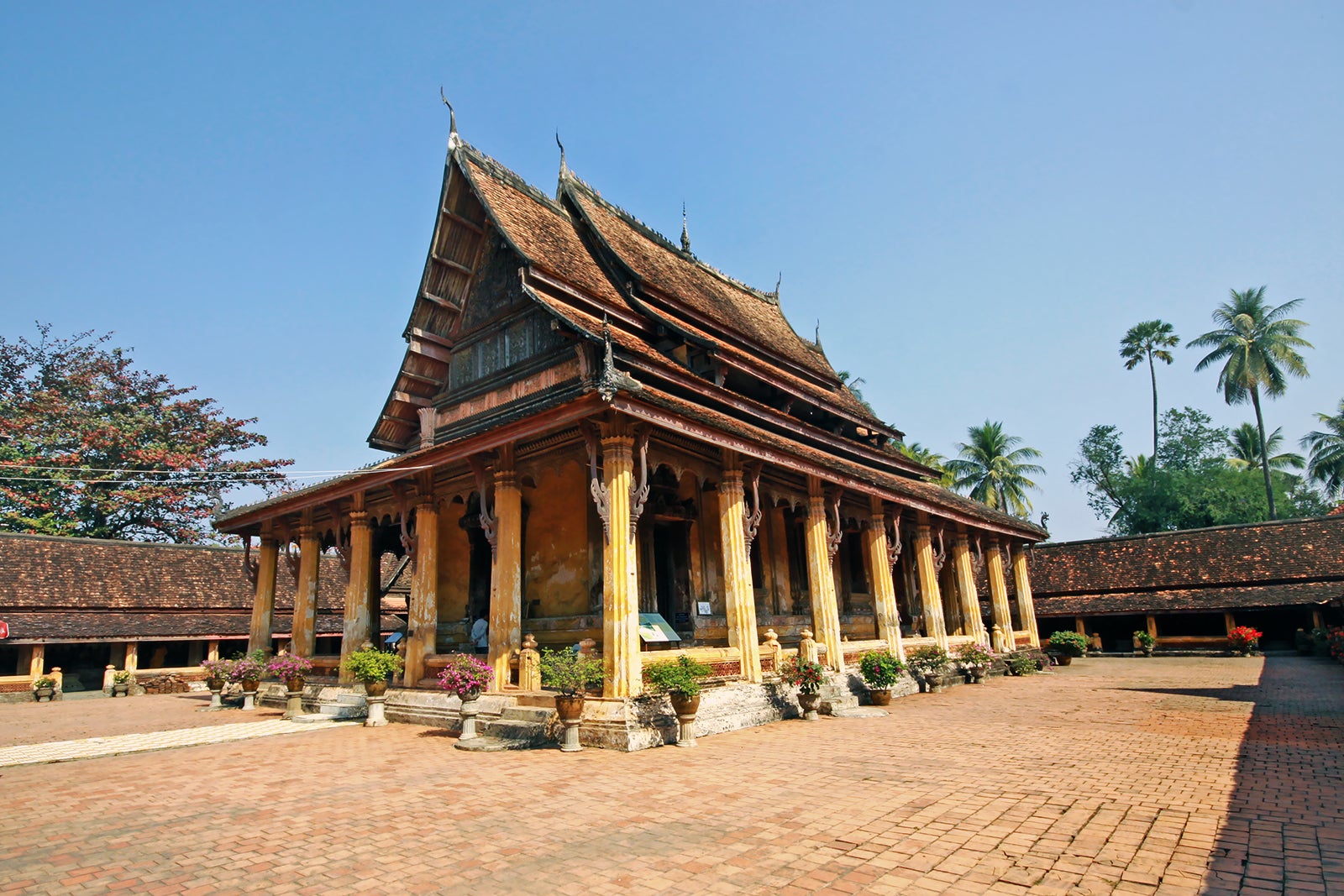 Wat Si Saket is the only temple in Laos that survived the Siamese occupation, which destroyed much of the capital in 1828. It features over 10,000 Buddha sculptures of varying sizes and styles. The temple also has beautiful architecture and layout, with a history that dates back to 1818.
Must-sees include its ornate 5-tiered roof, a drum tower, a small library with a Burmese-style roof, and the floral ceiling of the sim (ordination hall). The hall holds 7,000 images made from wood, stone and bronze.
Wat Si Saket in Laos - one of the highlights of 14 Best Things to Do in Vientiane (Read all about Vientiane here)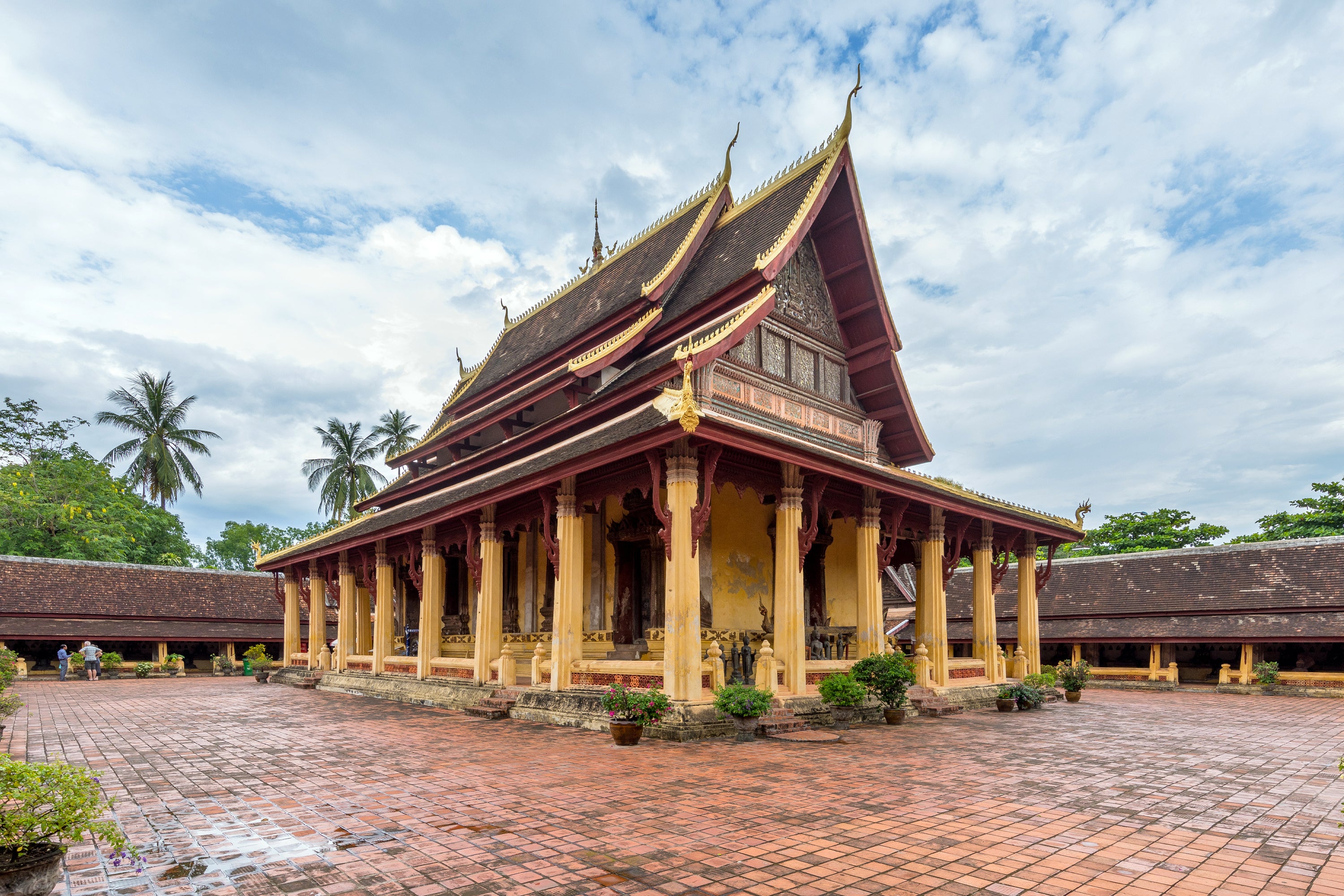 Most of these statues were sculpted between the 16th and 18th centuries. You can also find a wooden serpent-shaped trough that's used during the Lao New Year.
Wat Si Saket is located on Lan Xang Road, northwest of Haw Phra Kaew. Entrance to the temple costs around 5,000 kip per person. If you're visiting the temple early in the morning, you'll come across many locals praying, making merit, and offering food to the monks.
Wat Si Saket in Laos
Location: Lan Xang Road, Vientiane, Laos
Open: Daily from 8am to 12pm and from 1pm to 4pm
Back to top