Wat Si Muang is a Khmer temple with a fascinating legend that still holds great significance among the Laotian community. The gold structure was built in 1563, during the reign of King Setthathirat.
The temple's name comes from a young woman, Si Muang, who sacrificed herself over 400 years ago to appease angry spirits. She threw herself into a hole in the ground where the building's central pillar was to be placed, and was crushed when the massive pillar was lowered into position.
Wat Si Muang - one of the highlights of 17 Best Things to Do in Vientiane (Read all about Vientiane here)
As this central pillar also formed the center of the town, Wat Si Muang is also called the 'mother temple' of Vientiane. There is a small statue of Si Muang behind the building, along with a heap of bricks that are said to date back to her time.
The temple is next to King Sisavang Vong's monument, which you can visit by passing a gate within the temple grounds. Wat Si Muang serves the local Buddhist community, and has several stalls at the entrance selling bananas, coconuts, flowers, incense and candles for offerings.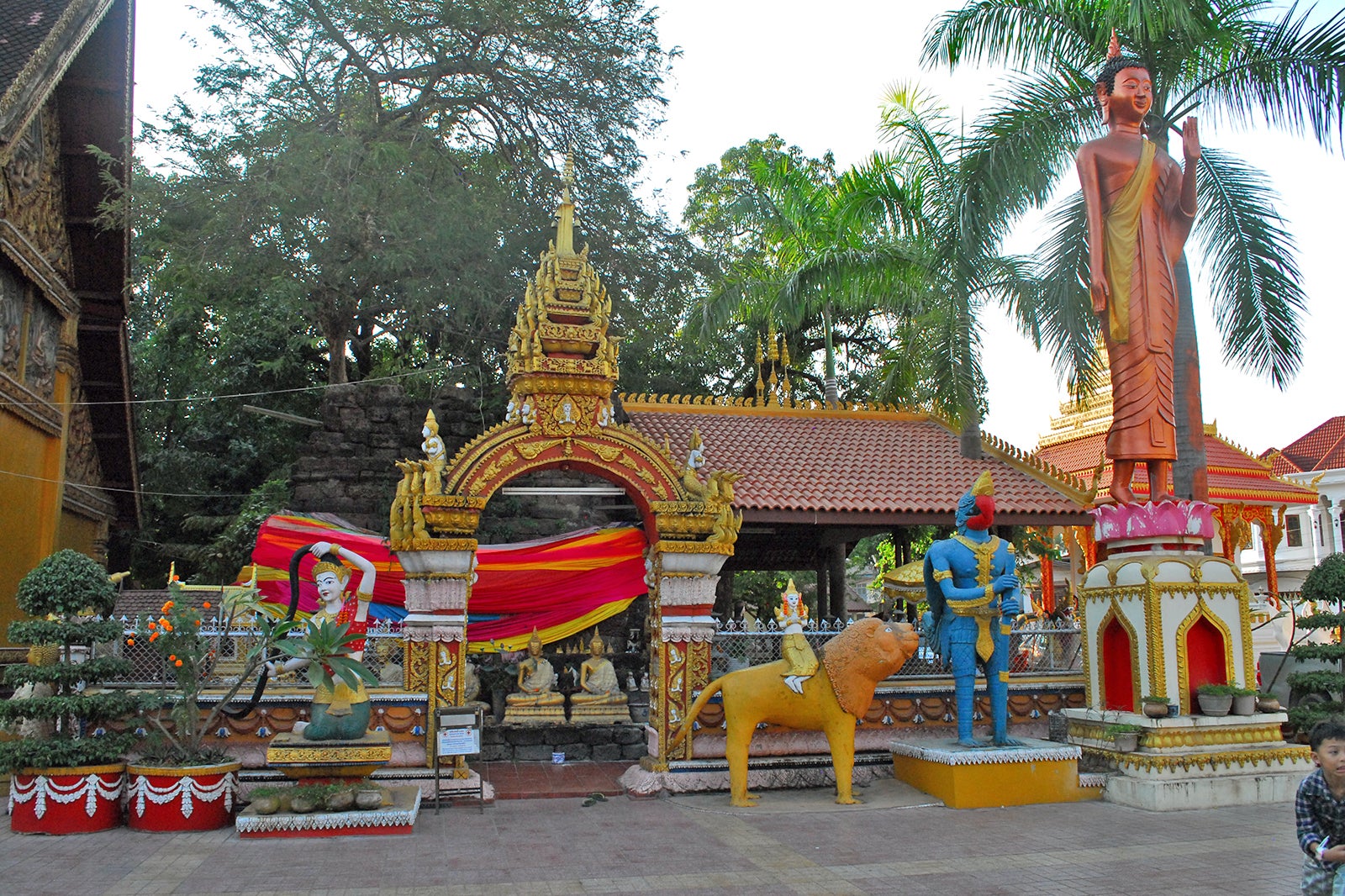 During That Luang Festival, which takes place in October or November, the temple is one of the focal points of the celebrations. Wat Si Muang attracts those looking to have their wishes granted. Locals believe that if you pray for something and it gets granted, you're required to return to the temple to make offerings.
Wat Si Muang
Location: Vientiane, Laos
Open: Daily from 6am to 7pm
Back to top