Wat Mixai, or the Temple of Victory, was built during the reign of King Sai Setthathirat (1550-1571) to celebrate the victory of the Lao-Burma war. It was renovated in the early 1900s and built in a style that's similar to Buddhist temples in Thailand.
Wat Mixai in Laos - one of the highlights of 17 Best Things to Do in Vientiane (Read all about Vientiane here)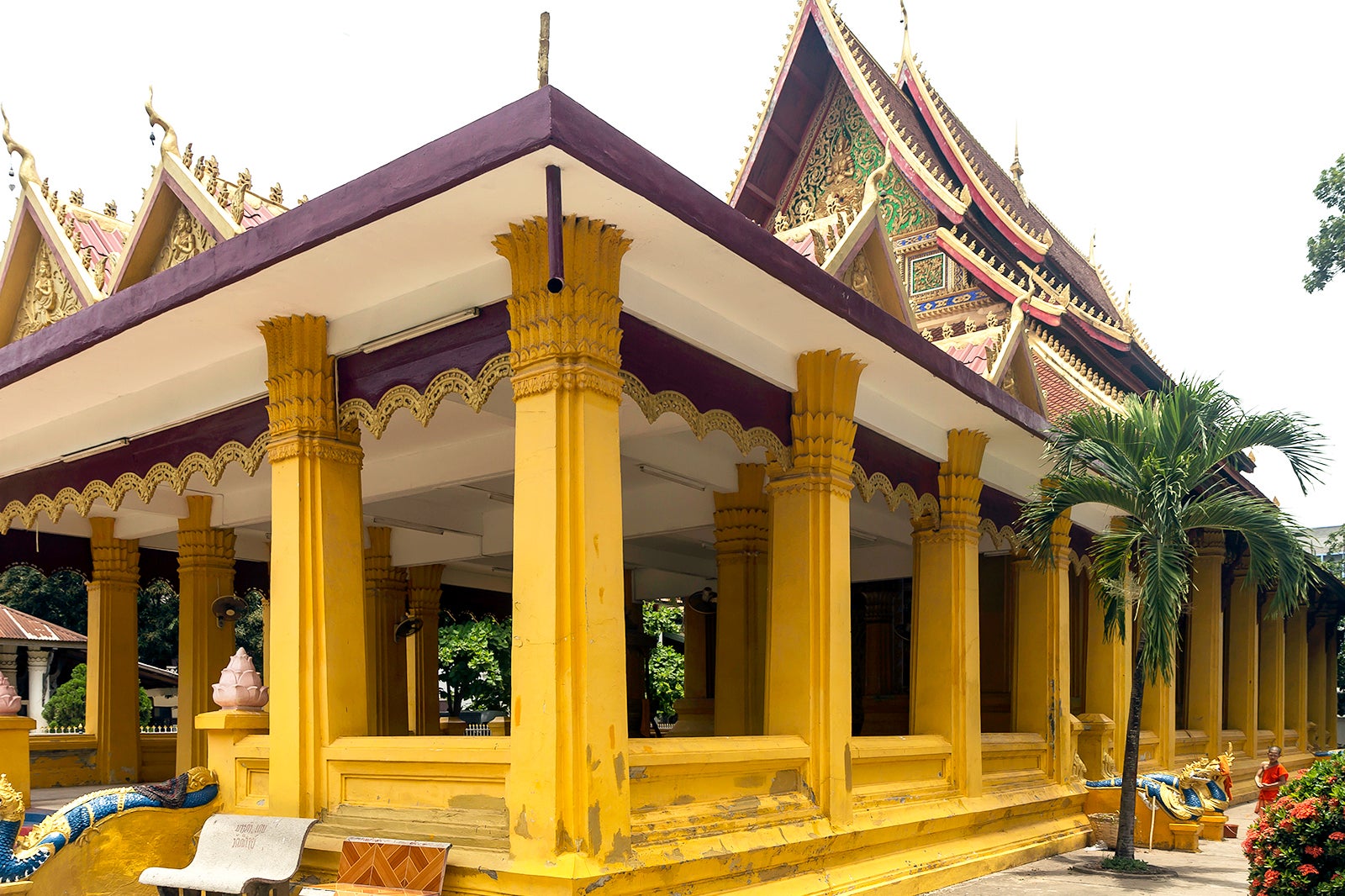 Wat Mixai's name was inspired by the victory of Buddha over the distracting demon Mara, who was sent to test his fortitude on the eve of his enlightenment. The temple grounds feature several small stupas and sculptures of mythic creatures. Its main hall has a large statue of Buddha, with imposing columns decorated in red and gold and ceiling mural depicting his life.
Located on Setthathilath Road in central Vientiane, Wat Mixai serves the Buddhist community and has a school within the compound. It's a lively and working temple, where you can observe monastic life led by the numerous monks, novices, worshippers, and schoolchildren. Devotees pay their respects about 4 times a month, during the Buddhist days of reverence.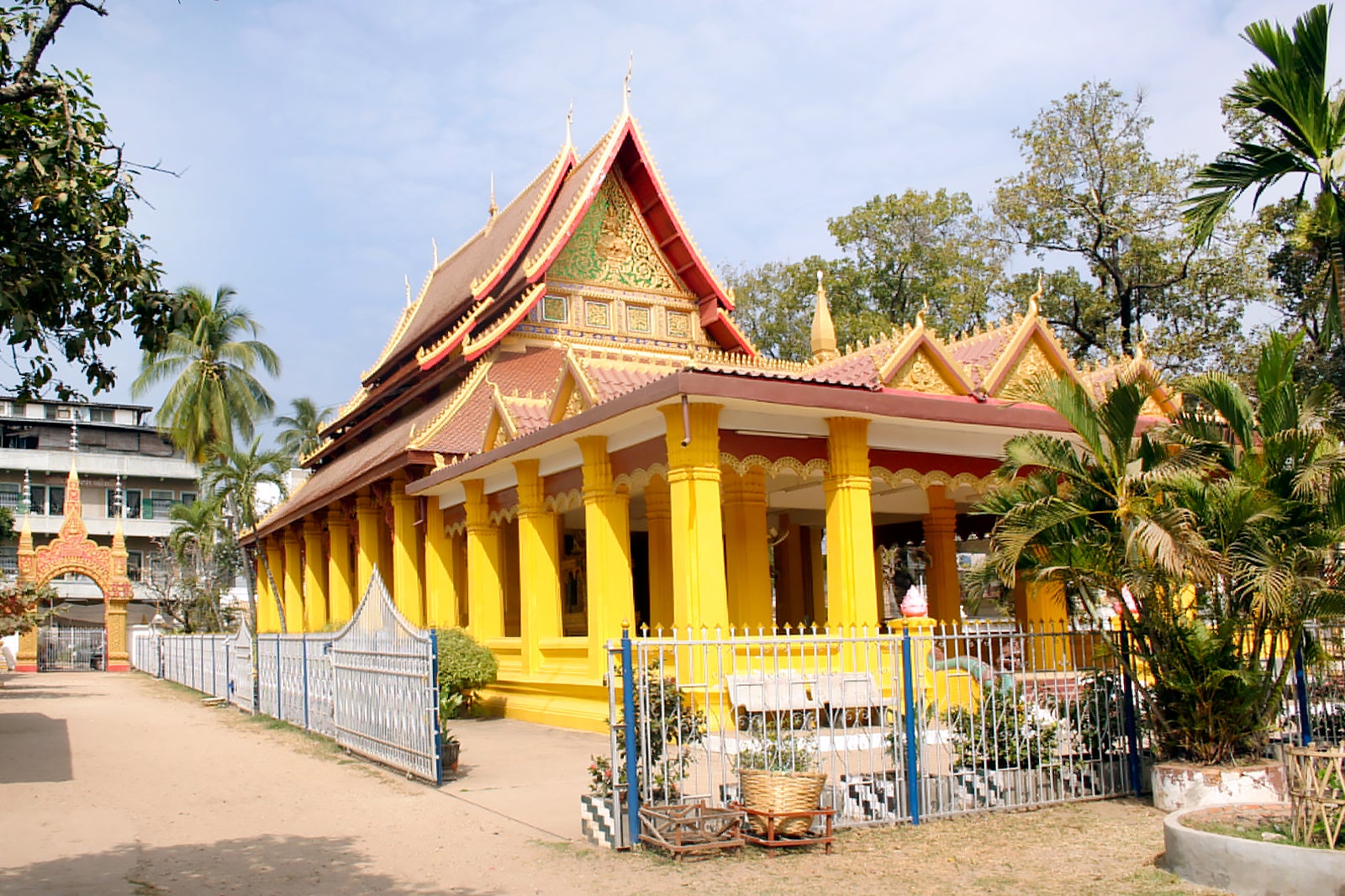 Wat Mixai in Laos
Location: Setthathilath Road, Vientiane, Laos
Back to top