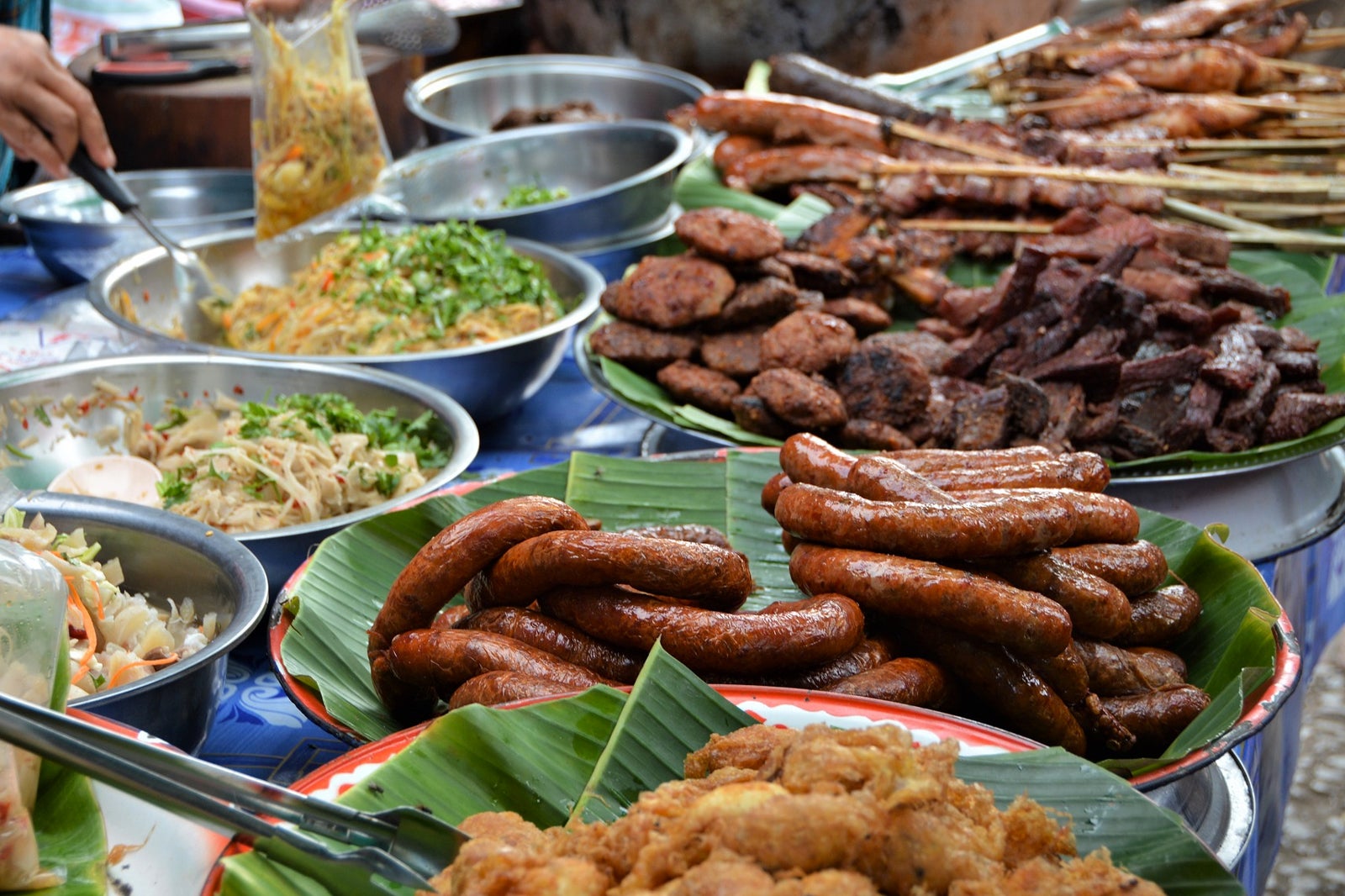 The Vangthong Evening Food Market attracts locals and tourists looking to enjoy authentic Laotian food at affordable prices. After sunset, the market becomes a hive of activity with dozens of stalls selling traditional dishes.
Vangthong Market is usually packed with locals either here for an enjoyable evening, or picking up takeout food on their way home from work. As you pass by each stall, you'll see vendors cooking up Lao cuisine such as bla kan sung (grilled fish), sai oua (Laotian sausage), and bet yang (roasted duck).
Vangthong Evening Food Market - one of the highlights of 9 Best Nightlife in Vientiane and 14 Great Restaurants in Vientiane (Read all about Vientiane here)
There's limited seating on offer at the market, so barbecued and skewered meat, such as bing gai (grilled chicken) or bing moo (pork on skewers) are usually popular for takeouts. The best way to eat them is with khao niew (sticky rice).
Even if you don't eat it yourself, you will surely be impressed by how many different cuts of chicken can be worked on to skewers, from chicken feet, all the way up to the neck. A walk through the Vangthong Evening Food Market also provides plenty of good photo opportunities – just make sure you ask for permission before clicking that shutter.
Vangthong Evening Food Market
Location: Rue Phai Nam, Vientiane, Laos
Open: Daily from 5pm to 10pm
Back to top