The Vientiane Night Market takes place along the Mekong Riverfront, where you can see rows of red-roofed stalls selling handicrafts, clothes, and electronics. There's also a children's playground, a Chinese shrine, a flower garden, and an imposing statue of Chao Anouvong pointing across the Mekong.
Vendors begin to set up their stalls around sunset. The market is busiest around 8pm, so head there early to avoid a large crowd. Some of the most common items you can find at the Vientiane Night Market include Buddhist-inspired paintings, cheap sunglasses, and shirts with Beerlao logos. The clothes stalls tend to be geared towards the backpacker market, with one-size-fits-all dresses, skirts, and pants.
Vientiane Night Market - one of the highlights of 10 Best Shopping in Vientiane (Read all about Vientiane here)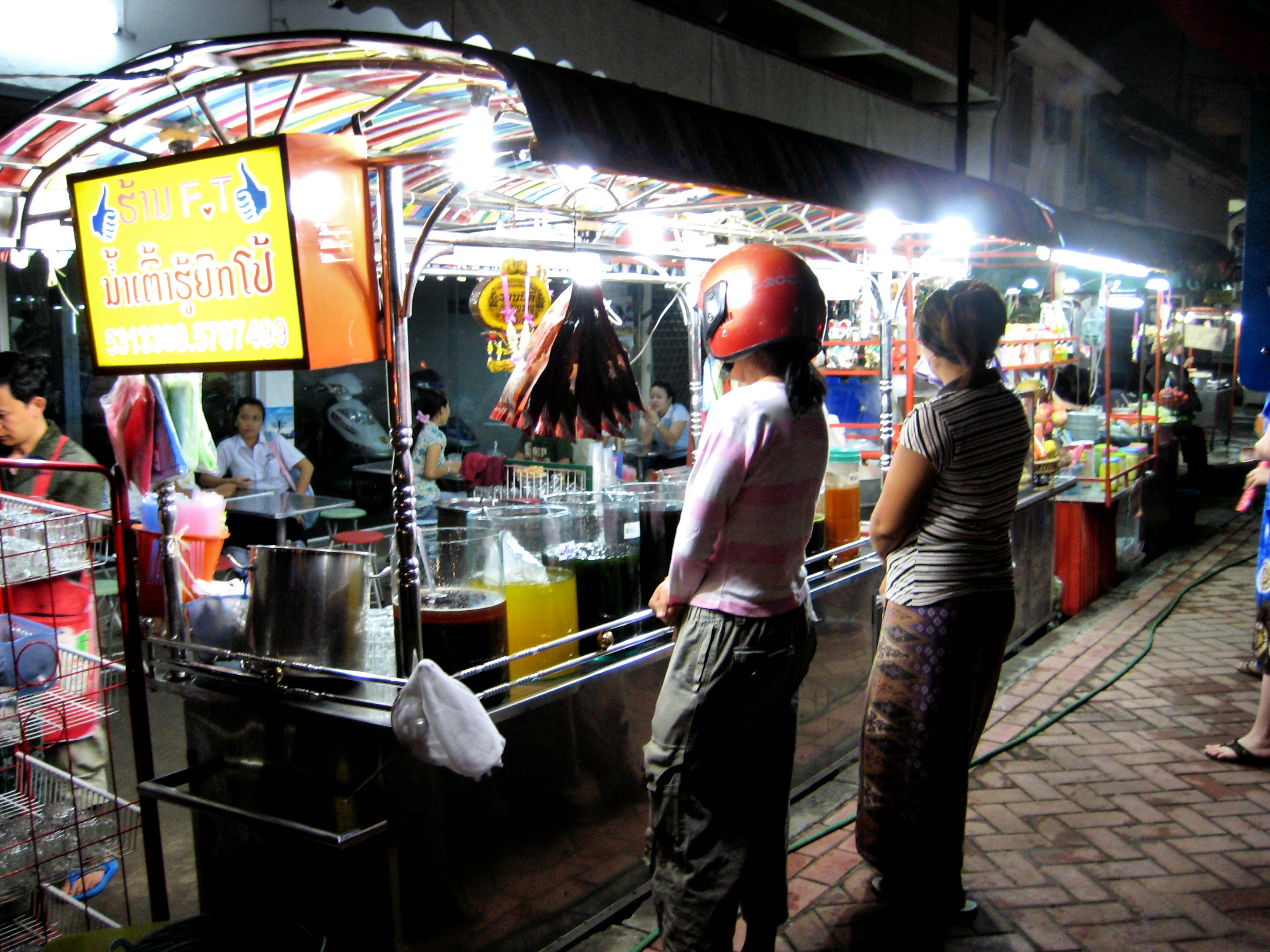 As with all touristy markets, many vendors can speak basic English, which gives you a chance to test your bargaining skills. It's a must-do as initial prices are always inflated, so you should never accept the first price quoted.
It helps to wander around to find the best price as you'll likely find the same things for sale around this market. Even if you have already stocked up on souvenirs and aren't really planning to buy anything, the Vientiane Night Market is well worth a visit in the evening for its gorgeous sunset alone.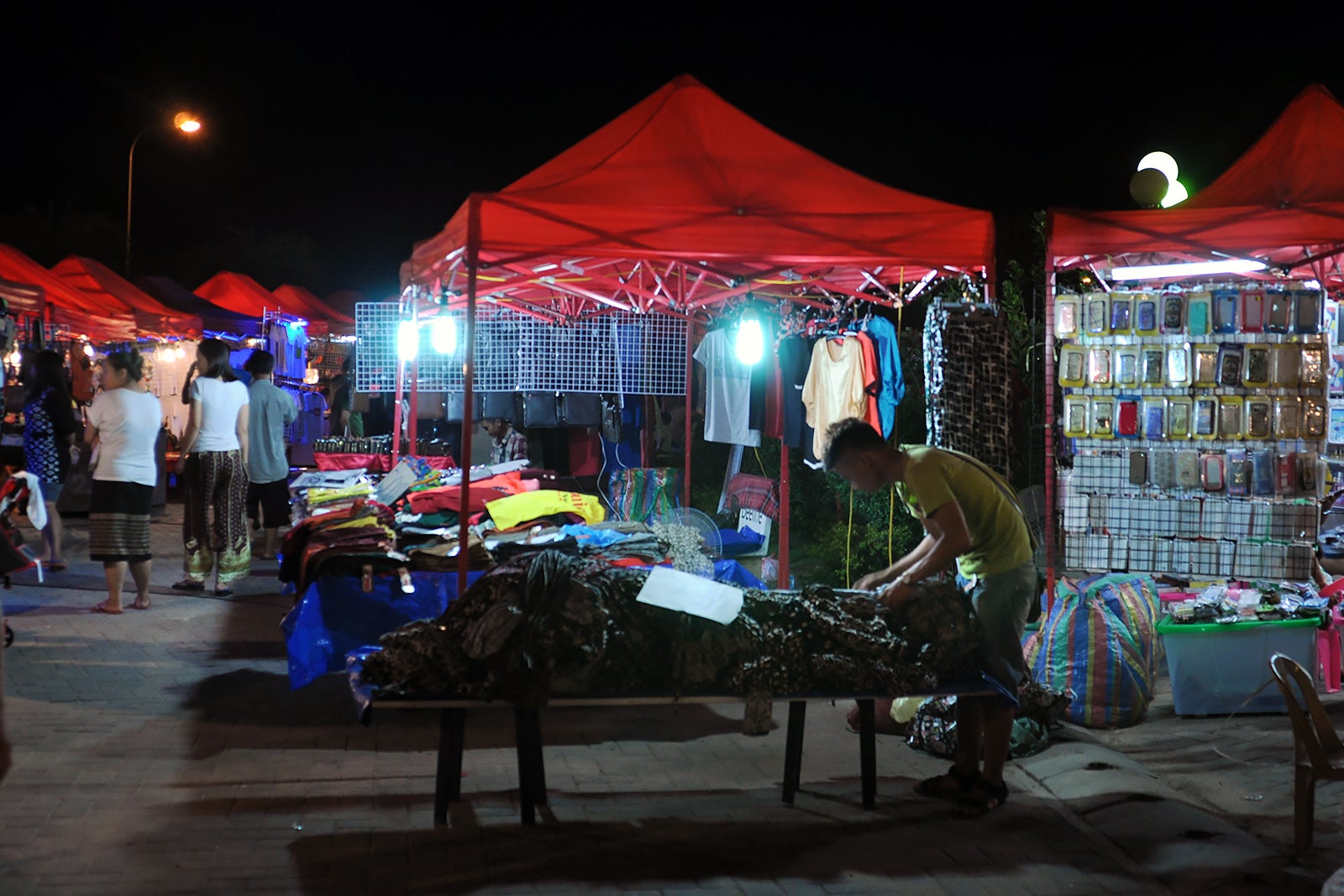 Vientiane Night Market
Location: Mekong Riverfront, Vientiane, Laos
Open: Daily from 6pm to 9.30pm
Back to top