The elegant Presidential Palace of Vientiane dates back to 1973, serving as the royal residence of the Royal Lao government. Designed by local architect Khamphoung Phonekeo, the building was only completed and opened in 1986 due to the political change and takeover of Pathet Lao in 1975.
The Presidential Palace of Vientiane - one of the highlights of 17 Best Things to Do in Vientiane (Read all about Vientiane here)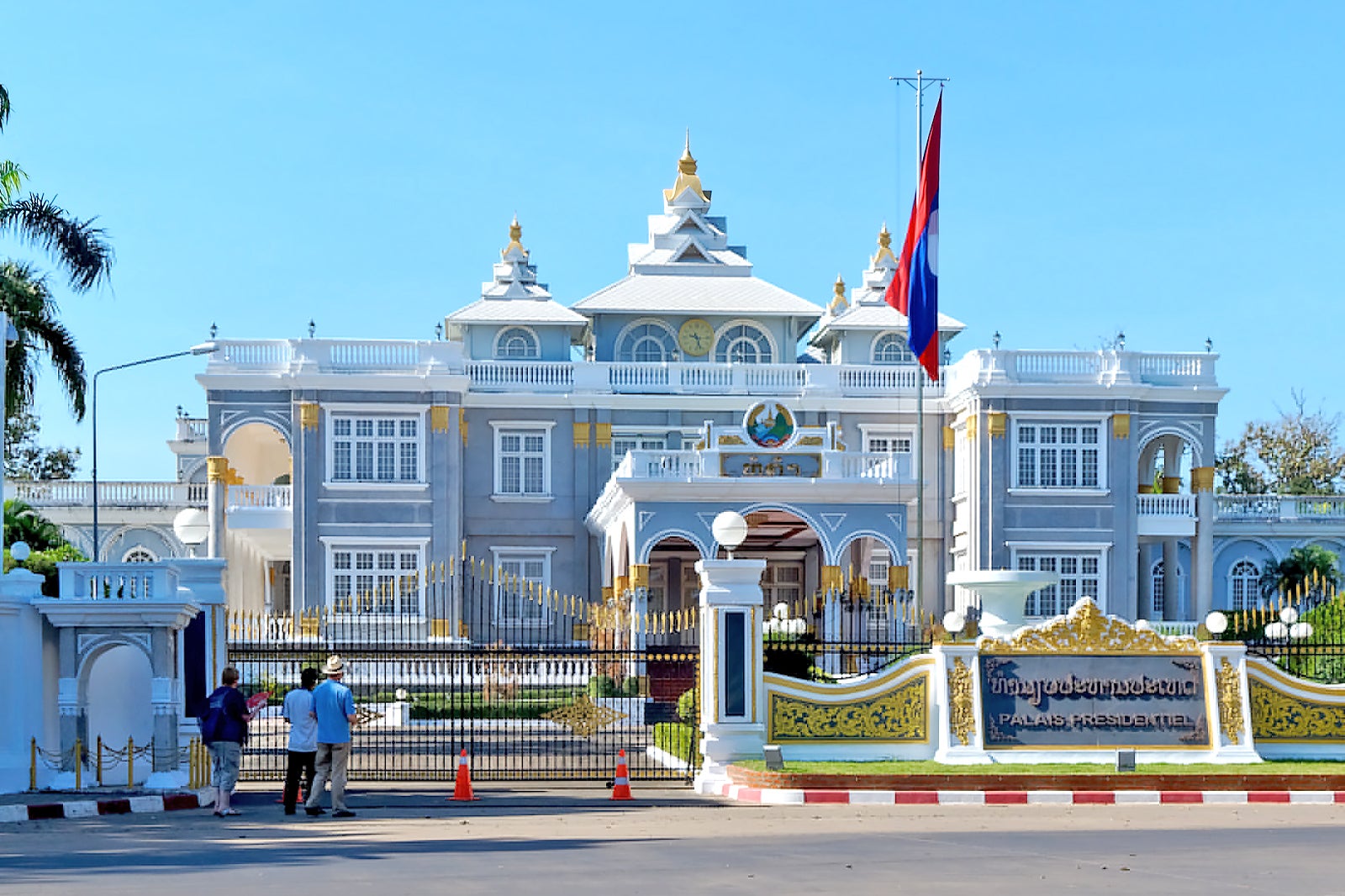 The Presidential Palace became the venue for government functions and ceremonies. While closed to the public, it usually attracts photographers with its imposing but elegant Beaux-Arts architecture, tall colonnades, shaded balconies, and wrought-iron gates.
Beautiful, lush gardens surrounding the French colonial structure. The Presidential Palace of Vientiane is best seen at night when it's illuminated with artificial lights, giving you an opportunity for some spectacular night photography in the Lao capital.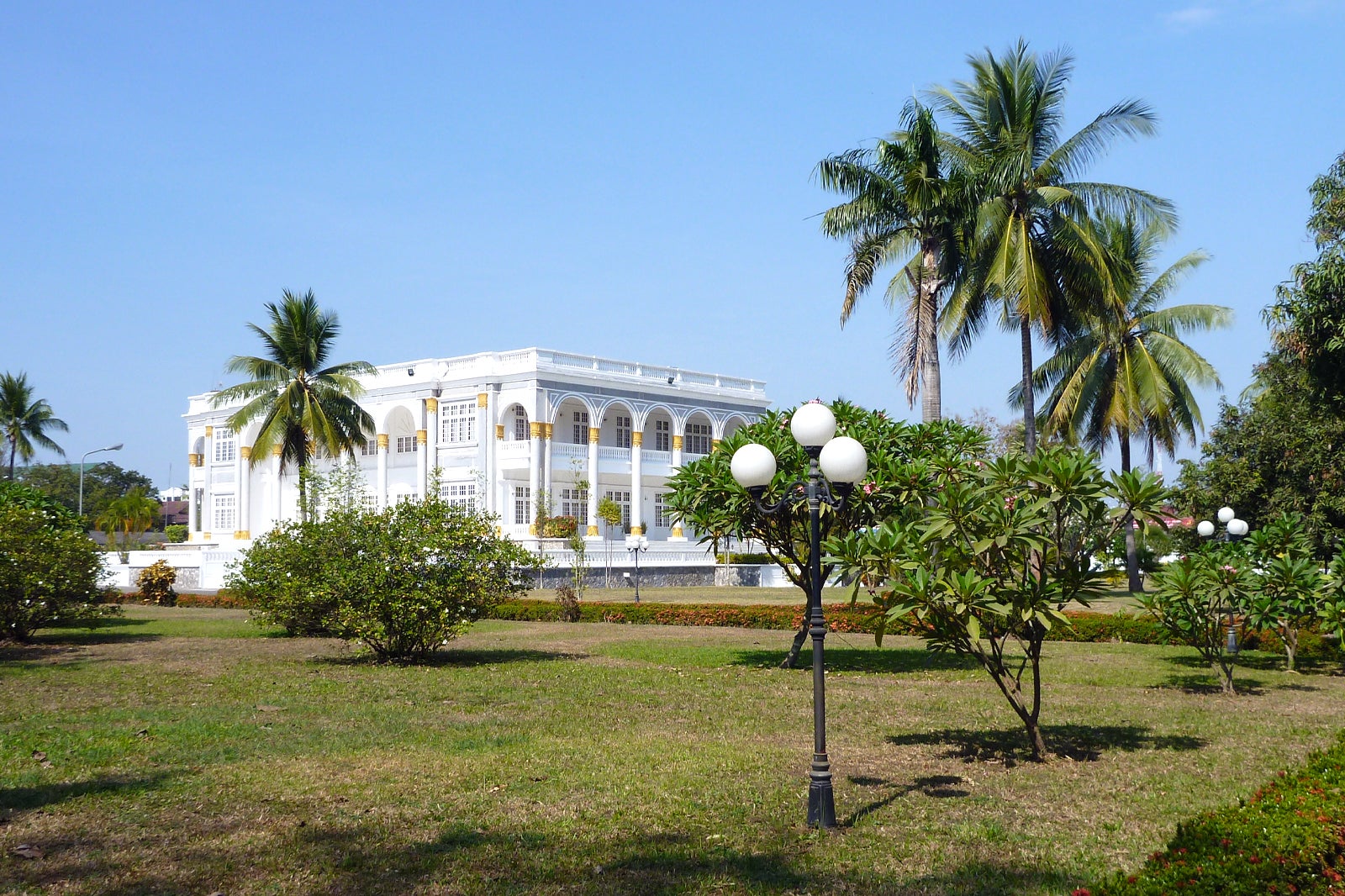 The Presidential Palace of Vientiane
Location: Settathirath Road, Vientiane, Laos
Back to top