The Patuxai Victory Gate is a massive concrete arch on Lang Xang Avenue. Reminiscent of the Arc de Triomphe in Paris, the monument commemorates Laos's resilience and eventual independence, as well as those who lost their lives in the wars that got them to that point.
The exterior features Buddhist symbols and Hindu deities, with 5 ornate towers built in traditional Laotian style. The 4 corner towers and 5th central tower that crowns the arch symbolize the 5 Buddhist principles of thoughtful amiability, flexibility, honesty, honor, and prosperity.
Patuxai Victory Gate - one of the highlights of 17 Best Things to Do in Vientiane (Read all about Vientiane here)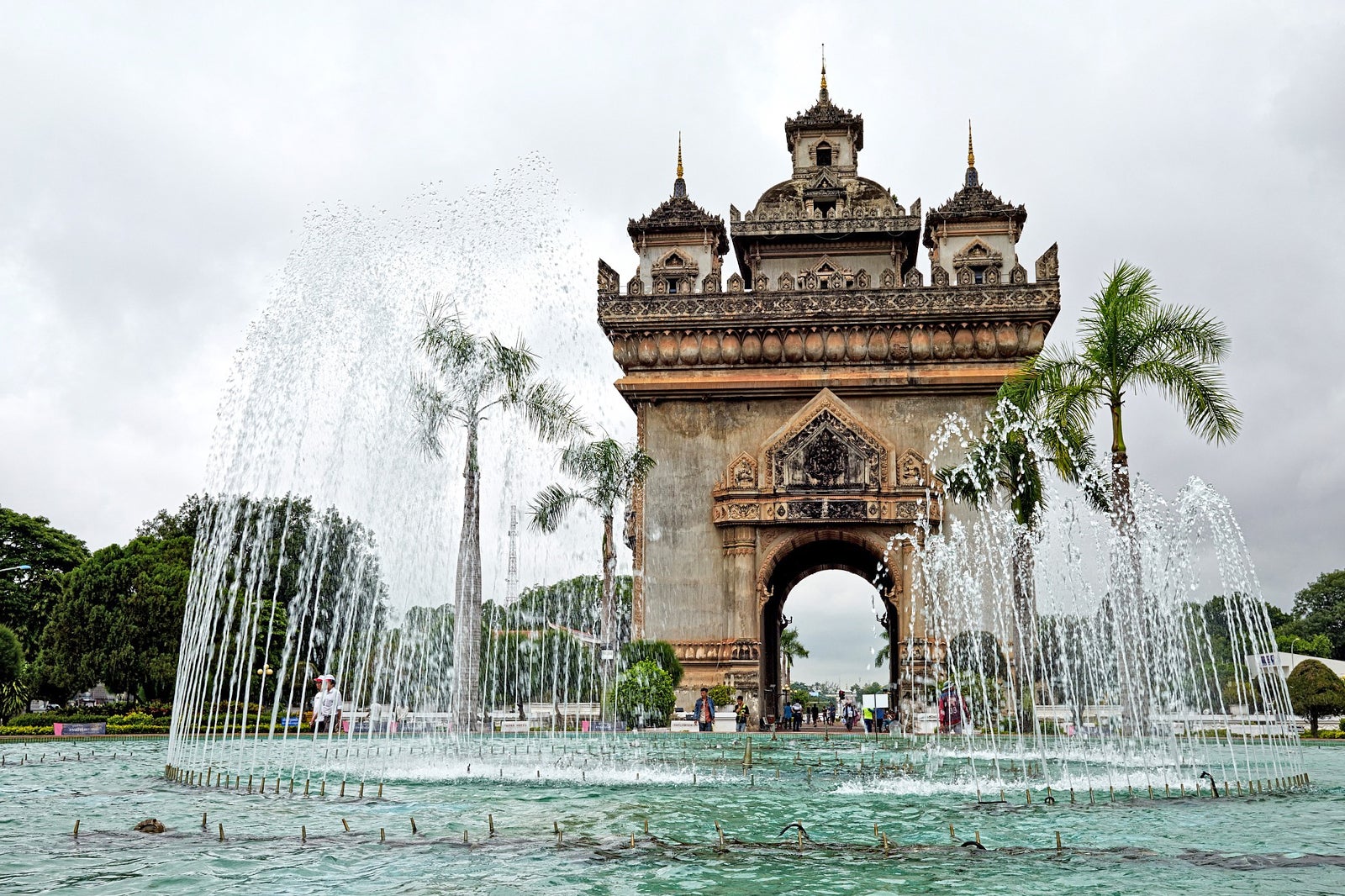 Patuxai Victory Gate highlights
You'll find intricate carvings of lotus leaves, as well as statues of animist kinnari (half-female, half-bird figures) and nagas (dragons) on the Patuxai Victory Gate. The 7-storey structure also has beautiful walls and ceilings with paintings of gods, goddesses, and elephants.
For about 5,000 kip, you can climb a spiral stairway to the tower's observation deck. It offers stunning city views, particularly at sunset. The gate is surrounded by Patuxai Park, which makes for a pleasant evening stroll in Vientiane.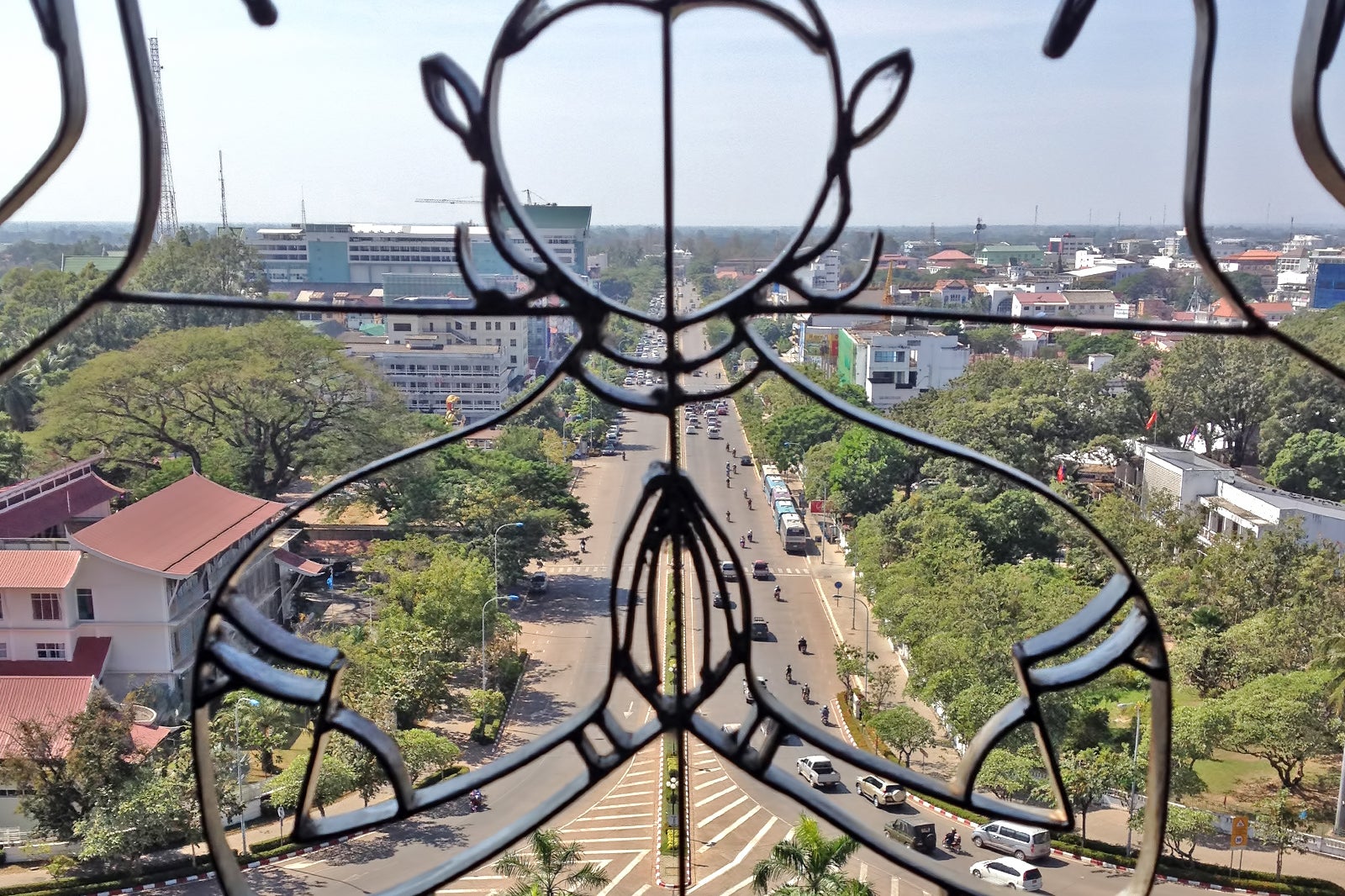 Patuxai Victory Gate
Location: Lang Xang Avenue, Vientiane, Laos
Open: Monday–Friday from 8am to 4.30pm, Saturday–Sunday from 8am to 5pm
Back to top