Mini Guide to Vang Vieng
What is Vang Vieng Most Famous For?
Vang Vieng is a pristine landscape of limestone cliffs and paddy fields in northern Laos. This small town sits between Vientiane and Luang Prabang, on the Nam Song River. Tubing is one of the main draws of Van Vieng – you'll often see young travelers sitting in large inner tubes floating downstream.
A prominent spot in Vang Vieng is Tham Poukham, which has a striking blue lagoon that's nice to swim in. You can also explore a limestone cave above the lagoon – inside, there's a golden statue of a sleeping Buddha and unique rock formations.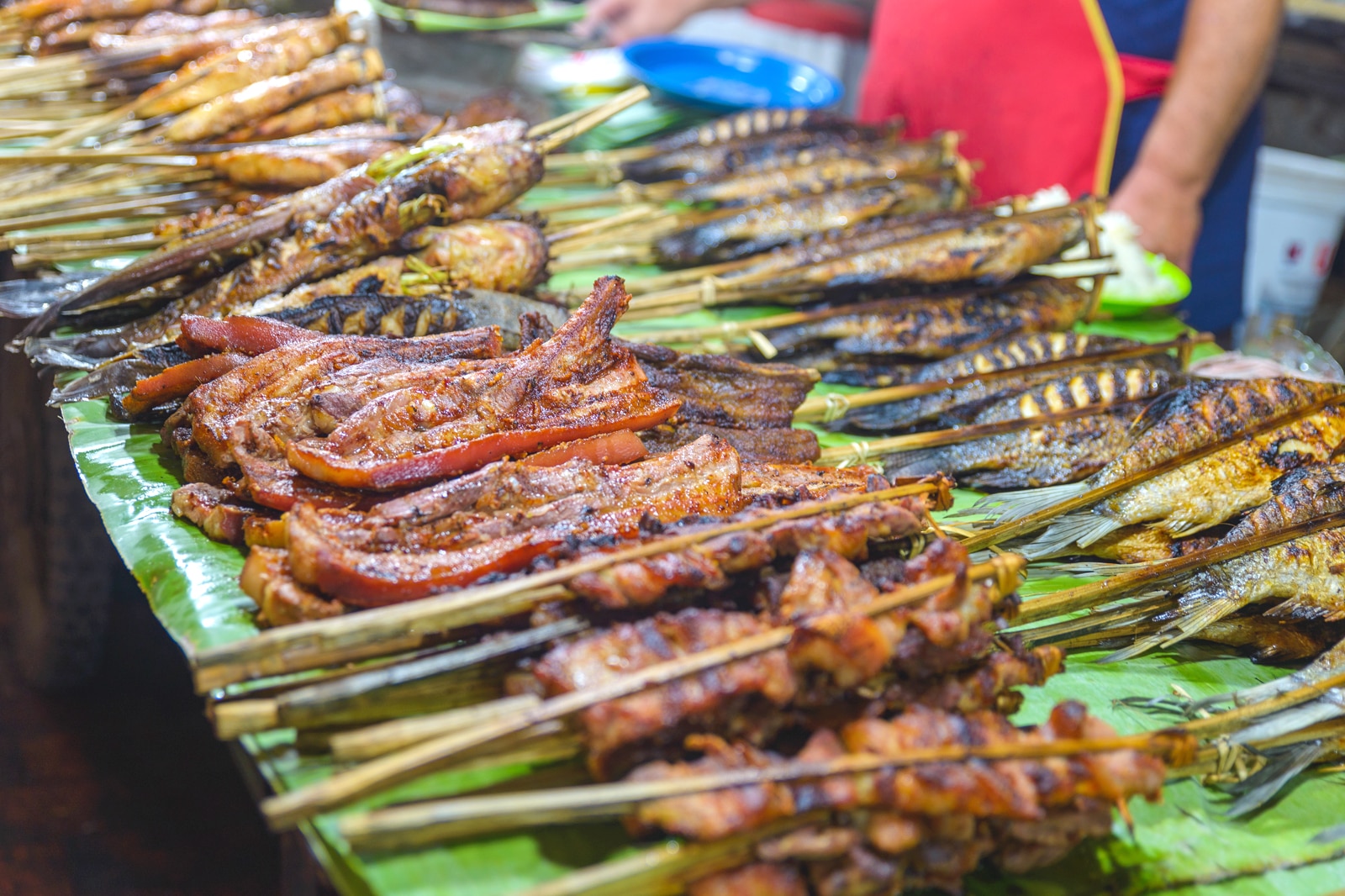 Vang Vieng's dining scene usually consists of small restaurants run in a laid-back style, local markets, and food stalls dotting the streets. Aside from traditional Laotian dishes, you can enjoy Thai, Chinese, and Indian food, as well as simple western cuisine – mostly found in the town center. Some of the best things to eat in Van Vieng include grilled river fish, stir-fried noodles, skewered meat, and sticky rice.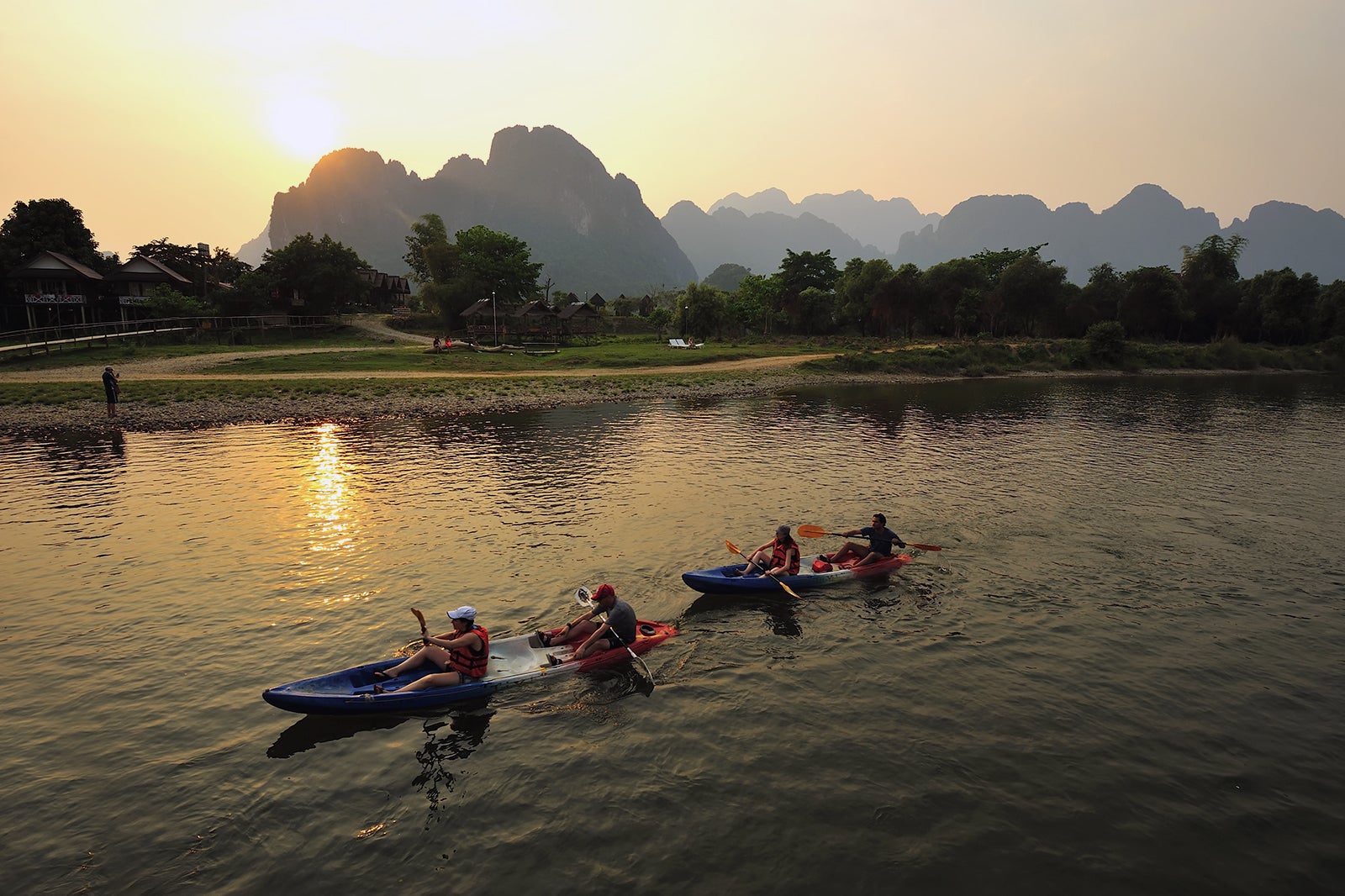 Nightlife in Vang Vieng is relatively tame, even though this city was once notorious for its 'shroom special shakes'. It's much more common to chill out at the bar with beers and live music than partying in Laos – most bars stay open until late despite the country's midnight curfew. Beerlao is served in most Vang Vieng restaurants, though another popular drink among backpackers is a plastic bucket filled with ice, liquor, and soft drinks.
Vang Vieng isn't exactly famous for shopping – travelers often visit this city for relaxing, hiking, and water sports. You can find a few places that sell more than postcards to send home, while the local market lets you shop for fresh produce, beautiful Lao textile, and woven baskets. There are several family-run shops selling swimsuits, shorts, caps, hats and flip-flops, most of which open quite early in the day.
photo by Ban Twan Lee (CC BY 2.0) modified
Back to top