Mini Guide to Huay Xai
What is Huay Xai Most Famous For?
Huay Xai is the capital of Bokeo province in Laos. While most travelers treat Huay Xai as a layover to other destinations, this town has a beautiful landscape where you can enjoy outdoor fun such as hiking, kayaking, and biking. Its laidback setting appeals to those who want to try some local beer, relax on the banks of Mekong, and enjoy authentic Laotian dishes.
There's also a lot to experience in this small town, especially if you're looking to experience the local life in Laos. Check out this list of everything you need to know about Huay Xai. We've also included some ideas on what to see and do during your visit.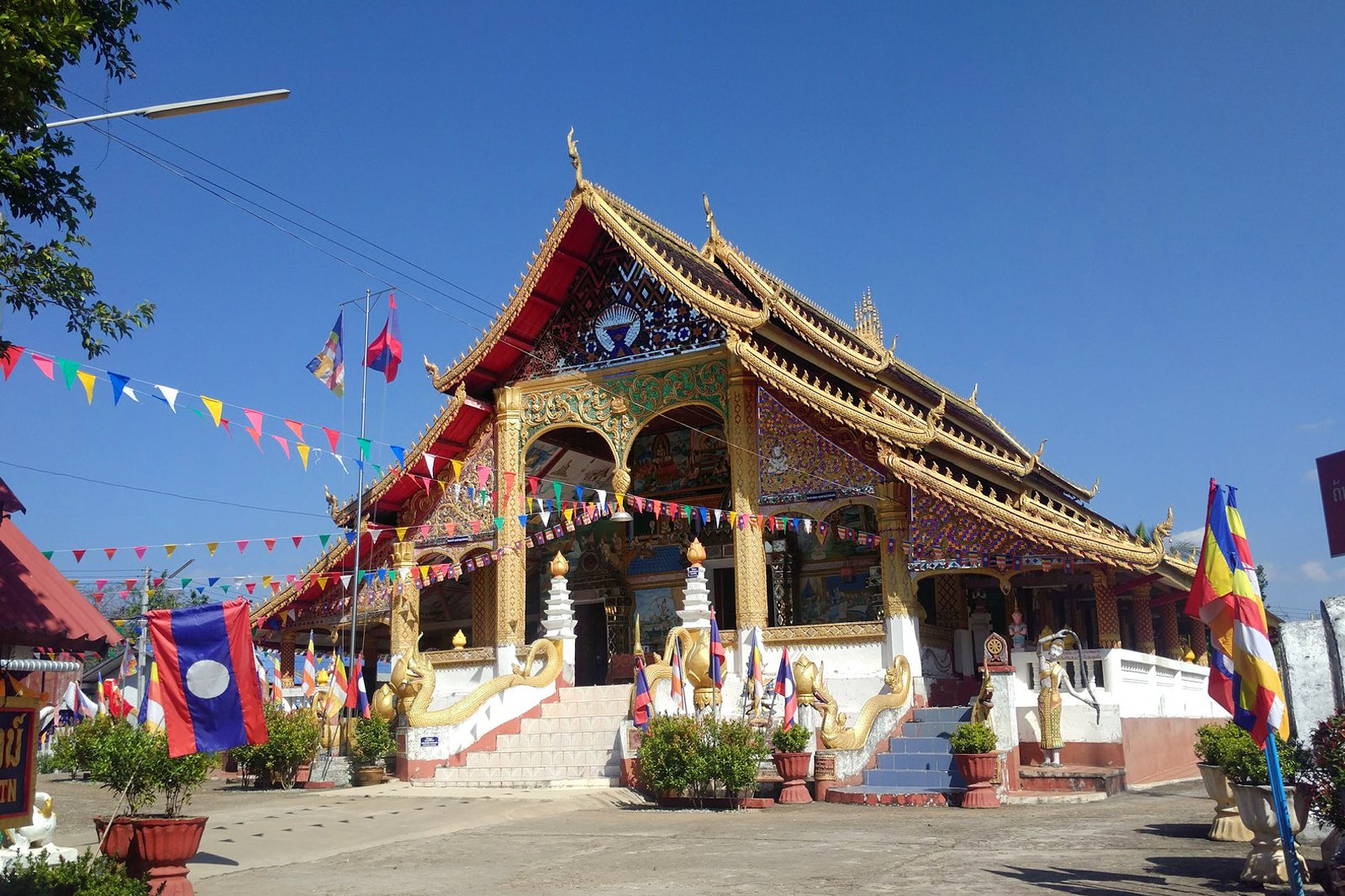 Best things to see and do in Huay Xai
Ban Tom Lao is a village in Laos, where you can explore lush rice fields and try locally brewed alcohol. The village name roughly translates as 'brew comes' – appropriate since the villagers produce hooch or moonshine (it's legal in Lao, but not for most countries). The alcohol level depends on the fermentation period, but it's usually at 40%.
Thai Lue Tribe Village is made up of ban yong hin – mobile houses made of wood. The Thai Lue people use wooden stakes with stones as the base of their homes, which help prevent destructive termite and moisture erosion in the wood.
Fort Carnot is a French military structure dating back to the 1900s. After Laos gained independence in 1945, the fort was used by the Royal Lao Army as accommodations. Located on top of a hill, it's best not to go inside as the structure isn't exactly safe to enter.
Jom Khao Manilat Temple is a 19th-century shrine built entirely from teak. Its vibrant colors resemble many religious sites and structures in Jakarta. You can also explore a stele-house, which was donated by former Chaing Kong prince in 1548. Jom Khao Manilat Temple overlooks the Mekong River, making it a popular spot to watch the sunset.
The Gibbon Experience features wooden treehouses and a 15-km-long network of zipline within Nam Kan National Park. It's about 3-hour drive from Huay Xai, plus a couple of hours of trekking on jungle trails to the canopy infrastructure. The Gibbon Experience's treehouses are built on giant trees over 40 meters high – you can observe the wildlife below by gliding on zipper lines.
photo by David Petit (CC BY-SA 2.0) modified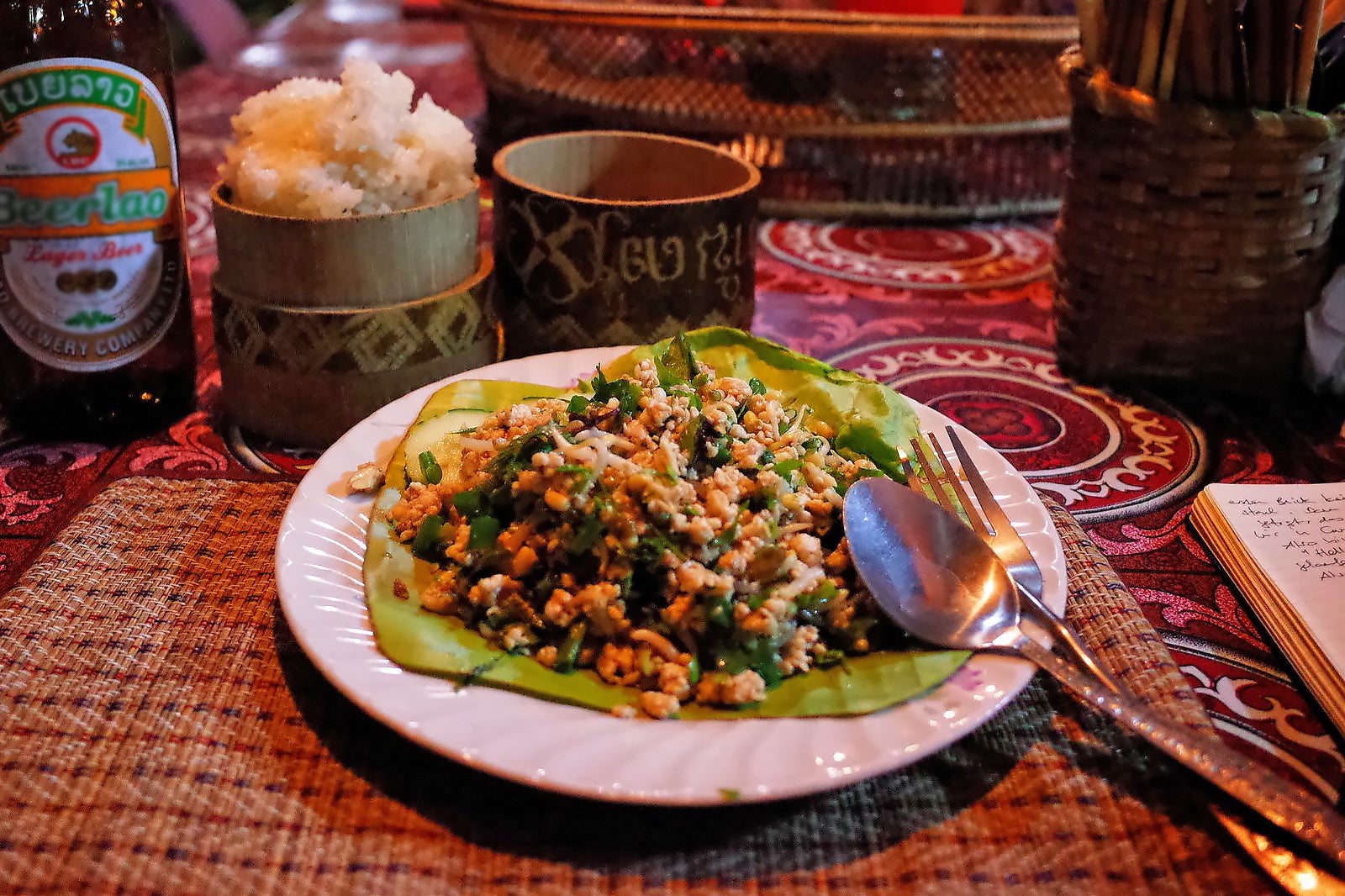 Most of Huay Xai restaurants serve the same cuisine, usually Lao, Thai, Chinese and Vietnamese dishes, as well as fresh seafood. Guesthouses in this Laos town often provide simple meals of sticky rice, vegetables, and meat-based dishes.
photo by Basil Strahm (CC BY 2.0) modified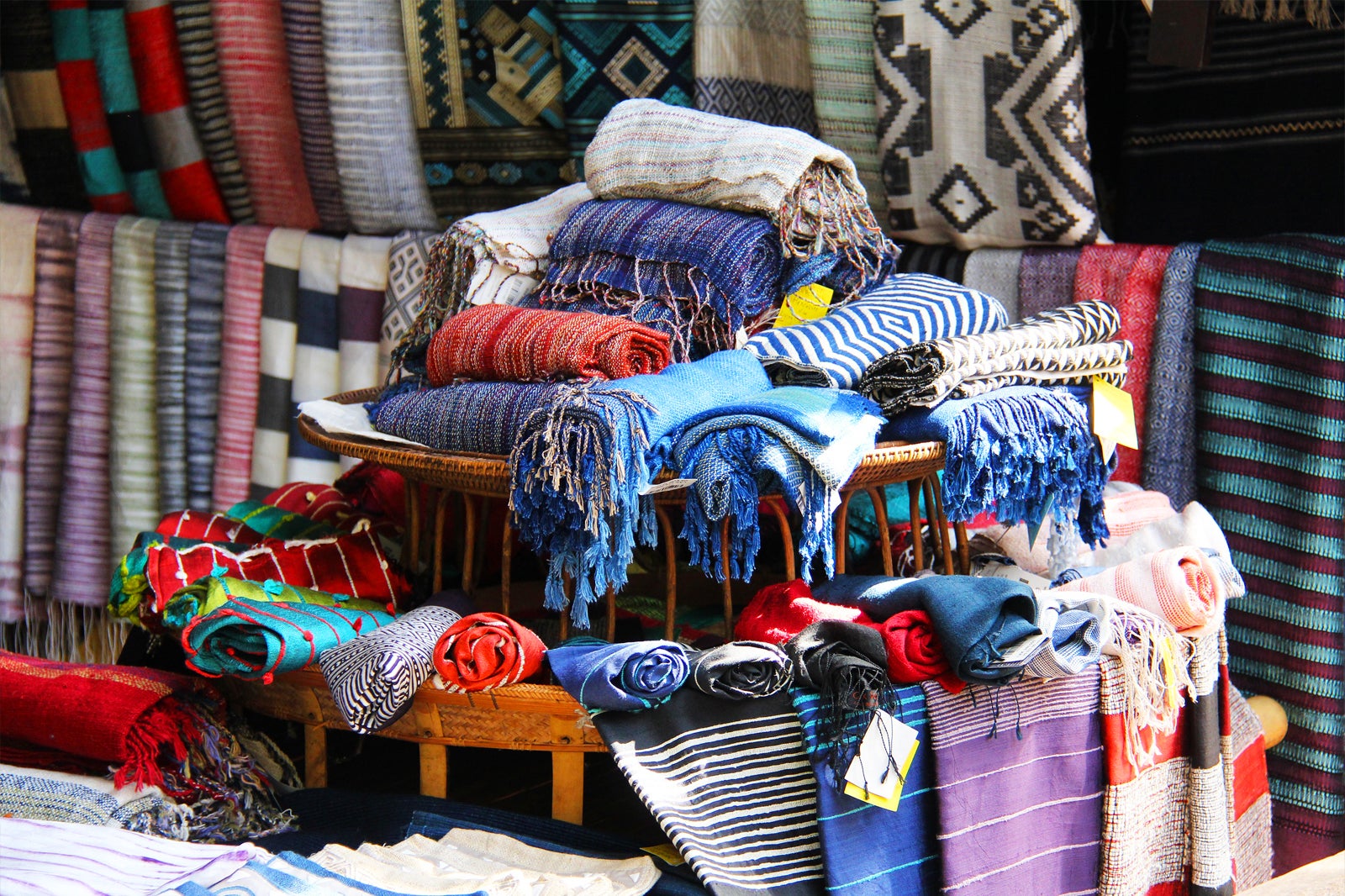 Talat Sao is a morning market in Huay Xai. This is a good place to shop for indigenous art, souvenirs and gifts, as well as fresh produce. Talat Sao is located towards the southern part of Huay Xai, close to the bus stand.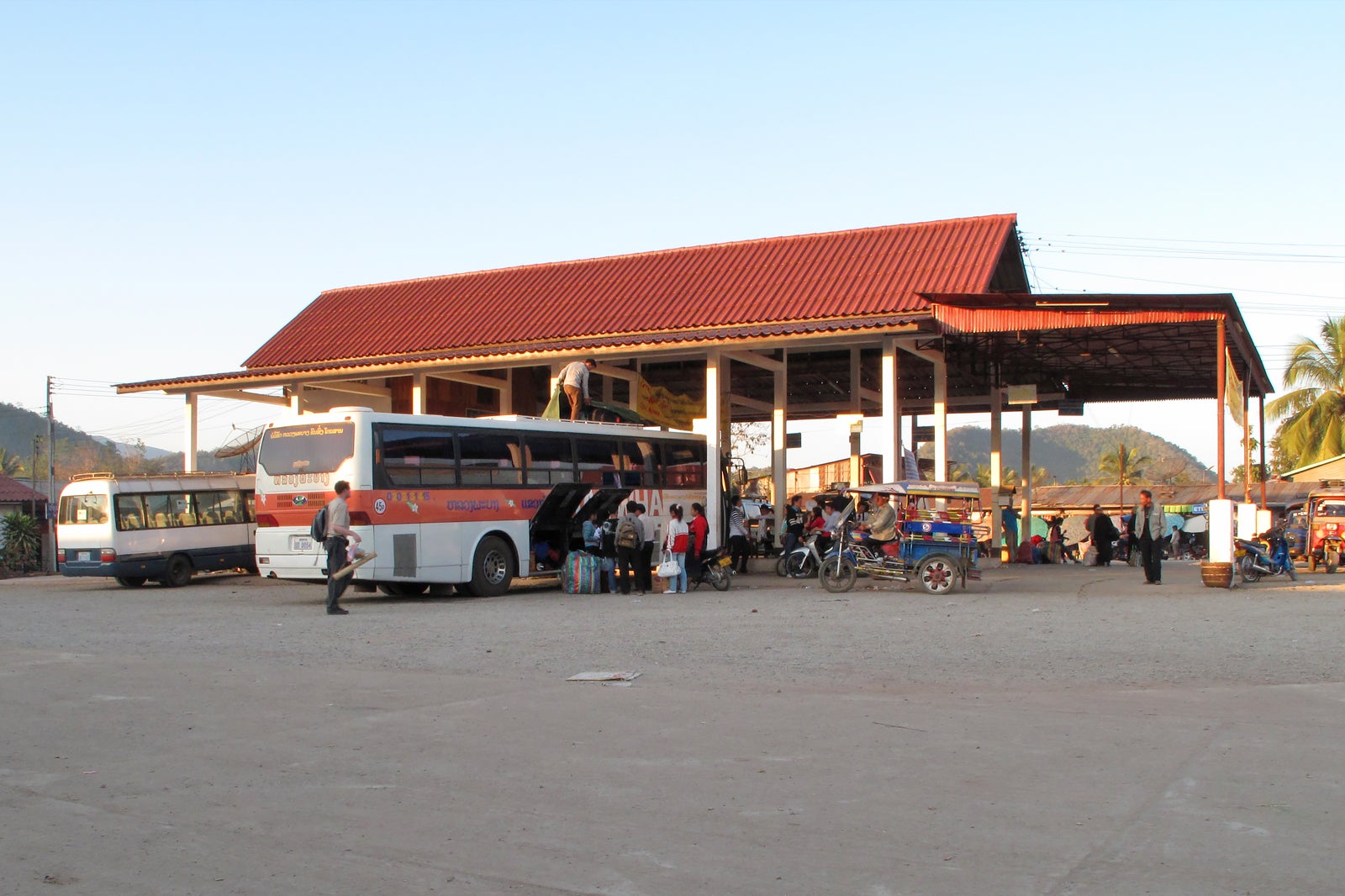 You can get to Huay Xai by taking a flight from Vientiane, though plan your vacation accordingly. Planes depart for the town only 3 times a week.
Getting to Huay Xai by bus is usually the best way – there's a bus that departs from Luang Namtha every morning at 9.30am. The journey takes around 5 hours and you'll be dropped off at a stand 2 km away from the town center.
photo by swifant (CC BY-SA 2.0) modified