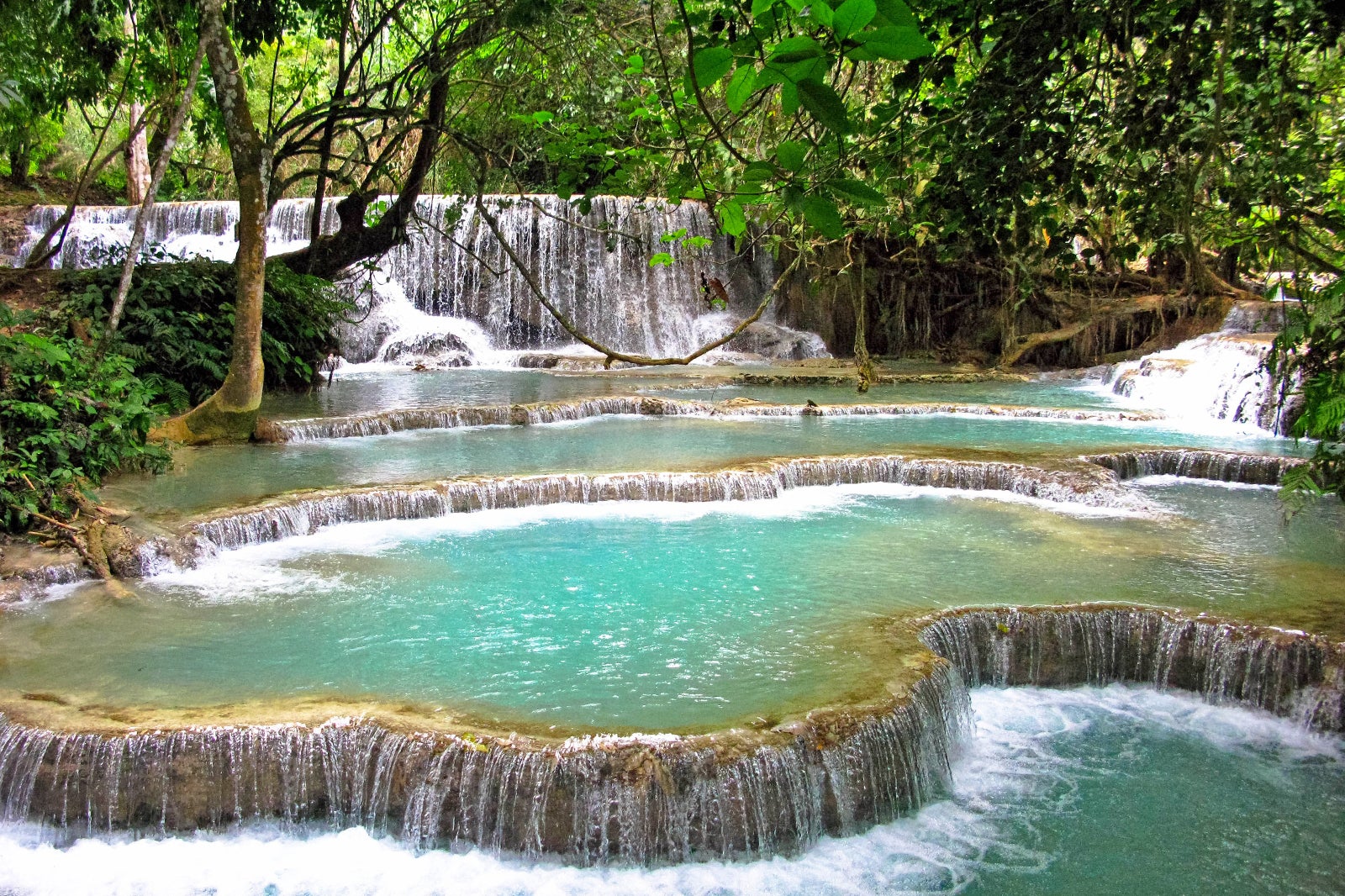 The Kuang Si Falls has 3 tiers leading to a 50-meter drop into shallow pools, before flowing downstream. The pools make great swimming holes and you can change into your swimwear at wooden huts close to the waterfall's entrance.
Surrounded by lush tropical jungle, the pools have cascades of up to 5 meters high. If you don't fancy a swim, you can relax in the shade and watch others having fun jumping in and out of the water.
There are trails leading to the top of Kuang Si Falls, where you can see the stream feeding into the falls. Wear proper footwear as the trails can rather get slippery, especially during the wet season.
Kuang Si Falls near Luang Prabang - one of the highlights of 18 Best Things to Do in Luang Prabang (Read all about Luang Prabang here)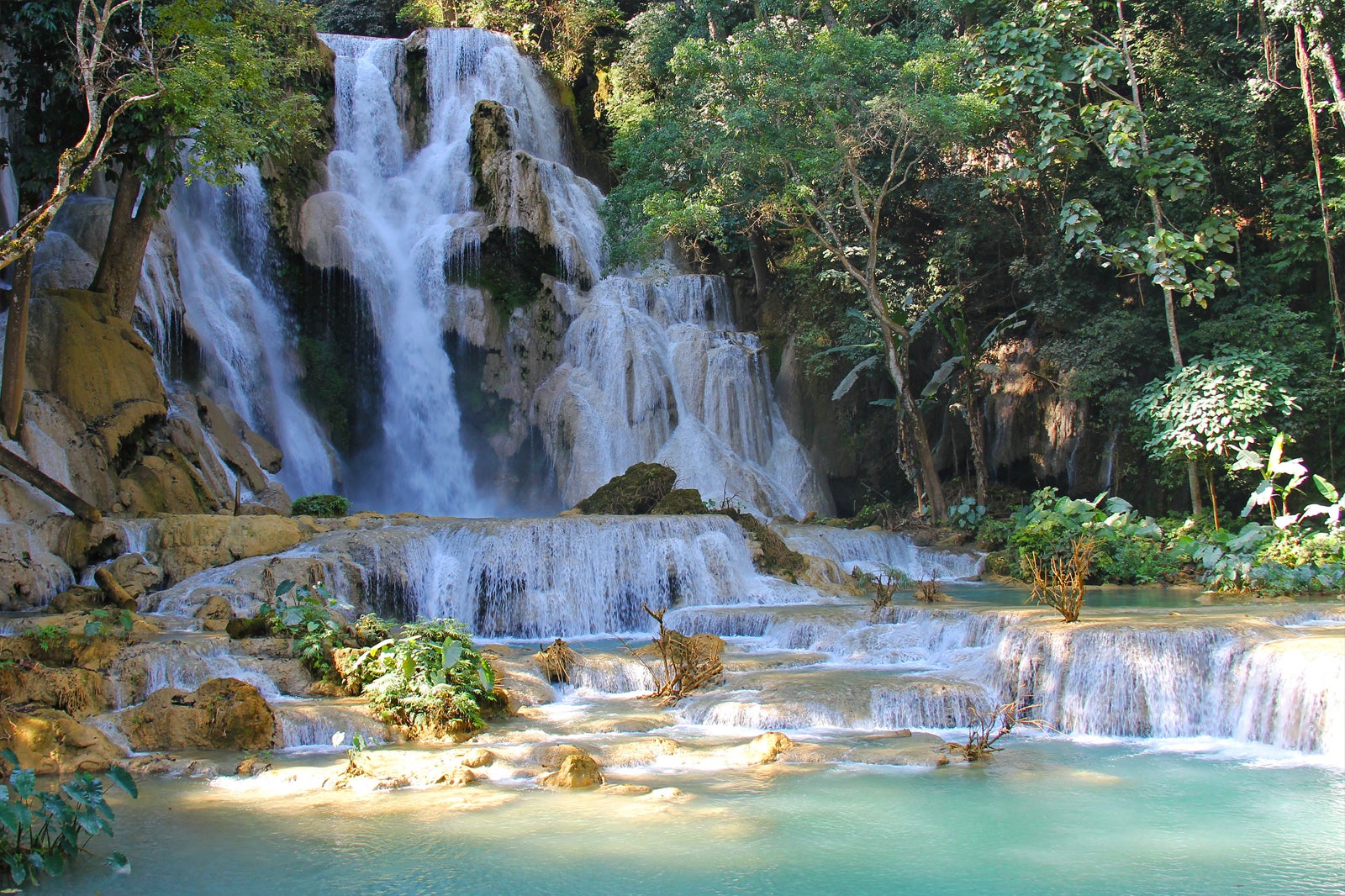 Breathtaking cascades of water make the Kuang Si one of Luang Prabang's most popular tourist attractions. The journey to the waterfall is worth taking time over, as you'll be enjoying views of rice fields along the way.
A Hmong village where the older female villagers still dress in traditional costumes makes a great place to stop along the way. You can also purchase their handwoven crafts as souvenirs. If you want to take photos at the village, it's only fair to buy something in return.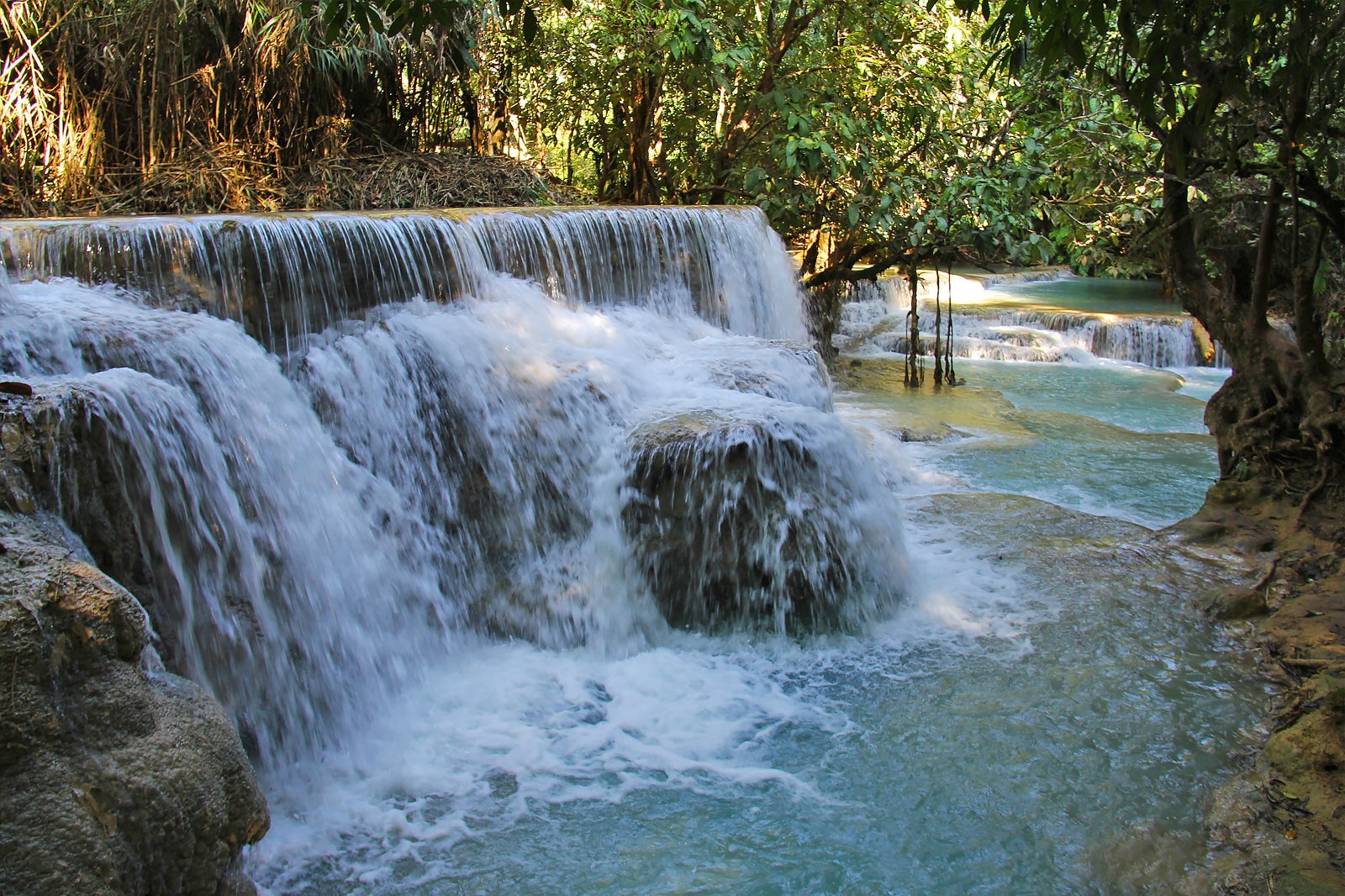 The climate at Kuang Si Falls is noticeably cooler, making it a really good place to escape the heat. Children will especially enjoy a day out here playing in the falls. You can spend a relaxing day at the waterfalls by bringing a picnic with you or buying food and drinks from concession stands. There are tables at the front of the lower level pools for you to enjoy your meal.
Kuang Si Waterfall is about 29 km south of Luang Prabang. You can rent a motorcycle from the city, though roads can get rather rocky. An easier option is to book a tour, which usually costs around $5 per person. You can also rental a tuk tuk or take a minibus from Naluang Bus Station.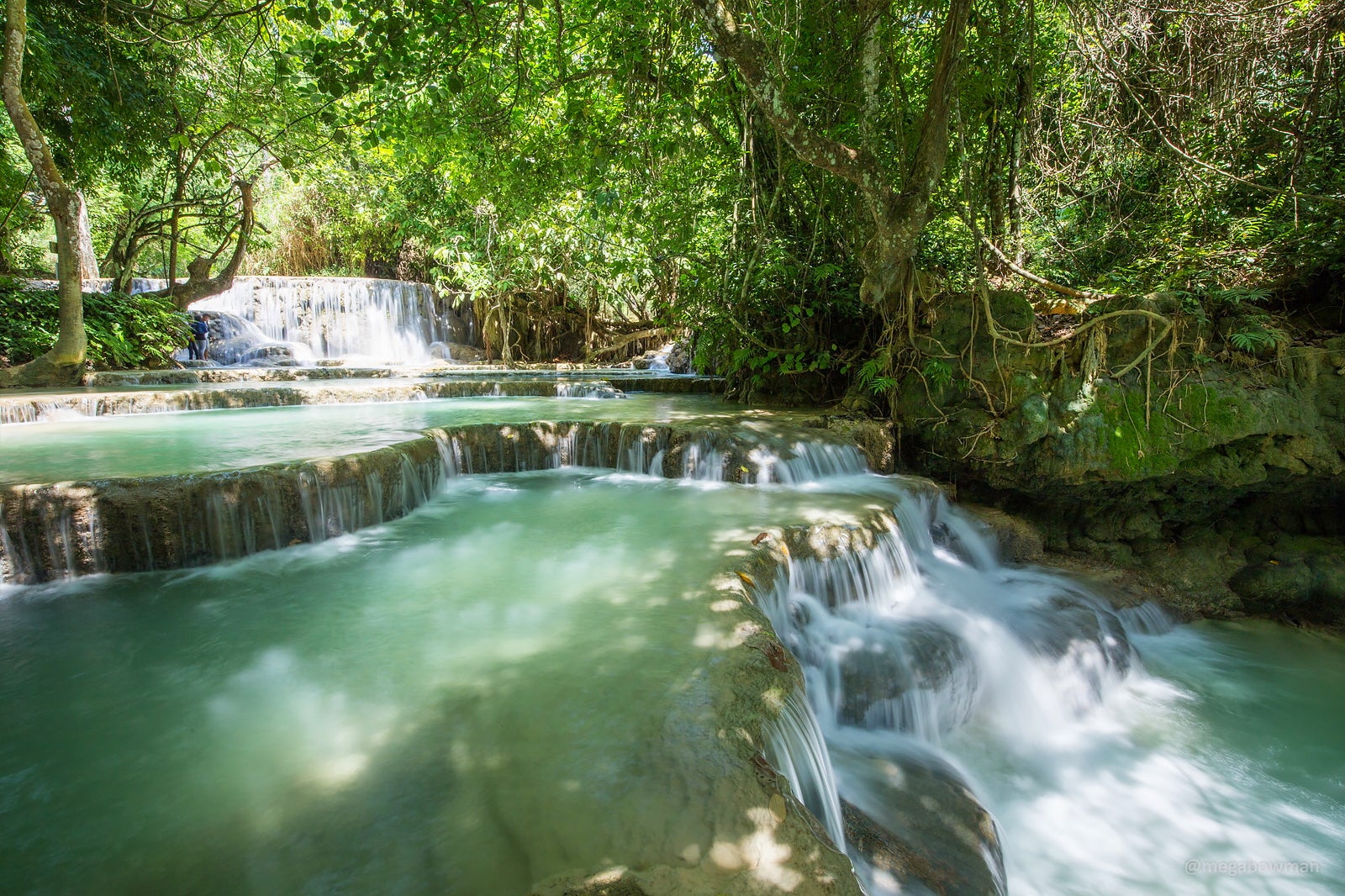 Kuang Si Falls near Luang Prabang
Location: Ban Long, Laos
Back to top