Ho Phra Keo (or Haw Phra Kaew) is a former Buddhist shrine dating back to 1565 – today, it serves as a museum of religious arts in Vientiane. Locals call it 'the Temple of the Emerald Buddha' as Ho Phra Keo has a gilded throne meant for the Emerald Buddha, which now sits on the grounds of Bangkok's Grand Palace.
Even without the Emerald Buddha, Ho Phra Keo is well worth a visit as it's only part of the old royal palace that has survived years of war in Vientiane. The museum is decorated with carved wooden features, a 16th-century lacquered door with Hindu carvings, and a collection of Khmer stone sculptures.
Ho Phra Keo in Vientiane - one of the highlights of 17 Best Things to Do in Vientiane (Read all about Vientiane here)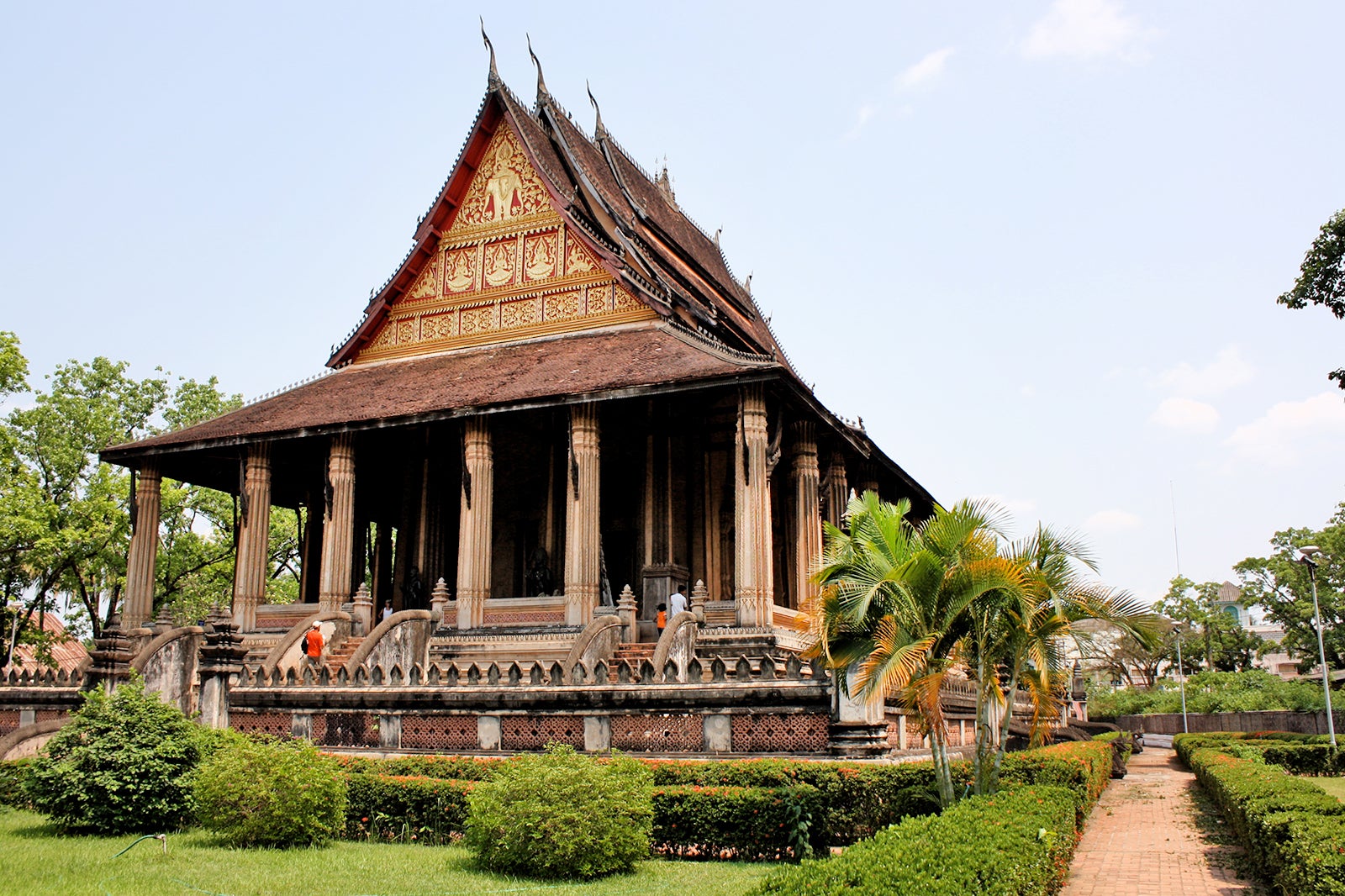 Ho Phra Keo highlights and features
You can see displays of Buddha statues on the terrace, and 6th-century stone sculptures at the main ordination hall. It also has many Lao treasures, including a gilded throne, Khmer Buddhist stone tablets, bronze frog drums, and palm-leaf manuscripts.
The stone balustrade flanking the temple stairs features a dragon with its head facing the grounds, guarding the sacred building. Outside, you'll find a well-kept garden offering a quiet place to meditate and rest.
To get to Ho Phra Keo, head east along Thanon Setthathilath or Thanon Fa Ngum, which runs along the river. The museum is just after the Presidential Palace of Vientiane.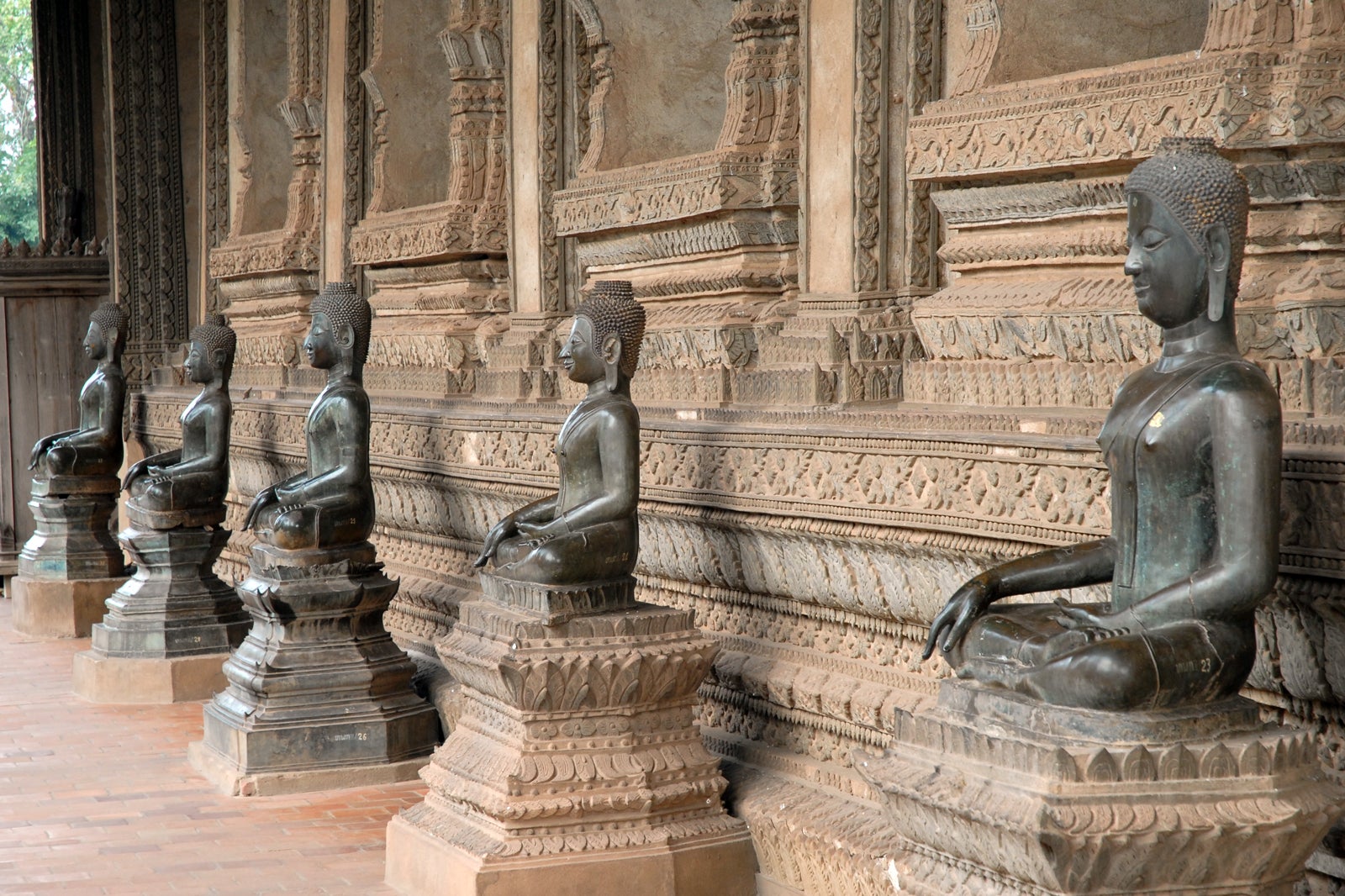 Ho Phra Keo in Vientiane
Location: Setthathirath Road, Vientiane, Laos
Open: Daily from 8am to 12pm and from 1pm to 4pm
Back to top