Buddha Park (Xieng Khuan) is an open-air sculpture park with giant sculptures of Buddha and Hindu deities. Located 25km southeast of Vientiane, the park was founded in 1958 by monk and sculpture artist, Bunleua Sulila.
As he studied both Buddhism and Hinduism, you'll find not only statues of Buddha, but also of Hindu gods, deities, demons, and animals from both beliefs. The statues are as impressive in size as they are in detail. Standouts at Buddha Park include a 40-meter reclining Buddha, Indra (a Hindu god) a 2-headed elephant, and a 4-armed deity riding a horse.
Buddha Park (Xieng Khuan) in Vientiane - one of the highlights of 17 Best Things to Do in Vientiane (Read all about Vientiane here)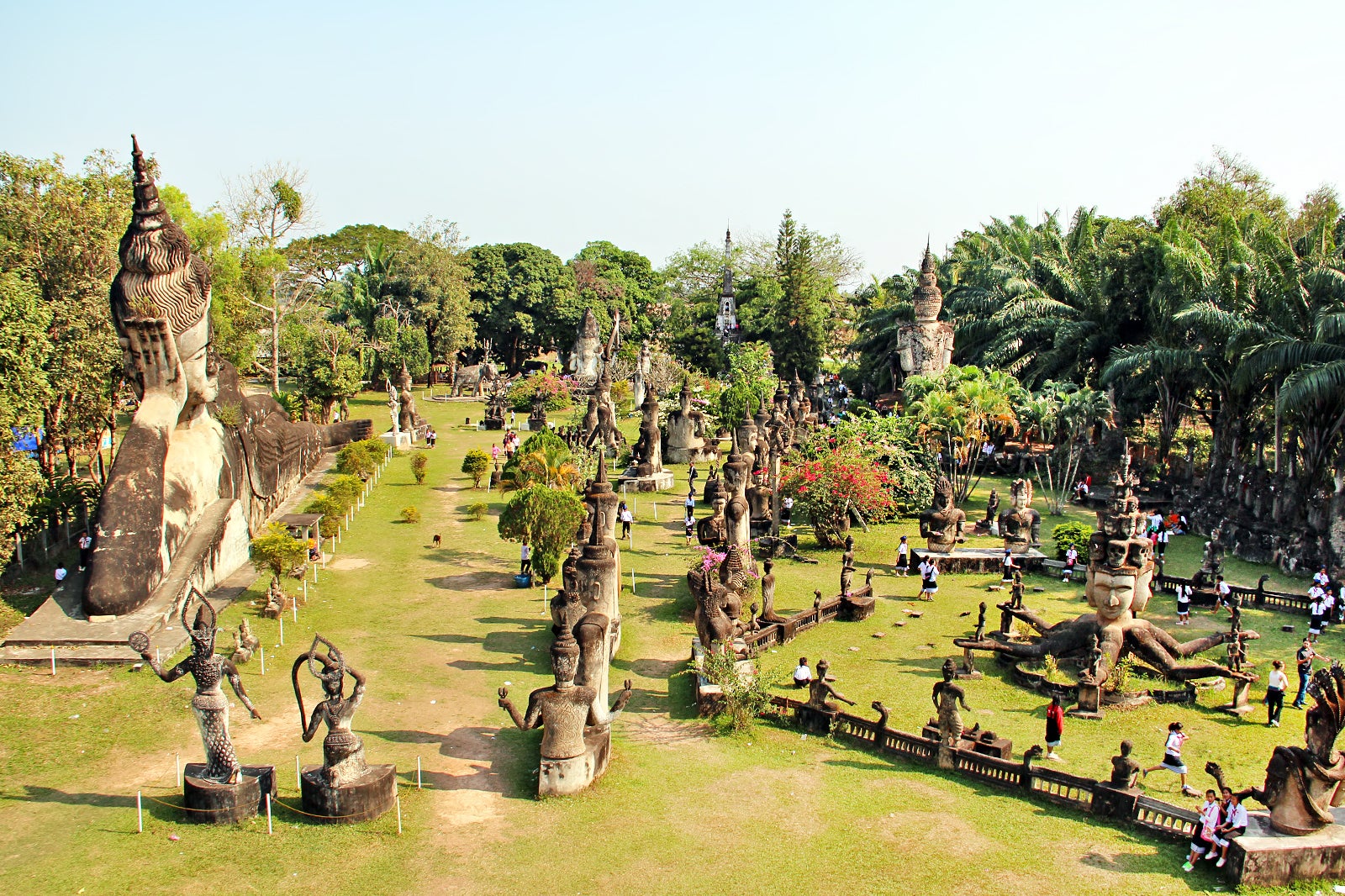 Buddha Park highlights
One of the best spots for photography at Buddha Park is at the top of a 3-storey-tall pumpkin structure. The entrance is crafted to look like a demon's mouth, with a stone ladder inside leading to panoramic views of the park.
Head toward the end of the park to find a riverfront café serving light food and drinks – it's often packed with tourists looking to relax after all the walking and climbing. To get to Buddha Park, there's a bus (#14) departing from Talat Sao Bus Station every 40 minutes.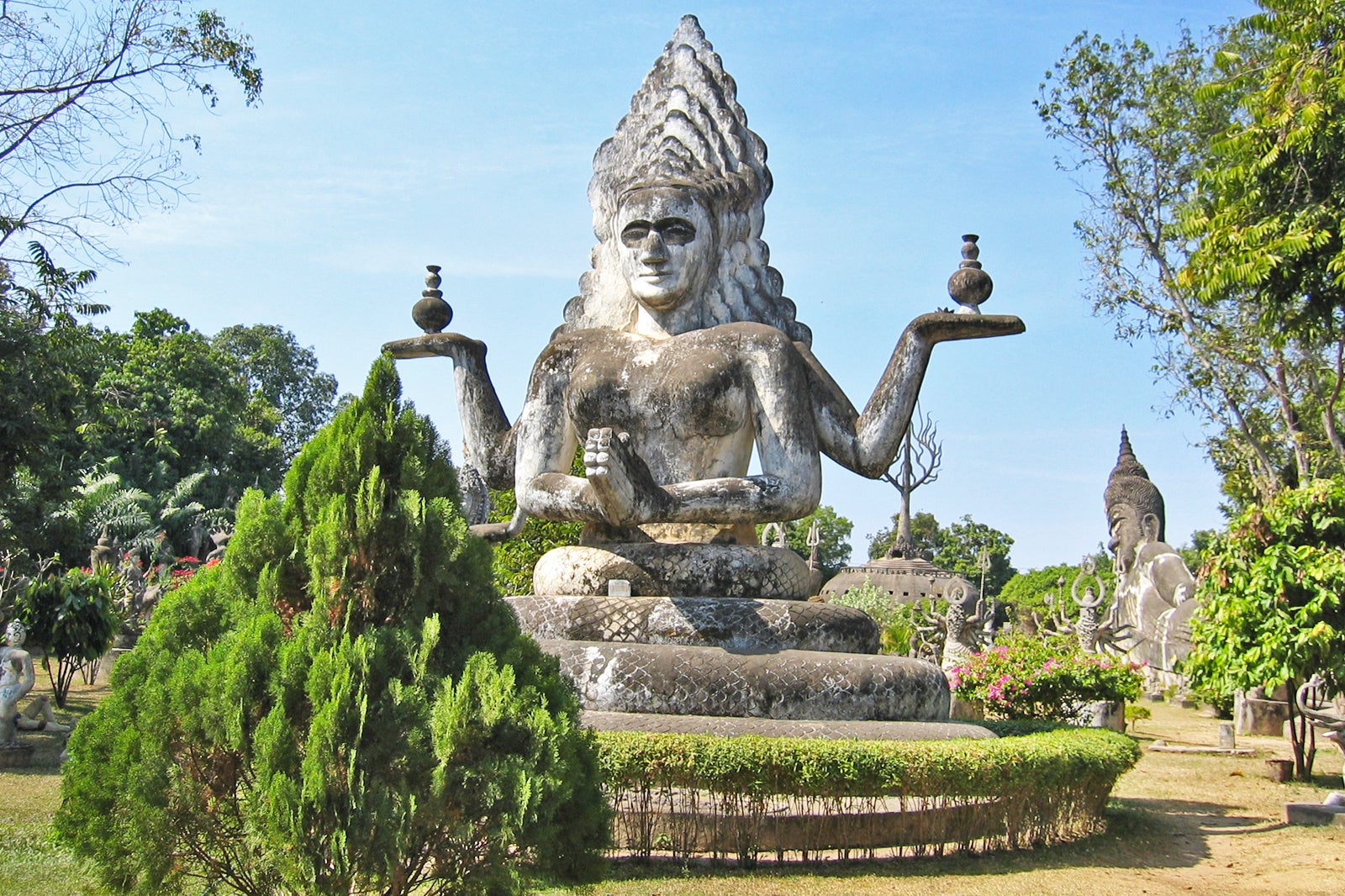 Buddha Park (Xieng Khuan) in Vientiane
Location: Deua, Thanon Tha, Vientiane, Laos
Open: Daily from 8am to 5pm
Back to top