Bolaven Plateau
Natural Attraction in Champasak
The Bolaven Plateau in southern Laos is famous for its great scenery, ethnic villages, and traditional coffee farms. It also has some of Southeast Asia's most spectacular waterfalls, including Tad Fane (Paksong), Tad Tayicseua (Paksong), and Tad Champee (between Pakse and Paksong).
The plateau's elevation ranges between 1,000 and 1,350 meters above sea level, so the weather, in general, is milder than most places in Laos. It can get rather chilly at night, so packing a jacket is a good idea if you're planning a visit to the Bolaven Plateau.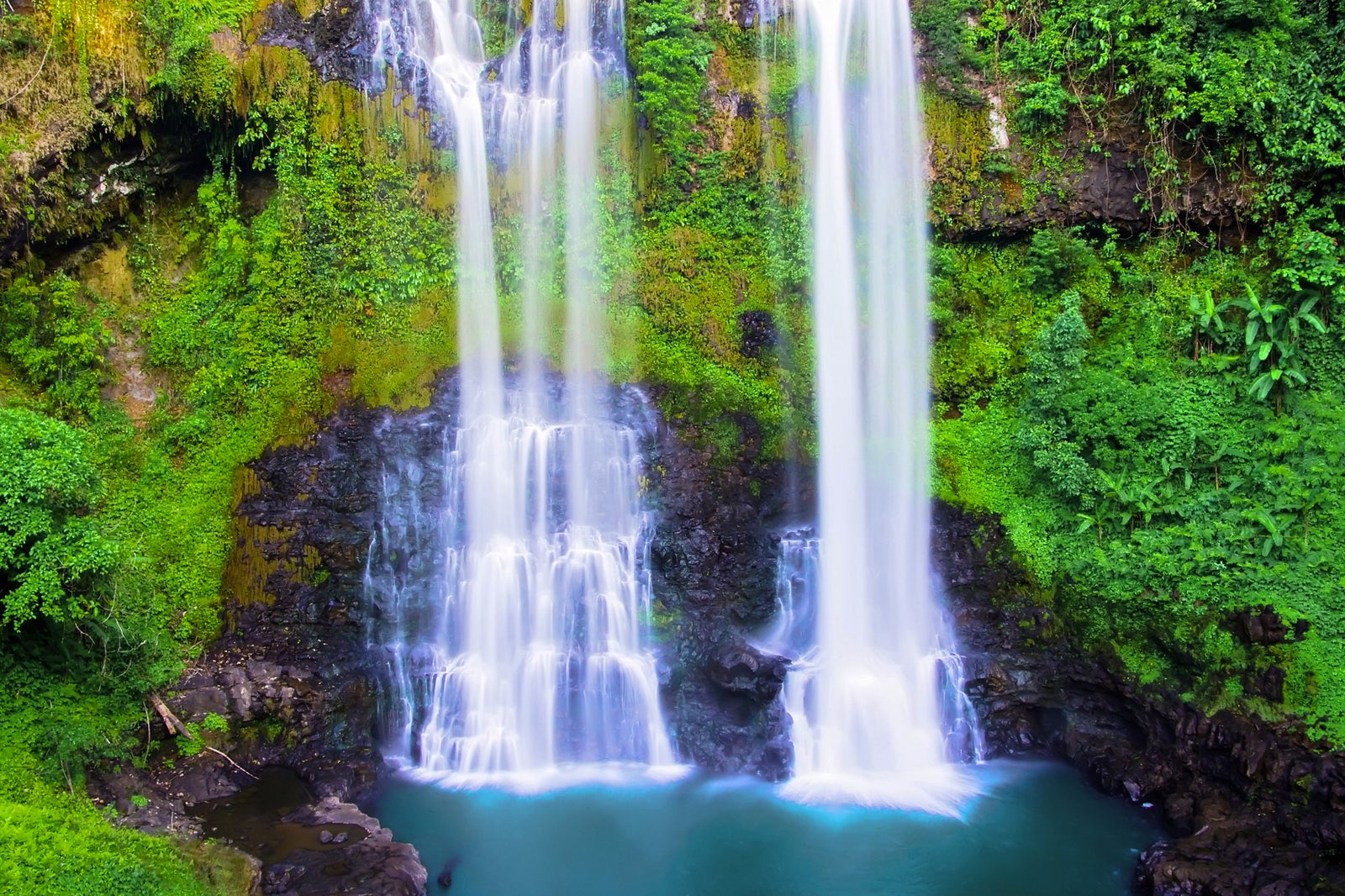 Bolaven Plateau trails and wildlife
Bolaven Plateau also attracts outdoor enthusiasts with its trekking and biking trails through rural Laos. You can take a day trip from the city of Pakse if you're pressed for time, but it's best to explore Bolaven Plateau by motorbike and following the big loop through the plateau, which lies east of the city.
The twin Tad Fane Waterfalls thunder over 100 meters down steep cliffs into a gorge. Located 11 km west of Paksong Town, this scenic rainforest spot is part the Dong Hua Sao National Bio-Diversity Area. The national park home to leopards, tigers, elephants and monkeys – hornbills are among the 300 bird species found in this area.
Best time to visit the Bolaven Plateau
The waterfalls are most impressive during the rainy season, between July and October. If you're visiting between October and February, you can observe the harvesting of coffee around the Bolaven Plateau.
The plains allow farmers to produce some of the best coffee and tea in Laos. Coffee is one of the country's biggest agricultural export, and you'll find plenty of shops and markets selling packaged Arabica and Robusta beans.
Bolaven Plateau
Location: Champasak Province, Laos
Back to top