14 Best Things to Do in Vientiane
What is Vientiane Most Famous For?
Vientiane is known for its laidback atmosphere and it's true that life moves slowly here, attracting those who enjoy a peaceful, relaxed vibe. Exploring centuries-old Buddhist temples is one of the most popular things to do in the Lao capital, which you can do on foot, bicycle or tuk-tuk.
Quirky markets sit next to the Mekong River, while colonial buildings are often museums displaying thousands of artifacts dating back to prehistoric times. Grab your camera, hit the streets, and you're bound to find a host of interesting sights in Vientiane.
What are the best things to do in Vientiane?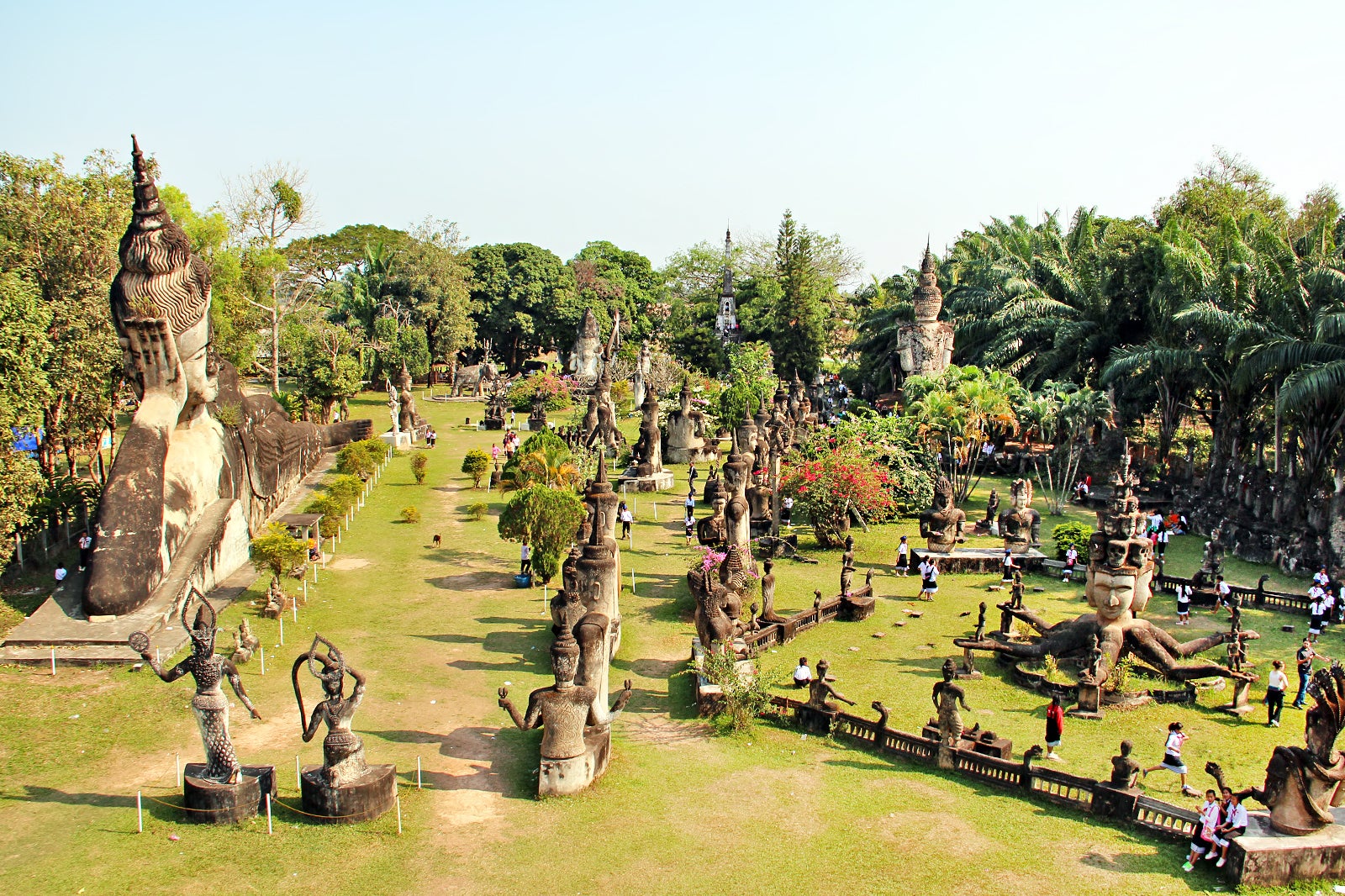 Couples
Families
Photo
Budget
Buddha Park (Xieng Khuan) is an open-air sculpture park with giant sculptures of Buddha and Hindu deities. Located 25km southeast of Vientiane, the park was founded in 1958 by monk and sculpture artist, Bunleua Sulila.
The statues are as impressive in size as they are in detail. Standouts at Buddha Park include a 40-meter reclining Buddha, Indra (a Hindu god) a 2-headed elephant, and a 4-armed deity riding a horse. To get to Buddha Park, there's a bus (#14) departing from Talat Sao Bus Station every 40 mins.
Read more
Location: Deua, Thanon Tha, Vientiane, Laos
Open: Daily from 8am to 5pm
photo by GuillaumeG (CC BY-SA 3.0) modified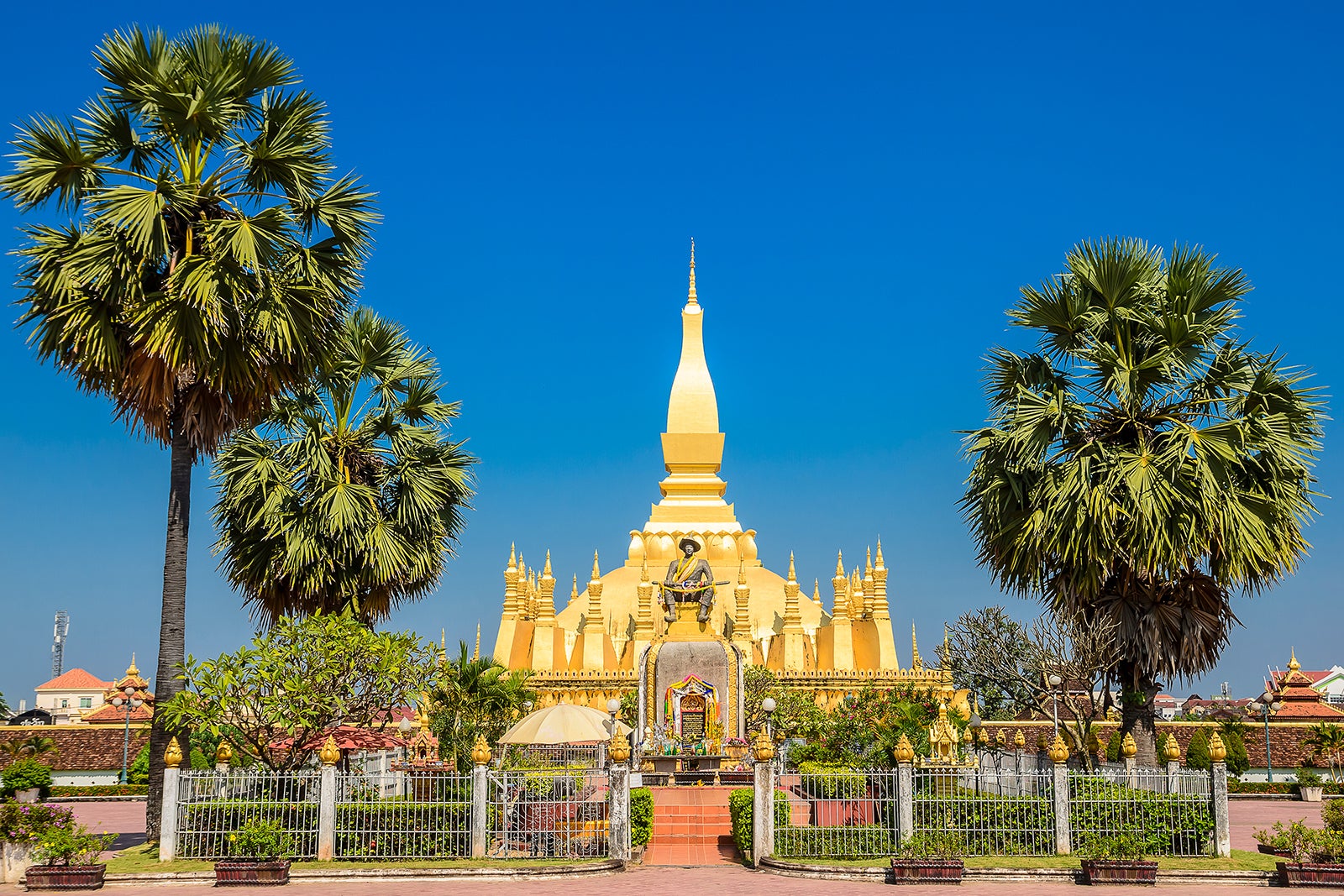 Pha That Luang is a sacred monument and one of Laos' most impressive religious structures. Its foundation dates back to the 3rd century, but the current structure was built in 1566 after Vientiane became the capital of Laos.
Standing at 44 meters, Pha That Luang has a pinnacle covered in real gold, with a set of painted turrets surrounding its central stupa. Located 4 km northeast of central Vientiane, it's easily reachable by tuk-tuk or bicycle (which you can rent from most guesthouses in the city).
Read more
Location: Vientiane, Laos
Open: 24/7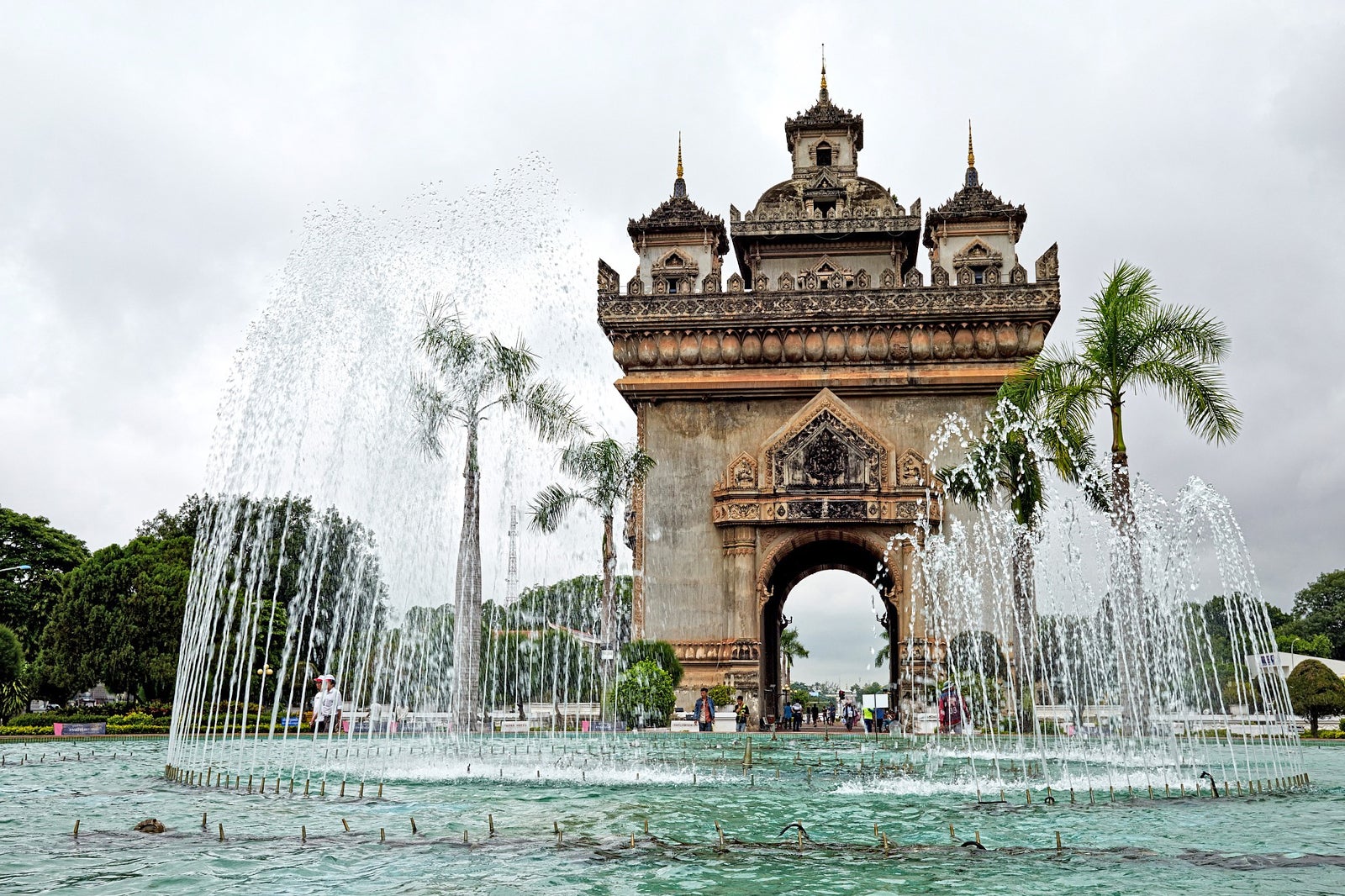 The Patuxai Victory Gate is a massive concrete arch on Lang Xang Avenue. Reminiscent of the Arc de Triomphe in Paris, it features Buddhist symbols and Hindu deities, with 5 ornate towers built in traditional Laotian style.
The monument is surrounded by Patuxai Park, which makes for a pleasant evening stroll in Vientiane. For about 5,000 kip, you can climb a spiral stairway to the tower's observation deck – it offers stunning city views, particularly at sunset.
Location: Lang Xang Avenue, Vientiane, Laos
Open: Monday–Friday from 8am to 4.30pm, Saturday–Sunday from 8am to 5pm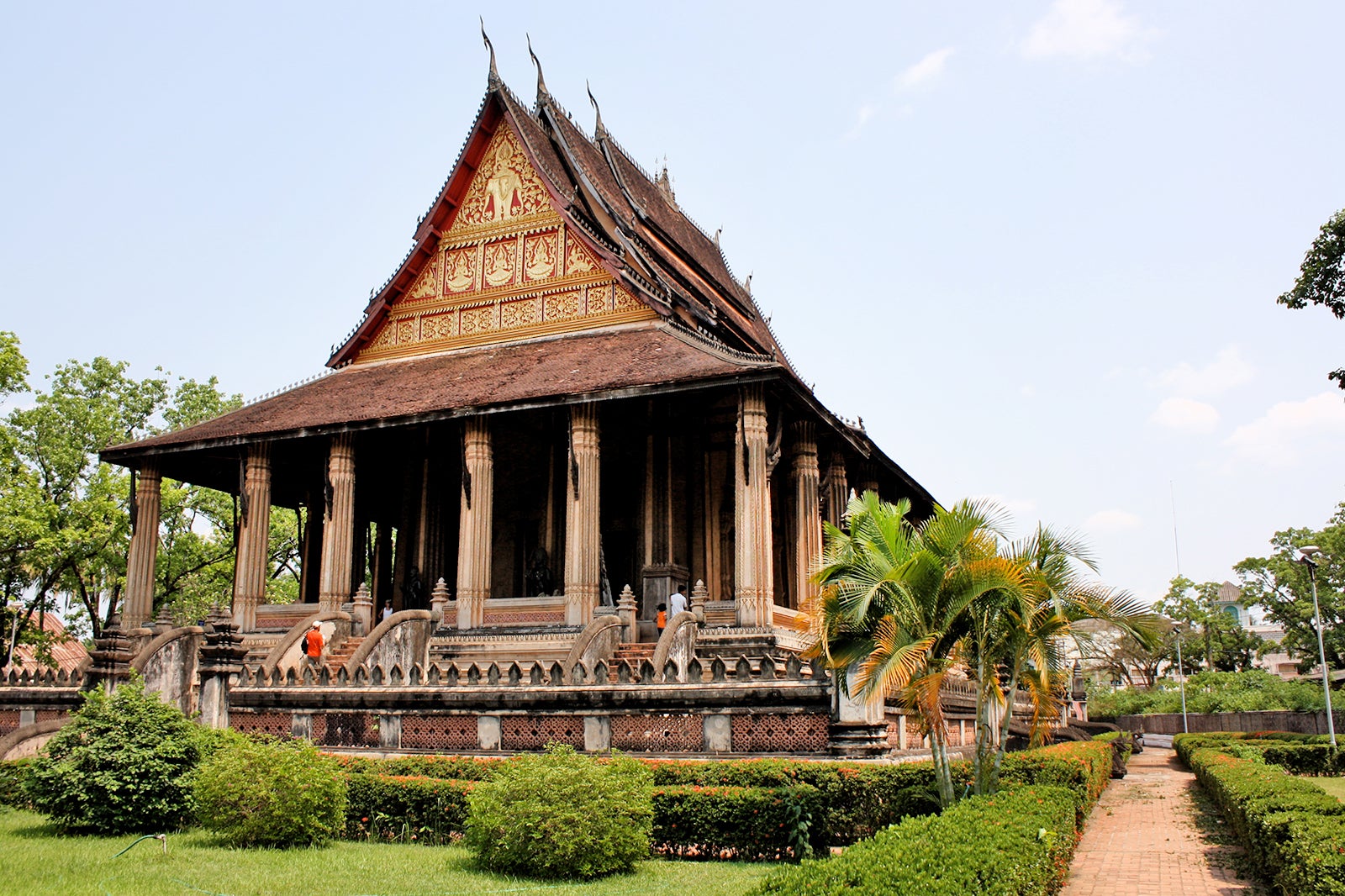 Ho Phra Keo (or Haw Phra Kaew) is a former Buddhist shrine dating back to 1565 – today, it serves as a museum of religious arts in Vientiane. Locals call it 'the Temple of the Emerald Buddha' as Ho Phra Keo has a gilded throne meant for the Emerald Buddha, which now sits on the grounds of Bangkok's Grand Palace. You can see displays of Buddha statues on the terrace, and 6th-century stone sculptures at the main ordination hall.
Read more
Location: Setthathirath Road, Vientiane, Laos
Open: Daily from 8am to 12pm and from 1pm to 4pm
photo by Dan Searle (CC BY-SA 2.0) modified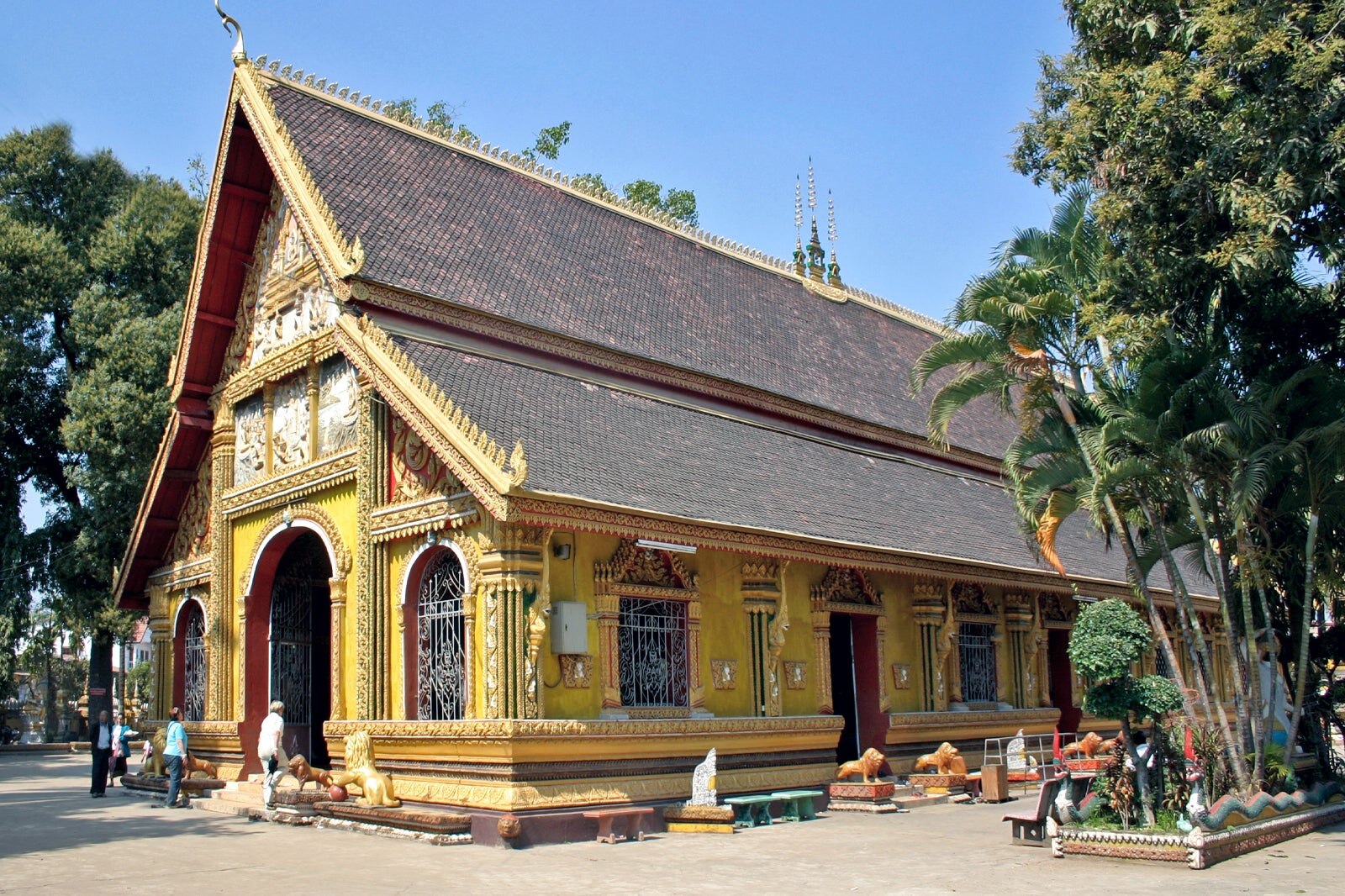 Wat Si Muang is a Khmer temple with a fascinating legend that still holds great significance among the Laotian community. The gold and red structure was built in 1563 during the reign of King Setthathirat – the temple's name comes from a young woman, Si Muang, who sacrificed herself over 400 years ago to appease angry spirits. Wat Si Muang serves the local Buddhist community, and has several stalls at the entrance selling bananas, coconuts, flowers, incense and candles for offerings.
Read more
Location: Vientiane, Laos
Open: Daily from 6am to 7pm
photo by Gerd Eichmann (CC BY-SA 4.0) modified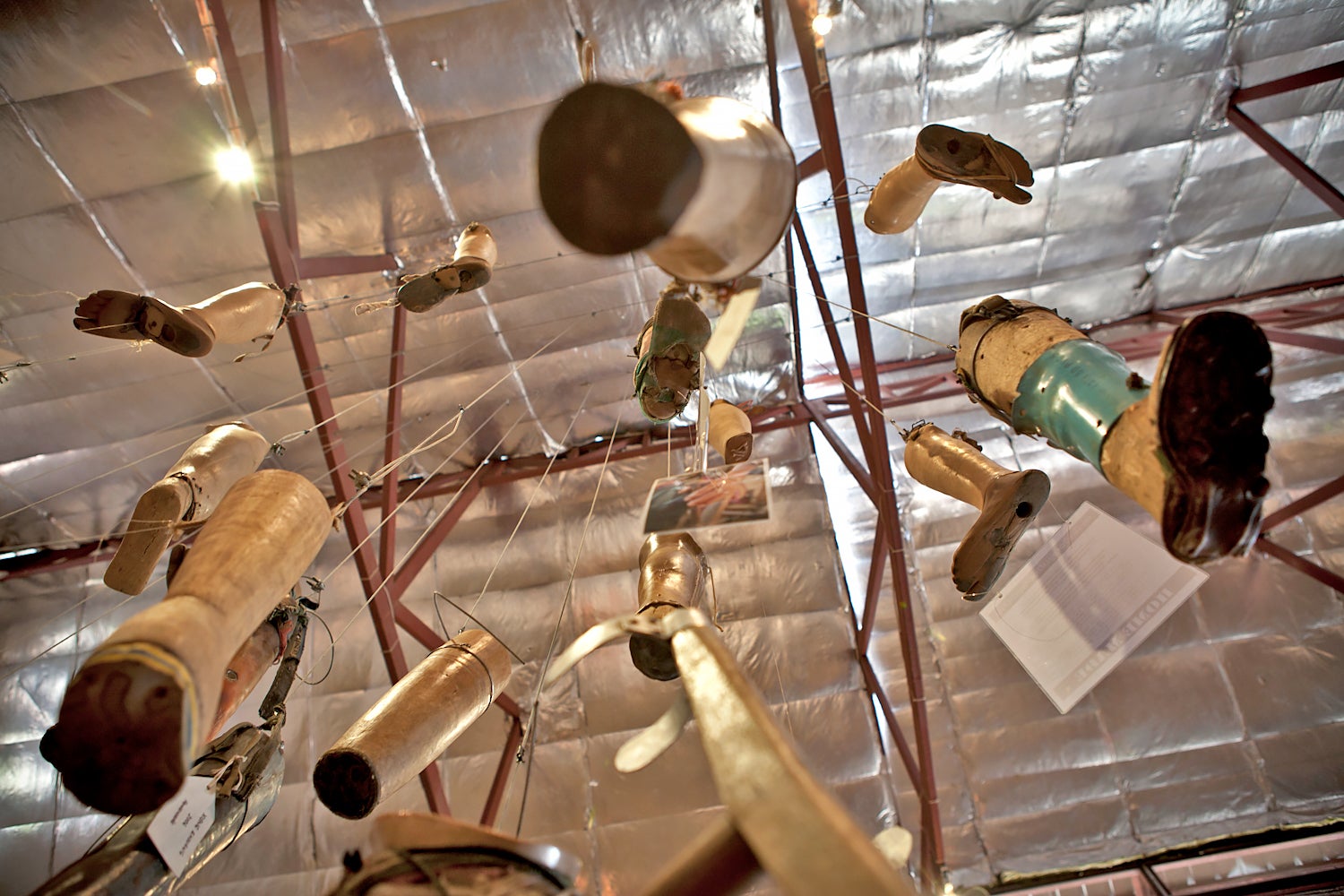 The Cooperative Orthotic and Prosthetic Enterprise (COPE) is a charity organization that provides treatment and rehabilitation programs for Laotian people with physical disabilities. Many patients suffer injuries from hidden explosives scattered throughout the countryside as a result of the Vietnam War.
COPE has 5 rehabilitation centres across 8 provinces in Laos, so that victims – mostly children – living in rural areas have access to this crucial healthcare center. You can learn more about COPE's mission through various exhibitions and documentary films showcased in the center. You can also see how prosthetic limbs are made at the onsite workshop.
Read more
Location: Khouvieng Road, Vientiane, Laos
Open: Daily from 9am to 6pm
Phone: +856 21 241 972
photo by Department of Foreign Affairs and Trade (CC BY 2.0) modified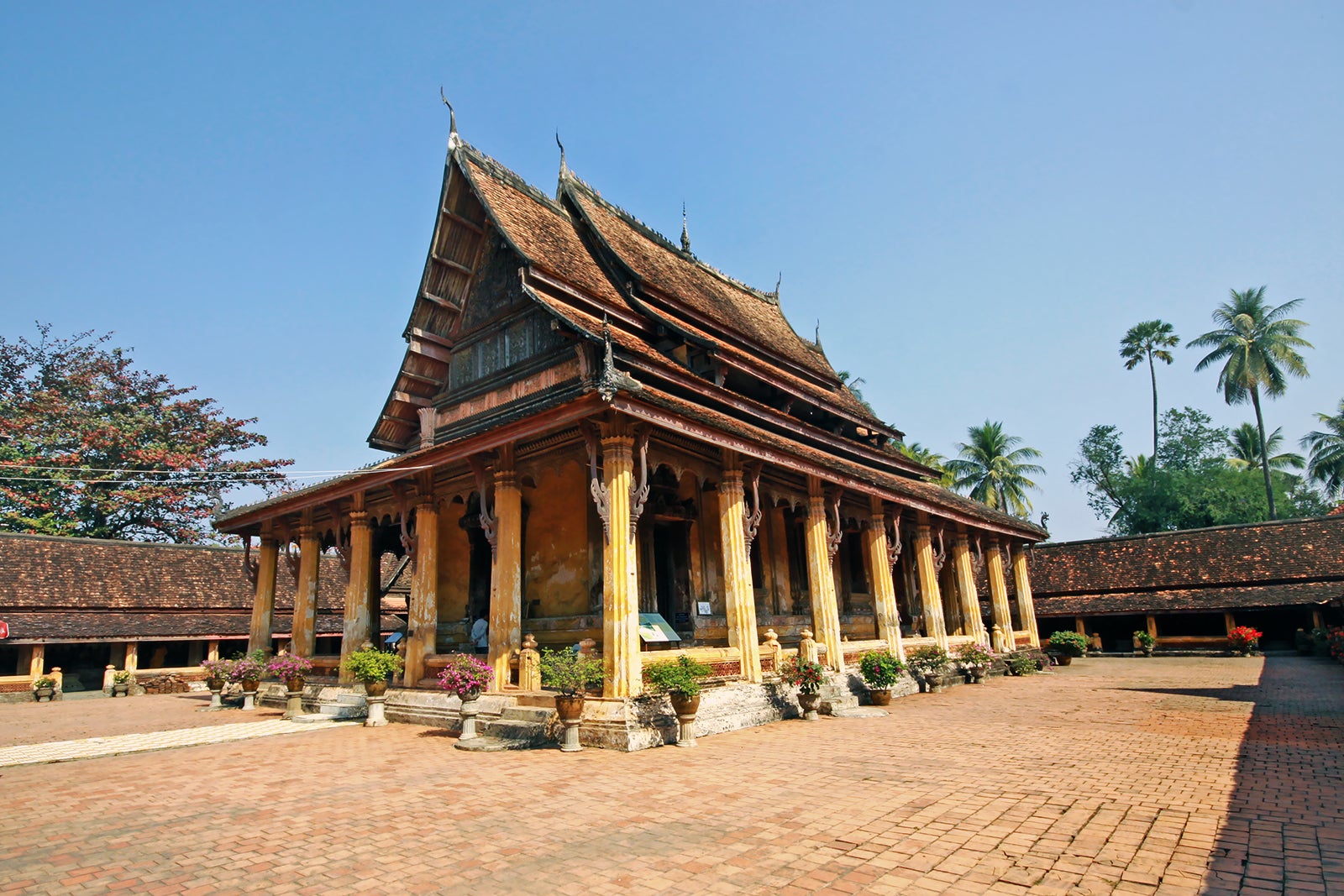 Wat Si Saket is the only temple in Laos that survived the Siamese occupation, which destroyed much of the capital in 1828. It features over 10,000 Buddha sculptures of varying sizes and styles – the sim (ordination hall) holds 7,000 images and a wooden serpent-shaped trough that's used during the Lao New Year. Wat Si Saket stands majestically on Lan Xang Road, northwest of Haw Phra Kaew. Entrance to the temple costs around 5,000 kip per person.
Read more
Location: Lan Xang Road, Vientiane, Laos
Open: Daily from 8am to 12pm and from 1pm to 4pm
8
Laos National Cultural Hall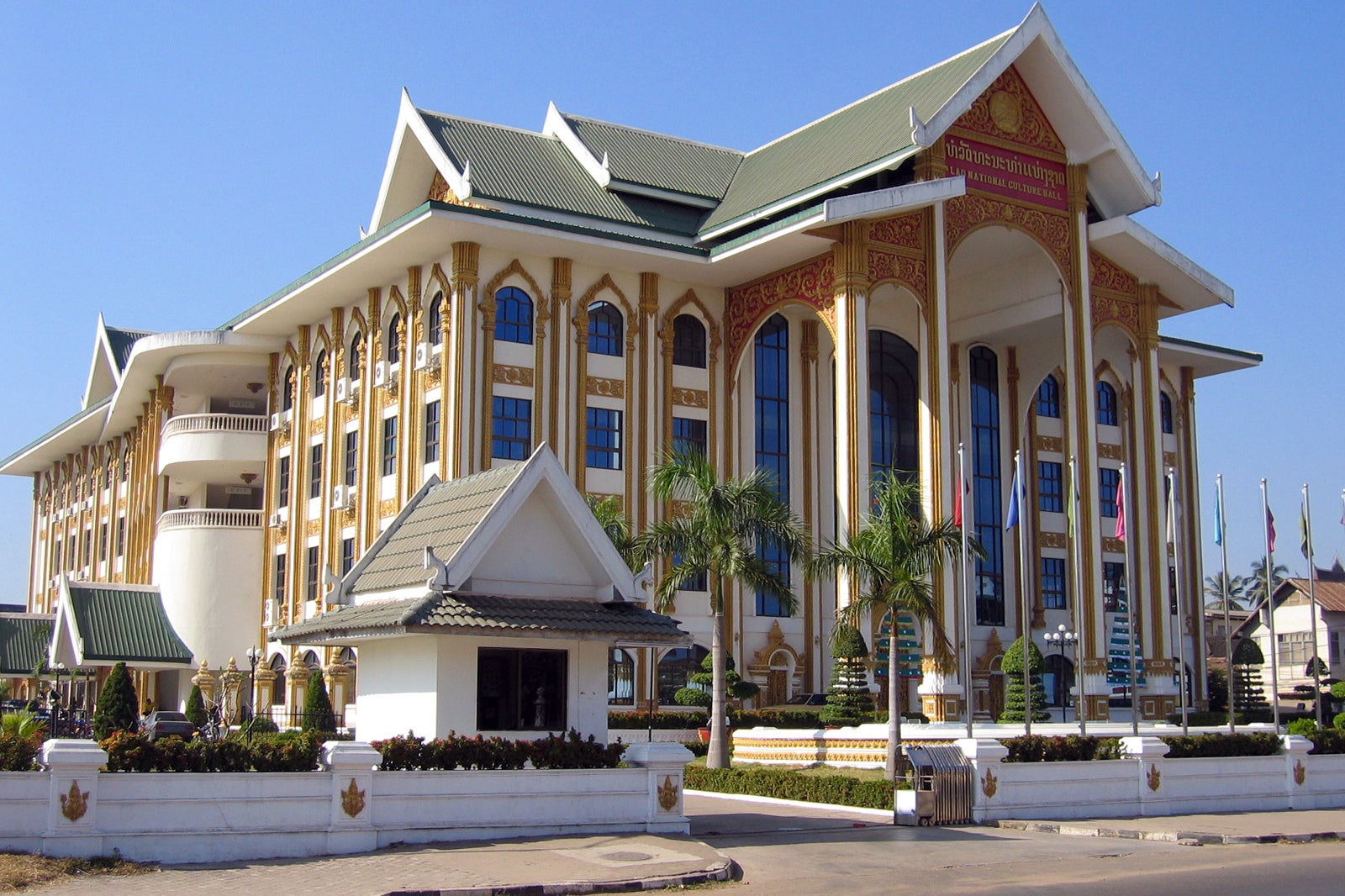 Couples
Families
History
Photo
The Lao National Cultural Hall showcases classical performances and French films in central Vientiane. The large building has traditional Lao architecture, with white-and-gold accents and intricate carvings of Buddhist symbols. Located on Nokeokoummane Road, the Lao National Cultural Hall also hosts modern events, such as car shows and kid-friendly activities from time to time.
Location: Nokeokoummane Road, Vientiane, Laos
Open: Daily from 8am to 5pm (hours vary)
photo by Grossbildjaeger (CC BY-SA 3.0) modified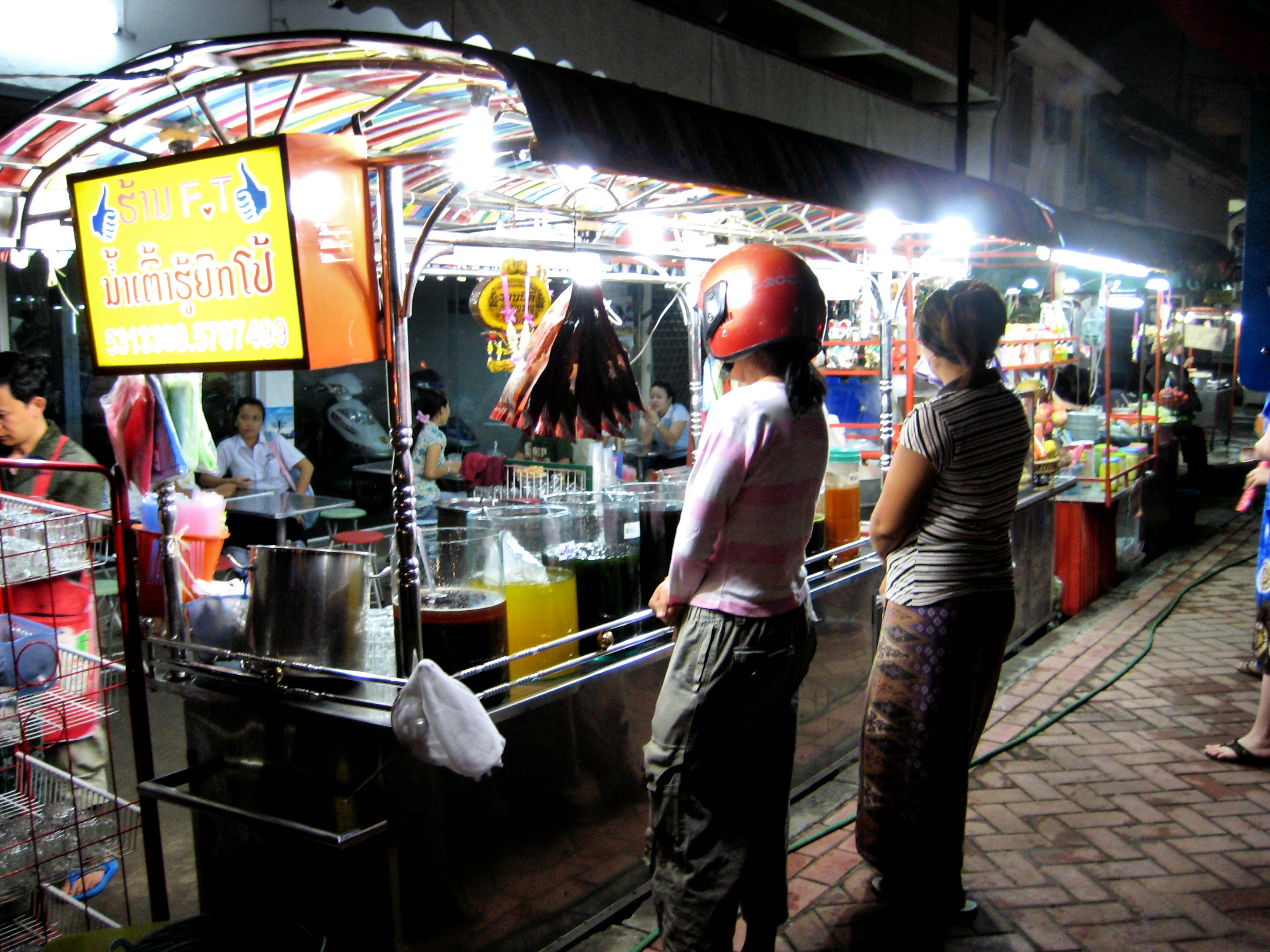 The Vientiane Night Market takes place along the Mekong Riverfront, where you can see rows of red-roofed stalls selling handicraft, clothes, and electronics. Vendors begin to set up their stalls around sunset – the market is busiest around 8pm, so head there early to avoid a large crowd. The Vientiane Night Market is well worth a visit in the evening for its gorgeous sunset alone, as well as the many street food stalls selling authentic Lao dishes.
Location: Mekong Riverfront, Vientiane, Laos
Open: Daily from 6pm to 9.30pm
photo by Francisco Anzola (CC BY-SA 2.0) modified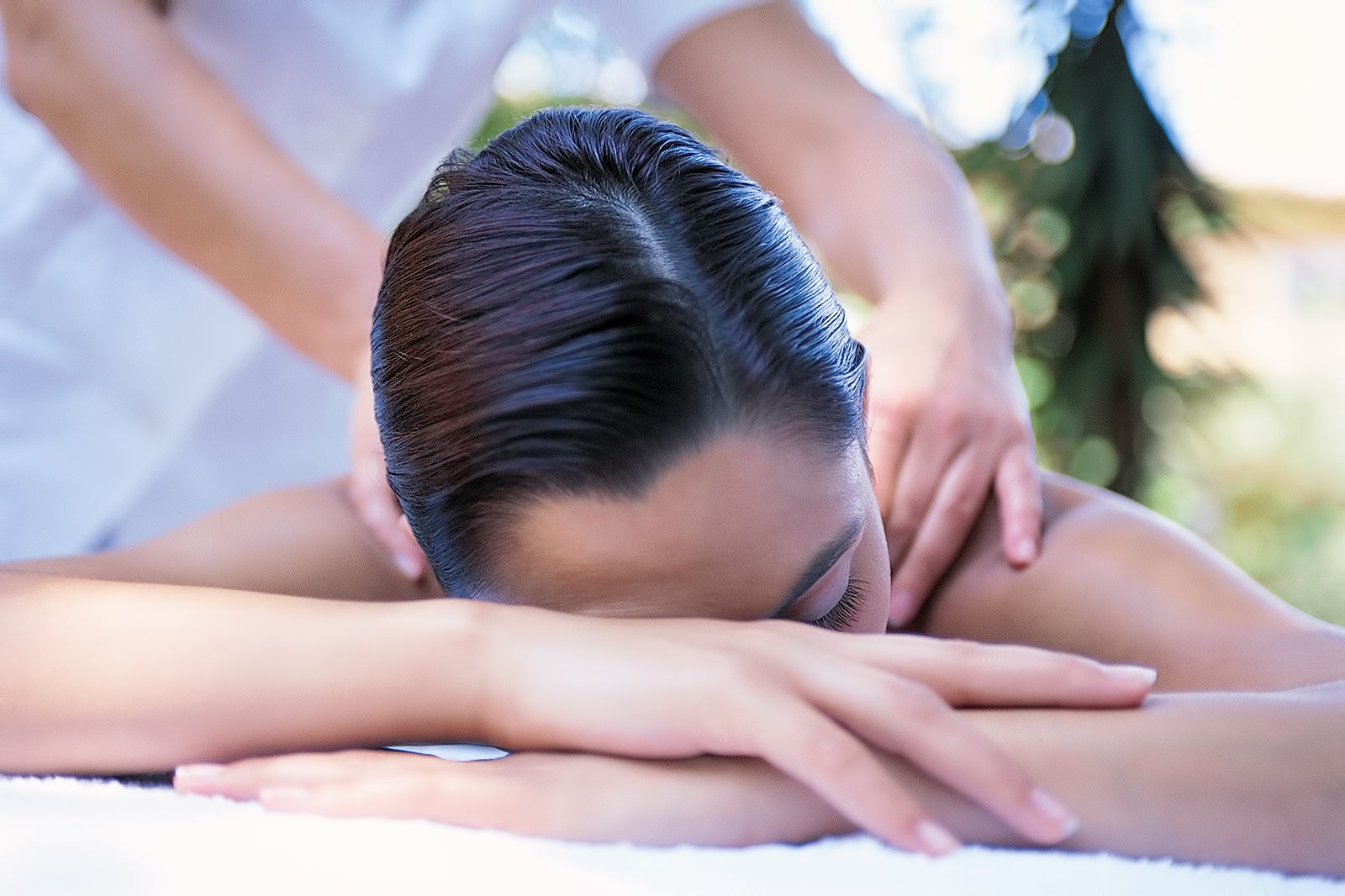 Getting a massage in Vientiane is one of the best things to do after a day of sightseeing. Lao-style massage is a combination of Swedish and Thai acupressure using essential oils – it's usually gentler than traditional Thai massage, making it popular with those with a low pain threshold. You can choose from luxury hotel spas to standalone outlets in central Vientiane. Both options usually result in an invigorating experience.
11
Meditation at Wat Sok Pa Luang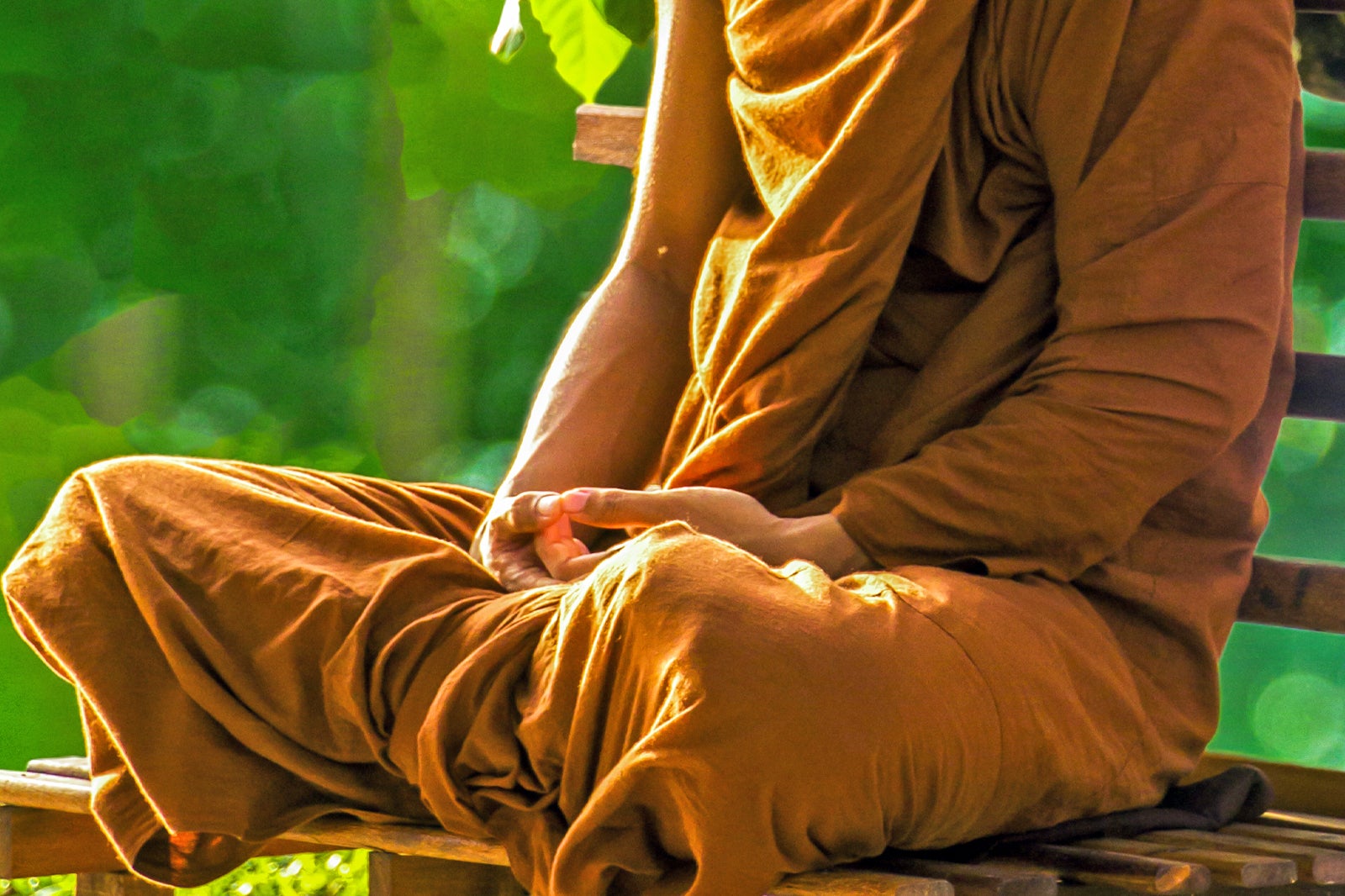 Novice monks lead a walking and sitting meditation session at Wat Sok Pa Luang on Saturday afternoons. It takes place at an open-air pavilion at 3pm – the 1st hour is an ice-breaking session with English-speaking monks, before diving into an hour of mediation. Everyone is welcome and it's free of charge. If you're looking to deepen your practice, intensive Vipassana meditation workshops take place twice a year at Wat Sok Pa Luang.
Location: Khuvieng Road, Sokpaluang Village, Sesatanak District, Vientiane, Laos
12
Chao Anouvong Tennis Club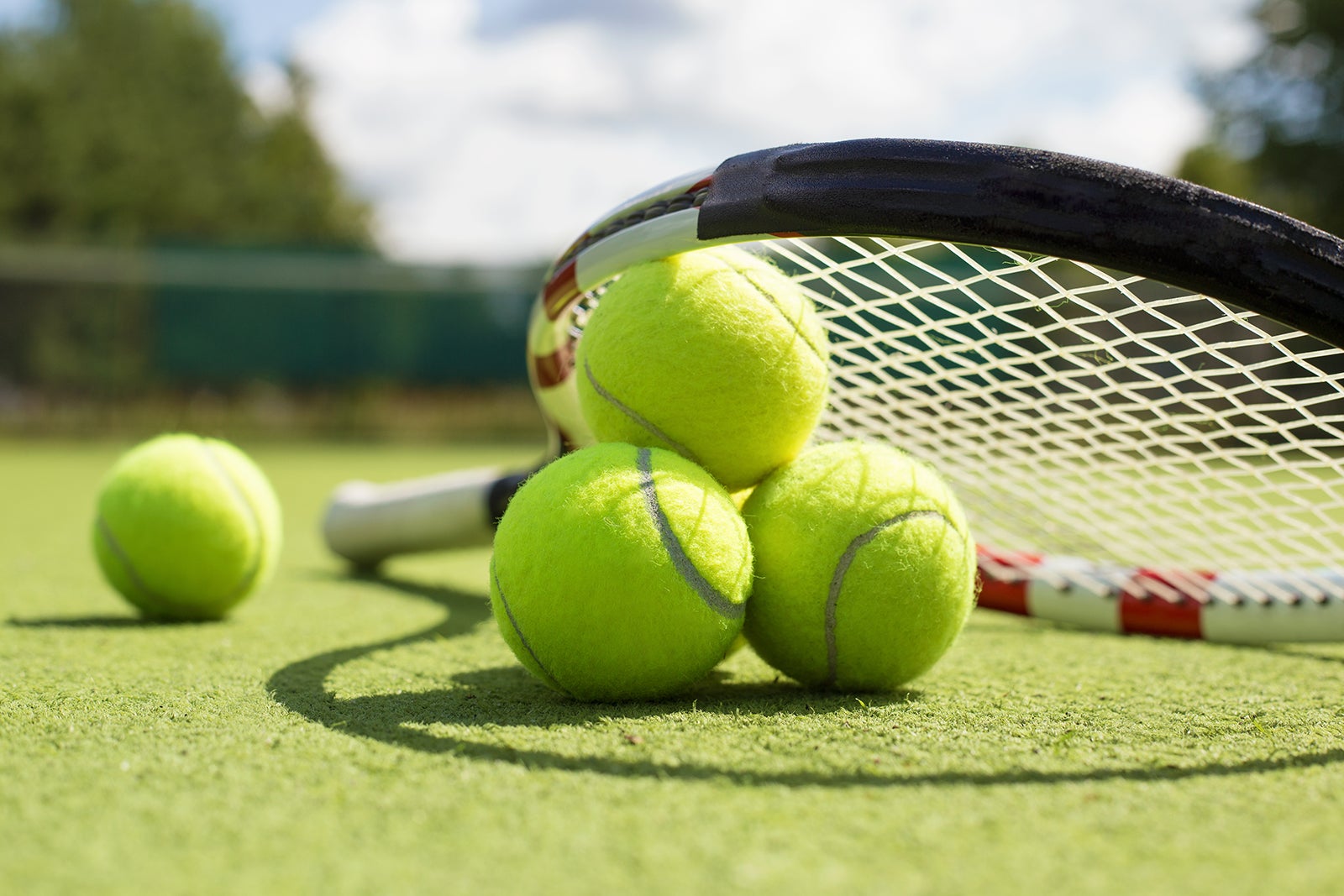 The Chao Anouvong Tennis Club is part of the Lao National Stadium in central Vientiane. There's a main tennis center that seats 2,000 people, and 6 smaller tennis courts that are open during evenings. If you're looking to keep up with your fitness routine in the Lao capital, you can rent a court for about 30,000 kip and 35,000 kip for 2 rackets and shuttlecocks. There's also a small kiosk selling bottled drinks and snacks.
Location: Lao National Stadium, Vientiane, Laos
Open: Daily from 4pm to 10pm
Phone: +856 21 560 006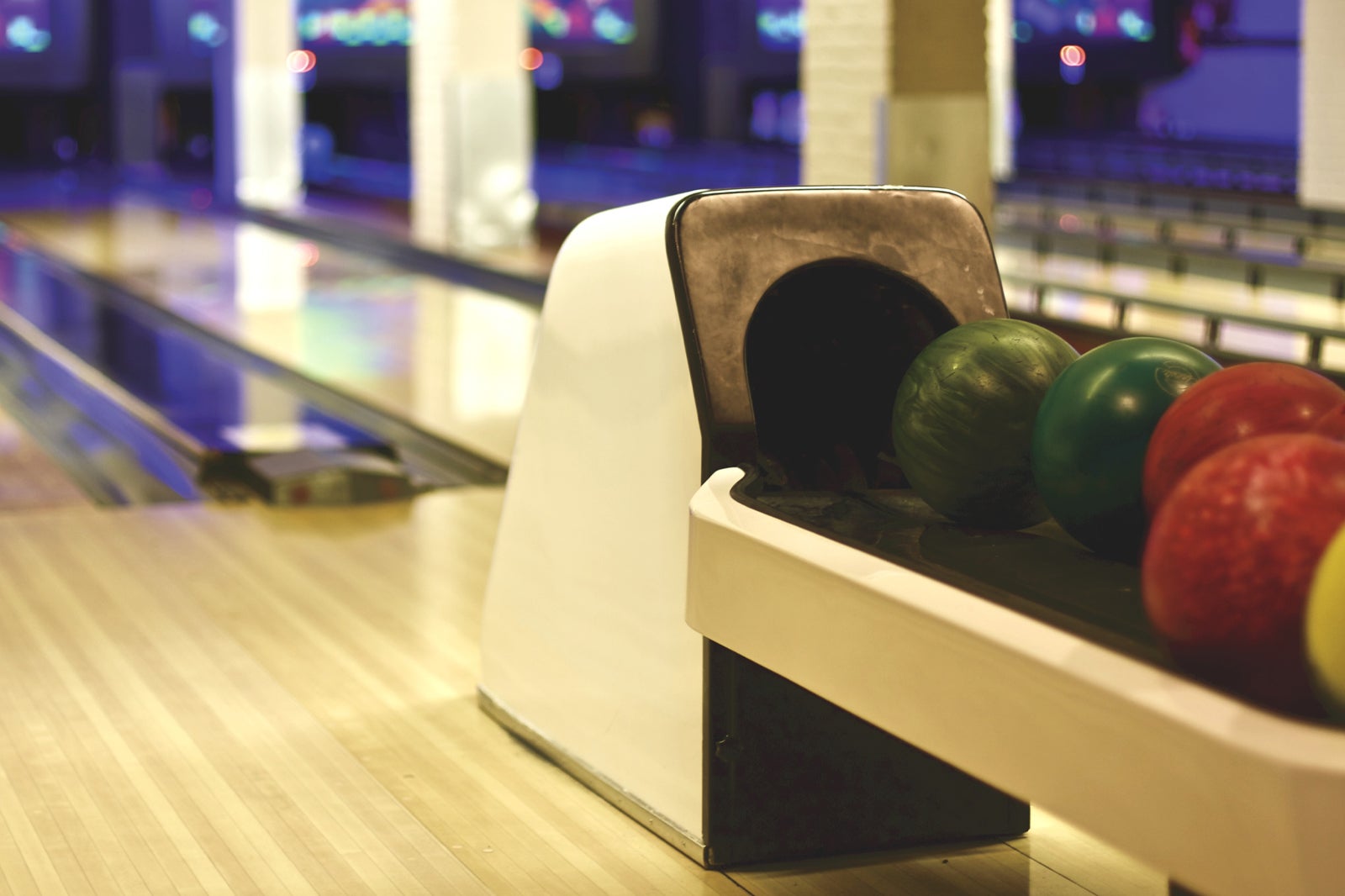 Lao Bowling Center is where locals enjoy a night out with loud music, cold beer, and a few rounds of bowling. Sure, the balls are a little chipped, the scoreboard is temperamental, and instructions are somehow in Spanish, but the 10-lane bowling alley is one of the few places in Vientiane that stays open past midnight. It costs around 11,000 kip with shoe rental – bring your own socks – or you can even follow the locals by playing barefoot!
Location: Rue Le Ky Huong, Vientiane 0100, Laos
Open: Daily from 9am to 2am
Houey Hong Center provides vocational training (weaving, dyeing and tailoring) for women from rural areas across Laos. Located 7km of central Vientiane, this non-profit center has an office and retail shop, conference room, tailoring and weaving rooms, a dyeing and stock area, cooking facilities, and a dormitory. You can learn how to make traditional crafts and silk scarves by joining half- or full-day workshops at Houey Hong Center.
Location: Houey Hong Village (Ban Hoeuy Hong), Vientiane, Laos
Open: Monday–Saturday from 8am to 12pm and from 1.30pm to 4.30pm (closed on Sundays)
Phone: +856 21 560 006
Back to top