Top recommended ski resorts in Hokkaido
Guide to recommended ski resorts in Hokkaido, a paradise for skiers
Hokkaido seems to have a ski resort at every turn. Hokkaido's ski resorts are highly acclaimed not only by Japanese skiers but also by winter sports fans from around the world. The popularity of Hokkaido's ski resorts is thanks to its superb snow quality, which is a result of Hokkaido's climate, as well as a wide variety of unique courses that vary from resort to resort. These resorts usually have facilities such as hotels and hot springs, making them perfect not only for skiing but also for the all-important après-ski experience. Here are some of our recommended ski resorts in Hokkaido as well as resorts where you can play with powder snow even if you're not a skier.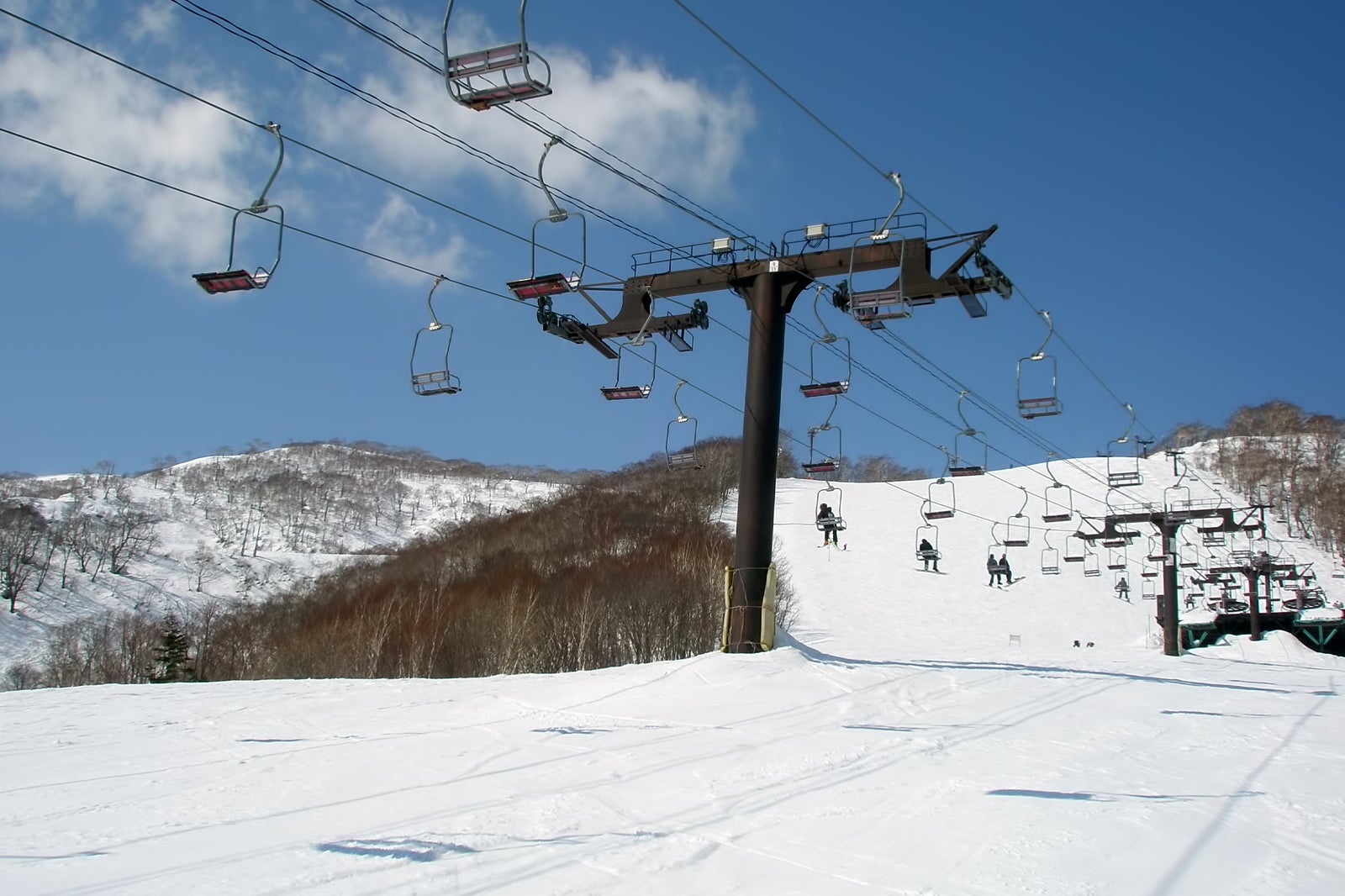 Niseko United is a vast site that consists of 4 resorts around Mt. Niseko Annupuri: Niseko Annupuri International Ski Neighborhood, Niseko Village Ski Resort, Niseko Mountain Resort Grand Hirafu, and Niseko Hanazono Resort. Cumulus clouds from the Sea of Japan bring the finest powder snow, and combined with the varied terrain this produces a resort area where there's something for everyone to enjoy - from beginners to advanced skiers. Each ski resort has its own characteristics, but the best resort for families is the Niseko Annupuri International Ski Resort. This is really popular with the local children too, so it'll be a great experience for your little ones. Each ski resort is connected at the summit, so you can easily move between resorts by lift, gondola, or bus. Each ski resort also has restaurants and cafes.
Location: Niseko Annupuri International Ski Resort: 485 Niseko, Abuta-gun, Hokkaido 048-1511, Japan Niseko Mountain Resort Grand Hirafu: 204 Yamada, Kutchan-cho, Abuta-gun, Hokkaido 044-0081, Japan Niseko Moiwa Ski Resort: 448 Niseko, Abuta-gun, Hokkaido 048-1511, Japan Niseko Village Ski Resort: Higashiyama Onsen, Niseko, Abuta-gun, Hokkaido, Japan
Open: Hours vary by season
photo by BATACHAN (CC BY-SA 4.0) modified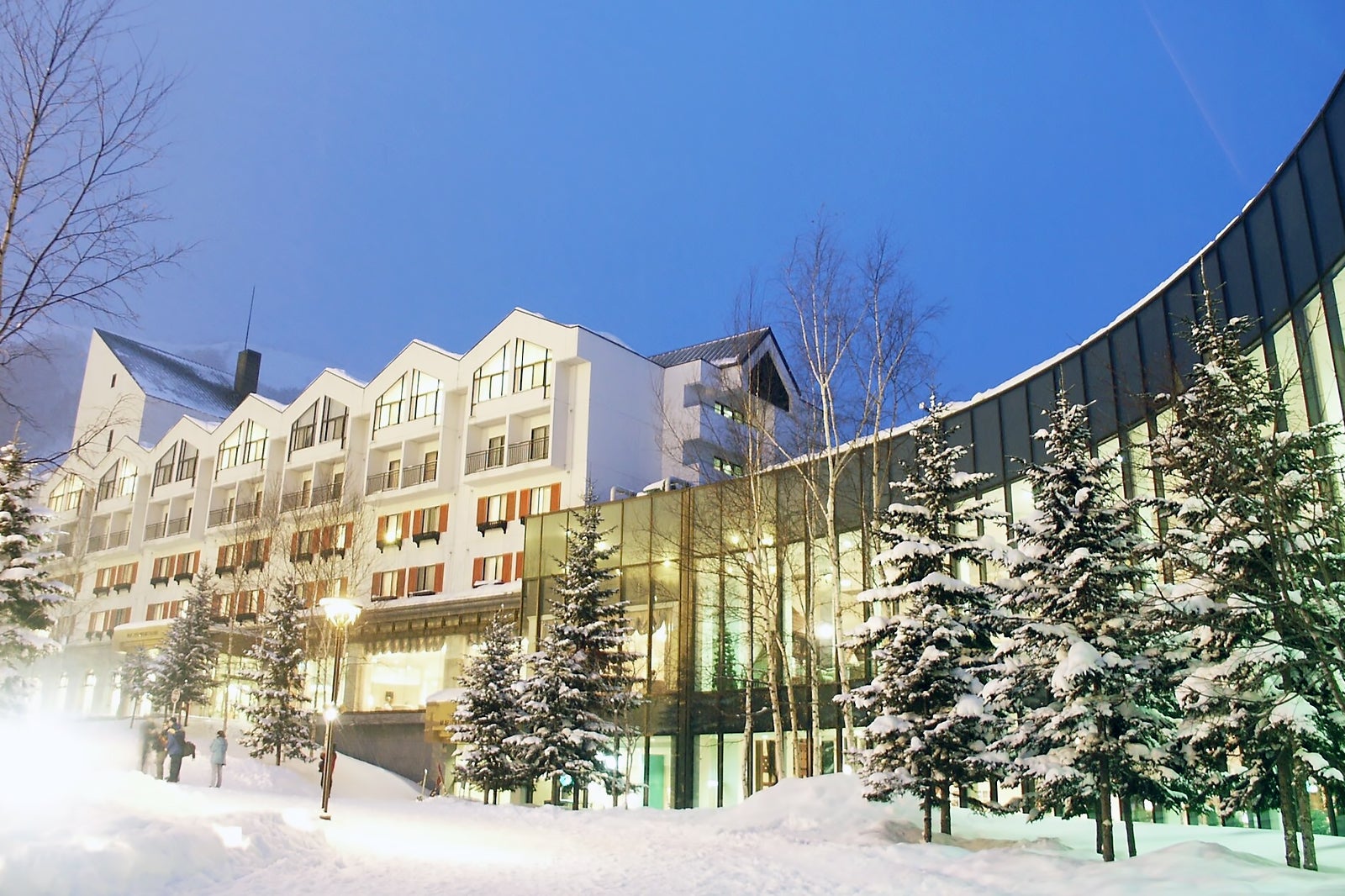 Rusutsu Resort is located on the plateau of Rusutsu Village, and it has many hotels and restaurants. It can be enjoyed as an amusement park from summer to autumn and as a ski resort from winter to spring, so there's always something to do no matter when you visit. There are 37 courses across 3 mountains: West, East and Isola. The slope covers a total distance of 42 kilometers, with courses for all skill levels, from beginners to advanced skiers, including courses for night skiing, uncompressed snow zones where you can enjoy smooth powder snow, and courses where you can see Lake Toya and Mt. Yotei from the summit. There are also snow parks for freestyle boarders, as well as children's parks and schools for sledging tubing, which the little ones will love.
Location: 13 Izumikawa, Rusutsu-mura, Abuta-gun, Hokkaido 048-1711, Japan
Open: Hours vary by season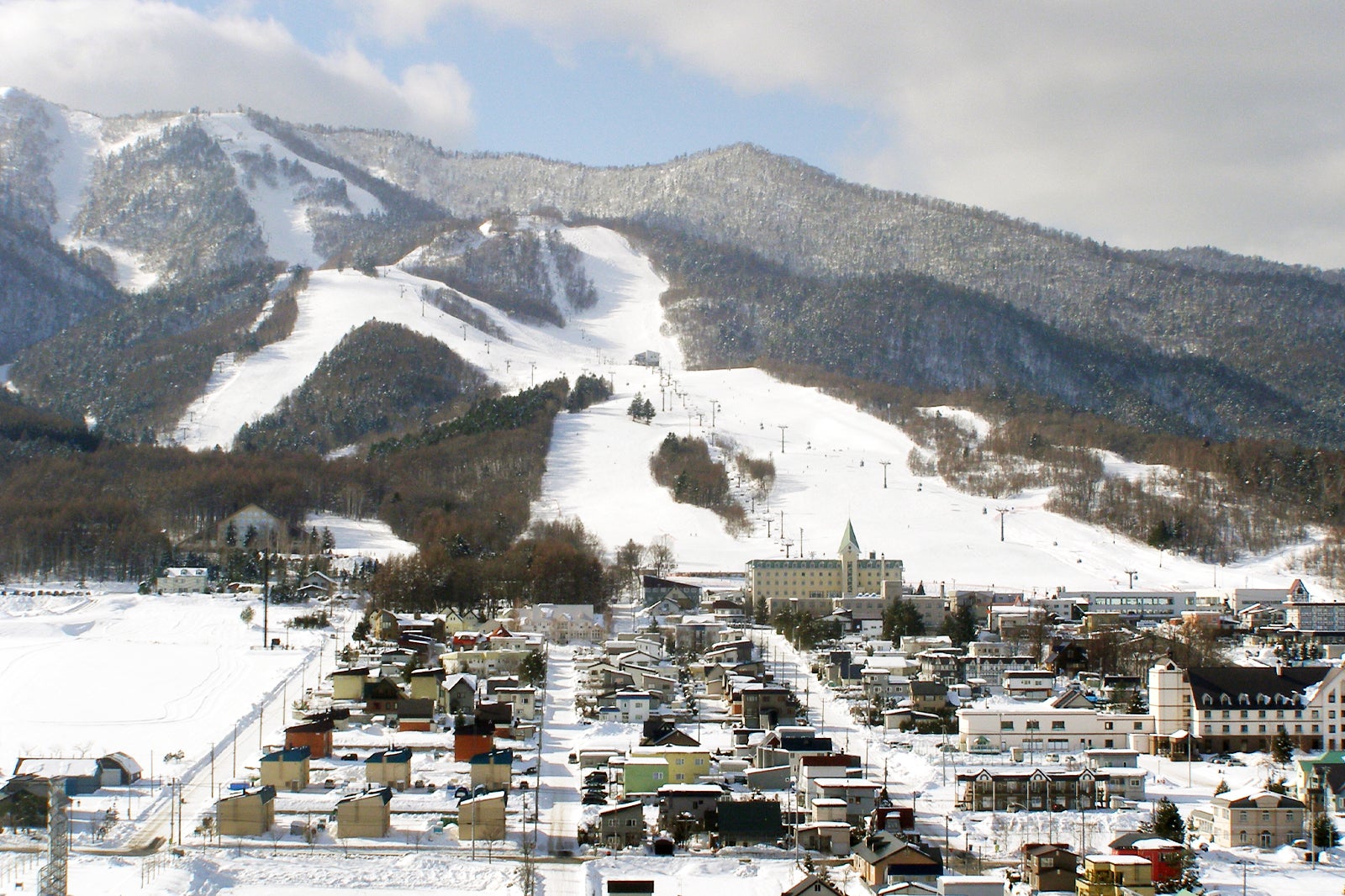 With hotels and restaurants, Furano Ski Resort has a long history of hosting international ski competitions. The resort's divided into the Furano Zone and Kitanomine Zone, both of which are connected by elevators. This is one of the largest slopes in Hokkaido, with 25 courses across the two zones catering for everyone from beginners to experts, so you'll be able to ski at your own level. While there are many courses for intermediate skiers, you'll be able to find plenty of beginner courses in the Kitanomine Zone, so visitors with little ones in tow will be fine here. Although Furano, which is located in the middle of Hokkaido, doesn't have the largest snowfall, it does boast the finest quality of snow, all dry and fluffy!
Location: Nakagoryo, Furano City, Hokkaido 076-0016, Japan
Open: Hours vary by season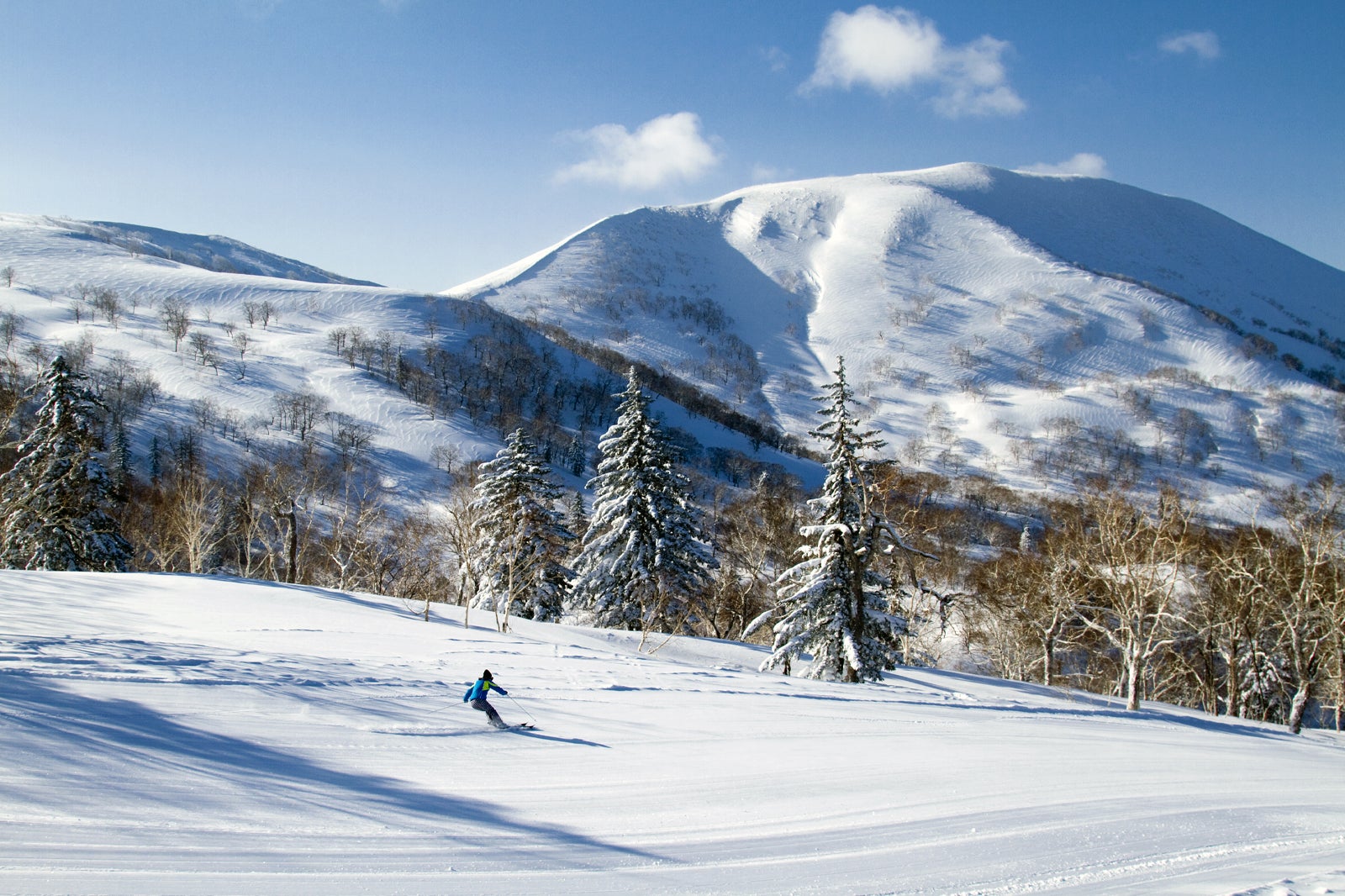 Kiroro Snow World is located in Kiroro, which is said to have the most snowfall of anywhere in Hokkaido. This is a relatively new ski resort, with fast elevators and modern facilities. Of course the amount of snow here is greater than at any other ski resort. But Kiroro Snow World is also popular for the length of its ski season thanks to the area's long snowfall. There are many gentle slopes, making this an ideal ski resort for beginners. If you fancy a change of pace from skiing, there's also a snow park for sledging, tubing and other activities. On top of that, you can try mini snowmobiles and trekking with snowshoes. And after a long day on the slopes, there are open-air baths and restaurants at nearby hotels where you can relax.
Location: 128-1 Tokiwa, Akaigawa-mura, Yoichi-gun, Hokkaido 046-0571, Japan
Open: Hours vary by season
photo by SnowHoliday (CC BY-SA 3.0) modified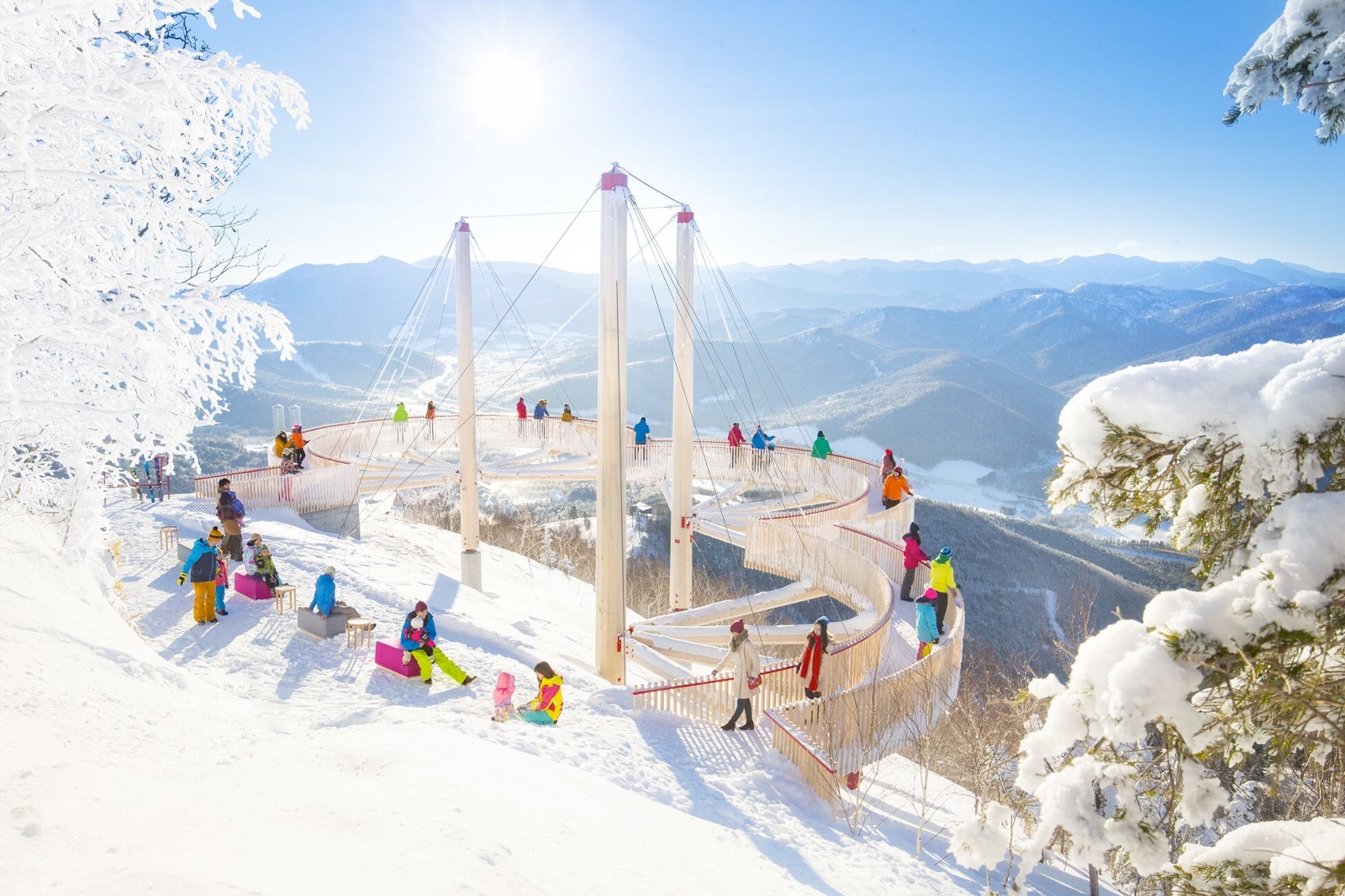 Hokkaido is full of ski resorts, but Hoshino Resorts TOMAMU is something special. It features slopes for all ages and a mild climate where you can enjoy the snow while bathing in the warm southeastern sunlight. With plenty of courses that even beginners can practice on, as well as activities for playing in the snow such as downhill snowshoes and banana boats, this resort has something for everyone. Over at the "Ice Village" you'll find an illuminated ice dome and skating rink for a fantastic spin on ice skating.
Location: Nakatomamu, Shimukappu Village, Yufutsu District, Hokkaido 079-2204, Japan
Open: Hours vary by season
6
Sapporo Kokusai Ski Resort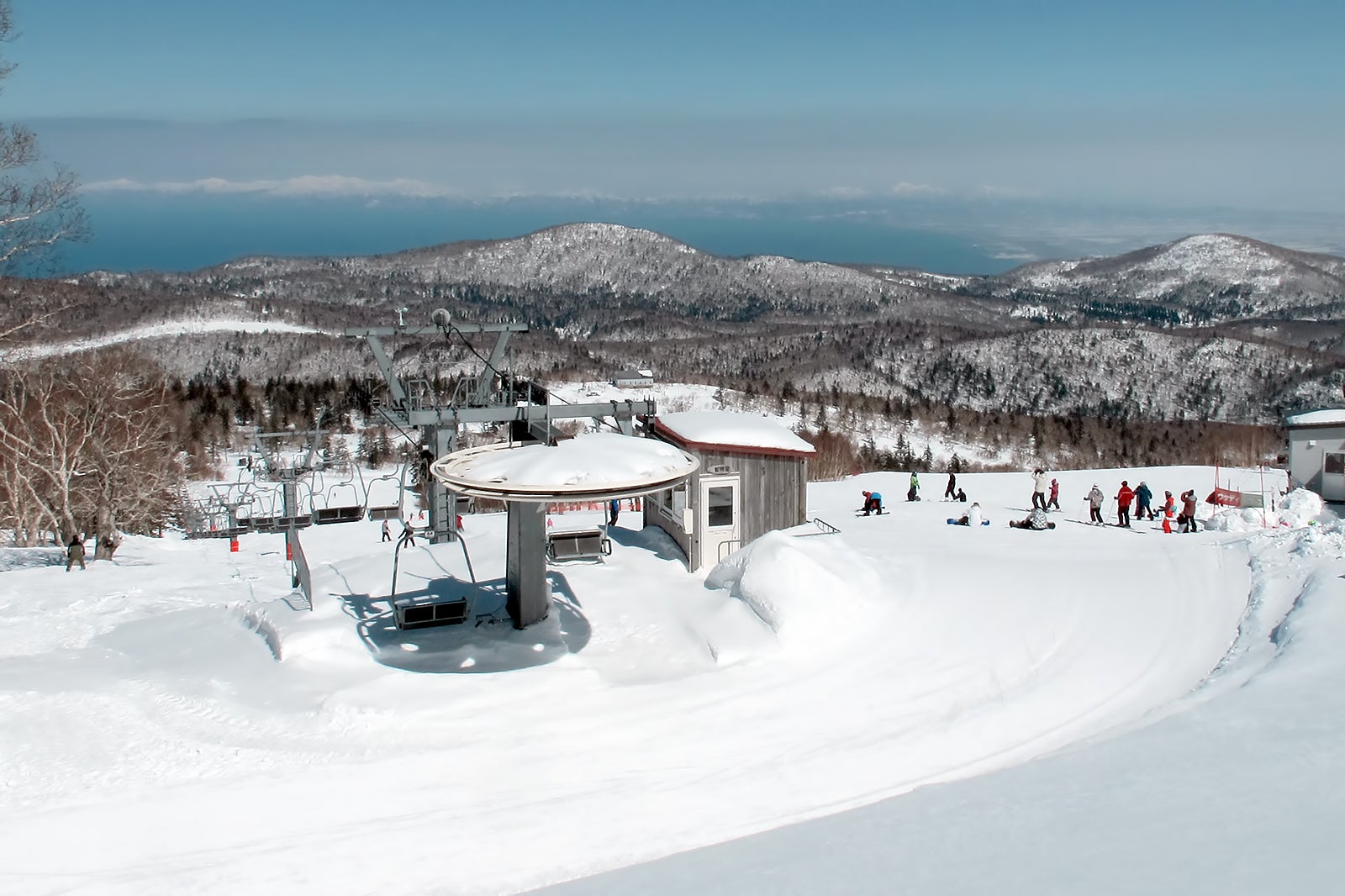 Sapporo Kokusai Ski Resort is about an hour's drive from Sapporo city. If you're visiting Sapporo for some sightseeing, this popular resort makes a perfect day-trip. The vast slopes include a 3.6-kilometre-long "Forest-Fairytale Course" that feels great to slide along. To make things easy for beginners, each course is clearly divided into level-specific neighborhoods such as "Beginner's Street", "Challenge Street" and "Children's Street". The resort is open from mid-November to early May every year, and its long business period, spacious slopes, and smooth powder snow make it hugely popular with the people of Sapporo and beyond. Sapporo Kokusai Ski Resort is one of Hokkaido's most famous and is definitely worth a visit.
Location: 937 Jozankei, Minami-ku, Sapporo-shi, Hokkaido 061-2301, Japan
Open: Hours vary by season
photo by MIKI Yoshihito (CC BY 2.0) modified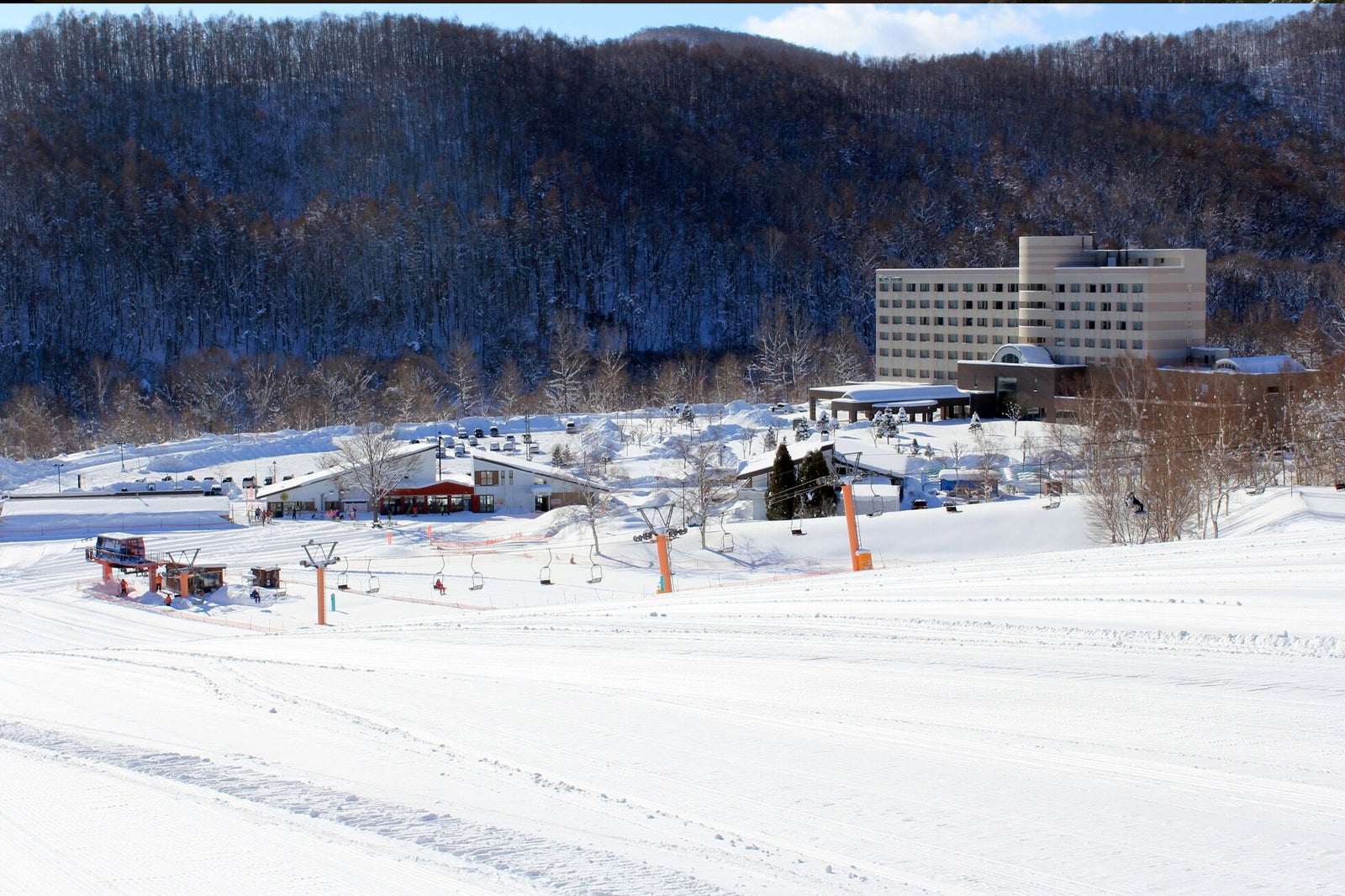 Just 35 minutes by automobile from Hakodate, Greenpia Onuma is a resort where you can enjoy playing in a natural environment all year round. Greenpia Onuma Ski Resort also has hotels and hot springs on its slopes. There are 6 courses, catering for everyone from beginners to advanced skiers. There's a sledging slope for children who can't ride the lift, plus activities such as banana boating and snow rafting for those who don't ski. And if you do ski, well, this private ski resort is ideal for skiing in your own style without being crowded. After fun on the slopes, head over to the onsite restaurants and hot springs for some rest and relaxation. There are few places better for a winter family getaway.
Location: 229 Akaigawa, Mori-cho, Kayabe-gun, Hokkaido 049-2142, Japan
Open: Hours vary by season
8
Tokachi Sahoro Ski Resort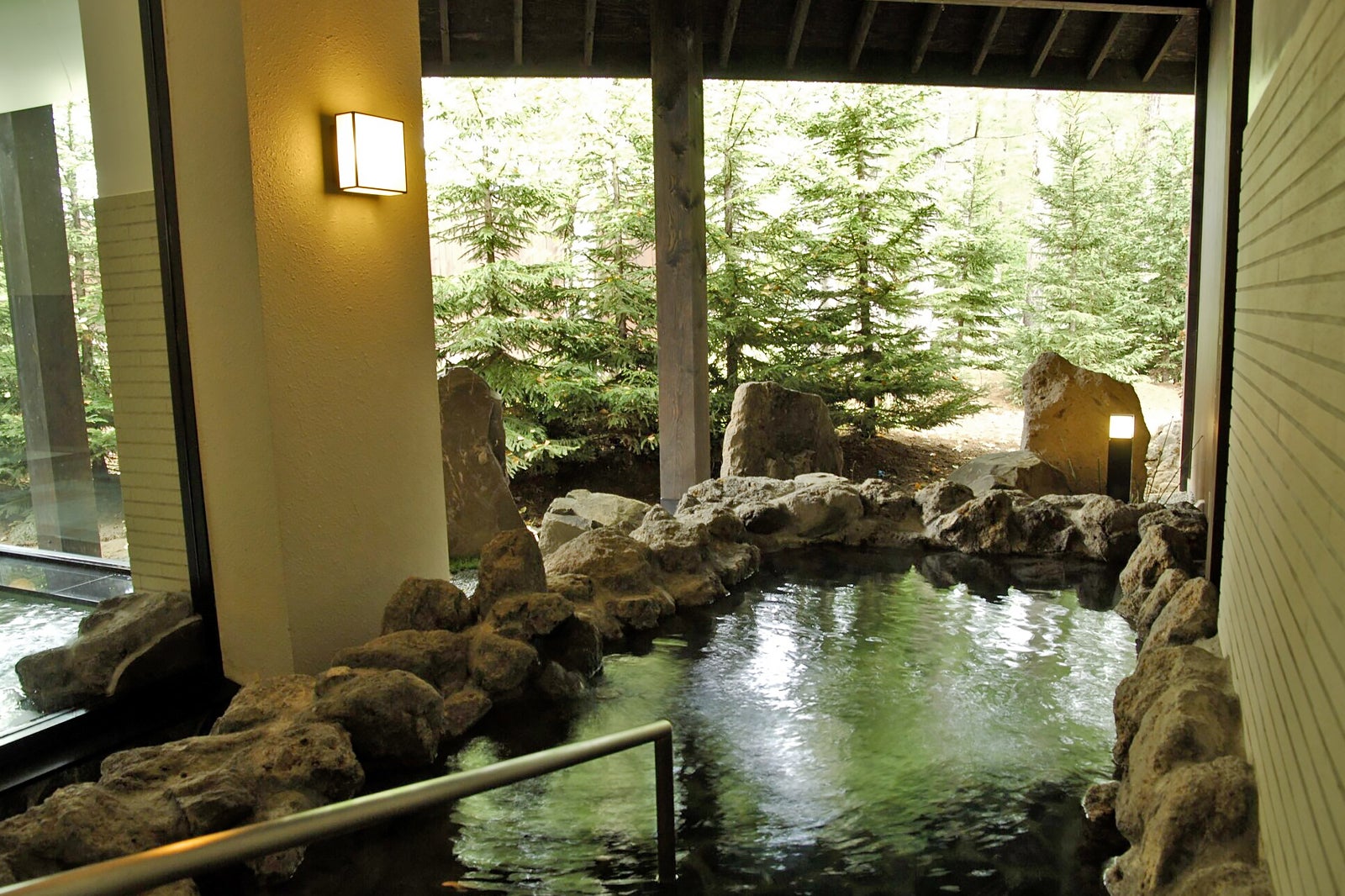 This wide-open slope features excellent views of the Tokachi Plain. The resort has a total of 21 courses where you can enjoy stable powder snow often in fine weather. Welcome to Tokachi Sahoro Ski Resort! Until recently, this resort was somewhat overlooked because of its distance from New Chitose Airport and most people headed to Rusutsu or Tomamu instead, but now the lack of crowds are being perceived as a plus point and visitors have discovered that the snow here is first rate. Many of the courses are for intermediate to advanced skiers, making Tokachi Sahoro a popular resort for skiers who are serious about their sport. The lift platform is immediately outside the resort's hotel entrance, and a shuttle bus runs to the aerial cableway station. The powder snow here is cold and low in moisture, so it's a dream to ski on.
Location: 148-5 Shintoku-cho, Kamikawa-gun, Hokkaido 081-0039, Japan
Open: Hours vary by season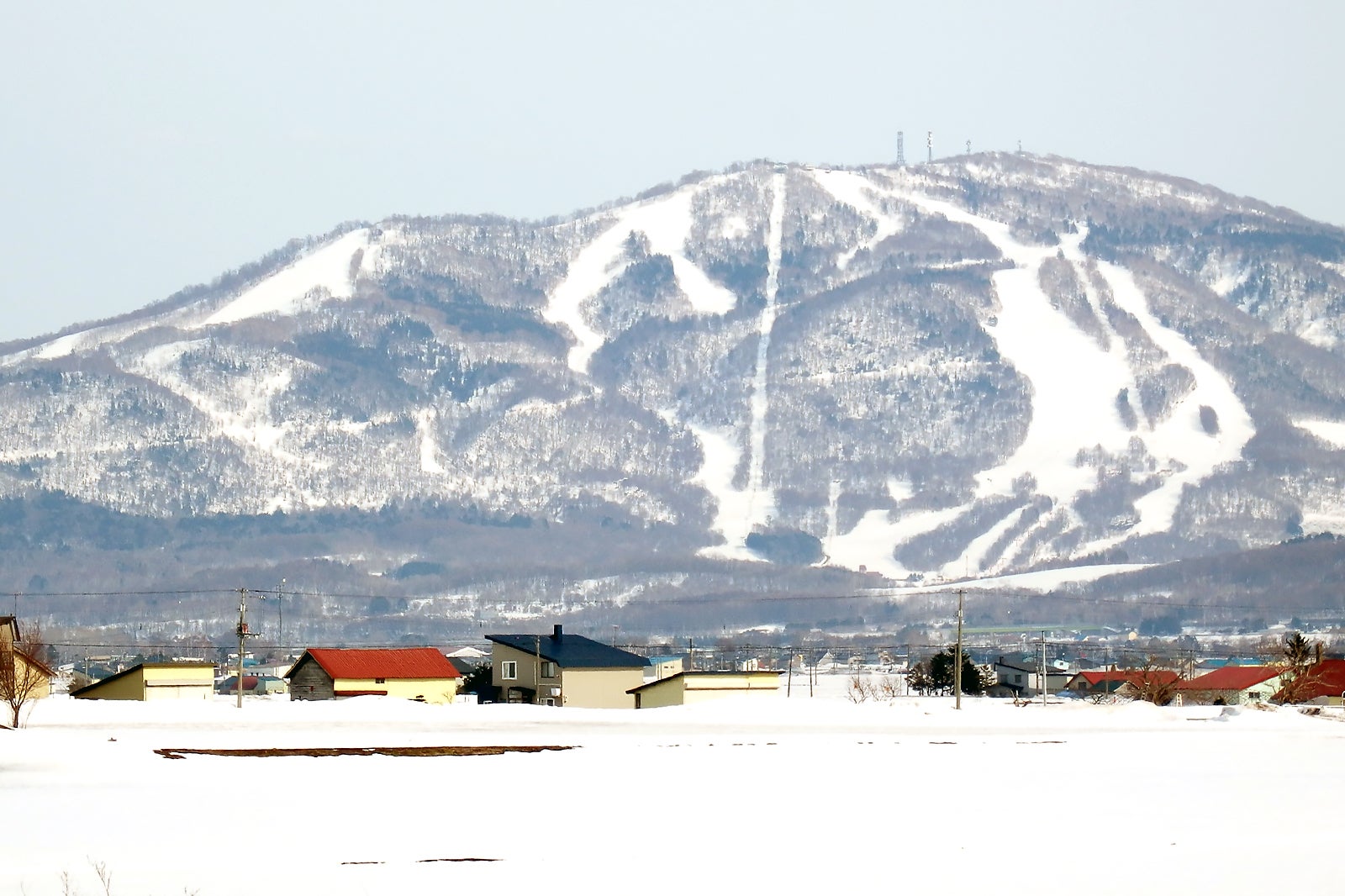 Kamui Ski Links is a relatively small ski resort that's mainly used by locals. Set in Asahikawa City, the resort is widely regarded as the best "local" ski resort in Japan. It's held in such high regard because it manages to combine that local flavor with cable automobiles and a site that covers more than 100 hectares. There are 25 courses open, catering to everyone from novices to advanced skiers, with a maximum slope angle of 35%. So while technically this is a local resort, it has everything you could possibly want. And as there are few people here, this is an ideal spot for skiers who want to enjoy skiing at their own pace. If you want to ski on your own terms, Kamui Ski Links is the place to be.
Location: 112 Kamuicho, Asahikawa-shi, Hokkaido, Japan
Open: Hours vary by season
10
Asarigawa Onsen Ski Resort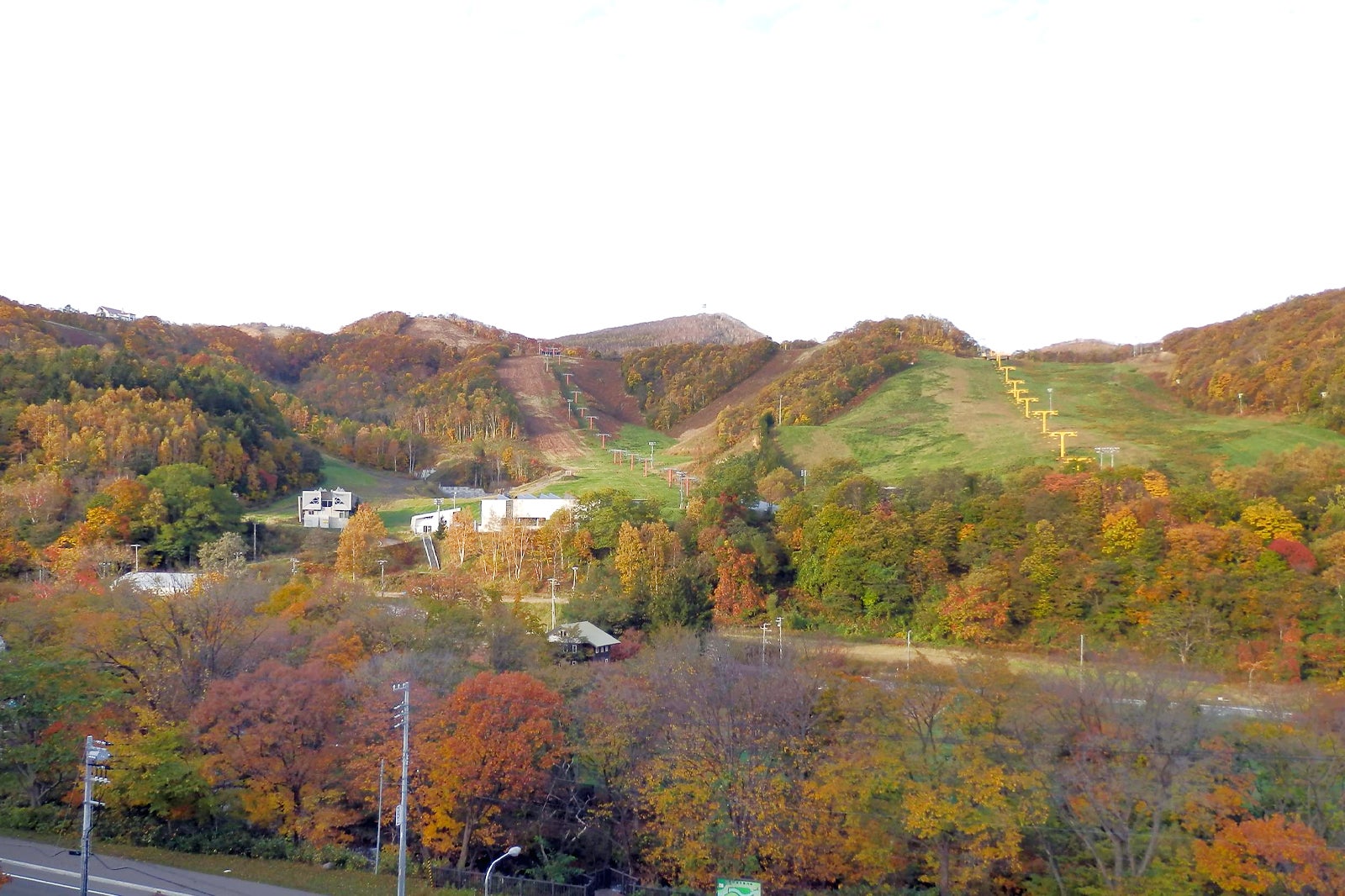 Asarigawa Onsen Ski Resort is encouraging visitors to make this their base for improving their skiing ability. The resort has 9 courses that are suitable for children, beginners, and advanced skiers. The difficulty level is clearly stated in the course name, and the courses are colour-coded, so you can easily find the right course for your own level of ability. There are basically 2 courses for beginners, 5 for intermediate level, and 7 for advanced skiers, but even the intermediate and advanced courses have their own alternate routes that are easier to navigate, so Asarigawa Onsen Ski Resort really is suitable for all. There's also a ski school where beginners can pick up the basics, so it's a good idea to start here if you're new to this.
Location: Asarigawa Onsen 1-504, Otaru-shi, Hokkaido 047-0154, Japan
Open: Hours vary by season
photo by Wakimasa (CC BY-SA 3.0) modified
Back to top