10 Things to Do in Cattolica in a Day
What is Cattolica Most Famous For?
Cattolica is the quieter alternate to Rimini on the Adriatic Sea. Many prefer this relaxing seaside resort over the other coastal towns, for its smaller summer crowds. Even so, it's only around 12 minutes' train ride from the main hub of Rimini on the southernmost end of the Eastern Riviera.
The whole coastal length of Cattolica similarly features a variety of spaggia and bagni (serviced beaches and beach clubs) where the whole family can have a fun time in the Italian sun. Here, we show you all the great things to do in Cattolica in a day or two, including a mix of leisure and even historical sightseeing in the center of town.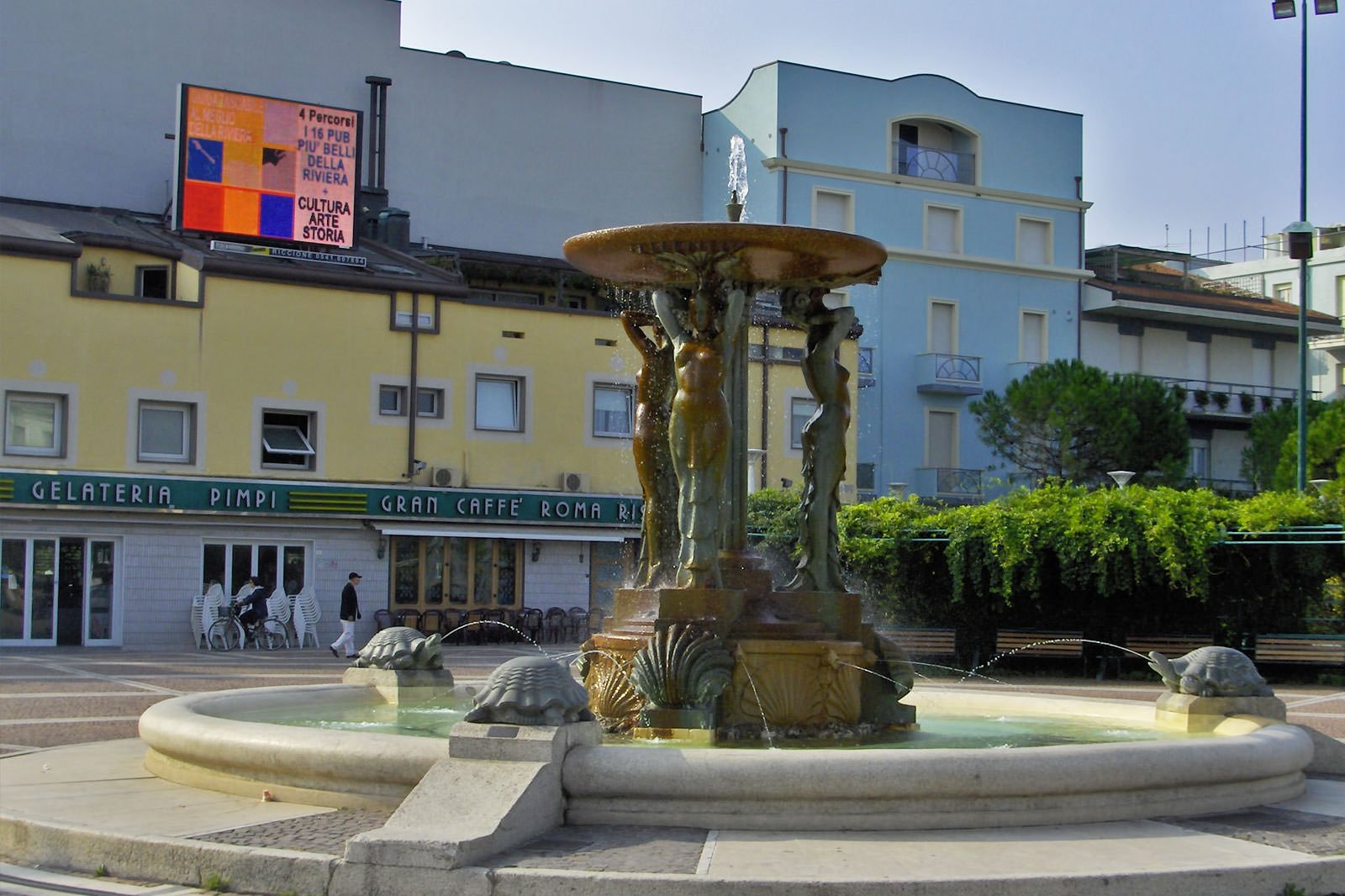 Start Your Day at Piazzale Primo Maggio
With the Fountain of Sirens as its central landmark
This circular piazza on Cattolica's main beach road of Lungomare Rasi Spinelli is one of the best spots in town for taking in the summer vibes by the seafront. The pretty fountain at its center, Fontana delle Sirene (Fountain of Sirens) is a great spot to sit and enjoy the view, and there's almost always something on during the summer evenings, ranging from street performers to painters propping up their best works. Check out the garden next door, which has another fountain with illuminated jets dancing to waltzes or classic rock.
Location: Piazzale Primo Maggio, 1, Cattolica, Italy
photo by RicciSpeziari (CC BY-SA 3.0) modified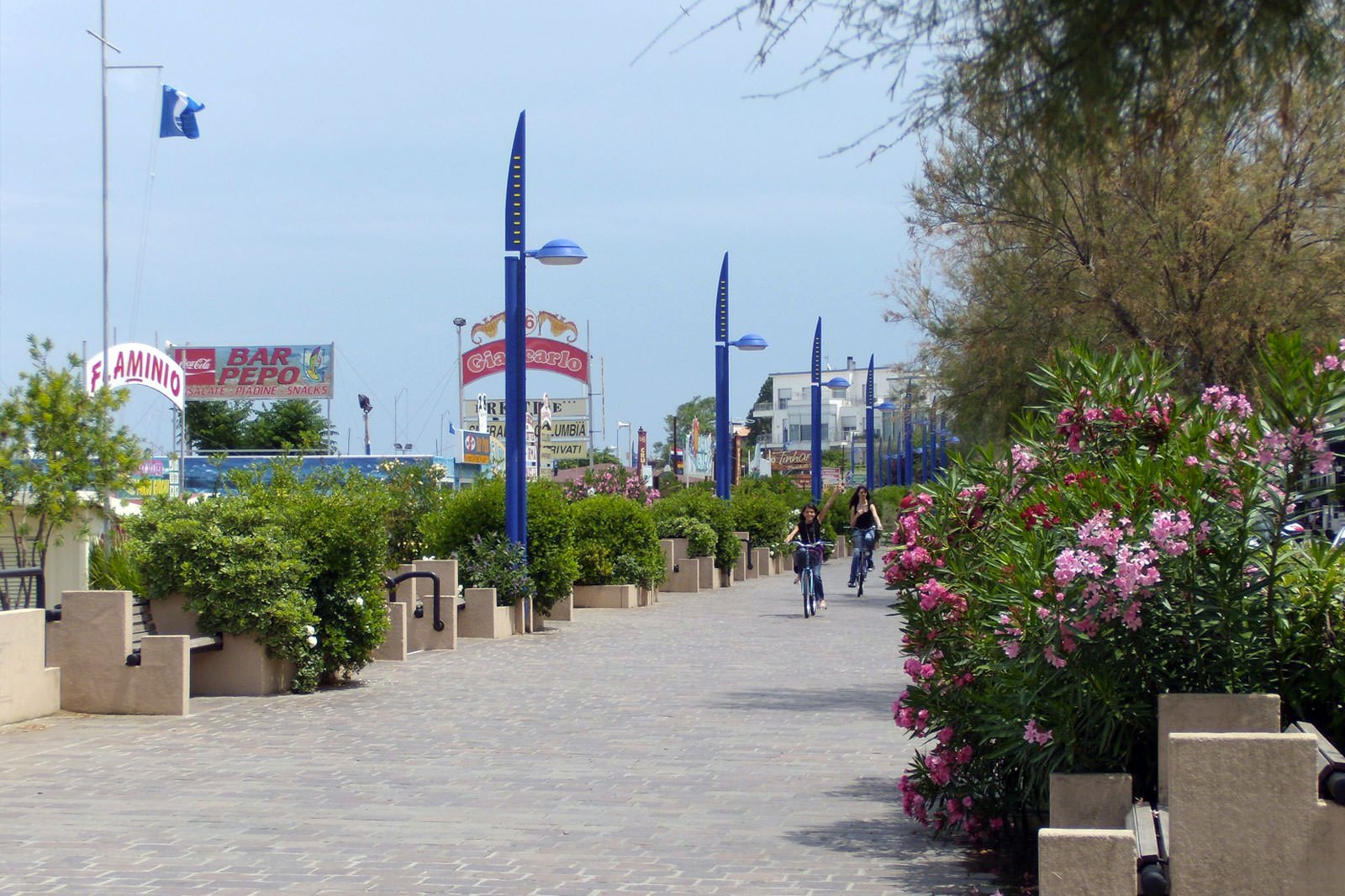 Shop along Via Bovio
A pleasant walk from the beach to the town hub
Veer off the southern borders of Piazzale Primo Maggio and you'll find yourself strolling down the town's main walking street, Via Bovio. It's well-paved in the same pattern as the piazza and is pedestrian-only (bikes are also permitted). The street connects the seaboard to Piazza Nettuno in Cattolica's town center. It's lined with a series of bookshops, souvenir stalls, small fashion boutiques, drugstores, cafes and gelaterias, with plenty of tree-shaded benches if you want to take a break.
Location: Via Bovio, Cattolica, Italy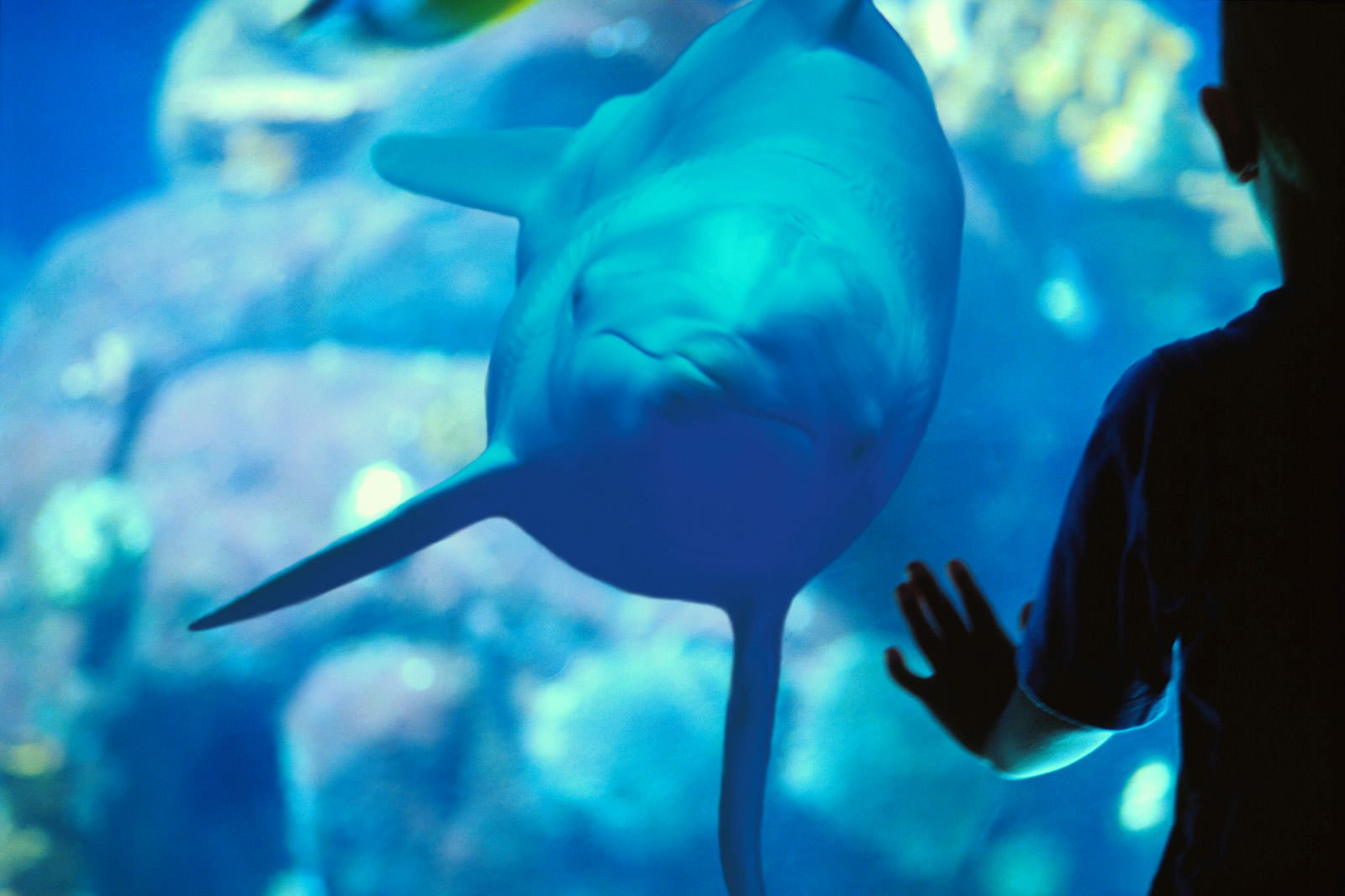 Take the Kids to Cattolica Aquarium
A fun tour through the animal kingdom
As one of Cattolica's main seaside attractions, the Acquario Di Cattolica (Cattolica Aquarium) is also considered the largest on the Adriatic. It's on the far western end of Cattolica's coastline, and comprises a variety of large tanks and enclosures that house the collection of marine and land animals – there's even a reptile park and penguin enclosure. Color-coded routes lead you through the different enclosures, such as yellow for otters and caimans, blue for sharks, rays and penguins, and green for snakes and amphibians. Tickets are from €16.
Location: Piazzale delle Nazioni, Cattolica, Italy
Open: Daily from 9.30am to 4.30pm
Phone: +39 (0)541 8371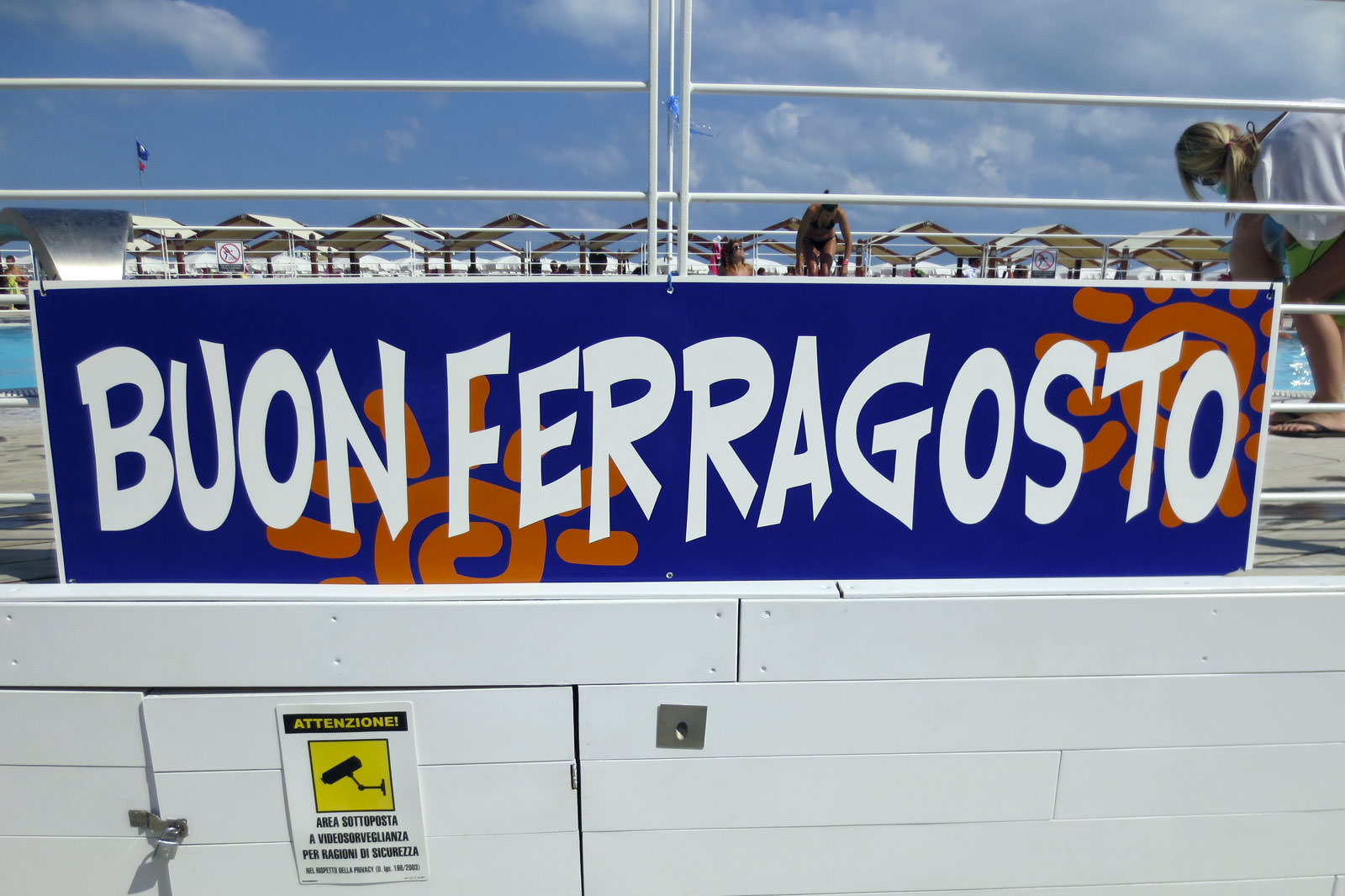 Swim and Sunbathe at Bagni Stella Marina
Well-serviced and easy to access
Like most of the coastal resorts along the Eastern Riviera, Cattolica's beaches comprise many different bagni (serviced beaches) where you can enjoy your time on the seafront with great onsite food and beverage services. Stella Marina is considered as among the best bagni in Cattolica. It's easy to find just north of Piazzale Primo Maggio and the Fountain of Sirens. You can swim in its raised pool or chill on the neatly arranged sunbeds under white parasols. They also have a beach volley court and a playground where the kids can run about.
Location: Lungomare Rasi Spinelli, 46-47-49-50, Cattolica, Italy
Open: Daily from 7.30am to 8.30pm
Phone: +39 (0)541 830610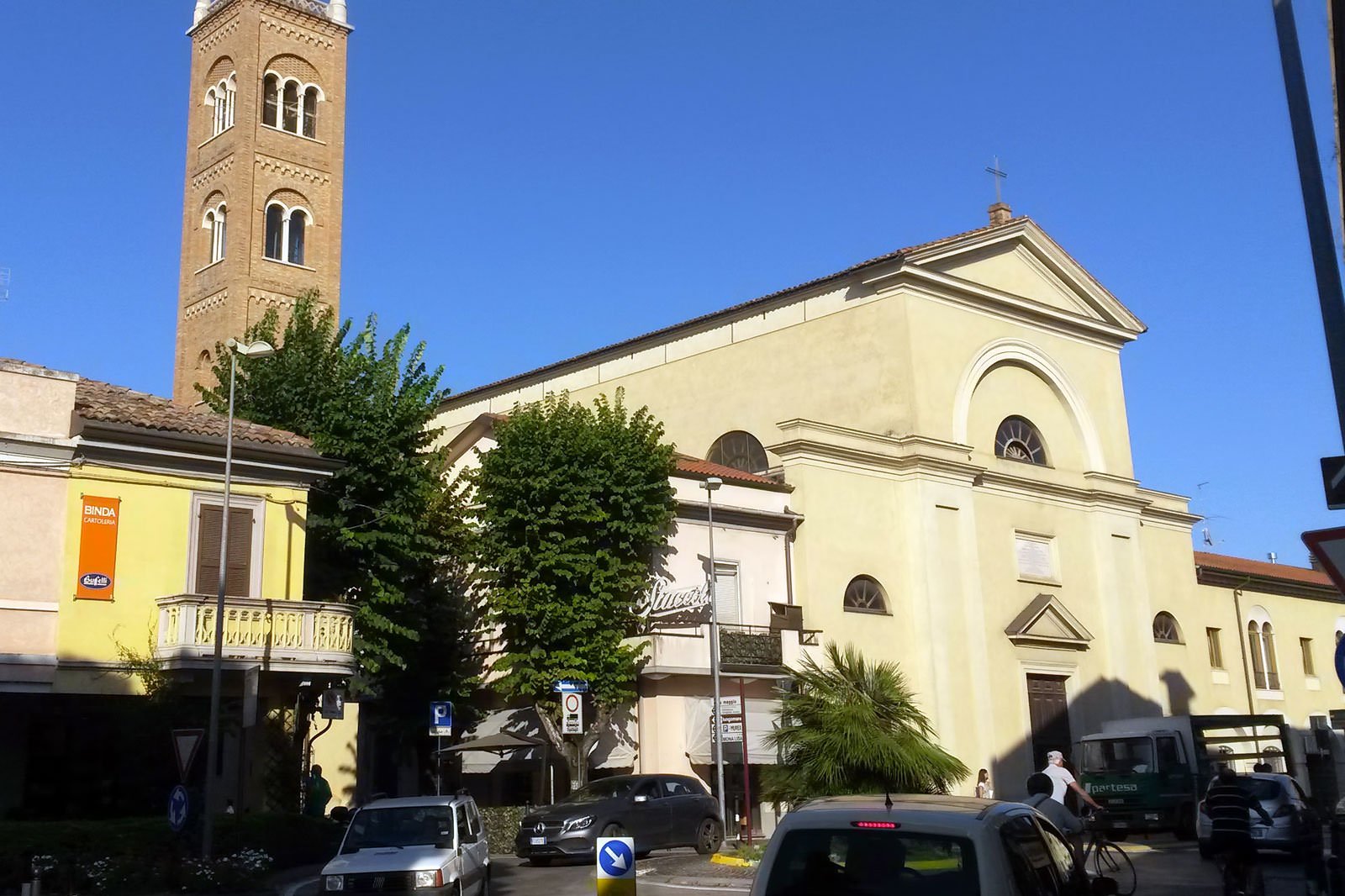 Walk Back in Time through Centro Storico di Cattolica
Great sightseeing in the historical center
Discover Cattolica's historical center within a 5-minute walk south from Piazza Nettuno. You can stop by the 17th-century Parrochia di San Pio V church and admire its façade and bell tower, and step inside to admire the beautiful frescoes and portrait of the namesake patron saint (entry is free, but proper attire is required). A visit to the Royal Museum of Cattolica, a few minutes' walk up the road on Via Giovanni Pascoli, can enrich your knowledge of the town's past through archeological artifacts and maritime exhibits.
Location: Via XX Settembre, 3, Cattolica, Italy
Open: Daily from 8am to 12.30pm and from 4.30pm to 7pm
Phone: +39 (0)541 954043
photo by Goletta (CC BY-SA 4.0) modified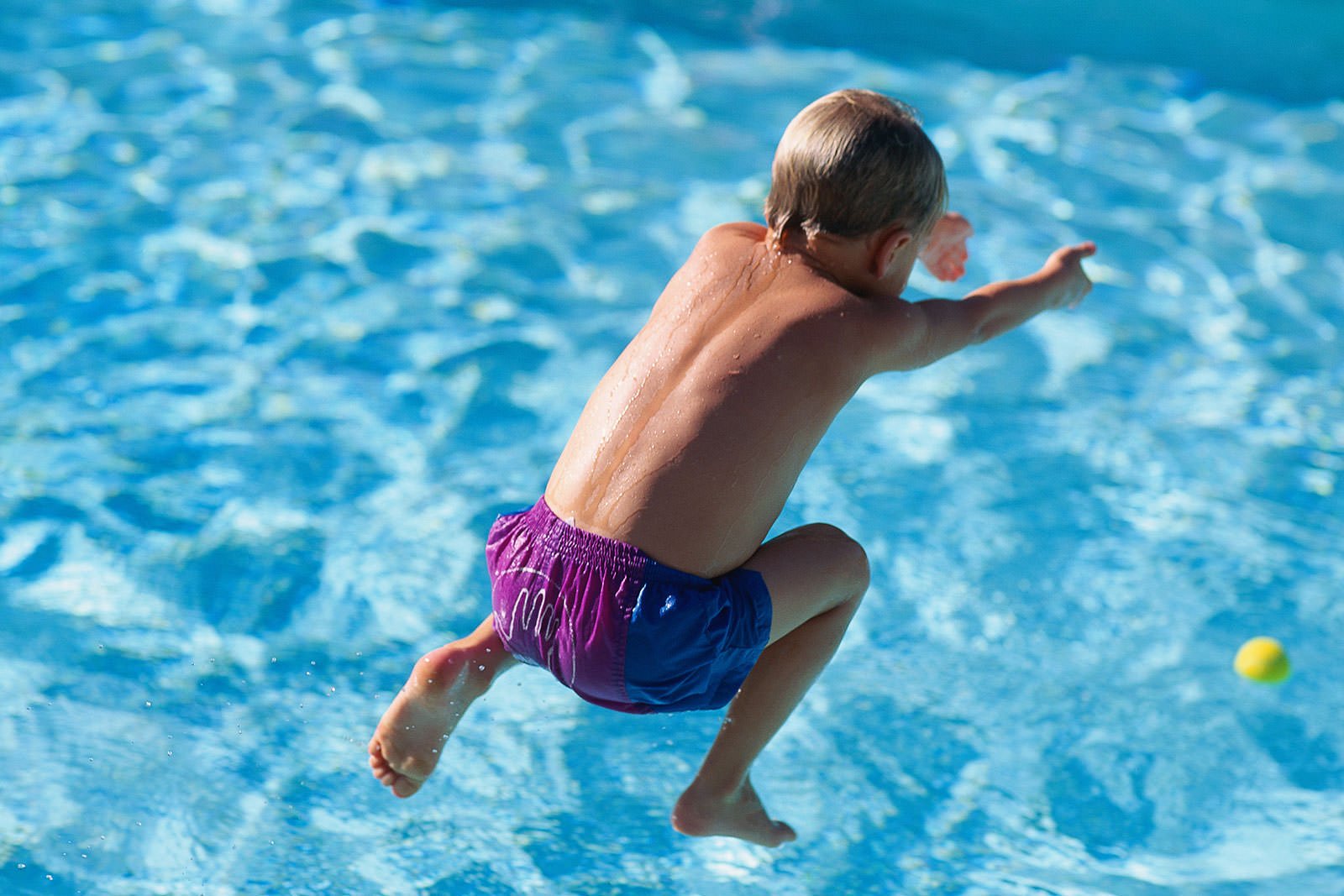 Take the Family to Spaggia Oasis de la Playa
One of the beast beach clubs in Cattolica
A well-equipped beach club that's great for beach-loving families, Oasis de la Playa has a full-fledged pool with a waterslide and a playground for kids on the sand. Each of the many sunbeds feature an overhead flap to shade your eyes from the bright sun, while allowing you to gain some tan. Either splash about in the heated pool (with a soothing Jacuzzi section) or cruise the calm waves in a swan-shaped pedal boat. Jet skis, parasailing and banana boat rides are also available. Sun loungers are around €20 per day.
Location: Via Ferrara, Arenile 69, Cattolica, Italy
Open: Daily from 6am to 9pm
Phone: +39 (0)541 830499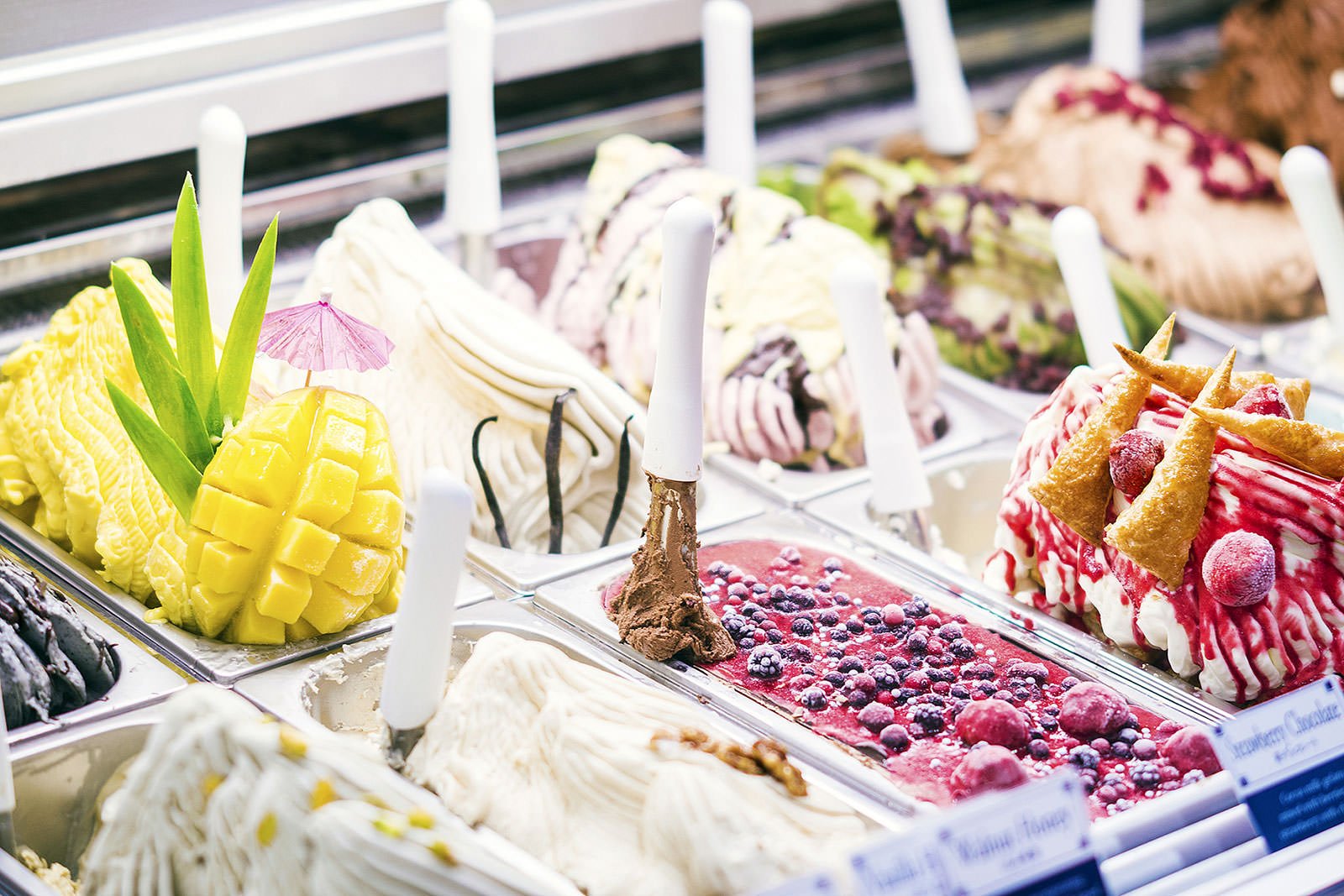 Enjoy Gelato at Gelato Mania
Cool off with a delicious scoop (or more!)
This gelateria calls itself a "yogurteria" and sells a selection of delicious waffles and crepes. It's a popular pitstop to cool off in the summer. You can find Gelato Mania halfway along Via Fiume, just a short walk south from the beach. Be it a cup of gelato or frozen yogurt, add some fruity toppings to your order: pineapple, strawberry or a variety of chocolatey sauces such as Nutella. A small cup is around €2.50, and large cup at around €6.
Location: Via Fiume, 32, Cattolica, Italy
Open: Daily from 10am to 11pm
Phone: +39 (0)335 585 9984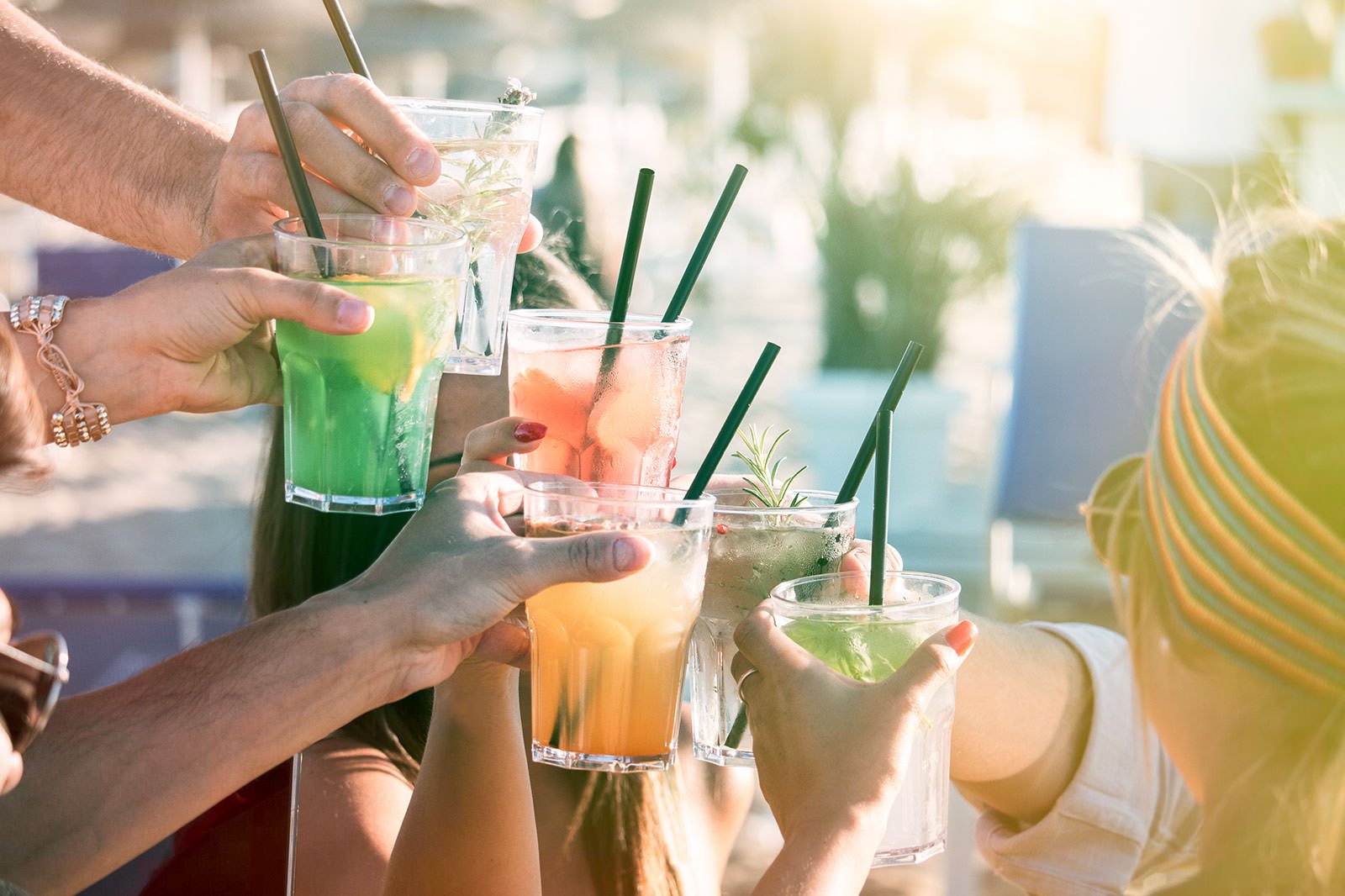 Sip Cocktails at Bar Peledo
It's more than a cyclists' cafe
As an urban bike café, Bar Peledo offers more than just as a spot for cyclists to grab a meal and a drink. When the sun goes down over the Adriatic, it cranks up its ambiance a notch to become a street-side party hub on Via Fiume. Most of the time, especially during live sports events, the crowds flow onto its outdoor terrace where live bands also perform certain nights. Beers are from around €4 and cocktails from €7. Try their signature Sunset Peledo, a blend of vodka, pink grapefruit, pineapple and maracuja.
Location: Via Fiume, 60, Cattolica, Italy
Open: Daily from 7am to 2am
Phone: +39 (0)541 962212
Enjoy Eastern Riviera Seafood at Gambero Rozzo
Street-side dining in the town hub
If you're looking for a casual place where you can try traditional delights from the Italian Riviera, head down to Gambero Rozzo. It's a few minutes' stroll south from the beach along Via Fiume and across the road from Bar Peledo. If you love seafood, try their tuna or grilled salmon steak with herbs and a mixed grilled fish platter. Pasta with meat sauce and the grilled beef with baked potatos are some of their tastiest meat dishes. You can choose a table at the terrace under awnings for street views.
Location: Via Fiume, 58, Cattolica, Italy
Open: Tuesday – Sunday from 12pm to 2.30pm and from 7.30pm to 10.30pm
Phone: +39 (0)541 968253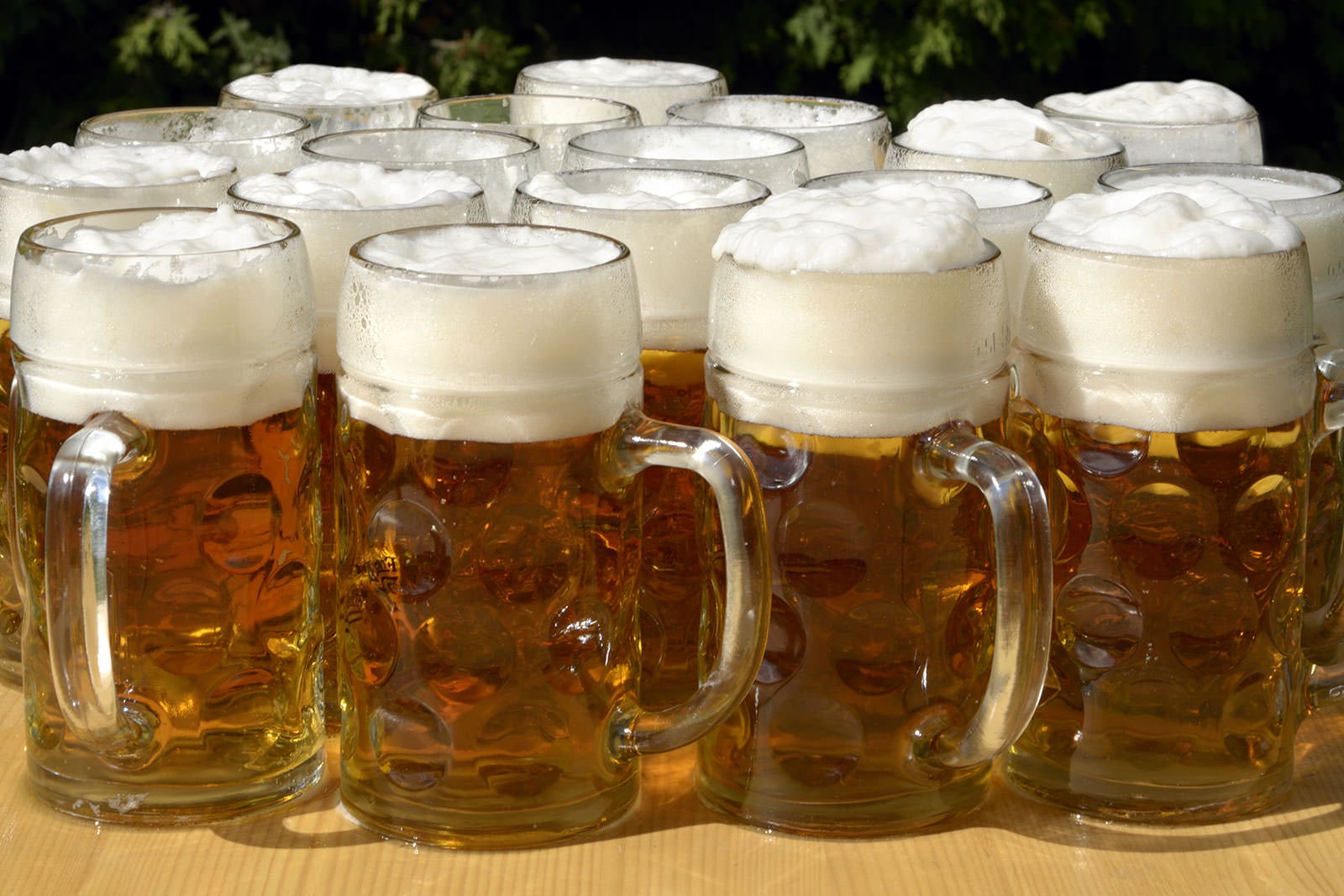 End the Day Drinking Beer at the Pirate Pub
With live jazz by the harbor
Overlooking the harbor square of Piazza Salvatore Galuzzi with the docked boats in the background, the Pirate Pub offers a lively scene for spending the night out in Cattolica. The English-style pub is right on a corner adjacent the Fiume Tavollo canal. Inside, there are three spacious sections surrounding the bar, which serves a selection of cold beers (from €5) on the tap, with selections ranging from Heineken to Erdinger, Edelhopfen and Murphy's Irish Red. They also have a good stock of around 30 different labels of Scottish and Irish whiskeys. Live bands play regularly, mostly performing jazz.
Location: Via del Porto, 171, Cattolica, Italy
Open: Daily from 7pm to 3am
Phone: +39 (0)347 215 7387