All You Need to Know Before You Take a Taxi in Rome
How to Get Around Rome by Taxi
Taking a taxi in Rome, let alone any foreign country is never as easy as it seems. Throw in the language barrier and a conniving taxi driver into the mix, and you could very well start off on the wrong foot in the eternal city. Need not to fret, we're going to arm you some tips that will hopefully help you fare better in fending yourselves!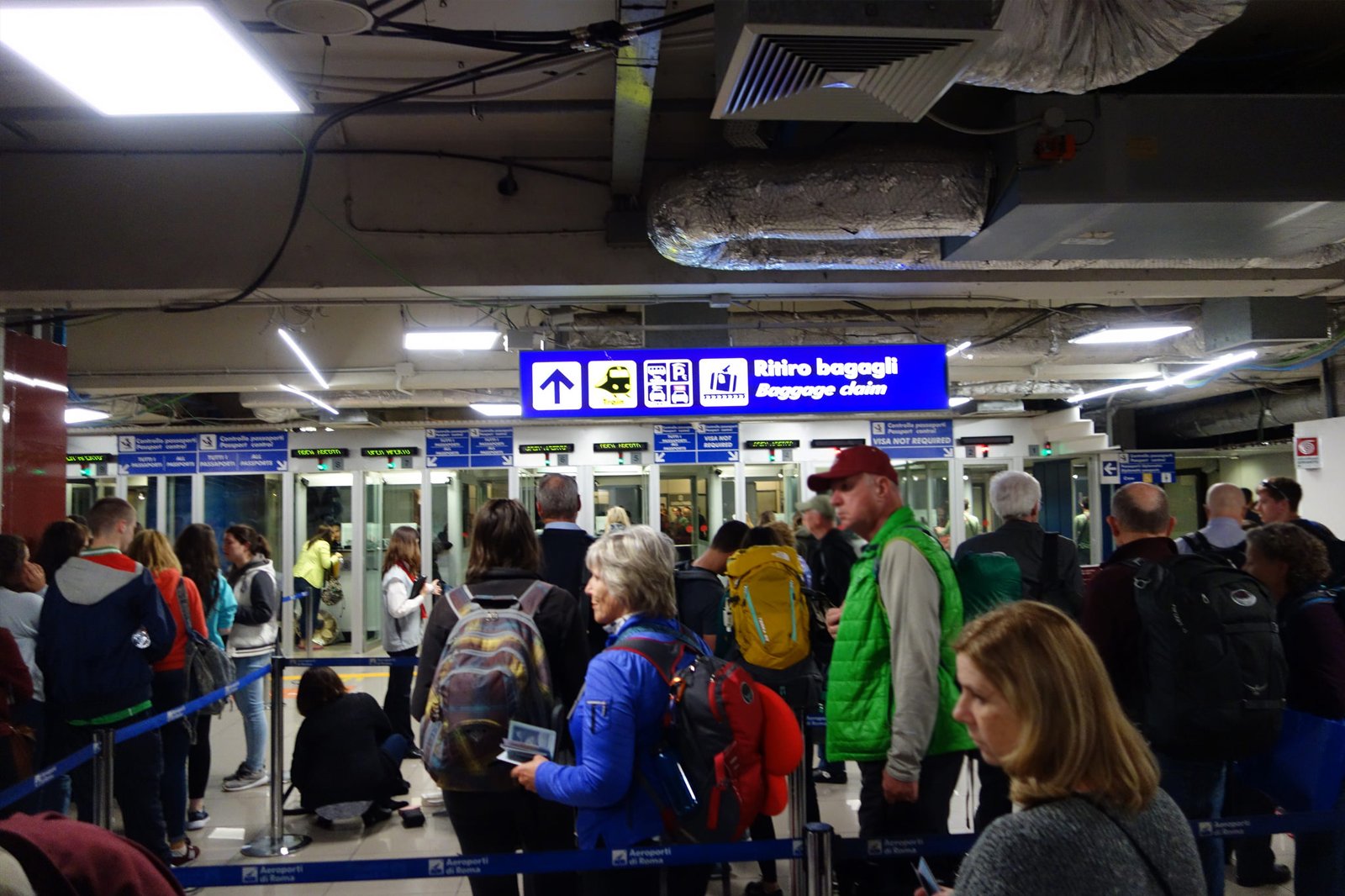 When exiting the terminals, you may hear "Taxi, taxi" or be immediately approached by someone who is trying to solicit you a taxi. While, some may even have a badge of sorts with "Taxi" written on it, rest assured that these people are not 'official taxi drivers'. Instead, they are unauthorized drivers posing as taxi drivers and will likely charge you a lot more money than the regular fare. The real taxi drivers are located at the stand where there is a sign that reads "TAXI" located directly outside of the arrivals terminal. Taxis in Rome are white and have an emblem on the side door that reads "Comune di Roma."
Once you've reached the taxi stand it's important that you know how much you will be expected to pay. The city of Rome passed a flat fixed fare from Rome's Fiumicino and Ciampino airports for those persons traveling into the city center or within the Aurelian Walls. If traveling from Ciampino Airport, the flat fare is €30. From Fiumicino Airport however, the rate is €45. Beware, in addition, there is a fixed fare of €60 for those cabs that are from the city of Fiumicino to Rome's city center. So when standing in line at the taxi stand, make sure your taxi reads "Comune di Roma" and not "Comune di Fiumicino", otherwise your taxi fare will be slightly higher. The cost of luggage in all cases, is included in the price.
If you're unsure whether you qualify for the fixed fare or if your hotel lies within the Aurelian walls consult this map posted on the City of Rome' website.
photo by Mike Steele (CC BY 2.0) modified
2
From Rome's Termini Train Station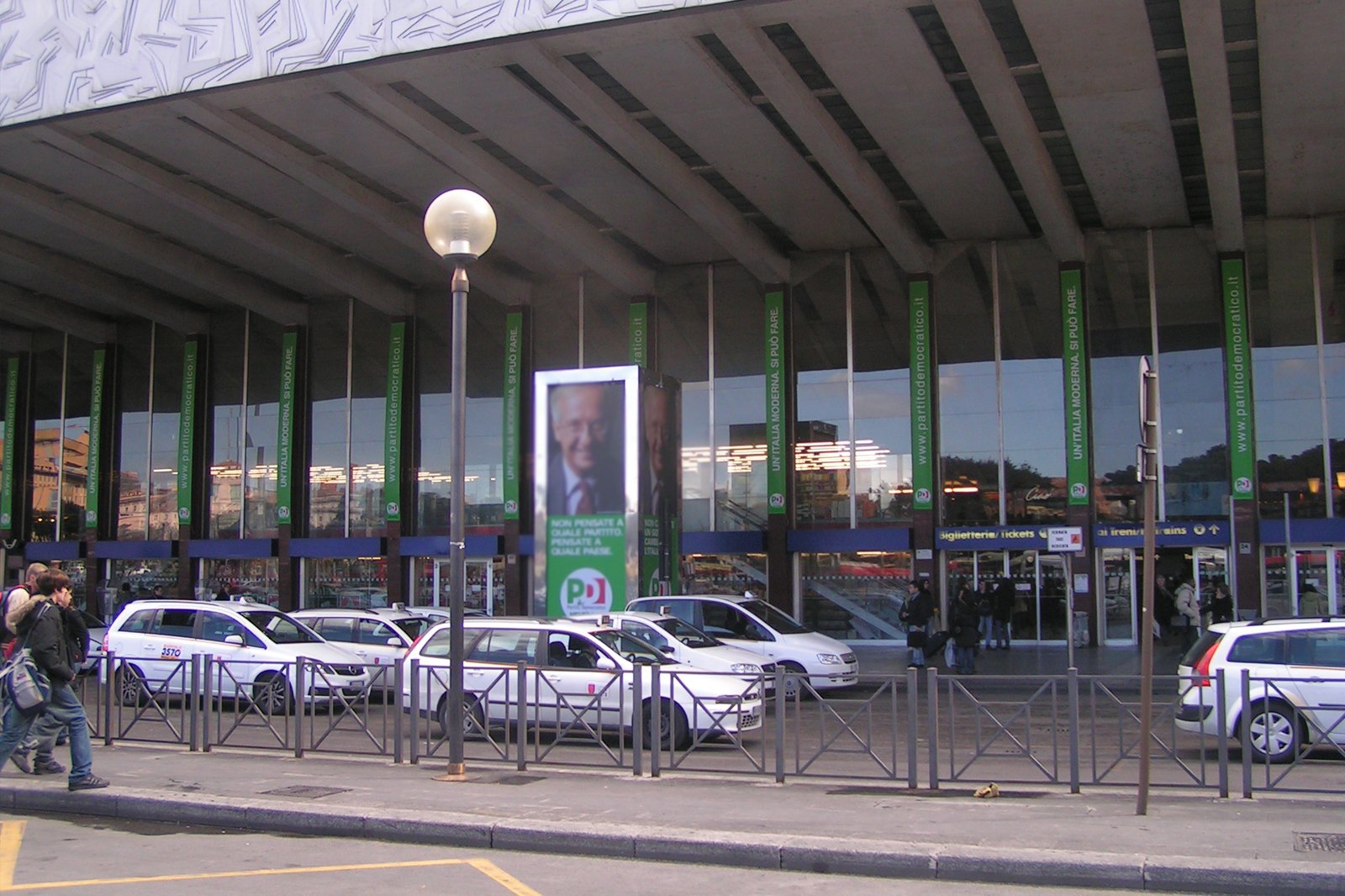 As with the airport, you will likely encounter unauthorized taxi drivers trying to solicit you a taxi. They usually stand near the taxi stand in front of the main entrance of the station. If you're planning to take a taxi from here, there is a supplement of €2 that will be added to the total fare at the end of your ride. Alternately, book a hotel near Termini Station and have reception call one for you.
Listed below, you'll find a list of fares:
Monday - Saturday from 7am to 10pm the meter starts at €2,80
Sundays and Holidays the meter starts at €4,00
Night fares from 10pm to 7am, the meter starts at €5,80
* Each piece of luggage with the following dimensions cost (cm 35x25x50) €1,04 each.
photo by Simone Ramella (CC BY 2.0) modified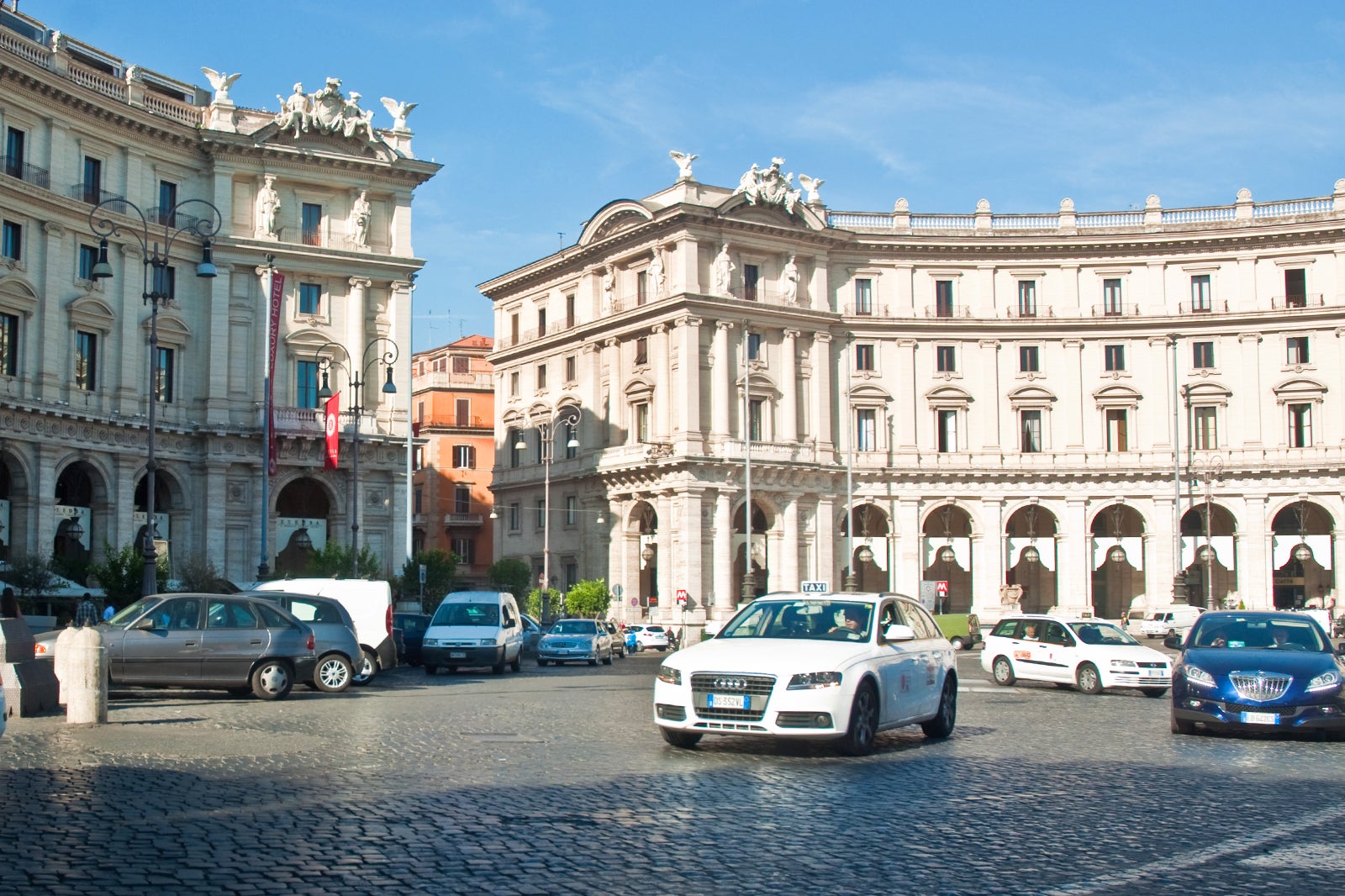 Unlike many large cities, hailing down a taxi cab in Rome is not a common practice, but not entirely impossible. If taxis are free, the light from the Taxi sign located on top of the cab will be turned on. If the light is off, then that means they are likely occupied or are on their way to pick up a passenger. The best way to grab a cab is either to go to a taxi stand or to call for a cab.
There are several taxi stands throughout Rome. Some of the most popular ones are located at Termini Station, Piazza della Repubblica, Piazza Venezia, Largo Argentina, Piazza delle Cinque Lune (near Piazza Navona), Piazza Barberini and Via Boncompagni (near Via Veneto). Otherwise, to call for a taxi within Rome, you can try any of the following numbers: 06 3570,06 4994, 06 6645, 06 5551 or 06 8822.
photo by Phillip Capper (CC BY 2.0) modified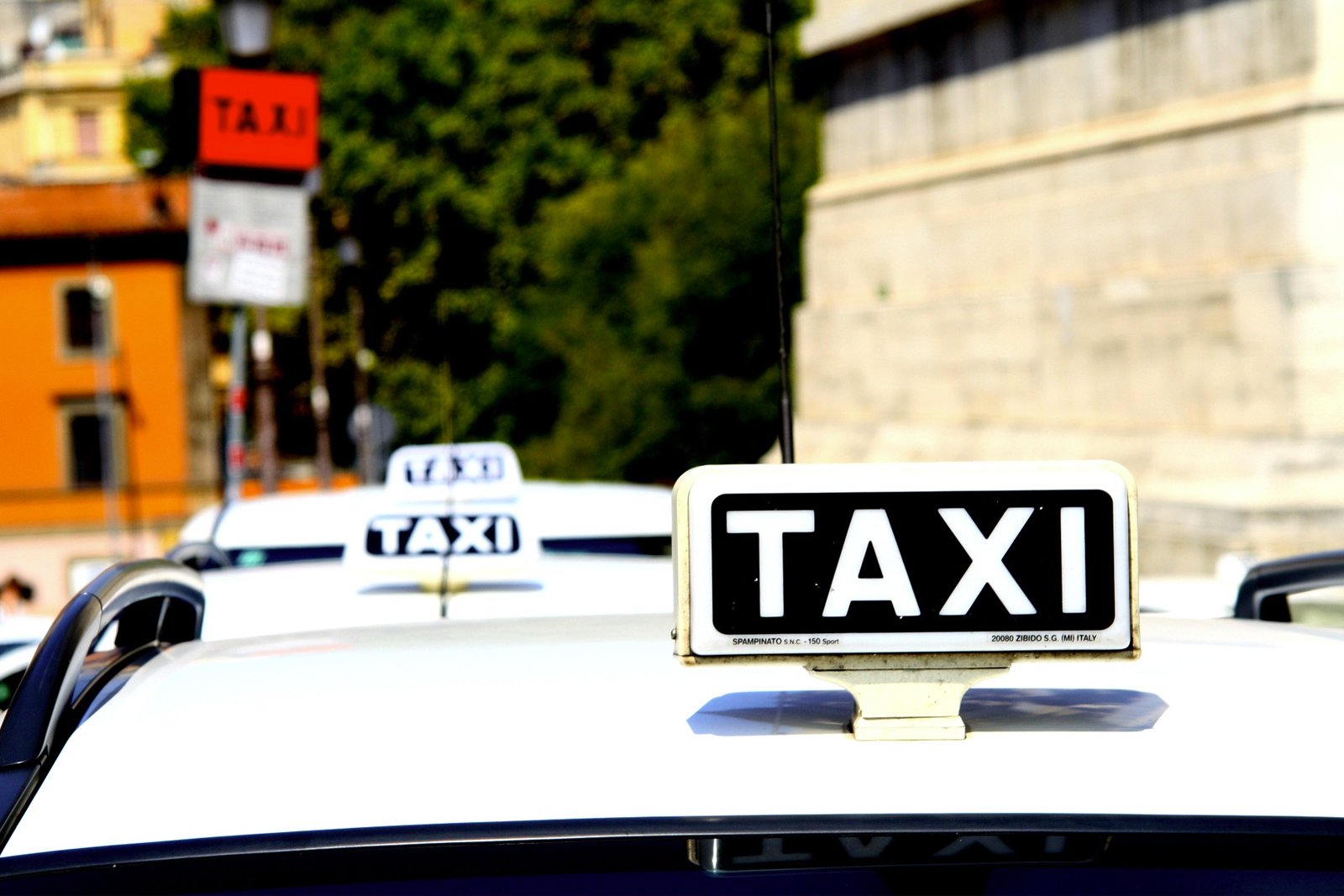 Last but not least, make sure when riding a cab within the city center and other parts of Rome, that the meter reads "Tariffa 1." Sometimes, dishonest cab drivers put the meter on "Tariffa 2" when they know they have unsuspecting tourists as passengers. The "Tariffa 2" moves at a much faster rate and should only be applied when exiting Rome's highway or G.R.A. (Grande Raccordo Anulare). If this rate is applied, the taxi driver is obligated by law to notify passengers each time they are about to change to meter to "Tariffa 2." Depending on the type of taxi meter, the number is either in the far left-hand corner or bottom right-hand corner.
If you feel you have been scammed by a taxi, the driver's license number is written on a metal plate on the left door on the passenger side. Make sure you get a receipt or ricevuta and write down the name and number printed on the plate. In addition, you should also take note of which cab company you used (i.e. 3570 or 6645) as well as the number written on the outside of the door (i.e. Napoli 34 or Milano 22). With this information, you can file a complaint with the cab company and should be able to receive reimbursement.
Back to top