10 Best Things to Do with Kids in Venice
Where are the Fun Places in Venice to Take Your Family?
There are many fun things to do with kids in Venice, proving that this city isn't just for travelling couples and history buffs. The beautiful lagoon city has attractions for families under its skyline of tall palaces and church towers. Take the little ones on a 'treasure hunt' in the grand piazzas such as San Marco or share a slow ride over the gentle waters of the Grand Canal while admiring the beauty of the "City of Water".
While the city center is a good starting point, some of the most family-friendly places in Venice are up in the Veneto Hills, or on the neighboring islands of Murano and Lido. You can go horseback riding through the scenic countryside, see how traditional Venetian crafts like masks and glassworks are made, or get pleasantly lost inside a maze garden where Napoleon reportedly did likewise.
1
Tour the Grand Canal by vaporetto
Ride Venice's waterbuses from Salute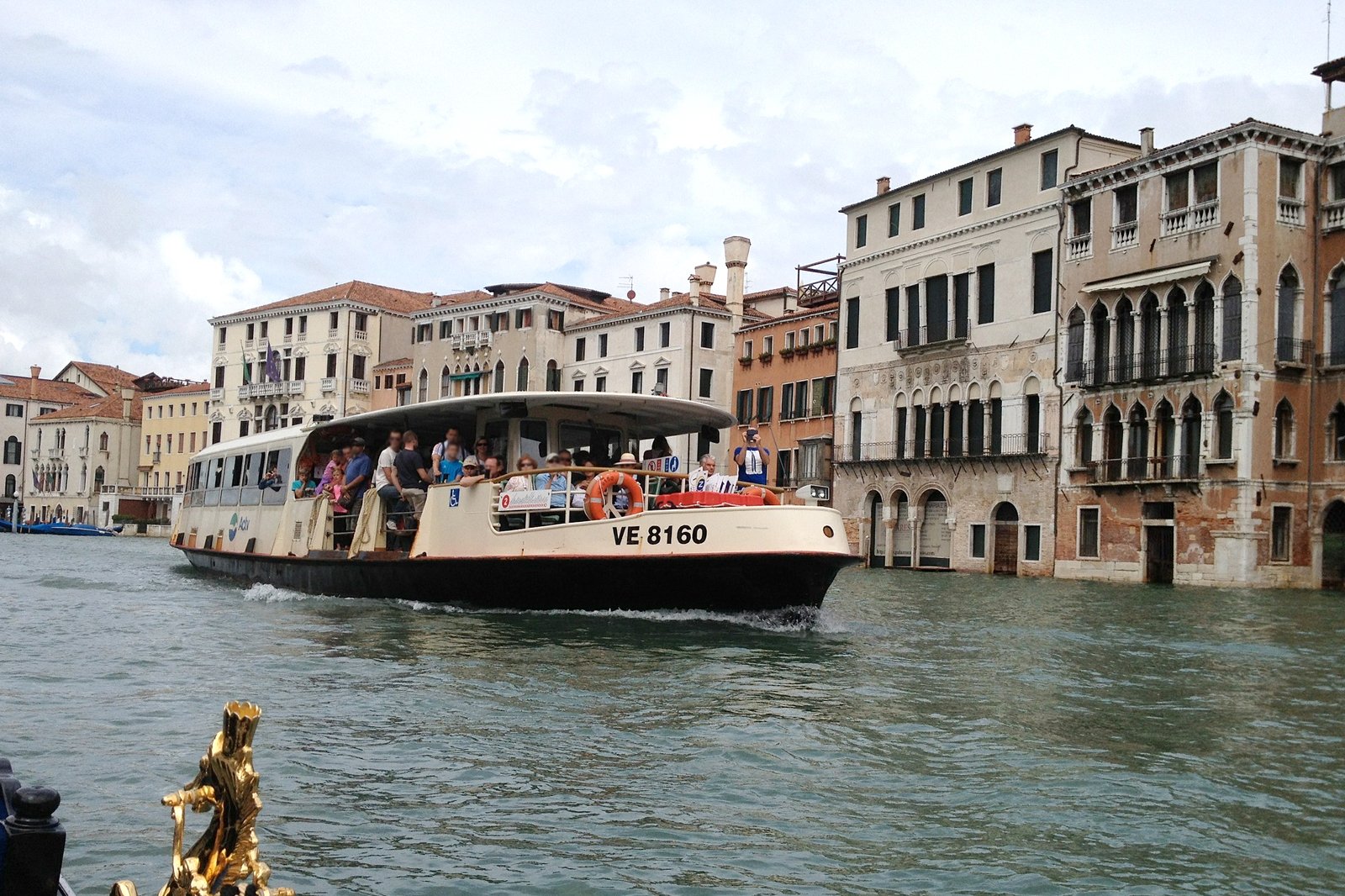 Sure, gondola rides do offer a uniquely Venetian experience. However, if you're looking for a cheap and leisurely way to take in the views of the Grand Canal as a family, the slow-cruising public waterbuses (known as vaporetto) can be a better choice.
You can easily hop aboard a vaporetto from any of the ACTV stops along the Canal, with the main one being the Salute station. Go early, choose an open-air seat up front, then ride all the way up to St Mark's Square with many of Venice's major palaces and landmarks in view.
Location: 30100 Venice, Metropolitan City of Venice, Italy
2
Bocche dei leoni
Put your hand inside a 'lion's mouth'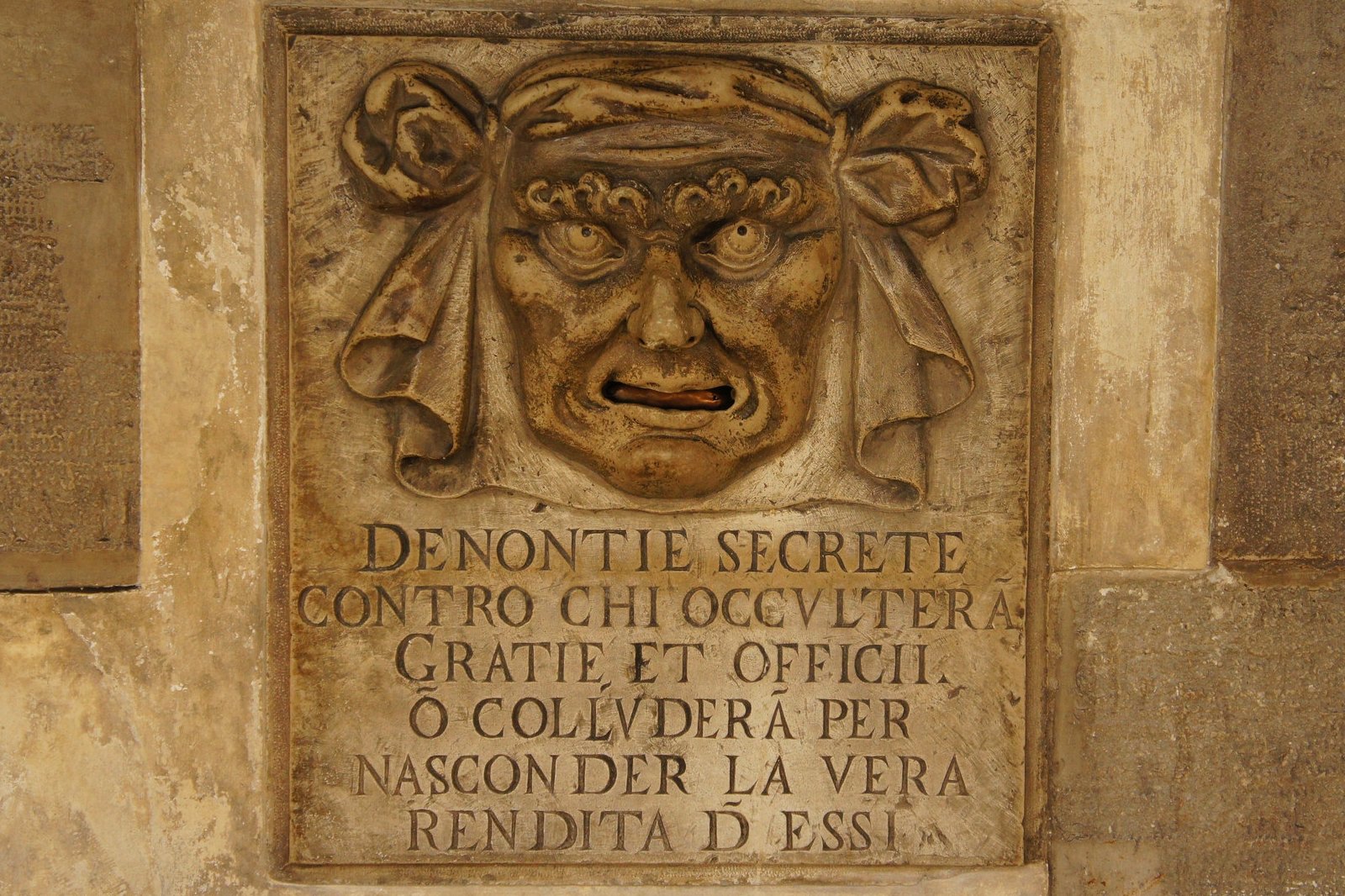 The bocche dei leoni (lion's mouths) are stone letterboxes sculpted in the shape of grotesque Medusa or lion-like heads. They were meant as a way for citizens to post complaints, name corrupt officials, or report crimes to the Venetian State. Eventually, it led to rampant blackmailing which caused many to face punishment, sometimes without trial.
You can find variations – and pose with your hand in the mouths – at major sites around Venice. These include the Doge's Palace, Church of San Martino, and Santa Maria della Visitazione.
3
Lion of Venice
From monuments to flags and fountains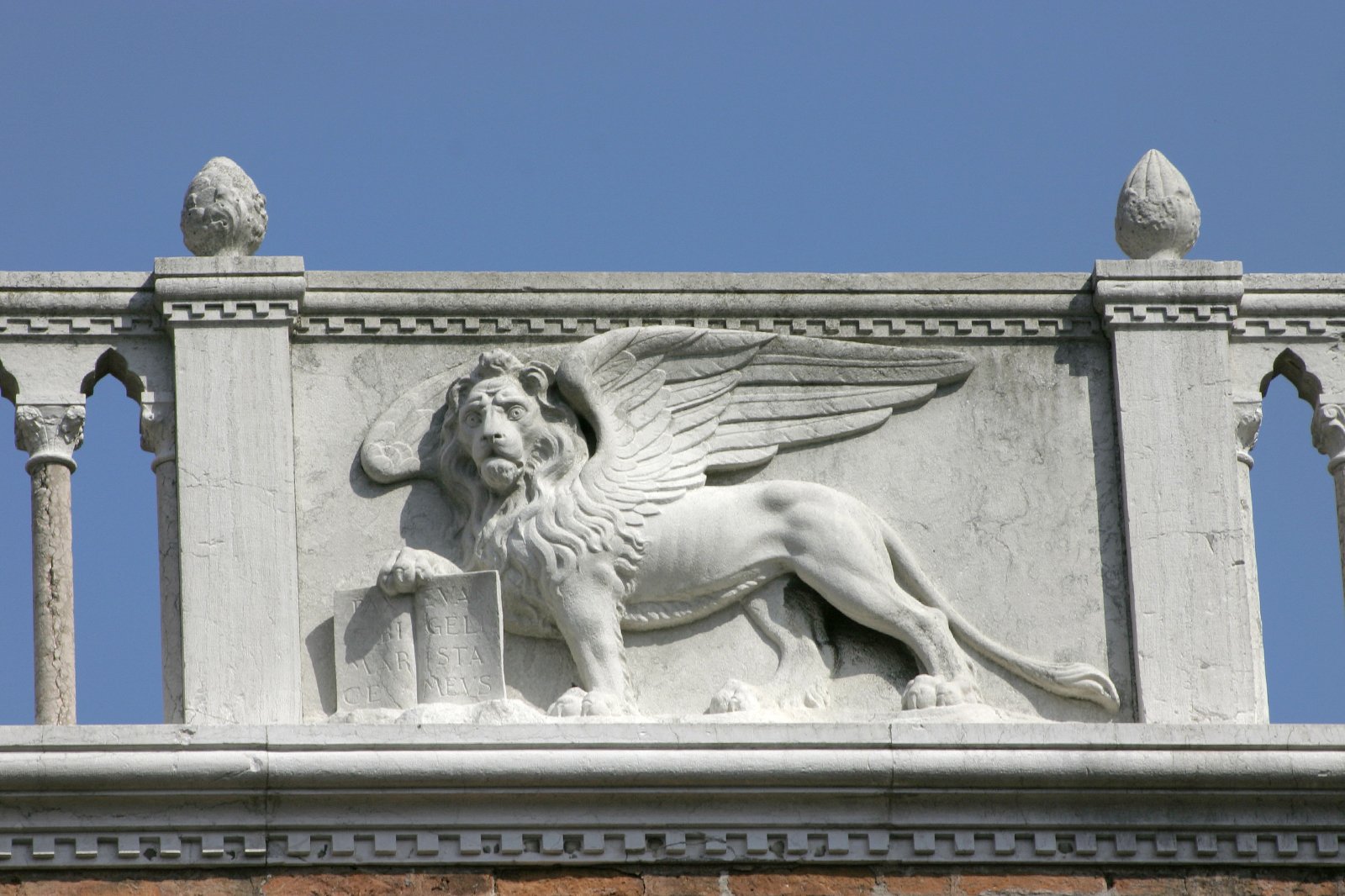 The Lion of Venice is the symbol of the city as well as one of its patron saints, St Mark. You can spot the winged lion holding a bible as a most striking bronze monument that sits atop an ancient towering granite column above Piazza San Marco.
For a fun treasure hunt, you can take the kids to look for more lions and - winged and otherwise - throughout the city. You'll find them emblazoned on waving flags, as statues on the sides of fountains, and as reliefs on the walls of grand landmarks.
photo by Nino Barbieri (CC BY-SA 3.0) modified
4
Ca' Macana
Paint your own Venetian masks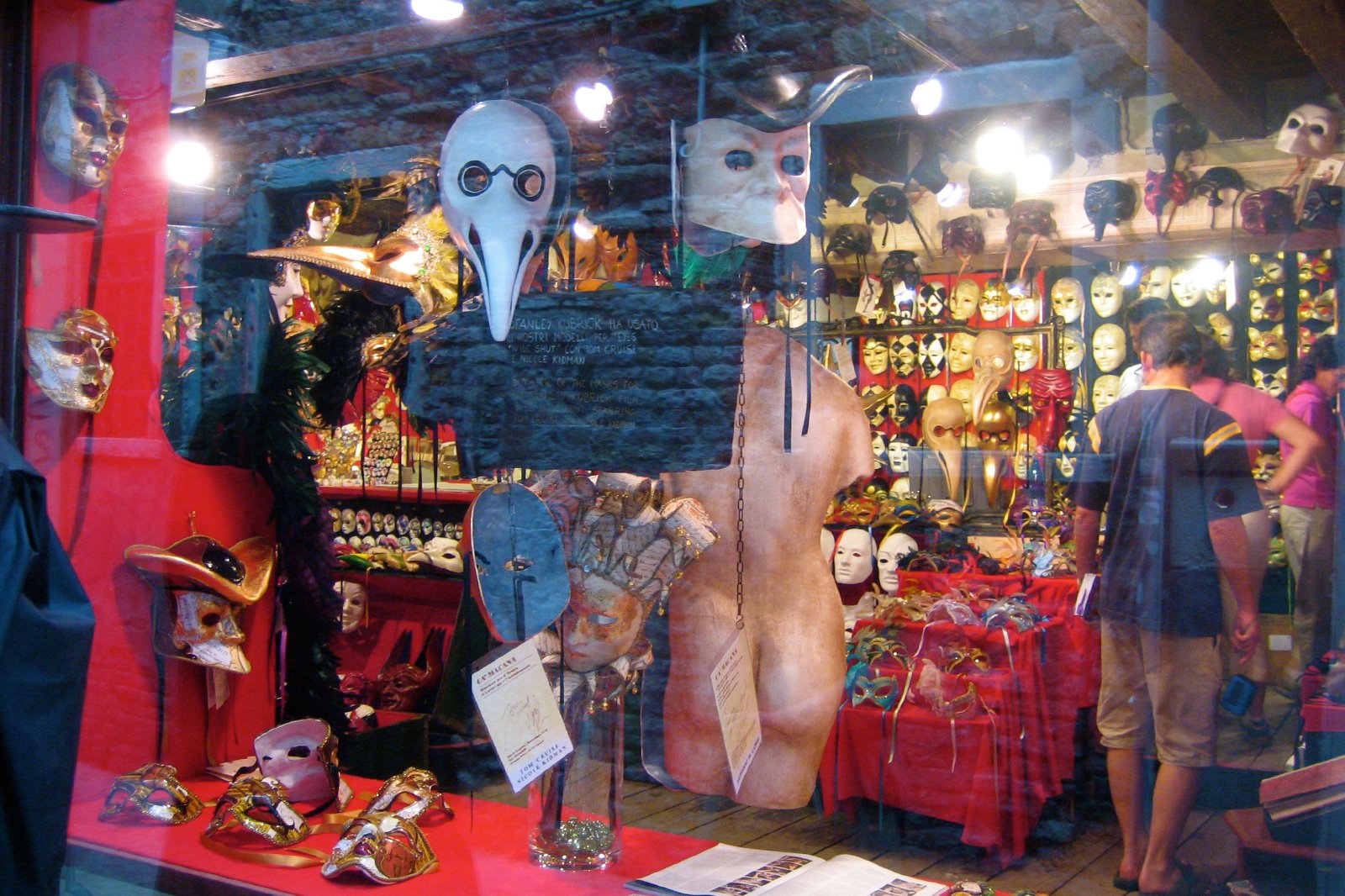 Ca' Macana is a fun shop in the Dorsoduro district that keeps the city's mask-making heritage alive. They also offer painting workshops where you can create your own colorful keepsakes. Venetian masks date back to the 18th century when they were worn by nobles, especially women.
Typical masks are called moretta or muta, and often complement elaborate Venetian costumes. Back then, rather than conceal their face, ladies would wear them at masquerades and carnivals to attract and draw curiosity. That's how they came to be known as 'seduction masks'.
Location: Dorsoduro, 3172, 30123 Venezia VE, Italy
Open: Daily from 10 am to 8 pm
Phone: +39 041 277 6142
photo by TracyElaine (CC BY 2.0) modified
5
Natural History Museum of Venice
Learn about the natural history of the Venetian Lagoon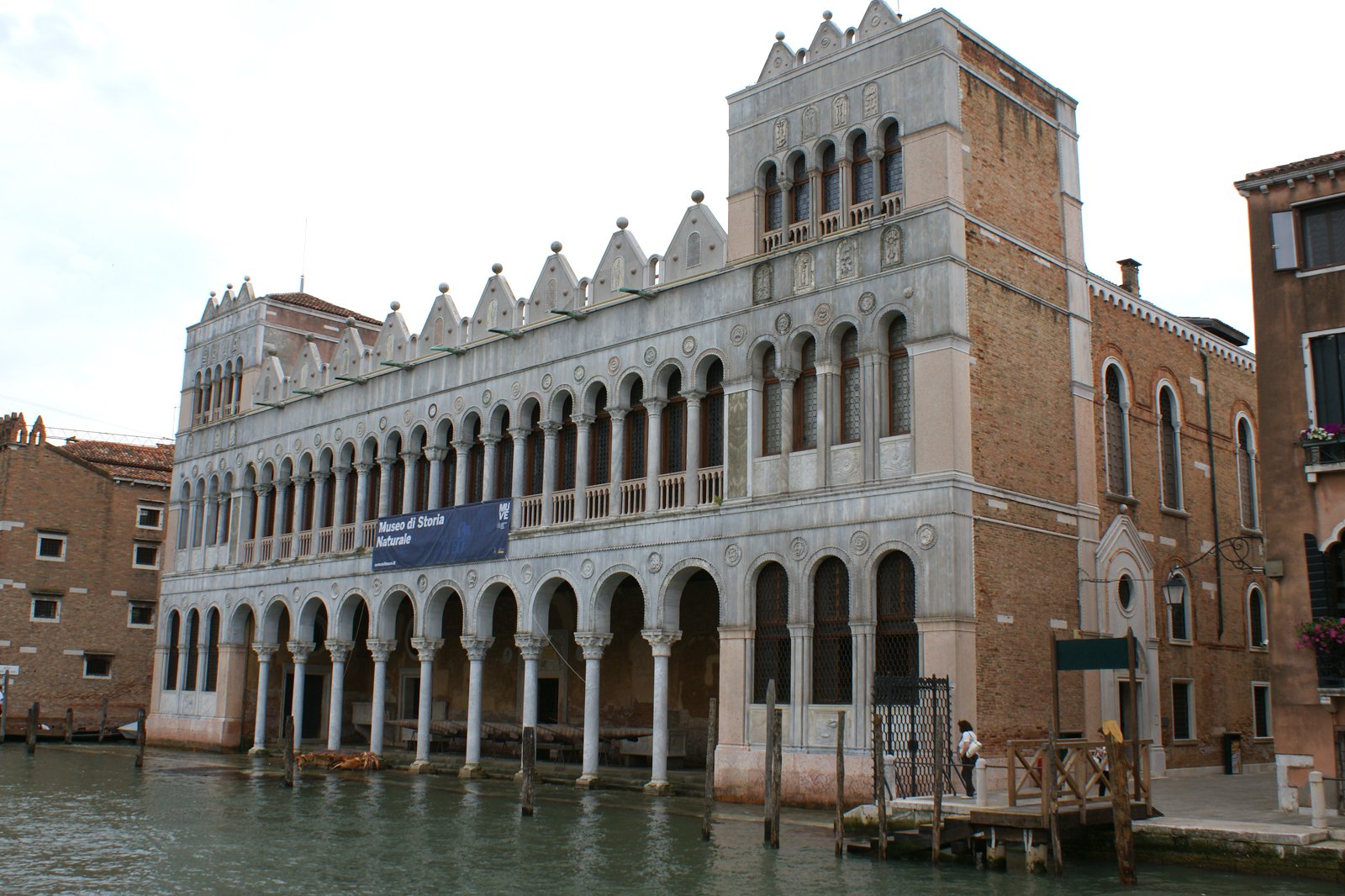 From the outside, Museo di Storia Naturale di Venezia (Natural History Museum of Venice) is a magnificent palazzo on the south bank of the Grand Canal. Inside, you can find a huge variety of botanical, zoological, palaeontological, and ethnographical exhibits, which were collected throughout the centuries by Venetian explorers (including Marco Polo).
Kids will most likely love the butterfly specimens, as well as the life-size dinosaur fossil exhibits. One highlight is the fossilized skeletons of an Ouranosaurus from Africa.
Location: Salizada del Fontego dei Turchi, 1730, 30135 Santa Croce, Venezia VE, Italy
Open: November–May: Tuesday–Friday from 9 am to 5 pm, Saturday–Sunday from 10.30 am to 5 pm. June–October: Tuesday–Friday from 10 am to 6 pm, Saturday–Sunday from 10.30 am to 6 pm
Phone: +39 041 275 0206
photo by Spencer Wright (CC BY 2.0) modified
6
Villa Pisani
The labyrinthine gardens of a noble Venetian villa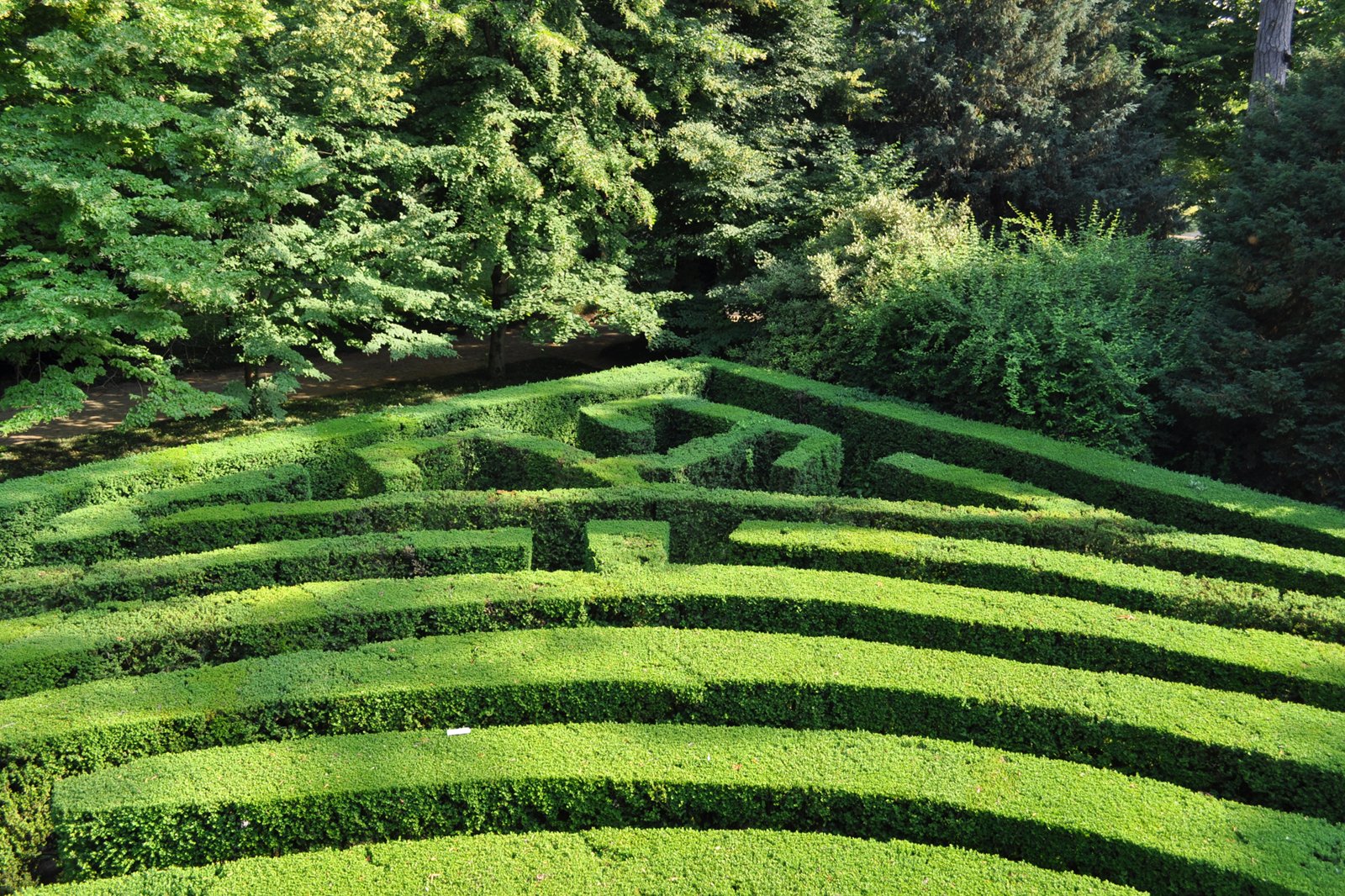 Villa Pisani is the largest and most palatial of the Venetian villas lining the banks of the Naviglio del Brenta (a natural extension of the Grand Canal). Villa Pisani features late-Baroque architecture with 114 rooms that used to host doges and visiting nobilities.
Besides enjoying a tour back in time through the elegantly frescoed ballrooms, you can explore the well-manicured grounds with their orchards and greenhouses. Have fun in the famous hedge maze. It's quite challenging and Napoleon himself is even said to have gotten lost in it during his stay here.
Location: Via Doge Pisani, 7, 30039 Stra VE, Italy
Open: 27 October–28 March: Tuesday–Sunday from 9 am to 6 pm. 29 March–25 October: Tuesday–Sunday from 9 am to 8 pm
Phone: +39 049 502074
7
Murano
An island with an enduring centuries-old art form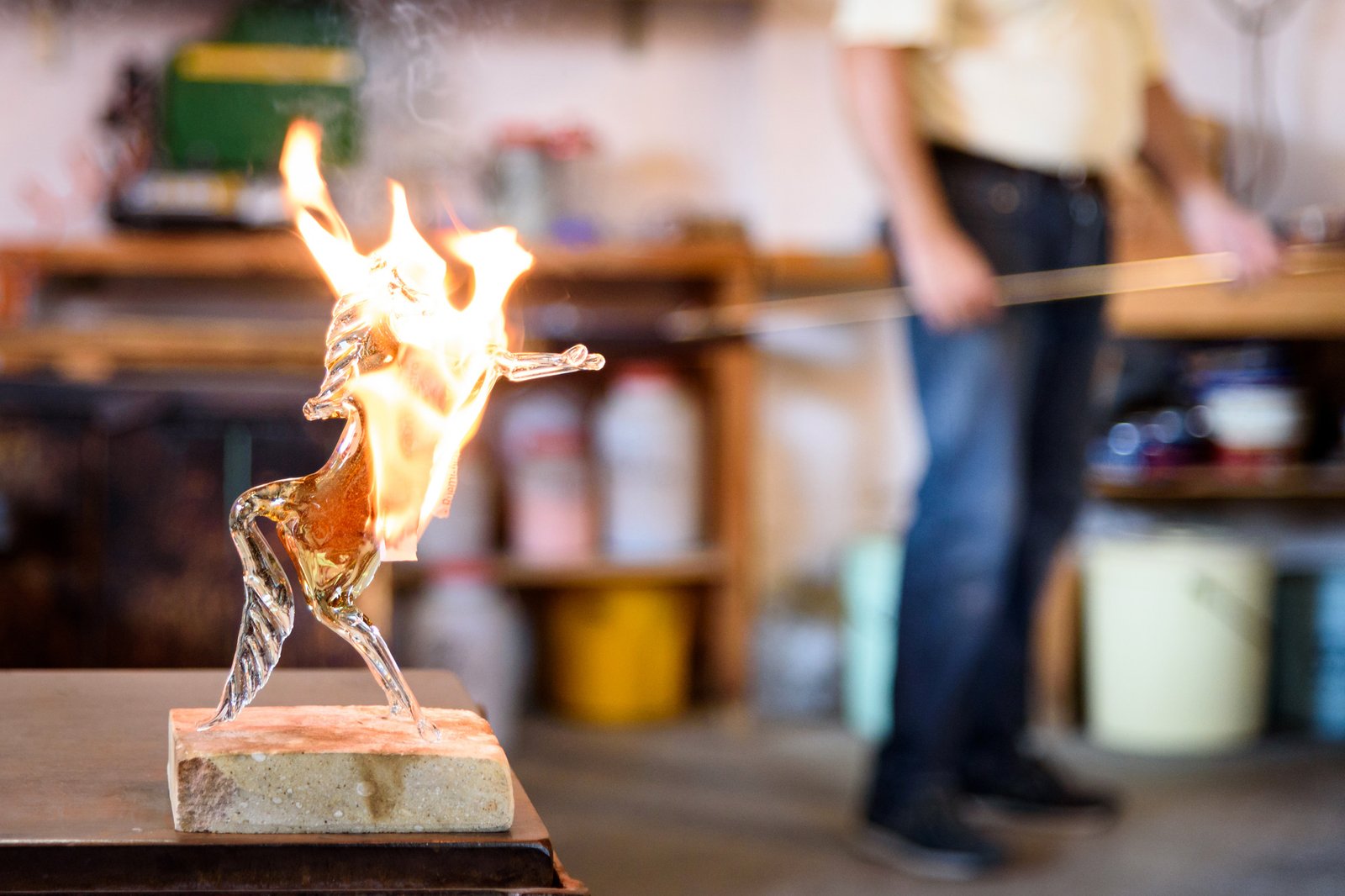 The centuries-old glassblowing heritage on the island of Murano gave birth to the intricate art form known as Murano glass. Get a behind-the-scenes look at the creation process on a guided tour at a glassblowing factory on the island. The Vetreria Artistica Colleoni is a fine choice.
Kids can watch in awe as masters swiftly blow, cut, and sculpt delicate and colorful works of art from glowing hot slabs of molten sand. Hopping on the Diretto Murano vaporetto from Venice will take you on a direct 20-minute ride to Murano.
Location: Fondamenta S. Giovanni dei Battuti, 12, 30141 Venezia VE, Italy
Open: Daily from 9 am to 5 pm
Phone: +39 041 527 4872
photo by Joe deSousa (CC0 1.0) modified
8
Compagnia Arcieri del Leon
A place to train your aim and focus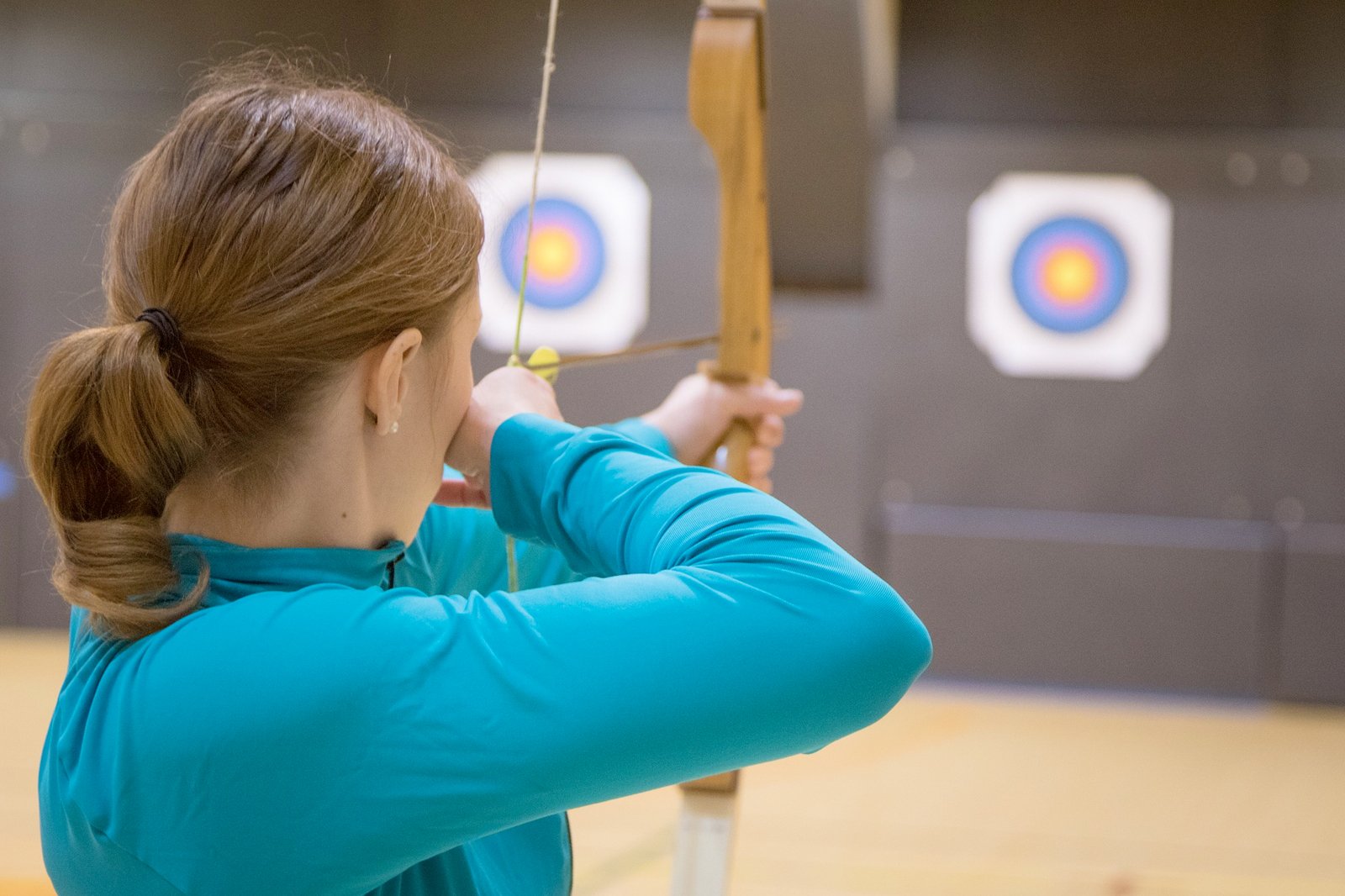 Compagnia Arcieri del Leon is an archery school in Lido di Venezia. The facility has an indoor and outdoor shooting range and offers courses for total beginners aged 9 and up.
Under the tutelage of a skilled instructor, you'll get to learn the basic safety measures and techniques of archery with bows, arrows, and quivers all provided on-site. You'll also get a certificate of participation at the end of the course.
Location: Via Malamocco, 14b, 30126 Lido VE, Italy
Open: Daily from 6 am to 10.30 pm
Phone: +39 041 276 0223
9
Go horseback riding
Horseback riding up in the Veneto Hills or down on the Venetian Lagoon's coastline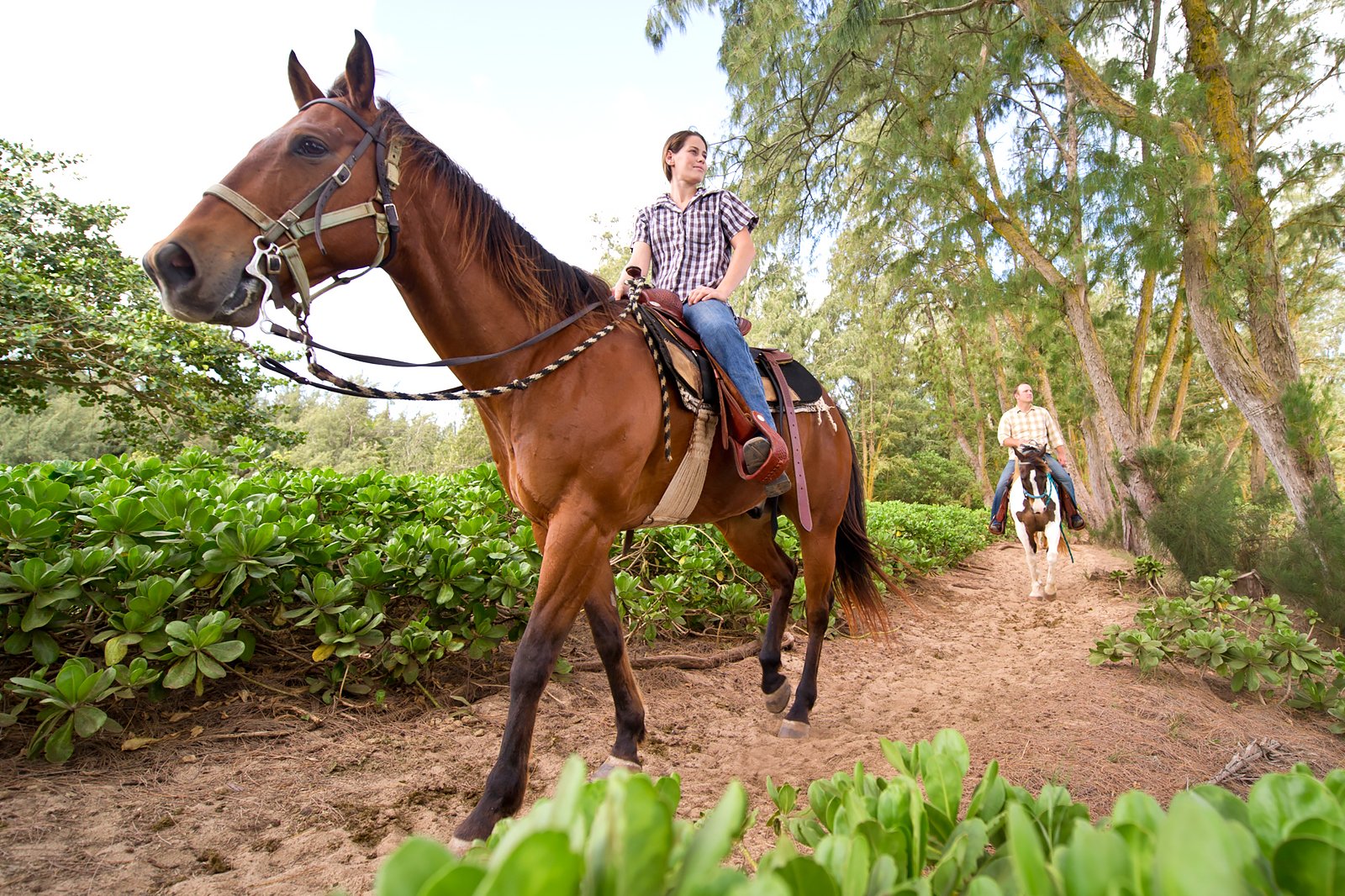 Within an hour's drive of the Venetian Lagoon, the beautiful countryside of the Veneto Hills and the coasts of the Venetian Lagoon itself offer wonderful trails that you can explore on horseback. The Veneto Hills have a selection of equestrian centres that offer horseback riding adventures to as far north as the Belluno Dolomites.
There are also schools like Equestrian Center Veneto that offer fun pony games for kids aged 4 years and up. Down on the coasts of Lido di Venezia, you can check out the Circolo Ippico Venezia Lido Amateur Sports Association, with its practice grounds facing the calm waters of the Venetian Lagoon.
10
Bask at Lido Beach
An island escape not far from Venice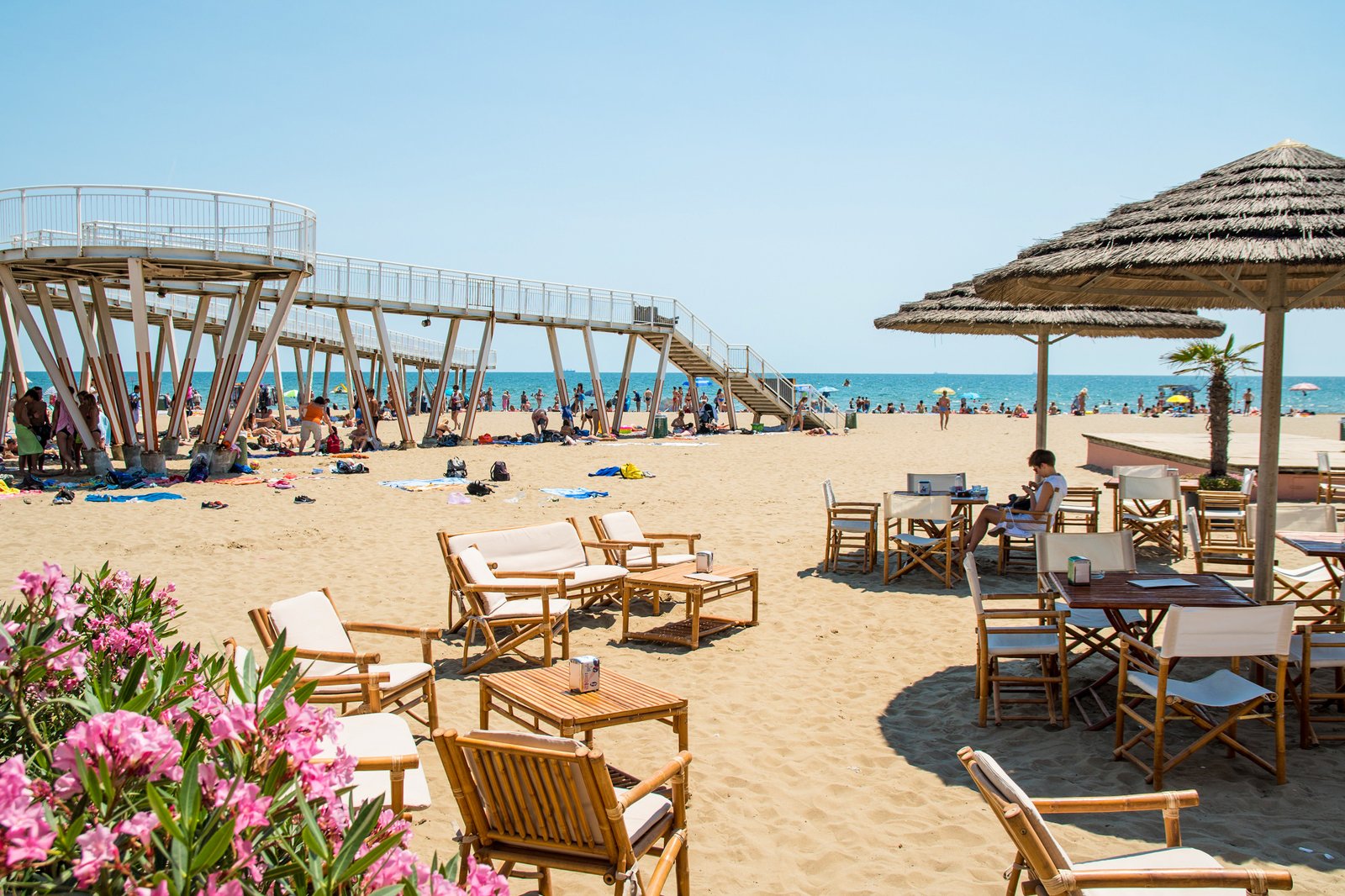 Lido di Venezia is an island southeast of Venice, which serves as the 'dry land' counterpart to the Venetian Lagoon. Even so, it has a 12-km coastal stretch that you can bike along or trace on horseback. You can easily reach the Lido from Venice by vaporetti.
Much of the Lido comprises nature reserves. You'll find some golden sand dunes bordering dense pine forests too; some perfect spots for sunbathing or a quick swim. Bear in mind, some sections of popular beaches like San Nicolò and Murazzi (nicknamed 'Bluemoon') are clothing-optional.
Location: Lido di Venezia, 30126 Lido VE, Italy
photo by Sandor Somkuti (CC BY-SA 2.0) modified
Back to top