10 Best Things to Do in Abruzzo
What is Abruzzo Most Famous For?
Abruzzo has been a popular winter destination with Europeans for decades. Thanks to its untouched natural landscapes, medieval villages, quaint beach resorts and unique cuisine, this Italian region is on the brink of an international tourism boom. Whether you're a trailblazer, history buff or extreme sports fan, there's something that will tickle your fancy in Abruzzo.
Located just 2 hours from Rome by car, Abruzzo feels like it's in a different world compared to the rest of Italy. Read our list of the best things to do in the region, and you'll soon see why its tourist appeal is rising quickly.
What are the best things to do in Abruzzo?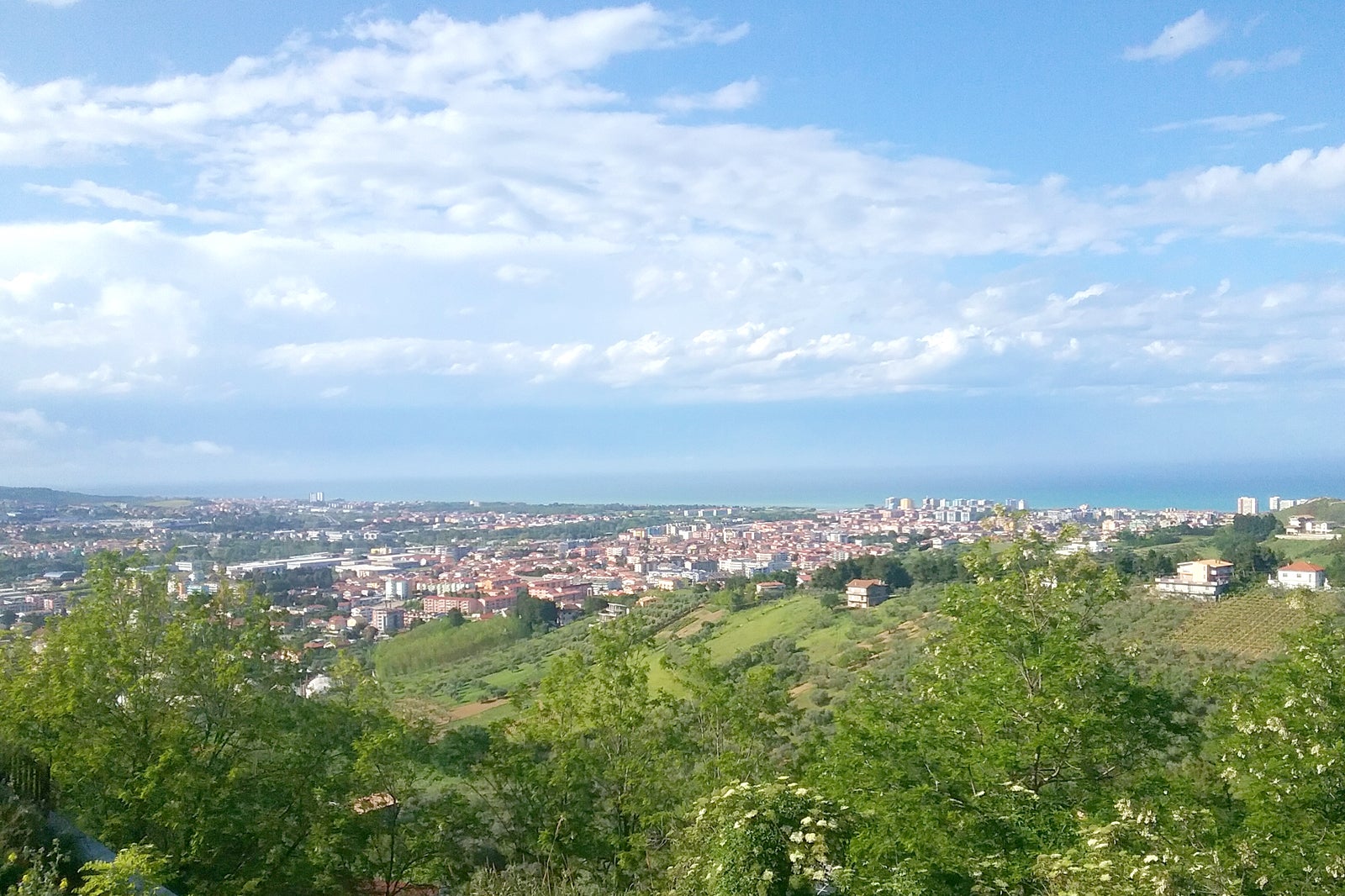 Explore the medieval town of Montesilvano Colle
Marvel at the historic hamlets surrounding the mountains
Montesilvano Colle is one of the most charming medieval villages in the mountainous region of Abruzzo. While you meander the narrow hillside streets, you can enjoy views of the Gran Sasso mountain range, the Adriatic Coast and the town of Pescara.
Around 22 villages with medieval structures surround the bases of mountains such as the Apennines (a range along the length of peninsular Italy) and Corno Grande – the largest Abruzzian mountain. Some hamlets line the hills and have defensive walls. Fortified towns with historic homes and structures include Santo Stefano di Sessanio and Prezza.
Location: 65015, Province of Pescara, Italy
photo by Jacopo1972 (CC BY-SA 4.0) modified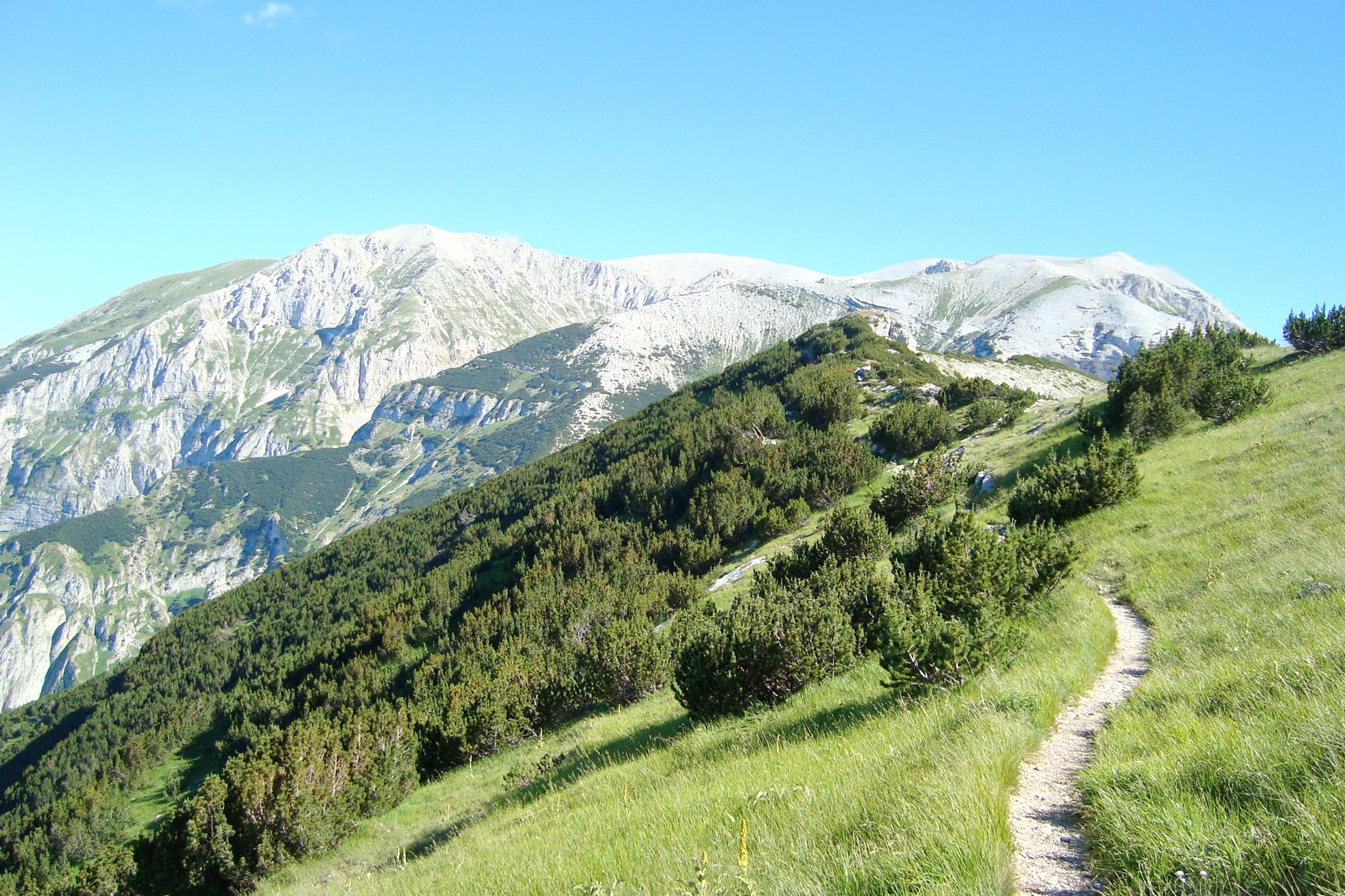 Hike the Maiella National Park
Explore the 'Green Region of Europe'
You'll find some of the best trails at the Maiella National Park. Around 55% of the park is over 2,000 meters above sea level, with over 500 km of hiking trails. While you're here, view the cave paintings in Grotta del Cavallone (one of the deepest public caves in Europe) and Grotta Sant'Angelo.
National parks cover about 1/3 of Abruzzo, which is why the region is nicknamed the 'Green Region of Europe.' During summer, hikers often ascend the mountains of the National Park of Abruzzo, the Gran Sasso and Monti della Laga National Park, and Lake Barrea.
Location: 67039 Sulmona, Province of L'Aquila, Italy
photo by Pimlico27 (CC BY-SA 4.0) modified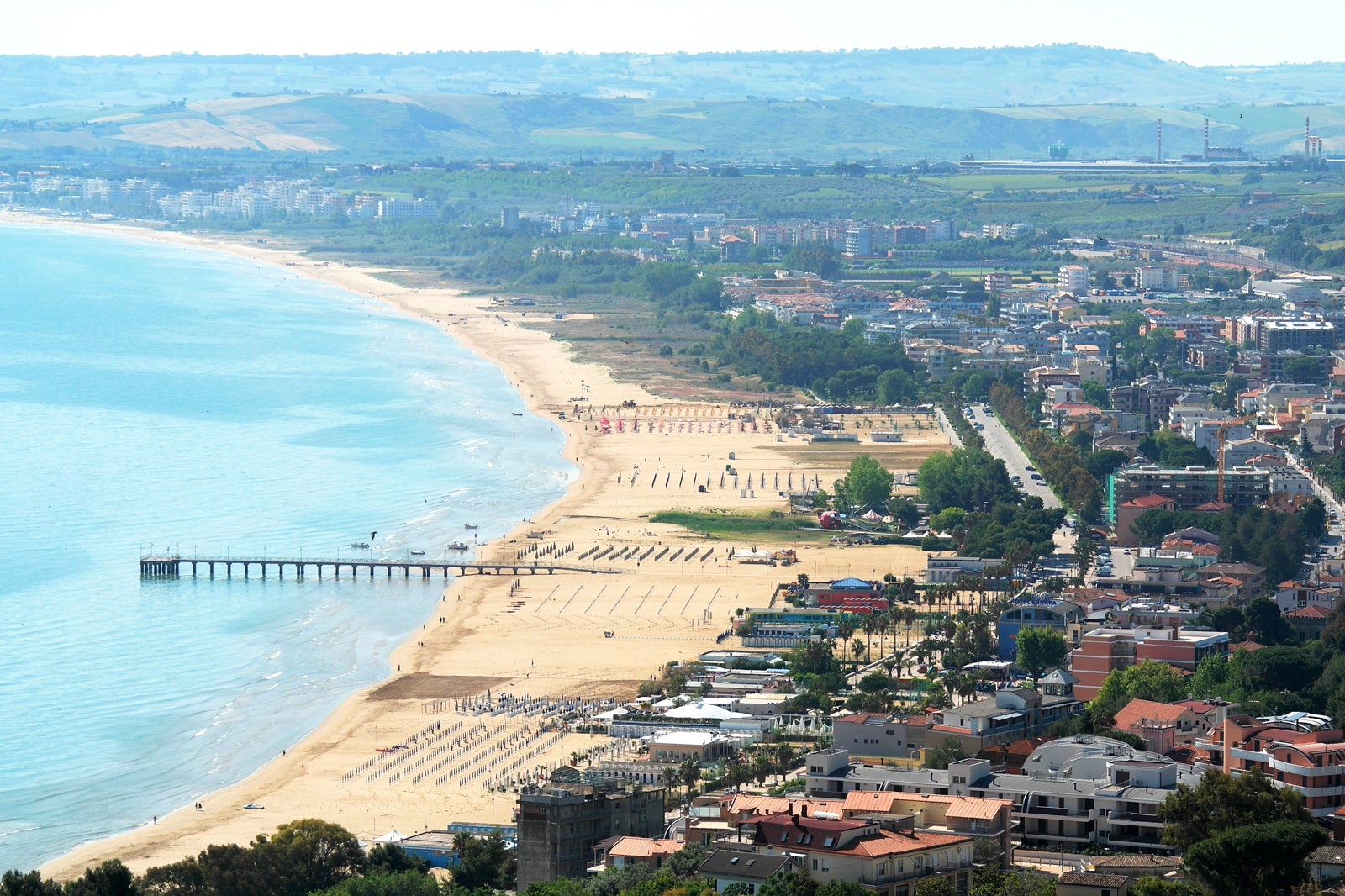 Go to the beach
Swim in the pristine waters of Chieti
The beaches in Abruzzo may not enjoy the same reputation as the sandy stretches of Sardinia or Sicily, but they're excellent destinations for beachgoers who want to escape the crowds. The region's best beaches are within the provinces of Teramo and Chieti. The pristine waters consistently receive the Blue Flag rating, an award reserved for the cleanest and greenest beaches.
If you want to work on your tan, head to Pineto, a small town that's named after the pine trees that shade the sand. In Chieti, Ortona is a popular resort town with locals. Here, you can enjoy cocktails at beach clubs and visit the Ortona Cathedral, which famously contains the relics of Saint Thomas the Apostle.
Couples
Families
Budget
Group
photo by trolvag (CC BY-SA 3.0) modified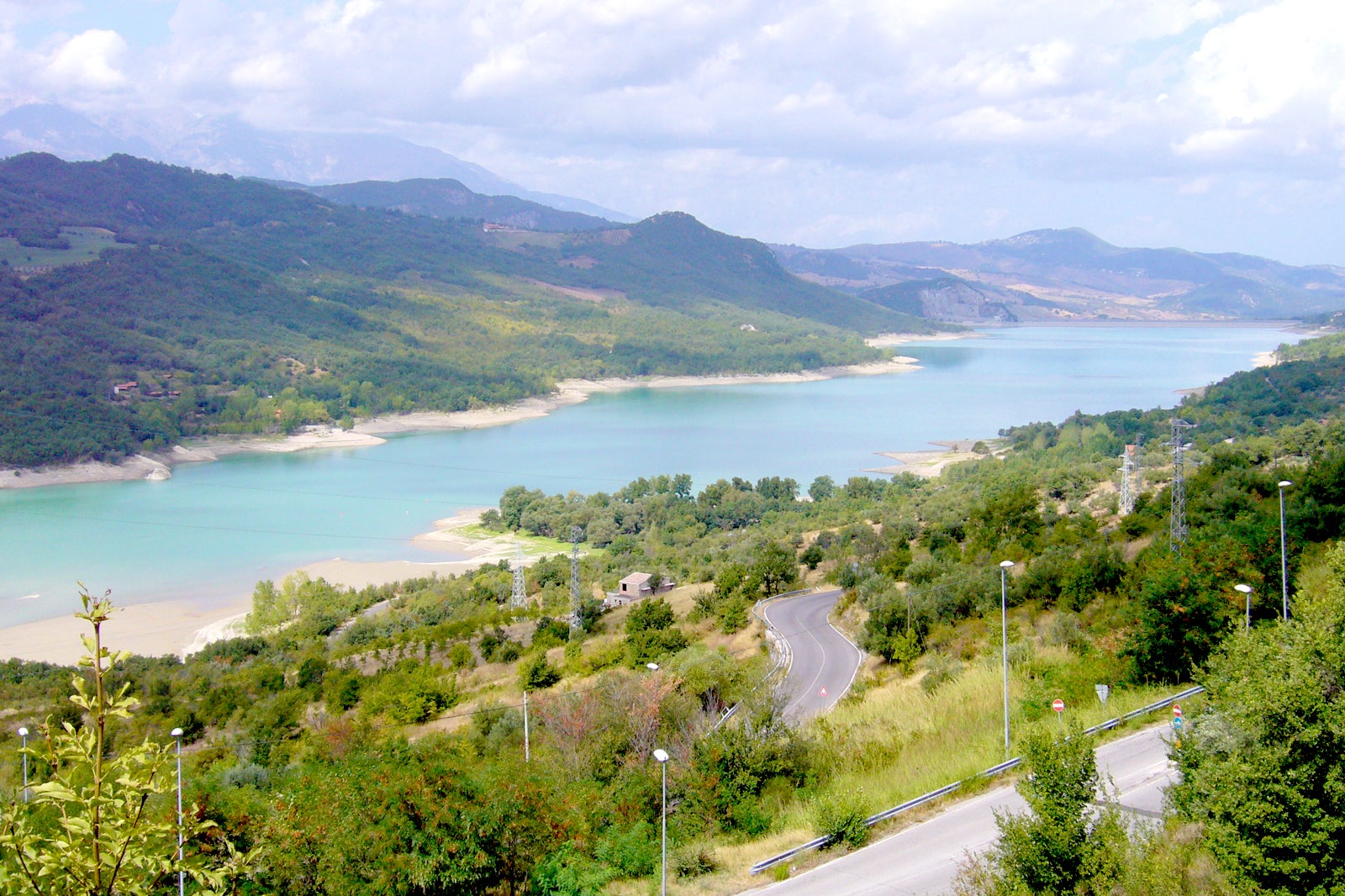 Camp by Lake Bomba
Abruzzo is home to 7 of Italy's best lakes
Abruzzo is one of Italy's most beautiful regions, largely thanks to its mountain ranges and medieval villages. If you're a nature lover and don't mind sleeping outdoors, you can camp at sites that surround the region's 7 lakes.
Lake Barrea and Lake Scanno are 2 of the prettiest bodies of water in Abruzzo. If you're staying near Popoli, pay a visit to the Sorgenti del Pescara, a natural reserve with crystal clear springs. One of the most popular lakeside tourist destinations is Lake Bomba, where you can observe the mountains from below and partake in water sports like canoeing and rafting. Be prepared to tackle winding roads to get there.
Location: Lago di Bomba, Province of Chieti, Italy
Couples
Families
Photo
Adventure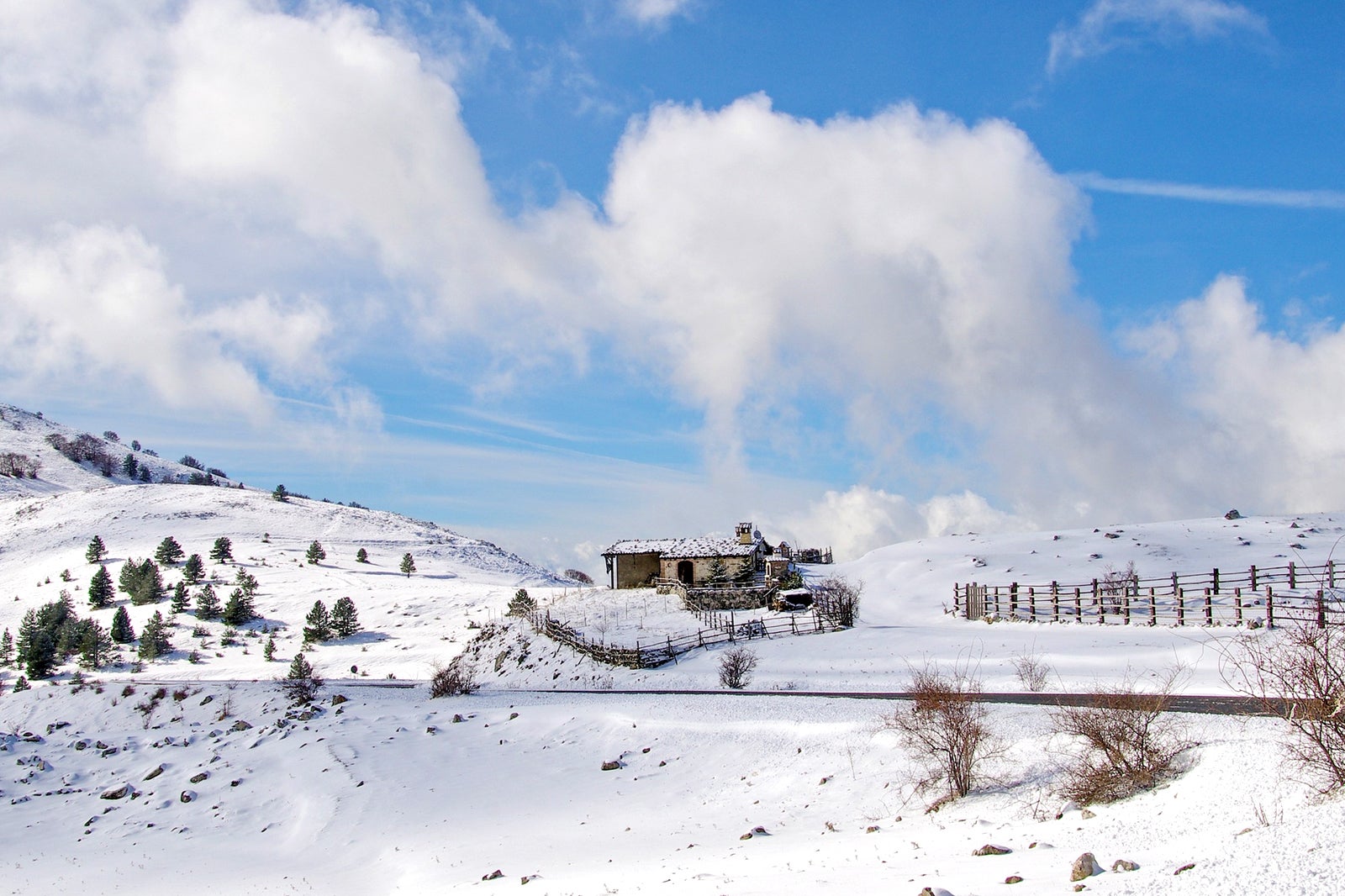 Carve the Gran Sasso slopes
Enjoy an affordable winter getaway
Abruzzo transforms into a ski resort during winter, attracting extreme sports fans from across Europe. The region may not be as popular as the French Alps, but accommodations are competitively priced, and you'll find 246 km of slopes for skiers of all experience levels.
With an altitude of 2,403 meters, the Campo di Giove – Majella Occidentale ski resort is the highest in the region. If you want to vacation on a budget, consider staying at the Gran Sasso – Campo Imperatore resort, which is served by 4 aerial lifts. Beginners can fine-tune their skills by gliding down 3.6 km of 'easy' slopes. If you consider yourself a pro, you'll prefer the 5 km of 'black' slopes.
Location: 64047 Pietracamela, Province of Teramo, Italy
Visit the Rocca Calascio castle
More than 50 castles are scattered across Abruzzo
Gain an insight into the defensive history of Abruzzo by exploring its 50+ castles, many of which sit atop the mountains of nearby villages. One of the best-preserved castles is the Castello Piccolomini, which was restored to its 15th-century appearance between the 1940s and 1960s. The refurbished interior is open to the public from Tuesdays to Sundays between 9am and 7pm.
If you're a history buff, we recommend heading to the Rocca Calascio, which still has its original 10th-century watchtower. At almost 1,500 meters above sea level, the Rocca Calascio is the highest fortification in Italy. You can't go inside this castle, but you can explore its impressive ruins.
Location: 67020 Calascio, Province of L'Aquila, Italy
Open: 24/7
Phone: +39 086 2930132
Taste the local cuisine
Visit a historic pasta production house
Surrounded by mountains and bordered by the Adriatic Sea, Abruzzo's typical inland dishes consist of legumes and meat, usually pork or mutton. Head to the coast, and you can dine on local seafood favorites like anchovies and brodetti, a fish broth that's popular in the Vasto province.
Besides farming and fishing, Abruzzo has a long history of pasta making. Spaghetti alla chitarra has been produced in the region for over 200 years. If you'd like to find out how pasta is made, visit the Antico Pastificio Rosetano. This 19th-century pasta production house makes the popular Verrigni brand and offers guided tours.
Location: Via Salara, 9, 64026 Roseto degli Abruzzi TE, Italy
Open: Monday–Saturday from 9am to 12pm and from 3pm to 6pm (closed on Sundays)
Phone: +39 085 899 3219
photo by WordRidden (CC BY 2.0) modified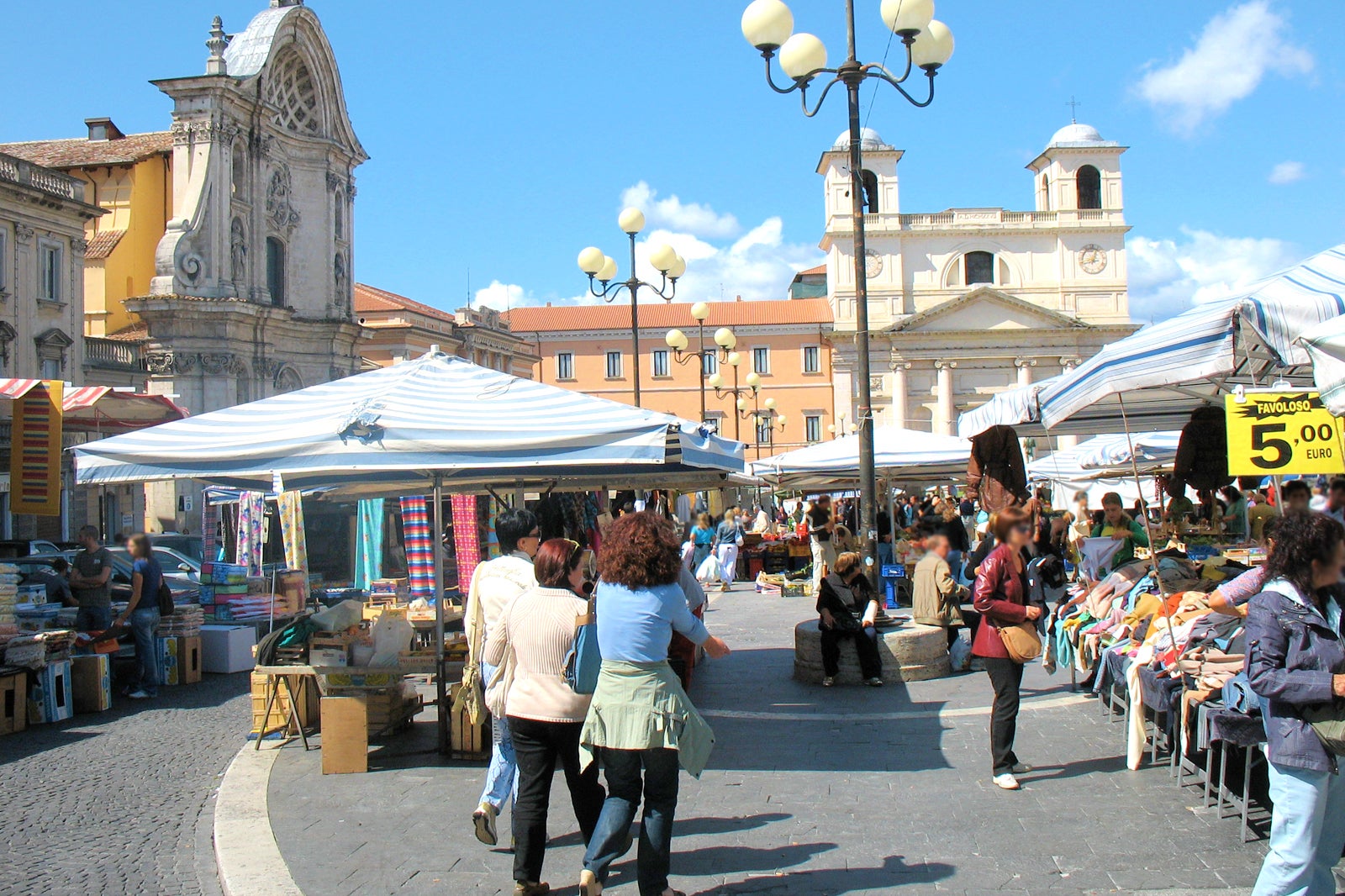 Stock up on souvenirs
Head to traditional open-air markets in L'Aquila
As a region that still honors many centuries-old traditions, Abruzzo is a fantastic place to purchase unique gifts, antiques and souvenirs. The L'Aquila province is home to dozens of seasonal outdoor flea markets, where bargaining is an accepted custom.
Sulmona, a historical city that's situated in a UNESCO-protected valley, boasts some of the province's best open-air markets, which takes over the beautiful Piazza Giuseppe Garibaldi square every Wednesday and Saturday morning. Sulmona is also the unofficial capital of sugared almonds, known as confetti in Italy. These sweet treat bouquets come in flavors such as tiramisu, ricotta, hazelnut and Nutella.
Location: Piazza Giuseppe Garibaldi, 67039 Sulmona AQ, Italy
Open: Wednesday and Saturday (hours vary)
photo by Tim Menzies (CC BY-SA 2.0) modified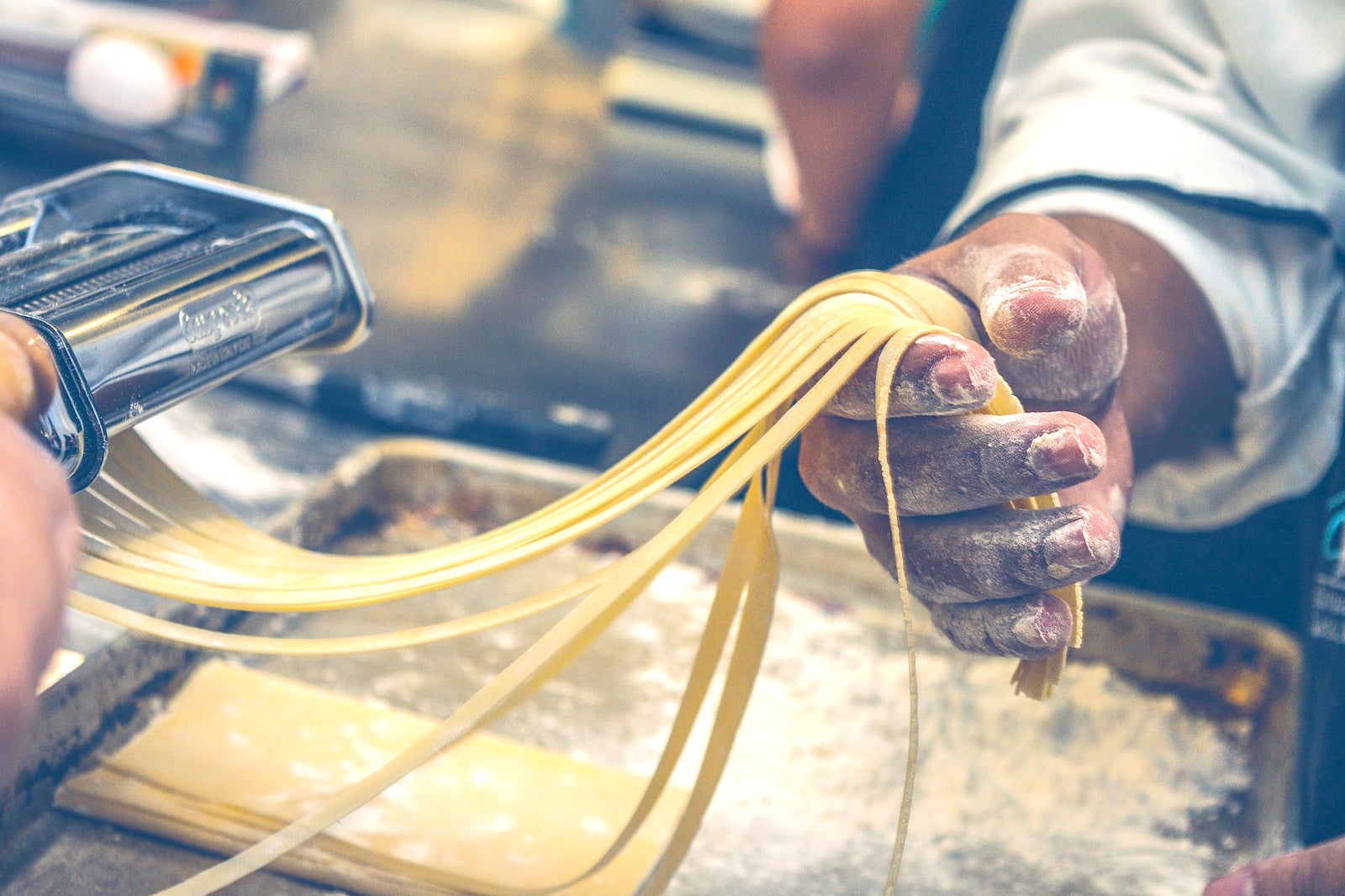 Learn to cook like a local
Turn your trip into a culinary course
In Abruzzo, you can find out how your favorite pasta is made, taste seafood delights and feast on some of the most delicious pork and mutton in the nation. If you want to go one step further, you can take a cooking class. Abruzzian chefs share recipes for traditional dishes such as Cicoria, cacio e uova (a vegetable and pork soup with a chicken base) and Zuppa di cardi (a combination of cardoons, tomatoes and pork).
You can become a connoisseur of Abruzzian cuisine by booking a cooking vacation with renowned chef, Ezio Gentile. Stay in Prezza to learn how to cook like a local for either 3 days or a full week.
Location: 41 Via Giovanucci Nazareno, Prezza, 67030, Italy
Phone: +39 366 9713214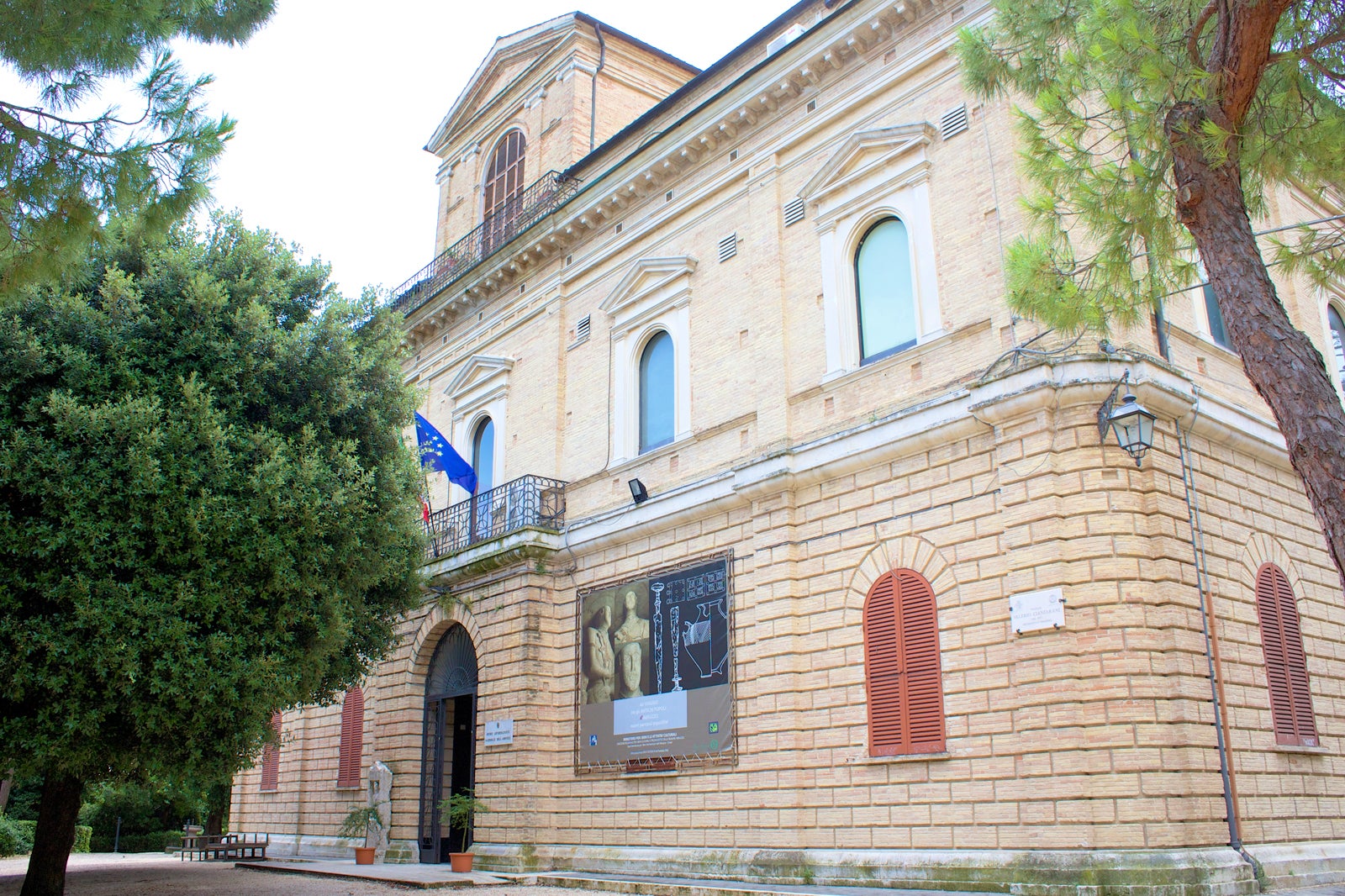 Visit the National Museum of Abruzzo
Learn about the history and culture of the region
There are about 10 museums scattered across Abruzzo where you can learn about military campaigns, religion, the local culture and the region's history. The impressive Fortezza Museo delle Armi Civitella del Tronto dates back to the 12th century and details the marvel of medieval military engineering. Other popular museums include the Abbey of Saint Clemente, the National Archeologic Museum and the Birthplace Museum of Gabriele d'Annunzio.
One of best places to get a sense of Abruzzian life through the ages is the National Museum of Abruzzo. Housed in the 16th-century Forte Spagnolo of L'Aquila, the museum displays works of art, Roman artifacts, and even a skeleton of a prehistoric elephant.
Location: Largo Tornimparte, 67100, L'Aquila AQ, Italy
Open: Tuesday–Sunday from 8.30am to 7pm (closed on Mondays)
Phone: +39 086 228420
photo by Incola (CC BY-SA 4.0) modified