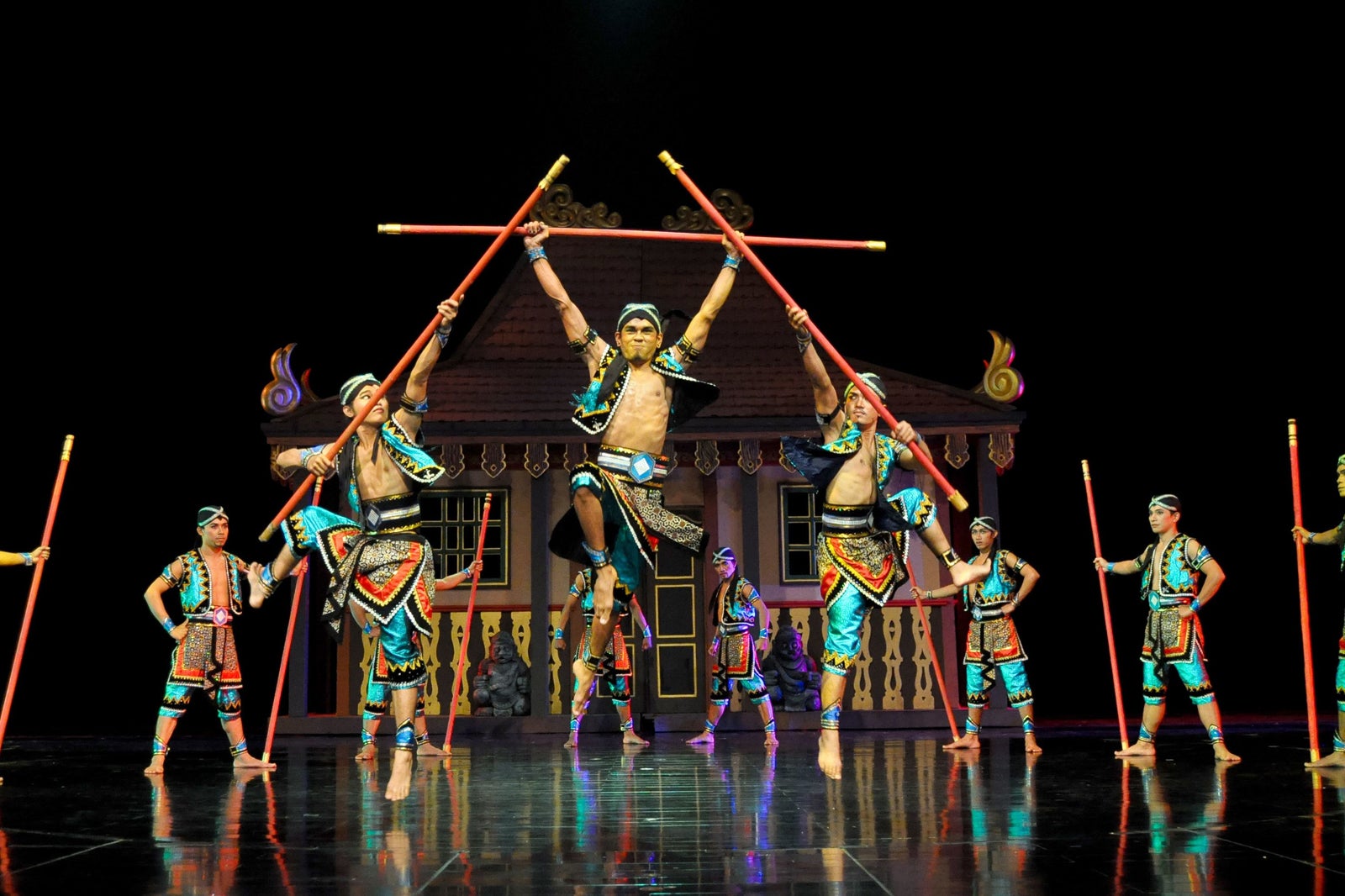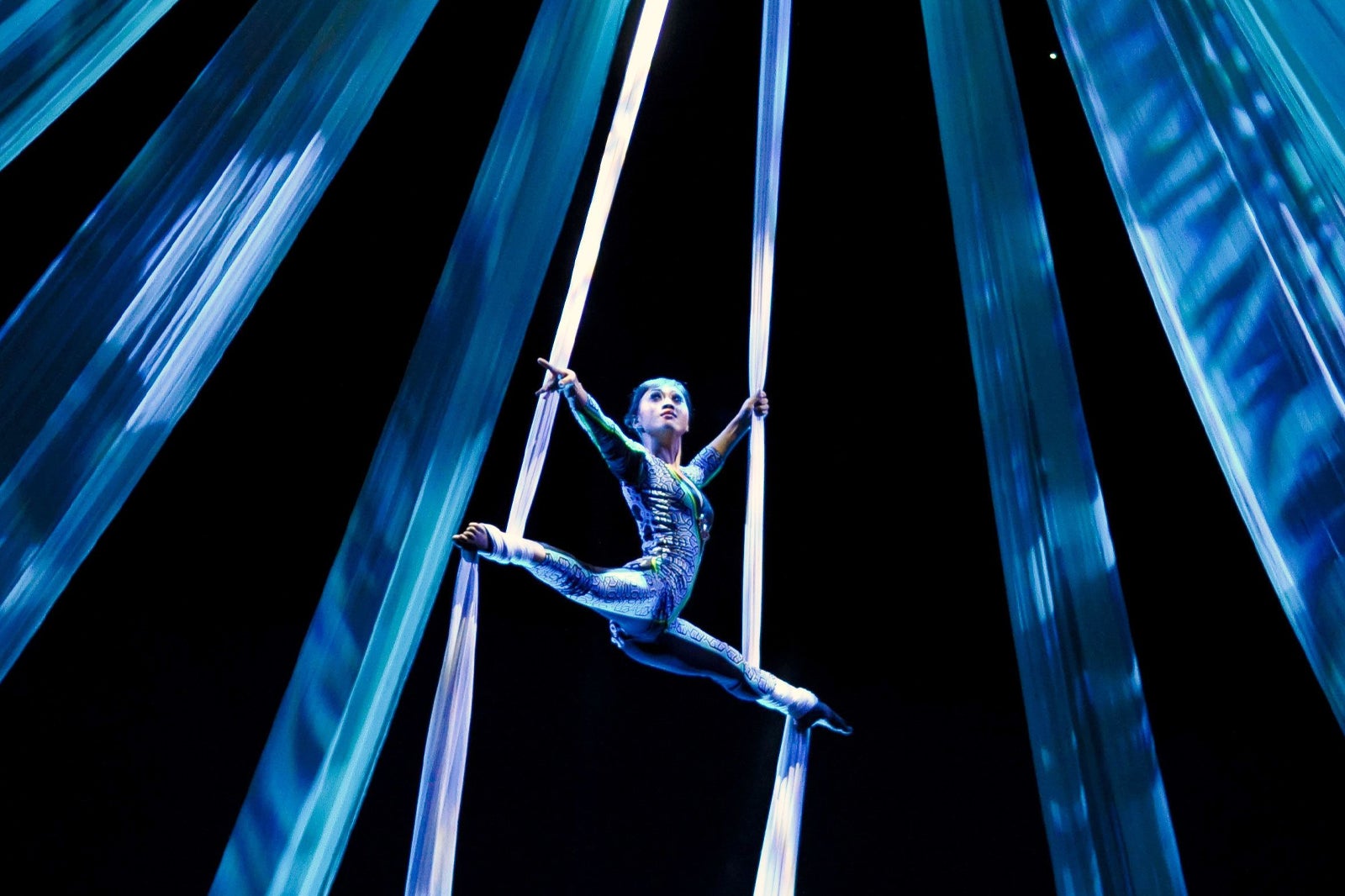 Devdan Show highlights
The 2 child actors narrate each 'discovery' of an item from their treasure chest, which brings on a corresponding scene onto the stage, with acrobatics on the floor and aerial silk dancers suspended from the ceiling. Each episode is brought to life with lively choreography and music that alternates between traditional orchestral sounds and modern upbeat soundtracks.
Objects showcased in Devdan Show include a Balinese udeng (headwear), a Javanese angklung (bamboo instrument), tribal weapons from Kalimantan, and koteka (gourd worn by men in Papua). Stunning choreography by skilled dancers and acrobats provide non-stop thrills, with dances reflecting the diverse cultures of Indonesia.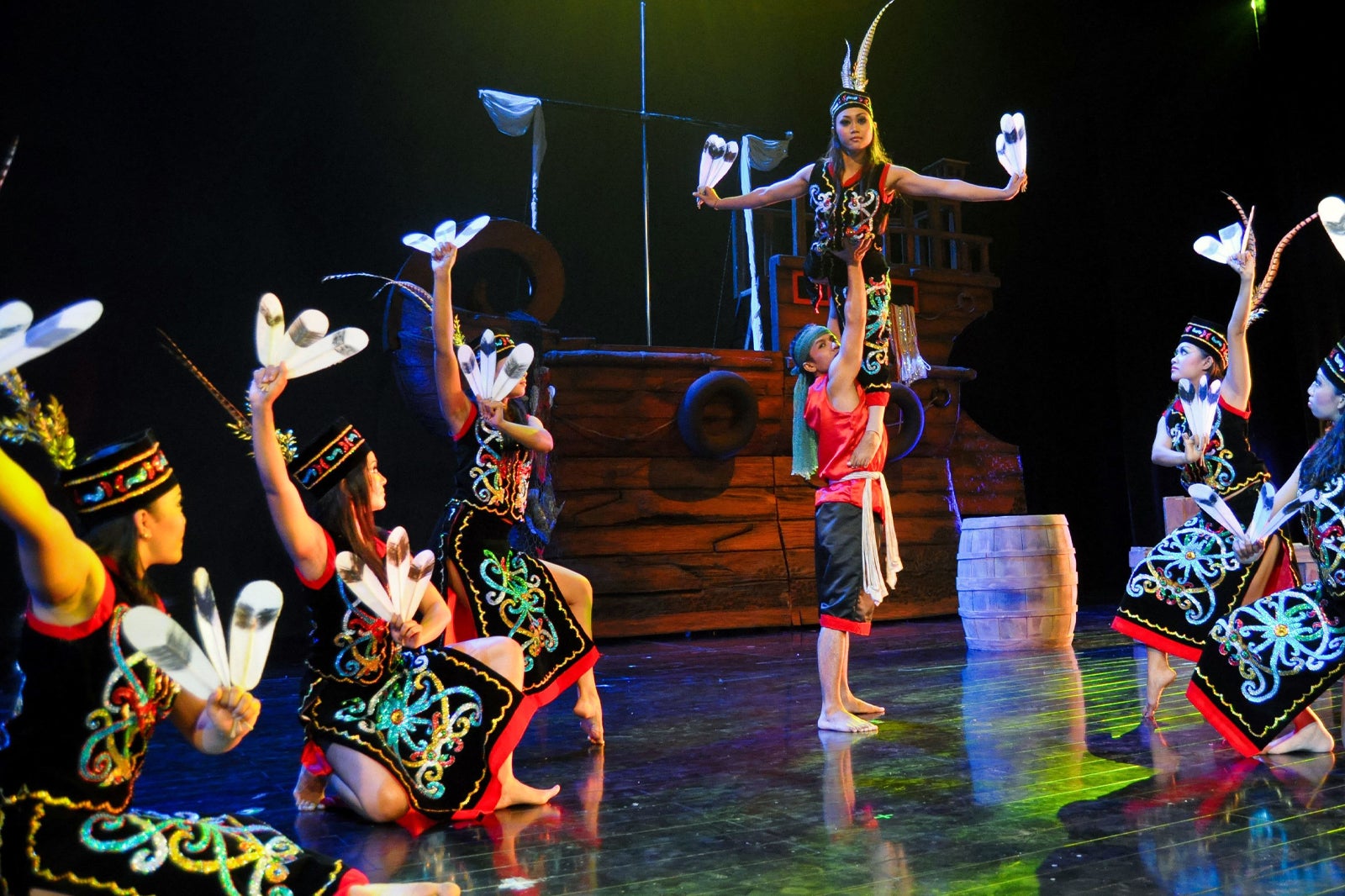 The props are also visually stunning, combined with state-of-the-art lighting and sound systems, rotating stages, pyrotechnics and artificial rain. An aerial play finale features the 2 main characters, Deva and Dhana, gracefully flying through the air.
At the end of the show, you can have your photos taken with the cast and crew all in full costumes right outside the auditorium. There are several seating options, including VIP sections that have leather sofas with an excellent view of the show. Bookings can be made 3 months in advance.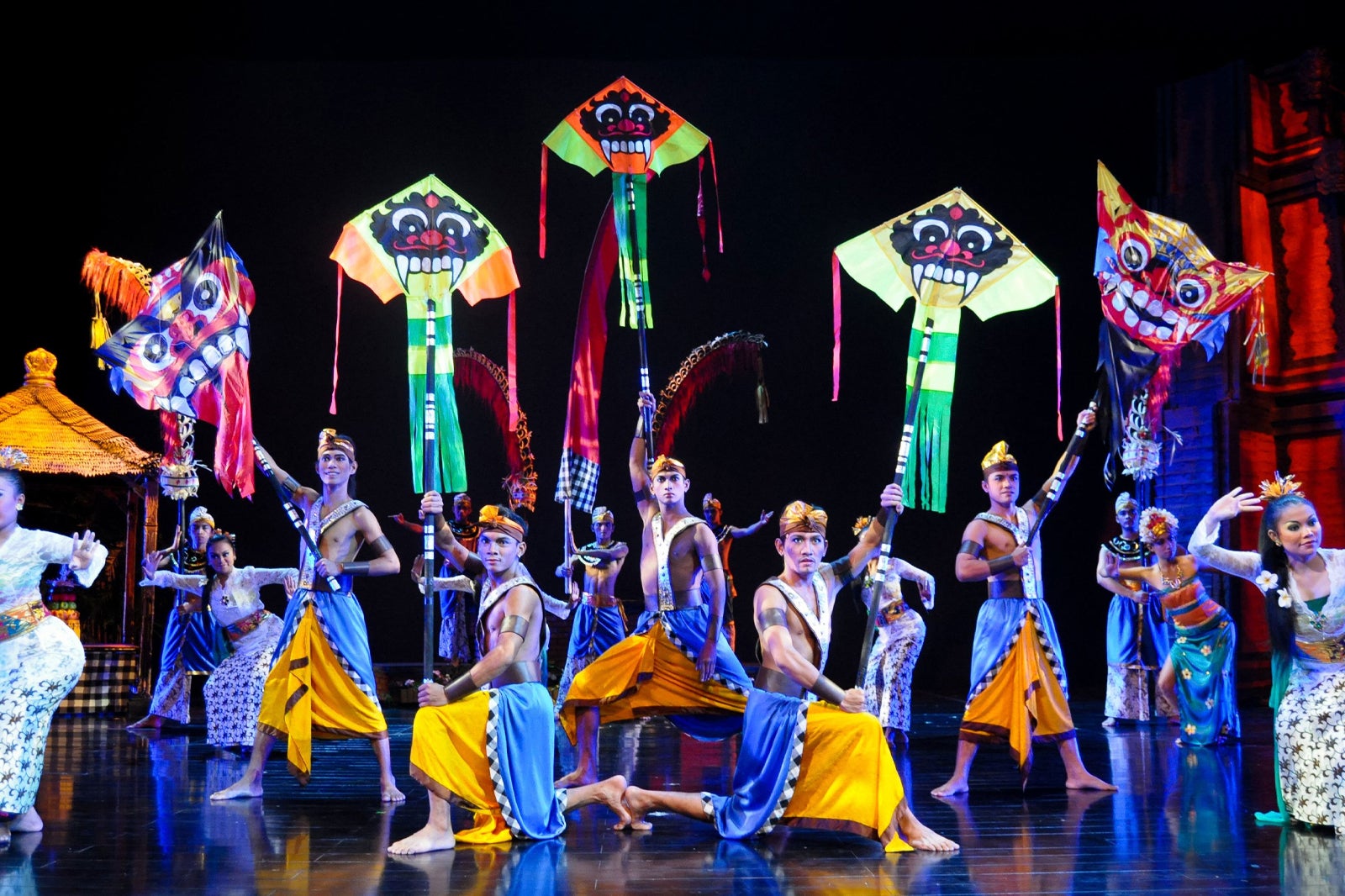 Devdan Show at Nusa Dua Theatre
Location: Komplek ITDC Nusa Dua, Nusa Dua, Badung, Bali 80363, Indonesia
Open: Monday, Wednesday, Friday and Saturday from 7.30pm to 9pm
Phone: +63 (0)361 770 197
Back to top