4 Best Bali Fashion Designers
Great Bali-Based Designer Labels
The best Bali designer fashion labels are worth checking out on your next shopping adventure in Bali. Most of these designers have achieved global appeal through their timeless cuts and color motifs. Some have been around since the 'flower power' days of the 1960s, which can be seen in their floral-inspired designs, while others simply offer originality and a touch of their designer's personality.
The designs on offer may be replicated elsewhere, especially in the budget art markets, but all the garments on sale at these Bali boutiques offer value beyond form and colors. You'll be wearing handcrafted masterworks 'signed' by their artists. In most cases, even an unassuming piece like a shirt or kaftan might carry a bit of history or story to tell. The select labels below range from groovy tropical resort wear to dedicated designs that look good at the beach and by the pool.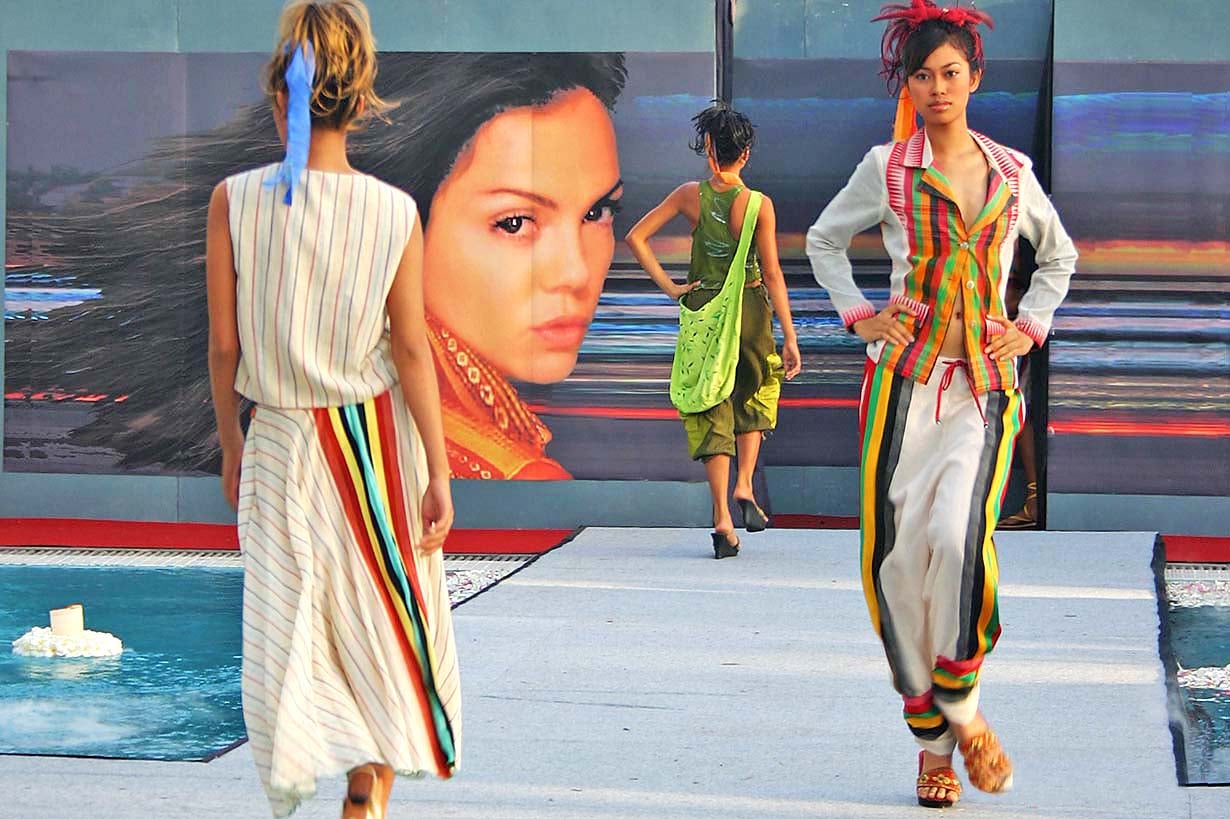 Fashionistas have long praised Paul Ropp for the 'head-to-toe' range of items available, mostly made from handwoven and hand-dyed cotton and silk. Many of the printed motifs are also the result of highly skilled hand silk-screening processes. The designs and creations by the eponymous New York designer are all funky, bright and colorful, somewhat harking back to the styles of the '60s.
Items come in choices for both men and women, in designs featuring styles and patterns inspired by Paul Ropp's travels through India, Indonesia and Asia. All are flowing, lightweight and great for use in the tropics, and good to mix and match throughout the available collection. Silk evening resort dresses and kaftans in rich color tones start from around US$300 while embroidered men's cotton print and patchwork shirts start from around US$250. Paul Ropp has several boutiques around Bali, with its flagship store in Jimbaran.
Location: Uluwatu Street No.80, Jimbaran, South Kuta, Badung, Bali 80361, Indonesia
Open: Daily from 9.30am to 10pm (with slight variations)
Phone: +62 (0)361 701 202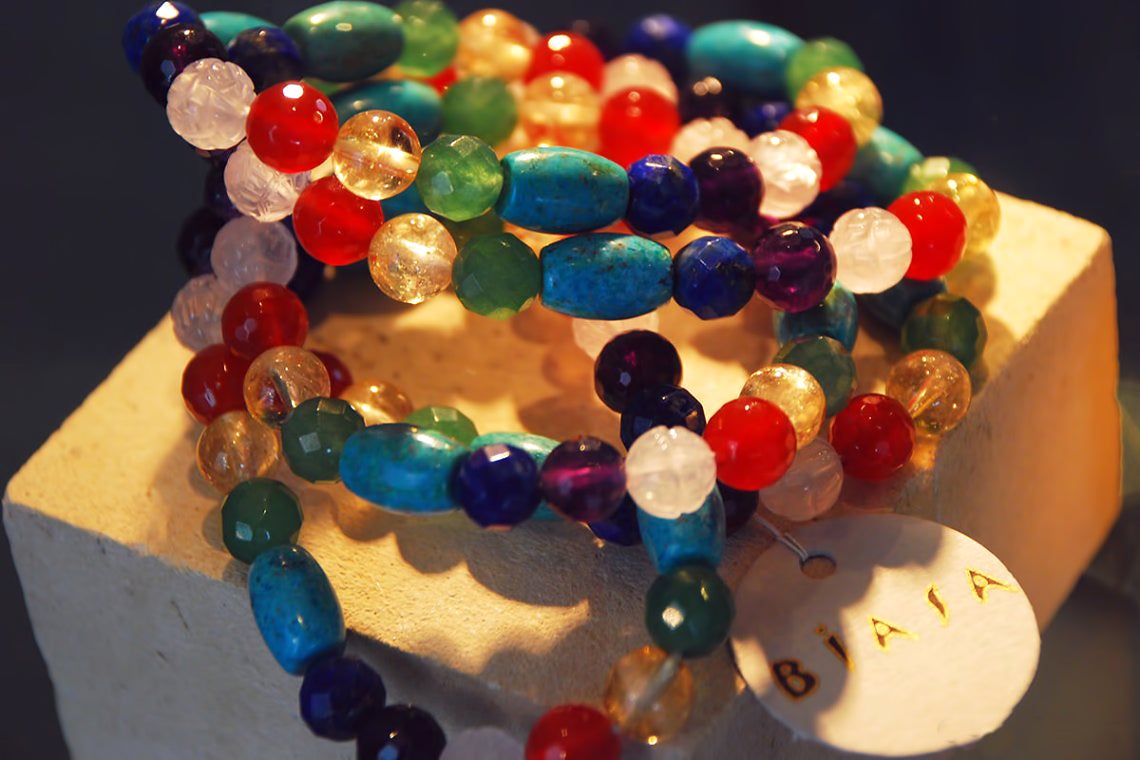 As one of the most popular Bali-based designer labels, Biasa offers ladies' and men's ready-to-wear clothing that's both fashionable and ideal for use in the tropics. Biasa's flagship store at the northern end of the main shopping street in Seminyak features 2 levels: 1 showcasing collections for 'her', including matching accessories such as lightweight shawls, scarves, belts and handbag varieties, and an upper level dedicated for 'him'.
Though biasa means 'ordinary' in the local tongue, the soft fabrics that merge into fine individual pieces based on the sketches and cuts of founding designer, Susanna Perini, are anything but ordinary. The boutique stocks unique pieces, incorporating top-quality cotton, linen and silk.
Location: Jalan Raya Seminyak No.36, Seminyak, Badung, Badung, Bali 80361, Indonesia
Open: Daily from 9am to 9pm
Phone: +62 (0)361 7303 088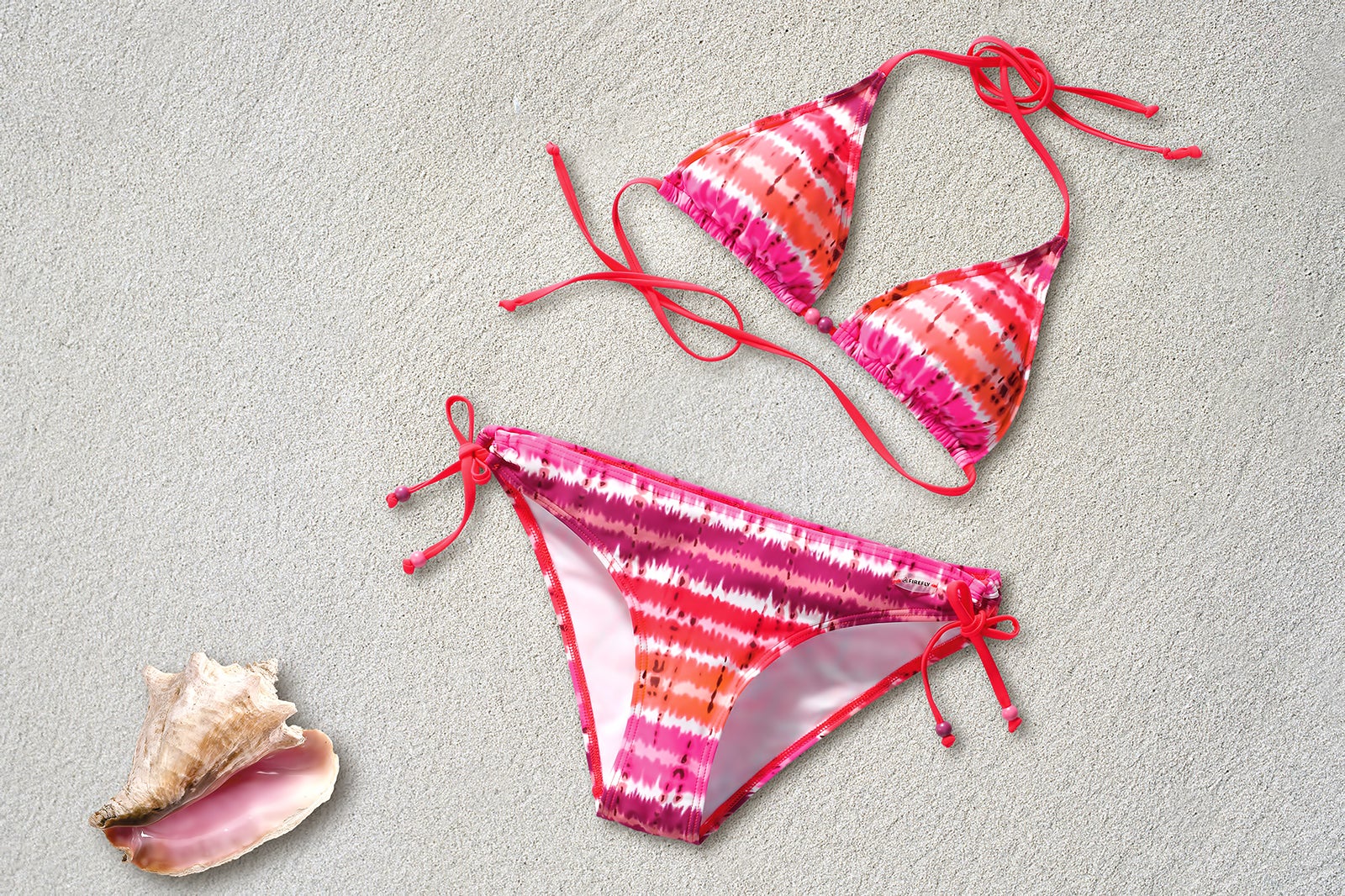 Fashion designer Nico Genze has a knack for swimwear design and, having worked in New York with Victoria's Secret, he presents his passion through fashion with stylish ladies' swimsuits and innovative haute couture pieces. His designs are brightly colored and inspired by his worldwide travels.
Over the years, his NicoNico label has spanned 2 fashion labels for women and 1 for men. NicoNico Mare is the beachwear and swimwear line while NicoNico Intimo offers a sexy lingerie collection. Both cater to young women looking for classic styles and comfortable outfits. Lastly, NicoNico Blue is an underwear label for men, with boxer shorts and briefs in a predominant design of basic black and white, using mostly 100% combed cotton and Tactel, a high-tech fiber from Italy.
Location: Gg. Bugis No.5B, Seminyak, Kuta, Kabupaten Badung, Bali 80361, Indonesia
Open: Daily from 9am to 10pm
Phone: +62 (0)361 738875
Award-winning Milanese fashion designer Milo Migliavacca landed in Bali in the '70s and is one of the island's modern fashion pioneers. He married his knack of European fashion design and Italian aesthetics with local Indonesian silks and batiks.
He developed his own signature rayon-jersey, silk-jersey and appliqués (a technique of stitching small pieces of fabric onto a larger piece). His collection has greatly evolved ever since, now featuring 'batik couture' of silk chiffon and organza. His designs have a timeless elegance, with newer collections in tune with contemporary fashion scenes. One thing predominant in his patterns and motifs, however, are the interpretations of his great love of nature, inspired by his award-winning collection of cultivated orchids. Orchid lovers will also enjoy exploring his impressive flower garden in Seminyak.
Location: Jalan Sarinande No.1A, Seminyak, Kuta, Bali 80361, Indonesia
Open: Daily from 9am to 10pm
Phone: +62 (0)813 3999 6061