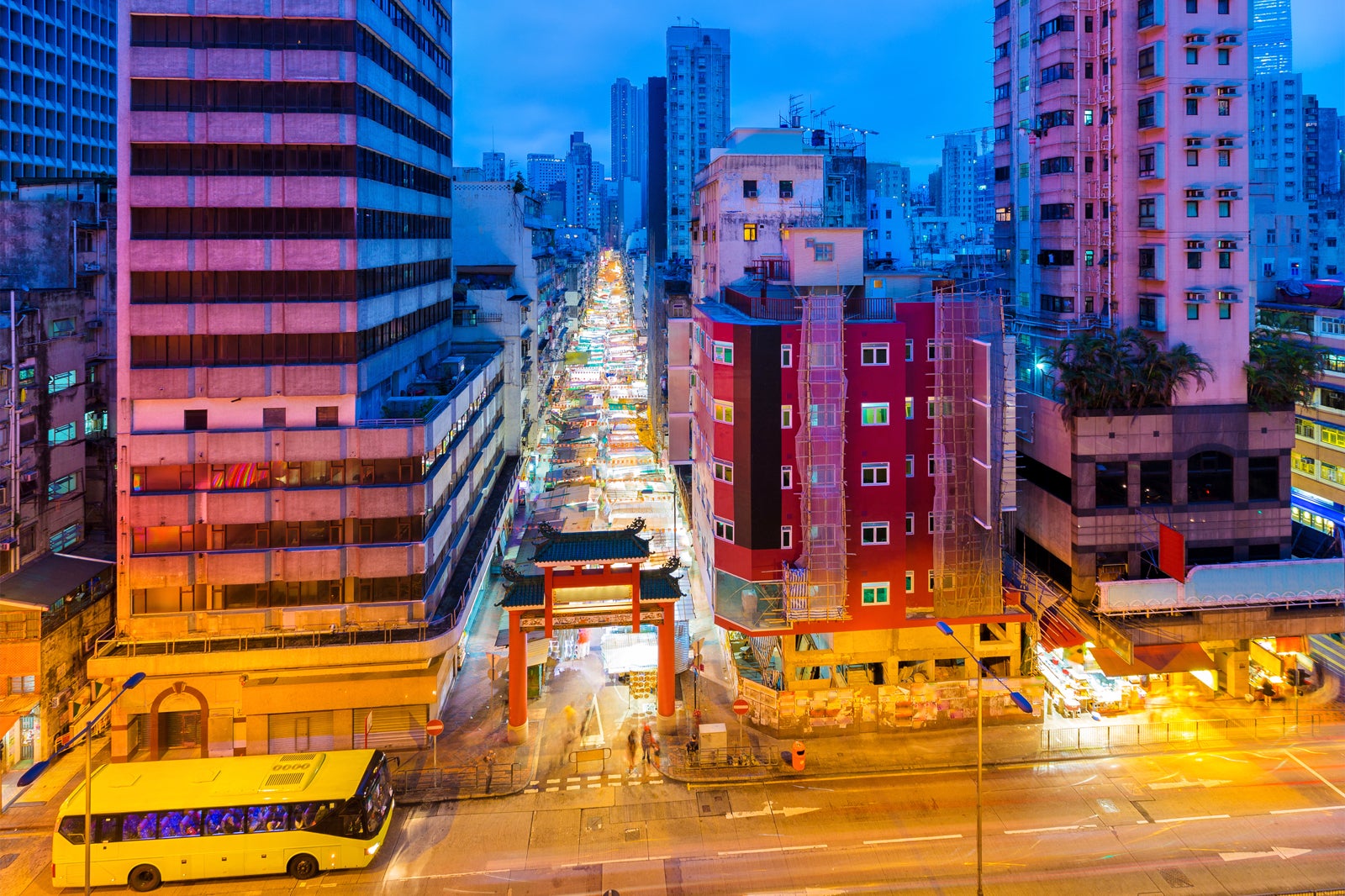 Temple Street Night Market is one of the largest and liveliest shopping places in Hong Kong. This carnival of shopping and snacking starts every night from around 6pm, but really gets going after sunset. Located in Kowloon, you can find Temple Street Market about 300 northwest of the Jordan MTR Station (Exit A).
It's one of the most popular places in Hong Kong to shop for cheap clothes, delicious open-air street stall food, watches, pirated CDs and DVDs, fake label clothing, sports and everyday footwear, cooking ware and household items.
Any marked prices should be taken as suggestions as this is definitely a place to bargain. Due to the popularity of Temple Street as a tourist destination, prices are higher compared to other night markets in Hong Kong, but for an overall spectacle, it's not to be missed.
Temple Street Night Market Hong Kong - one of the highlights of 20 Best Things to Do in Hong Kong and 13 Best Nightlife Experiences in Kowloon (Read all about Kowloon here)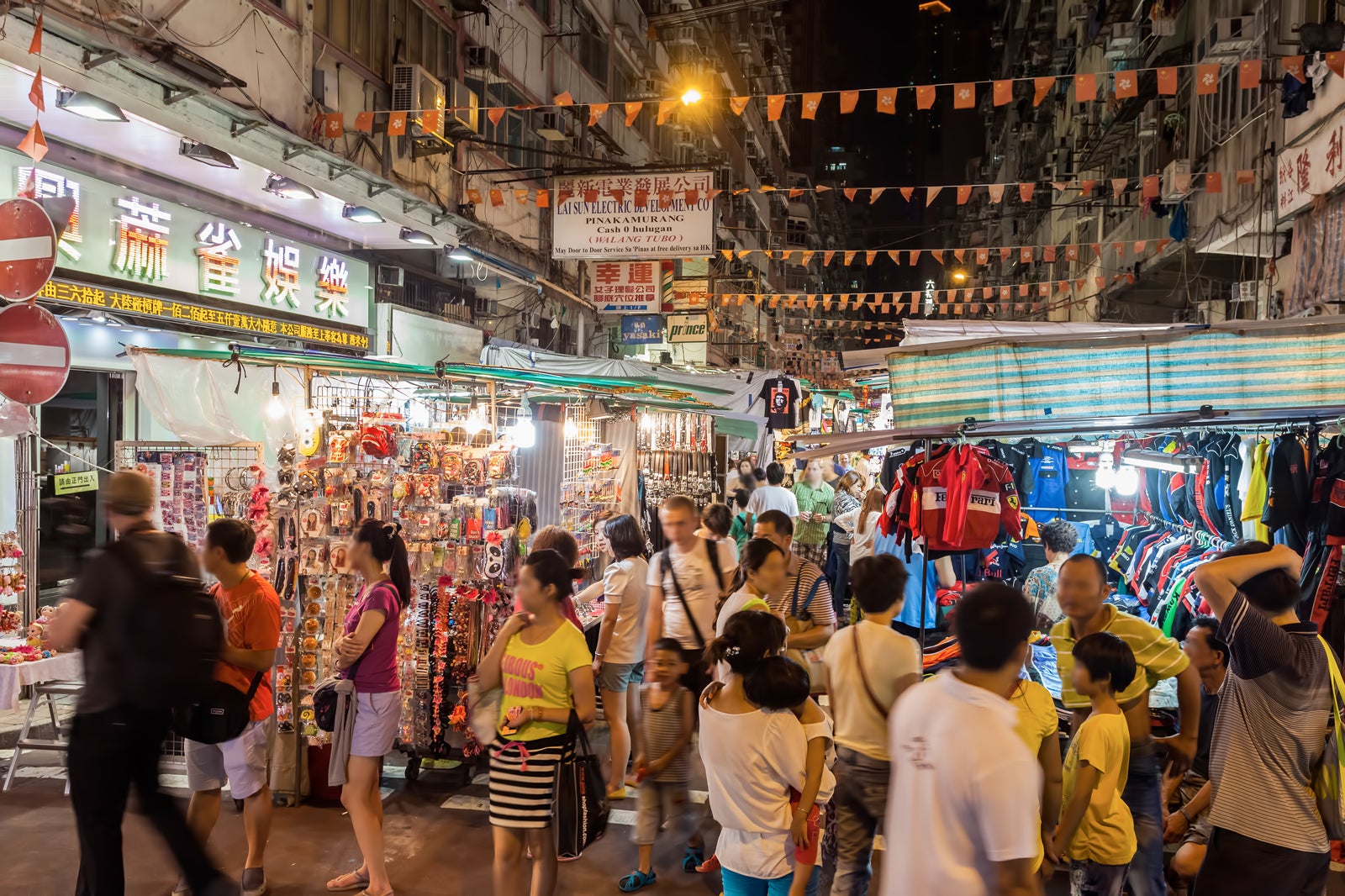 Many of the market traders at Temple Street are selling the same kitsch, mass-produced souvenirs, such as resin molds of dragons, Chinese Qipao dresses and smartphone paraphernalia, but they do make interesting and cheap presents to take back home. Don't believe any seller who claims their Gucci wallet or Calvin Klein underwear is genuine – it isn't – and be sure to check the quality of any stitching, zippers, and clasps before paying. Amusingly enough, you'll also find many fortune tellers and herbalists and, on the odd occasion, some free open-air Cantonese opera.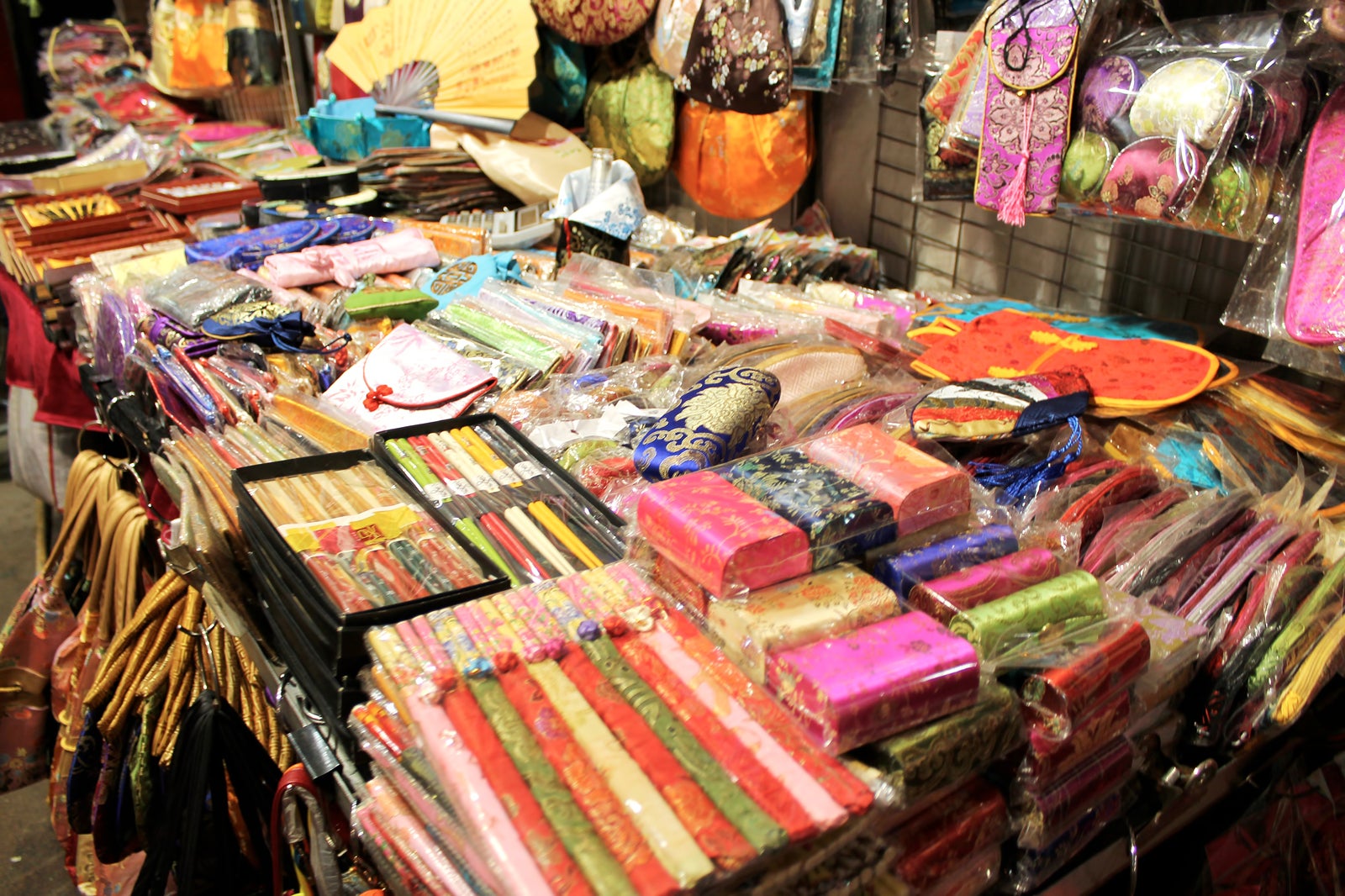 Surrounding Temple Street Night Market are local and international restaurants. Cantonese seafood, Japanese, Indian and Italian pizza are especially popular here, along with many snack stalls for eating as you browse.
Temple Street Night Market runs for over 1 km, and can get very crowded. The market is at its best from around 7pm to 10pm, when it's a colorful and noisy spectacle – the definition of a Hong Kong market!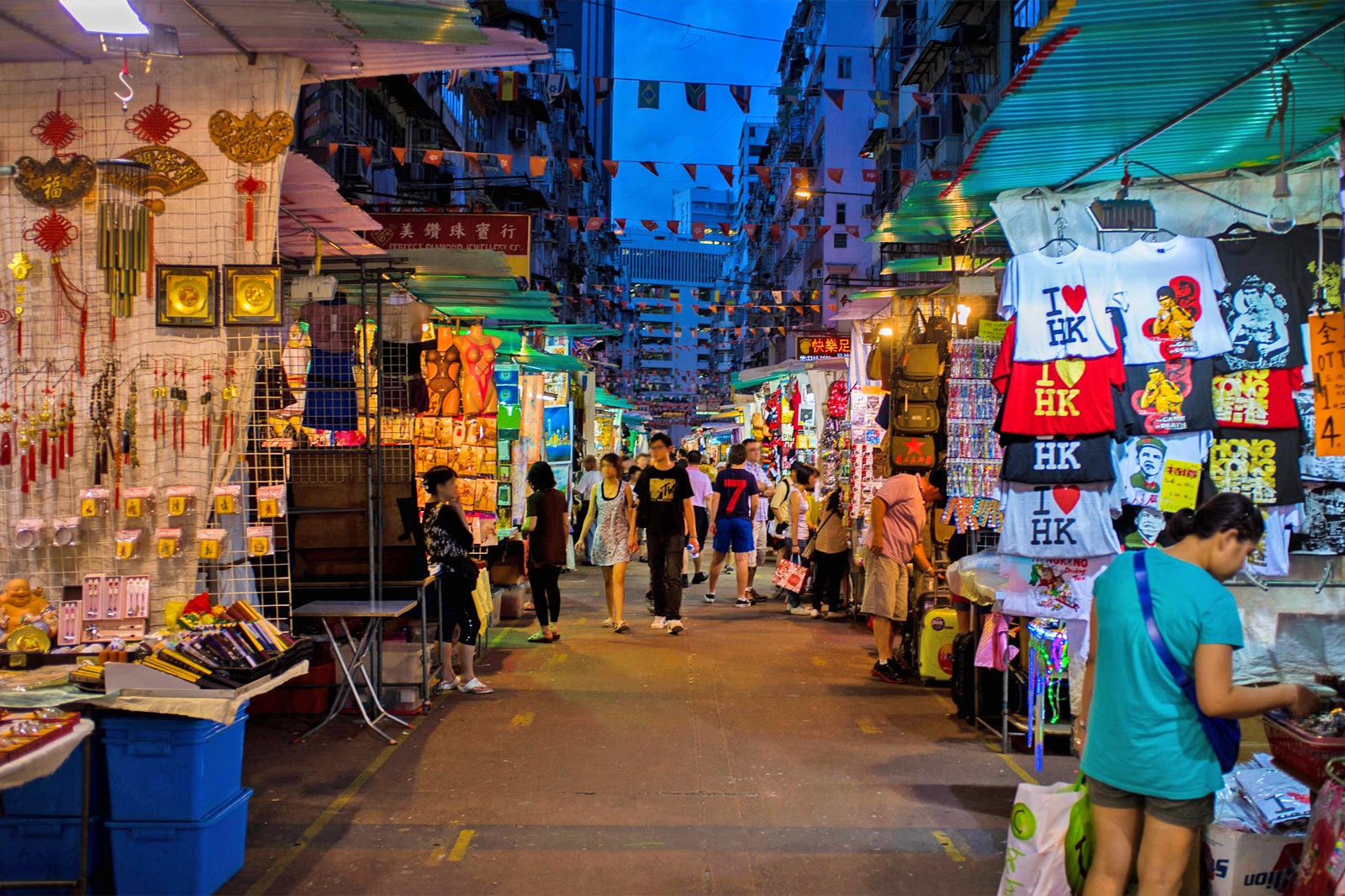 Temple Street Night Market Hong Kong
Location: Temple Street, Jordan, Hong Kong
Open: Daily from 5pm to 11pm
Back to top