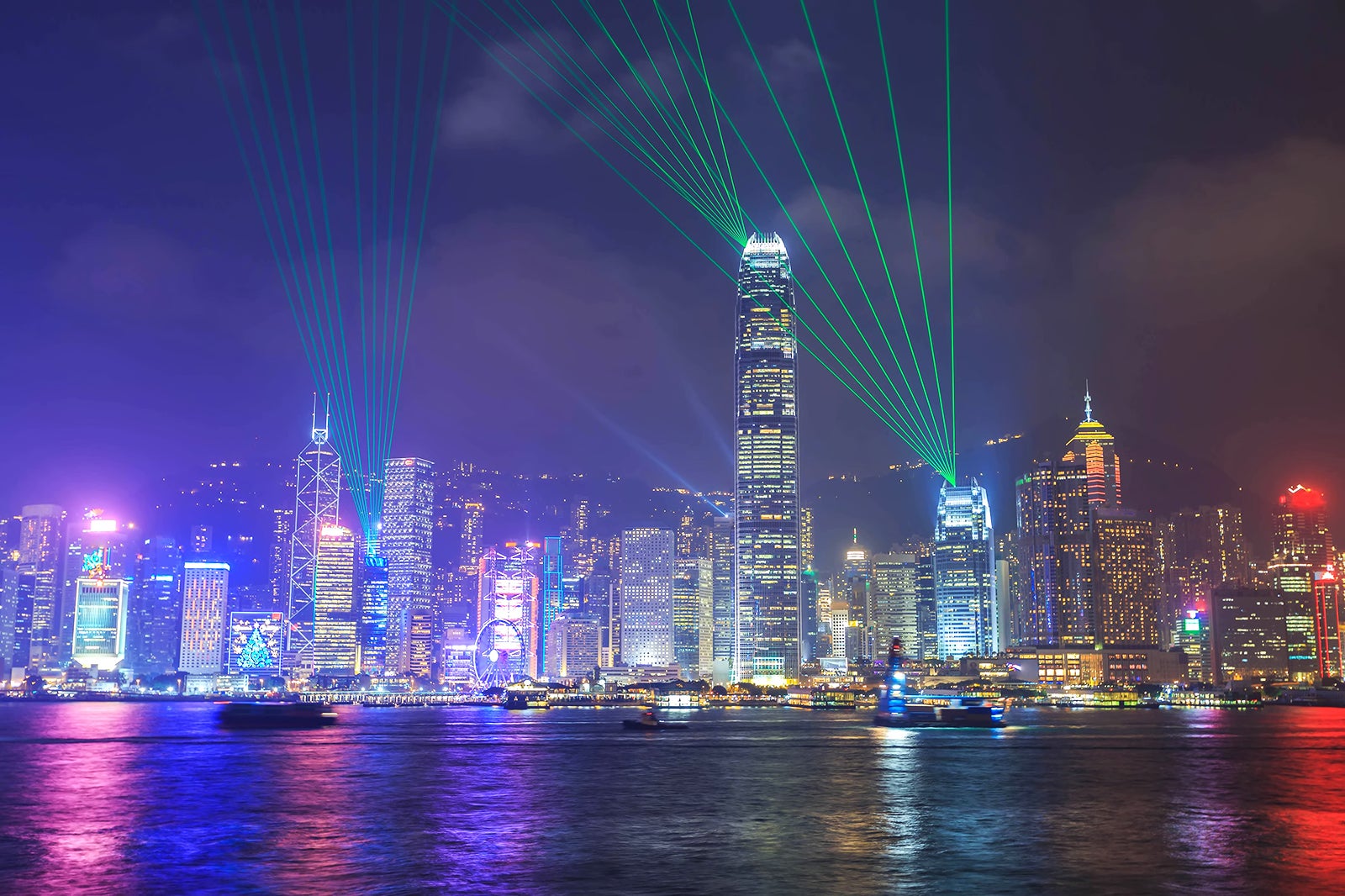 The Symphony of Lights is a permanent light and sound show that paints Hong Kong in vivid colors and designs. Since 2004, it's been one of Hong Kong's largest attractions – every night, this impressive spectacle combines interactive lights of 45 key buildings on Hong Kong Island and Kowloon with musical scores by the Hong Kong Philharmonic Orchestra. The Symphony of Lights showcase the vibrancy and glamorous night vista of Victoria Harbour, creating an all-round vision of colored lights, laser beams and searchlights.
Symphony of Lights Hong Kong - one of the highlights of 10 Things to Do in Hong Kong on a Small Budget and 13 Best Nightlife Experiences in Kowloon (Read all about Kowloon here)
Symphony of Lights Highlights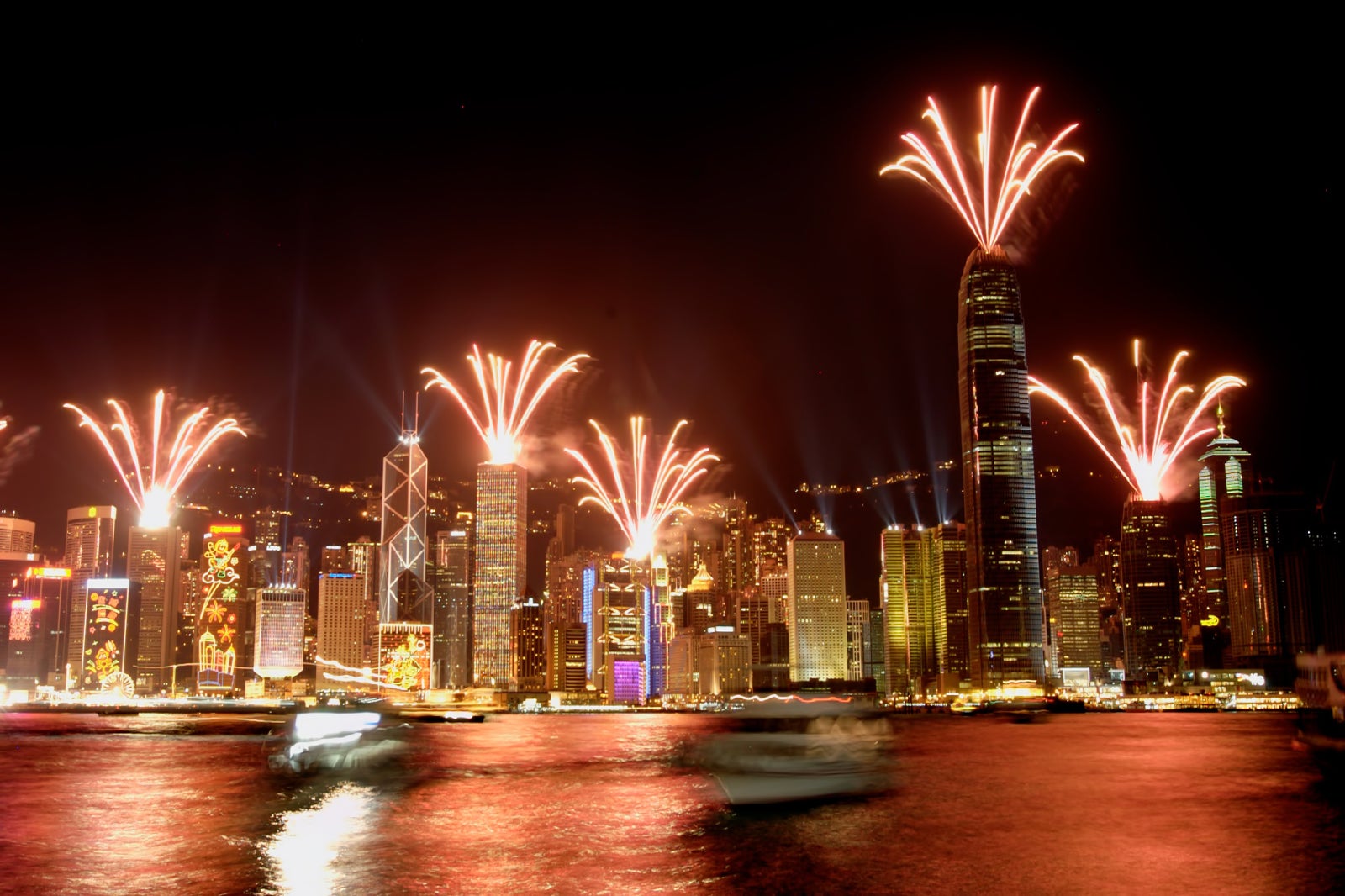 There are 5 main themes: Awakening begins with flashes of laser lights that give life to a nucleus of light-energy, which gradually illuminates participating buildings using an array of dancing lights and rainbow color. This scene symbolizes the genesis and powerful growth of Hong Kong.
The 2nd scene, Energy is represented by the display of rising color patterns and the sweeping of the lasers and searchlights energetically across the night sky, signifying the vibrant energy of Hong Kong.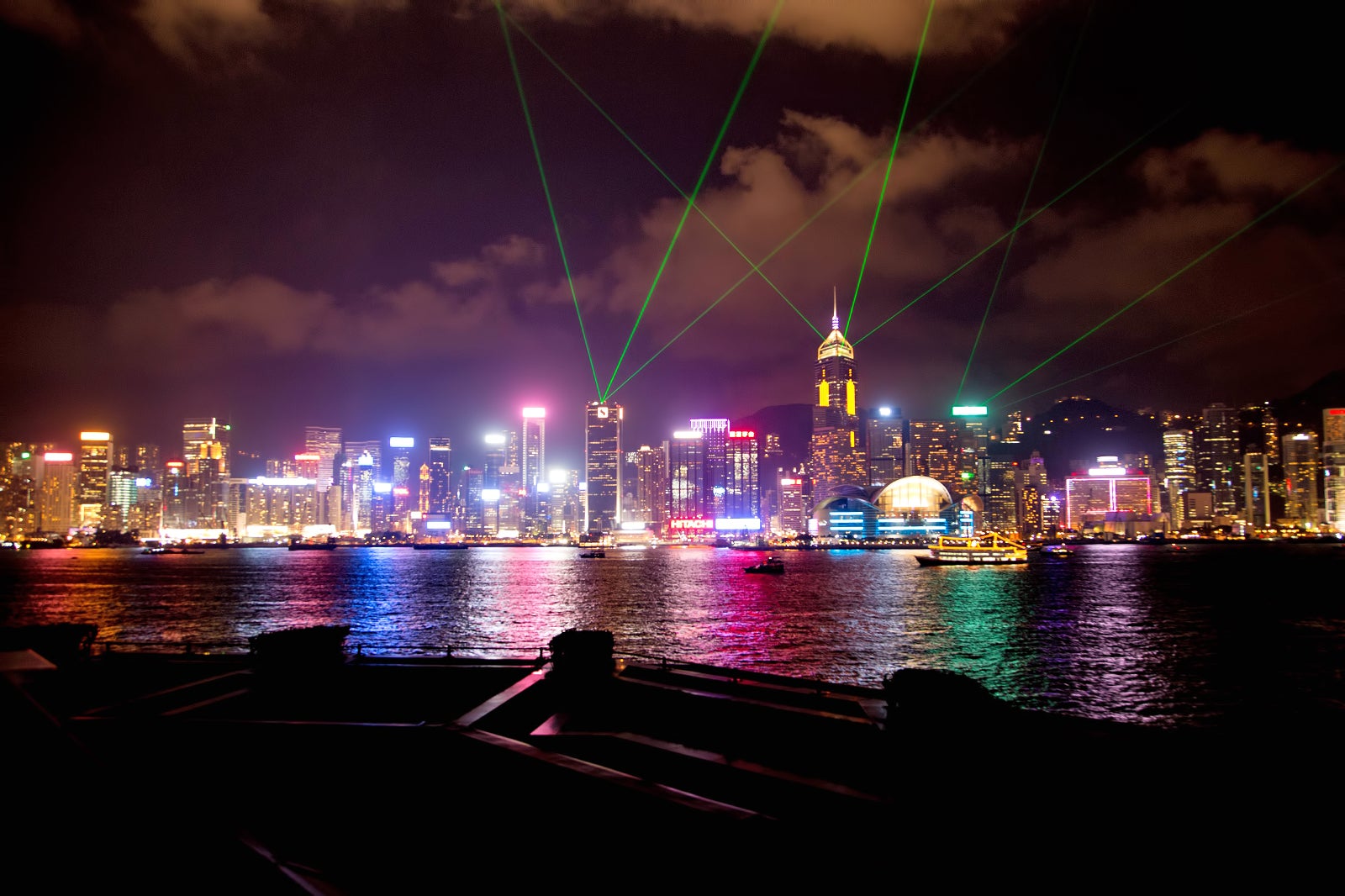 Heritage showcases red and gold colors across buildings on both sides of Victoria Harbour, complemented by the introduction of music using Chinese musical instruments, symbolizing Hong Kong's colorful heritage and rich cultural traditions.
The 4th scene, Partnership features a display of laser beams and sweeping searchlights scanning across the Harbour, representing an illuminated connection with the opposite side. Beams reach out to symbolically connect the 2 sides of the harbor into a unified partnership.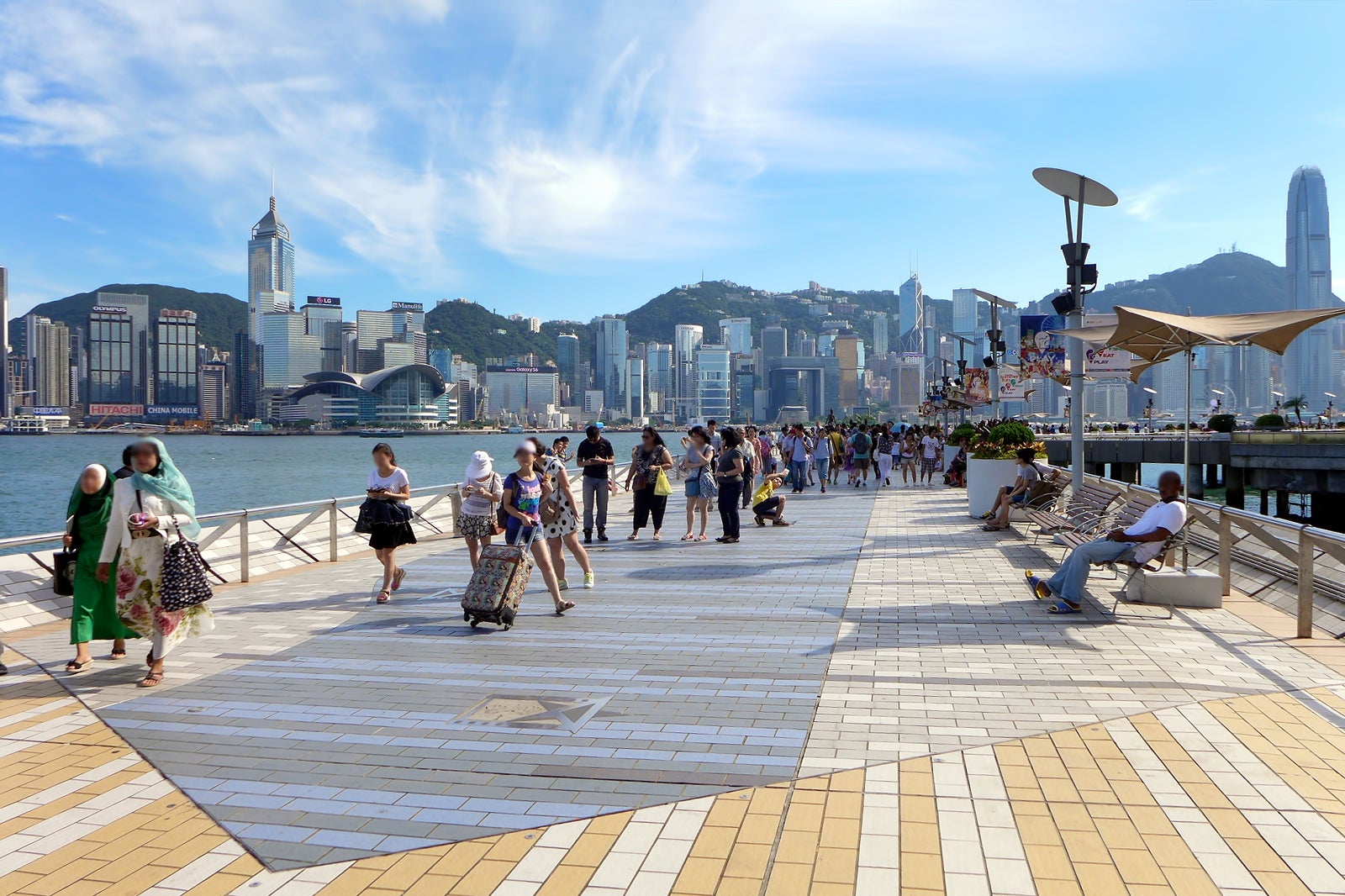 The Symphony of Lights' finale, Celebration brings out a powerful rhythmic display of swirling, kaleidoscopic patterns of lights and beams dancing lively across Victoria Harbour. The exciting conclusion signifies the celebration of the close partnership between the 2 sides of the harbor and represents an even brighter future for Hong Kong.
One of the best viewing locations for the Symphony of Lights is along the Tsim Sha Tsui waterfront, between the Avenue of Stars and the Hong Kong Cultural Center. You can also have a nice view of this nightly spectacle at Golden Bauhinia Square's promenade in Wan Chai.
Symphony of Lights Hong Kong
Location: Victoria Harbour, 18 Harcourt Rd, Admiralty, Hong Kong
Open: Daily from 8pm to 8.10pm
Back to top