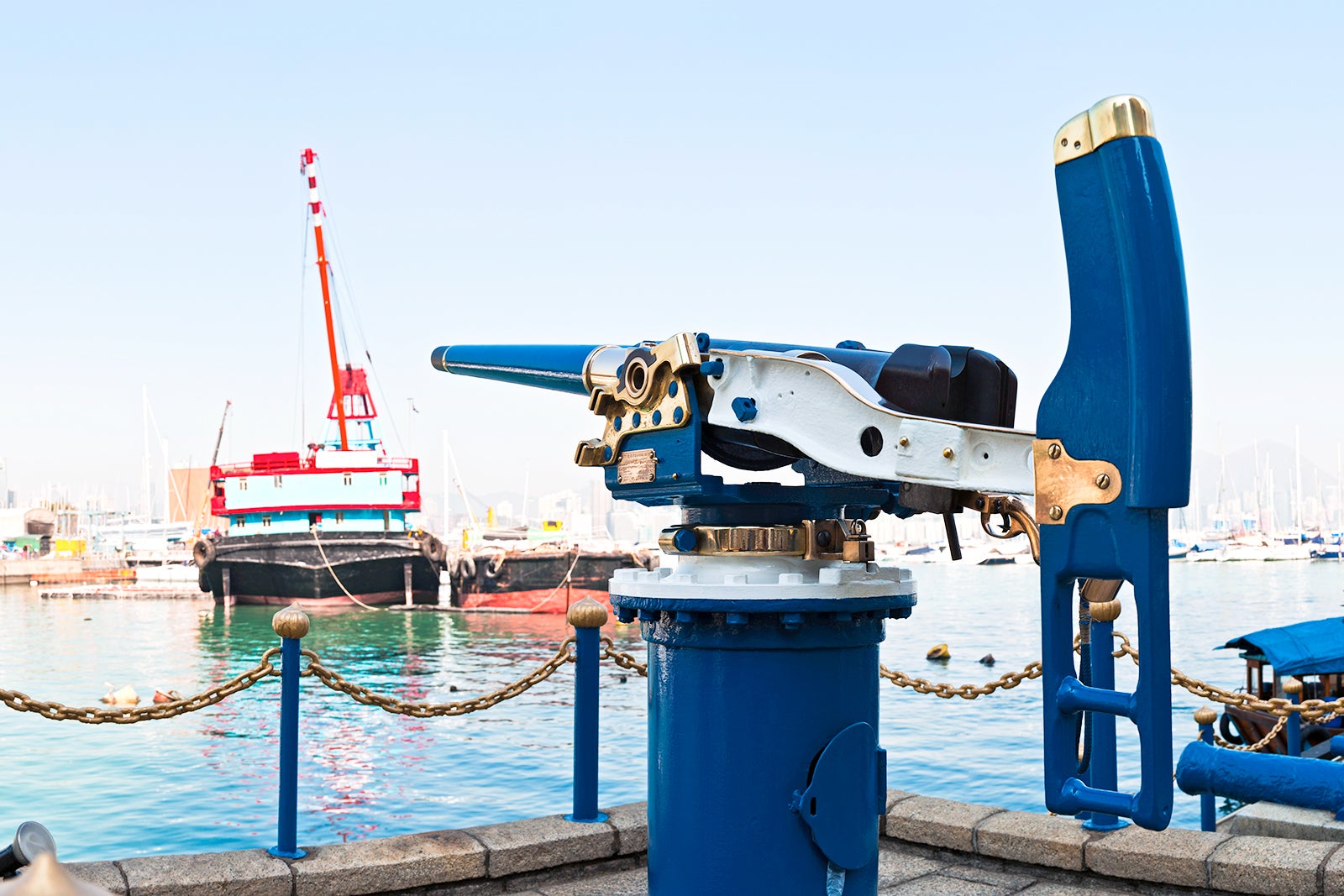 Hong Kong's Noonday Gun is a longstanding tradition that takes place on the waterfront in Causeway Bay. It started in 1860 during the time of British rule – the exact origin of the daily noonday gun salute is up for debate, but it is claimed that a naval officer, annoyed by a Jardine Matheson official who fired the gun in honor of his boss leaving port (a custom reserved only for naval officers), ordered the company to fire the gun every day at midday from then on as punishment.
As you would expect from the name, the Noonday Gun is fired exactly at 12pm by a guard from Jardine Matheson, and the shot can be heard from miles away. There's a little pomp and ceremony to the event, in keeping with its historic significance. The area remains open for 15 minutes afterwards for visitors to take photos.
Noonday Gun in Hong Kong - one of the highlights of 10 Best Things to Do in Causeway Bay (Read all about Hong Kong here)
The entire event doesn't take much time out of your day, and thankfully it is very close to the shops in Causeway Bay. You can get to the Noonday Gun by walking through Time Square Mall and up Gloucester Road towards the waterfront.
If you intend to take photos, try to arrive at least 20 minutes earlier to get a good vantage point of the firing of the cannon and to give you some time in case you have trouble finding it.
Noonday Gun in Hong Kong
Location: Gloucester Road, Causeway Bay, Hong Kong Island, Hong Kong
Open: Daily at 12pm
Back to top