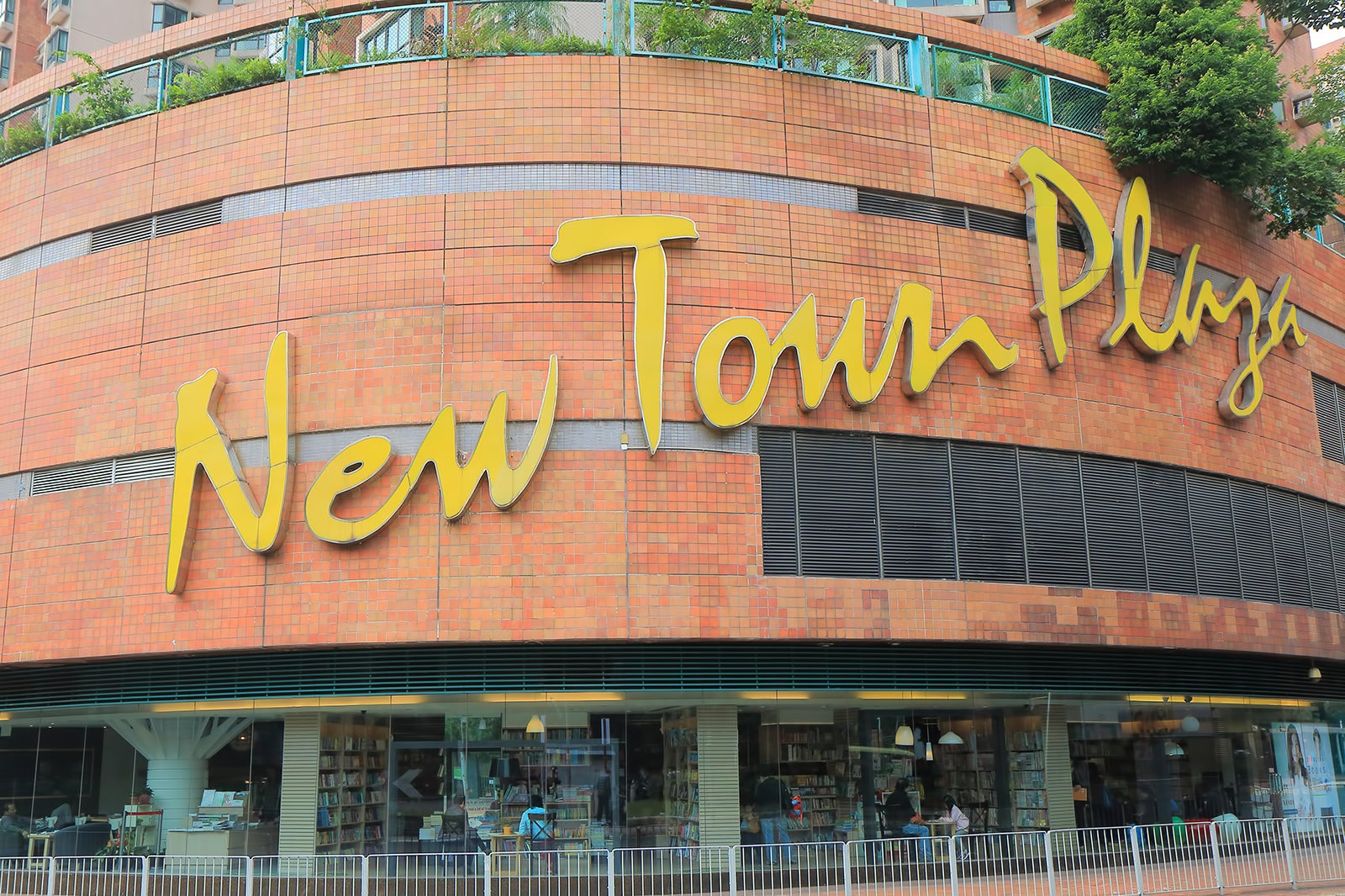 New Town Plaza Hong Kong is a sprawling shopping complex in the New Territories' Sha Tin district, about 650 meters northeast of the Hong Kong Heritage Museum. It's made up of 3 separate plazas – the main part of the mall centres on a 9-floor tower, which has a movie theater, a rooftop garden, individual shops and restaurants.
The mall is popular among those with children in tow, as the 3rd floor is home to Snoopy World Hong Kong. This outdoor amusement park offers free rides and attractions scattered across 6 zones, most of which are suitable for young children below the age of 10.
New Town Plaza Hong Kong - one of the highlights of 5 Best Theme Parks in Hong Kong and 8 Best Places to Go Shopping in New Territories (Read all about New Territories here)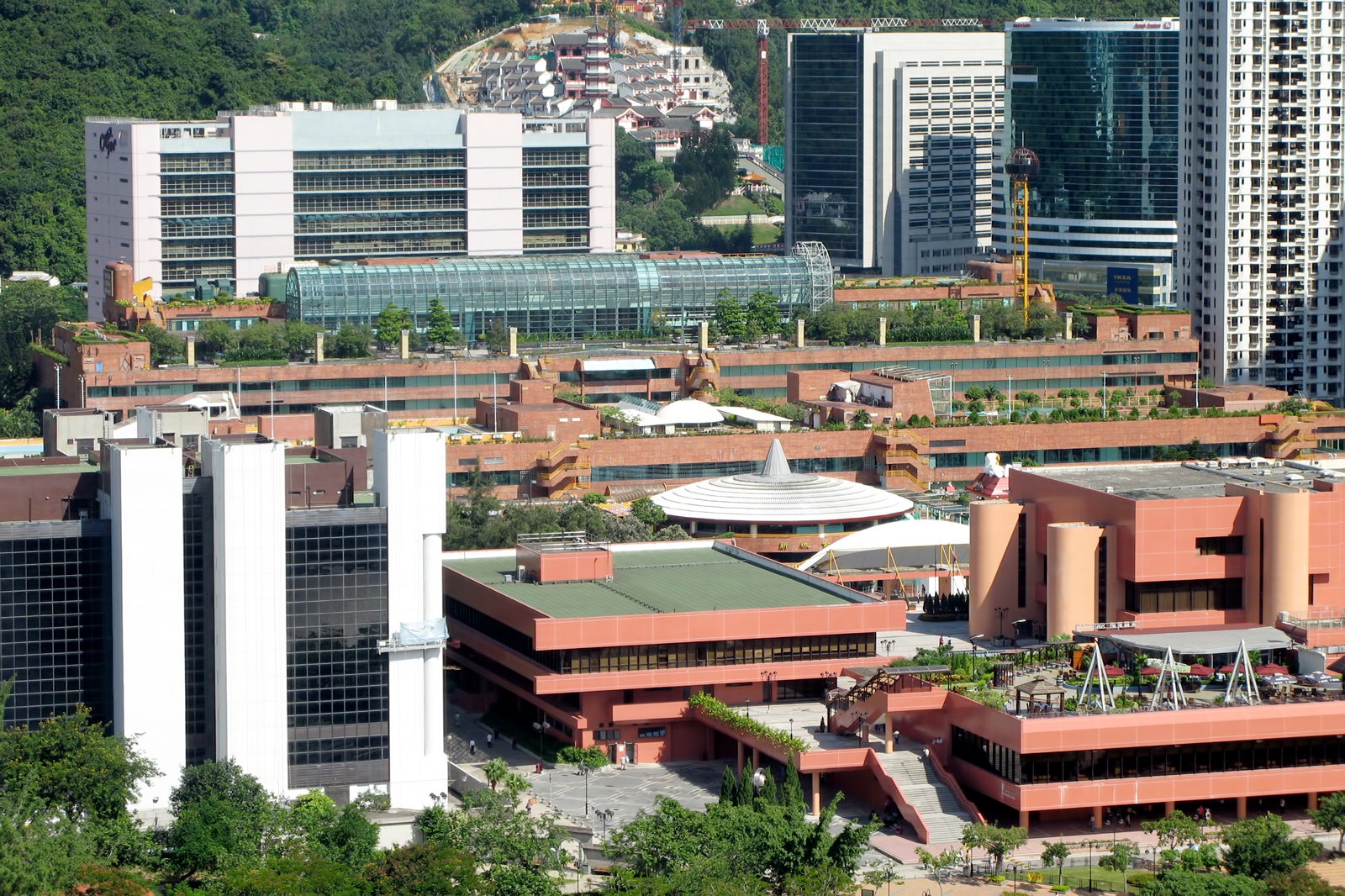 Shopping at New Town Plaza Hong Kong
Shopping at New Town Plaza may require a few hours (or even a few days) of your time. There are around 350 stores scattered across Phase I and Phase III, along with international department stores such as Marks & Spencer, MUJI, and YATA.
Phase I offers a mix of high-street and upmarket stores like ZARA, ESPRIT, Motorcoach bus, and Armani Exchange, while Phase III is where you'll find kids' clothing and toy brands such as Toys 'R' Us and Polo Ralph Childrenswear.
New Town Plaza Hong Kong Restaurants & Dining
Restaurants in New Town Plaza Hong Kong are located on most levels, most of which serve Chinese, Japanese, Vietnamese, Thai, Korean, and western food. Food is affordable and mostly casual at this busy mid-range mall, and you might need to queue at the more popular outlets during peak hours.
Located in Phase I, THE MENU@Level 7 is where you can find a good range of Asian restaurants, including Yoogane, Sweetish by Honeymoon Dessert, Nha Trang Vietnamese Cuisine.
Entertainment at New Town Plaza Hong Kong
Entertainment for kids is a big draw at New Town Plaza Hong Kong – Snoopy World, located on Level 3 of Phase I, features an outdoor playground, boating canal, a party pavilion, and a Snoopy House for kids to explore.
Head to the rooftop garden to find a musical fountain and plenty of benches overlooking the Sha Tin district. Movie Town is New Town Plaza Hong Kong's onsite movie theater. Located on Level 2 of Phase 1, the 7-screen theatre showcases the latest films of various genres.
New Town Plaza Hong Kong
Location: Sha Tin Center Street, Sha Tin, New Territories, Hong Kong
Open: Daily from 10am to 10pm
Phone: +852 2608 9329
Back to top