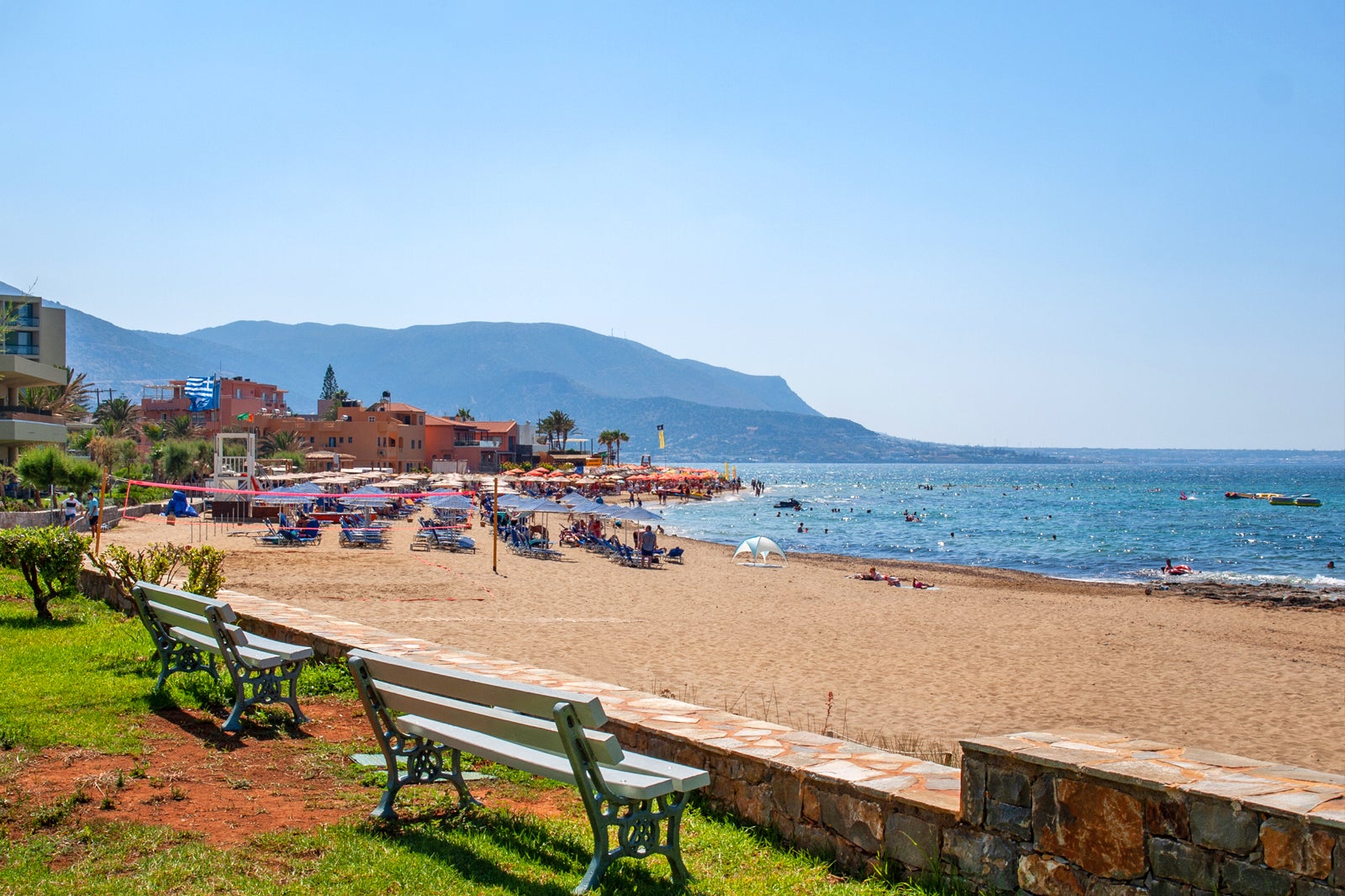 Coastal Malia boasts a fascinating history that balances its modern reputation as a lively vacation getaway. In northeast Crete, this area is known for its nightlife and features a strip of upscale clubs, bars, and dance clubs. You'll find tropical bliss on the area's bright beaches – all, of course, with lively restaurants in the background.
Before it became party central, Malia was a critical Minoan settlement. Its vast palace was destroyed and later excavated. Today, you can visit the ancient ruins of the Minoan Palace of Malia and spot the pillars, staircases, and main courts of this legendary archeological site.
Trending now in Malia
Featured stories & fun stuff
10 Best Things to Do in Malia

There are plenty of things to do in Malia, a town blessed with a stretch of pristine white sand beaches and home to some of Europe's biggest clubs. Despite its reputation as a hard-partying destination, there is plenty to charm history and outdoor enthusiasts throughout their vacation. You can sunbathe on the bustling Glozanie Beach, enjoy a day at...
Back to top