10 Best Things to Do for Couples in Crete
Crete's Most Romantic Places
The island of Crete has become increasingly popular for traveling couples and honeymooners in recent years. Often featured on social media as one of Greece's most picturesque islands, it has plenty of things to do for couples looking to escape the bustling city life.
Crete's prime location of being surrounded by both the Mediterranean Sea and the Aegean Sea also plays a part in making it a popular vacation destination in Greece. From pristine beaches and vineyards to medieval towns and historical monuments, we've compiled a list of Crete's most romantic places and activities to enjoy throughout your vacation.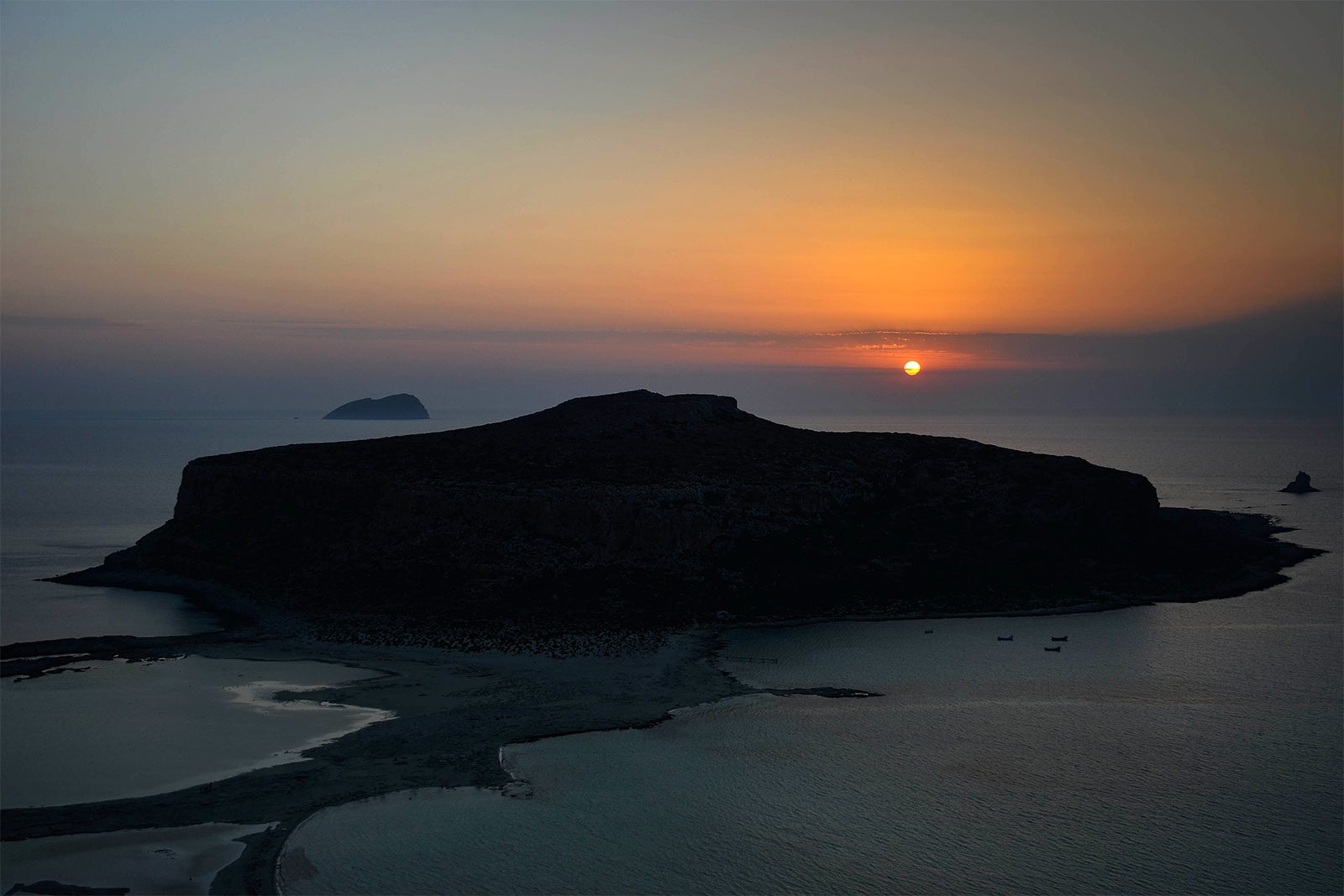 When visiting Crete, be sure not to miss the opportunity to watch the sunset with your significant other. From unique lookout points to romantic beach excursions, you'll be spoiled for sunset vantage points when you're vacationing on the island.
One of the best picks is at Balos Beach, a popular sunset spot most tourists tend to avoid due to its off-the-beaten-track location. However, this means you'll have an almost private beach with your partner so you can share the golden moment with little disturbance. For more sunset watching spots, check out our article on the 10 Best Sunset Viewpoints in Crete.
Read more
photo by Pavel Špindler (CC BY 3.0) modified
2
Go beach hopping
Visit all the beaches around Crete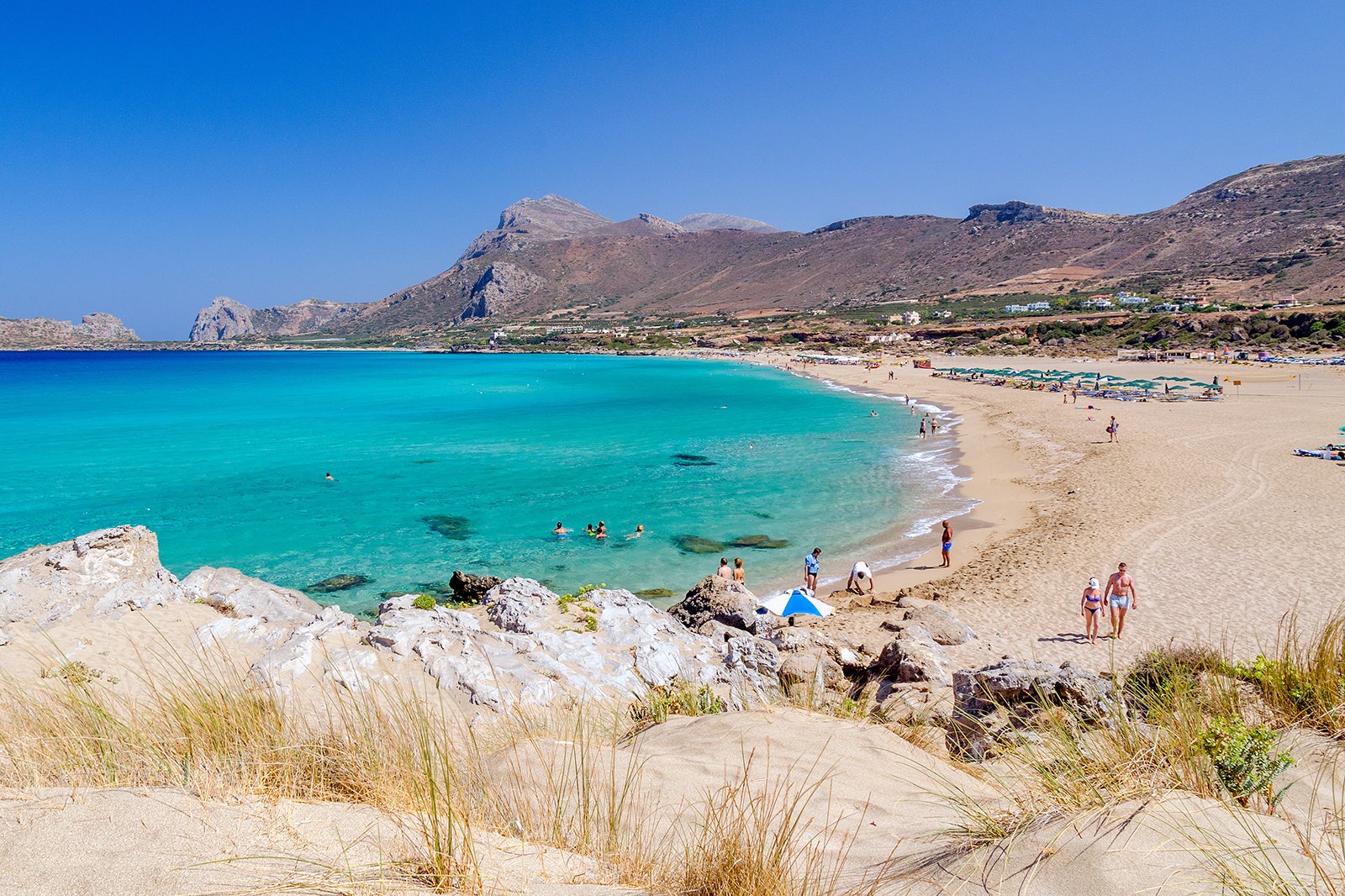 There are plenty of beaches spread out across Crete for you to pick from, each with a character of its own for your beach vacation needs. Party enthusiasts might enjoy the popular Falassarna Beach located on the west coast of the island especially in the summer when beach parties run till late at night.
Couples looking for a romantic escape can consider the unique Elafonissi Beach on Crete's southwest coast, where the sand is naturally pink. To make the most of your visit, you could also book a stay in a beach resort, so you'll have ample time to enjoy all the readily available beach activities.
3
Asteria Open Air Movie theater
Watch a movie under the stars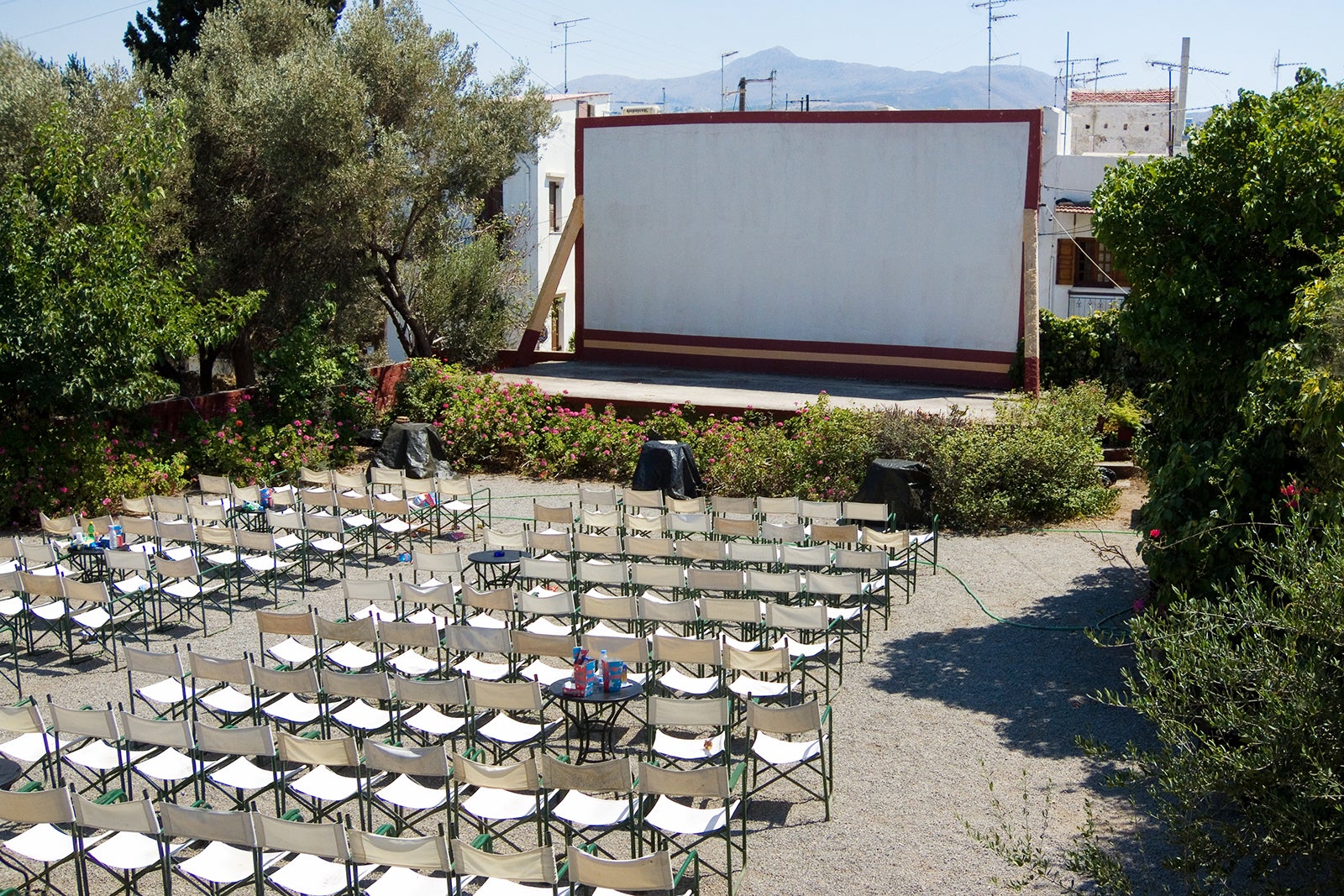 One of the island's most popular outdoor movie theaters is the Asteria Open Air Movie theater in Rethymnon, where English movies with Greek subtitles are screened. If you're lucky, you might even be able to catch a local Greek film.
Visiting an outdoor movie theater in the summer makes for an interesting movie-watching experience in Crete. Tickets are inexpensive, and refreshments like local beers and chips are available. As it's an open-air experience, you may face less-than-great sound quality and disturbances from your surroundings, but this is all part of the charm of an outdoor movie theater.
Location: Ioannou Melissinou, Rethimno 741 00, Greece
Phone: +30 2831 022830
4
The Real Cretan Cooking Experience
Cook your way to their hearts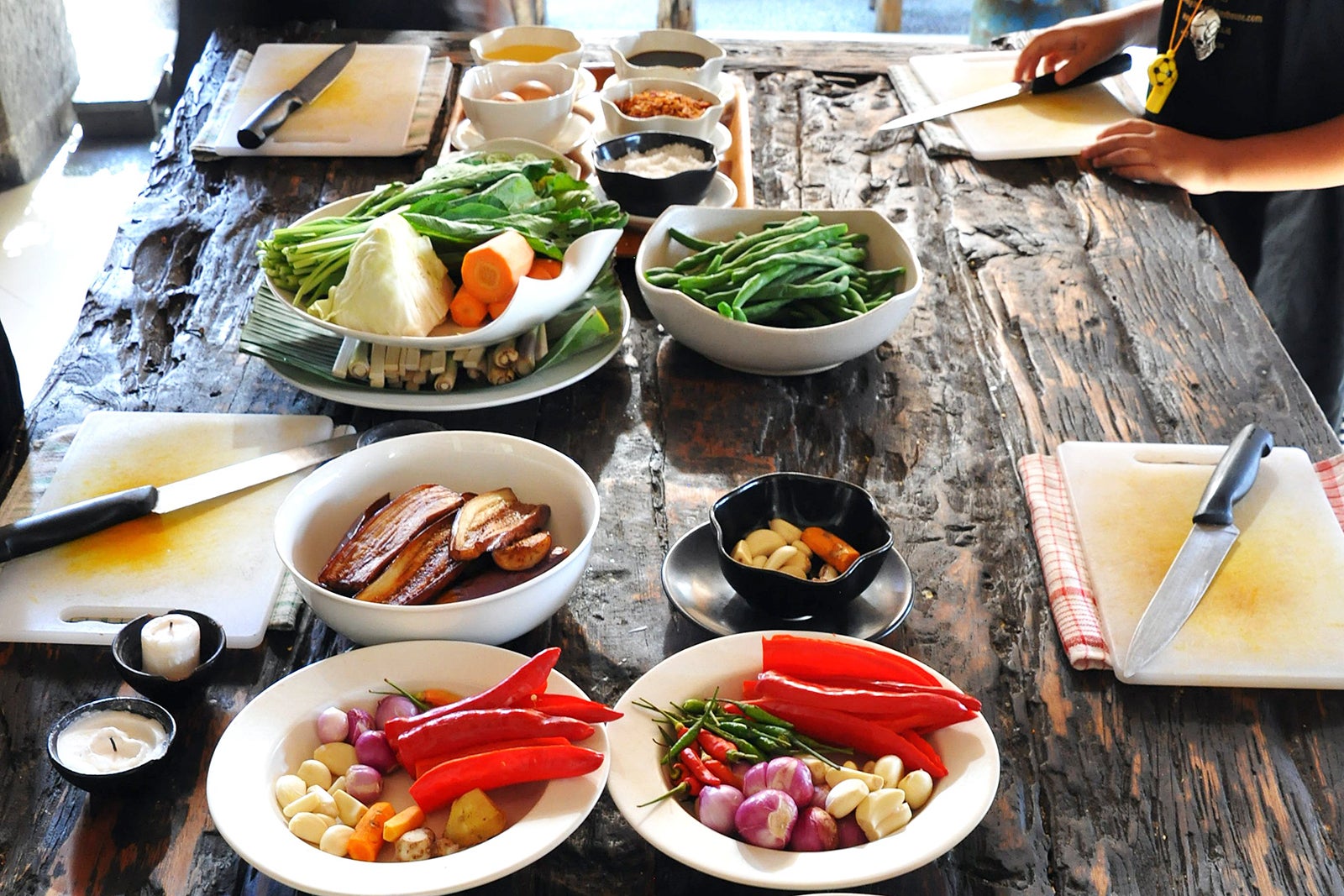 The Real Cretan Cooking Experience is a unique cooking workshop held in the White Mountains or Lefka Ori. It's a workshop that cooks only with fresh and organic seasonal produce, as well as provides you with a recipe book to take home. Wear comfortable shoes as you'll need to hike up the mountains to reach your kitchen.
Bring a part of Crete with you back home by signing up for a cooking class. These sessions are often run by locals and paired with a visit to a market to buy fresh seasonal produce. At the end of the class, you'll be enjoying your homemade dishes, along with the knowledge to recreate some Cretan food.
5
Wine tasting at Manousakis Winery
Taste the best wines from a local Cretan vineyard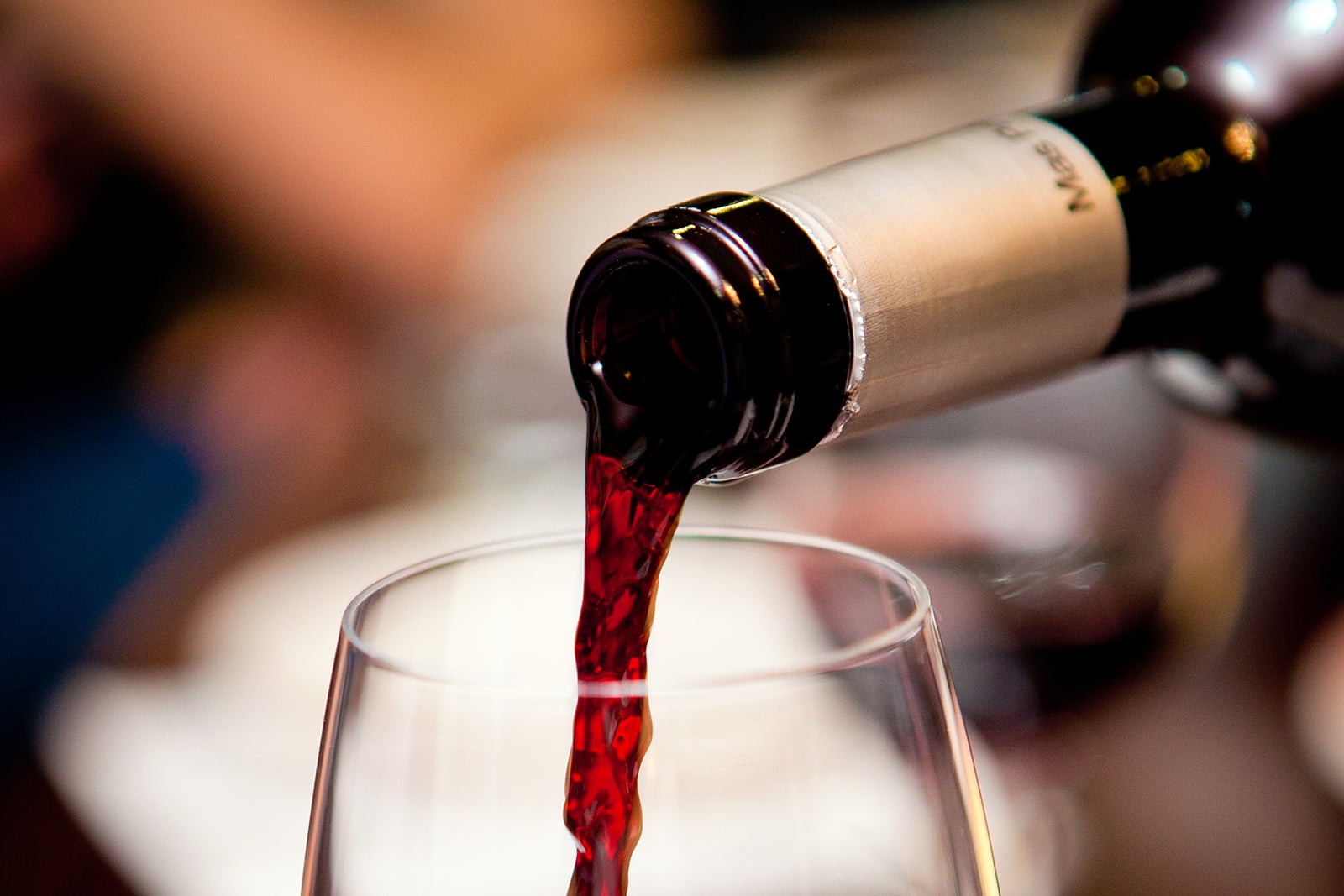 Manousakis Winery offers vineyard tours and food pairing sessions at rather affordable prices. This family-run business that was opened in 1994 also produces olive oil and tsikoudia, a local spirit made of grapes, and helps local school for children with disabilities by donating a part of the winery's proceeds to them.
Most wine experts will know that Crete has one of the oldest wine traditions in Europe. Heraklion, the capital of Crete, is the 2nd largest wine-producing area in Greece. You'll probably notice that meals are often paired with wines in Crete, but there's no better place to enjoy a glass than at a local winery.
Location: Vatolakkos 730 05, Greece
Phone: +30 2821 078787
6
Agia Triada Monastery
Roam the historical grounds of the 17th century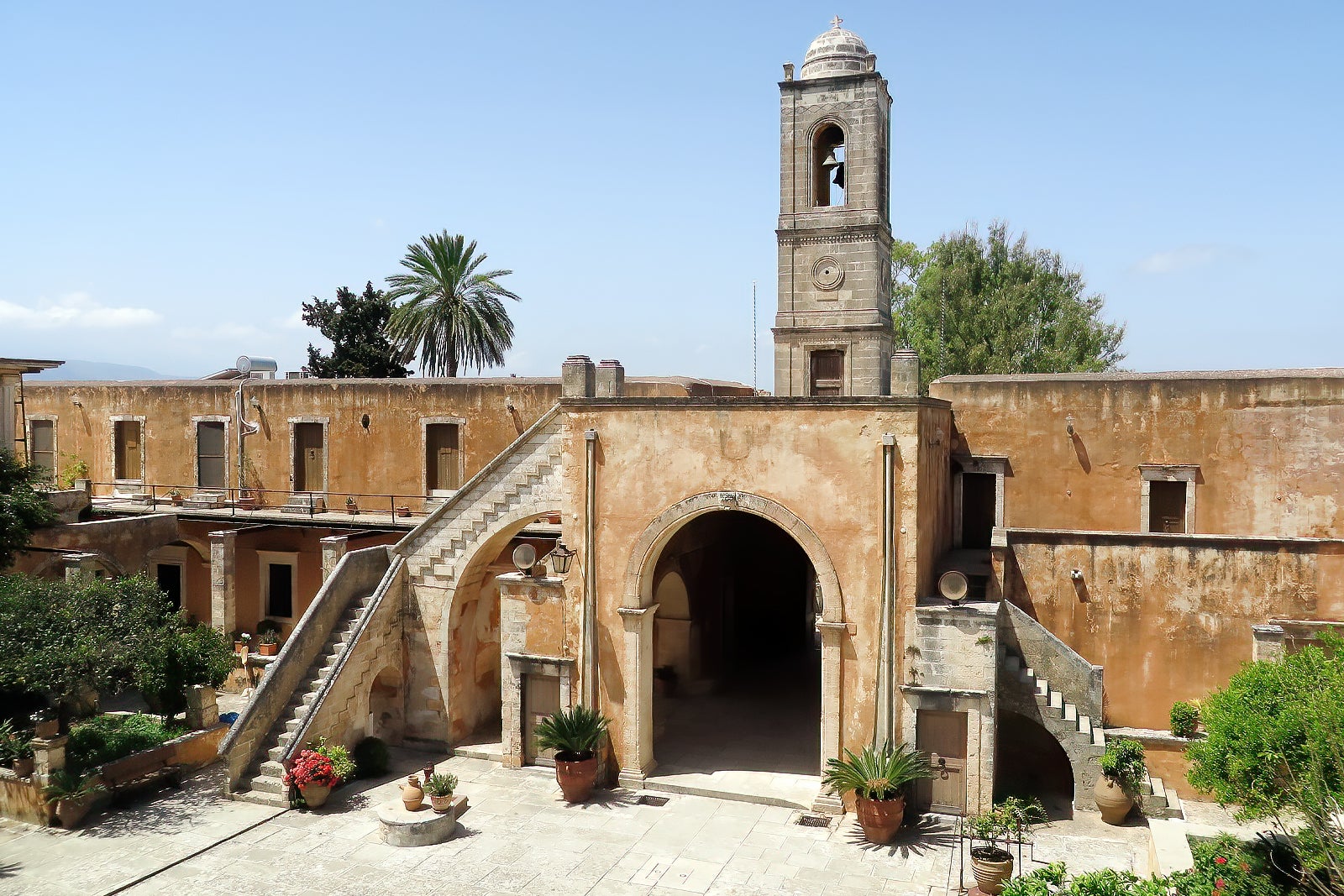 The Agia Triada Monastery, or Monastery of Agia Triada Tsanagarolon, is located in the Akrotiri peninsula of Chania. Built in the 17th century, the monastery has an open library and museum housing rare books and artifacts. Resident monks are happy to provide you with samples of olive oils and local wines, which you can later purchase to support the upkeep of the monastery.
For cat lovers, you may even spot some furry friends roaming the Agia Triada Monastery. There's a small entrance fee, though children below 12 can get in for free.
Location: Akrotiri, Crete 731 00 Greece
Open: Daily from 5 am to 6 pm
photo by aconcagua (CC BY-SA 4.0) modified
7
The Bronze by Kelesis Yannis
Work on a personal masterpiece to bring home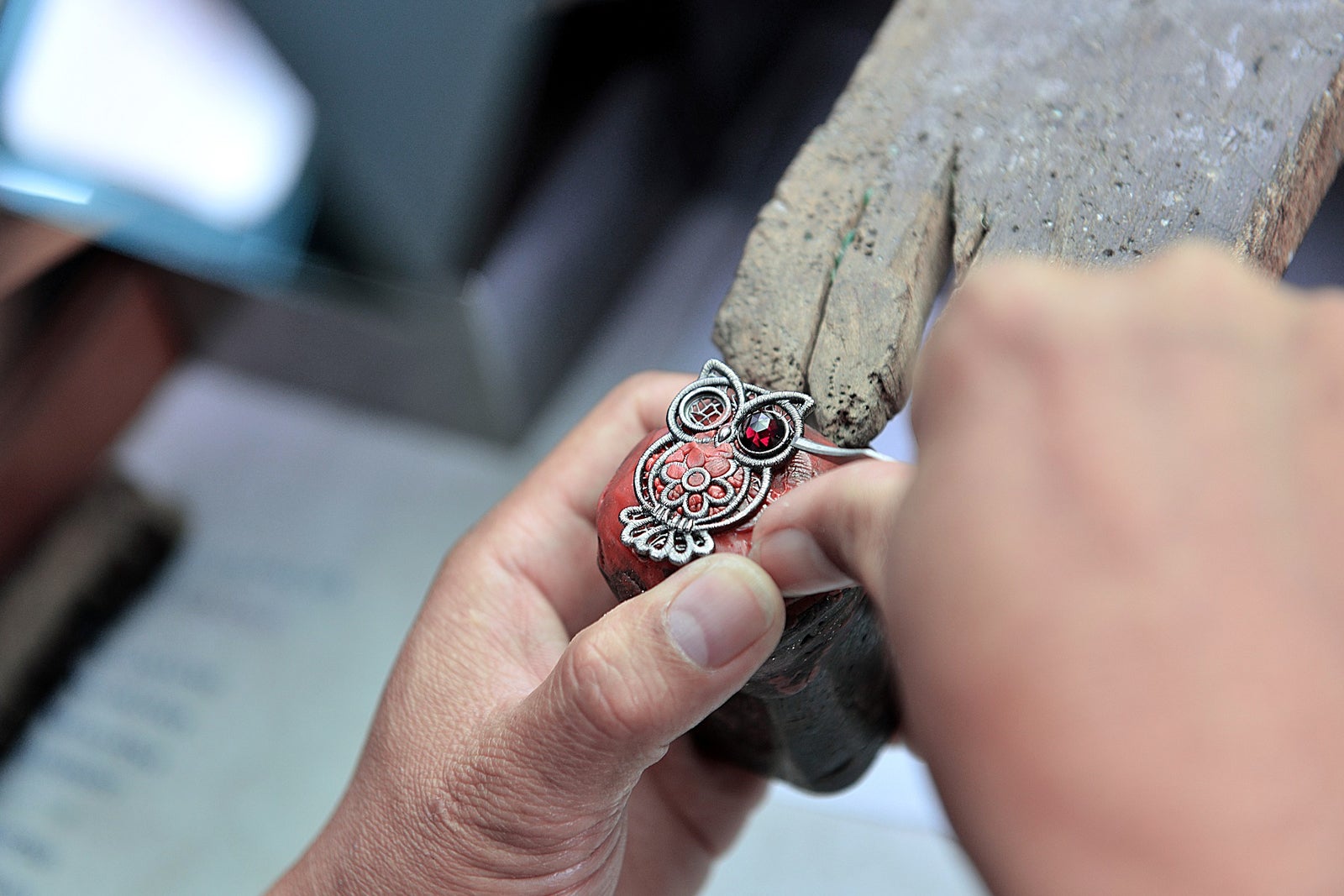 One of the most popular handicraft workshops on the island is The Bronze by Kelesis Yannis, where you can make metal jewelry and ancient Greek displays for a small fee. Forget souvenirs that you can get from the shops around Crete – handicraft workshops by the locals are a great way to work on something with your other half while you're visiting the island, and the handmade intricacy makes your masterpiece something even more memorable to bring home.
The workshops at The Bronze, often paired with complimentary refreshments, usually take between 1 and 4 hours to complete, so keep at least a day free to enjoy it to the fullest.
Location: Handicraft park of Anopolis, Heraklion, Kokkini Hani 700 08, Greece
Open: Monday–Friday from 9 am to 5 pm (closed on weekends)
Phone: +30 697 754 3383
8
Horse riding
Gallop through the beauty of Crete
Horse riding is one of the best ways to explore Crete's rugged landscape. Suitable for aspiring and experienced equestrians, a horse-riding excursion in Crete would take you through various locations such as hillsides and sandy beaches.
Animal lovers can feel at ease as these privately-owned stables are clean, with professional caretakers tending to their horses. Selected venues even provide petting zoos for younger visitors, which would make for an interesting activity if your little ones are a bit nervous about riding a horse.
9
Chania Old Town
Explore the cobbled steps of Crete's historic town
Couples
Budget
History
Photo
Chania is a historic town on the northwest coast of Crete Island. Within the Old Town, you'll notice many cobblestone paths leading to locally run shops and restaurants, as well as historical museums and churches.
Architecture in Chania is heavily influenced by Venetian and Turkish characteristics, much of it untouched since medieval times. The old Venetian Harbour, which dates back to 1356, is the biggest talk of the town, while the iconic Venetian lighthouse by the harbor's entrance is a prime spot for couples looking to pop the question.
Location: Theotokopoulou 57, Chania 731 31, Greece
10
Couple's massage
Indulge in a de-stressing massage together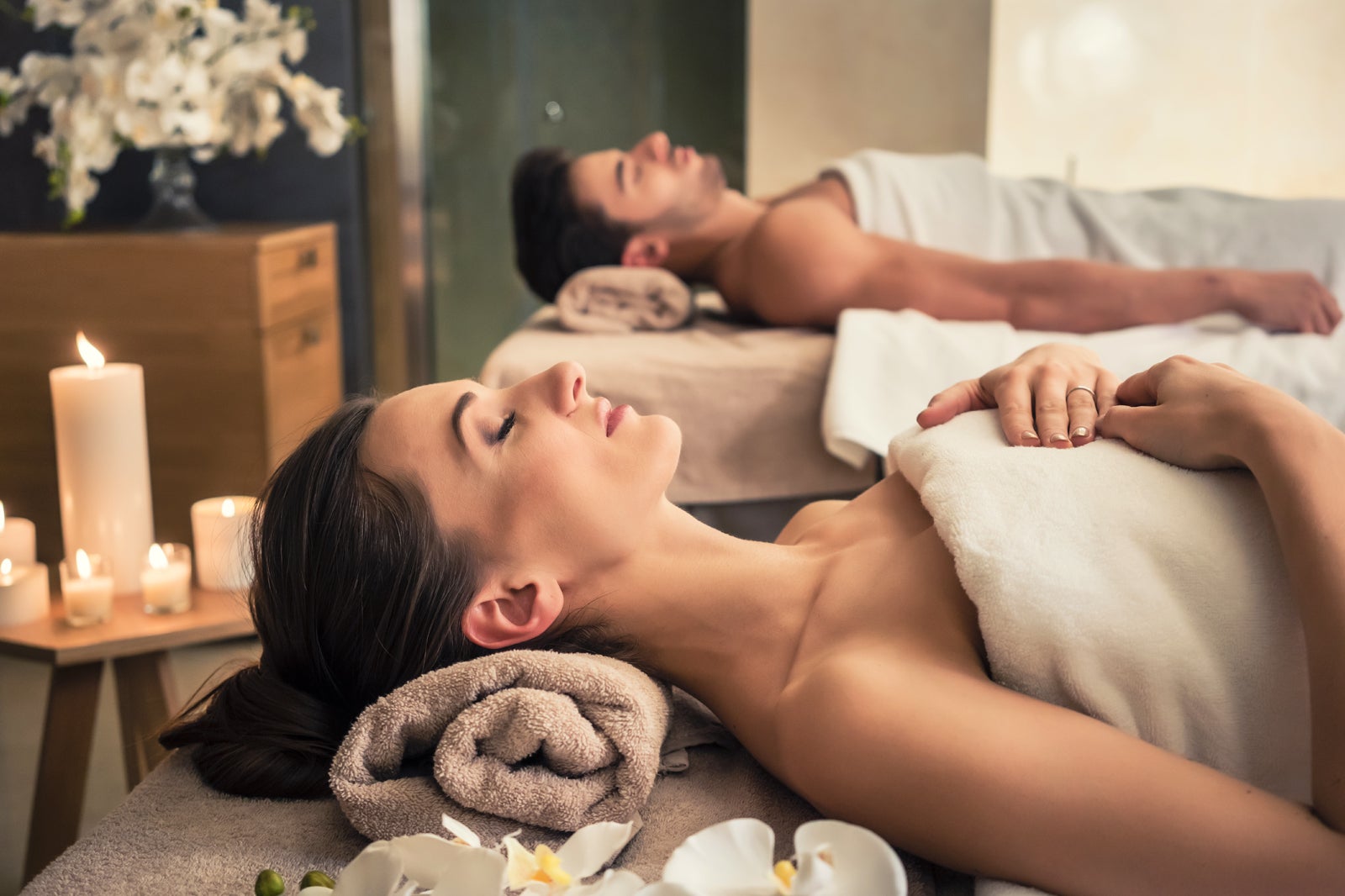 Spas offering couple's massage treatments can be found all around Crete, most of which are run by the locals. A must-try is the relaxing "Spa for Two" experience at Thalassa Beach Resort – an exclusive couples-only resort located on the northwest coast of Crete. You'll be treated to a massage right on Agia Marina Beach – relax to the sounds of crashing waves while a professional masseuse kneads away all the tension on your body.
Back to top