7 Things to Do in Munich in Autumn
Autumn Holidays in Munich
Oompah singalongs at beer festivals, languid strolls in golden parks and treasure hunts in royal galleries are all part of autumn breaks in Munich. Book an autumn hotel in Munich to discover this spirited city as it braces itself for Germany's biggest party.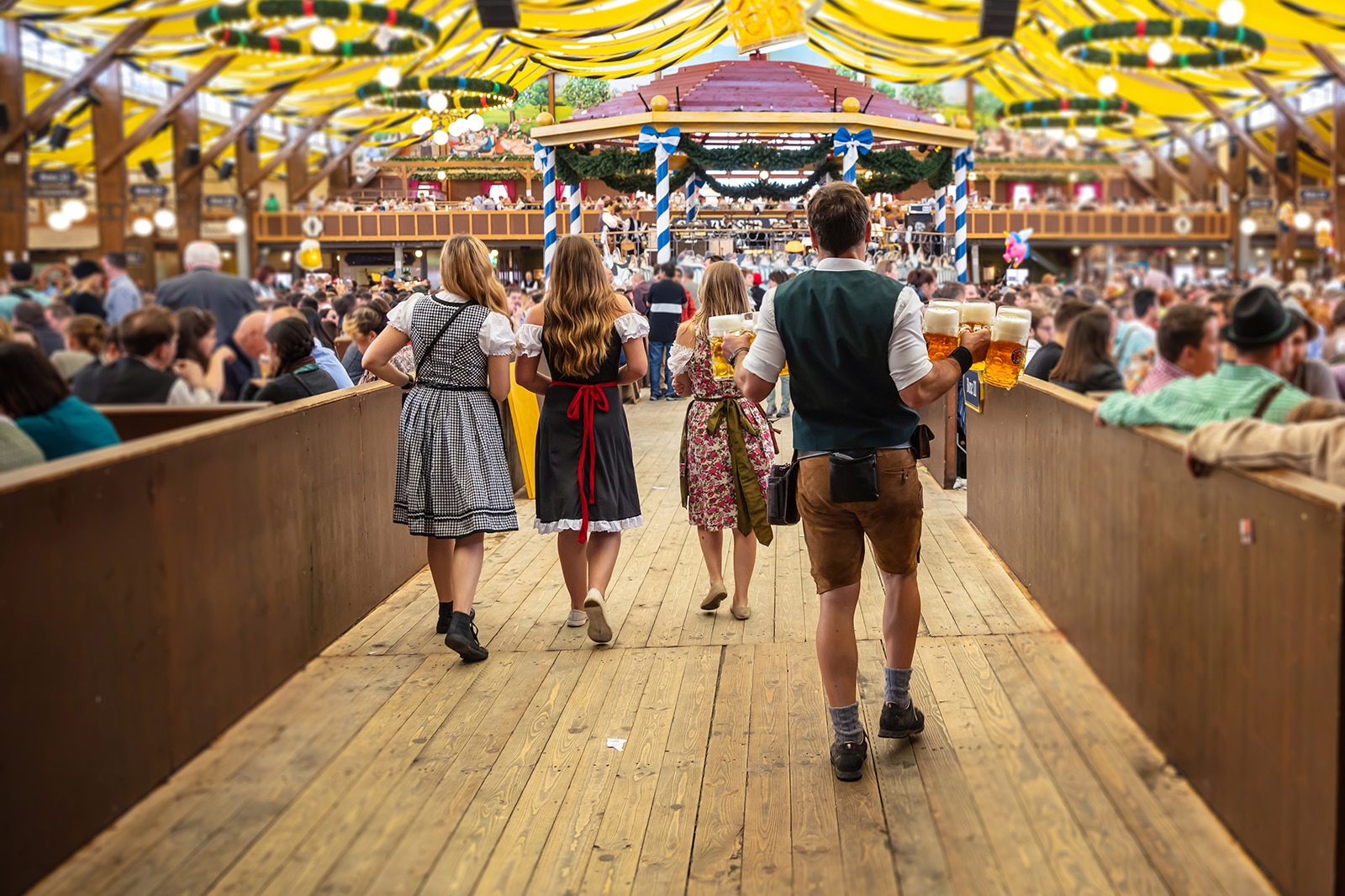 Swaying steins, twinkling carousels and cavernous tents swinging to oompah bands can mean only one thing in autumn – Oktoberfest. Held from late September to early October, the world's biggest beer festival draws millions of partygoers. Dirndl-clad waitresses slam down Mass (liter) glasses of foaming beer and everybody sings, dances and gets merry at Theresienwiese park.
Watch out for the horse-drawn parade of the tent proprietors and oddities like Germany's last flea circus. Visit during the week for fewer crowds and a more relaxed atmosphere.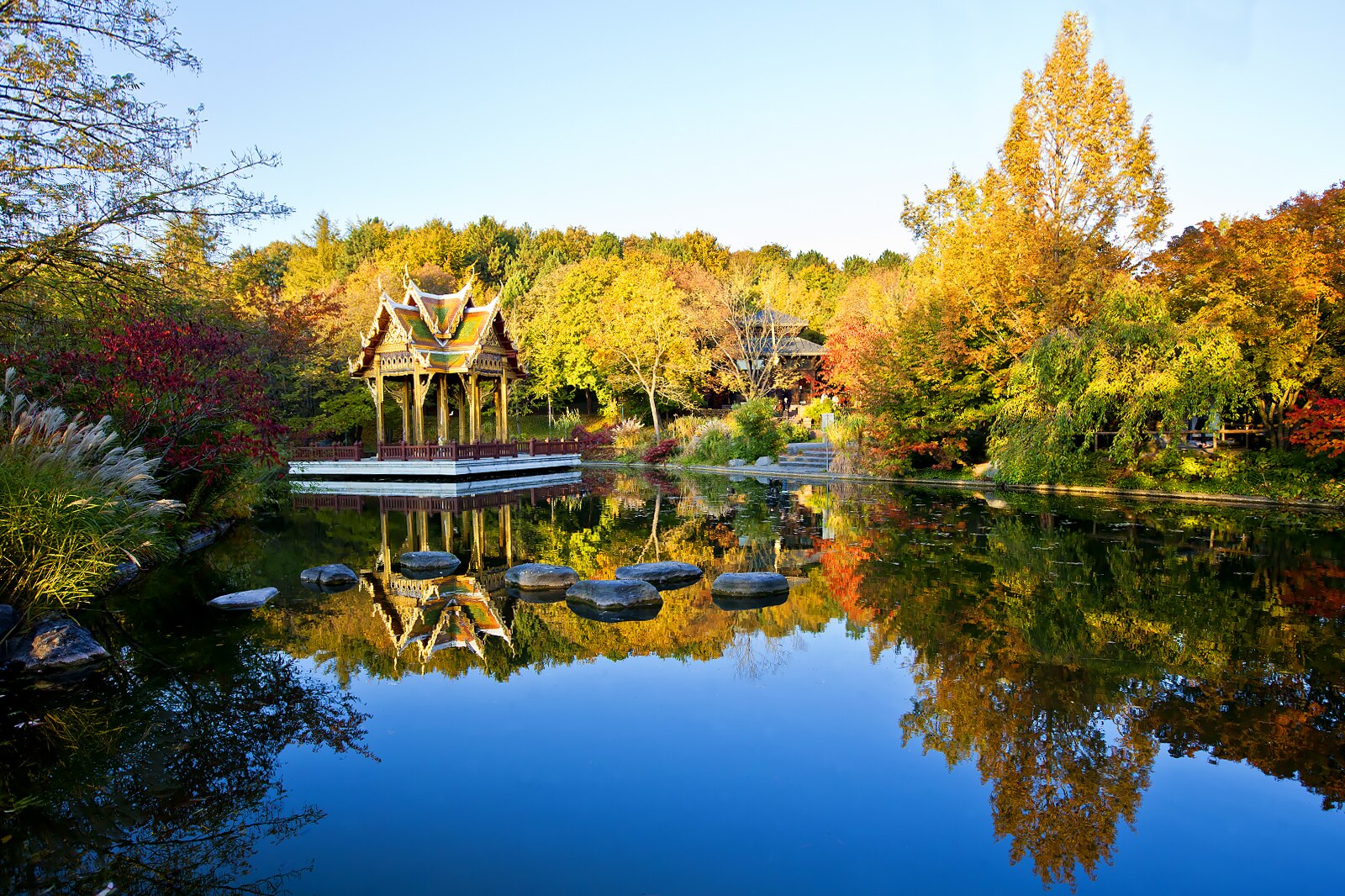 Crisp autumn days call for brisk walks in Munich's leafy parks. Wrap up to stroll in the sprawling, lake-dotted English Garden as the trees turn crimson and gold.
Autumn colors transform the baroque Nymphenburg Palace Gardens, where you can still picture Bavarian royalty swanning around the woods, landscaped gardens and romantic follies. Cooler days mean clearer views, so have your camera to snap the snow-capped Bavarian Alps.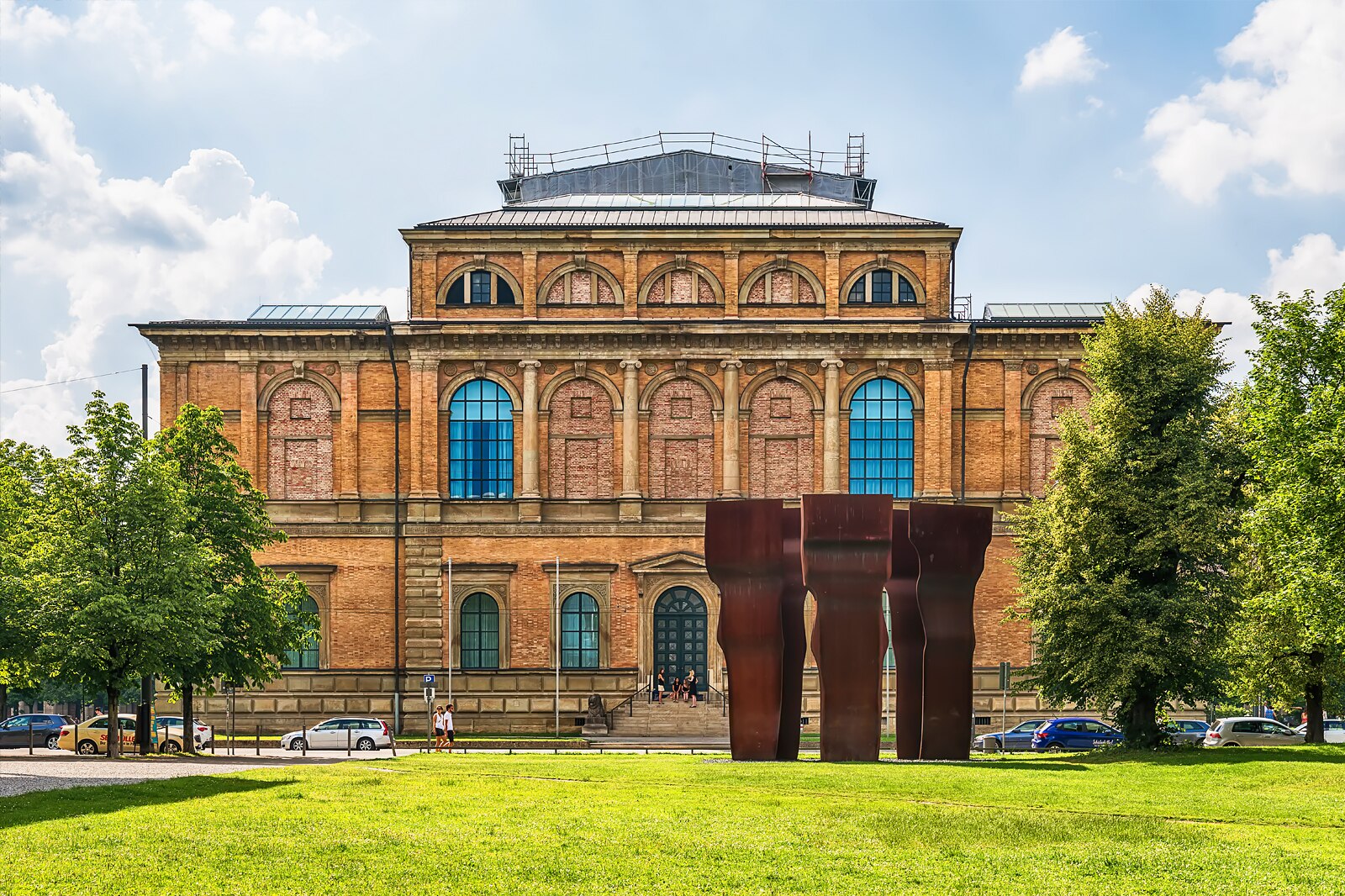 As the days get colder, art lovers flock to Munich's outstanding Kunstareal museum quarter. Spend a morning viewing Picasso's illustrated books and Warhol pop art in the technicolour Museum Brandhorst, or contemplating Magritte's surrealist paintings in the Pinakothek der Moderne.
Impressionism fans find Degas and Monet works in the Neue Pinakothek. Rembrandt and Dürer canvases form part of the Old Master collection in the adjacent Alte Pinakothek. For late-night culture, book a Munich hotel to catch the Long Night of Museums in October.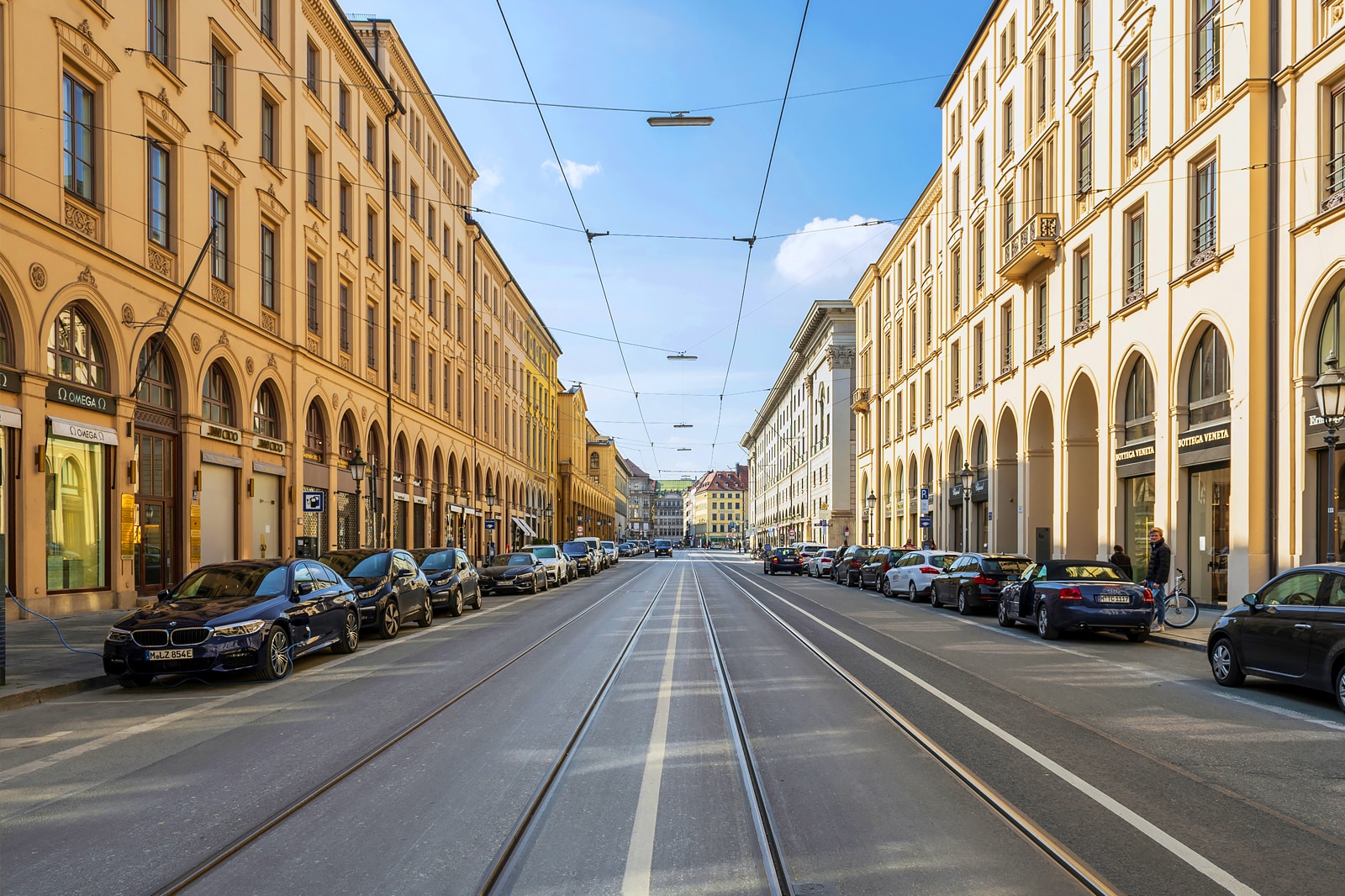 Autumn is a great time to shop in Munich. Fashion fiends browse designer boutiques on Maximilianstrasse boulevard and in the glass-and-steel Fünf Höfe courtyards. Kit yourself out with the season's must-have dirndl or lederhosen for Oktoberfest at Loden-Frey department store.
Foodies refresh at the oyster and champagne bar in Munich's Dallmayr delicatessen. Market stalls loaded with bric-a-brac, merry-go-rounds, puppet shows and food stalls attract shoppers to the Dult on Mariahilfplatz in October.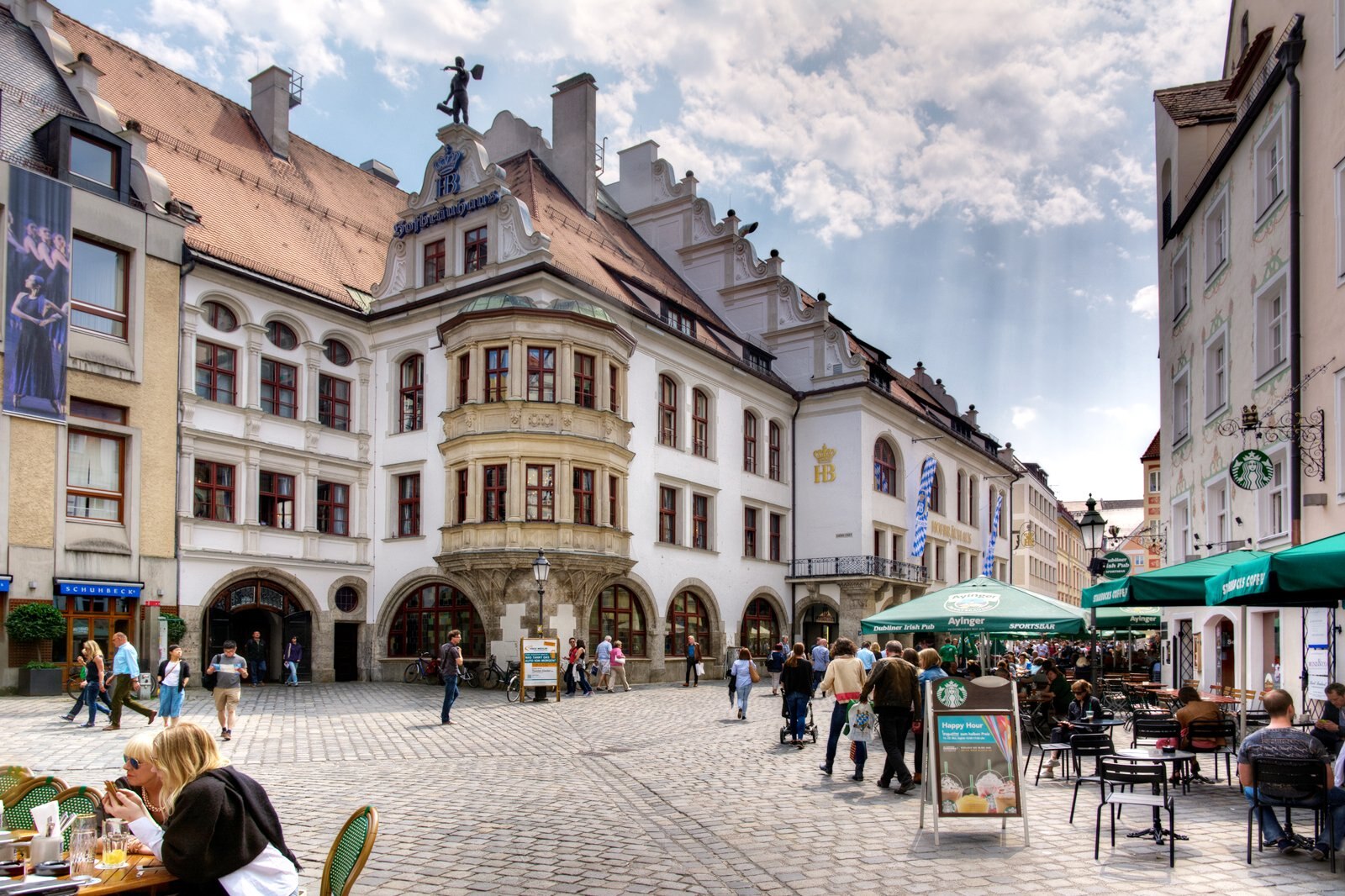 Even if you miss out on Oktoberfest, brass band rhythms, the aroma of hops and good vibes fill inviting Old Town beer halls on autumn breaks in Munich. Drink Weizen (wheat beer) and eat giant pretzels under the vaults in the legendary Hofbräuhaus.
You can also pull up an upturned keg in Augustiner Bräustuben for freshly tapped Augustiner brews and fat Schweinshaxe (pork knuckles) served with dark beer sauce, potato dumplings and sauerkraut.
photo by Prokrust 007 (CC BY-SA 4.0) modified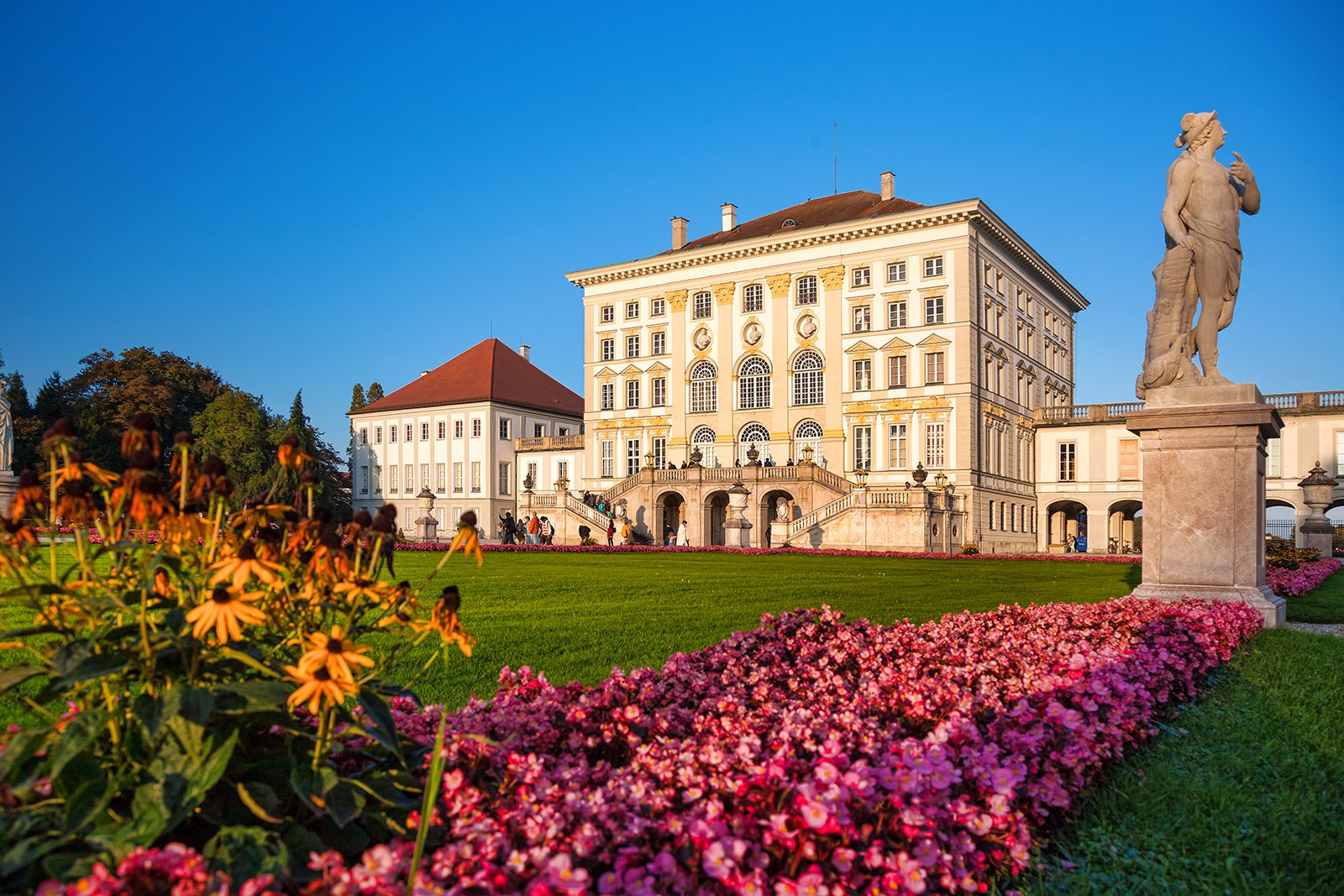 Munich's opulent palaces invite exploration on chilly autumn days. Trace the 700-year Wittelsbach dynasty in the majestic Residenz Palace. A visit takes in the Antiquarium's lavish frescoes, Bavarian insignia in the treasury and the Cuvilliés-Theater where Mozart's Idomeneo premiered in 1781.
In summer, the royal family would retreat to the gilded rococo interiors of Nymphenburg Palace, where oil paintings of ladies in King Ludwig's Gallery of Beauties still turn heads today.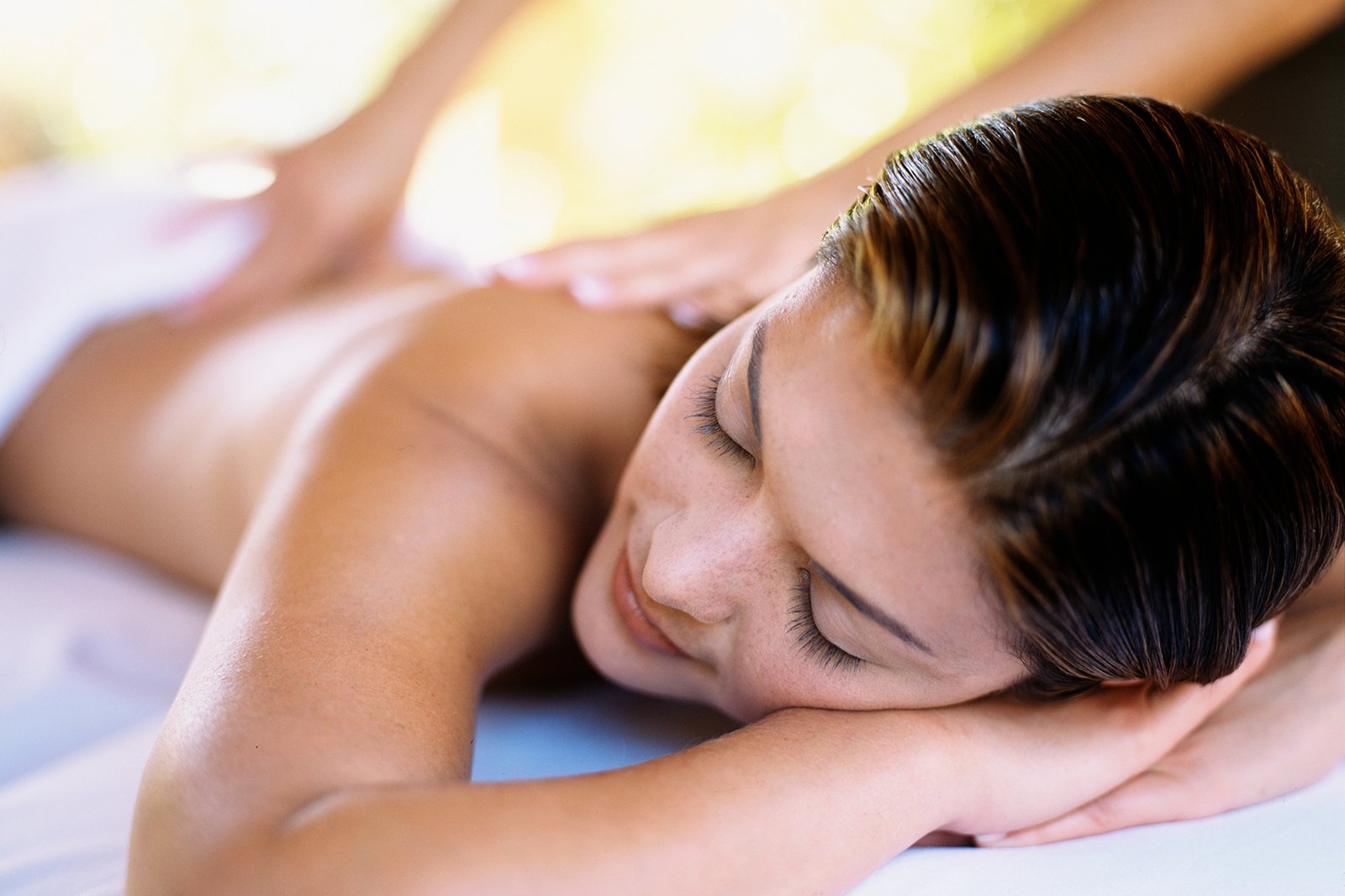 When temperatures drop, warm up in Munich's top spas. Swim beneath the marble columns and steam in the Roman-Irish bath at the Art Nouveau Müller'sches Volksbad on the banks of the Isar River.
In the Old Town, the Asian-inspired Aiyasha Spa pampers with luxuriant treatments from Balinese massages to Thai coconut scrubs. Gaze out over Munich from the rooftop pool or indulge in a silky chocolate massage at Hotel Bayerischer Hof's contemporary Blue Spa.
Back to top