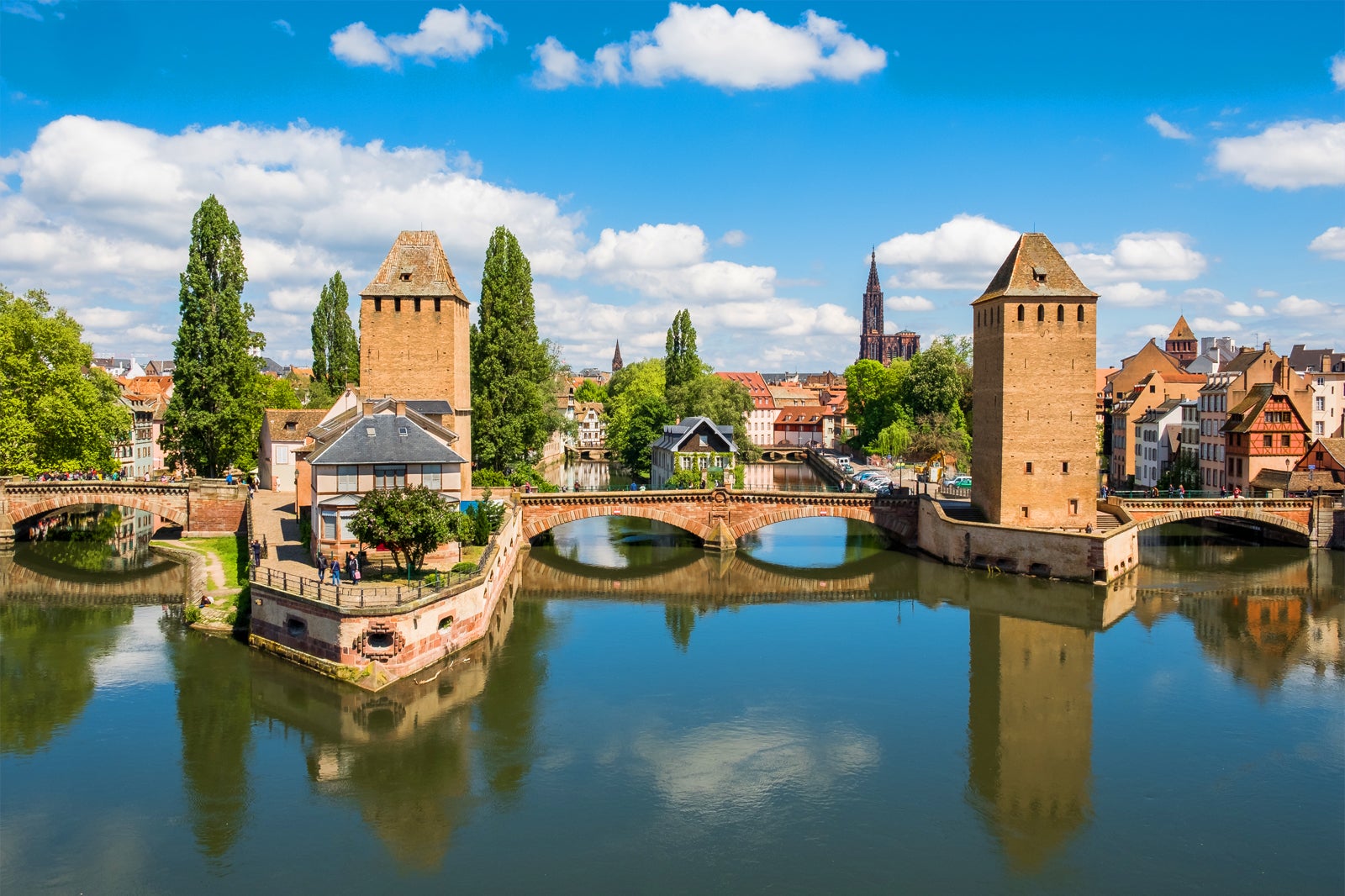 Strasbourg
What you need to know before you go
Strasbourg sits on France's eastern border with Germany, and its multicultural past and unique geographic location are showcased in the city's sensational architecture and historic landmarks. It's also the official seat of the EU and home to one of France's largest student populations, making it a favorite with both corporate travelers and those seeking a lively nightlife scene.
The winding streets of the Historic Center, on the island of Grande-Île, make for a delightful afternoon of sightseeing. Cross over to the island from Quai des Bateliers to visit the Rohan Palace and the city's towering gothic cathedral.
Where & what to eat in Strasbourg
10 Must-Try Restaurants in Strasbourg

Many of the best restaurants in Strasbourg specialize in Alsatian cuisine, which shares several characteristics with its German neighbor. During your culinary travels, you're bound to discover many dishes that are rarely heard of across the border, such as spaetzles (egg noodles), waedele (ham hock), and bredeles (biscuits). Strasbourg is known for its wines, which you can enjoy at a...
Strasbourg Travel Essentials

Our Strasbourg Travel Essentials lays out the essential information you need to help planning your trip to one of the most popular destinations in France. No matter how frequently you travel, some questions will always need answers: What's the weather like? How can I get from the airport to my hotel? What currency and type of plug do I need...
Back to top