Plage de la Grande Mer offers an easily accessible, family-style beach that is clean and supervised, and it's located about 30 minutes east of the Marseille city centre in Cassis. The beach offers pebble-strewn sand and warm waters along with stunning hilltop views of the surrounding wilderness and villages.
You can get out on the calm waters, have a picnic lunch and enjoy a romantic time walking along the shores with your significant other while families and kids splash and play in the sea and sand. It's all just a stone's throw from the port of Cassis.
Plage de la Grande Mer - one of the highlights of 10 Best Beaches in Marseille (Read all about Marseille here)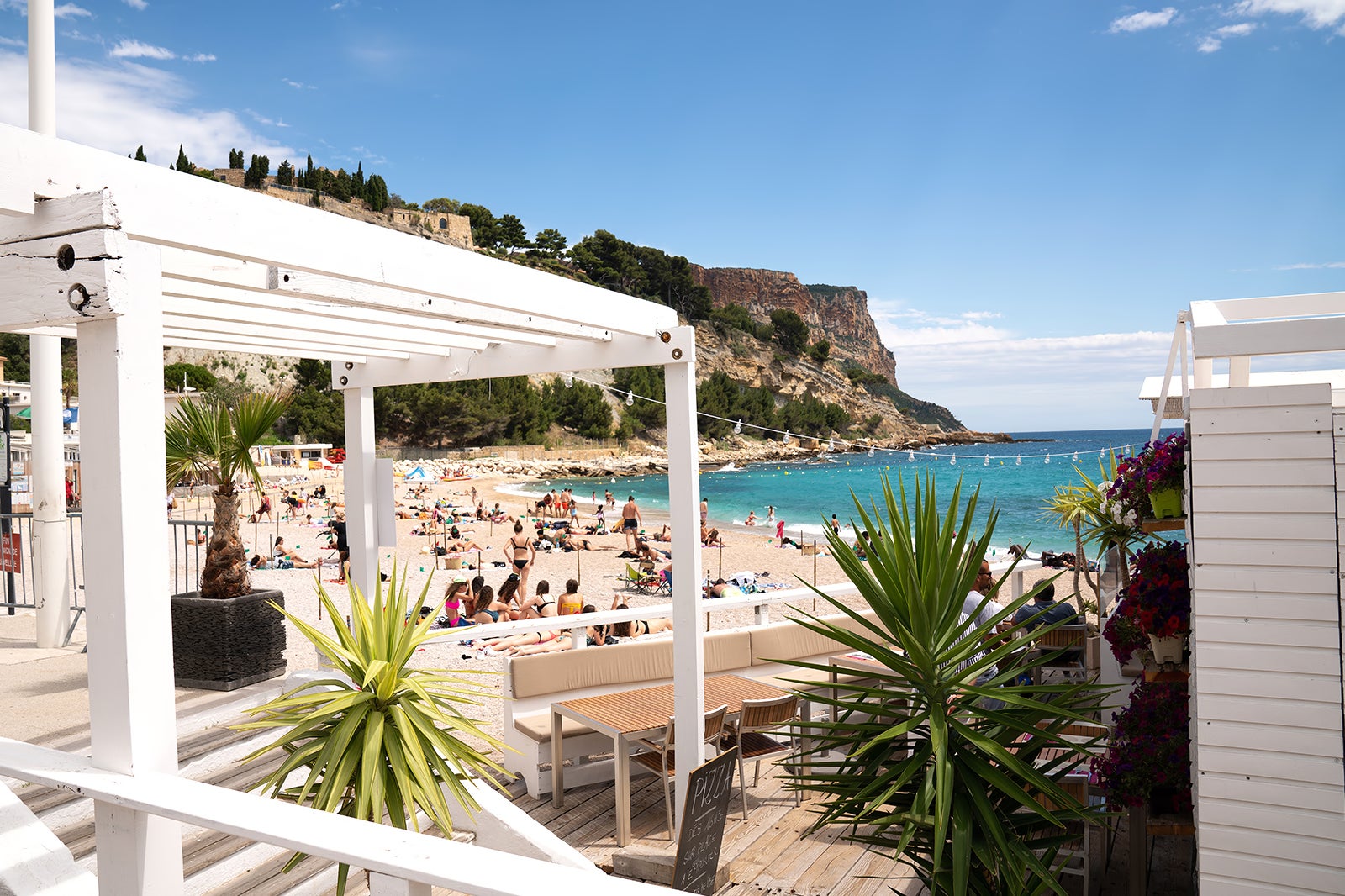 Highlights of Plage de la Grande Mer
Plage de la Grande Mer extends for about 300 meters and is at the foot of a towering hill with a chateau from which you can enjoy stunning panoramic views. The supervised beach with its long stretch of coarse, white sand and crystal-clear, blue waters are ideal for sunbathing or splashing in the surf during the summer months.
If you're looking for nearby entertainment or food, you'll find plenty of restaurants and bars surrounding the beach, from quick takeout snack places to nightclub-style bars and local sit-down seafood eateries. You can also rent a kayak, funboard or pedal boat to get out on the water yourself.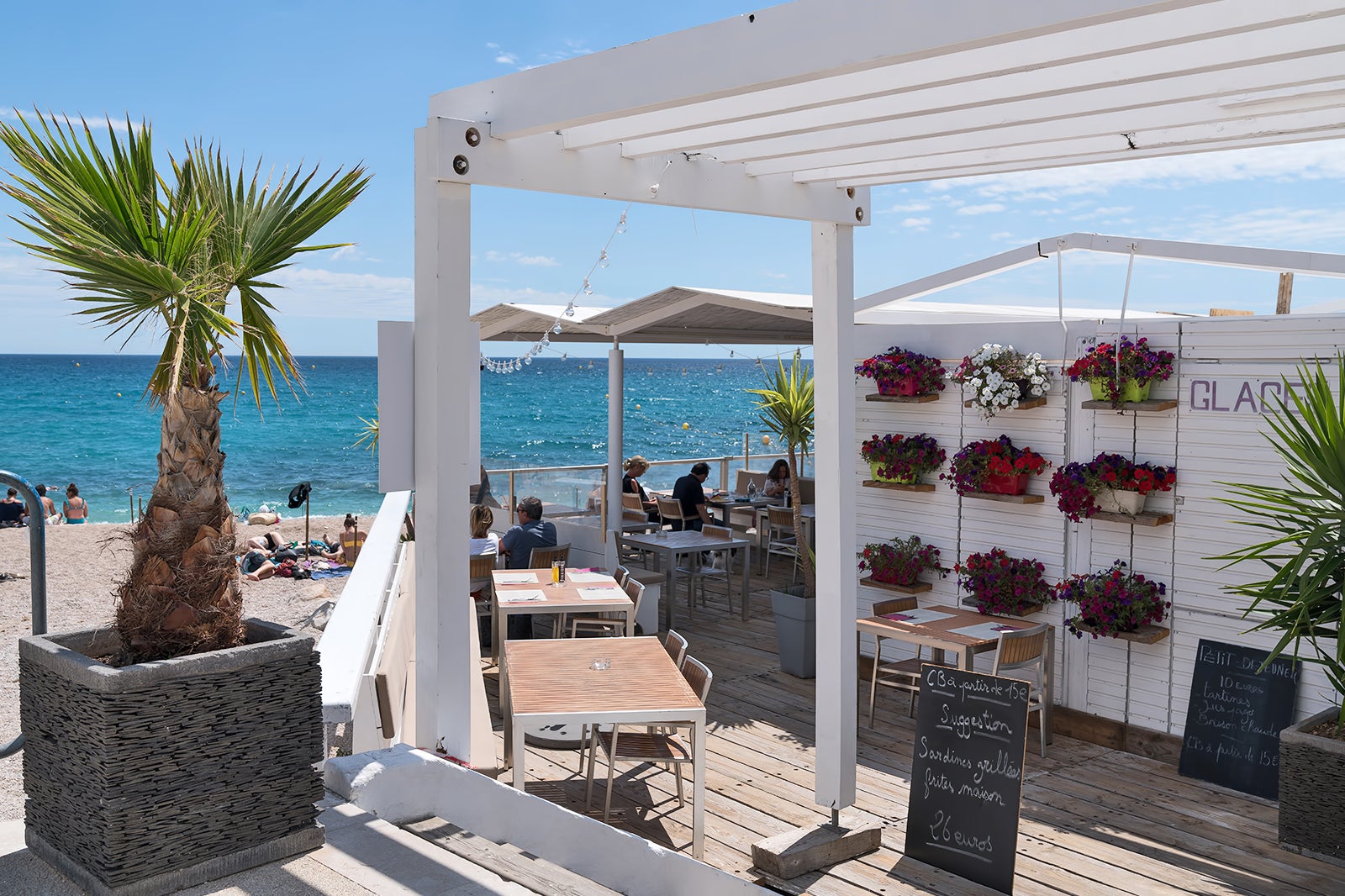 What to know about Plage de la Grande Mer
Plage de la Grande Mer is a family-friendly beach. It's cleaned daily, and a lifeguard is always on duty during normal hours. Amenities on the beach include showers, toilets and a coat check. Carparks are available nearby at the Port and Center Ville for a nominal fee.
The park offers disability access and has ramps for wheelchair navigation. Aside from service animals, pets are not allowed on this beach, so it's best to leave your 4-legged family members behind when you come here. Water sports like windsurfing are popular here and are permitted.
Plage de la Grande Mer
Location: 13260 Cassis, France
Back to top