How to Make the Most of Your Paris Business Trip
Business Travel in Paris
Business trip to Paris? Oui, oui s'il vous plaît! There are few places in the world that'll perk you up just with the mention of its name and Paris is definitely one them. Known as the City of Lights, this city exudes charm from every street corner. Whether it's an afternoon or a day that you can spare, there is plenty to do around the French capital that will offer a little insight into Parisian culture.
La Défense is the main business area, located just 6 km from the center of Paris, and is probably where you'll attend your meetings. This doesn't mean you have to stay here – as long as you are near a metro that offers the number 1 line, you're good to go. The list below brings together areas and specific places to visit with colleagues and clients, as well as landmarks that are necessary stops for any traveler in Paris.
Le Marais
A popular meeting place
Dripping in old world elegance, Le Marais is spread across the 3rd and 4th arrondissements. Meet up with your colleagues and wander its beautiful streets, stopping for a caffeine hit and to people-watch at one of the many quaint cafés lining the streets. If you're here in the evening, visit one of the area's excellent bistros and, for a bit of fun, hit up one of gay bars, which are found in abundance here
Location: Le Marais, Paris, France
Couples
History
Photo
Budget
Business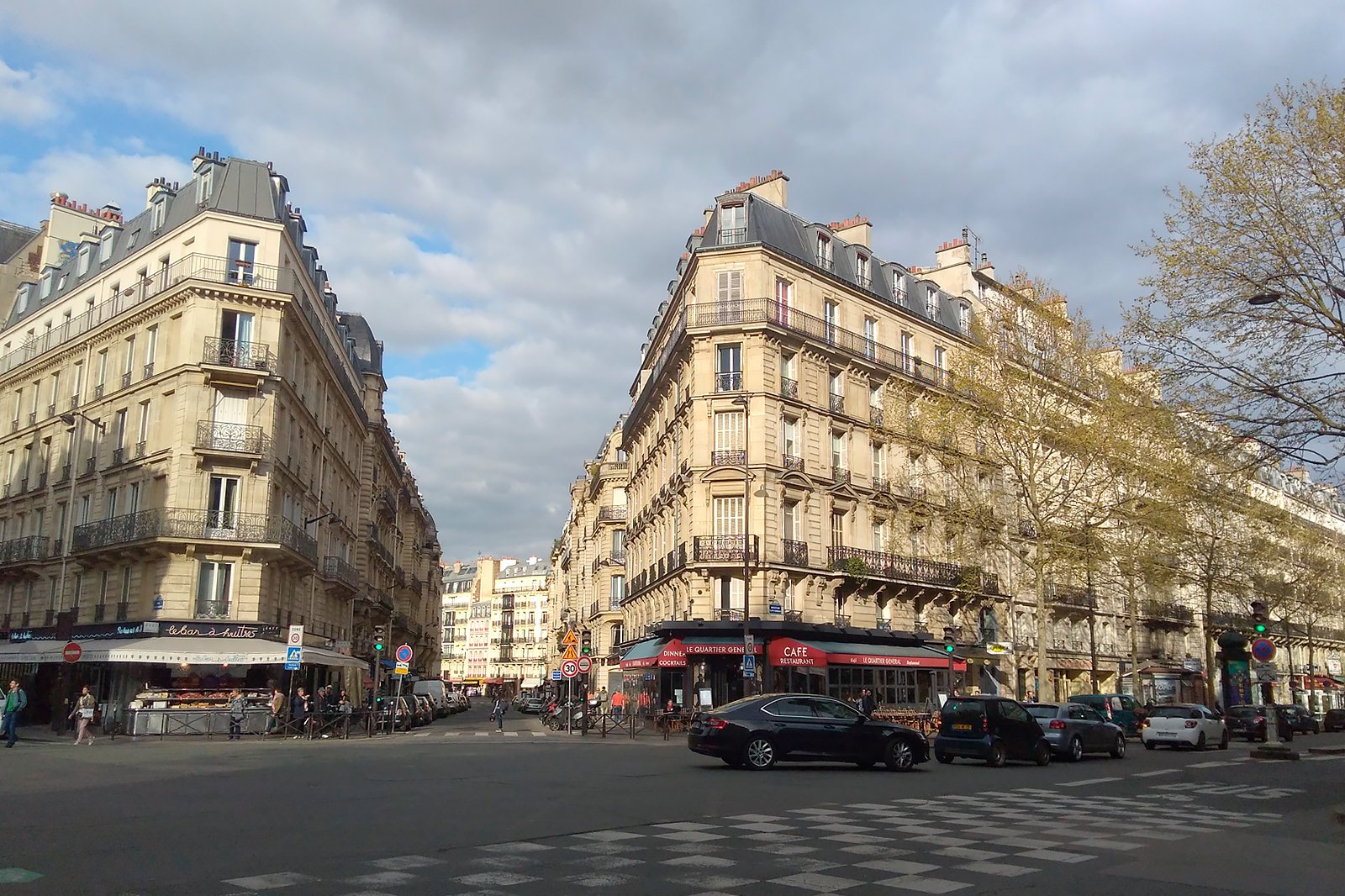 The Latin Quarter
A starting point to explore on your own
The Latin Quarter may not be the arty, bohemian paradise it once was, but it still exudes an air of importance that is undeniable. The quarter is bisected by Boulevard Saint-Germain and Boulevard Saint-Michel. The Quarter is made up of quaint, crooked streets and leafy pathways that lead onto each other. Start at either boulevard and explore the area, eventually heading toward the Seine River, making sure to pass by Place Saint-Michel. Then, walk along the river towards the breathtaking Notre-Dame Cathedral.
Location: Latin Quarter, 75005 Paris, France
photo by Oliver Romo Miranda (CC BY-SA 3.0) modified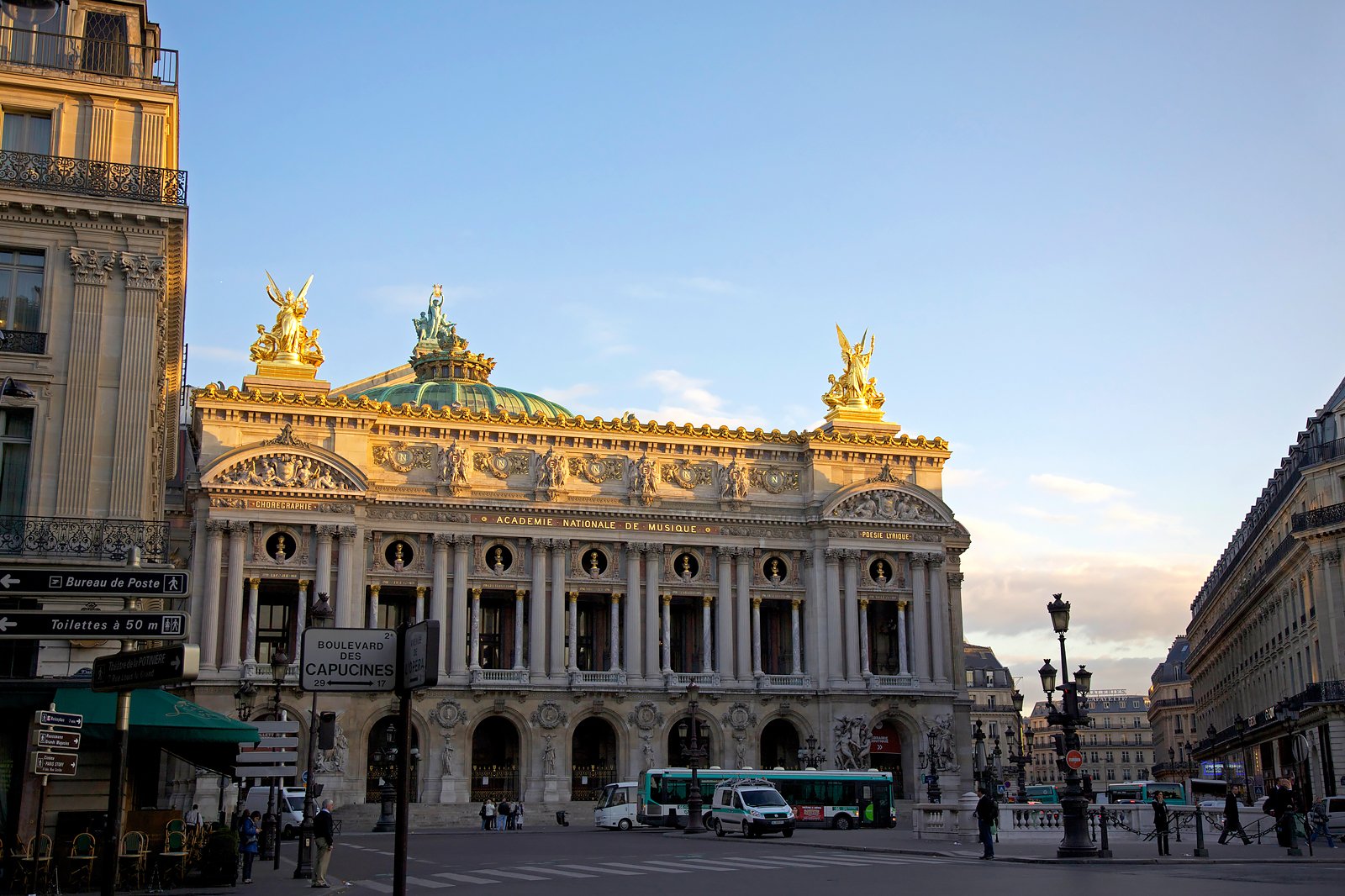 Place de l'Opéra
An area for business lunches
Place de l'Opéra is a square found in the 9th arrondissement and is home to the famous opera house. The area around this square is an oasis of majestic boulevards, popular art-nouveau entertainments and refined bistros, bars and restaurants. Within the classically-styled Opera Garnier is the L'Opéra Restaurant, which serves beautifully-crafted cuisine in a stylish setting. Other excellent lunch options include Drouant, L'Ardoise and La Bourse et La Vie.
Location: Place de l'Opéra, 75009 Paris, France
photo by Jean-Marie Hullot (CC BY-SA 2.0) modified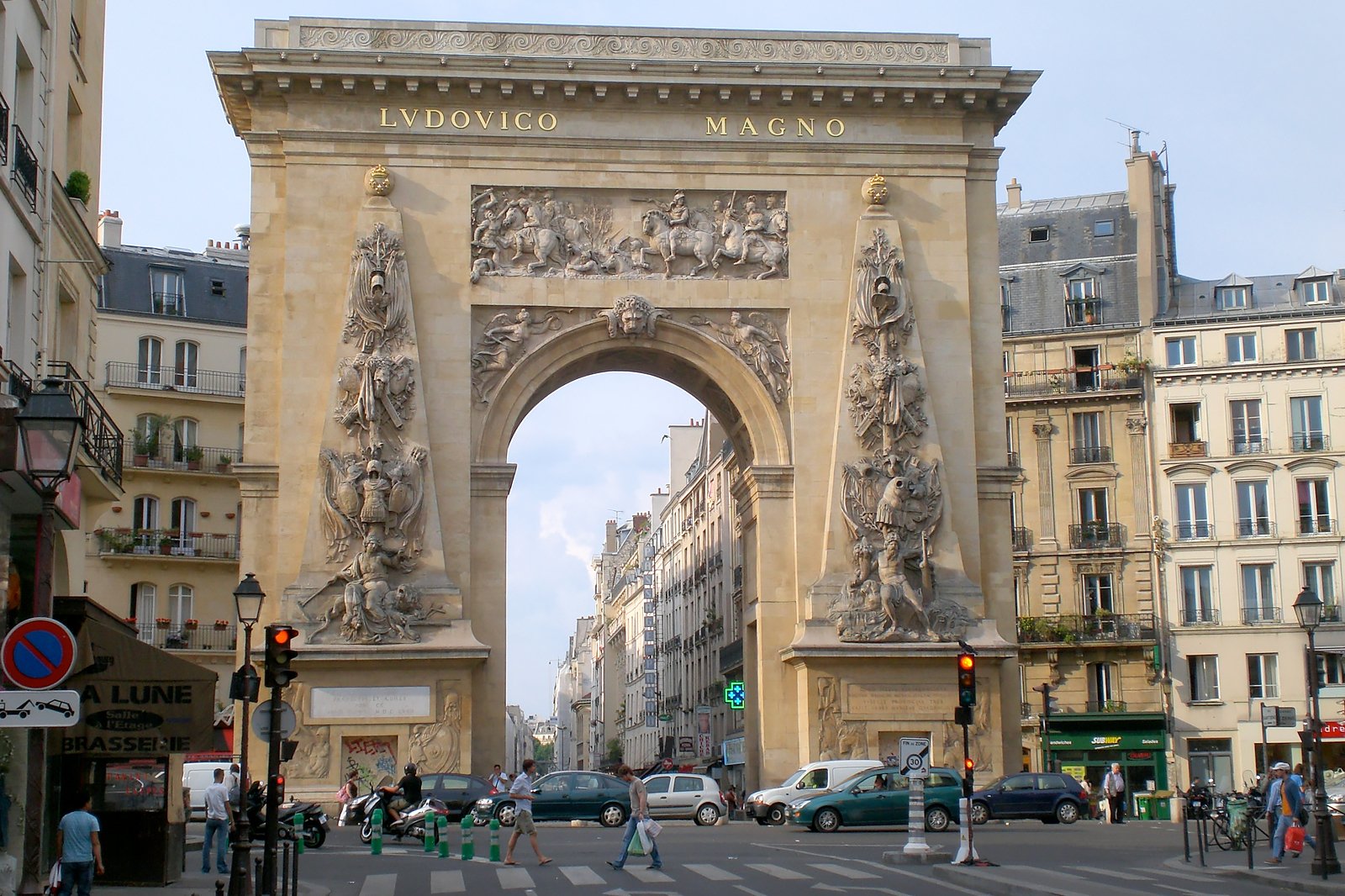 The Porte-Saint-Denis Quarter
After-work drinks with colleagues
The Porte-Saint-Denis Quarter is home to a string of cool cocktail bars, which come alive from 5pm onwards. The bulk of this liveliness is concentrated along Rue de Faubourg Saint-Denis, mainly on the Porte-Saint-Denis side of this long street. Chez Jeannette has become one of Paris' hippest spots for the after-work apéro crowd, boasting a modern crowd in an old-style Parisian setting. Le Syndicat, CopperBay and Kouto also serve superb cocktails.
Location: Porte Saint-Denis, 75010 Paris, France
photo by Parsifall (CC BY-SA 3.0) modified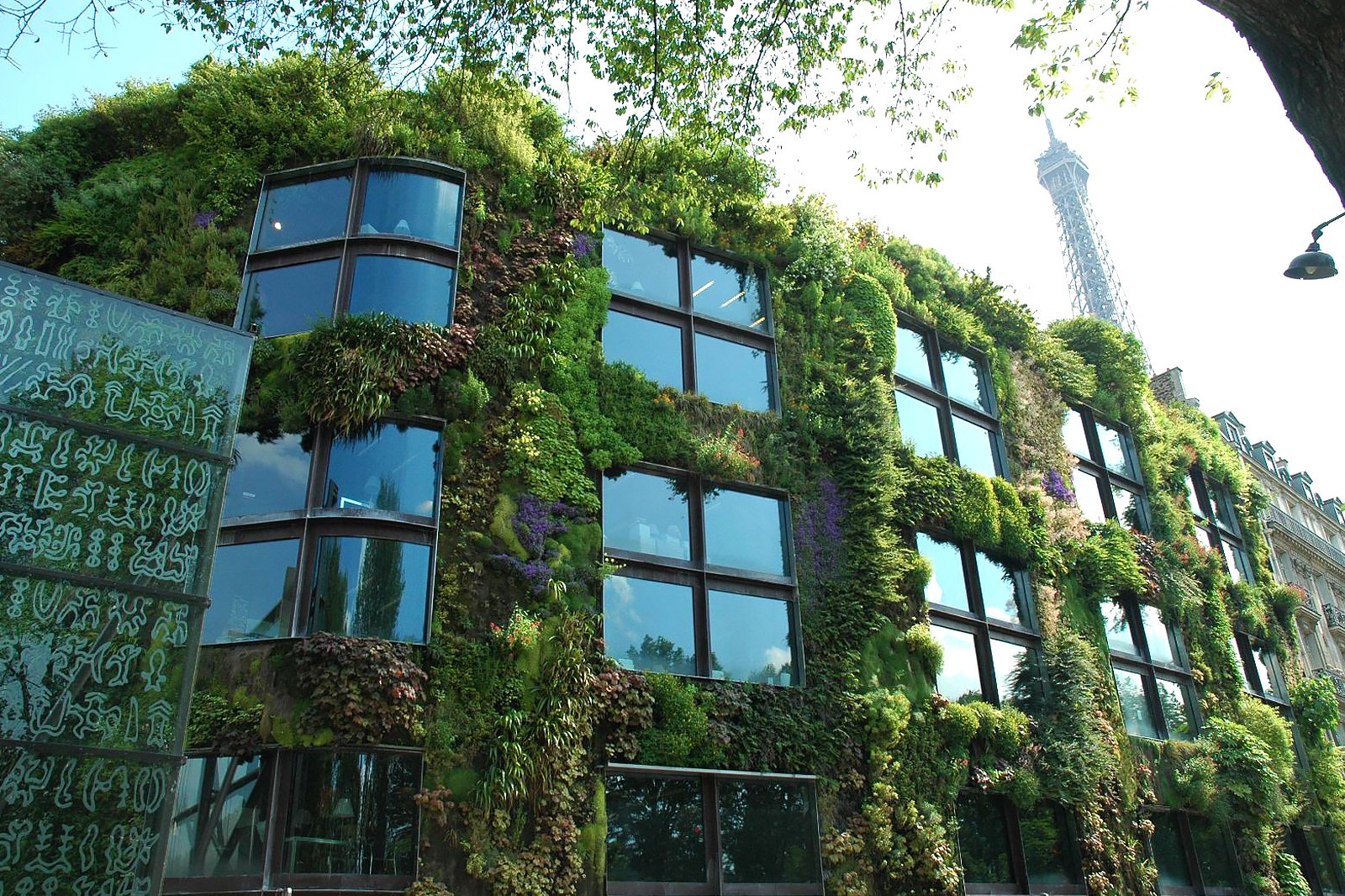 Les Ombres in the Musée du Quai Branly
An impressive rooftop bar
Les Ombres is a restaurant and bar located on the top floor of Musée du Quai Branly. Come here to impress clients in a stunning setting. On the rooftop terrace, enjoy enchanting views of the Eiffel Tower and the surrounding city. The restaurant is very popular with tourists, so perhaps only come here for drinks. Despite this, the restaurant's view truly makes up for it… so long as the weather's on your side.
Location: Les Ombres, 27 Quai Branly, 75007 Paris, France
Open: Daily for lunch and dinner
Phone: +33 (0)1 47 53 68 00
photo by Snoeziesterre (CC BY 2.0) modified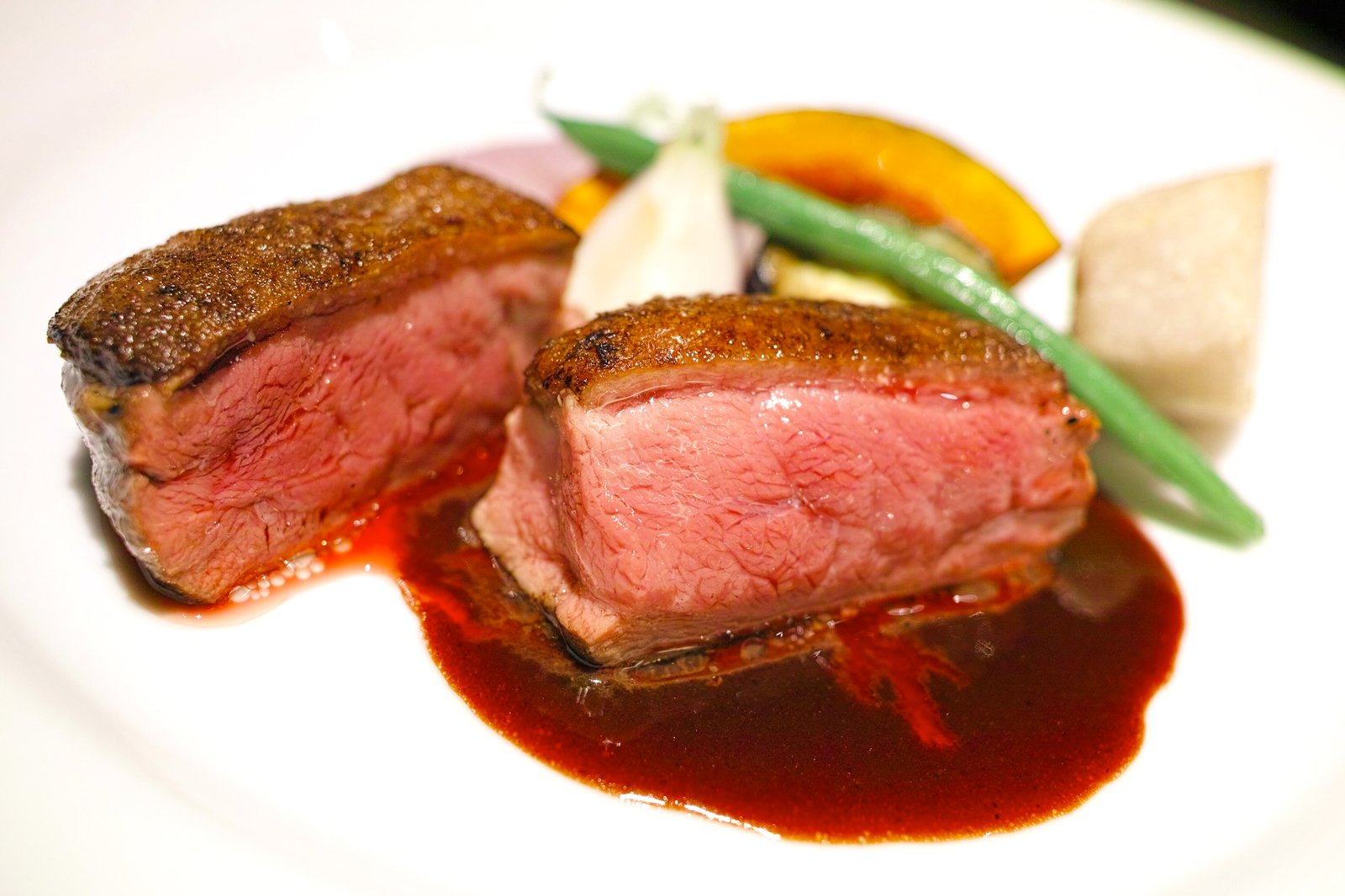 Frenchie Restaurant
An excellent casual French restaurant
Frenchie Restaurant is a tiny restaurant found in the 2nd arrondissement of the city. When it opened in 2009, the restaurant became so coveted that tables were often impossible to book. This quaint eatery boasts excellent French food, the most raved about being their tasting menu. Impress your clients and bring them here for top-notch food and service. Just make sure you book in advance.
Location: 5 Rue du Nil, 75002 Paris, France
Open: Monday–Thursday from 6.30pm to 9.30pm, Thursdays and Fridays from noon to 2pm and 6.30pm to 9.30pm
Phone: +33 (0)1 40 39 96 19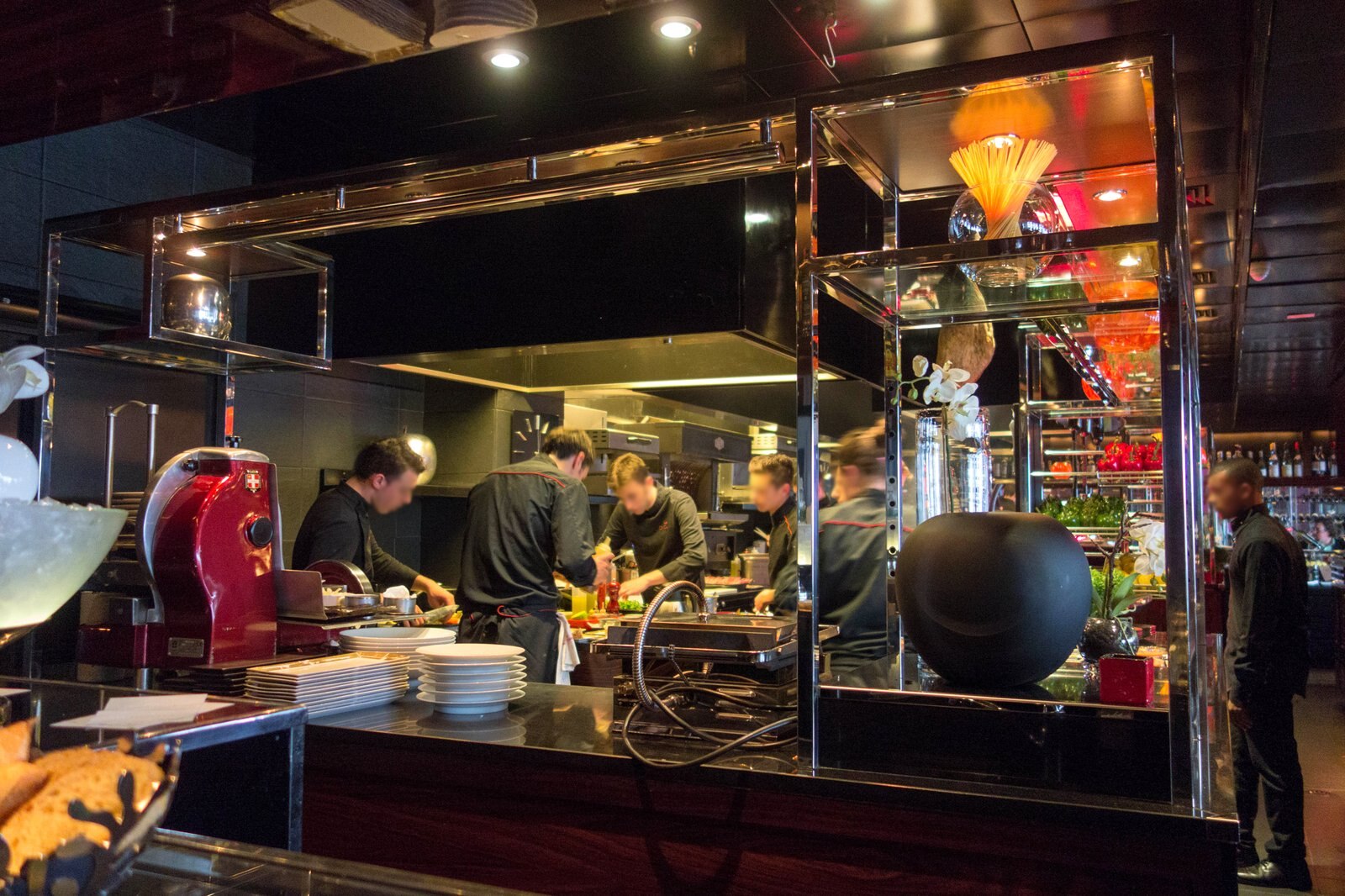 L'Atelier de Joël Robuchon
An excellent fancy French restaurant
L'Atelier de Joël Robuchon is in the affluent neighborhood of Saint-Germain-des-Prés, where you'll find strings of stylish galleries and boutique shops. The restaurant offers French haute cuisine and has been awarded 2 Michelin stars for its remarkable cooking. Decorated in warm hues of red and gold, the restaurant oozes class, with just a touch of casual. Pop open a bottle of the finest champagne and indulge in flavorful dishes like chanterelle macaroni or pigeon with foie gras. Let's just hope you can expense the meal because eating here is never cheap.
Location: L'Atelier de Joël Robuchon, Hôtel du Pont Royal, 5 Rue Montalembert, 75007 Paris, France
Open: Daily from 11.30am to 3.30pm and 6.30pm to midnight
Phone: +33 (0)1 42 22 56 56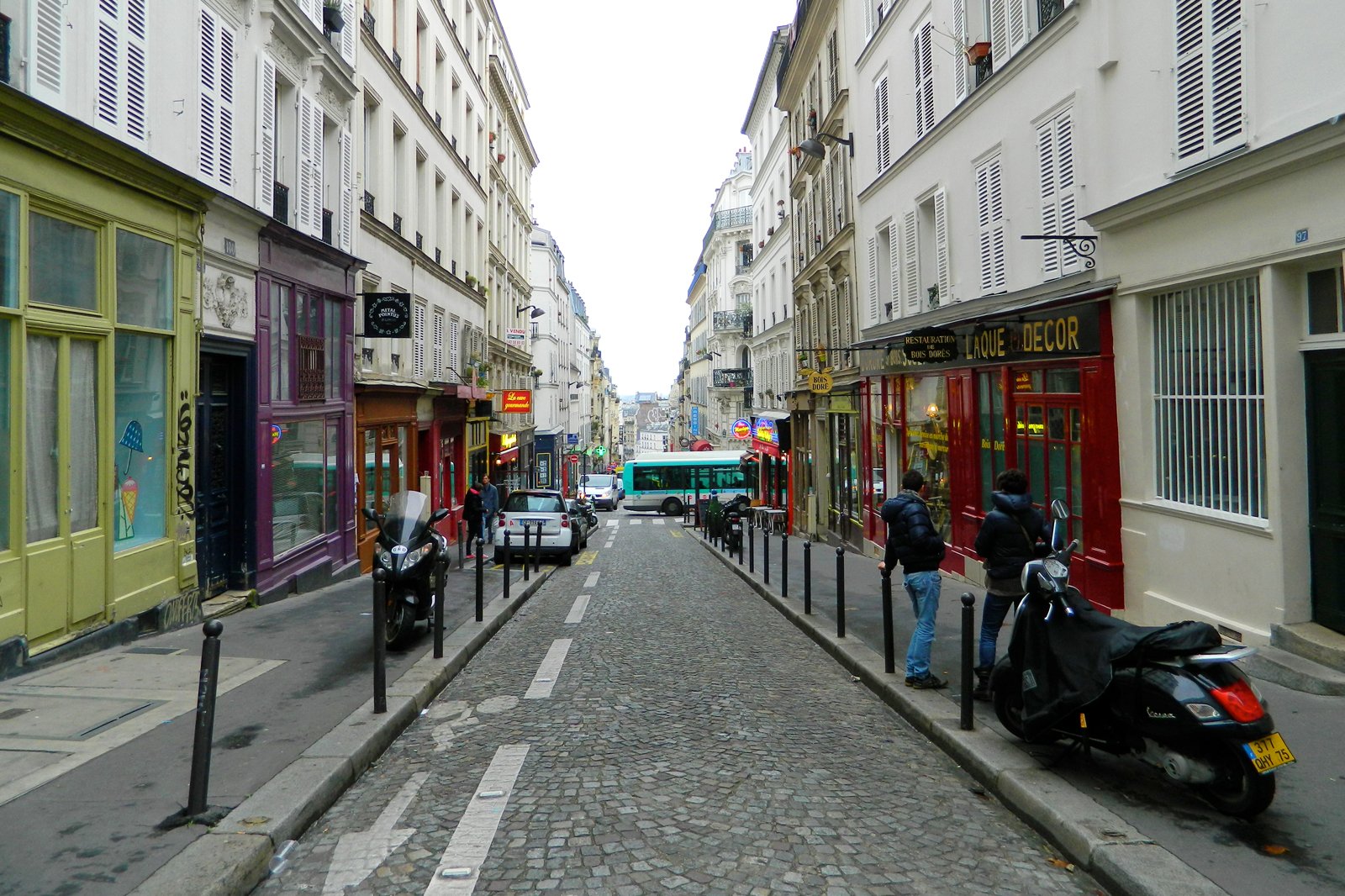 Rue des Martyrs
A place to pick up souvenirs (other than the airport)
Rue des Martyrs is just down the hill from the Sacré-Cœur Basilica, in the beautiful area of Montmartre. This small street bustles with locally-owned shops selling a diverse range of products – fruits, chocolate, cheese, baguettes, toys, jewelry, art and, most importantly, souvenirs. An ideal place to spend a few hours in a vibrant and scenic environment, and a great place to pick up gifts for friends and family back home.
Location: Rue des Martyrs, Paris, France
photo by Freepenguin (CC BY-SA 3.0) modified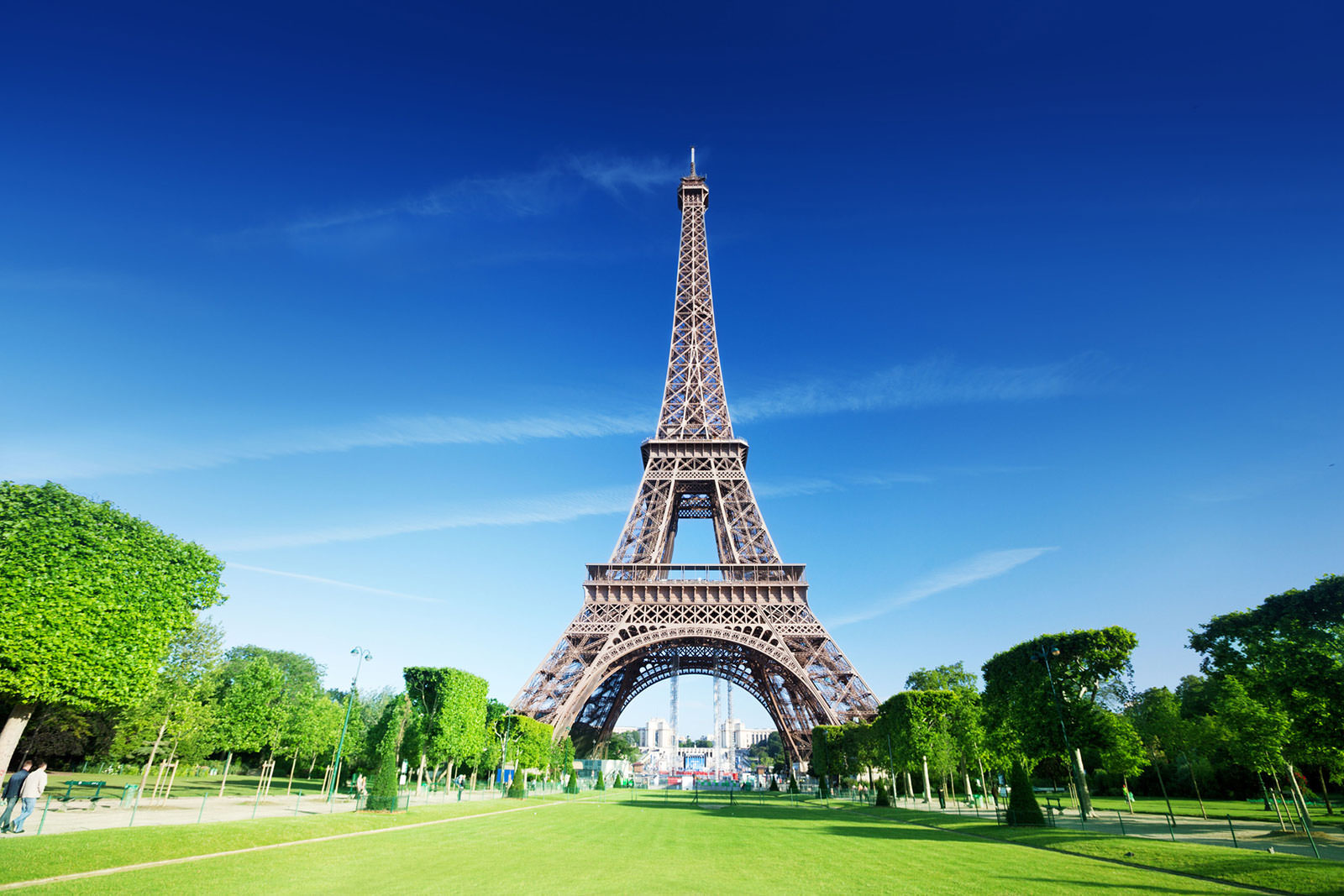 The Eiffel Tower
A landmark worth seeing
The Eiffel Tower is, without a doubt, one of the most recognizable structures in the world and a cultural icon of France. As the tallest structure in Paris, the views from the top are spectacular at any time of day. The tower is open until late, so can easily be visited at the last minute. Climb to the top and take in the sparkling lights of the city – a sight that's sure to enchant you. If it's a spontaneous visit, try to avoid weekends and going between 11am and 5pm as it's usually very busy then.
Location: Eiffel Tower, Champ de Mars, 5 Avenue Anatole France, 75007 Paris, France
Open: Mid-June–early September: daily from 9am to midnight. September–June: daily from 9.30am to 11.45pm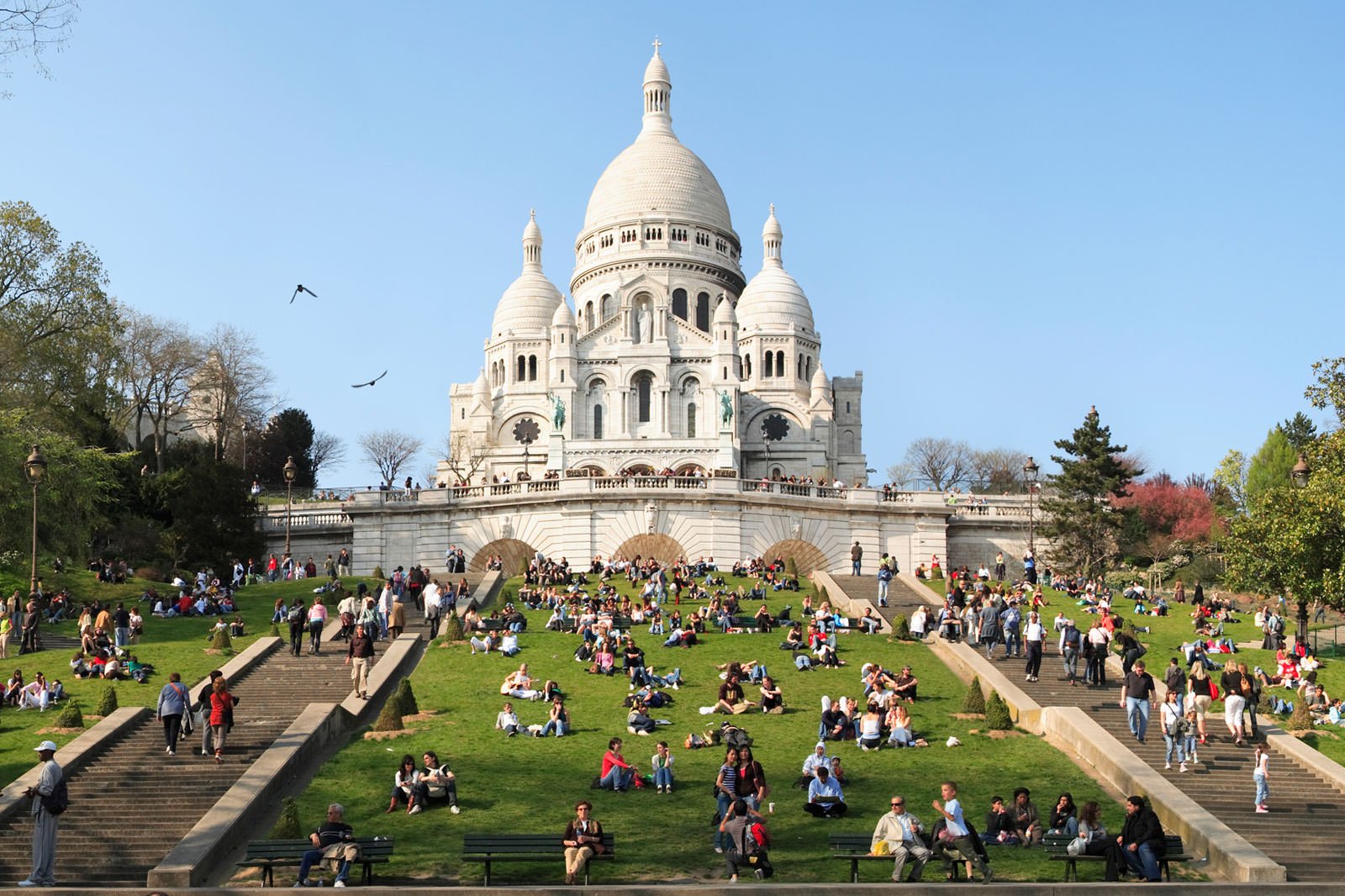 The Sacré-Cœur Basilica, Montmartre
If you want to see something else
The Sacré-Cœur Basilica is a Roman Catholic church that's well worth visiting, if you have the extra time. As well as being ridiculously beautiful, the structure also boasts stunning views of Paris. Come here during sunset and watch the Eiffel Tower basking in golden glory. Step inside and explore the basilica itself, admiring its intricate white-stoned architecture and the magical atmosphere. If you want to climb up to the dome, use the entrance outside the Basilica, on the left-hand side. Beware of pickpockets and scam artists in the area. Entry is free for all.
Location: Sacré-Cœur Basilica, 1 Parvis du Sacré-Cœur, 75018 Paris, France
Open: Daily from 6am to 10.30pm