Top 10 Specialty Restaurants in Antibes
The Best Places for Local Food in Antibes
Antibes has a number of excellent restaurants featuring freshly caught seafood as well as seasonal fruits and vegetables produced by the region's local growers. Whether you're relaxing on a sun-drenched terrace or in a warm, intimate room with a view across the old town, the port or even the sea, the restaurateurs of Antibes are on hand to tantalize your taste buds.
Some will even try their best to introduce your children to some new flavors. From Michelin-starred restaurants to more relaxed settings, you can be sure to enjoy a delicious experience. Discover the top 10 specialty restaurants in Antibes.
1
Le Figuier de Saint-Esprit
Sophisticated regional flavors with a typical Provencal backdrop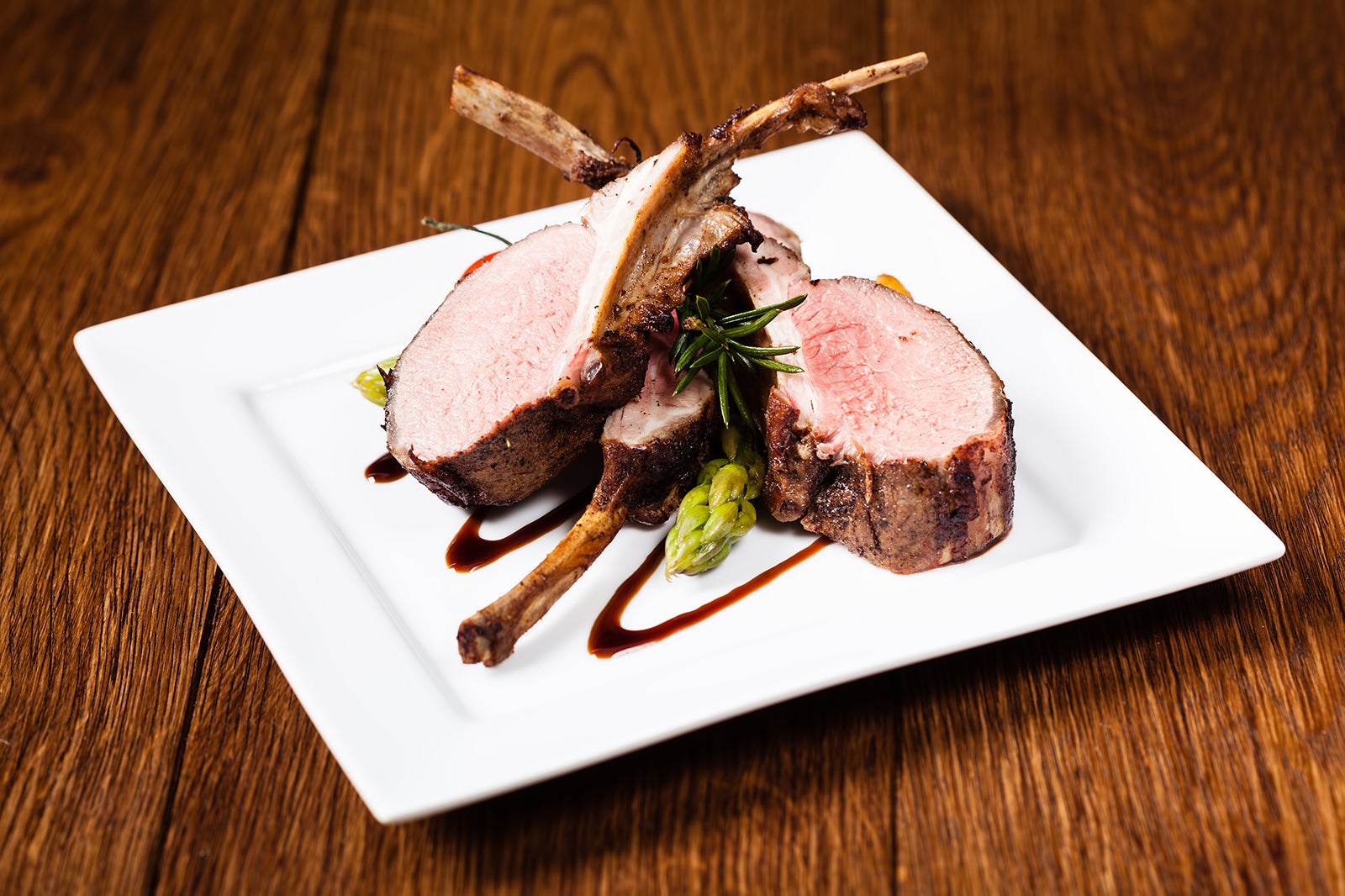 Le Figuier de Saint-Esprit is a Michelin star gourmet restaurant that counts on quality regional produce and the wide experience of the chef. Meat and fish pair perfectly to create an unexpected symphony of flavors on your palate and awaken your senses. The unmissable dishes include a saddle of Alpilles lamb and squid and clam cannelloni.
Sitting on the ramparts of Old Antibes (Le Vieil Antibes), the backdrop is as unforgettable as the delights elegantly presented on your plate, with old stones, a shady outdoor seating area and decoration thought out down to the last detail to make an absolutely idyllic setting. In short, a date with tradition and authenticity awaits.
Location: 14 rue de Saint-Esprit, 06600 Antibes, France
Open: Thursday–Sunday from noon to 2 pm and 7.30 pm to 10.30 pm, Monday and Wednesday from 7.30 pm to 10.30 pm (closed Tuesdays)
Phone: +33 (0)4 93 34 50 12
2
L'Arazur
An array of gourmet specialties in Antibes Old Town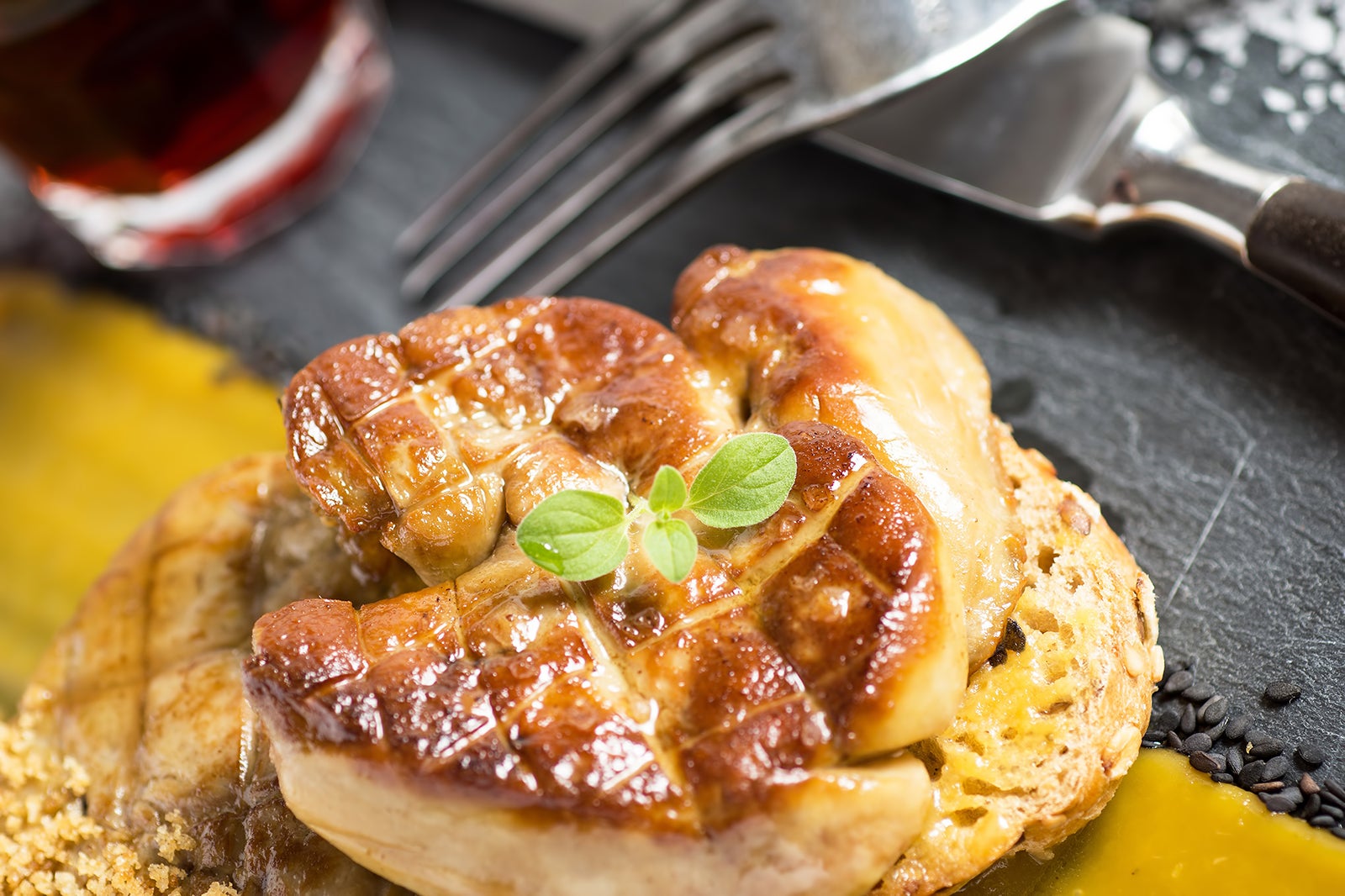 L'Arazur is a delicious restaurant with an extensive gourmet menu. It hides in the winding streets of Antibes Old Town (Le Vieil Antibes) and is an unmissable restaurant that will make you fall in love with its gourmet cooking and menu that's being constantly reinvented. It boasts dishes that subtly mix meat and fish products and exude generosity.
Try a fixed menu or make your choice, and maybe even decide on a wine to pair with your meal. What's the house special? The pigeon and foie gras pasties. You're sure to enjoy sitting out on the charming terrace or in one of the dining rooms, one of which has a direct view over the kitchen and the other over the basement for a more refreshing, intimate and authentic atmosphere.
Location: 8 rue des Palmiers, 06600 Antibes, France
Open: Wednesday–Friday from 9 am to 7 pm, (closed Saturday–Tuesday)
Phone: +33 (0)4 93 34 75 60
3
Le Vauban
Modern and creative market cooking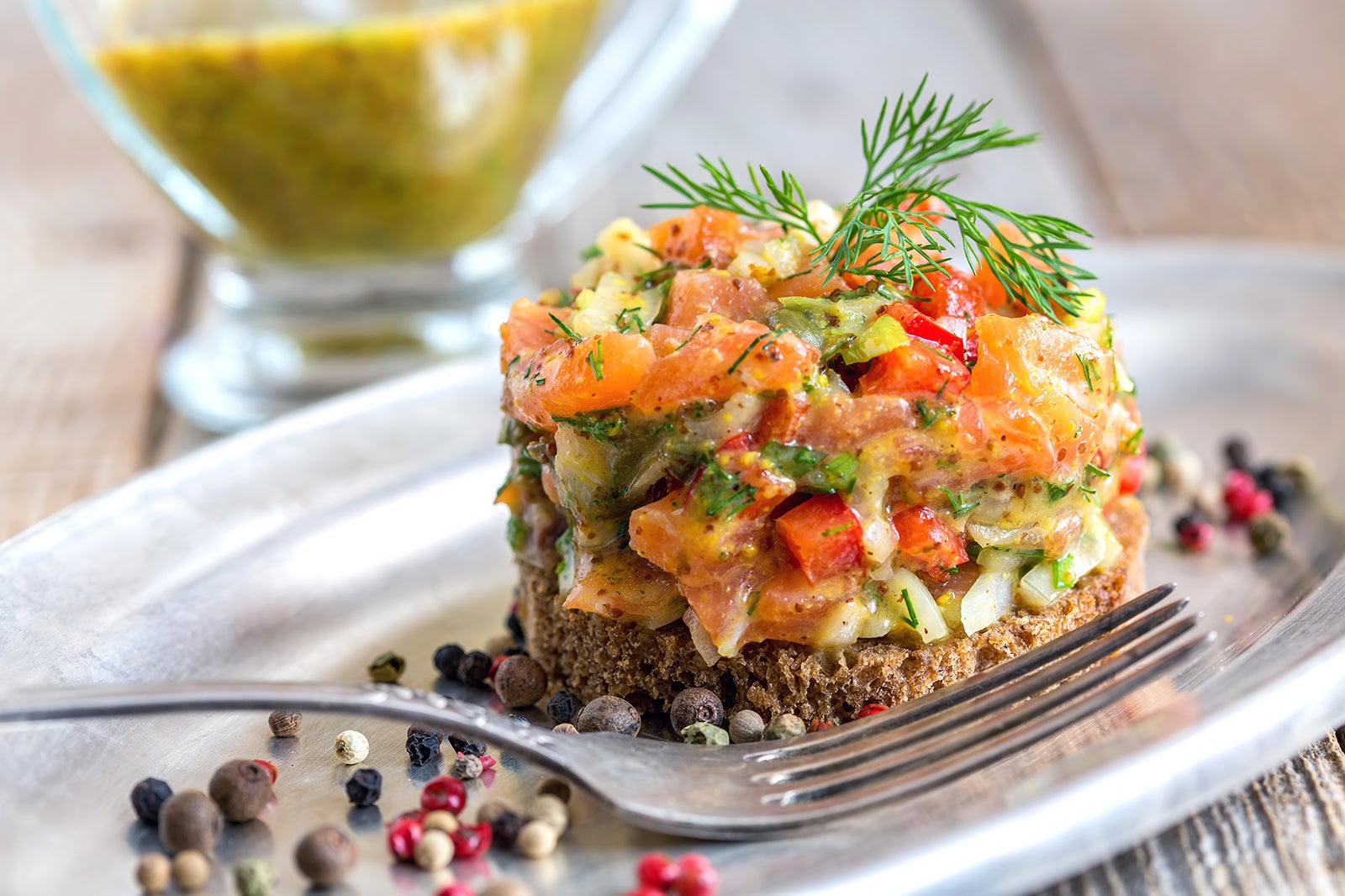 Le Vauban is a semi-gourmet restaurant in the heart of the old town, a stone's throw away from the port. It gives pride of place to fresh and seasonal produce and welcomes you into an extremely warm atmosphere. Everything's a feast for the eyes from the decoration to the dishes garnished with finesse, mastery and elegance.
Whether you go for a fixed menu or a tasting menu, you'll be carried away by an explosion of flavor. You'll love everything, from the fish and mussel tartare brought out with horseradish and rocket juice to the apricot tart with light lavender cream or to the stone bass steak with einkorn, vegetables and crustacean gravy.
Open: Wednesday–Thursday and Saturday–Sunday from 12.15 pm to 1.30 pm and 6.30 pm to 7 pm, Friday from midnight to 7 pm, (closed Monday–Tuesday)
Phone: +33 (0)4 93 34 33 05
4
Chez Mô - Albert 1er
Sublime seafood against a sophisticated backdrop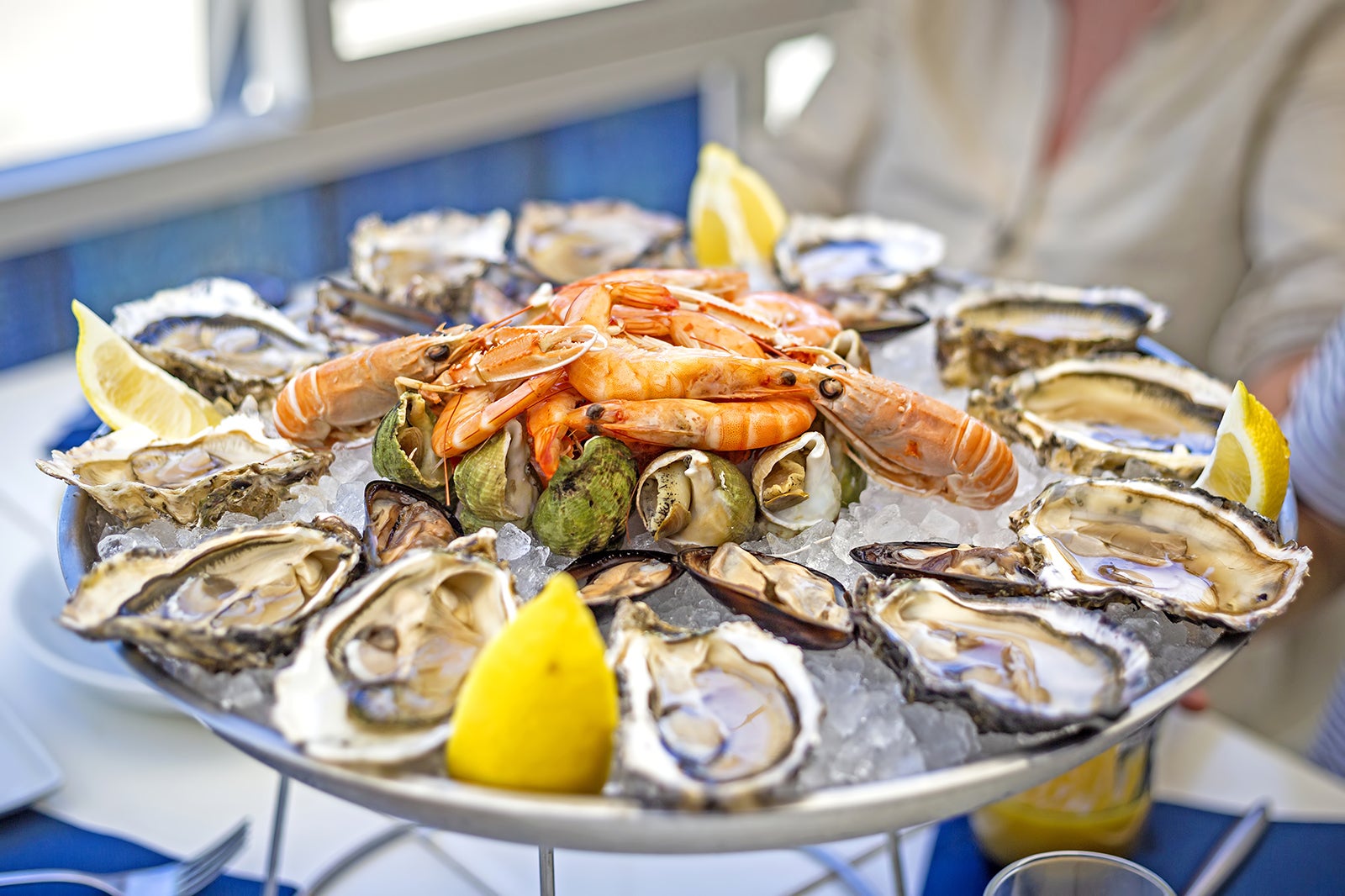 Chez Mô – Albert 1er, fishmonger and restaurant a stone's throw away from the ramparts and the Cap d'Antibes peninsula, offers you the best the sea has to offer. Taste recently caught seafood treats, enhanced by the gourmet recipes of traditional French cooking in a pleasantly chic and comfortable environment.
The restaurant is always reinventing its menu, and currently offers a sublime selection of wild and farmed fish, super fresh oysters, crustaceans, sea urchins and shellfish, some of which are served in the form of irresistible Japanese sushi. Express or relaxed menus, dishes of the day and all you can eat oyster tastings are also available. You'll be swept away by the Mediterranean flavors of this restaurant that prioritizes seasonal produce.
Location: 46, boulevard Albert Ier, 06600, Antibes, France
Open: Tuesday–Wednesday from 9.30 am to 1 pm, Thursday–Sunday from 10.30 am to 6.30 pm, (closed Mondays)
Phone: +33 (0)4 93 34 33 54
5
Restaurant de Bacon
Spotlight on bouillabaisse and seafood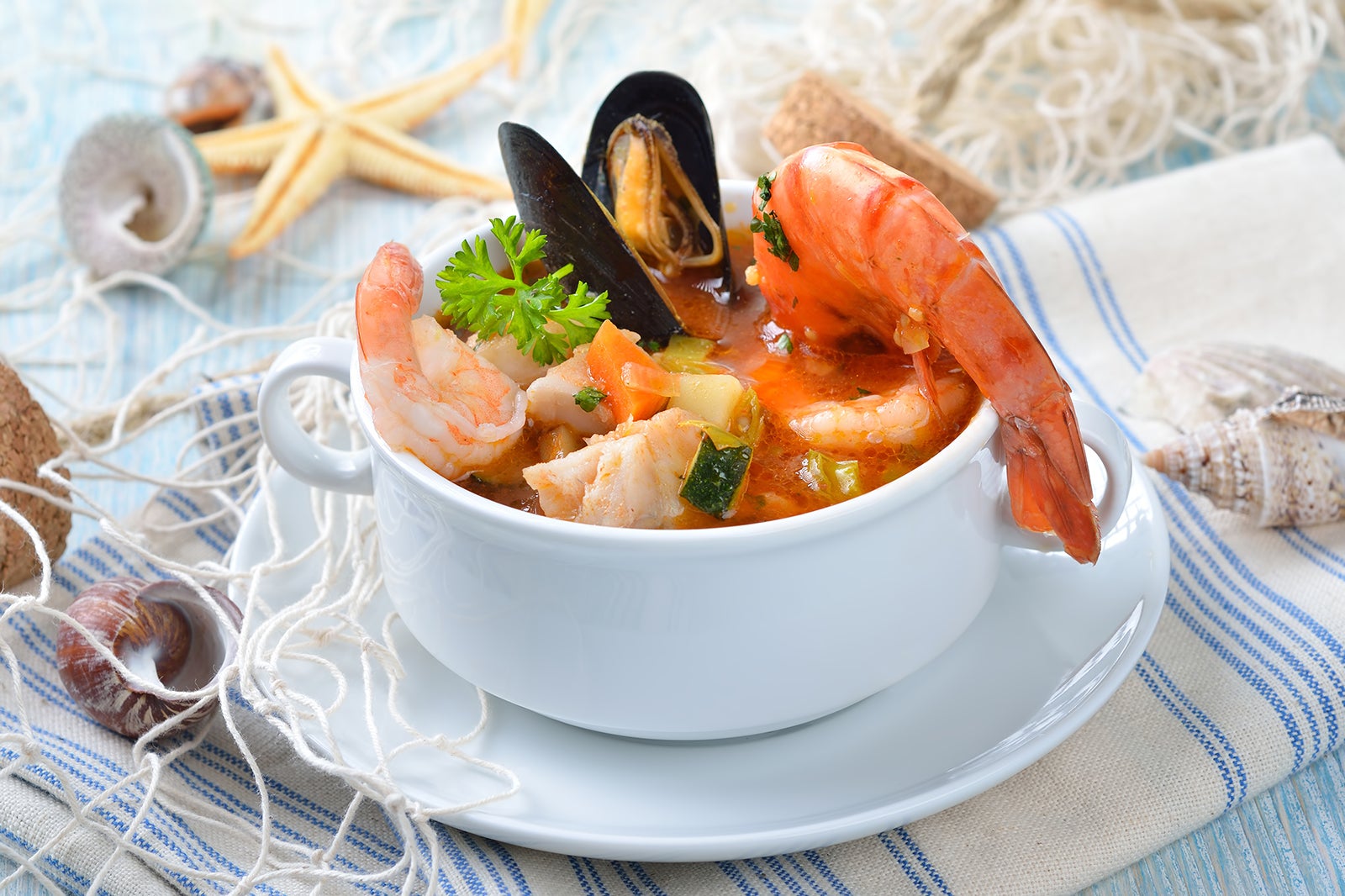 Restaurant de Bacon is a delicious seafood restaurant with authentic local cuisine. With a terrace with an unobstructed view over the sea, the restaurant invites you to taste a menu with a salty feeling. Original creations feature on the menu, such as lobster pasta, vegetable and langoustine tempura and, for dessert, a mandarin chocolate dome. They stand alongside classics such as the unmissable bouillabaisse.
Quality, freshness and perfect mastery are the keywords of this restaurant which is just as famous for its paradise setting as it is for its dishes. In short, it's fine cuisine with well thought out flavors that await you in this extremely friendly restaurant where all members of the family will be welcomed.
Location: 664 boulevard de Bacon, 06600, Antibes, France
Open: Monday–Saturday from noon to 2 pm and 7 pm to 10 pm, Sunday from noon to 2.30 pm and 7 pm to 10 pm
Phone: +33 (0)4 93 61 50 02
6
Le P'tit Cageot
An intimate restaurant at the heart of Antibes Old Town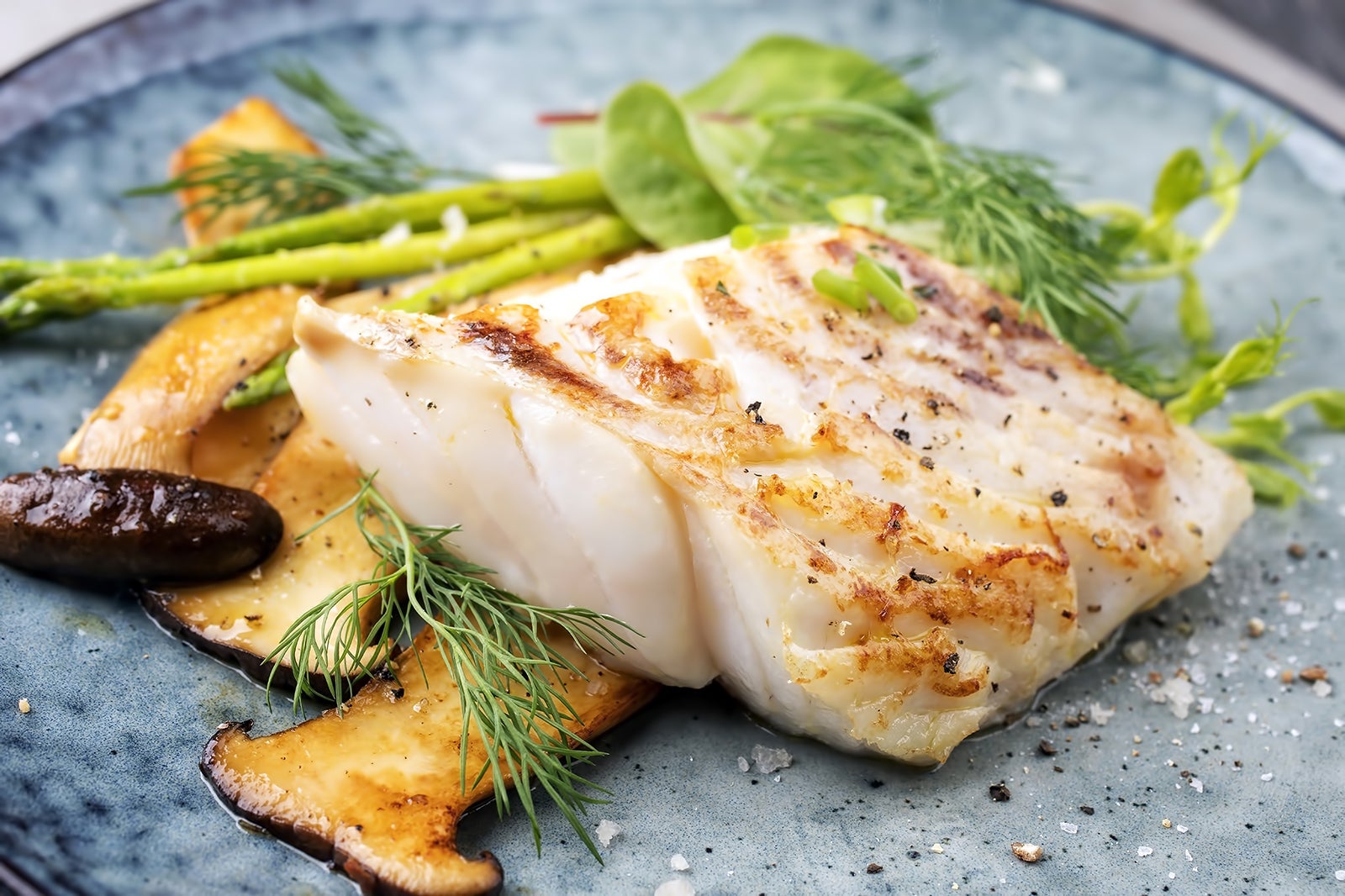 Le P'tit Cageot is a small 30-person restaurant that welcomes you into an authentic and warm atmosphere, complete with a small terrace which looks out over the charming Saint-Bernardin Chapel (Chapelle Saint-Bernardin). The chef's meticulous, gourmet cooking combines both tradition and modernity. The deals cover a large price bracket and are thus aimed at families, couples and foodies.
The wine list puts the spotlight on the work of small independent wine growers and the wines selected pair perfectly with the dishes offered in accordance with the seasons, especially the thinly sliced blue lobster, guinea fowl supreme, roasted fish of the day and, for dessert, black forest gateau with Bonnieux cherries.
Location: 5 rue du Dr Rostand, 06600, Antibes, France
Open: Tuesday–Saturday from noon to 2 pm and 7 pm to 10 pm, (closed Sunday–Monday)
Phone: +33 (0)4 89 68 48 66
7
La Taille de Guêpe
Meticulously made meat and fish cuisine peppered with flowers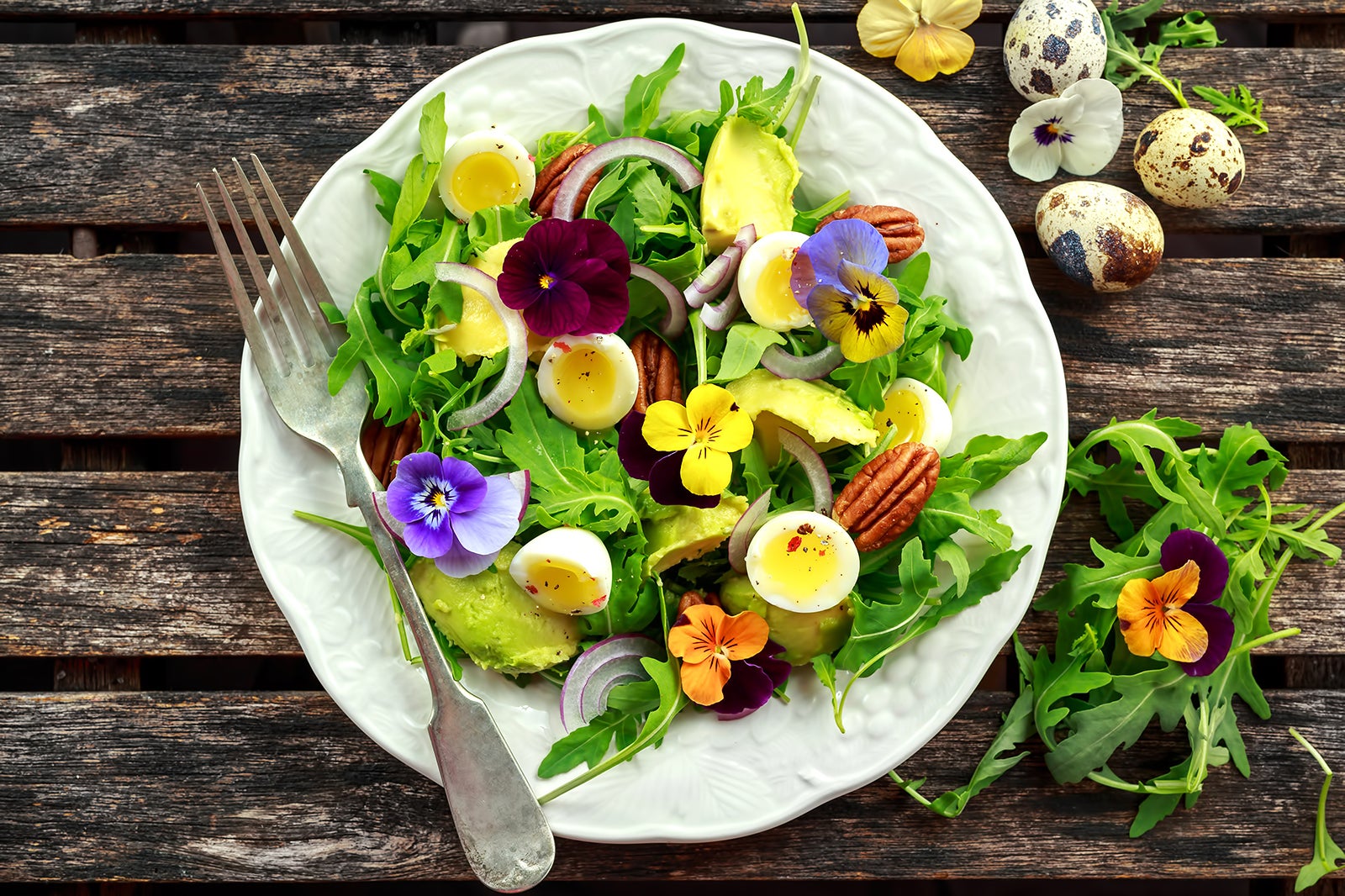 Food
Couples
Families
Unusual
La Taille de Guêpe is a restaurant in the old town that will charm you with its modern approach to cooking and its love for flowers, fruit and vegetables. Flick through the menu and be tempted by a variety of flavors for this culinary journey that will take you to the delights of Mother Nature's garden and beyond.
See for yourself, as you choose from zucchini flowers stuffed with goat's cheese, vegetable tartare, flower and germinated grain salad, a variety of flower ice creams and strawberry purée, to name but a few. You'll be given an extremely warm welcome and the value for money is unbeatable. Discover this restaurant as a couple or as a family, as the unusual dishes will awaken the curiosity of food lovers of all ages.
Location: 24 rue de Fersen, 06600, Antibes, France
Open: Wednesday–Monday from noon to 2 pm and 7 pm to 10 pm, (closed Tuesdays)
Phone: +33 (0)4 93 74 03 58
8
Bistro & Co.
A plateful of friendliness and generosity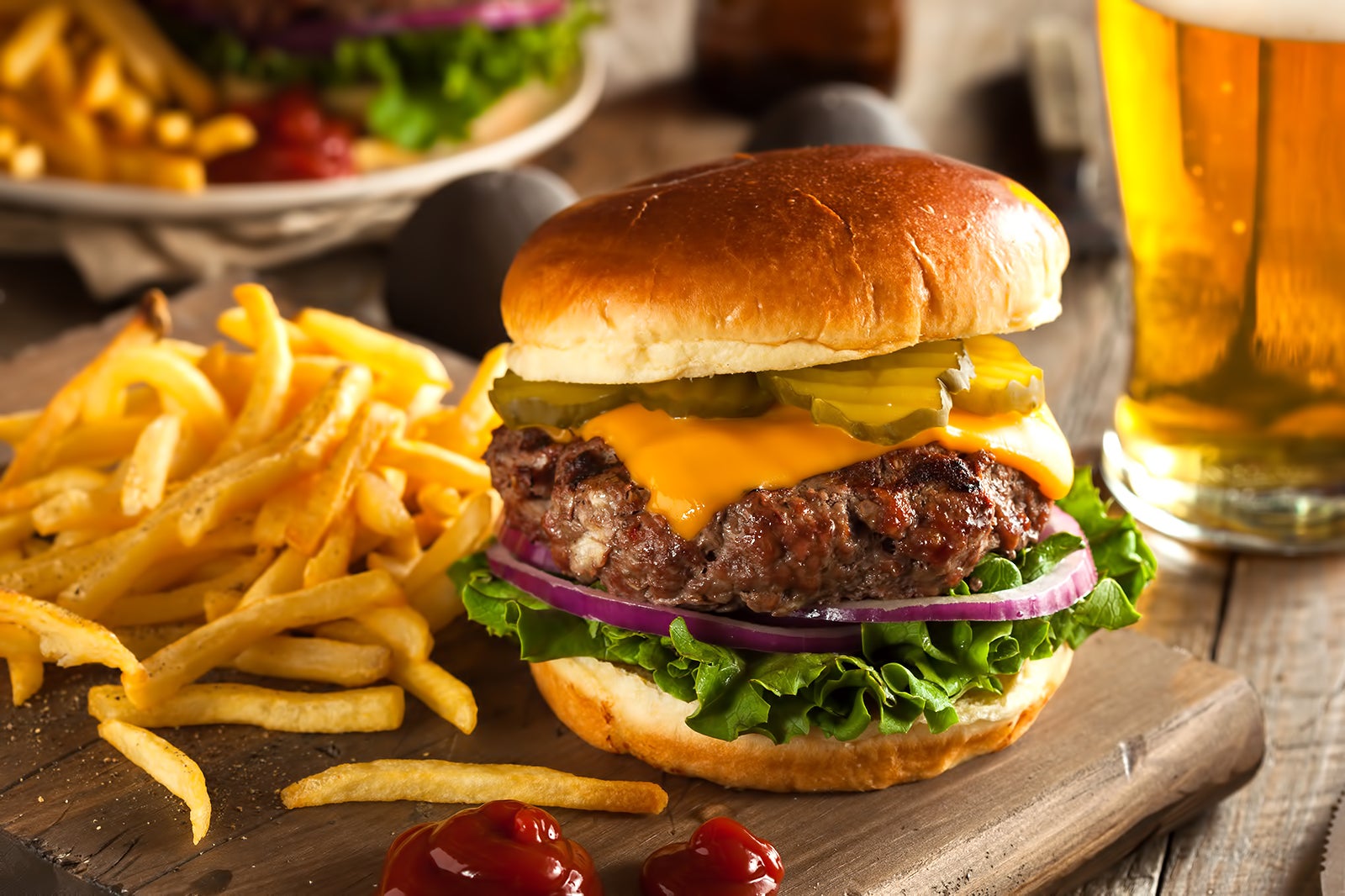 Bistro & Co. is friendly and generous with a complimentary drink and other welcome gestures, not to mention the lavishly garnished dishes. Make yourself comfortable in this modern and welcoming setting and treat yourself to focaccia and pizza hot out of the oven, juicy burgers, spare ribs and gourmet pasta bakes.
The prices are more than reasonable and the politeness and professionalism of the staff will also leave a lasting memory. In short, this restaurant is one to remember. The dishes it serves are both tasty and elegant, from appetizers through to dessert. It even has two carparks outside to make your gourmet escape even easier.
Location: Espace Laporte, 1170 route de Nice, 06600, Antibes, France
Open: Daily from 11.30 am to 2 pm and 6:30 pm to 9:30 pm
Phone: +33 (0)4 97 28 18 99
9
Côté Terroir
A gourmet treasure from Antibes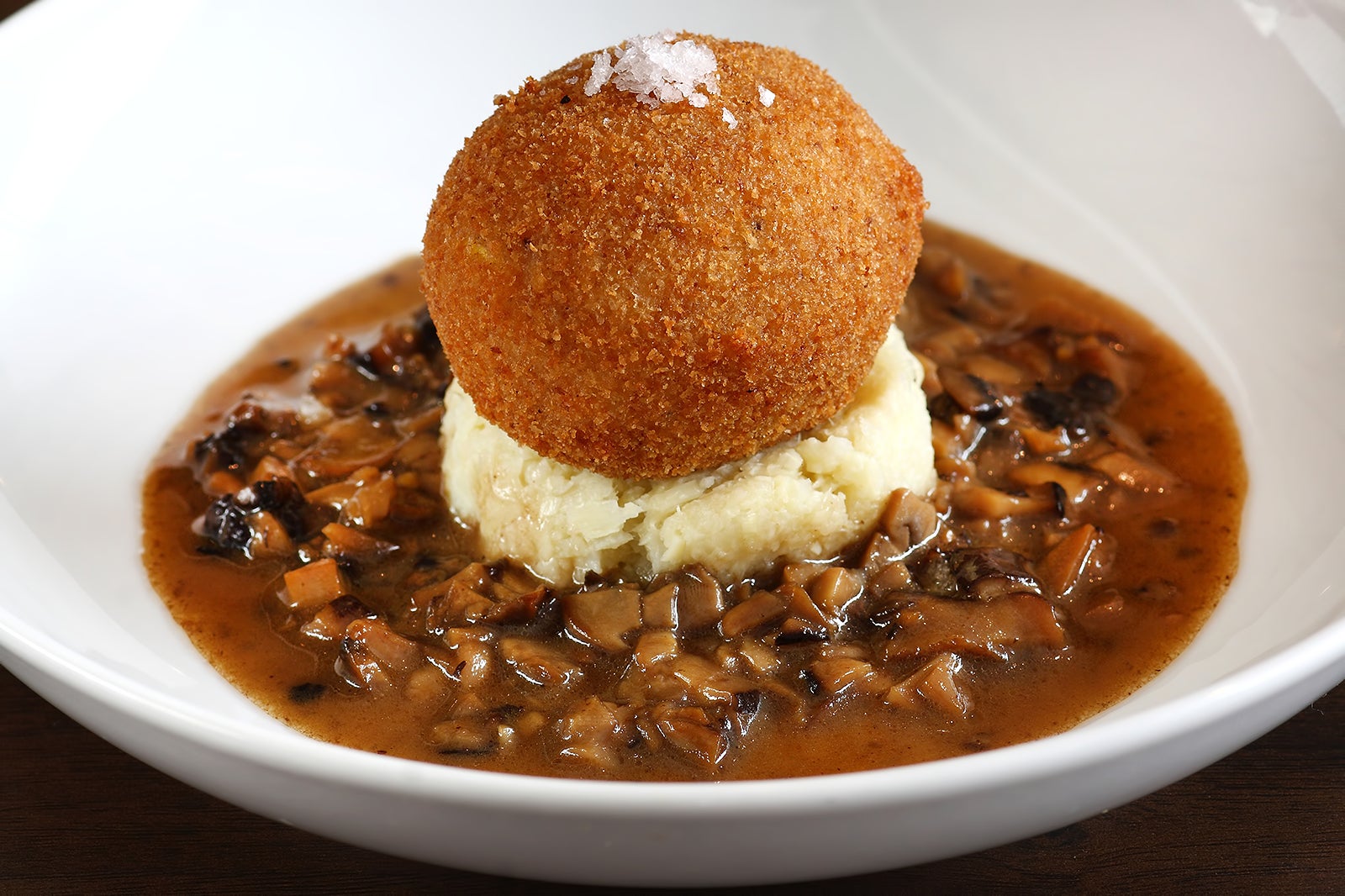 Côté Terroir is a delightful and romantic restaurant in the heart of Antibes. When you set foot inside, you'll discover its friendly interior and table d'hôtes on the first floor with a small shop giving pride of place to local produce. You'll be charmed by the caring and attentive welcome and sophisticated dishes coming from the kitchen.
Crunchy runny egg, pérugines (bite-sized sausages), gravlax salmon and shellfish feature among the delights that will caress your taste buds. The sweet note that announces the end of this symphony of flavors will be presented on a board with a ruler so you can measure the degree of gourmet cooking.
Location: 22 rue Fourmillière, 06600 Antibes, France
Open: Wednesday–Saturday from noon to 1.30 pm and from 7 pm to 9 pm, Sunday from noon to 1.30 pm (closed Monday–Tuesday)
Phone: +33 (0)4 92 90 06 45
10
Ti Toques
A laid back, gourmet restaurant just a stone's throw from the beach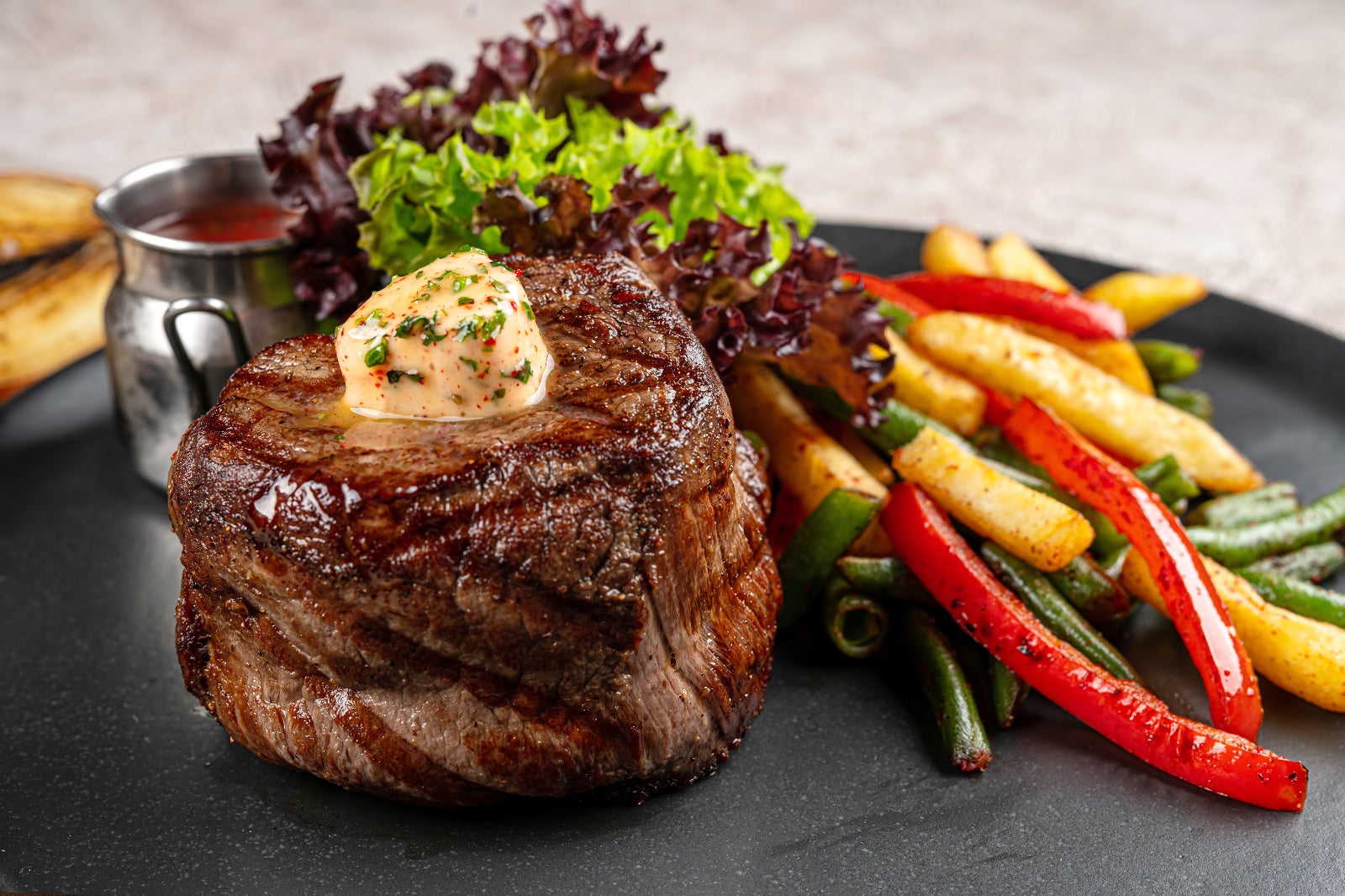 Ti Toques, in the heart of Juan-les-Pins, is a charming family restaurant close to the beach. The chef will prepare your chosen dishes from the varied menu before your very eyes, including meat, fresh fish, generous salads and original vegetarian dishes. There's a range of culinary delights be it on the fixed menu or the dish of the day.
It's excellent value for money and children can also try the well thought out dishes to exercise their taste buds. Don't miss the potato waffle with runny egg and chives, tomato and shrimps or the irresistible fries and salad with tartare sauce.
Location: 9 avenue Louis Gallet, 06160 Antibes, France
Open: Tuesday–Saturday from noon to 1.45 pm and 7 pm to 10 pm, (closed Sunday–Monday)
Phone: +33 (0)4 92 90 25 12
Back to top