The breathtaking Calanques National Park stretches over 85 sq km of land and 400 sq km of sea, offering unique geology, diverse wildlife, and walking trails. Many come to the park for the hiking, climbing and dizzying clifftop views, as well as the opportunity to see rare birds, sea turtles, and Europe's biggest lizard.
The park's long maritime history has left it with numerous quaint fishing villages, surrounded by gentle sandy beaches sloping down to warm waters. Admire pastel-coloured buildings and centuries-old manor houses, or sip wine from local vineyards while you watch boats come and go in the harbor. Calanques National Park is a must-visit for anyone who loves the great outdoors. You can kayak around the coast to reach remote coves or scuba dive in the park's underwater caverns.
Calanques National Park near Marseille - one of the highlights of 9 Best Things to Do for Couples in Marseille and 8 Things to Do in Marseille on a Small Budget (Read all about Marseille here)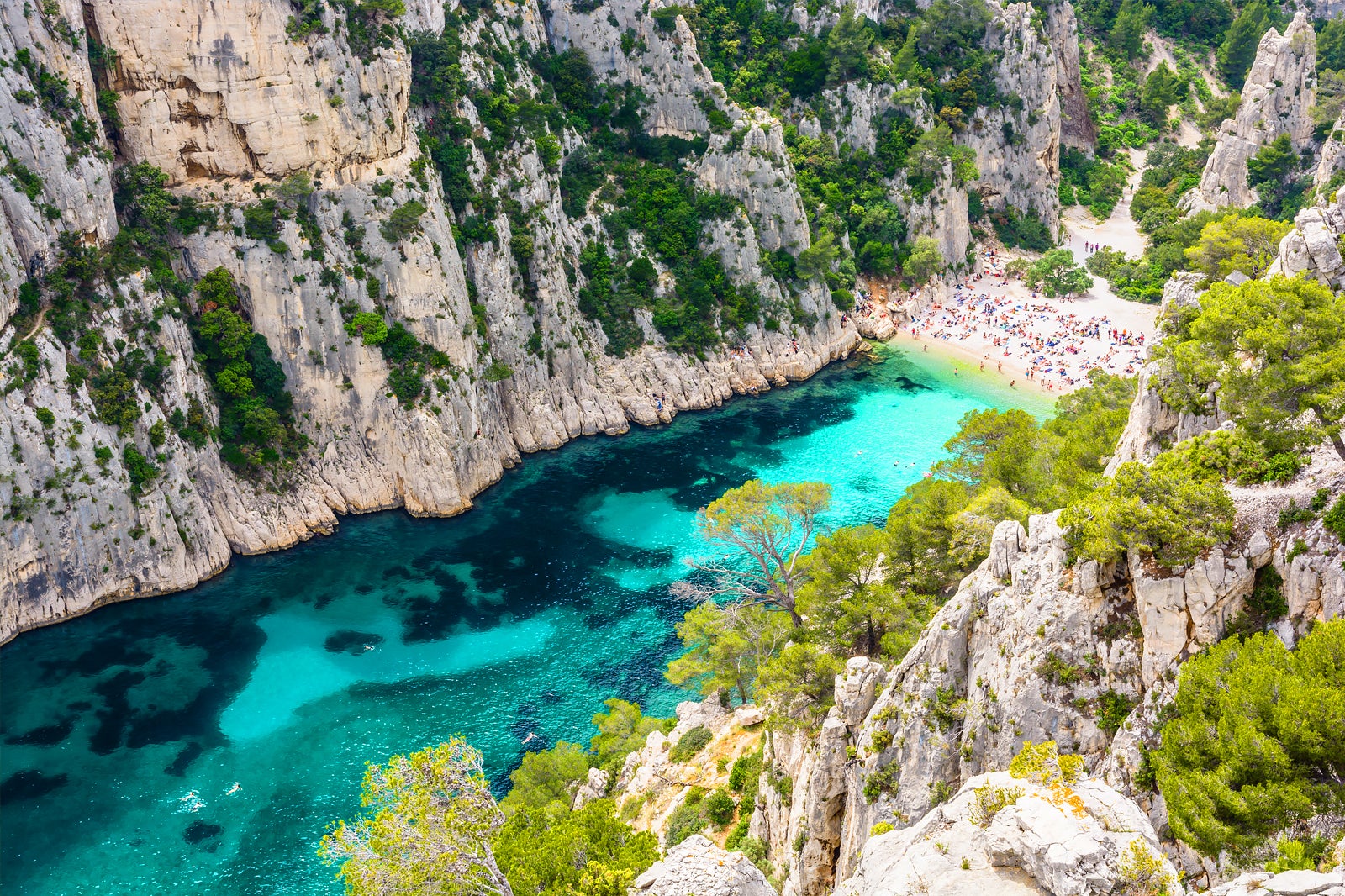 What is the geology of Calanques National Park?
Calanques National Park has very little soil, so the grasses, ferns, juniper trees and rosemary plants that live here have adapted to the rocky habitat. The park is home to 25 different species of birds, including Bonelli's eagles and great horned owls. Loggerhead turtles, dolphins and octopuses have all been spotted in the waters of Calanques, though you're more likely to see shoals of rockfish and groupers.
A calanque is a rocky inlet with steep sides, and there are dozens of them in the limestone along this part of the coastline. The same processes of erosion which create the inlets also contribute to the formation of caves, ravines, and islands, and gives the national park its unique landscape. Soaring white cliffs tower over turquoise bays, which are fed by cool underground streams.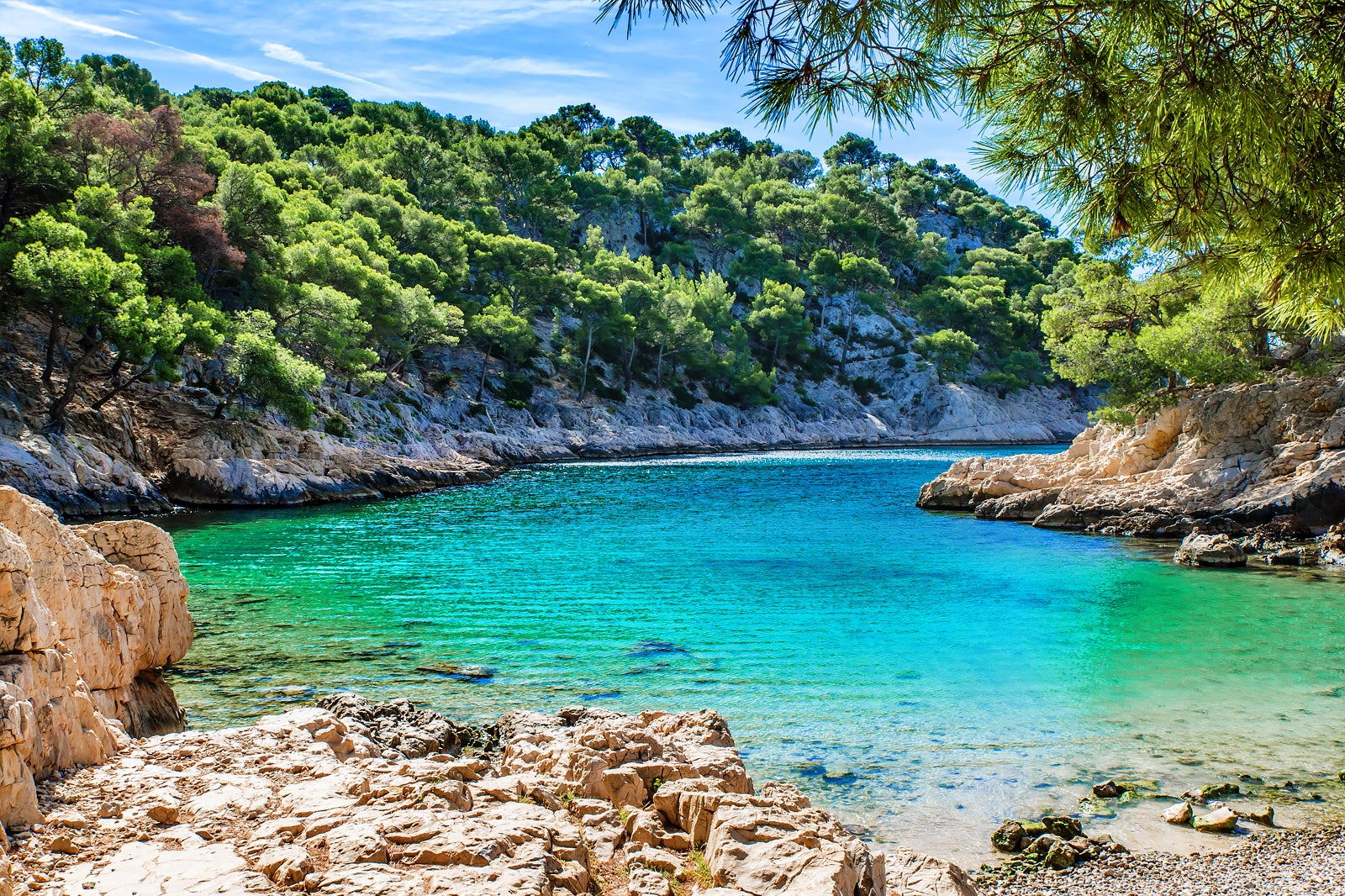 What are the highlights and features of Calanques National Park?
Calanques National Park's pristine beaches are excellent for bathing and sunbathing. The broad beach at Calanque de Sormiou is popular with families, while those who prefer remoteness often head to Calanque d'En Vau or Calanque de Port Pin. Hiking is a popular activity, with the well-maintained trails of Calanques de Cassis offering stunning views from the cliffs. Keen rock climbers will appreciate the challenging routes around Cap Canaille.
Explore the sea by renting a kayak or taking a kayak tour, which lets you get close to the craggy shoreline. Alternately, boat tours cover more neighborhoods and come with an experienced guide to tell you about the park's history and wildlife. Scuba diving in Calanques National Park is spectacular, with a highlight being the breathtaking 27,000-year-old cave art in Cosquer Cave, which can only be reached underwater.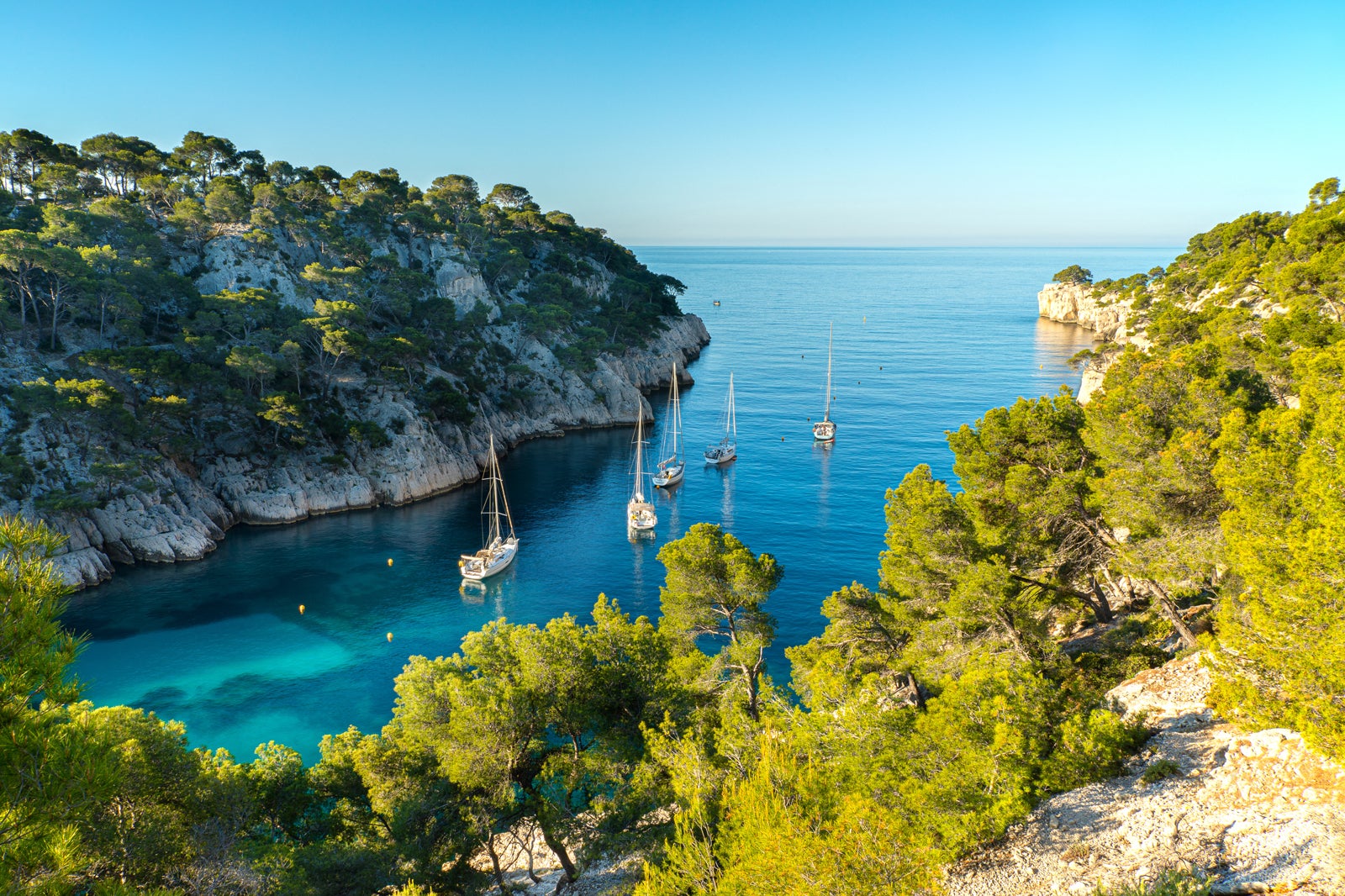 Good to know about Calanques National Park
Trains and buses frequently shuttle between Marseille and the fishing village of Cassis. The main hiking trail passes through the village, and it's a short walk to several beaches. If you're staying in Marseille, there are also day trips by boat that leave from Marseille port. Check the weather if you're visiting between June and September, as high temperatures and the risk of fires mean many of the calanques are closed.
Calanques National Park's pebbled beaches can be hard on your feet, so take water shoes, and wear comfortable hiking boots if you're tackling tough terrain. Pack sunscreen and a hat, as the weather can be hot even in spring. If you don't feel like taking a picnic, you can stop for lunch at Le Château in Calanque Sormiou or Bar Nautic in Calanque Morgiou.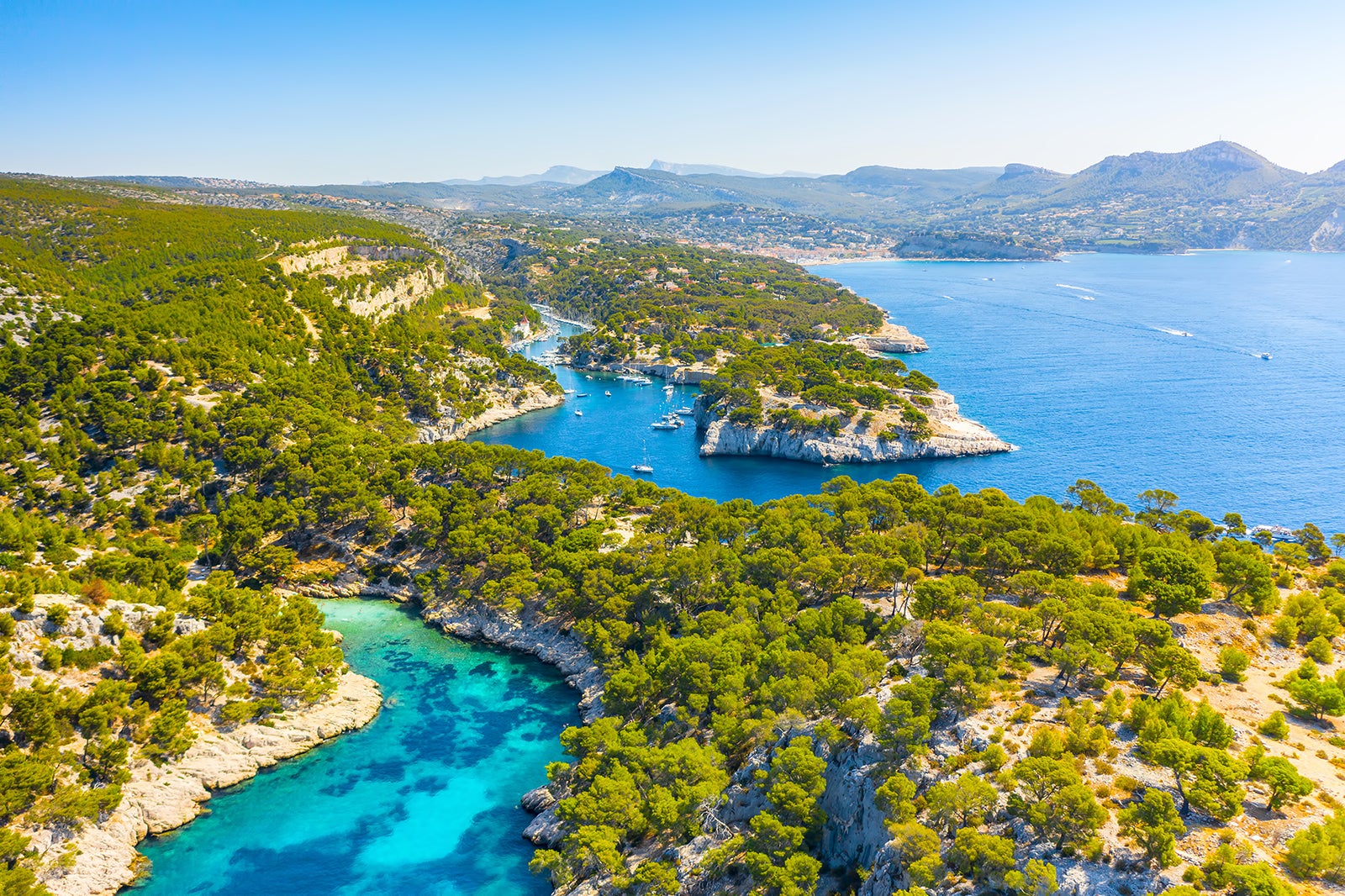 Calanques National Park near Marseille
Open: +33 (0)4 20 10 50 00
Back to top