10 Best Things to Do in Paris
What is Paris Most Famous For?
Paris is famed as a must-see destination for very good reason. History buffs will be delighted by the many historic buildings and monuments, fashionistas will be pleased to shop in the trendiest boutiques, gourmands will be thrilled to sample the outstanding food and wine, and the list could go on and on…
This selection of the best things to do in Paris was not simple to make. Paris has so many places of interest, making it difficult to compress down to a reasonable number. Please don't blame us if your favorite Parisian site is not listed below. It certainly will be part of one of our many pages introducing all that you shouldn't miss in Paris, the "city of light", the capital city of France.
What are the best things to do in Paris?
1
Eiffel Tower
Take in the view from the top of Paris' most iconic monument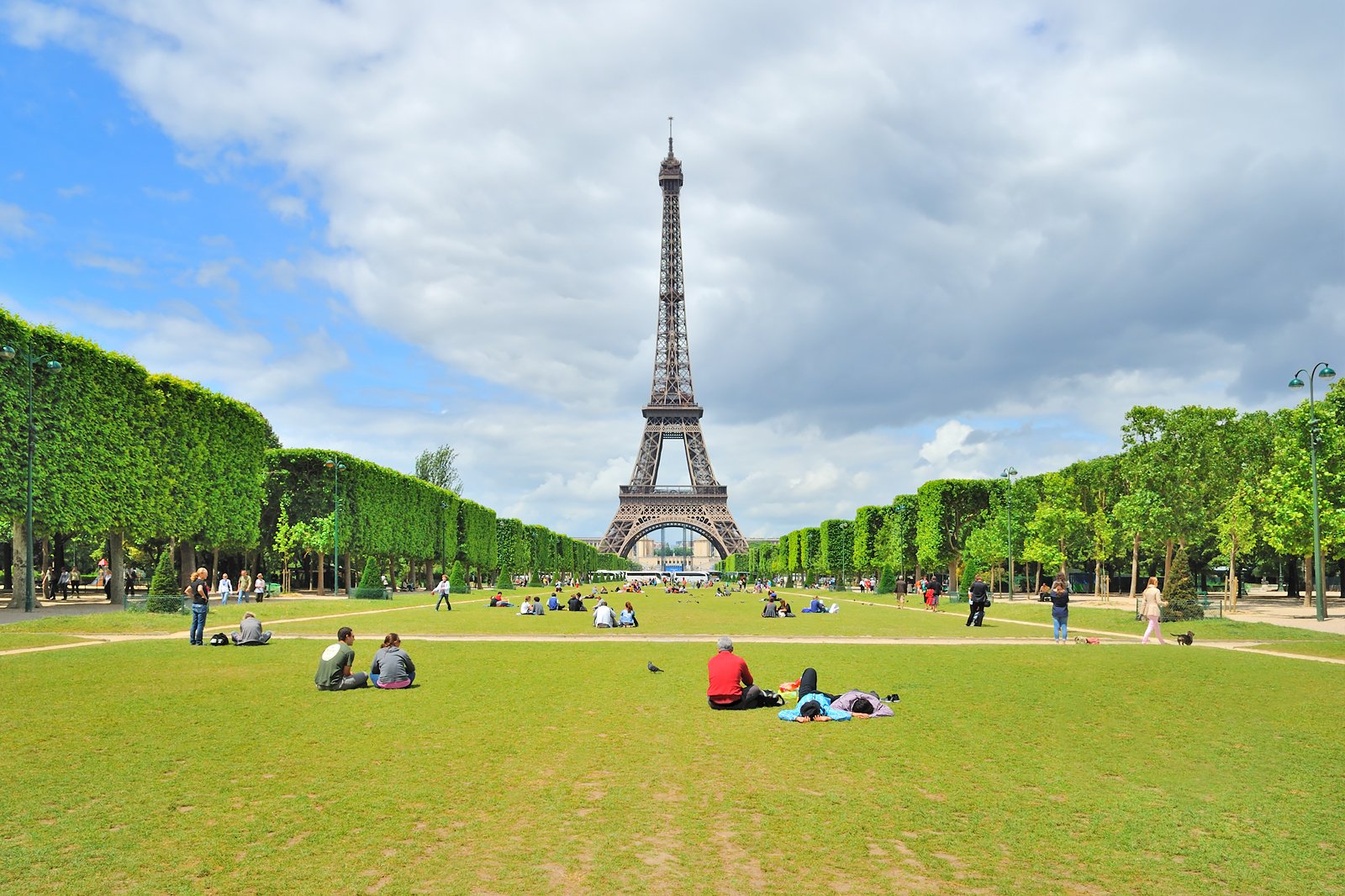 The wrought iron lady – a tower is feminine in French – is a must-see if you come to Paris. With a height of 324 meters, 3 storeys, and a 674-step staircase, it certainly can't go unnoticed. You'll find a Michelin-starred restaurant and a French macaron bar on the second floor, and a champagne bar on the third floor. Its worldwide fame makes the Eiffel Tower a crowded place: you should book a ticket online beforehand if you want to get to the top by lift. Be aware of the scam artists roaming around the Eiffel Tower square.
Read more
Location: Right next to the Seine River on the Champs de Mars in the 7th Arrondissement of Paris, France
Open: Daily, from 9.30 am to 11 pm
2
Champs-Élysées
Enjoy a stroll on the "most beautiful avenue in the world"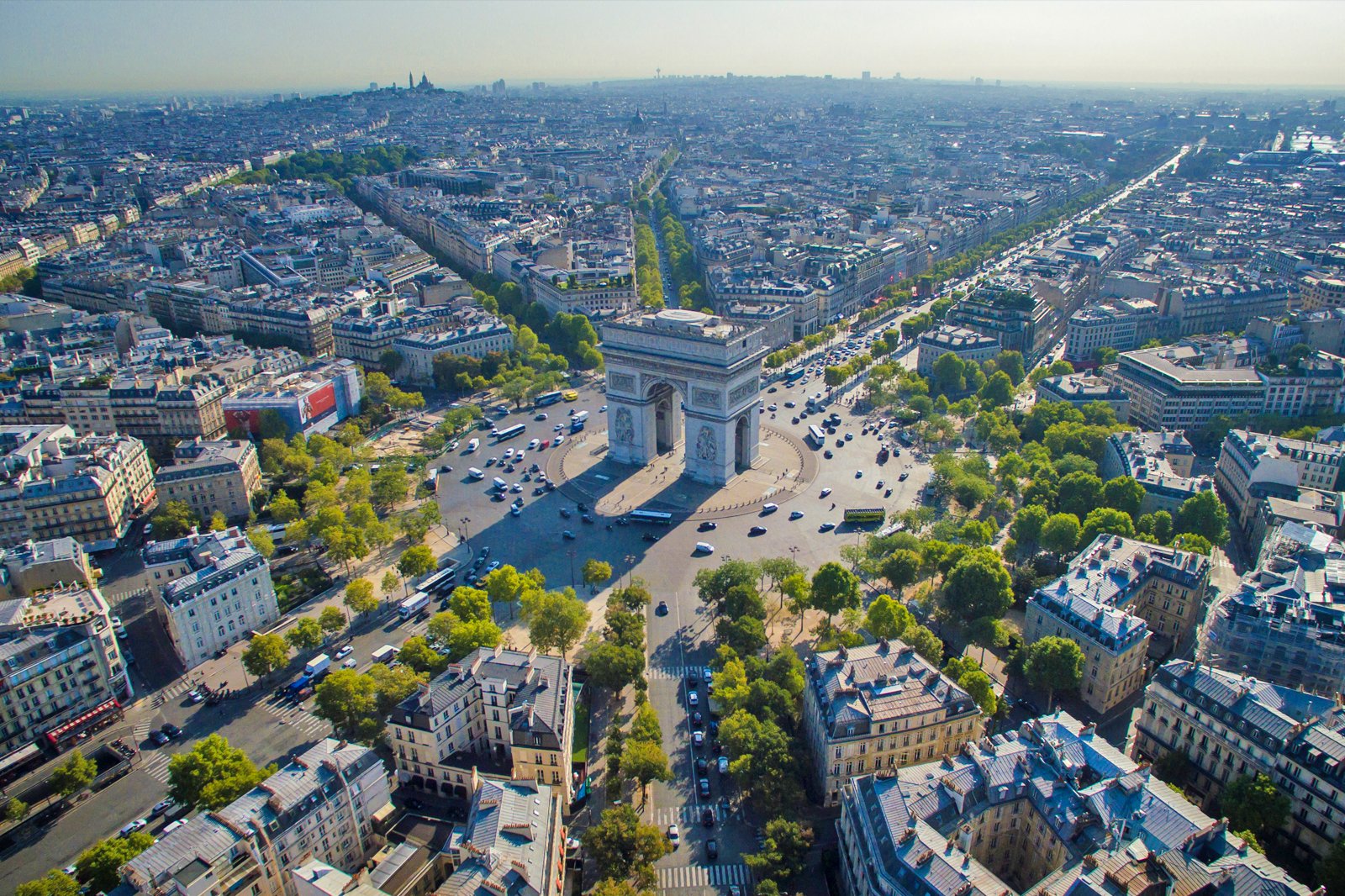 Stretching for almost 2 km between Place Charles de Gaulle and Place de la Concorde, Champs-Élysées Avenue is an iconic street of Paris famed for its stylish restaurants and cafés, luxury boutiques, big-brand stores and theatres. Go to the top of the Arc de Triomphe on Place Charles de Gaulle to get a stunning view of the tree-lined avenue and of the Voie Triomphale – the Triumphal Way. The street forms a straight line between the Arc de Triomphe du Carrousel, the Obelisk of Place de la Concorde, and the Grande Arche of La Défense.
Read more
Location: northwest of Paris in the 8th Arrondissement, France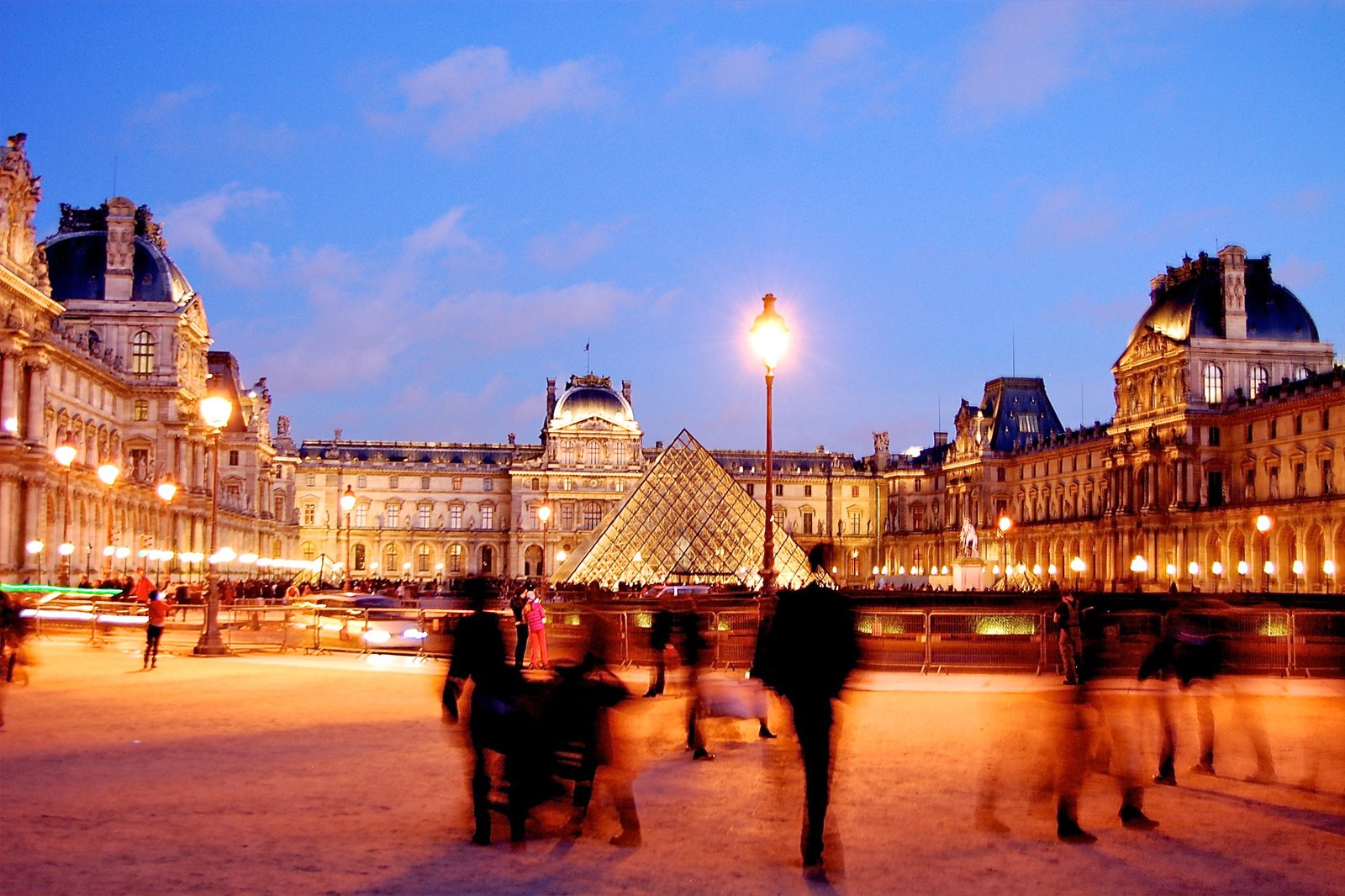 It seems that everything's over the top at this former royal palace, now the most famous French museum. From paintings to sculptures and from archeological finds to drawings, The Louvre has 35,000 works of art plus over 350,000 objects on display. The permanent collections cover an area of 60,600 sq m. A good hint to make your day is to get a map and an audio guide at the ticket desk before starting your visit of one of the largest museums in the world.
Read more
Location: Rue de Rivoli in the 1st Arrondissement of Paris, France
Open: Friday and Wednesday from 9 am to 9.45 pm; other days from 9 am to 6 pm; closed on Tuesdays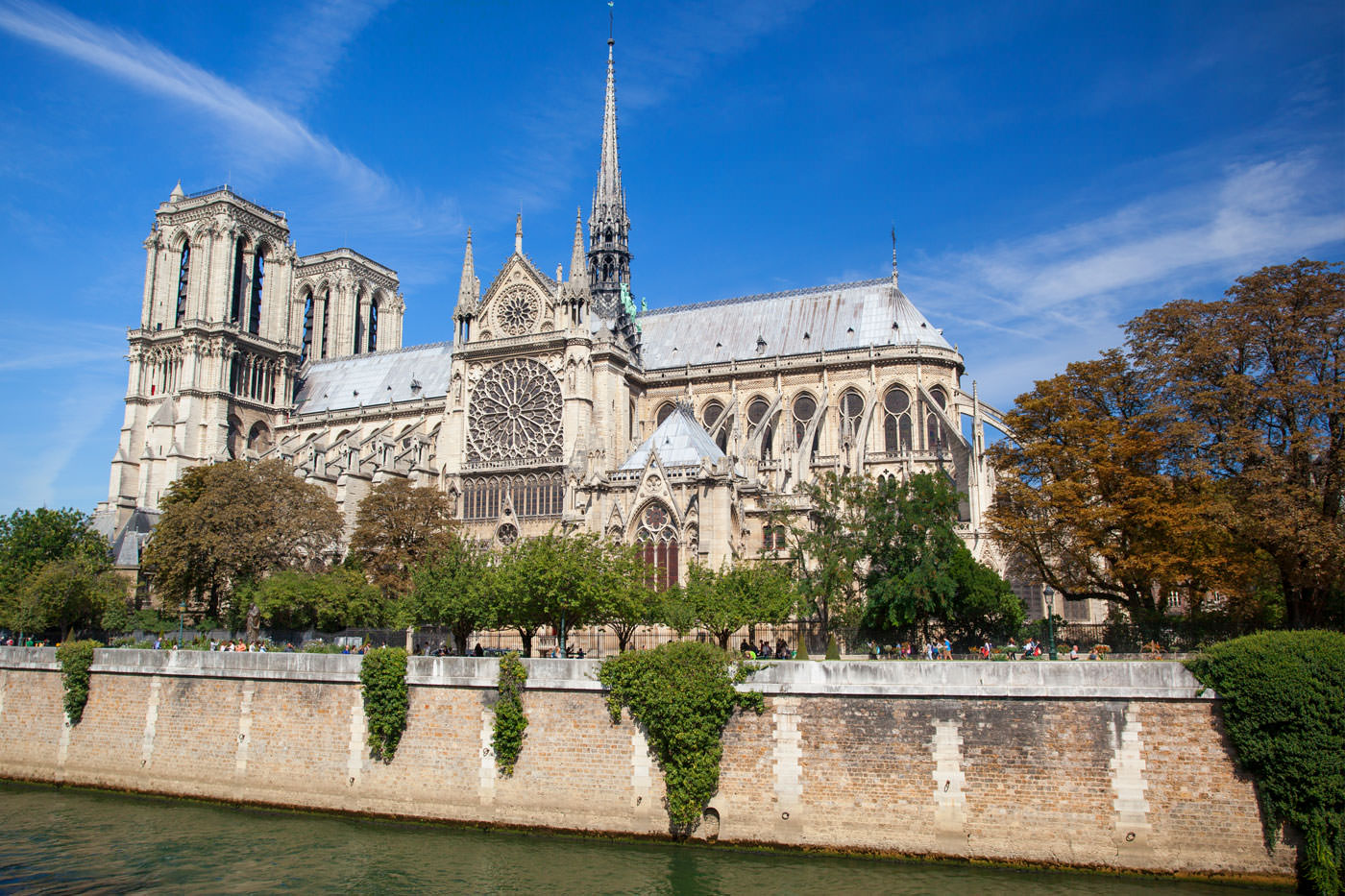 Notre Dame Cathedral overlooks the Seine River from the southeastern tip of Île de la Cité. It's one of the largest church buildings in the world and an exceptional example of French Gothic architecture. From the important Catholic relics of the cathedral treasury to the splendid gargoyles and sculptures of the cathedral towers, Notre Dame Cathedral takes you for a mystical stroll into history. If you want to avoid the crowd, the best time to go there is around 5.30pm.
Read more
Location: On Île de la Cité in the 4th Arrondissement of Paris
Open: Daily from 7.45 am to 6.45 pm (7.15 pm on weekends)
5
Montmartre
Take a stroll in the most artistic district of Paris
Montmartre is one of the most picturesque districts in the city. It's a quaint neighborhood that feels like a village in a big city. Built on a hill, it has the splendid Sacré-Coeur Basilica as its centerpiece. Famous for its artistic scene that still attracts painters, musicians and writers, Montmartre is a pretty active area at night. You'll find nightclubs, live music venues and, down the hill on the southwestern side, the world-famous cabaret show at Moulin Rouge.
Read more
Location: 18th Arrondissement of Paris, France
6
Seine River
See Paris monuments from an open excursion boat
The Seine is the 5th longest river in France and its course through the center of Paris offers you the opportunity to see many of the most notable monuments of the city from a different angle. Funnily nicknamed 'bateaux mouches' ('fly boats' in French), long and thin open excursion boats take you to see the Eiffel Tower, Notre Dame Cathedral, the Louvre Museum, the Town Hall, and many more places of interest on cruises that last slightly more than 1 hour. If you really want to indulge yourself, a dinner cruise on the Seine River is worth the extra cost as the monuments are even more beautiful when illuminated at night.
Location: Port de la Conférence, Port de la Bourdonnais, Quai Branly and Quai de Montebello are a few of the Seine River excursion boats embarking ports in Paris, France
7
Disneyland Paris
Take your children - or your inner-child - to the most popular amusement park in France
Located in Marne-la-Vallée, 32 km east of Paris city center, Disneyland Paris is a must-visit for families. The 20 sq km park is home to a huge number of rides and attractions inspired by Walt Disney's characters and franchises, including Star Wars and Marvel. Enjoy themed roller coasters, a haunted house, a pirate ship and more. The park also has over 50 restaurants and 7 hotels on site. You can even play a round of golf at the 9-hole and 18-hole Golf Disneyland courses.
Read more
Location: In Marne-la-Vallée, 30 km east of Paris center, France
Open: Daily from 10 am to 8 pm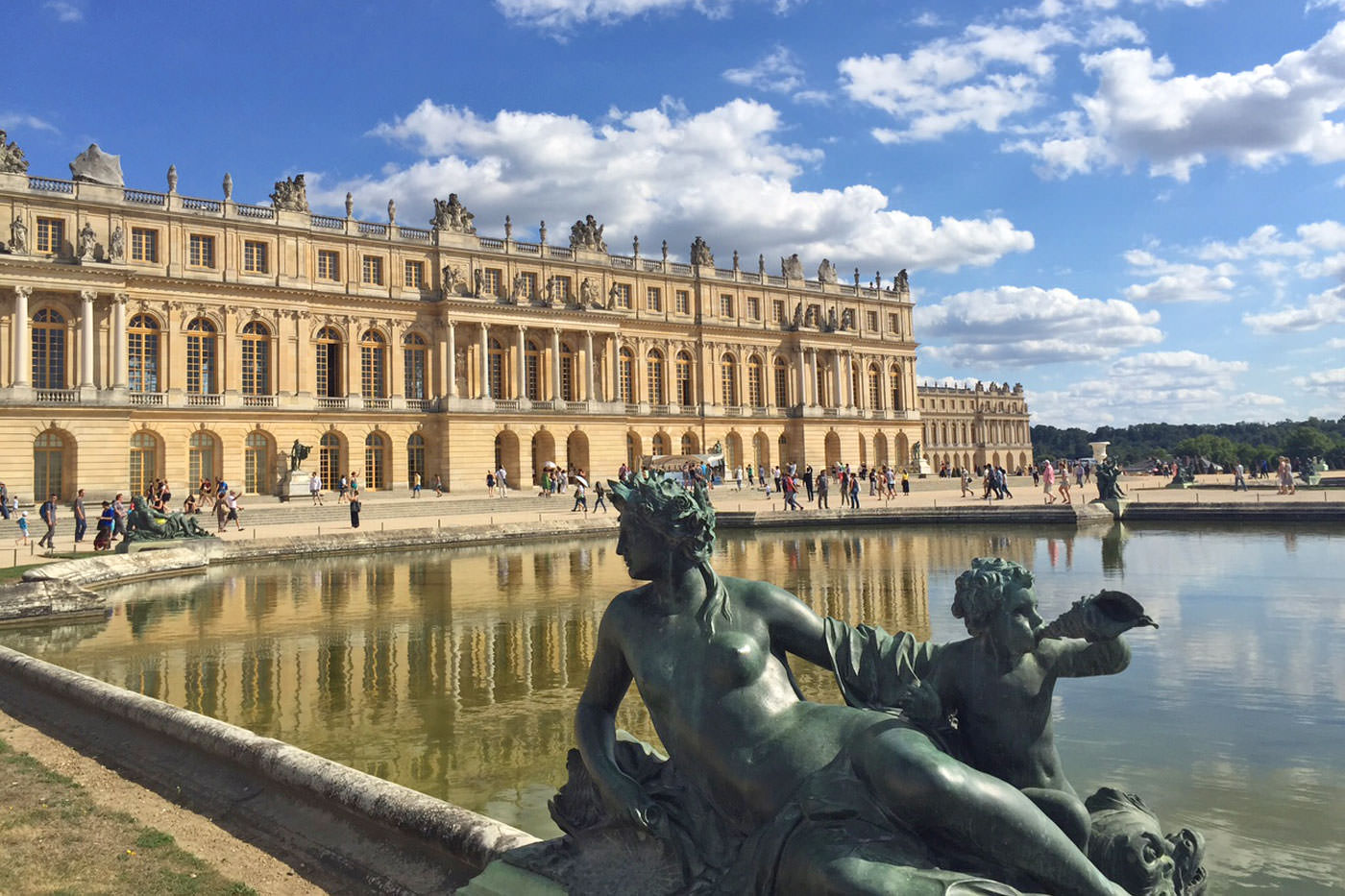 The Palace of Versailles is not exactly in Paris as it's about 20 km southwest from the city center. This should not stop you going to visit this remarkable edifice. A symbol of the absolute monarchy that ended with the French Revolution in 1789, the palace is now a museum and one of the most visited historical sites in France. It was entirely restored to the appearance it had during the 17th century, so you really feel like you've traveled to the past when walking through the Hall of Mirrors or in the King's Apartment. The gardens that surround Versailles are also an impressive illustration of jardin à la française – French-style gardening. You can totally lose yourself for the day in Versailles Palace as a good choice of restaurants and snack bars are available right next to the park.
Read more
Location: In Versailles, 20 km southwest from Paris city center, France
Open: November–March: Tuesday–Sunday from 9 am to 5.30 pm. April–October: Tuesday–Sunday from 9 am to 6.30 pm. Closed on Mondays.
Phone: +33 (0)1 30 83 78 00
9
French macarons
Treat your taste buds with a trendy Parisian cookie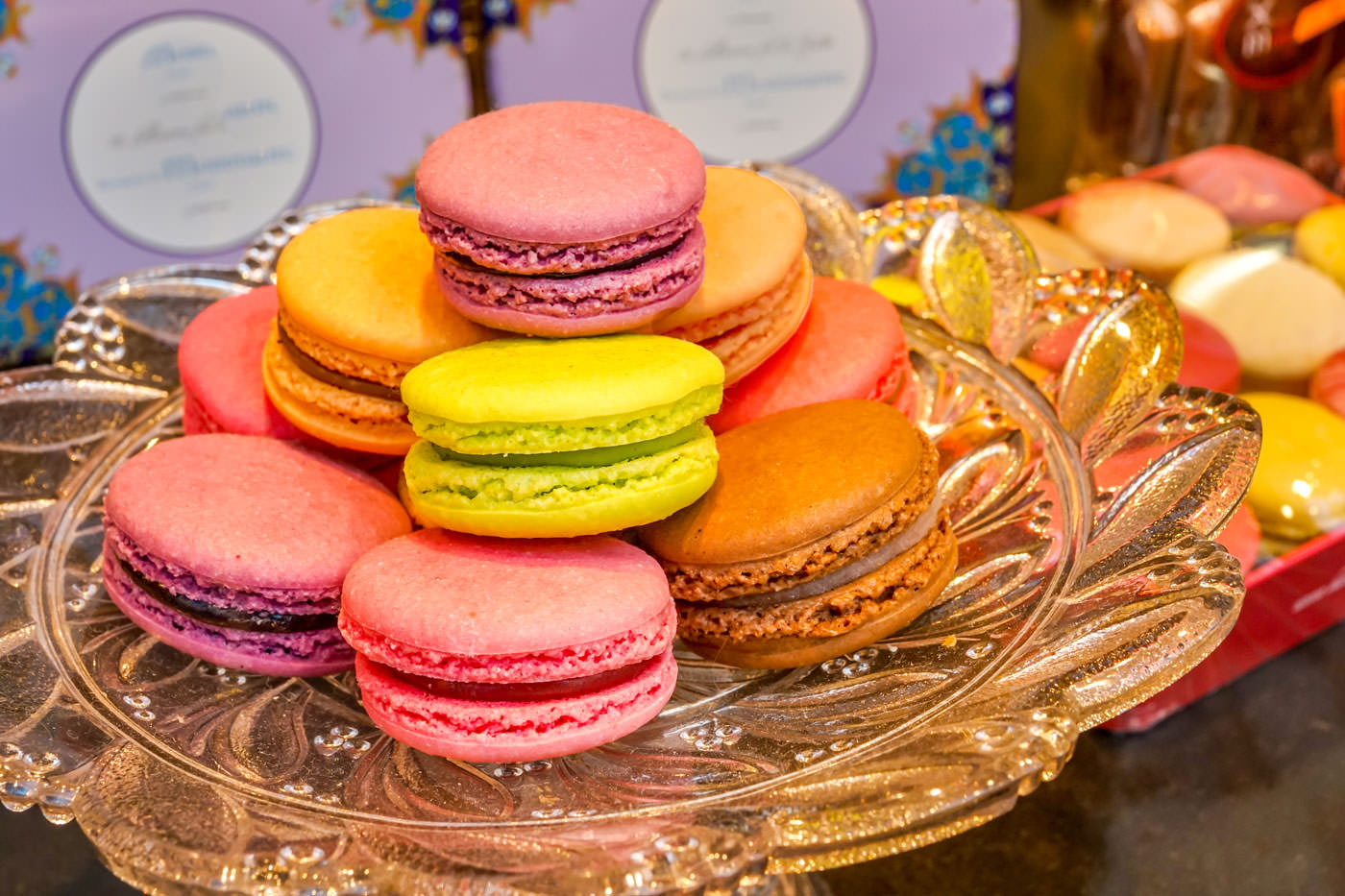 French macarons have become one of the trendiest cookies in Paris. This sweet meringue-based confection may date back to the 8th century in Venetia, but it was totally re-invented in the early 20th century in France. One of the most famous pastry shops at which to find them is Ladurée Paris on Champs-Élysées Avenue, but there are many other alternatives. Pierre Hermé on Rue de la Sainte-Croix-de-la-Bretonnerie, La Maison du Chocolat on Rue du Faubourg Saint Honoré, and Pierre Marcolini on Rue Saint Honoré all do a great macaron.
Location: At the corner of Champs-Élysées Avenue and Rue Lincoln, Paris, France
Open: Daily from 7.30 am to 11 pm
10
Paris vineyards
Learn more on viniculture and sample wines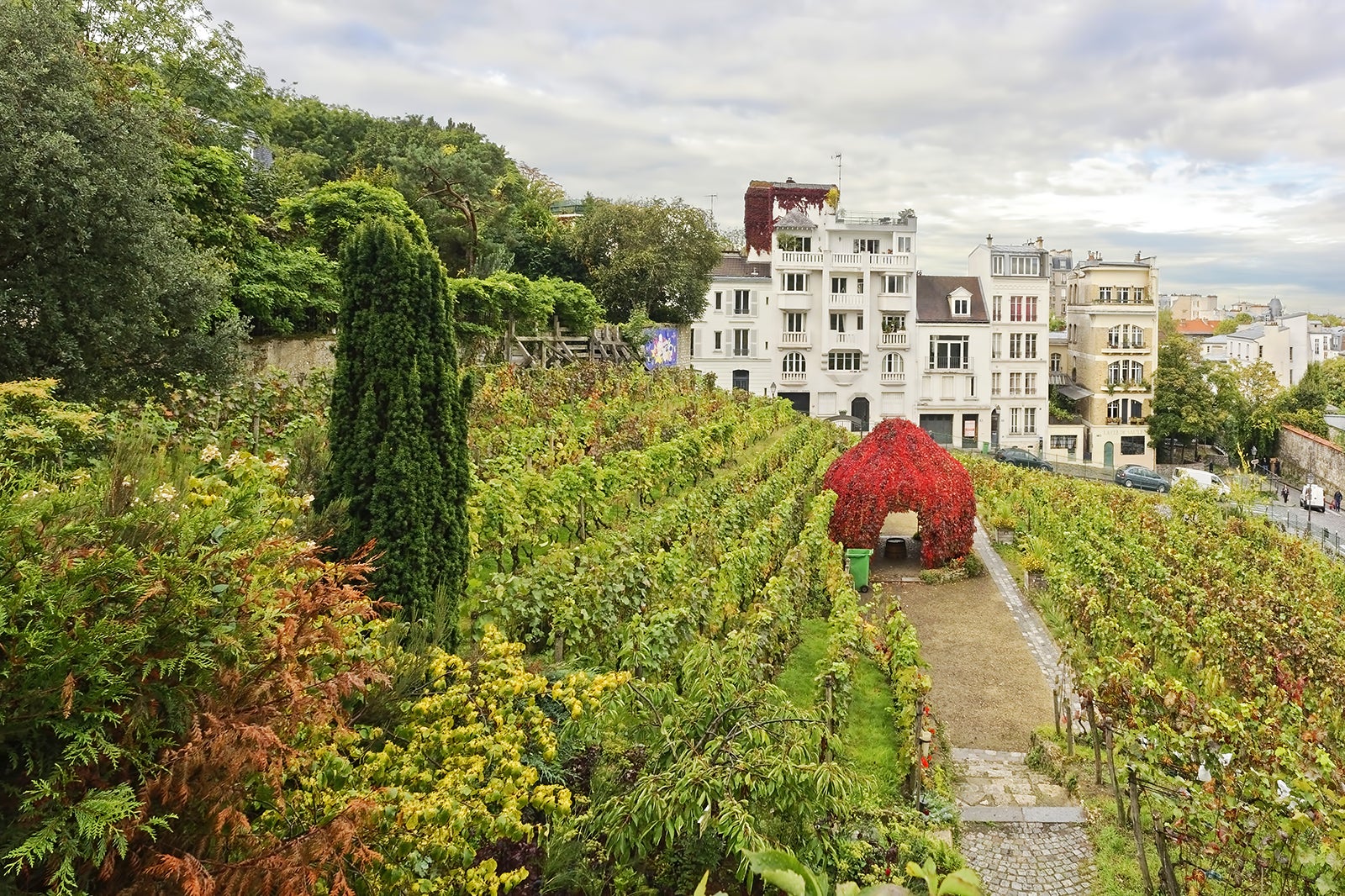 Vine-growing and wine-making in Paris dates back to the Roman Empire. Even though it's not as renowned as the nearby Burgundy and Champagne vineyards, you can visit a vineyard and sample a wine produced in Paris itself at The Clos Montmartre. It's a 1,550 sq m vineyard a mere 300 meters from the Sacré-Coeur Basilica. It produces a decent Gamay/Pinot Noir wine. It's celebrated at a yearly event in October, the Harvest Festival of Montmartre.
Location: Rue des Saules, in Montmartre, 18th Arrondissement of Paris, France
Back to top